Ravindra Jadeja | Biography, Career, Struggles, Controversy

Faraz Shaikh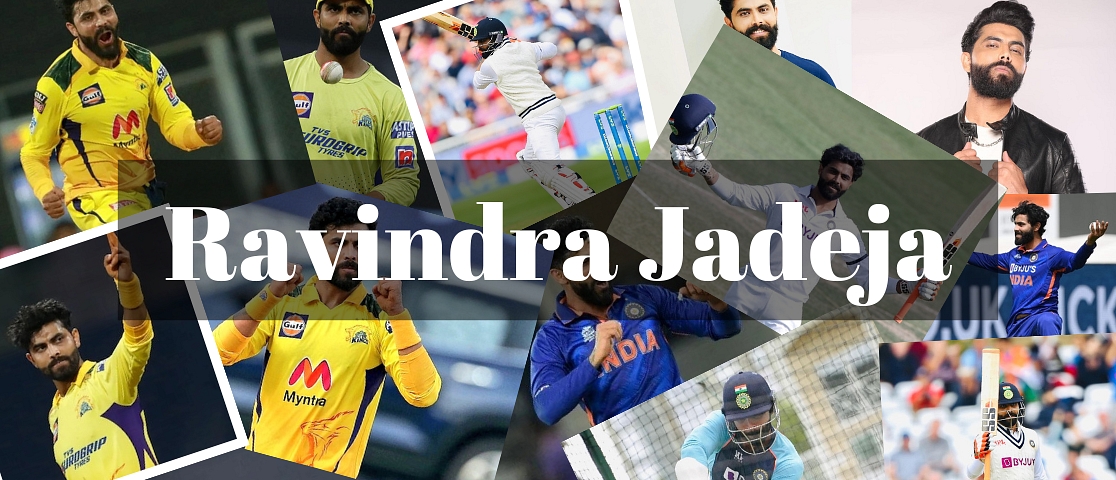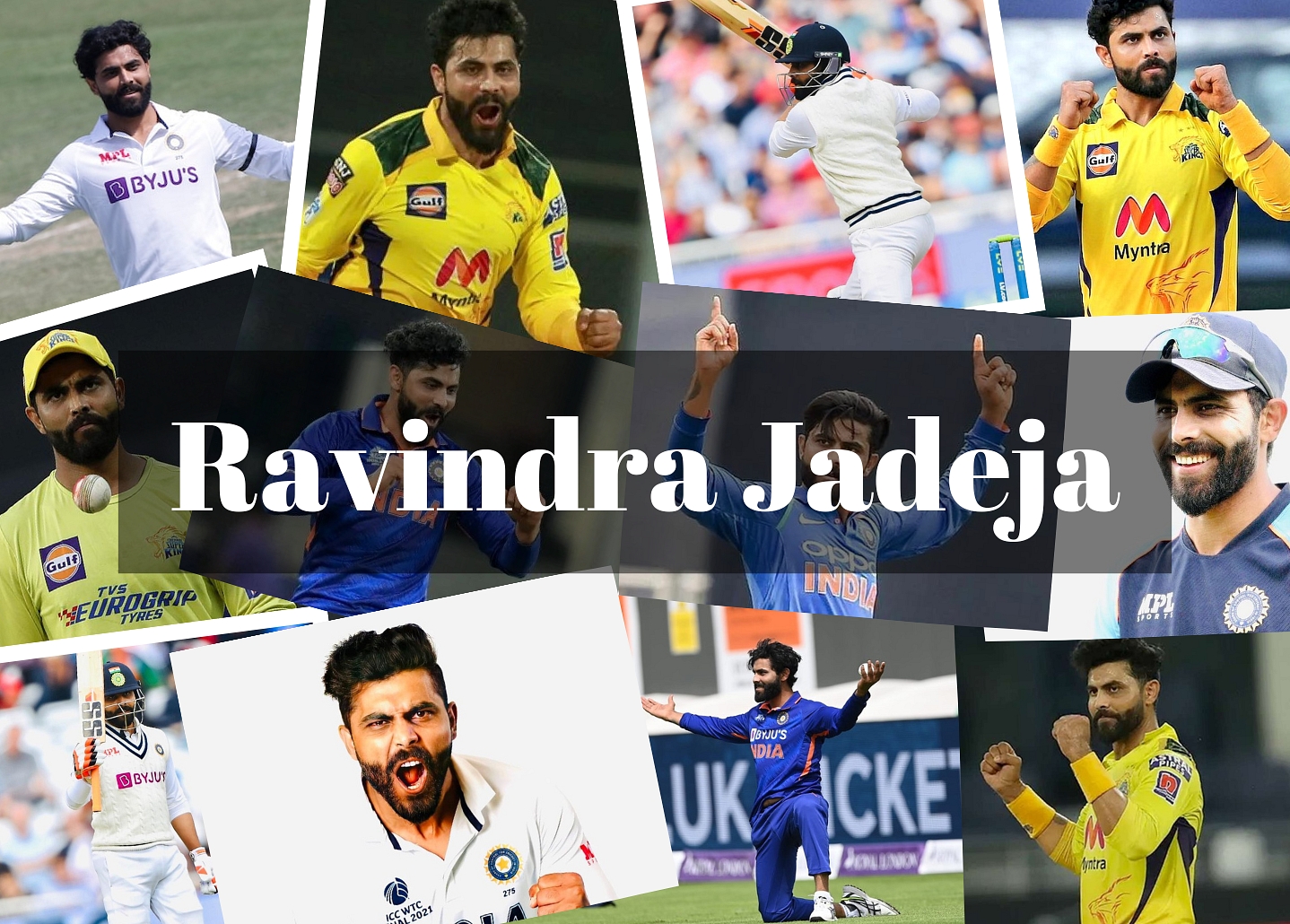 Ravindra Jadeja's Biography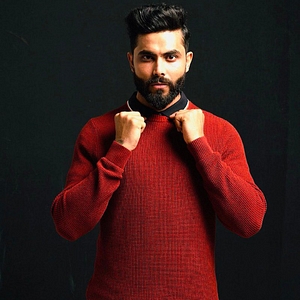 Ravindra Jadeja is an Indian international cricketer. He is a left-handed all-rounder who also bowls left-arm orthodox spin. The multifaceted player that is Ravindra Jadeja. Ravindra Jadeja, arguably the best fielder of the modern era, exudes a contagious enthusiasm while playing. Jadeja can trouble even the most seasoned players with the ball, and when batting, he can also easily clear boundaries. He is a dynamic player who can give the team game-changing opportunities at any time. With such a gifted player gracing the cricket field, doing extraordinary things, and putting on an exciting show for everyone watching almost every time he plays, Indian cricket and cricket fans are extremely fortunate. There have been many great cricketers in India, but few are as well-liked by everyone as Ravindra Jadeja. This has nothing to do with the fact that he owns and rides horses, which isn't exactly a common pastime for a modern cricketer.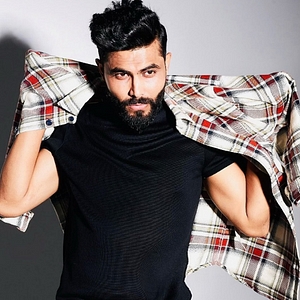 Ravindra Jadeja can win games with both the bat and the ball. His tight lines, slow left-arm deliveries, and inconsistent pace make the batsman uncomfortable. When the pitch turns, he makes life difficult for the batters. His batting at number seven is beneficial in the final few overs. He is naturally suited to the waiting game, but he can also play the aggressive one. The greatest asset for any captain is Jadeja. He performed admirably under MS Dhoni's direction. He is primarily used by Virat Kohli in Test matches, but because of his all-around skills and outstanding fielding, he was an important member of the 2019 World Cup squad. On the field, there are many different avatars of the player. On paper, Jadeja's flat trajectory makes it appear unlikely that he will take wickets in Test cricket, but Jadeja thrives on accuracy and slight turn while darting that infamous straight delivery that comes in at incredible speed. He frequently causes batsmen to misread the straight delivery, leading to the stumps being destroyed.
Talk To Similar Celebrities
Ravindra Jadeja's Childhood and Ravindra Jadeja's Family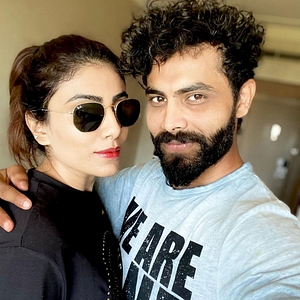 Ravindra Jadeja was born on 6 December 1988. Ravindra Jadeja's age as of 2022 is 34 years. Ravindra Jadeja's zodiac sign is Sagittarius. Ravindra Jadeja is from Navagam Ghed, Jamnagar district, Gujarat, India. Ravindra Jadeja's father is Anirudh and his mother is Lata. Ravindra Jadeja has a sister Naina Jadeja and Padmini Jadeja. Early on, Ravindra Jadeja's father wanted his son to enlist in the military. Jadeja, however, fulfilled his father's wish to serve his country in a unique way. His family was accustomed to residing in a studio apartment. Jadeja started playing cricket before he turned ten, and he was way too involved. Small-time cricketer Mahendrasinh Chauhan used to instruct young children at a location called Cricket Bungalow. Jadeja entered it in some manner. He began his career as a fast bowler back then, but Chauhan later ordered him to switch to left-arm spin. Over time, Jadeja began to have an impact by participating in numerous age-level tournaments. On April 17, 2016, Jadeja and Reeva Solanki got married. They have a daughter, Nidhyana, who was born in June 2017.
Ravindra Jadeja's Education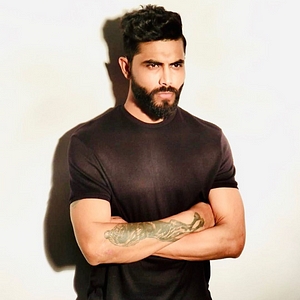 Ravindra Jadeja's full name is Ravindrasinh Anirudhsinh Jadeja In 2005, Ravindra Jadeja made his Under-19 cricket debut for the Indian team at the age of 16. In the U/19 Cricket World Cup in 2008. Ravindra Jadeja was instrumental with the ball during the tournament, taking 10 wickets in six games at an average of 13. Ravindra Jadeja was included in the group for the Under 19 World Cup in 2006. In the 2006–2007 Duleep Trophy, he played for West Zone and made his first-class debut. Later that year, he began competing for Saurashtra in the Ranji Trophy. In 2008, Jadeja was the vice-captain of the Under-19 World Cup-winning team and contributed significantly to his squad by taking 10 wickets in just 6 games. Jadeja displayed strong all-around abilities during the 2008–09 Ranji season, finishing with 42 wickets and 739 runs. Ravindra Jadeja scored his first first-class triple century against Orissa in 2011. Later that year, in 2012, Jadeja scored two more triple centuries, making him the first Indian player in history to score three first-class triple centuries.
Ravindra Jadeja's Affairs and Relationships
Ravindra Jadeja - Reeva Solanki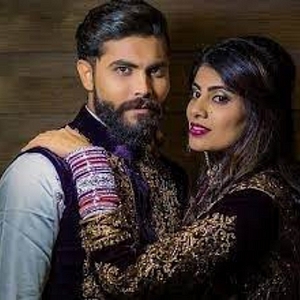 Around 2015, Ravindra's family began looking for the ideal partner for him because they wanted him to get married as soon as possible. His sister would constantly nag him to settle down and get married, but he would dismiss the idea by saying that he was too busy playing cricket to have any other interests. It is said that in Reeva Solanki Solanki, a friend of Ravindra's sister Naina, Jadeja's family found the ideal match for him in December 2015. Reeva Solanki, as Ravindra is affectionately known, is two years younger than Jaddu and seemed to be the ideal match for him. At a party, Ravindra and Reeva Solanki first met, and they hit it off right away. It's said that he fell in love with everything at first sight. He once stated in an interview that Reeva was 'attractive, educated, and understanding' and that he was looking for someone who shared those qualities. The couple had exchanged phone numbers and remained in contact after their first encounter. The two quickly realized that they were meant to be together as they grew closer to each other's families.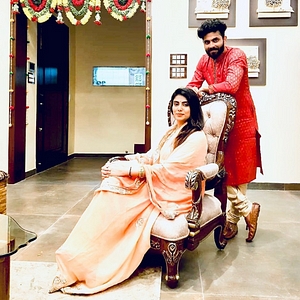 Despite having only met in December 2015, the couple didn't wait long to give each other rings because their love was so strong. Reeva Solanki and Ravindra exchanged rings in a private ceremony on February 5, 2016. According to reports, the wedding took place at Jadeja's Rajkot hotel, 'Jaddu's Food Field.' He had written on Twitter, 'Time To Start New Innings,' to announce his engagement. Getting Engaged. On April 17, 2016, Ravindra Jadeja and Reeva Solanki Solanki's union reached its result. The wedding ceremony and subsequent union of Ravindra and Reeva Solanki took place early that day at the Seasons Hotel in Rajkot. On June 8, 2017, Reeva Solanki and Ravindra Jadeja gave birth to a baby girl. On June 13, 2017, Ravindra revealed the name of their daughter. He tweeted, 'We have named our bundle of joy and little princess 'Nidhyana',' using his Twitter account. Due to his professional tour, Ravindra Jadeja had to wait a month to see his daughter Nidhyana.

Ravindra Jadeja's Career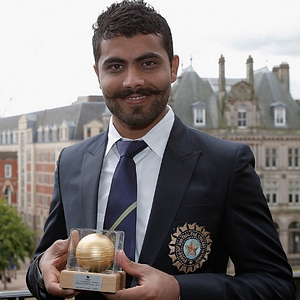 He has the power to hit those enormous sixes and can be explosive with the bat. He does not, however, lack patience, as shown by those enormous domestic cricket innings. He recently developed the habit of wielding his bat like a sword whenever he arrives at a landmark, which makes him an even bigger crowd-pleaser. In addition, he is a livewire on the field, especially when he is the manning point on the cover-point. He not only moves with amazing speed, but he also throws down stumps with unbelievable regularity.

Jadeja was a member of Virat Kohli's team in 2008, which won the Under-19 World Cup. Later that year, he joined Rajasthan Royals and made his IPL debut. He was hailed as a 'rockstar' by the team's captain and coach, Shane Warne, who was greatly impressed. Later on in the year, against Orissa, he scored 232* and added an unbroken 520 runs with Cheteshwar Pujara for the fifth wicket. He would add 539 with Sagar Jogiyani against Gujarat four seasons later. Up until that point, only Frank Worrell had been a part of two 500-run partnerships.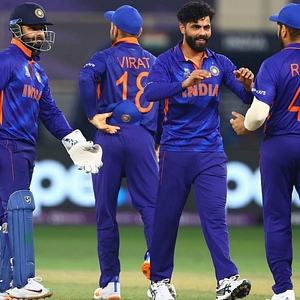 Jadeja was the first Indian to have three triple-hundreds as well. During that Gujarat match, he scored 303*. A little over a month later, he beat Railways with a score of 331. He defeated Orissa by 314 last year. Between all of this, the Australians had savaged Jadeja in the 2009 World T20, knocking him out cold. He was hit for six consecutive sixes by Shane Watson off the final three balls of his first over and David Warner off the opening three balls of his second over.

Jadeja was made fun of on social media for a while because of those six balls. To 'troll' him, they twisted jokes about Chuck Norris and Rajinikanth. Even MS Dhoni, who served as both his captain for India and for Chennai Super Kings, did not spare 'Sir Ravindra Jadeja.' But Jadeja persisted, resurrecting his career in early 2013 — ironically, against Australia. In that series, he took 24 wickets at 17.45, including five wickets from Michael Clarke in three Tests. Four years later, he would rout them once more, this time with 25 wickets at 18.56.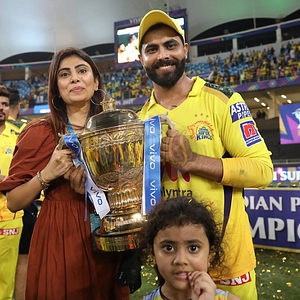 In 2013, he grew from strength to strength. He was instrumental in India's 2013 Champions Trophy victory, taking 12 wickets at 12.83 and batting 80 runs without being dismissed at a strike rate of 148. His 25-ball 33* and 2 for 24 in the final earned him the Man of the Match award. In 2015, he lost form and was relegated to domestic cricket. In his next three matches, he scored 91 and 11 for 72, 58 and 13 for 126, and 13 for 135 points. After that, there was no stopping him: he returned to the side with 23 wickets at 10.82. However, Jadeja's career took a new turn during the long home season of 2016-17, when he scored 556 runs at 42.76 and took 71 wickets at 22.83.

No one has taken as many wickets as any other man who has scored 500 runs in a season. During the season, he dismissed Alastair Cook six times in five Tests. And, in the same Test against England in Chennai, Jadeja became the first to score a fifty, take ten wickets, and hold four catches. As the series progressed, he emerged from Ravichandran Ashwin's shadow. Toward the end of the season, he climbed to the top of the ICC rankings; only Ashwin (904) has a higher rating than Jadeja's 899. On October 5, 2018, he scored his first Test century. During the second ODI against Australia in March 2019, Jadeja became India's third cricketer to score 2,000 runs and take 150 wickets in ODIs. He was named to India's squad for the 2019 Cricket World Cup in April 2019.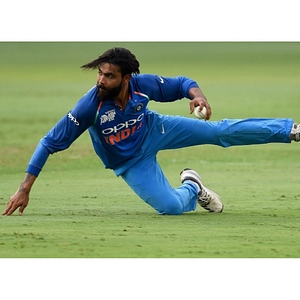 Ravindra Jadeja took his 200th Test wicket in the first Test against South Africa in October 2019. Jadeja was named to India's squad for the 2021 ICC Men's T20 World Cup in September 2021. R Ashwin, his spin-bowling partner on numerous occasions, was also named to the squad after a four-year absence. On March 5, 2022, in a Test match against Sri Lanka, Jadeja broke Kapil Dev's 35-year-old record by scoring 175*. He set a new record for the highest score by a No. 7 or lower. He then took 5/41 and 4/46 in the two innings, totaling 9/87 to help India defeat Sri Lanka by an innings and 222 runs. In the fifth Test match of India's 2022 tour of England, he scored his first overseas century. He was named India's vice-captain for the away ODI series against the West Indies in July 2022. Ravindra Jadeja has been named captain of the Chennai Super Kings for the 2022 IPL season, succeeding MS Dhoni. He resigned in the middle of the season, handing over the captaincy to Dhoni. Due to a rib injury, he was later ruled out of the tournament. Later, Jadeja and the franchise unfollowed each other on Instagram, sparking speculation about a rift. However, CSK's CEO insisted that he was ruled out due to medical advice and denied allegations of a rift.
Ravindra Jadeja's Career Timeline
Batting Stats
Bowling Stats
Most Recent Matches
Ravindra Jadeja's Struggles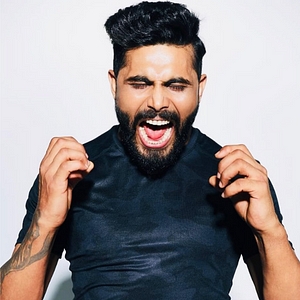 Ravindra Jadeja's mother Lataben, who worked as a nurse in a public hospital, provided the family's primary source of income. Without a fixed or regular income, his father, Anirudhsinh, tried his hand at a variety of jobs, including one as a watchman. Naina and Padmini, his two sisters, tried their best to make ends meet. Anirudhsinh, who was raised in a Rajput family in Navagam Ghed, Gujarat, had to deal with the questions and slurs of society as a working woman in the Jadeja family back in the day. His family's small home was primarily supported by his mother's income. Ravindra Jadeja was the youngest of her three children, but she persisted in raising them. The majority of Jadeja's childhood was spent in a one-room apartment in Navagam Ghed, Gujarat. Because his mother Lata Jadeja worked as a nurse in a government hospital, they were given that apartment. His mother bravely fought against all the ridiculous cultural norms and stereotypes that forbade women from working. Anirudh Jadeja, his father, frequently took on small jobs that didn't last long.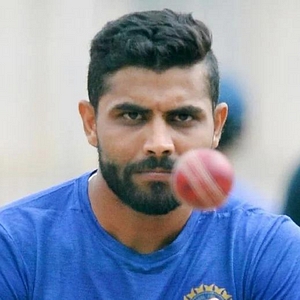 Ravindra Jadeja used to frequently cry on the way home from school when he was in school because his seniors never gave him a chance to bat. He admitted in an interview that he used to cry all day long as a result, which perfectly captures how much he adores the gentleman's game. However, everyone encounters one person in their life who completely alters it. Mahendrasinh Chauhan, a police officer by trade and part-time cricketer, used to mentor young players at a location called Cricket Bungalow. He was Mahendrasinh Chauhan's mentor for Jadeja. On the advice of Chauhan, who used to give him some unique pointers on how to flight the ball, Jadeja, who was initially interested in fast bowling, transitioned into a mainstream left arm orthodox spinner. Chauhan was a very strict coach, and Jadeja received numerous slaps from him on numerous occasions.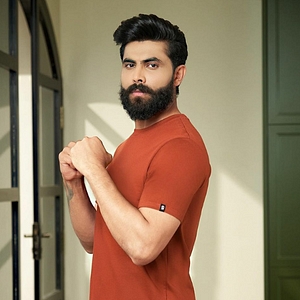 Ravindra Jadeja was given the option of being chosen for the Cricket Bungalow or being sent to an army school. He was eventually chosen, and after beginning as a fast bowler, Chauhan instructed him to switch to left-arm spin. In 2005, Jadeja made his Under-19 debut for India at the age of 16. He quickly made his first-class debut for West Zone in the 2006 Duleep Trophy. The young man from Saurashtra was then selected as the vice-captain of the Indian team that defeated Australia to win the 2008 Under-19 Cricket World Cup. Rajasthan Royals offered him an IPL contract, and Jadeja's career took off from there. He played his first ODI and T20I for India in 2009. At the age of 23, Jadeja made history by becoming the first Indian and only the eighth batsman in cricket history to score three triple hundreds in first-class play. After beginning his Test career as a bowling all-rounder, he later developed into a true all-rounder.
Ravindra Jadeja Controversies
Shots were fired at Ravindra Jadeja's wedding.
While not entirely his fault, one of the first controversies to hit Jadeja was the firing of congratulatory gunshots at his wedding reception, only a few feet away from him. The whole thing caused quite a commotion, and cops were called because it is illegal to use firearms, even licensed ones, except in self-defense.
Ravindra Jadeja and Suresh Raina's argument.
After Virat Kohli succeeded Raina as team captain in 2013, the incident took place. Jadeja asked Raina if he had lost interest in fielding after losing the captaincy after the latter had dropped a few catches off his bowling, which resulted in an ugly exchange.

Conflict between Ravindra Jadeja and Anderson.
This occurred on the second day of a test match between England and India in 2014 at Trent Bridge. James Anderson and Jadeja got into a nasty argument, with the former using some expletives toward the Indian cricket player. Anderson even shoved Jadeja in the hallway leading to the changing rooms as the altercation continued. India contested the ICC's decision to fine Jadeja, and the court commissioner was appointed to settle the dispute.
When Ravindra Jadeja was explicitly banned.
This occurred in 2010 when Jadeja attempted to negotiate a better deal with the other IPL franchisees despite being a member of team Rajasthan for the first two seasons of the competition. He was then expelled for a season for violating player rules.
Ravindra Jadeja and Yuzvendra Chahal Head Injury Debate.
Twitter users have differing opinions on the Jadeja-Chahal concussion controversy right now. Jadeja was hit on the helmet during India's innings of the first T20I match against Australia but continued to bat. Later, Yuzvendra Chahal, a leg-spinner, took his place.
Ravindra Jadeja Records
Ravindra Jadeja is the eighth player overall and the first Indian to have three first-class triple centuries in his career.
Among the 2018 ICC Top 10 Test all-rounders, Ravindra Jadeja was ranked second.
In August 2013, the ICC ranked Ravindra Jadeja as the best bowler in ODI competition.
The prestigious Arjuna Award was given to Ravindra Jadeja in 2019.
Ravindra Jadeja is the third Indian cricketer to reach 2,000 runs and 150 wickets in one-day internationals.
In 2013 and 2016, he was a member of the ICC World ODI XI.
Ravindra Jadeja was included in the 2013 Cricbuzz Test XI of the Year.
Ravindra Jadeja rose to the top spot among Test bowlers in the world in March 2017.
In 2018, Ravindra Jadeja was ranked second among the ICC's Top 10 Test all-rounders.
Ravindra Jadeja's Networth and Income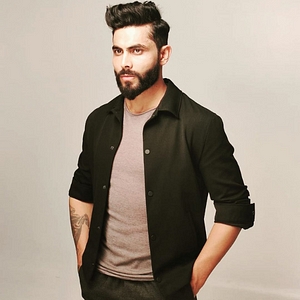 The amount of assets that exceed liabilities is referred to as net worth. Cash, real estate, and anything else of value are examples of assets. It is the value of everything you own less everything you own. Net worth is not calculated on a yearly basis. So, how much is Ravindra Jadeja currently worth? Mr. Ravindra Jadeja is thought to have a total net worth of 13 million dollars, or roughly 97 billion rupees in Indian currency (i.e., approx Ninty Seven Crore INR). Ravindra Jadeja's Monthly Income And Salary are approximately around Rs. 1.2 Crore +. Ravindra Jadeja's primary source of income and wealth was cricket. Additionally, Mr. Ravindra Jadeja has a very high brand value and is widely regarded as the best player in the world. Additionally, he makes a sizable sum of money from the Indian Premier League and various international and national cricket matches (IPL). He also pays a good sum of money to endorse numerous brands.
Ravindra Jadeja Interesting Facts
One of the very few Indian players to participate in two Under-19 World Cups is the all-arounder. He competed in the World Cups of 2006 and 2008.
Shane Warne gave Jadeja the nickname 'Rock-Star,' but he is more commonly referred to as 'Sir' on social media.
The all-arounder has taken 200 Test wickets more quickly than any other left-arm bowler.
Total IPL Runs: 1927 Runs in 170 Matches for Ravindra Jadeja
IPL Total Wickets: 108 wickets taken by Ravindra Jadeja in 70 games
In April 2019, Ravindra Jadeja's wife Reeva Solanki joined the Bharatiya Janata Party, and the same month, his father and sister joined the Indian National Congress.
The Gujarat-born Jadeja owns two horses named Ganga and Kesar.
The 34-year-old runs Jaddu's Food Field, a restaurant in Rajkot.
Ravindra Jadeja considers this number to be lucky for him. He wears No. 12 on his jersey and has made certain that his restaurant opens on December 12, 2012. He was also born in December and was chosen for the national Test squad in December 2012.
Social Media
Frequently Asked Questions