Manushi Chhillar | Biography, Affairs, Movies, Career, Age

Faraz Shaikh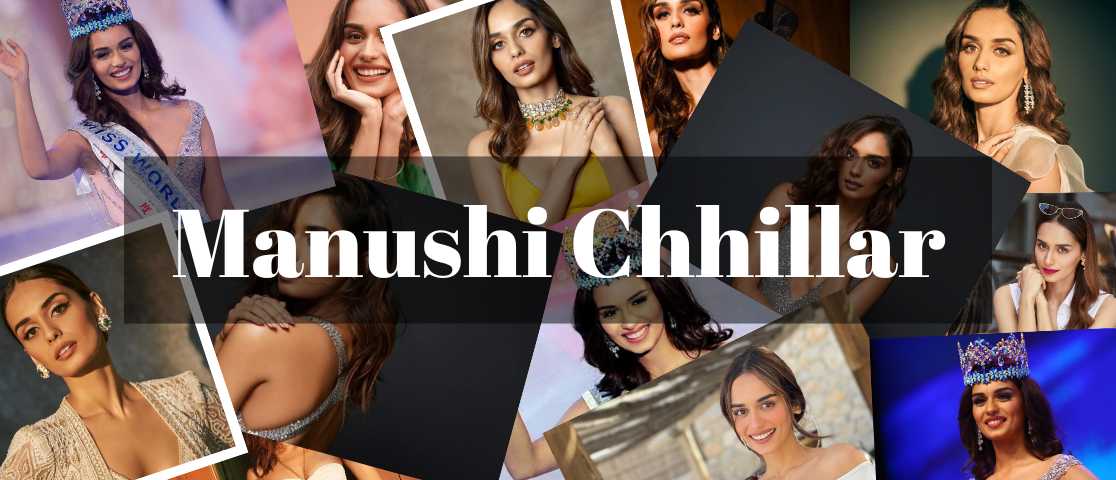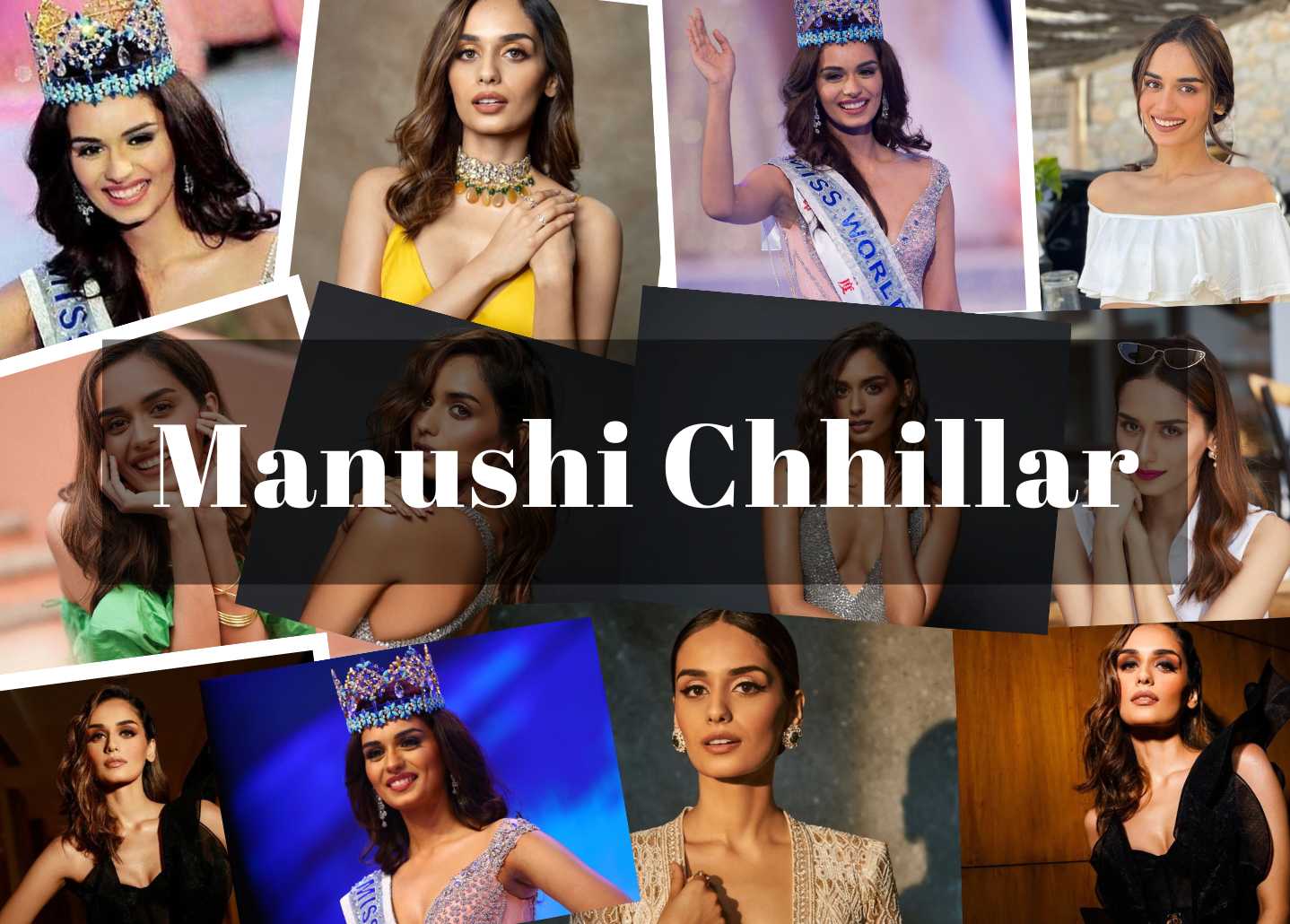 Manushi Chhillar is an Indian model and actress who was crowned Miss World 2017 after competing in the pageant. The winner of the Femina Miss India 2017 pageant represented her home state of Haryana. As of 2022, Manushi Chillar's age is 25 year.
Manushi Chhillar won the competition and went on to become India's sixth Miss World winner. Manushi Chhillar's feature film debut was in the historical drama Samrat Prithviraj in the year 2022, and she will also make her television debut.
Manushi Chillar's Childhood and Manushi Chhillar's Education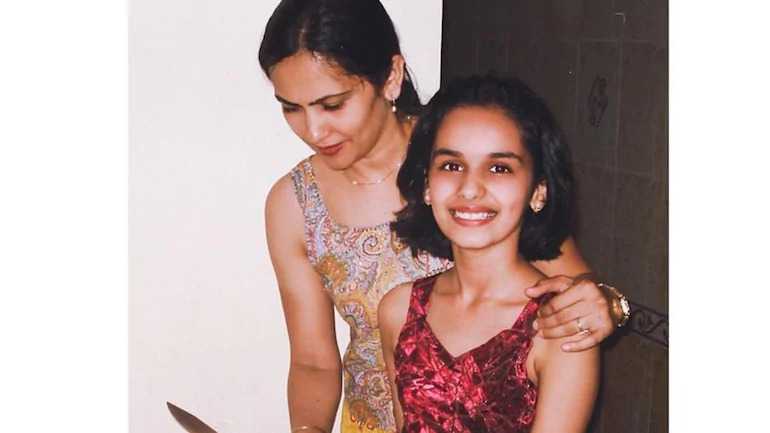 Manushi Chhillar's birthday is on14th of May. She was born in the year 1997. Manushi Chhillar's age is 25 as of 2022. Manushi Chhillar's zodiac sign is Taurus. Manushi Chhillar was born into a Haryanvi family in Bamnoli village, Jhajjar district. Manushi Chhillar attended St. Thomas' School in New Delhi and was the all-India CBSE English subject topper in class 12, scoring 96 percent in her boards. Manushi Chhillar passed the All India Pre-Medical Test which is now known as NEET on her first attempt. Manushi Chhillar was studying medicine with MBBS at Sonipat's Bhagat Phool Singh Medical College.

Claim Your FREE Celebrity Shoutout
✕
Claim Now!
Manushi Chhillar' Family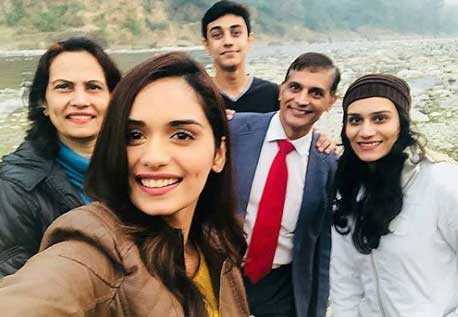 Manushi Chhillar was born into a Haryanvi family on May 14, 1997, in Rohtak, despite the fact that her ancestral home is in Bamnoli village in Jhajjar, Haryana, India. Manushi Chhillar's mother, Dr. Neelam Chhillar, is a doctor and the department head of neurochemistry at the Institute of Human Behaviour and Allied Sciences. Her father, Dr. Mitra Basu Chhillar, is a doctor and scientist at the Defence Research and Development Organization (DRDO). Manushi Chhillar also has two siblings, her brother is Dalmita Chhillar and sister's name is Dewangana Chhillar. Dewangana Chhillar is pursuing an LLB.
Talk To Similar Celebrities
Manushi Chillar's Miss World and Manushi Chillar's Career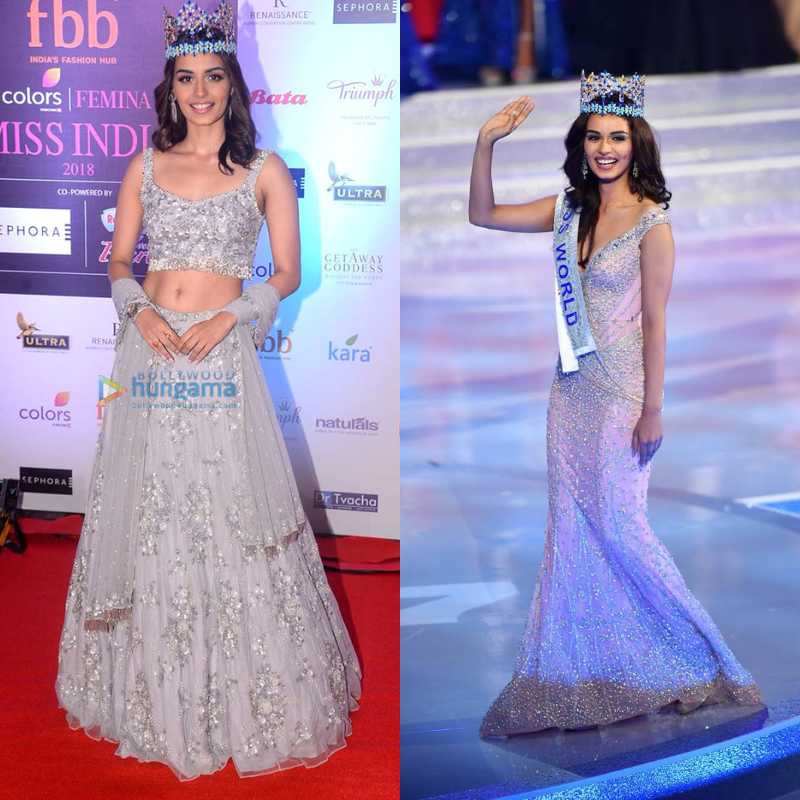 Manushi Chhillar debuted in pageantry with Fashion Big Bazaar's Campus Princess 2016, where she was crowned as one of the All India Institute of Medical Sciences' finalists in December 2016. The Miss India Organization organized it. She went on to win the Femina Miss India Haryana title in April 2017.

Manushi Chhillar represented Haryana in the annual Femina Miss India pageant. Manushi Chhillar was crowned Miss Photogenic during the competition. Manushi Chhillar, who represented India at Miss World 2017, finished in the top three places in the Top Model, People's Choice, and Multimedia contests, won the Head-to-Head Challenge from Group Nine, and shared the title of winner of the Beauty with a Purpose contest.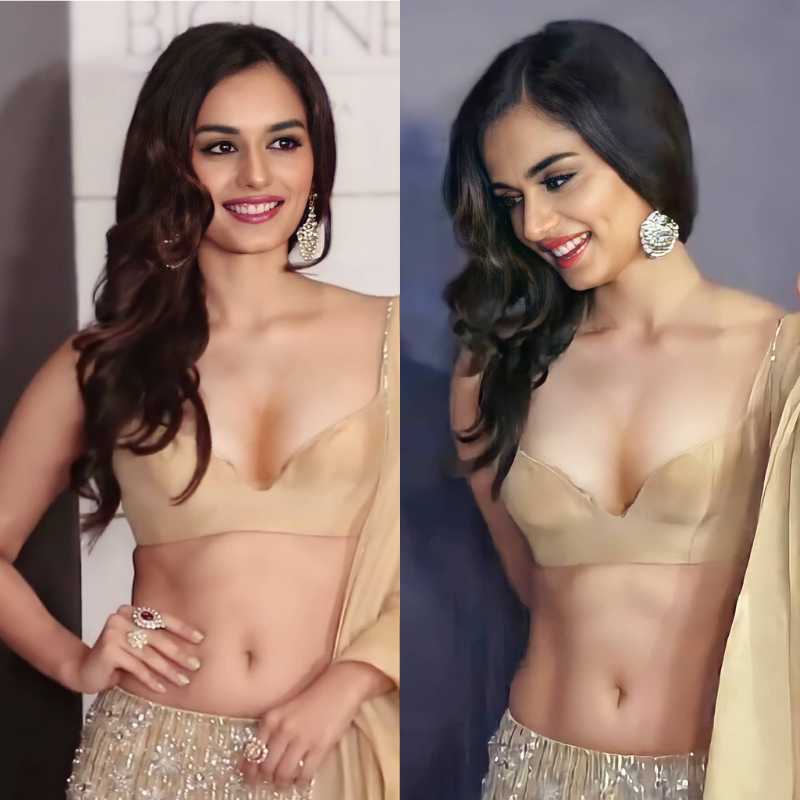 She is the first woman to win Miss World and Beauty with a Purpose together and the fourth Beauty with a Purpose winner from India at Miss World. Project Shakti was Manushi Chhillar's Beauty with a Purpose undertaking. The campaign's objective is to increase menstrual hygiene awareness. For the endeavor, she treated more than 5,000 women while traveling to around 20 villages. Manushi Chhillar was crowned Miss World 2017 on November 18, 2017, in Sanya, China, by outgoing titleholder Miss World 2016, Stephanie Del Valle of Puerto Rico. She became the sixth Indian woman to be crowned Miss World, and the first since Priyanka Chopra in 2000.
Manushi Chhillar made her Bollywood debut in Chandraprakash Dwivedi's Samrat Prithviraj, a Yash Raj Films production. The film is based on Prithviraj Raso, a Braj Bhasha epic poem about the life of Prithviraj Chauhan, a Rajput king of the Chahamana dynasty. She was cast in the film as the Princess of Kannauj, Sanyogita, Prithviraj's wife, after several auditions and trials.

Akshay Kumar will play the titular character of Prithviraj. The film was supposed to be released in time for Diwali in 2020, but it was pushed back due to the COVID-19 pandemic. 'It's a huge responsibility to play princess Sanyogita, a powerful personality who stood up for what is right and took the most important decisions of her life herself,' Chhillar said of her role. The movie was released on 3rd June 2022.
Manushi Chillar's Upcoming Movies
Manushi Chhillar has signed a three-film deal with Yash Raj Films, and her second film is titled The Great Indian Family, a comedy directed by Vijay Krishna Acharya and backed by the banner, in which she will star alongside Vicky Kaushal. She will also appear in Dinesh Vijan's Tehran alongside John Abraham.
Tehran
Manushi Chhillar has teamed up with hunk John Abraham in his next action spy adventure, Tehran, marking the beginning with Akshay Kumar. The actress has a contract with YRF production for three films, including Prithviraj, as reported by the unversed. According to insider sources, Manushi and the production banner have agreed to work together on three films since they are so satisfied with her and amazed by her professionalism.

The Great Indian Family
Manushi will appear in this film alongside Uri (2019) star Vicky Kaushal. The film's shooting wrapped up in March of this year, and they have reportedly finished post-production. The film will be released in theatres in the year 2022. The film is being produced by Yash Raj Productions. It is also a comedy film.
Manushi Chhillar's Social Work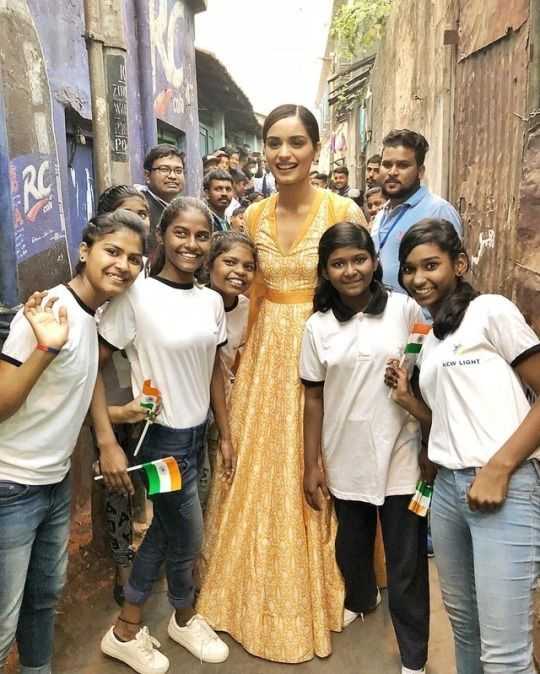 Manushi Chhillar returned to India on November 26 as Miss World 2017, where she was greeted by a large crowd. She was a celebrity speaker at the Global Entrepreneurship Summit in Hyderabad in 2017. Manushi Chhillar was named Anaemia Free Haryana's brand ambassador. Her Beauty with a Purpose campaign, 'Project Shakti,' was given government aid of 18 crores approximately $2.8 million by Haryana Chief Minister Manohar Lal Khattar, ensuring free availability of sanitary napkins for all girls in the state's government schools.

She received the Special Achievement Award for winning Miss World at the 2017 CNN-IBN Indian of the Year Awards. Manushi Chillar was also India's most searched-for personality on Google in 2017. At the Six Sigma Healthcare Leadership Summit 2017 in New Delhi, she received the Proud Maker of India award. Manushi Chillar was also a guest speaker at Hewlett-Packard Enterprise's 10th C4IO in Pushkar.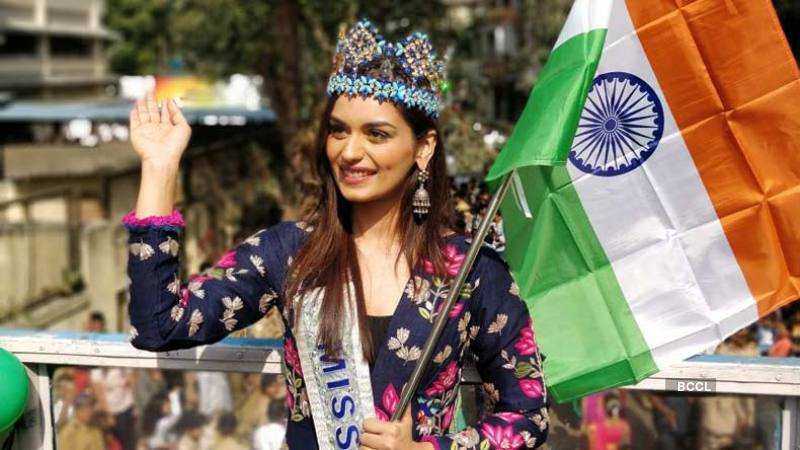 Manushi Chhillar appeared in SET India's television special, Super Nights With Padman, to promote her Beauty with a Purpose project on menstrual hygiene, which was created in collaboration with Akshay Kumar's film, Pad Man. In May 2018, ManushiChhillar took part in a 3 km walk through the streets of Delhi with hundreds of other women to raise awareness about World Menstrual Hygiene Day.

In support of the Fit India Campaign, Chhillar and India's Vice President, Venkaiah Naidu, waved the flag at the starting line to kick off the race, as thousands of cyclists took to the streets of Delhi to celebrate World Bicycle Day. She is a strong supporter of vegetarianism and has spoken out on the subject on numerous occasions.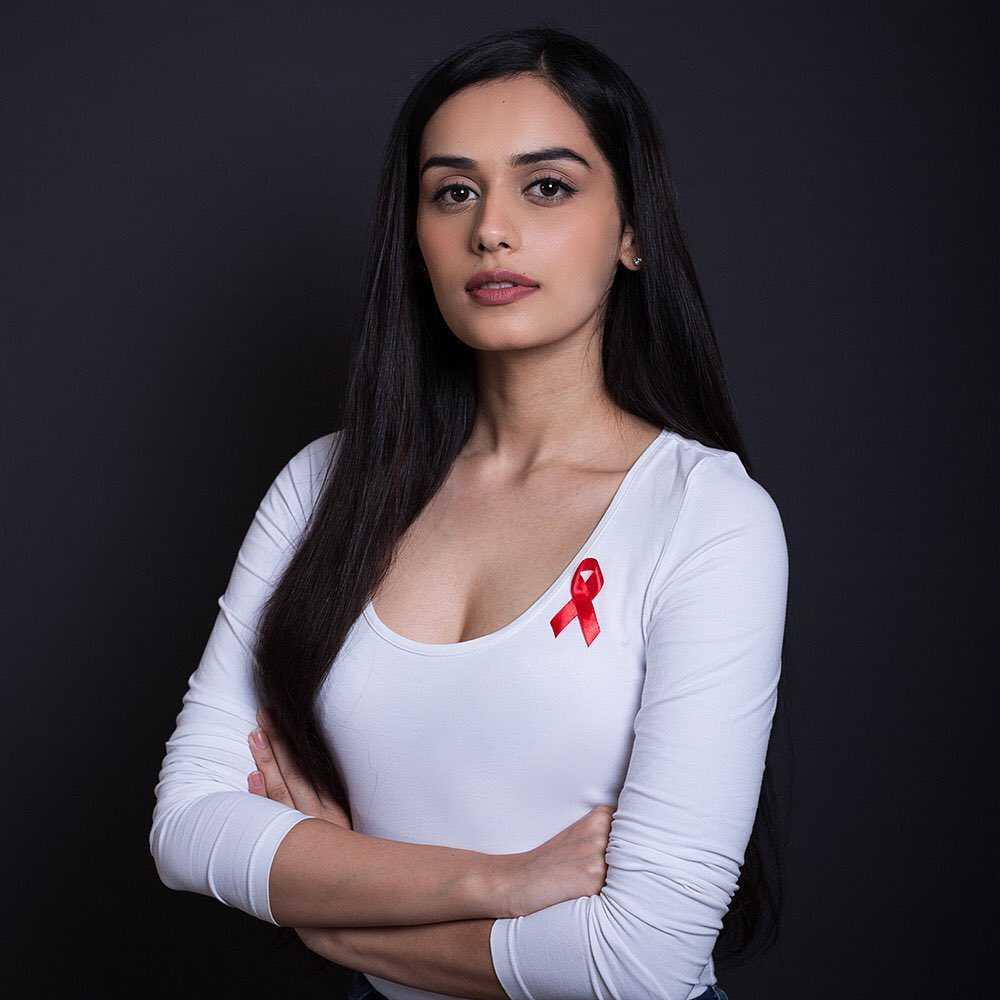 Manushi Chhillar was appointed as the ambassador for the Haryana government's campaign to combat anaemia, which was launched after nearly 61% of women in the state were affected by the disease. She broadened the scope of her Beauty with a Purpose campaign, Project Shakti, and launched an HIV/AIDS awareness programme among rural women in India.

She stated when she started this programme: 'AIDS awareness among women will be one of Project Shakti's key initiatives, as I believe women in our country are at risk due to a lack of awareness programmes. We work with hundreds of women across India to educate them about AIDS awareness so that they can spread the word in their own communities. Fighting HIV/AIDS is critical for our country, and I look forward to contributing to the cause.'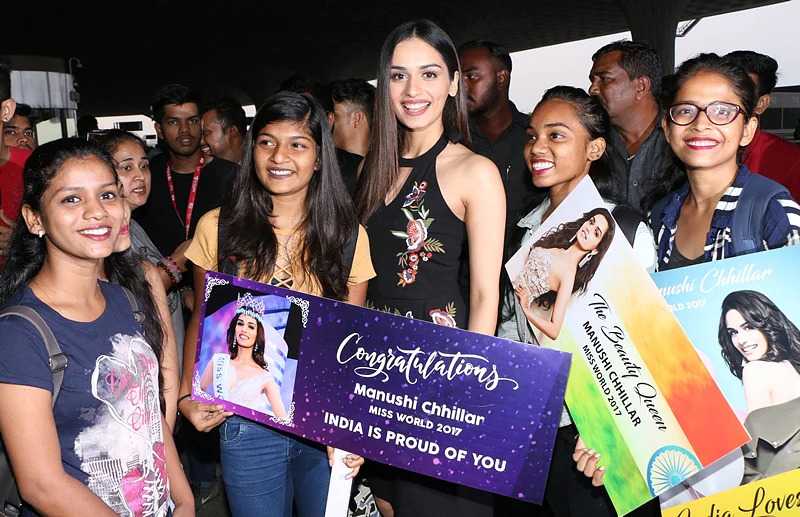 The United Nations Women joined forces with Chhillar in 2021 to raise awareness about gender-based violence. She supports the 'Orange the World' initiative, which works to reduce online harassment of women, among other forms of harassment, and to raise awareness about the issue. Manushi Chhillar, along with Dipika Pallikal and Nikhat Zareen, joined Adidas' Make A Move campaign in March 2021, with the goal of encouraging and motivating women to overcome psychological and social barriers.

Manushi Chhillar's Controversy
Shashi Tharoor, the leader of the Congress, attempted a witticism on Sunday but failed when he compared the surname of Manushi Chhillar, the freshly crowned Miss World 2017, to "loose change." 'What a mistake to demonetize our currency! BJP should have realized that Indian cash dominates the globe: look, even our Chhillar has become Miss World!," Tharoor tweeted. 'Chillar' is the Hindi word for 'loose change.'
Manushi Chhillar proved that she is a 'serious chiller' by responding to Shashi Tharoor's pun with another pun. Manushi Chhillar stated in a tweet, 'A girl who has just won the World isn't going to be upset over a tongue-in-cheek remark. 'Chillar' talk is just a small change - let's not forget the 'chill' within Chhillar.'
After his initial message, Tharoor returned to Twitter shortly after to provide clarification. Shashi Tharoor tweeted 'Guess the pun IS the lowest form of humor, & the bilingual pun is lower still! Apologies to the many who seem to have been righteously offended by a light-hearted tweet today. Certainly, no offense was meant to a bright young girl whose answer I've separately praised. Please Chill!'
Manushi Chhillar's Networth and Income
Manushi Chhillar's net worth is estimated to be more than $ 3 million, which is approximately 22 crores in INR. Manushi Chhillar earns money in a variety of ways as of 2022, including acting, sponsorships, and brand endorsements. Manushi Chhillar's monthly salary is around Rs 2.50 lakhs, with an annual salary of around Rs 25 crore. Manushi Chhillar is a second Indian who was crowned Miss Universe.

Manushi Chhillar is an Indian model and actress who won the Miss World 2017 pageant. She won the Femina Miss India 2017 pageant while representing the state of Haryana. Manushi Chhillar is the sixth Indian woman to win the Miss World pageant. Manushi Chhillar's main profession is acting and modelling, and she earns the majority of her money from this.
Manushi Chhillar's Awards and Achievements
Manushi Chhillar's Interesting Facts
Femina Miss India 2002 winner and Bollywood actor Neha Dhupia trained her for the pageant. The 20-year-old was also briefly trained by supermodel Alesia Raut, who serves as the official ramp walk trainer for the Femina Miss India and Miss India Universe pageants.
Manushi Chhillar won the 'Head to Head' challenge as well as the 'Beauty With A Purpose' title, and she chose to support Project Shakti. She raised awareness about menstrual hygiene by visiting 20 villages and speaking with at least 5,000 women.
Manushi received classical Kuchipudi training from legendary dancers Raja, Radha, and Kaushalya Reddy. She is also an accomplished poet and painter.
Manushi Chhillar was a third-year MBBS student at Sonepat's Bhagat Phool Singh Government Medical College for Women. She aspires to be a cardiac surgeon and took a year off from school to compete in Miss World.
Manushi Chhillar attended St. Thomas School in Delhi and Bengaluru. She received a 96 percent on the CBSE English exam in Class 12 boards.
Although Manushi Chhillar is a native of Haryana, she attended St. Thomas School in New Delhi for her formal education.
Manushi Chhillar went to the National School of Drama as well.
Social Media
Frequently Asked Questions