Ronit Roy | Shows, Career, Movies, Age, Biography, Net Worth

Violeena Vargav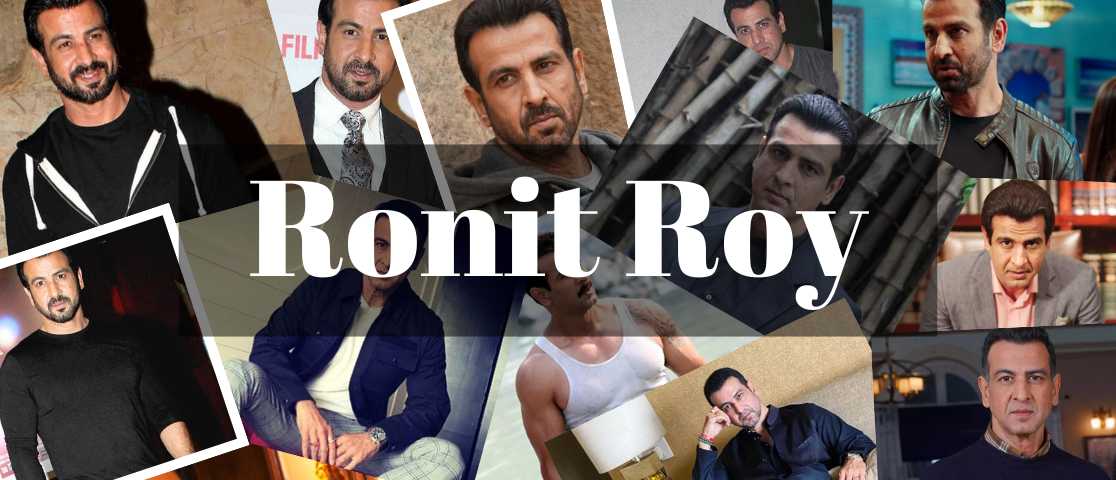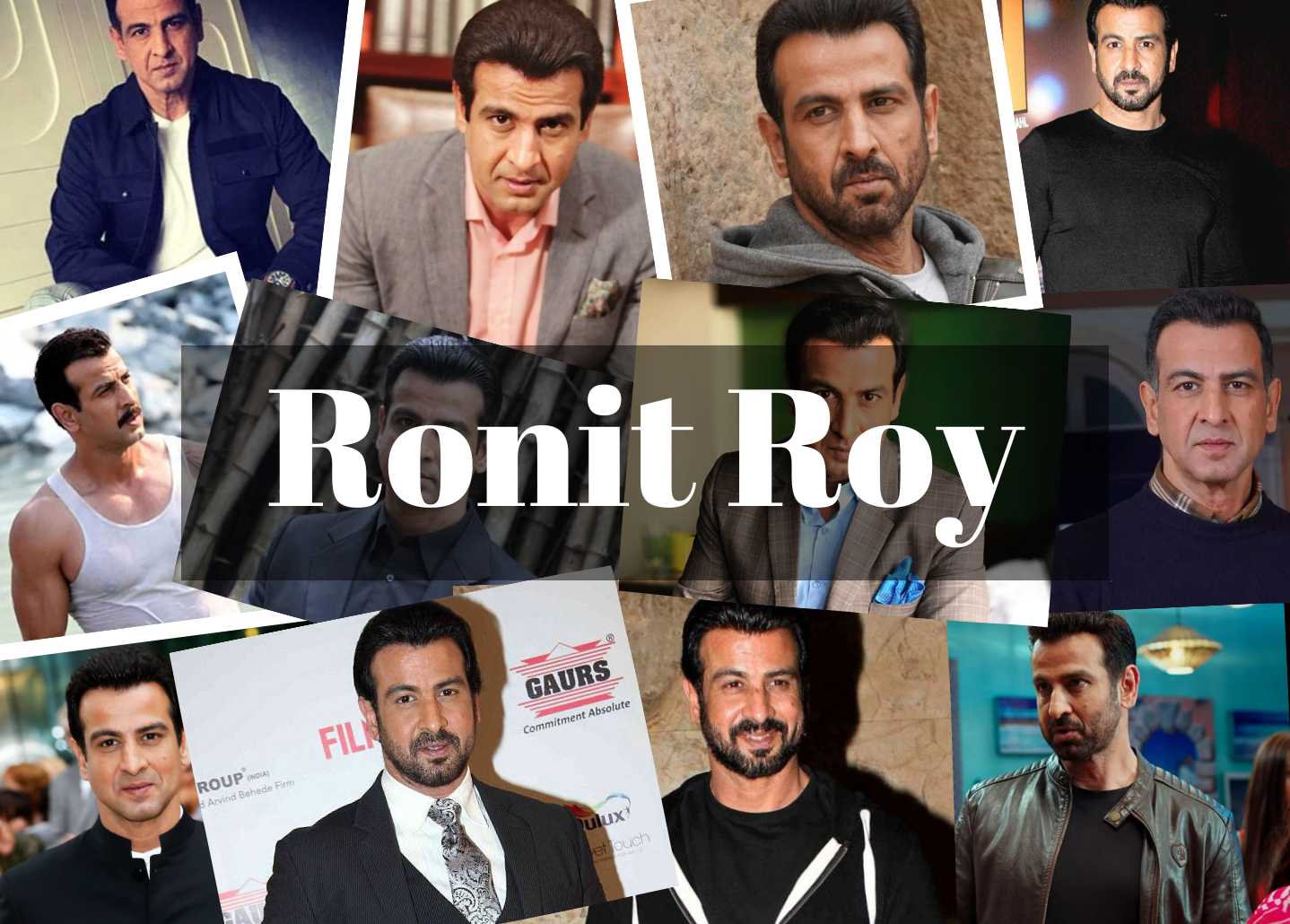 Ronit Roy's Biography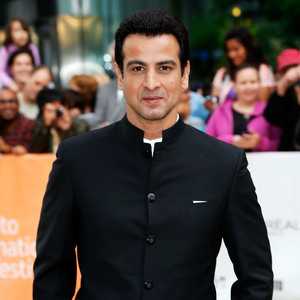 Ronit Roy is a famous Indian Film and Television Actor. One of the many honors Roy has received over his career is the Filmfare Award. He has also won two Screen Awards, five ITA Awards, and six Indian Telly Awards.

Ronit Roy's full name is Ronit Bose Roy. Ronit Roy's birthday is 11 October 1965. Ronit Roy's birthplace is Nagpur, Maharashtra, India. Ronit Roy's age is 57 years, as of 2022. Ronit Roy's religion is Hinduism. Ronit Roy's zodiac sign is Libra. Ronit Roy's height is 1.73m or 5'8.

With the commercially successful film Jaan Tere Naam (1992), Ronit Roy made his breakthrough in the Hindi cinema industry. In the critically acclaimed and financially successful 1993 film Bomb Blast, he co-starred with Aditya Pancholi and Kishori Shahane. Roy appeared in several Hindi films in supporting roles after finding fame on television. His performance in the highly acclaimed movie Udaan in 2010 garnered him a lot of praise and recognition. Roy's performance was included in Film Companion's ranking of the top 100 performances from the previous ten years.
Balaji Telefilms called Ronit Roy and offered him a part in the television show Kammal. He accepted the offer because he couldn't find any interesting film offers. Before Kammal began filming, Balaji Telefilms also proposed Ronit to play the middle-aged business tycoon Rishabh Bajaj in Kasautii Zindagii Kay. As a result, he was cast as Mihir Virani in Kyunki Saas Bhi Kabhi Bahu Thi by Balaji Telefilms, taking the place of Amar Upadhyay and Inder Kumar. He portrayed Dharamraj, an obnoxious and unyielding diamond trader, in NDTV Imagine's Bandini from 2009 to 2011, which earned him praise for his remarkable performance.

Ronit Roy has competed as a participant in Yeh Hai Jalwa in 2008 and the dancing reality programme Jhalak Dikhhla Jaa in 2007. In 2010, he served as the host of the Colors TV programme The Kitchen Champions. Ronit Roy attended the 400 episode celebration of Adaalat. In 2010, he played K.D. Pathak, a shrewd individual lawyer who only advocates for the truth, in the critically acclaimed courtroom drama Adaalat on Sony TV. In 2014, he made a comeback to the drama genre by playing Dr. Nachiket Khanna, aka Neil K, opposite Pallavi Kulkarni in Balaji Telefilms' Itna Karo Na Mujhe Pyar. He reprised his role from the first season when he appeared in Adaalat (season 2) in 2016.

Ronit Roy was reintroduced to the movie scene by Udaan. After that, he appeared in movies like That Girl in Yellow Boots by Anurag Kashyap, Student of the Year by Karan Johar, Midnight's Children by Deepa Mehta, Shootout at Wadala by Sanjay Gupta, and Ugly by Anurag Kashyap. He was the primary antagonist in the Akshay Kumar film BOSS in 2013 and starred in the critically acclaimed film 2 States in 2014.

In the movie Kaabil in 2017, Ronit Roy co starred on screen opposite Hrithik Roshan as an adversary. He made his Telugu debut in the same year with the N.T.R. Jr. starring Jai Lava Kusa, in which he played the lead antagonist Sarkar. Additionally, he has acted in movies like Loveyatri, Machine, and Lucknow Central (2018). He was also seen in the romantic sports film Liger.

Alongside Mona Singh and Gurdeep Kohli, Roy made his digital debut in the 2018 season of ALTBalaji's web series Kehne Ko Humsafar Hain. He starred in the 2019 season of the Indian web series Hostages, a crime thriller.
Claim Your FREE Celebrity Shoutout
✕
Claim Now!
Ronit Roy's Family and Ronit Roy's Education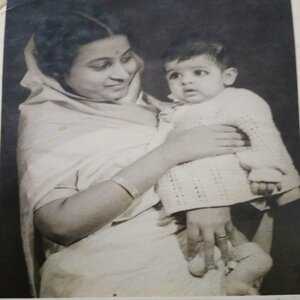 Ronit Roy's father's name is Brotin Bose Roy and his mother's name is Dolly Roy. he was born into a Bengali family in Nagpur. Ronit's father was a businessman, while his mother was a homemaker. Ronit Roy also has a younger brother whose name is Rohit Roy. Rohit is also a TV Actor.

Growing up, Ronit Roy lived in Gujarat's Ahmedabad. He received his education in this place. He attended Ankur School in Ahmedabad for his elementary education. Roy pursued a career in hotel management following his education. He traveled to Mumbai after finishing his studies and resided at the home of the director Subhash Ghai. Roy was eager to engage in the film industry, but Subhash Ghai convinced him not to because of the challenges involved. Ronit was a management trainee at the Sea Rock Hotel in Mumbai. Ronit worked in many different capacities, from cleaning and dishwashing to serving tables and bartending.
Talk To Similar Celebrities
Ronit Roy's Marriage
Joanna
Ronit Roy's first marriage was with a woman named Joanna. Joanna was from another country. Ronit and Joanna also have a daughter named Ona. The couple got separated when Ona was just six months old. She lives with her mother in the US.
Neelam Singh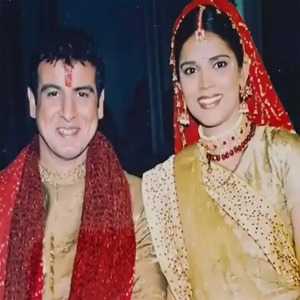 Ronit Roy's second marriage was to Neelam Singh. Neelam Singh is also an actress. Before getting married, they dated each other for three and a half years. Additionally, the two made a point of setting aside time for one another during their romance. The two then got married on December 25, 2003, in front of their family and friends.

Around 200 people attended the lavish wedding, including notable figures from the television and entertainment industries. The Resort hotel on Madh Island in Mumbai served as the location for the event. The Arya Samaj rites were followed throughout the wedding ceremonies. The couple has been married for 19 years, as of 2022. Aador was born in May 2005, while Agastya was born to Ronit Roy and Neelam (born October 2007).
Ronit Roy's Career
The cinema and television industries are where Indian actor Ronit Bose Roy, also known as Ronit Roy, is most recognized for his work. He has experience as a TV personality, a model, a businessman, and a producer of both television and movies. He has shown a lot of his work in Bengali and Bollywood films.
Kasautii Zindagii Kay (2001)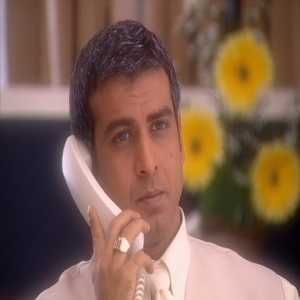 On Star Plus, the Hindi-language television programme Kasautii Zindagii Kay is produced by Ekta Kapoor's Balaji Telefilms. The actors portraying Prerna Sharma, Anurag Basu, Rishabh Bajaj, and Komolika Majumdar on the show were Shweta Tiwari, Cezzane Khan (who was later replaced by Hiten Tejwani), Ronit Roy, and Urvashi Dholakia. From 29 October 2001 to 28 February 2008, the programme aired. Digital copies of the entire series are accessible on Disney+ Hotstar. One of Star Plus's longest-running television programmes was the one in question.

The story of star-crossed lovers Anurag and Prerna was explored in the programme. Their relationship and life are at different phases, as well as the lives of their kids and grandchildren.

Prerna and Anurag fall in love, but their relationship is often ended by fate. In the plot, Komolika and Rishabh Bajaj play key roles as catalysts. The tale in the show centers around Anurag and Prerna over the course of sixty years, starting with their children Prem and Sneha and then moving on to their grandchildren.

The show's revival, Kasautii Zindagii Kay, which ran on Star Plus for two years from 25 September 2018 to 3 October 2020, could not maintain the predicted ratings, in contrast to this series. Premloka, a Kannada remake of this revival, can be shown on Star Suvarna.

Kasautii was dubbed and broadcast in the regional tongues of Afghanistan, Sri Lanka, and Mauritius. The show, which debuted on Maharaja TV with 11.3 TVR in February 2005 and dropped to 8 TVR in April 2005, quickly rose to the top of the list of most watched shows in Sri Lanka.
Kahaani Hamaaray Mahaabhaarat Ki (2008)
Based on the Sanskrit epic Mahabharata, Kahaani Hamaaray Mahaabhaarat Ki is a mythological television show in India that airs on 9X. It took place from July 7 to November 6, 2008. Under the auspices of their company Balaji Telefilms, Ekta and Shobha Kapoor produced the television programme. It stopped airing on November 6, 2008.

The Kuru clan-ruled kingdom of Hastinapur is experiencing a dynastic struggle for control of the crown. The Kauravas and the Pandavas are the two branches of the family that take part in the conflict. The oldest Kaurava, Duryodhan, is younger than the oldest Pandav, Yudhishthira, despite the fact that the Kauravas are the most senior branch of the family. When the Kauravas and Pandavas were young, Shakuni, the maternal uncle of the Kauravas, poisoned Duryodhana's psyche, sowing the seeds for the pivotal battle of Kurukshetra. Before the Kurukshetra War actually happens, this series comes to a close.
Adaalat (2010)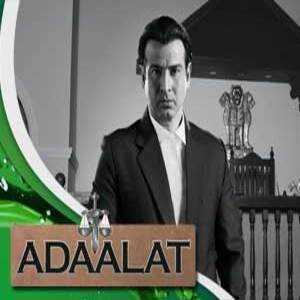 The anthology series Adaalat on Indian television featured defense lawyer K.D. Pathak, played by Ronit Roy. The show's first season debuted on Sony on November 20, 2010, and it ran for five years before concluding on July 11, 2015. Ronit Roy plays the lead character in the Contiloe Entertainment-produced sequence of events. The first season of the show consisted of 431 episodes.

The second season of Adaalat debuted on SET on June 4 and finished on September 4 of the same year. The second season of the show featured 26 episodes.

K.D. Pathak, a classy, sophisticated, humorous, and yet unorthodox lawyer, is the star of the programme Adaalat. Even in the most difficult circumstances, he can rescue his clients. His acquittal rate is a perfect 100%. But most crucially, K.D. stands for justice rather than for his client. K.D. has incredible attention to detail and a voracious appetite for information. He always seems to have sufficient knowledge in any trade, and he makes up for any knowledge gaps with his intelligence. He thinks quickly. When all seems lost for the accused, K.D. enters the case. The doors are all locked. K.D. somehow works a miracle when the prosecution has presented a strong, conclusive case in which even a blind person can determine that the accused is guilty. Nobody can view the situation the way K.D. does. To the chagrin of the prosecution, he relentlessly searches for weaknesses in their case, and by acting quickly, he manages to salvage the whole thing. frequently using histrionics, magical tricks, and performances that the Judge disapproves of. And neither does his ex-girlfriend Maya (the prosecutor, who is frequently the target of abuse!) But K.D. is absolutely captivating and entertaining, unstoppable, and unrepentant. With this man, the prosecutor will always walk away heartbroken.
Itna Karo Na Mujhe Pyaar (2014)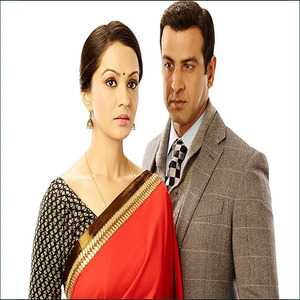 The first episode of the Hindi-language soap opera Itna Karo Na Mujhe Pyaar aired on Sony Entertainment Television India. Balaji Telefilms will produce the soap opera. The episode focuses on the difficulties a divorced couple faces in their relationship and how their children help them stay together.

Ragini Patel, a divorcee, resides with her mother Asha, her grandmother Bakula Nani, and her two children, Nishi and Aarav. She is a powerful and independent lady who works as the administrative administrator of a hospital under Dr. Aman Malhotra, the hospital's owner. Dr. Neil Khanna, Ragini's ex-husband, resides in New York City with his sister Pam and their three children, Ranbir, Agham, and Suhani. It is revealed to Aarav, Nishi, and her fiancé Jignesh that Neil resides in New York City. Despite their decision to live together once more, Neil and Ragini are forced to live apart.
2 States (2014)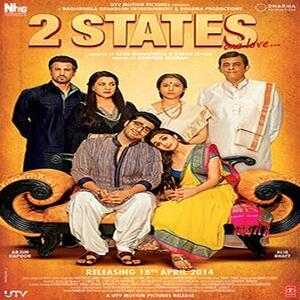 In 2014, Karan Johar and Sajid Nadiadwala produced the romantic comedy-drama 2 States, which was directed by Abhishek Varman. Arjun Kapoor and Alia Bhatt feature in the film, which is based on Chetan Bhagat's 2009 novel of the same name with a plot written by Varman and Bhagat. Amrita Singh, Ronit Roy, Revathi, and Shiv Kumar Subramaniam play supporting roles.

Ananya Swaminathan and Krish Malhotra's romantic journey is the subject of this tale. At the IIM-Ahmedabad College, they cross paths and develop a romantic relationship. Once the show is over and they decide to get married, problems start to develop. Ananya and Krish are from separate Indian states. Ananya, a Tamilian Brahmin from Chennai, and Krish, a North Indian Punjabi youngster from Delhi. They make a deliberate choice to wait for their parents' approval before getting married. When the parents first meet, everything gets worse. The parents are opposed to the wedding due to a cultural conflict. The couple must fight a hard battle in order to turn their love story into a love marriage.

2 States debuted in theatres worldwide on April 18, 2014, thanks to UTV Motion Pictures' distribution. The movie, which received praise for its music, cast performances, script, and directing, made 17croresre in global markets, becoming both a critical and financial triumph. It has been Kapoor's most lucrative venture to date. [Reference needed] In addition to being nominated for Best Film, Best Director (Varman), Best Supporting Actor (Roy), and Best Supporting Actress (Singh) at the 60th Filmfare Awards, 2 States also took home two prizes for Best Music Director (Shankar-Ehsaan-Loy), and Best Debut Director (Varman).
Guddu Rangeela (2015)
Subhash Kapoor is the director of the Indian action black comedy movie Guddu Rangeela. Arshad Warsi, Amit Sadh, and Ronit Roy play the three main characters. Sangeeta Ahir is the film's producer and it is presented by Fox Star Studios. The plot by Guddu Rangeela incorporates the Manoj-Babli honour killing case.

Guddu and Rangeela, two performers in good health, desire to get money quickly. However, they lack courage and won't get their hands dirty in anything unpleasant. They like their job as tip-off agents, providing local gangsters with information on banditry. Please tell me why they need the money they stole. Well. Rangeela's past is a thing. He is suing an antiquated caste system that stole his love in a legal battle. Of course, avarice always results in trouble. Our heroes scout a different escape route while being pursued by the Mirpur police. However, this time, a Bengali goon offers them a kidnapping as their ticket to freedom. The criminals pick up the girl, Baby, since they are caught between a rock and a hard place. As they work to assuage their own guilt, they come to the realisation that she is the one who has genuinely had them. When the kidnappers and their victim realise they share the Khap chieftain Biloo as an adversary, Biloo puts on an outstanding show, they become friends. Politicians draw lines, while khaps draw swords. Guddu and Rangeela are also having their own love story emerge in the midst of the chaos, complete with firearms, roses, pyjamas, and ridiculous poses.
Kaabil (2017)
Kaabil is a 2017 Hindi-language romantic action thriller film that was produced by Rakesh Roshan under the FilmKraft Productions label and directed by Sanjay Gupta. Hrithik Roshan, Yami Gautam, Ronit Roy, and Rohit Roy are the film's stars. Rajesh Roshan was the composer of the music. The movie's main photography commenced on March 30, 2016.

Supriya and Rohan Bhatnagar are a couple who are both blind. Supriya is a housewife and Rohan is a dubbing artist. Life is good for them up until Supriya is sexually assaulted by Amit and Wasim. Amit was pardoned for his crime since he is Shellar's younger brother, a prominent politician. After the incident, Supriya ends her life. She died, shattering Rohan. As Shellar controls the police, he cannot receive justice, so Rohan plans his own retaliation.

The movie centers on a blind voice actor who loses faith in humanity after his wife suffers injustice and passes away. He turns vigilant and decides to exact retribution on those responsible for his wife's passing while eluding capture by using the excuse that no one would think a blind man could kill someone. Kaabil was presented in theatres on January 25, 2017. For his work at the 63rd Filmfare Awards, Roshan was nominated for a Filmfare Award for Best Actor. Despite having a poor opening in China in 2019, the movie was a commercial hit.
Shakti — Astitva Ke Ehsaas Ki (2019)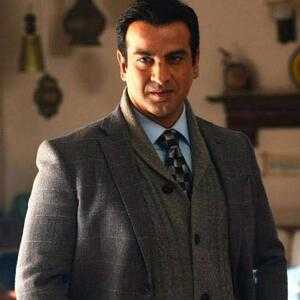 Rashmi Sharma Telefilms created the social drama television series Shakti — Astitva Ke Ehsaas Ki, which aired on Colors TV from 30 May 2016 to 1 October 2021. It was in the Hindi language. Starring in it were Cezanne Khan, Jigyasa Singh, Vivian Dsena, Rubina Dilaik, and Simba Nagpal. This programme has been on Colors TV for the fourth-longest time.

Maninder and his mother Nalini attempt to bury 1-year-old Soumya alive in rural Punjab. When Nimmi finds them, she saves the victim and warns Maninder that she won't spare them if they try to kill Soumya again.

Soumya is a shy and unassuming young lady who was tenderly fostered by Nimmi but despised by Maninder and Nalini. Their father and grandma show Surbhi, her bouncy and happy sister, all of the love and affection in the family.
Hostages (2019)
Hostages is an official remake of the Israeli series of the same name and is a crime thriller web series in the Hindi language for Hotstar Specials. Sudhir Mishra is the series' director, and Nisarg Mehta, Shiva Bajpai, and Mayukh Ghosh wrote the scripts. The series, which stars Tisca Chopra, Ronit Roy, Parvin Dabas, Aashim Gulati, Mohan Kapoor, and Dalip Tahil, as well as Malhaar Rathod, Sharad Joshi, Aashim Gulati, Surya Sharma, and Anangsha Biswas in supporting roles, is about a renowned surgeon who was ordered to assassinate the chief minister in the process in order to prevent family members from becoming mesmerised.

The rights to the adaptation were acquired by Sameer Nair of Applause Entertainment in April 2018. The main shooting began in May 2018 and ended in March 2019. The series, which served as Sudhir Mishra's digital debut, eventually debuted on Disney+ Hotstar on May 31, 2019. Although the writing for the series was criticised, Ronit Roy and Tisca Chopra's performances were appreciated by reviewers. At the Gold Awards, a gala for recognising television-based entertainment, the performers ultimately took home two prizes for their performances. In April 2020, the series was also broadcast on Star Plus.

Dr. Mira Anand, a surgeon, is supposed to operate on the chief minister as planned, but the night before the procedure, her family is kidnapped, and she is instructed to kill her unaware patient in order to free her family. This forces her to make a choice.

A week after season 1, the narrative begins for season 2. The entire team is getting ready to travel to Nepal to do the bone marrow transplant while Handa is still being held captive. When Handa tries to flee, an unforeseen change in strategy forces the squad to seek cover in a decaying old mansion, where hostilities ensue due to gunfire. A more complicated problem arises that Prithvi must now face, including preserving the life of his daughter, when new characters and the motivations behind the original scheme come to light.

The formal announcement of a second season came on October 16, 2019. A week after the events of the first season, the second season's story picks up when the retired cop kidnaps the chief minister in order to have a bone marrow transplant that will help save his wife's life. Despite production setbacks brought on by the COVID-19 pandemic, the second season's filming ran from October 2019 until July 2020. In place of Sudhir Krishna, who also oversaw the second series, Sachin Krishn is in charge of the upcoming season. On September 9, 2020, Disney+ Hotstar hosted the premiere.
Shamshera (2022)
Aditya Chopra's Yash Raj Films and Karan Malhotra's Shamshera is a 2022 Hindi-language period action movie from India. Along with Sanjay Dutt, Vaani Kapoor, Ronit Roy, and Saurabh Shukla, Ranbir Kapoor plays his debut dual role in the movie. The plot centres on a dacoit tribe that is fighting for independence from British domination in the early 1800s.


Higher caste and lower caste have been at odds in Kaza Town, where the upper caste consistently fails the lower caste. Shamshera, the chief of the Khameran Tribe, has currently made life extremely difficult for the upper caste by often approaching them and looting them. The affluent kings and merchants then make the decision to enlist the assistance of the British in order to drive the Khameran people from their land in exchange for 5000 gold coins. When Shamshera and his community arrive at the fort, they discover that Shudha Singh has set a trap for them and that they are being held as slaves in the fort. The British ask Shamshera to give them 10,000 gold coins in exchange for releasing his community, but Daroga Shudh Singh arrives with a message from the British promising Khameran people a better life if they surrender to them. Shamshera resolves to escape from a hidden location and retrieve the gold in order to free his people, but he is discovered and is slain in front of his town while acting as a traitor.

When ordered to beat a child in the army of Shudh Singh, his son Bali, who now feels his father was a traitor, chooses to give himself to Shudh Singh instead of the child. Later, he learns through his father's friend Pir Baba how his father gave his life in sacrifice for his community. Bali leaves the hidden hide under Pir Baba's guidance and arrives in a village where a small number of Khamerans had been hiding their true identities for many years. Shamshera had left a smaller number of people behind since he knew Shudh Singh would betray them. When upper caste people learn that Shamshera has returned, the Khameran who were left behind team up with Bali and a dancer named Sona to make their lives hell once more.

Shamshera had its theatrical debut in IMAX theatres on July 22, 2022. It finally turned out to be a box office flop after receiving mixed to unfavourable reviews from critics.
Ronit Roy's Career Timeline
Ronit Roy's Upcoming Projects
Gumraah
A Hindi feature film called Gumraah features Aditya Roy Kapur, Mrunal Thakur, Ronit Roy, and other actors. Vardhan Ketkar is the director, and Murad Khetani, Bhushan Kumar, and T-Series are the producers. The film is a Hindi adaptation of the Tamil hit Thadam from 2019, which starred Arun Vijay and Vidya Pradeep. The crime drama, which is based on real-life incidents, stars Kapur in a dual role and Thakur as a police officer.
Bloody Daddy
Ronit Roy and Sanjay Kapoor will play drug lords in Shahid Kapoor's movie Bloody Daddy, and Rajeev Khandelwal will make a comeback to the big screen as Shahid's partner by playing a cop opposite Diana Penty, who has been cast as the movie's sole female lead.

The focus of Ali Abbas Zafar's Hindi adaptation of the French film Nuit Blanche, which was shot in Delhi, Mumbai, and Abu Dhabi, will be on Shahid and Rajeev's characters trying to save Shahid's son, Sartaj Kakkar (Tiger Zinda Hai), who is being held captive by drug lords as a result of the pair of cops' disastrous attempt to rob the drug lords.
Shehzada
The upcoming action movie Shehzada, directed by Rohit Dhawan, is an official translation of Allu Arjun's Telugu blockbuster Ala Vaikunthapurramuloo (2020). Shehzada is currently being filmed and is scheduled to premiere on November 4, 2022.

Ronit Roy's Awards
2003: Indian Television Academy Awards- Best Actor (Popular) for Kyunki Saas Bhi Kabhi Bahu Thi
2003: Indian Television Academy Awards- Best Actor (Popular) for Kasautii Zindagii Kay
2003: Kalakar Awards- Best TV Actor for Kyunki Saas Bhi Kabhi Bahu Thi
2004: Indian Telly Awards- Best Supporting Actor for Kasautii Zindagii Kay
2006: Indian Television Academy Awards- Best Actor (Jury) for Kasautii Zindagii Kay
2006: Indian Telly Awards - Best TV Personality
2007: Indian Telly Awards Best Actor in a Negative Role for Kasamh Se
2009: Indian Television Academy Awards- Best Actor (Drama) for Bandini
2009: Indian Telly Awards- Best Actor in a Lead Role for Bandini
2010: Indian Television Academy Awards- ITA Milestone Award for Kyunki Saas Bhi Kabhi Bahu Thi
2010: Indian Television Academy Awards- ITA Milestone Award for Kasautii Zindagii Kay
2010: Indian Telly Awards- Best Actor of the Decade
2010: Zee Gold Awards- Best Actor in a Lead Role (Jury) for Bandini
2011: BIG Television Awards- Veer Character- Male (Fiction) for Adaalat
2011: Zee Gold Awards- Stellar Performance of the Year (Male) for Adaalat
2011: BIG Television Awards- Yadgaar Character- Male for Kasautii Zindagii Kay
2011: Filmfare Awards- Best Supporting Actor for Udaan
2011: Screen Awards- Best Villain for Udaan
2011: Zee Cine Awards- Best Performance in a Negative Role for Udaan
2012: Indian Telly Awards- Best TV Personality
2015: Apsara Awards- Best Actor is a Drama Series for Itna Karo Na Mujhe Pyaar
2016: Screen Awards- Best Villain for Guddu Rangeela
2019: Zee Gold Awards- Best Actor (OTT) for Hostages
Ronit Roy Controversies
Fight With Aditya Pancholi
Aditya Pancholi and Ronit Roy, who were close friends, got into a furious dispute on May 11, 2010, while attending a party at a suburban nightclub. Aditya's wife, actress Zareena, reportedly had to step in to stop Ronit and Aditya from fighting. It appears like the two were merely conversing until something sparked a furious exchange. Aditya and Ronit soon began shouting at one another and even using profanity. Ronit apparently became so upset that he even destroyed a glass.

Car Accident
Ronit Roy was detained by Mumbai police on October 27, 2011, for reckless and careless driving after he was involved in a car accident in the Mumbai neighborhood of Amboli. He hit a Wagon-R while driving a Mercedes at a high rate of speed, hurting several individuals, one of whom was critically harmed, as he was leaving a Diwali party. He was eventually granted bail, though, and released. According to the initial medical assessment, Ronit Roy's stomach showed no signs of drug use.

Ronit Roy's Net Worth
Ronit Roy is an Indian movie actor, television host, actor on television, businessman, TV producer, editor of motion pictures, and producer who is best known for his work in Bengali and Bollywood cinema. Roy has made appearances on TV programmes like Kasamh Se, C.I.D., and Adaalat during his career. He has additionally appeared in movies like Sarkar 3, Pankh, and 2 States.

Ronit Roy's net worth in 2022 is approximately $10.5 million US or 73 Crore Indian Rupees. His acting career is his primary source of income. He has made several film and television appearances. He reportedly received 2.25 lakhs INR for every episode of his last soap opera. His monthly salary now totals over 50 lakhs Indian rupees. He has also performed in commercials, from which he earns a respectable sum of money.

Ace Security and Protection is owned by Ronit Roy (AceSquad Security Services LLP). It serves Bollywood actors including Salman Khan, Amitabh Bacchan, Mithun Chakraborty, Shahrukh Khan, and Aamir Khan as well as Lalit Modi, the former chairman and commissioner of the Indian Premier League, and his son Ruchir Modi. Lagaan, Dil Chahta Hai, Yaadein, Na Tum Jano Na Hum, Saathiya, and Armaan are just a few of the movies Ace Security and Protection has worked on.

In Mumbai, Ronit Roy resides in a luxurious home. He, his wife Neelam, and their two kids reside in this home. He is particularly interested in cars, thus he has a good collection of vehicles. His auto collection includes models from Mercedes and Audi.
Ronit Roy's Interesting Facts
Ronit Roy belongs to a Bengali family from Nagpur.
Actor Rohit Roy is Ronit Roy's younger brother.
Ronit Roy was previously married to a woman named Joanna.
Ronit Roy debuted as a movie actor but went on to appear in soap operas as well.
Ronit Roy is also a businessman. He owns a company named Ace security and Protection-agency.
Social Media
Frequently Asked Questions