Diana Penty | Biography, Affairs, Best Movies, Controversy

Faraz Shaikh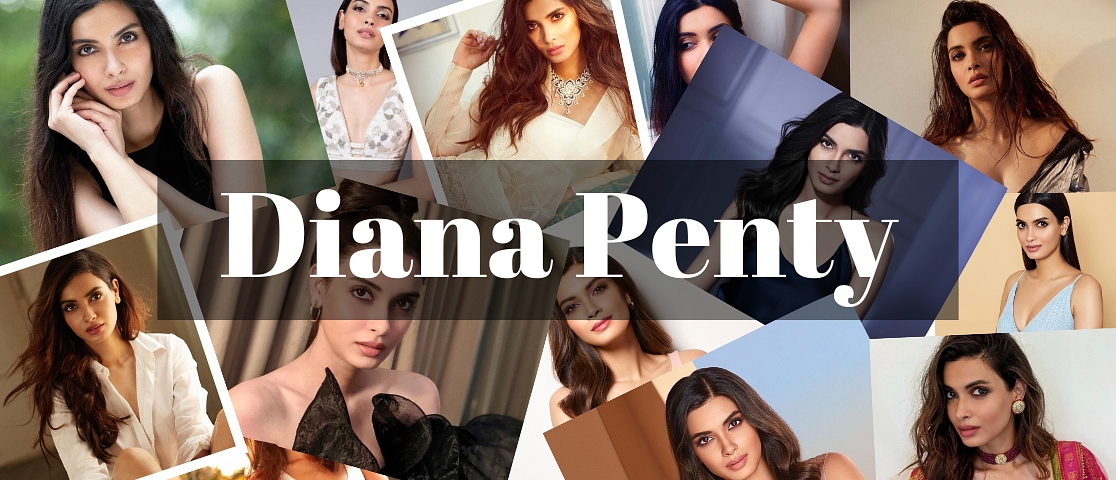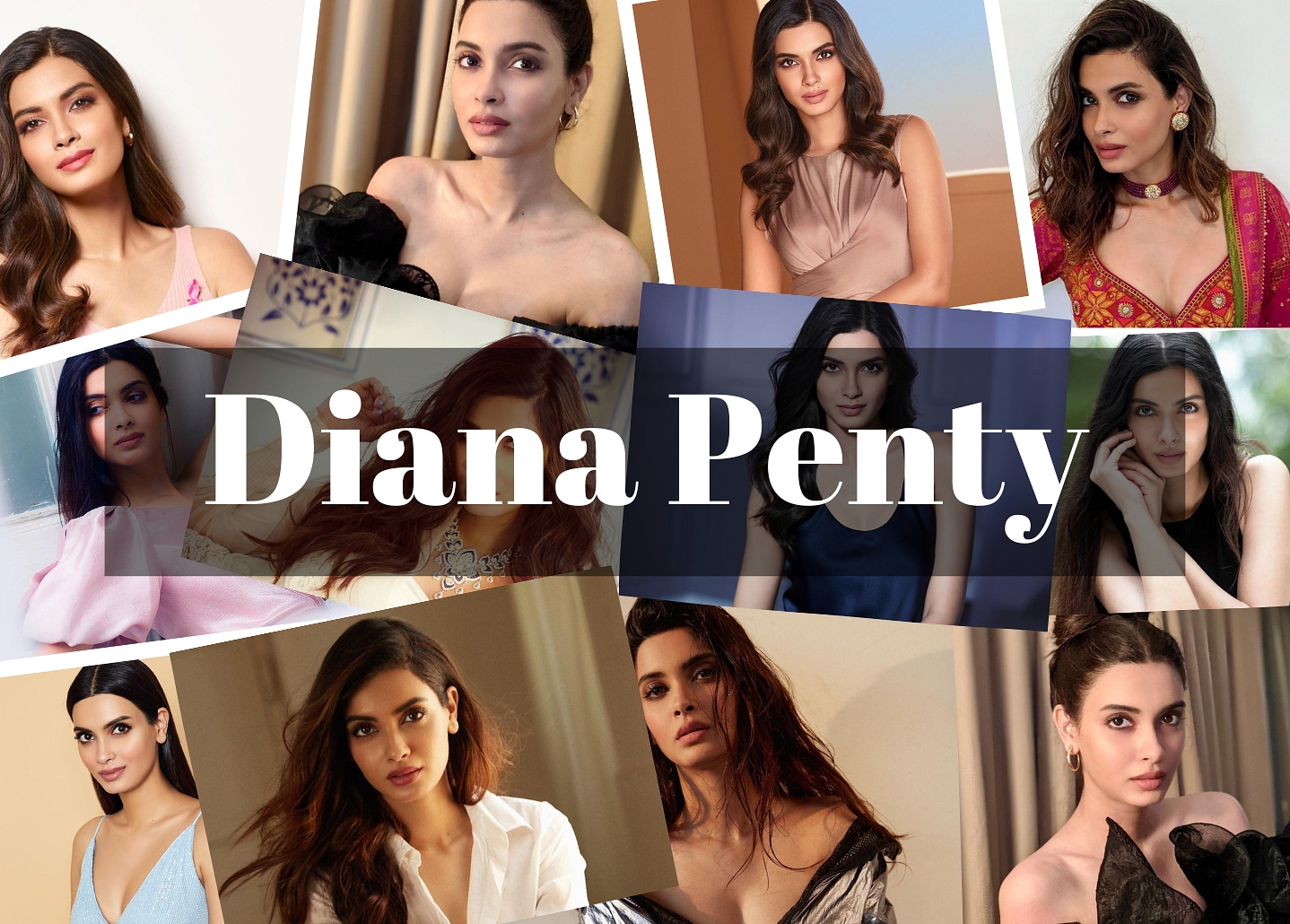 Diana Penty's Biography and Diana Penty's Age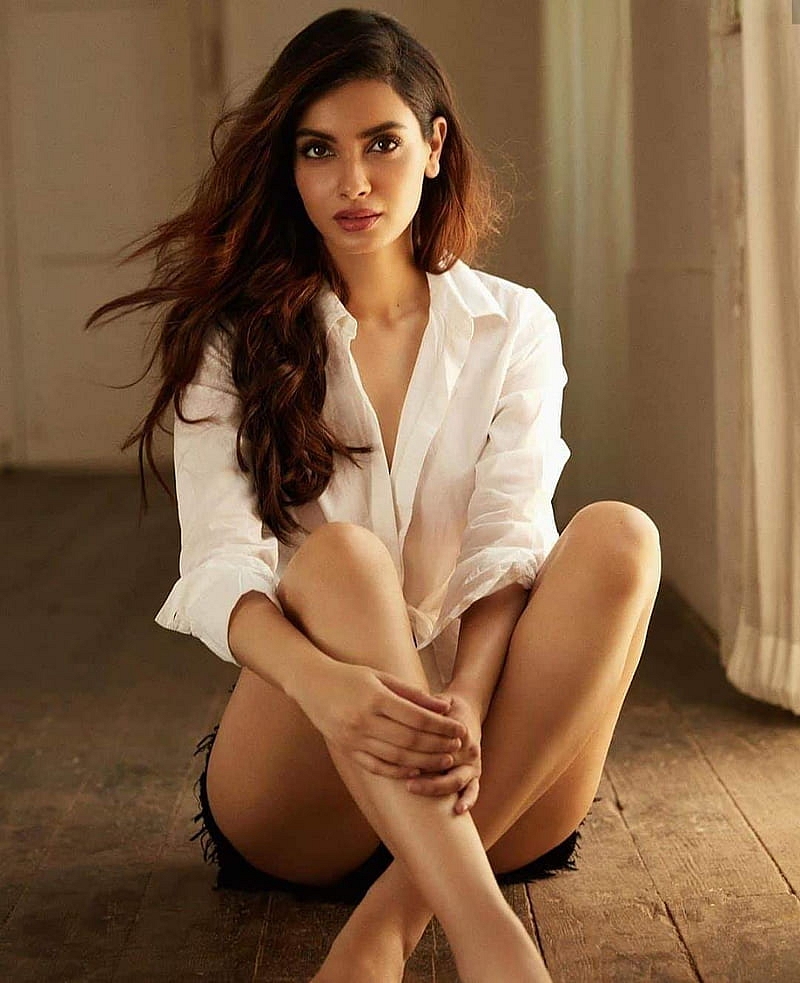 Diana Penty, a model and actress, was born on November 2nd, 1985 in Mumbai, Maharashtra. Diana Penty's mother is a Christian from Konkani, and Diana Penty's father is Parsi. Diana attended St. Agnes High School where she eventually earned a Mass Media bachelor's degree. Diana pursued a modeling career and began accepting assignments soon after receiving her degree. She initially started out as a part-time fashion model before beginning to work for Elite Models India in 2005. Following that, she posed for a number of other well-known fashion designers, including Wendell Rodricks, Rohit Bal, and Rina Dhaka. Daina Penty's age is 36 years as of 2022.

Diana Penty had a great modelling career before being featured in various commercials and Indian fashion magazines. Diana has also worked with brands from other countries. Following a prosperous modelling career, she began to receive offers from the Bollywood industry. In Homi Adajania's Cocktail, she finally made her acting debut alongside Diana Penty and Deepika Padukone. She also got great feedback for her performance when the film was released to mixed reviews. She didn't appear on the screen again for four years after that. She debuted in Happy Bhag Jayegi later in 2016 and then in Lucknow Central, Parmanu: The Story of Pokhran, Happy Phirr Bhag Jayegi, and Khandaani Shafakhana in 2018 and 2019. Diana is one of the most well-known and successful Indian models despite having only a few film roles.
Get Personalised Gift Message from Similar Celebrities and make your loved ones feel Special

Diana Penty's Family and Diana Penty's Education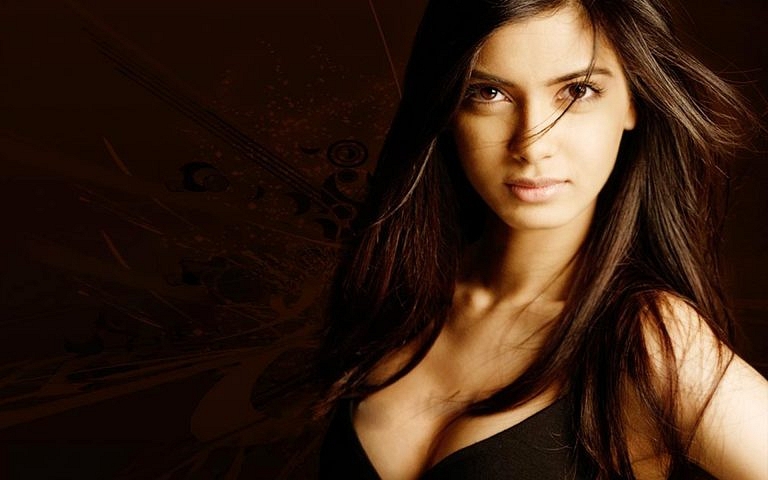 Diana Penty was born on November 2, 1985, in Mumbai. Diana Penty was born to a Christian mother and a Parsi father. Diana Penty attended St. Agnes High School in Mumbai and graduated from St. Xavier's College with a bachelor's degree in Mass Media. Diana graduated from St. Xavier's College in Mumbai with a degree in Mass Media. Diana Penty later worked as a fashion model part-time while in college and was signed by Elite Models India. She hasn't looked back since and has collaborated with some of India's top fashion designers, including Rohit Bal, Rina Dhaka, and Wendell Rodricks.
Talk To Similar Celebrities
Diana Penty's Relationships and Affairs
Diana Penty - Harsh Saggar Affair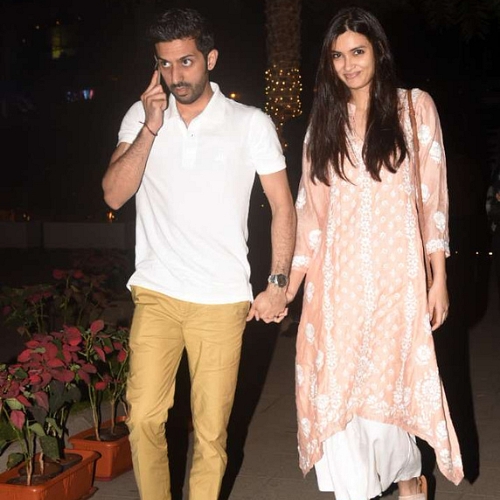 Diana Penty, like other celebrities, strives to keep her personal and romantic life secret. Diana Penty's marital status is single. Diana Penty's long-term lover, Harsh Sagar, was said to have broken up with her a year and a half ago. However, the actress has been in love with him, even though she hasn't made it a point to be seen with him in public. Diana was seen holding hands with Harsh as she walked out of a swanky restaurant in BKC, Mumbai. Diana seemed very much at ease, and even grinned when the paparazzi discovered her with Harsh," an eyewitness says. She hasn't been particularly outspoken about her relationship, but it doesn't always imply that she isn't with him. Early in 2016, it was reported that she was planning to marry Harsh, a diamond trader. Diana Penty's marital status is unmarried. Diana Penty is reportedly in a relationship with the diamond merchant Harsh Sagar.
Diana Penty's Movies and Career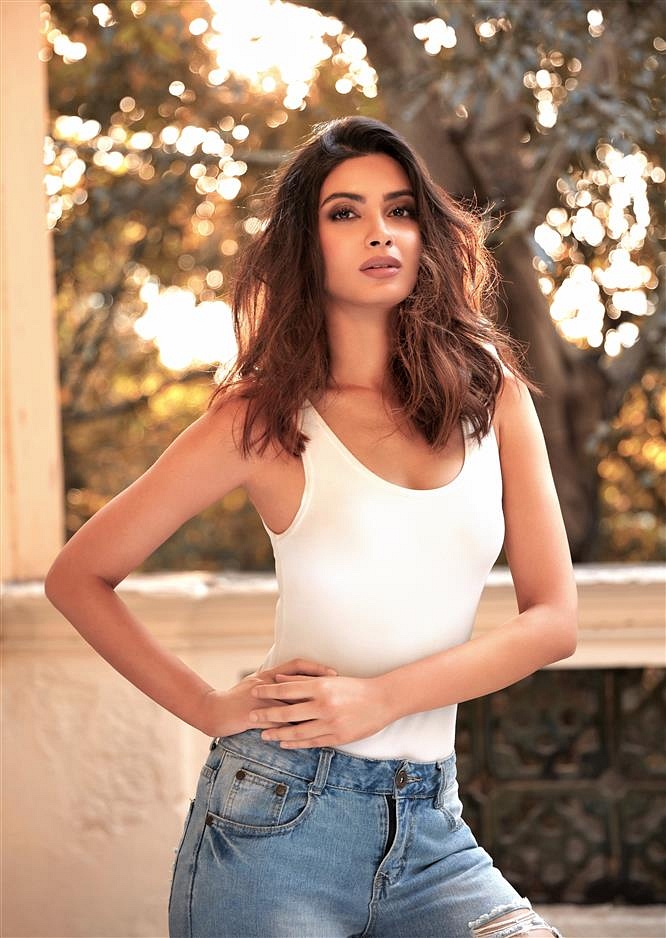 Diana Penty started out as a model in 2005, walking the runway in 2006 for the India-Italy Festival for Italian designers Trussadi and Ferre. Diana Penty was swiftly chosen by Maybelline to take Deepika Padukone's place as the new brand ambassador and face of Garnier India because of her youthful appearance and natural grace on the runway. Diana Penty received offers as early as 2008 after being discovered by various Bollywood directors right away. Diana Penty didn't make the switch to Bollywood until 2012 when he agreed to play the lead in Homi Adajania's romantic comedy Cocktail, which also starred Diana Penty and Deepika Padukone. Diana began to receive countless offers from numerous directors all throughout the nation. Penty started out as a model after sending photos to Elite Models India, who loved what they saw and advised Penty to pursue modelling opportunities. Diana Penty made the decision to work as a fashion model on the side while she was still a college student and hesitant to pursue modelling as a career. Penty began working for Elite Models India in 2005, and at the Indo-Italian Festival, she made her runway debut for Italian designers Nicola Trussardi and Gianfranco Ferré. Diana Penty then posed for Wendell Rodricks, Rohit Bal, and Rina Dhaka, among other Indian fashion designers. Diana Penty began to receive film offer later in her modelling career, but she declined them because she thought she was too inexperienced and instead concentrated on modelling. Diana Penty gained international recognition from 2008 to 2010 after posing for the Paris and New York fashion weeks.
Diana Penty was originally supposed to make her Bollywood debut in Rockstar, starring alongside Ranbir Kapoor, but she declined the role owing to other commitments. A year later, in 2012, she made her film debut in Homi Adajania's Cocktail alongside Saif Ali Khan, Deepika Padukone, and Randeep Hooda. At the box office, the film received positive reviews, and Diana was praised for portraying Meera Sahni, a straightforward Indian girl who leaves her family behind to travel to London to meet her husband. Happy Bhaag Jayegi, a rom-com directed by Mudassar Aziz, is one of her 2016 releases. Jimmy Shergill and Abhay Deol also play significant parts in the movie. Following Happy Bhaag Jayegi (2016), Penty starred in Lucknow Central (2017), Parmanu (2018), and Shiddat (2021). Salute served as her Malayalam cinema debut (2022). Penty had just one part in 2017, that of Gayatri Kashyap, a dedicated NGO worker who fights for the rights of a band started by a group of prisoners, in Lucknow Central, directed by rookie Ranjit Tiwari, in which she co-starred with Farhan Akhtar. In 2018, she had two releases. Her first appearance was in the critically acclaimed period drama Parmanu: The Story of Pokhran by Abhishek Sharma, starring John Abraham. For her second appearance, she returned to her original title role in the underwhelming Happy Phirr Bhag Jayegi, a follow-up to the prequel Happy Bhag Jayegi, with Sonakshi Sinha, who played an eponymous namesake. Diana Penty was cast as the female lead in the 2021 Malayalam film Salute with Dulquer Salmaan, marking her debut in Malayalam cinema, after making a special song appearance with singer Badshah, actors Suniel Shetty and Raveena Tandon, and in the role of the proverbial 'Shehar Ki Ladki' in a promotional music video for the song, a remake of an eponymous hit. She played Ira Sharma, a socially aware public service volunteer who clashes ideologically with her husband, an officer at the Indian Embassy in London, in the love drama Shiddat from filmmaker Kunal Deshmukh.
Diana Penty's Best and Upcoming Movies
Daina Penty Movie- Shiddat
A passionate love story about two couples that shows the contrast between a normal, experienced, but egotistic husband and a special, upbeat, infatuated, overeager guy pursuing the love of his life. Shiddat is the love tale of a Punjabi man named Jaggi, who is deeply moved by the idea of finding a soul mate after hearing a speech on the devotion of a high-commissioned officer to his wife Ira. Three months later, our hockey player Jaggi runs into a swimmer named Kartika at a national sporting event. What began as a playful fling for both of them developed into a passion for Jaggi. Jaggi discovers that Kartika will marry a man named Karan on the day of the main ceremony. Kartika tells Jaggi she has no feelings for him and says she would wait three months to be sure it isn't simply a passing fling before flying to London. Three months later, Jaggi's devotion to Kartika is still steadfast. Jaggi decides to enter the United Kingdom of Great Britain and Northern Ireland as an illegal immigrant after being denied repeated visas. On his way to the UK, he first attempts to enter France with four others. Unfortunately, he fails and comes face to face with Gautam, a French ambassador. Gautam and his wife Ira have grown apart due to misunderstandings and communication breakdowns. Gautam's lecture on love appears to have done a U-turn and is now at a standstill. Unaffected, Jaggi decides to swim across the English Channel to Kartika.
Daina Penty Movie- Parmanu: The Story of Pokhran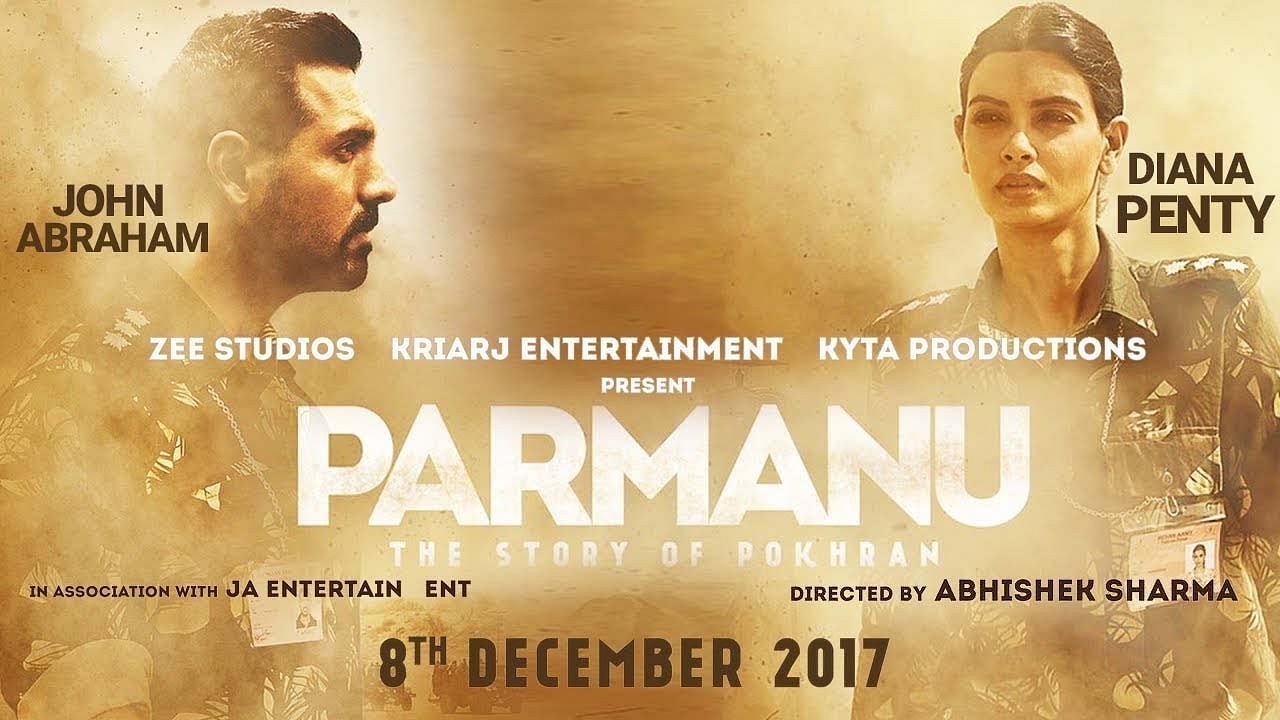 Ashwat Raina and his companions come in Pokhran to re-conduct a classified nuclear test, but they are met with obstacles like as the American Lacrosse satellite and local spies. Captain Ashwat Raina's efforts to develop India into a nuclear power are met with criticism at first, and then with an offer from the government years later. He heads a team to execute a second nuclear test series with the assistance of Himanshu Shukla, the Prime Minister's principal secretary. The only significant concern is the American Lacrosse satellite, which captured the initial test preparations, prompting America to warn India about future testing. With patriotic hearts and unbreakable spirits, Ashwat and his crew race against time to conduct the tests discreetly, despite the country's deteriorating political situation and the presence of spies from the United States and Pakistan. Parmanu was average at Box Office. Along with Diana Penty, John Abraham also Starred in this Movie.

Daina Penty Movie- Cocktail
Gautam Khanna (Saif Ali Khan), Veronica D'Costa ),(Deepika Padukone) and Meera Gupta are essential to the plot (Diana Penty). Gautam Khanna (Saif Ali Khan) had always wanted to work in London. His desire has come true, and he now has a job. But his mother, Nita (Dimple Kapadia), says she needs to confirm his marriage to a girl first, so he must wait. Meera Gupta is the best 'bahu' for her (Diana Penty). But she doesn't tell Gautam about it, and she tells Meera's parents not to tell Meera either. She instructs Gautam to take her friend's daughter Meera to London for a three-day mission. Meera and Gautam become friends during the flight. Meera has difficulty completing her project in London and hence fails to submit it on time. She loses her job, but Gautam comforts her. They attend a beach party and meet Veronica D'Costa (Deepika Padukone). Gautam falls in love with Veronica after a few days of living together. Veronica, however, is already in love with Jeremy Viegas, which Gautam is unaware of (Randeep Hooda). Meera has begun to fall in love with Gautam, while Jeremy has begun to dislike Veronica due to her picky conduct and has begun to adore Meera.
Daina Penty Movie- Adbhut
Director Sabbir Khan revealed a brand-new film and posted the first image from it. Nawazuddin Siddiqui, Diana Penty, Shreya Dhanwanthary, and Rohan Mehra will all play the key characters in Sabbir Khan's thriller, titled Adbhut. The teaser for the thriller, which the directors have dubbed the 'most shocking film of the year,' shows all four stars. Production has started on the supernatural thriller 'Adbhut,' directed by Sabbir Khan and starring Nawazuddin Siddiqui, Diana Penty, and Shreya Dhanwanthary. Sony Pictures Films India will support and distribute 'Adbhut,' which also stars Rohan Mehra. The movie's producers revealed on Wednesday that the picture is being shot in a studio here. Siddiqui tweeted the announcement teaser for the movie on Instagram. She had previously worked with Khan on the 2017 action-dance movie Munna Michael. This is the second movie that Sony Pictures Films India and Sabbir Khan Films will produce after 'Nikamma.' When it comes to cinematic experiences and creative direction, we always seem to be on the same page, thus we are equally excited about this story that unites a star-studded cast like Nawazuddin, Diana, Shreya, and Rohan. We anticipate that the movie will greatly captivate its audience 'Director's statement was released.

Daina Penty Movie-Selfiee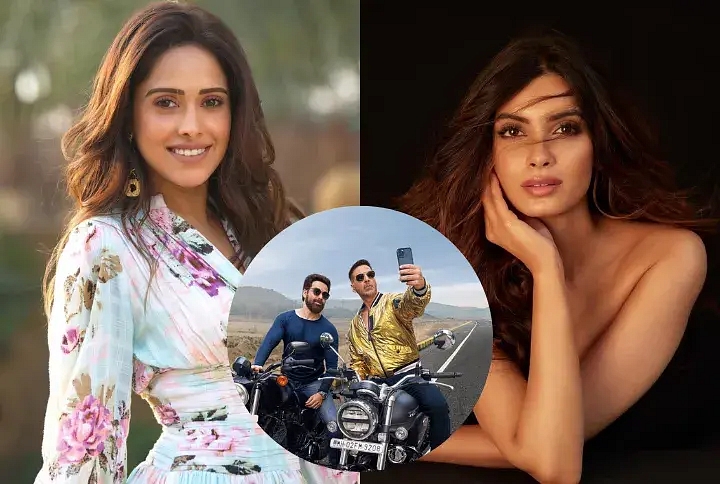 Nushratt Bharuccha and Diana Penty have joined superstar Akshay Kumar in the upcoming drama-comedy 'Selfiee,' according to the film's producers. The film is a remake of the 2019 Malayalam-language comedy-drama 'Driving Licence,' directed by Raj Mehta of 'Good Newwz' fame. Emraan Hashmi also appears in 'Selfiee,' which is produced by Karan Johar's Dharma Productions. Johar rushed to Twitter to broadcast a video of the announcement, which featured Bharuccha and Penty. 'Welcoming the two gorgeous and lovely ladies @Nushrratt & @DianaPenty to the #Selfiee family! Sit tight, because this will be one hell of a ride,' the tweet read.
Diana Penty's Career Timeline
Diana Penty Controversies
Diana Penty - Mika Singh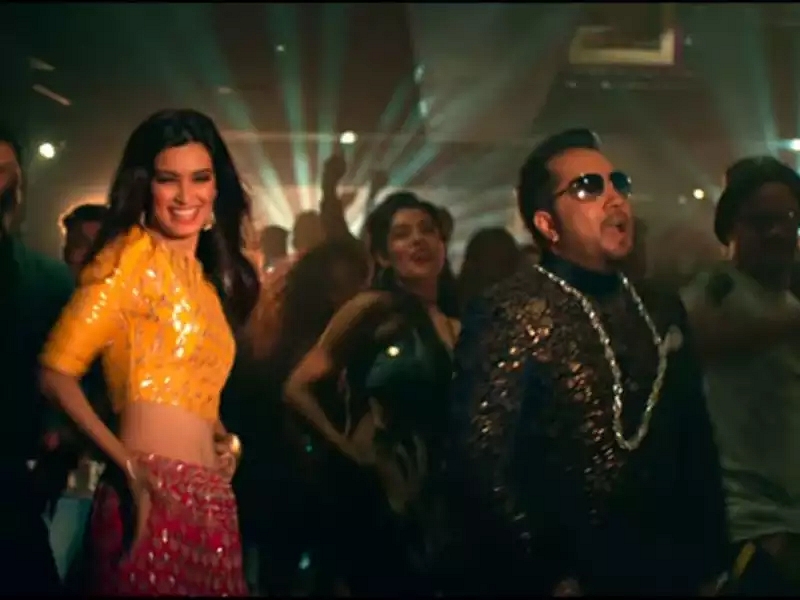 Mika, who is frequently entangled in controversy, made a fairly unpleasant joke about Diana's surname when he abruptly declared at the occasion, 'She is Diana Panty, I am Mika Kachcha.' Diana, who squirmed at the joke, didn't let it get to her head and kept her cool throughout the event. The actress recently spoke with a popular daily about the incident. Diana, who was initially hesitant to respond, stated, 'These jokes do not amuse me. I'm not sure how people can chuckle at such remarks.' Diana apparently just made a frown when asked if she was offended by Mika's remarks. The actress didn't enjoy it, but she didn't want to give the incident any more attention, so she chose to remain silent about it. Fans, on the other hand, are still waiting for Mika to apologize. Let's wait and see if and when it happens!

Diana Penty - KRK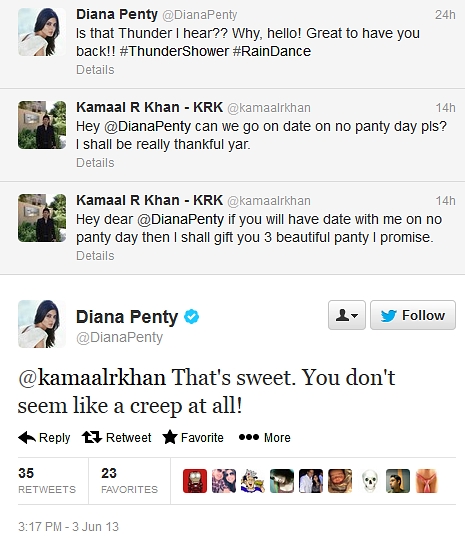 When Diana Penty jokingly rebuffed his creepy approaches without even looking at him. KRK is well-known for his constant attempts to troll celebrities on Twitter. This time, though, it is the 39-year-old himself who has been ridiculed by actress Diana Penty. Check out the tweets above to see for yourself! 'Well done, Diana.
Diana Penty's Networth and Income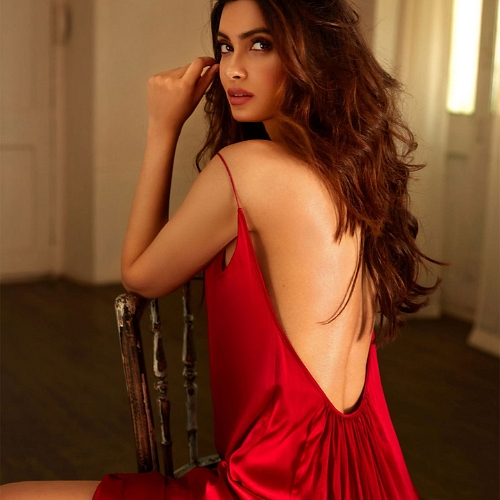 Diana Penty's net worth is estimated to be about $16.67 million. While Diana Penty's true net worth is unknown, Net Worth Spot estimates that she has a net worth of $16.67 million. Diana Penty's net worth has been estimated to be far higher. When we consider Diana Penty's earnings sources other than Instagram, we believe she is worth more than $26.66 million.


Diana Penty, in addition to modelling and acting, is currently TRESemmé's Indian brand ambassador. Estée Lauder India just hired her on as their first ambassador, together with Micromax Mobile, Nokia, and the Lumia 510 phone. Diana Penty has appeared on the covers of numerous magazines, including the July 2012 issue of Vogue, the October 2012 issue of Elle, the January 2013 issue of Verve, the January/February 2013 issue of Women's Health India, the February 2013 issue of Grazia, and the May 2013 issue of Femina.

Diana Penty Awards and Achievements
Cosmopolitan Fun Fearless Awards
2013 UK Bollywood Cosmopolitan Awards Best Female Debut Cocktail (2012)
Diana Penty Interesting Facts
In 2005, Diana Penty began modelling. Diana Penty began her successful modelling career in 2005 when she joined with Elite Models India. She walked the runway for numerous well-known designers, including Rohit Bal. Diana was on the covers of numerous fashion magazines and was even named Estée Lauder's first Indian brand ambassador.
Diana entered the film industry after building a reputation for herself on the runway. Cocktail, a romantic comedy film, marked her acting debut in 2012. Cocktail, directed by Homi Adajania, featured Diana with the already renowned Saif Ali Khan and Deepika Padukone. And she certainly knew how to hold her own, as she wowed audiences everywhere.
The Filmfare Awards are widely regarded as one of the most important honours an actor can receive. Cocktail earned Diana a nomination for a Filmfare Award for Best Female Debut. Even though she did not win, her nomination demonstrated that her onscreen presence had impressed both fans and critics. We are confident that she will soon be awarded a well-deserved trophy, and we wish her the best of luck!
Diana's attractive looks have earned her brand endorsements in addition to film jobs. She has been the face of businesses such as TRESemmé, Forever New, and Nokia, in addition to the multinational skincare company Estée Lauder.
Diana Penty makes her Malayalam cinema debut with Salute. Diana plays with prominent Malayalam cinema star Dulquer Salmaan in this thriller directed by Rosshan Andrews. With such a powerful co-star, the actress is bound to have a good debut in the Malayalam cinema business.
Social Media
Frequently Asked Questions