Zayed Khan Biography, Movies, Age, Net Worth, Awards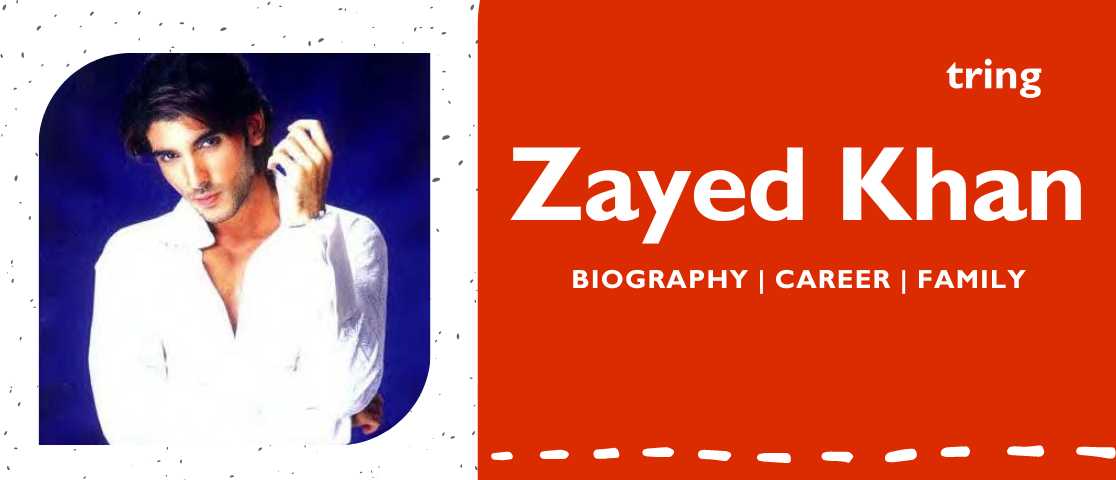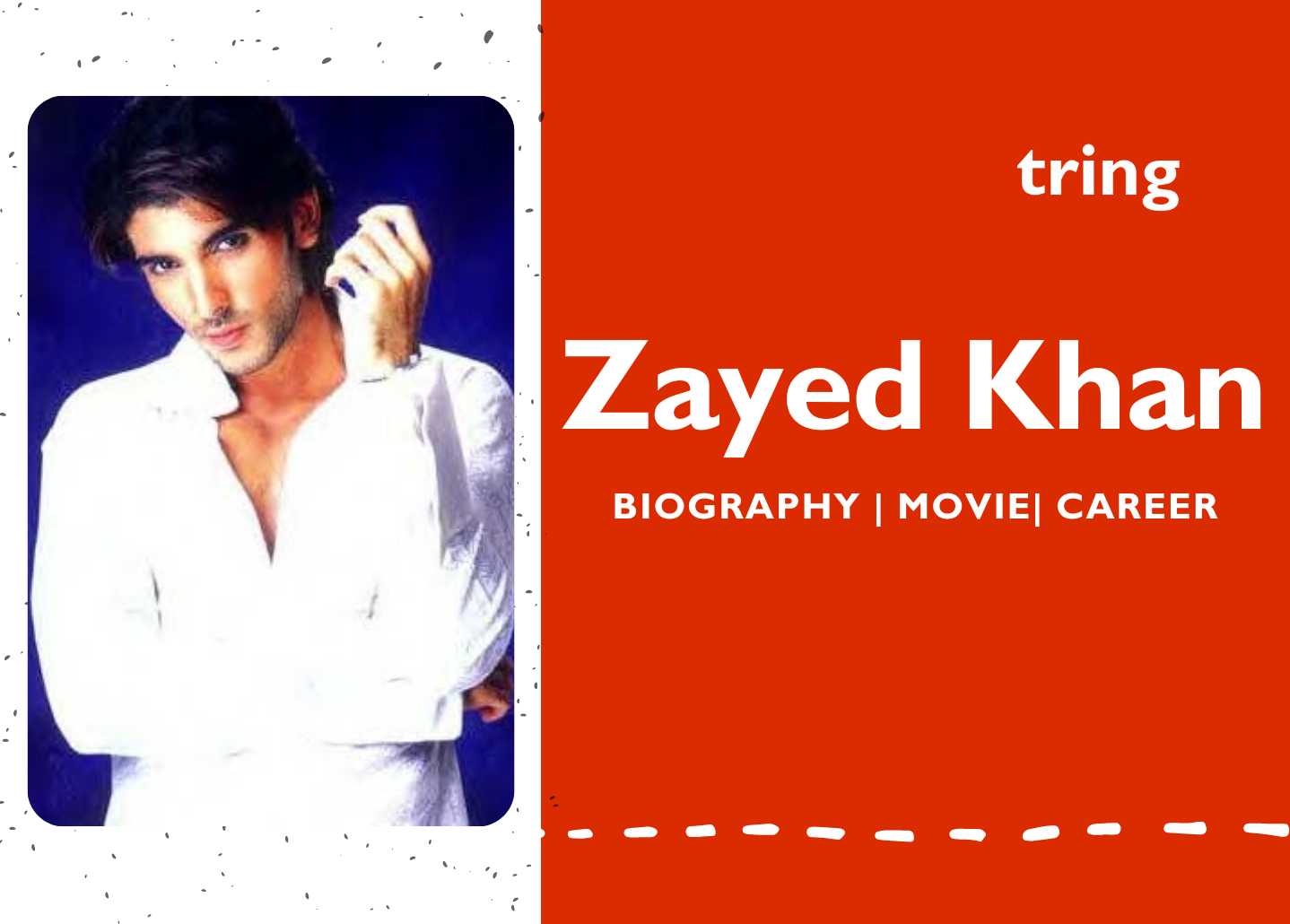 Zayed Khan's Biography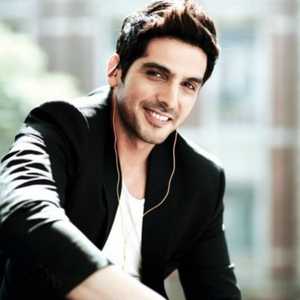 Zayed Abbas Khan is a former Indian actor and producer best known for his work in Hindi cinema. He is the son of Bollywood star Sanjay Khan and has been nominated for a Filmfare Award. He made his acting debut in 2003 in Chura Liyaa Hai Tumne after graduating from Montgomery College with degrees in Business Management and Film Making. Main Hoon Na (2004), Shabd (2005), Dus (2005), Yuvvraaj (2008), Blue (2009), and Anjaana Anjaani (2010) are among his other films (2010).

In 2011, the actor launched his co-owned production company, Born Free Entertainment, alongside friend and actress Dia Mirza and her husband Sahil Sanga, with their first film, Love Breakups Zindagi. Khan made his television debut in 2017 with the show Haasil. He has been married to Malaika Parekh since 2005, and they have two children.

Zayed Khan's Age
Zayed Khan is aged 42 years old as of 2022. Zayed Khan was born in Mumbai, Maharashtra on 5 July 1980. His zodiac sign is Cancer.
Zayed Khan's Education
Khan went to Welham Boys' School in Dehradun, and then to Kodaikanal International School in Kodaikanal, where he met childhood friends Esha Deol and Mallaika Parekh. He attended Montgomery College for Business Management and the London Film Academy for Film Making.

Zayed Khan's Family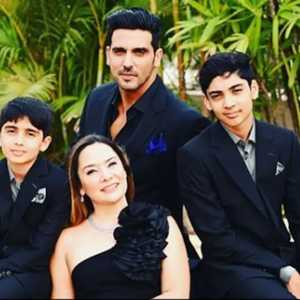 Khan's parents are interior designer Zarine Khan and former Bollywood actor Shah Abbas Khan (Sanjay Khan). His father is of Afghan and Iranian heritage, and his mother is from a Parsi family. Zayed, who was raised as a Muslim, is the youngest of four children and his parents' only son.

Simone Khan (married to Ajay Arora), Suzanne Roshan (ex-wife of actor Hrithik Roshan), and Farah Khan Ali are his elder sisters (married to DJ Aqeel). Khan is the nephew of late actor Feroz Khan and director Akbar Khan (brothers of Sanjay Khan) and the first cousin of Fardeen Khan, a Bollywood actor.

Zayed Khan's Wife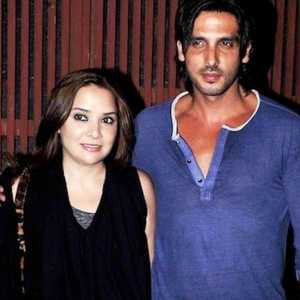 In 2005, Zayed Khan married his childhood girlfriend, Malaika Parekh. Zayed had a thing for Malaika since primary school and had proposed four times to her. They became parents for the first time in 2008 when they welcomed their son, Zidaan. They were joyful parents for the second time to Aariz in 2011.

Zayed Khan's Movies
Chura Liyaa Hai Tumne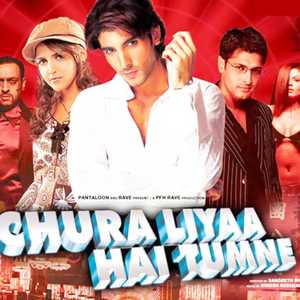 Sangeeth Sivan directed Chura Liyaa Hai Tumne, a 2003 Indian Hindi romantic thriller film that was released on March 21, 2003. With this film, Zayed Khan, the son of actor and director Sanjay Khan, made his film debut. The film is based on the 1963 film Charade.

Tina Khanna discovers that her uncle Tony, as she affectionately referred to him, had died. However, as the CBI and other investigative agencies begin to harass her, the situation worsens. She discovers that her uncle was a con man and master thief who wanted to be charged in connection with a bank theft in which the RBI lost gold worth Rs.10 crore to her uncle and his associates.

Main Hoon Na
Farah Khan's directorial debut, Main Hoon Na, is a 2004 Indian Hindi-language masala film written and directed by Farah Khan. Major Ram Sharma, played by Shah Rukh Khan, Sushmita Sen, Sunil Shetty, Amrita Rao, and Zayed Khan, is dispatched on an undercover operation as a university student to rescue a general's daughter from a deadly rogue soldier.

Main Hoon Na, which was originally set for release in 2003, was released on April 30, 2004. It was a huge commercial success at the box office, grossing 84 crores, making it the second highest-grossing Indian film of 2004, only being topped by another Shah Rukh Khan film, Veer-Zaara. Critics complimented its direction and action moments, and movie earned excellent reviews. the comedy, the soundtrack, and the performances of the movie.

Main Hoon Na received 12 nominations at the 50th Filmfare Awards, including Best Film, Best Director (Farah), Best Actor (Shah Rukh), Best Supporting Actress (Rao), Best Supporting Actor (Zayed), and Best Villain (Shetty), winning Best Music Director (Anu Malik).
Dus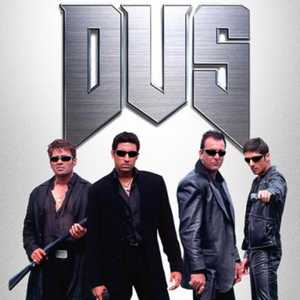 Anubhav Sinha directed the 2005 Indian Hindi-language action thriller film Dus, which is based on the life of seven fictional SIT (Indian Special Investigation Team) agents. Sunil Shetty, Abhishek Bachchan, Zayed Khan, Shilpa Shetty, Esha Deol, Dia Mirza, and Raima Sen star.
Dus is a memorial to the late acclaimed director Mukul S. Anand, who died while filming the unfinished 1997 film of the same name, starring Dutt and Shetty alongside Salman Khan. It was both critically and commercially successful.

The film follows the fictional Anti-Terrorist Cell's head, played by Dutt, and his crew as they embark on a mission to prevent a devastating terrorist assault planned by an international terrorist and criminal, Jamwaal, with just seven days to do so. The incident was scheduled to occur on May 10, which explains the film's title.

According to Box Office India, it had a strong start. It grossed roughly 388.4 million throughout its whole theatrical run and was rated an above-average grosser due to its hefty budget. It was the tenth most successful picture of 2005.
Cash
Anubhav Sinha directed the 2007 Indian Hindi-language action thriller film Cash. Ajay Devgn, Suniel Shetty, Ritesh Deshmukh, Zayed Khan, Esha Deol, Shamita Shetty, and Dia Mirza appear in the film. The movie was released on August 3, 2007. On an aeroplane, Dhananjay Danny Jhumbevalkar nicknamed DJ (Zayed Khan) meets Rhea, whose real name is Preeti (Ayesha Takia). They quickly become buddies. Danny begins to tell a story about a diamond.

Yuvvraaj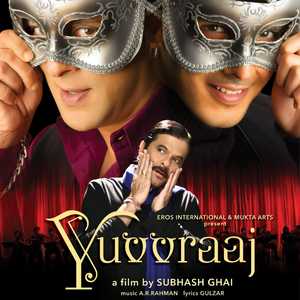 Subhash Ghai directed and produced the 2008 Indian drama film Yuvvraaj. Anil Kapoor, Salman Khan, Zayed Khan, Katrina Kaif, and Boman Irani appear in the film. Yuvvraaj is a musical story about three brothers who strive to swindle one other in order to acquire their father's wealth. The film, according to the filmmaker, is about the arrogance and overconfidence of today's youth.

The movie was released on November 21, 2008. Despite receiving poor reviews from critics and bombing at the box office, the script was added to the Academy of Motion Picture Arts and Sciences library in 2009. Yuvraaj was launched in India with approximately 1000 prints, yet it received a positive reception.

The film only made roughly 169.5 million dollars (equivalent to 400 million or US$5.0 million in 2020). It was declared a big flop by Box Office India.

Anjaana Anjaani
Siddharth Anand directed and produced Anjaana Anjaani, a 2010 Indian Hindi-language romantic comedy-drama film. The film stars Priyanka Chopra and Ranbir Kapoor as two suicidal strangers who meet and create a New Year's Eve suicide pact.

Meanwhile, the couple fulfills their respective desires and eventually falls in love. The film's soundtrack, composed by Vishal-Shekhar with lyrics written by a variety of artists, including the team themselves, gained considerable critical praise and moderate economic success.

Anjaana Anjaani, which had a production and marketing budget of 380 million, was released on 1 October 2010 and grossed over 685 million at the box office, proving to be a commercial triumph. Critics gave it mixed to positive reviews, with praise for its unique concept, music, cinematography, humour, costumes, and lead performances, but criticism for the screenplay and pacing. Vishal-Shekhar was nominated for Best Music Director for the film's soundtrack at the 56th Filmfare Awards.

Zayed Khan's Career Timeline
Zayed Khan's Controversy
Car Accident
Zayed was injured in a car accident in Goa in 2005. According to the Panjim traffic police, Zayed's black Mercedes-Benz made a wrong turn and collided with a 40-year-old woman on a scooter, who had minor injuries. The woman was only slightly hurt. According to an eyewitness, Zayed was driving at the time of the accident, but he carefully switched to the passenger seat to lead the authorities astray. The woman did not file a complaint because the accident was small.

Zayed Khan's Net worth
Zayed Khan is a $15 billion net-worth movie actor.

9 Interesting facts about Zayed Khan
Zayed was born in the United Arab Emirates to a Muslim father and a Parsi mother.
His father was a well-known Bollywood actor who rose to prominence as 'Tipu Sultan' in Doordarshan TV's 'The Sword of Tipu Sultan' (1990-91).
His mother was a well-known 1960s model.
As a child, he was a tremendous 'Superman' enthusiast.
He used to participate in English stage productions during his school days.
He was nicknamed pizza face throughout high school and college because he was so slim at the time.
The London Film Academy taught him the craft of filmmaking.
He was meant to make his debut with the film Main Hoon Na, but it was postponed due to Shah Rukh Khan's back injury.
He was once on the sets of the 2002 film 'Aap Mujhe Acche Lagne Lage,' starring Hrithik Roshan and Ameesha Patel. Someone from 'Pantaloon Rave Entertainment' noticed him there, and he made his debut with 'Chura Liyaa Hai Tumne' (2003), opposite Esha Deol.
Zayed Khan's Profile Summary
Social Media
Frequently Asked Questions