Uday Chopra Movie Birthdate Biography Net Worth Controversies Actor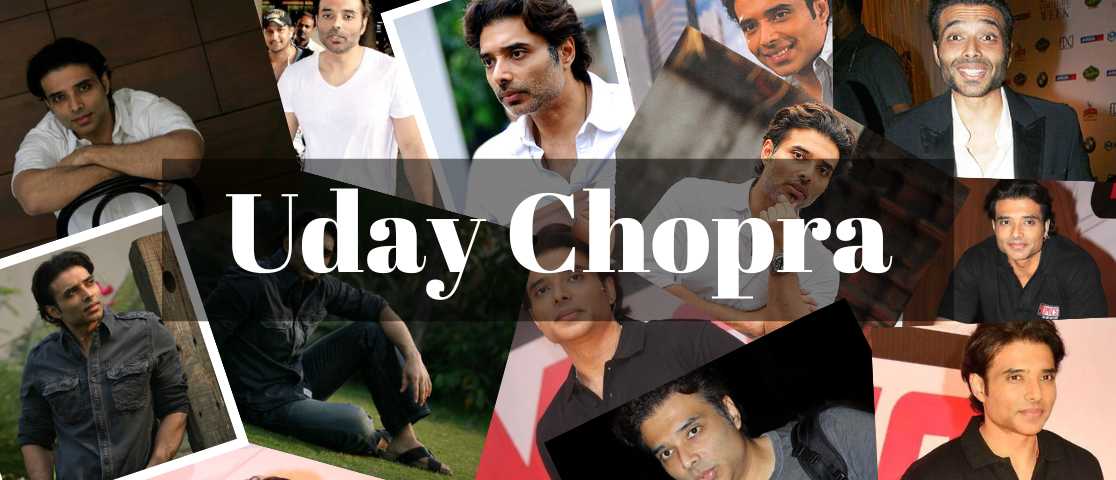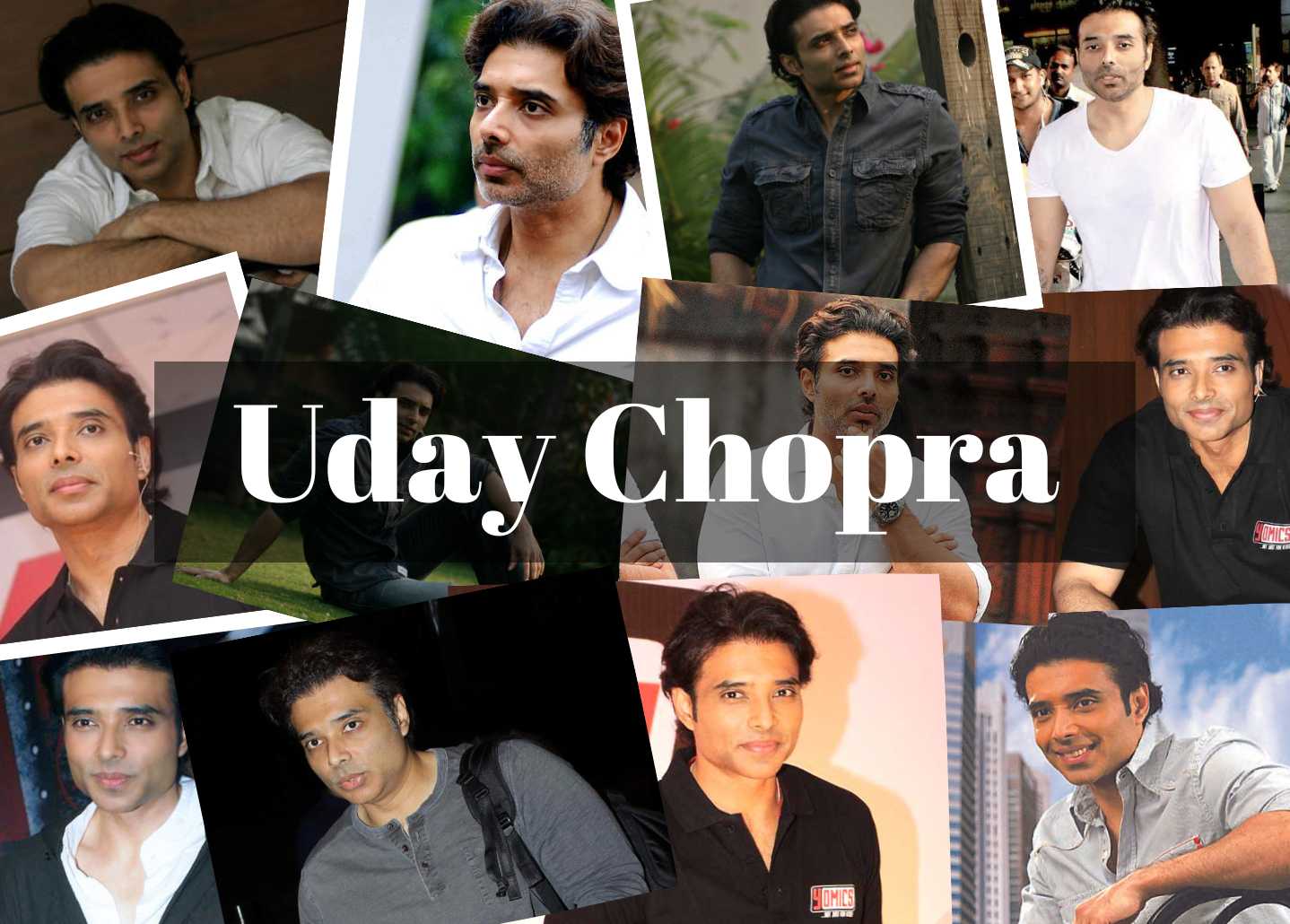 Biography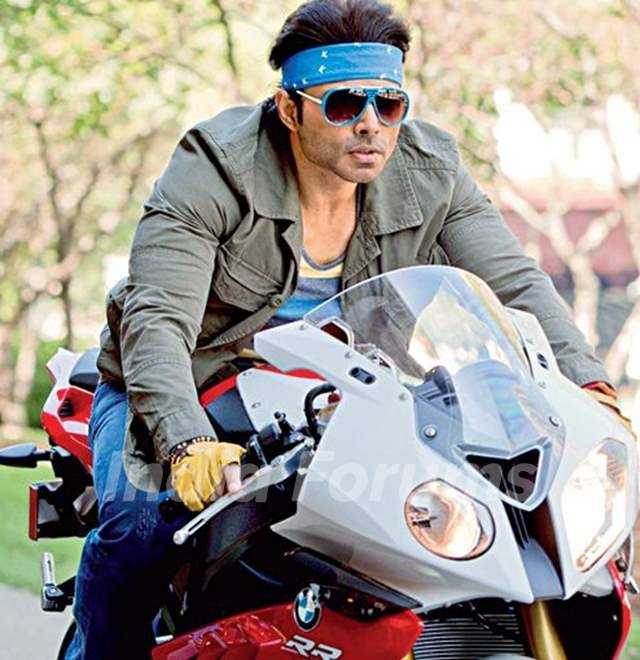 Uday Raj Chopra, is an Indian actor, producer, screenwriter, and assistant director in Bollywood. On several Yash Raj Films productions, including those of his father and brother, Chopra served as assistant director. Along with his mother Pamela Chopra and his brother Aditya, Chopra is the CEO of YRF Entertainment and the manager of Yash Raj Films.

In the renowned 2000 musical romantic drama Mohabbatein, Chopra made his acting debut. He later appeared in several other well-known movies, including Mere Yaar Ki Shaadi Hai (2002), Dhoom (2004), Dhoom 2 (2006), and Dhoom 3. (2013). Chopra established his own business, Comics, in July 2012 to produce comics based on Yash Raj Films.

For producing Grace of Monaco, Chopra was nominated for an Emmy Award for Outstanding Television Movie at the 67th Primetime Emmy Awards. Also winning the Ghanta Awards is Uday Chopra.
Age
Uday Chopra's birthdate is on January 5, 1973. Uday Chopra was 49 years old as of 2023. Uday Chopra's zodiac sign is Capricorn. Uday Chopra's hobby is traveling.

Family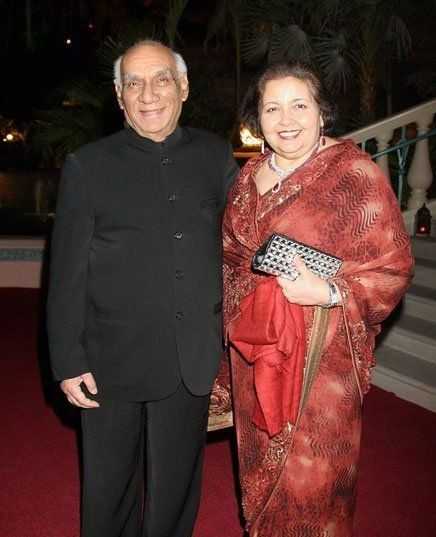 Uday Chopra has the power to win over millions of hearts. He hails from an acting and directing family. He is the brother of Aditya Chopra and the son of the late director Yash Chopra. Karan Johar is his cousin, while Rani Mukherji is his sister-in-law. His cousin is Vidhu Vinod Chopra.

They are all connected to the Bollywood film business and have all gained notoriety via their efforts and contributions to the industry. As the CEO and manager of his father's production company, YRF Entertainment, Uday Chopra has been in charge. The company is owned by his brother Aditya and their mother, Pamela Chopra.
Education
Uday completed his studies at the Bombay Scottish School, Mumbai, and graduated from the University of California, Los Angeles, Sydenham College, Mumbai.
Relationships
Tanisha Mukherjee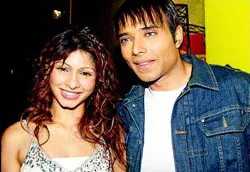 Even though Neal & Nikki was a failure, Uday and Tanisha fell in love while filming the movie, and their relationship developed as a result. The two had reportedly been seeing each other for a long time and, according to some sources, were even thinking about getting married.

However, it appears that the two have now broken up and their relationship has soured. According to an insider, Unfortunately, they've split up as they were going to be engaged shortly. However, their split happened recently. Tanisha's desire to focus and advance her waning film career appears to be the cause of the breakup.

Tanisha just signed on to several films and has been very busy filming them. Uday, whose film career isn't exactly taking off, is frustrated that Tanisha can't spend time with him and has instead decided to focus solely on her career.

In response to a question regarding her private life, Tanisha was evasive and stated, My relationship is a personal thing that I don't want to discuss at this point. She is, however, more than willing to discuss her career, saying, Work has hit me hard, and now I'm going all out doing wonderful films.
Nargis Fakhri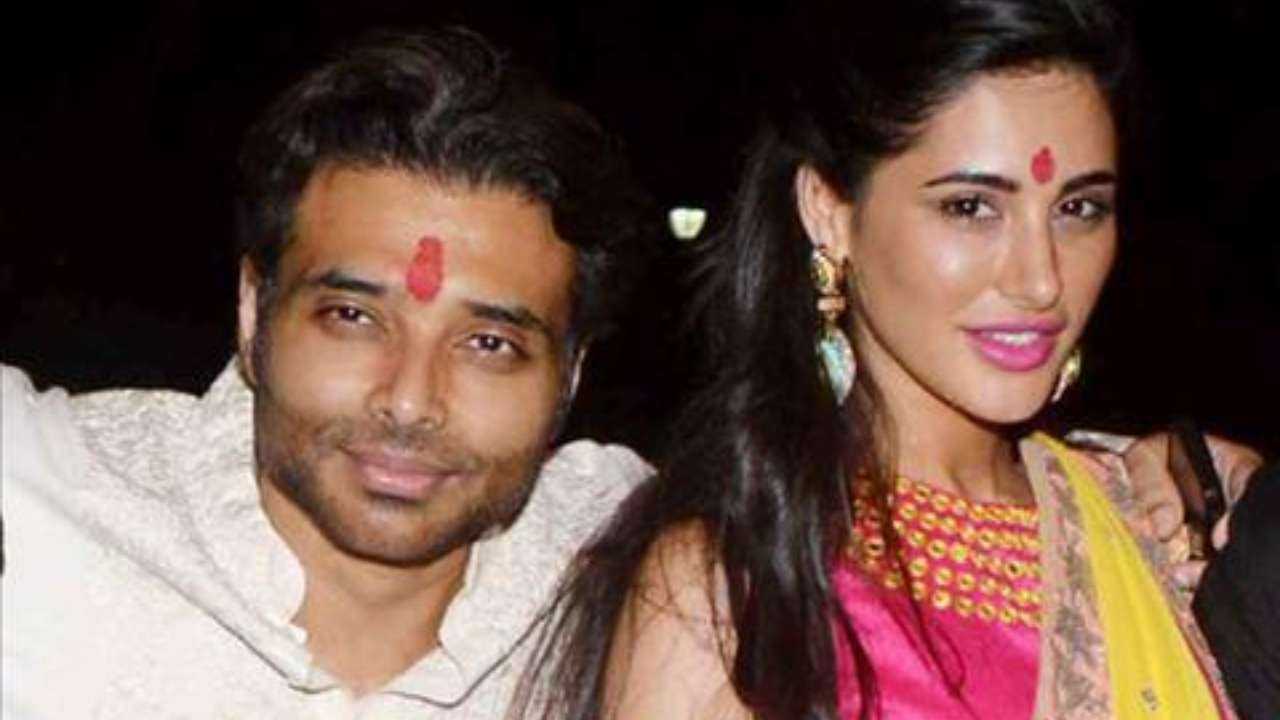 Uday Chopra, who turned a year older today, has frequently been mentioned in the media due to his former relationship with Nargis Fakhri. In honor of the actor's birthday today, we went back in time and found the actress's interview from the previous year, in which she talked openly about her connection with the actor.

According to Nargis, who spoke candidly with ETimes, Uday and I dated for five years, and he was the most handsome person I encountered in India. I regret not having revealed our connection to the media since I was advised to keep it private by several individuals.

Instead, I should have shouted from the mountaintops how lucky I was to be with such a lovely soul. People won't know the truth since social media and the internet are phonies. The majority of the time, we idolize certain individuals that are awful on the inside.

Career
Yeh Dillagi (1994)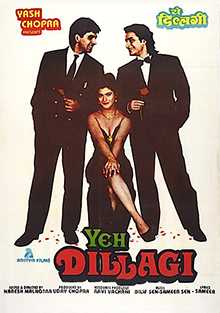 Yash Chopra's production firm, Yash Raj Films, produced the Naresh Malhotra-directed, Hindi-language romantic comedy drama. The tale centers on two brothers (Akshay Kumar and Saif Ali Khan), who fall in love with Sapna (Kajol), the successful model and daughter of their family's driver, in this adaptation of the 1954 American film Sabrina.

Yeh Dillagi, which was released on May 6, 1994, was a commercial triumph, earning 10.8 crores against its 1.6 crores of allocated funding. When it was first released, the film garnered favorable reviews from critics, with particular attention being paid to Kajol's performance, which proved to be a breakthrough for her.

Yeh Dillagi had four nominations for Best Actor (Kumar), Best Actress (Kajol), Best Music Director (Dilip Sen, Sameer Sen), and Best Male Playback Singer (Abhijeet for the song Ole Ole). Later, Priya O Priya, a Telugu remake of the movie, was released.
Mohabbatein (2000)
It is a 2000 Hindi-language romantic drama movie that Aditya Chopra wrote, directed, and Yash Chopra of Yash Raj Films produced. Amitabh Bachchan, Shah Rukh Khan, and Aishwarya Rai are among the actors who appear in the movie, along with newcomers Uday Chopra, Shamita Shetty, Jugal Hansraj, Kim Sharma, Jimmy Shergill, and Preeti Jhangiani.

It tells the tale of Narayan, the stern principal of Gurukul College, whose daughter Megha commits suicide as a result of his opposition to her relationship with Raj, the college's music instructor. The plot centers on Raj helping three Gurukul students rebel against Narayan's hatred of romantic love.

Manmohan Singh oversaw the principal photography of Mohabbatein, which was shot in the United Kingdom and had a production budget of more than 100 million (US$1.3 million), between October 1999 and late 2000. The outfits were created by Karan Johar, while the sets were constructed by Sharmishta Roy. Anand Bakshi wrote the words, while the music was created by the Jatin-Lalit combo.

When Mohabbatein was released on October 27, 2000, it was widely praised by critics, with Bachchan and Khan's performances receiving the most attention. The movie was deemed a commercial success and went on to earn a total of 900.1 million (US$11 million), making it the second-highest-grossing Indian movie of the year.

The 46th Filmfare Awards took up four medals, including Best Supporting Actor and Best Actor – Critics (Khan) (Bachchan). Additionally, it won four International Indian Film Academy Awards, three Bollywood Movie Awards, one Screen Award, and two Zee Cine Awards.
Mere Yaar Ki Shaadi Hai (2002)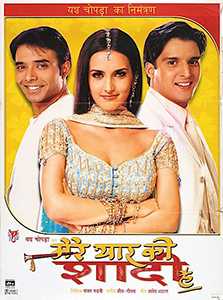 It's My Friend's Wedding is a 2002 Hindi-language romantic comedy film that was produced by Yash Chopra and Aditya Chopra under the brand of Yash Raj Films and directed by Sanjay Gadhvi. Uday Chopra, Tulip Joshi (making her acting debut), Jimmy Sheirgill, and Bipasha Basu all starred in the movie.

The movie was rumored to have drawn inspiration from My Best Friend's Wedding (1997). However, the filmmaker Gadhvi asserts that less than 1% of his film's inspiration came from My Best Friend's Wedding and that he instead mostly drew from earlier Hindi movies. The movie was deemed a success after doing well at the box office.
Supari (2003)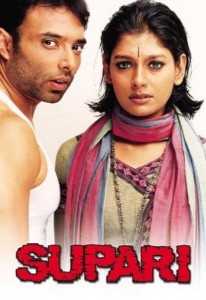 The 2003 Indian action movie Supari, which is known as Your Time Starts Now in the UK, was produced and directed by Padam Kumar. Uday Chopra, Rahul Dev, Nandita Das, Purab Kohli, Nauheed Cyrusi, and Irrfan Khan appear in the movie.

The plot centers on four buddies who turn into contract murderers after losing a wager to an underworld boss in the Mumbai underworld. It was the first Hindi-language movie to be made available online via Kazaa, having debuted in theatres on June 20, 2003. Despite the film's lack of box office success, the performances received high appreciation.
Dhoom (2004)
It is a 2004 Hindi-language action thriller film with Sanjay Gadhvi directing and Vijay Krishna Acharya penning the screenplay, both of which were based on an idea by producer Aditya Chopra. Abhishek Bachchan, John Abraham, Uday Chopra, Esha Deol, and Rimi Sen are the movie's stars. It is the opening chapter of the Dhoom series. Nirav Shah handled the film's cinematography, Pritam wrote the original soundtrack, and Salim-Sulaiman created the background music.

The plot centers on a cat-and-mouse game between a motorcycle gang that robs people around Mumbai and a Mumbai police officer who joins a motorcycle dealer to end their crimes. The film was one of the top-earning Hindi films of the year in India, grossing close to 290 million rupees ($3.6 million).

While complimenting the cast, action sequences, and soundtrack, critics criticized the narrative and contrasted it with other Hollywood action-thriller heist franchises like Fast and Furious, Death Race, and Ocean. Following its first release, the film eventually gained cult status.
Neal N Niki (2005)
A guest cameo by Abhishek Bachchan appears in the 2005 Indian romantic comedy Neal 'n' Nikki, which stars Uday Chopra, Tanisha Mukherjee, Richa Pallod, and Gaurav Gera. Yash Chopra served as the film's producer, and Arjun Sablok, a Canadian, served as the director. Nice Is Out... Naughty Is In was the tagline used to promote the movie. The movie received bad reviews and poor box office returns.

Salim-Sulaiman was the composer of the music. Five songs and one remix were included. Anvita Dutt Guptan, Irshad Kamil, and Asif Ali Beg wrote the song's lyrics. With the release of the film, Yash Raj Films officially entered the music industry under the provisional name Yash Raj Music.

As suggested by the title, the story revolves around two Canadians of Punjabi origin who were born and raised in British Columbia, Gurneal Neal Ahluwalia (Uday Chopra) and Nikita Nikki Bakshi (Tanisha Mukherjee). However, Neal and Nikki differ greatly from one another.
Dhoom 2 (2006)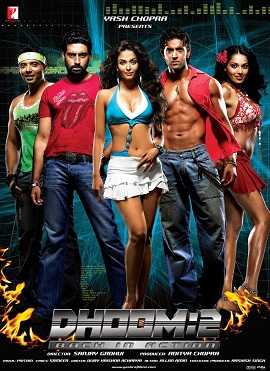 Sanjay Gadhvi is the director of this action thriller movie in the Hindi language, which Aditya Chopra and Yash Chopra also co-produced for an estimated 350 million rupees. Hrithik Roshan, Abhishek Bachchan, Aishwarya Rai, Bipasha Basu, and Uday Chopra appear in the movie.

The majority of Dhoom 2 was filmed in India, Durban, and Rio de Janeiro, making it the first significant Hindi film to be filmed in that country. It is the follow-up to the 2004 movie Dhoom and the second in the Dhoom series.

Jai Dixit and Ali Khan, the buddy cops, are once again played by Abhishek Bachchan and Uday Chopra. Yash Raj Films, the seller. Coca-Cola and Pepe Jeans were promoted in the movie. It had its world premiere on November 24th, 2006, in India, where it had the largest theatrical run in that country's film history with over 1800 prints.
Pyaar Impossible (2010)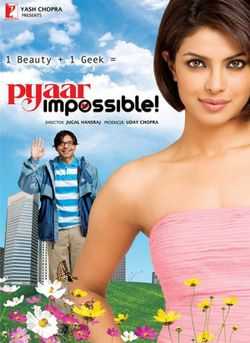 It is an Indian romantic comedy movie from 2010 that was distributed by Yash Raj Films. It was directed by Jugal Hansraj. With Advika Yadav, Anupam Kher, and Dino Morea serving as supporting cast members, it stars Uday Chopra and Priyanka Chopra in the key roles.


The film represents Priyanka Chopra's first collaboration with Yash Raj Films, Advika Yadav's debut as a young performer, and Uday Chopra's second-to-last outing on the big screen.

The music for the movie, which was released on December 14th, was written by Salim-Sulaiman with lyrics by Anvita Dutt Guptan. Vijay Dayal recorded and mixed the songs, and Abhijit Vaghani remixed two. Ahmed Khan was chosen as the choreographer for each number.
Dhoom 3 (2013)
Action thriller movie in the Hindi language that was produced by Aditya Chopra and co-written by Vijay Krishna Acharya. In it, Tabrett Bethell, Jackie Shroff, Uday Chopra, Katrina Kaif, Aamir Khan, and Abhishek Bachchan star. The Dhoom series' final chapter and the follow-up to Dhoom (2004) and Dhoom 2 (2006).

The protagonists, Jai and Ali, are played by Abhishek Bachchan and Uday Chopra once more in the movie. Aamir Khan plays the antagonist. In supporting roles, Tabrett Bethell and Andrew Bicknell are also present. The first Indian movie to be released in the IMAX motion picture film format with Dolby Atmos surrounds sound was Dhoom 3 on December 20, 2013.

The movie became the highest-grossing Indian film of all time after making 400 crores (US$68.26 million) in just ten days of release. It was also the first Indian movie to reach 500 crores (US$85.33 million). The movie was shown in the Celebrating Dance in Indian Cinema section of the 2014 International Film Festival of India. Reviews were mostly favorable, praising Khan's performance as well as the film's cinematography, music, action scenes, narrative, and visual effects.
Career Timeline
Controversy
Uday Chopra says marijuana should be legal, but the Mumbai Police have a message for him. When Bollywood actor Uday Chopra argued for the legalization of marijuana on Saturday, Mumbai police reminded him that the drug is illegal in India.

On Friday, Chopra tweeted that cannabis, sometimes referred to as marijuana, should be legalized because it is part of Indian culture and has medical advantages. I think marijuana should be legal in India. It's a part of our culture, to start. Second, I believe that if legalized and taxed, it might be a significant source of income. not to mention that it will eliminate the criminal component that goes along with it.

Additionally, and most significantly, it has several health advantages! The actor made the statement via his Twitter account, @udaychopra. The tweet prompted a response from the local police, in addition to the typical trolling that famous people encounter on social media.

According to the Narcotic Drug and Psychotropic Substances Act of 1985, marijuana usage, possession, and transit currently, invite draconian penalties. Spread the word, stated @MumbaiPolice. Sir, as a citizen of India, you are privileged to share your position on a public platform. By Saturday afternoon, Chopra's post had received over 300 retweets, 1,000 likes, and several comments, many of which disputed his viewpoint or made fun of it using memes.

One tweet read People here can't use WhatsApp properly, and you are talking about marijuana. However, the actor remained steadfast. The advantages are too many to list. I'm confident that a quick Google search will inform you. In any case, it's preferable to have someone like me teach you.
Net Worth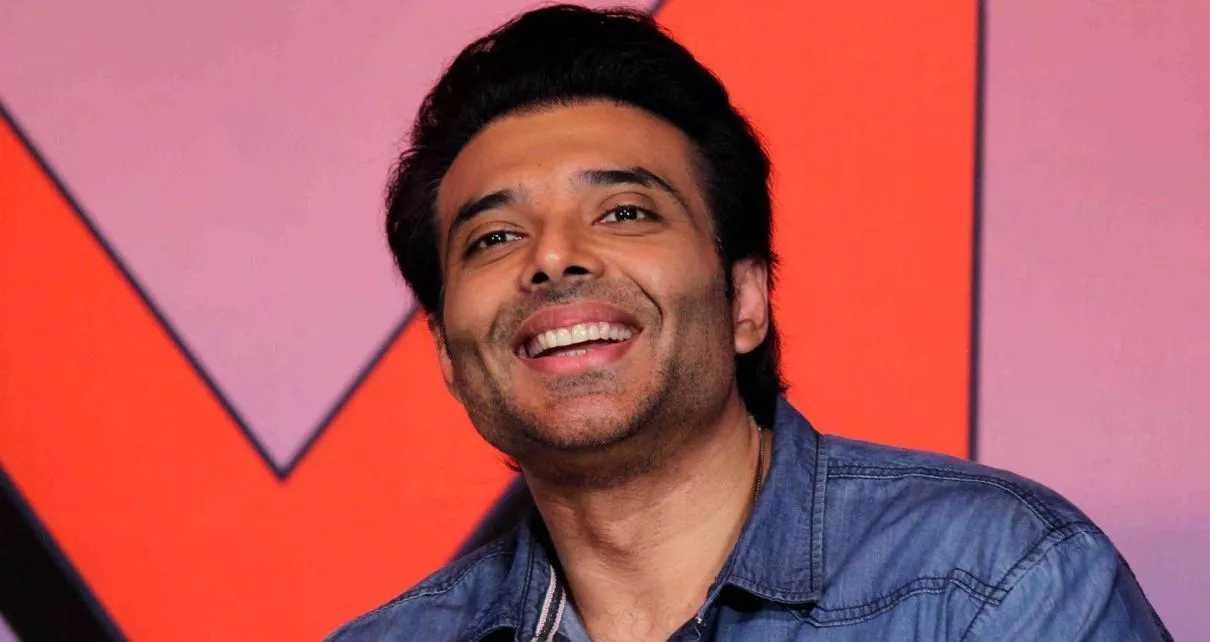 Uday Chopra is among the best-known actors and personalities in Bollywood. He also hails from a family that is well respected in this line of work. His brother, Aditya Chopra, chose to carry on their father's tradition by working at Yash Raj Films.

Their father, Yash Chopra, was and remains one of the greatest movie filmmakers of all time. But today, we're focusing on Uday Chopra, a popular and extraordinarily skilled actor. Uday Chopra is an extremely accomplished individual who possesses a wide range of skills.

His earnings from his profession as an actor, screenwriter, and producer all contributed to his wealth. Additionally, he has a business called Yomics that specializes in producing comic book adaptations of his father's well-known films. When all is said and done, it is obvious that Uday is a wealthy guy, with a net worth of more than $5 million.
Awards
Primetime Emmy Awards in 2015 Outstanding Television Movie Grace of Monaco Nominee
Awards of the International Indian Film Academy in 2007 Best Comic Actor Dhoom:2 Nominee
Awards of the International Indian Film Academy in 2005 Best Comic Actor Dhoom Nominee
Awards of the International Indian Film Academy in 2001 Best Male Debut Mohabbatein Winner
Bollywood Awards in 2007 Best Comic Actor Dhoom:2 Nominee
Bollywood Awards in 2005 Best Comic Actor Dhoom Nominee
Bollywood Awards in 2001 Best Debutant-Male Mohabbatein Nominee
The Ghanta Awards in 2011 Worst Actor Pyaar Impossible! Winner
The Ghanta Awards in 2011 Worst On-Screen Couple Pyaar Impossible! Winner
Unknown Facts
Uday is not only an actor but also the co-owner and CEO of Yash Raj films Entertainment and Manager of Yash Raj films along with his mother.
Uday owns a mother company like Yomics, which makes comics about Yash Raj films.
The leather jacket that Shah Rukh Khan wore in Dilwale Dulhania Le Jayenge was found by him in a store in California worth $400.
Hrithik Roshan has been his best friend since his school days.
Profile Summary
How to book a personalised celebrity video wish from a celebrity similar to Uday Chopra?
Knowing about Uday Chopra is so much fun. How about getting a message from a celebrity similar to Uday Chopra? Tring makes it possible!

Now you can get a personalised celebrity video message from over 12000+ celebrities!

What's better than your favourite celebrity making a video for your loved ones? This is your chance to get a personalised celebrity message from celebs like Daisy Shah, Shankar Mahadevan, Shaan, Salim Merchant, Shraddha Arya and many more!

All the best experiences, moments and special wishes in one FREE Celebrity Video!

It takes just 4 steps to share the best anniversary wishes with your wife. Surprise your loved ones now!


Click here to fill out the form above.
Fill in the required details
Click on "Claim Your Rewards"
Select your favourite celebrity.
Your Personalised Celebrity Shoutout Video/Message will be delivered to your mail/Whatsapp, which takes care of your pocket as well!
Ready to make memories?
Book your wish now!
Social Media
Frequently Asked Questions