Shreyas Talpade | Biography, Career, Age, Net worth, Movies

Hitesh Mandot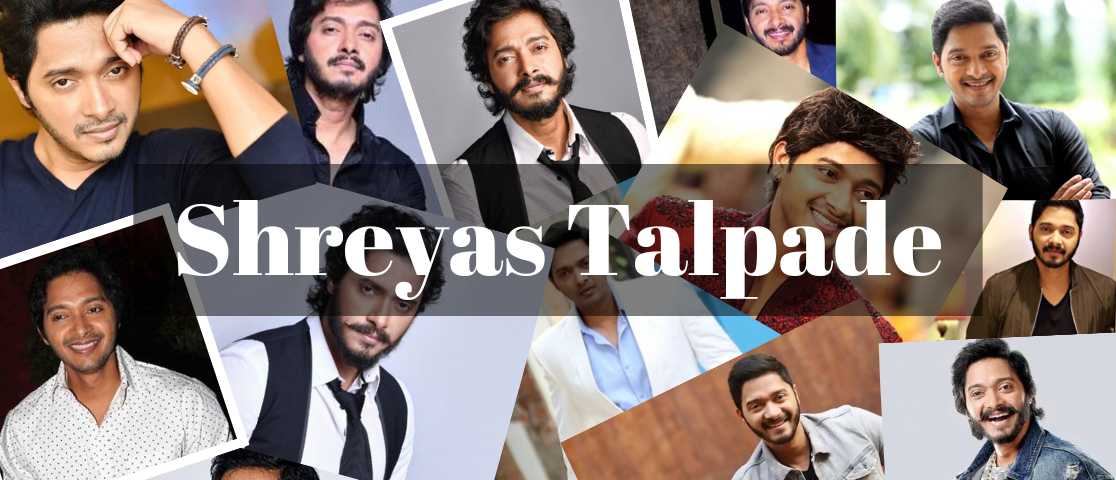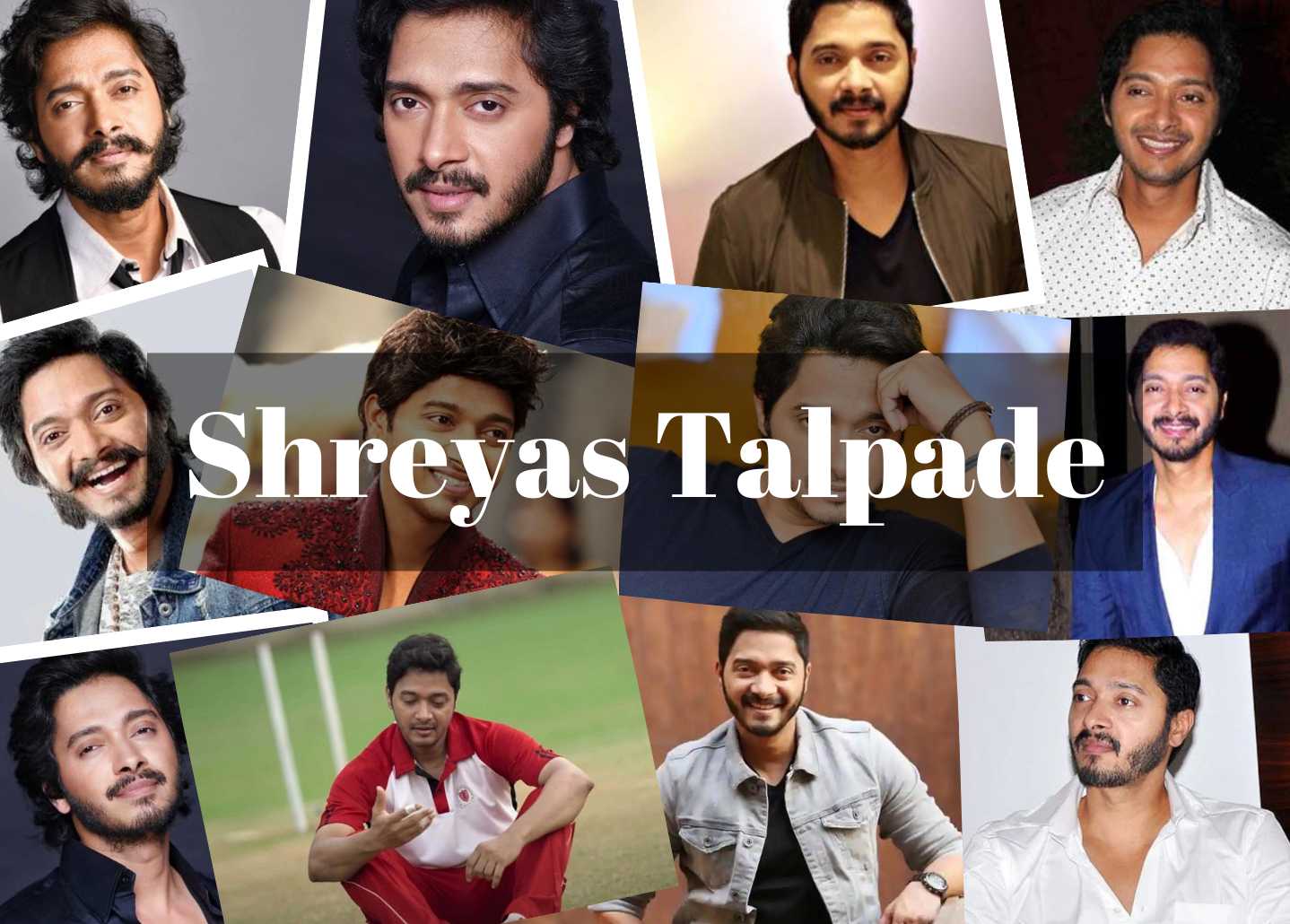 Shreyas Talpade is an Indian actor, producer, and Film Director. Recently Shreyas Talpade dubbed the voice of Allu Arjun for the movie Pushpa.
Shreyas Talpade's Biography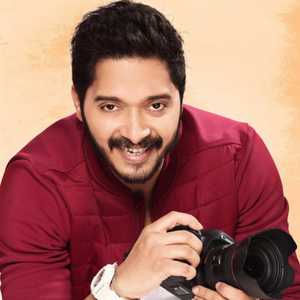 Shreyas Talpade is an Indian actor, producer, and Film Director. Shreyas Talpade's birth date is 27 January 1976. Shreyas Talpade's birth year is 1976. Shreyas Talpade's age is 46 years as of 2022. Shreyas Talpade's birthplace is Mumbai. Shreyas Talpade's zodiac sign is Aquarius. Shreyas Talpade's father is Anil Tapalde. Shreyas Talpade's height is 5 feet 7 inches. Shreyas Talpade's wife is Deepti Talpade. Shreyas Talpade's daughter is Aadya Talpade.

Shreyas Talpade, an Indian actor, director, and producer who works in both Hindi and Marathi films, was born on January 27, 1976. He has acted in a number of critically acclaimed and financially lucrative movies. He is most known for playing Shah Rukh Khan's friend Pappu Master in Farah Khan's epic reincarnation melodrama Om Shanti Om (2007). In the comedy Golmaal Returns (2008), Golmaal 3 (2010), Housefull 2 (2012), and Golmaal Again, he had an appearance.

The Hindi dub of Pushpa: The Rise featured Shreyas Talapde's voice for Allu Arjun.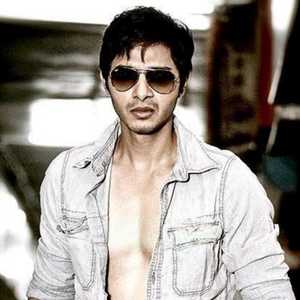 At the beginning of his acting career, Shreyas Talpade performed stage acts all throughout Maharashtra and appeared in Marathi soap operas. He also appeared in the 1998 Zee TV soap opera Woh, in which he played the lead role. Additionally, he performed in short films for the Adhikari Brothers company. Shreyas Talpade's portrayal of the character Tejas in the top-rated Marathi television series Damini was well-liked by Marathi viewers.

Fame came after he made his Bollywood debut in Vipul K. Rawal's Iqbal, directed by Nagesh Kukunoor, in which he played a deaf and dumb boy who wanted to play cricket. Both critics and viewers praised the movie and his performance.

He co-starred with Shah Rukh Khan in the smash hit Om Shanti Om in 2007 and appeared in the comedy Apna Sapna Money Money in 2006. He portrayed the part of Pappu Master in Om Shanti Om.

Poshter Boyz is a Marathi movie that Shreyas produced under his own production company, Affluence Movies. Subhash Ghai, a seasoned actor in Bollywood, launched the film before its August 1st release. Lesle Lewis composed the music for the movie, which was directed by Sameer Patil. Poster Boys, a Hindi remake of Poshter Boyz, was released on September 8, 2017, and Shreyas made his directorial debut with it. The movie also stars Sunny Deol, Bobby Deol, and Shreyas.

Claim Your FREE Celebrity Shoutout
✕
Claim Now!
Shreyas Talpade's Family and Education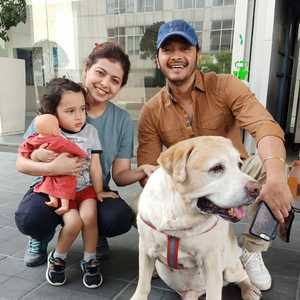 Shreyas Talpade's birthplace is Mumbai. Shreyas Talpade's zodiac sign is Aquarius. Shreyas Talpade's father is Anil Tapalde. Shreyas Talpade's height is 5 feet 7 inches. Shreyas Talpade's wife is Deepti Talpade. Shreyas Talpade's daughter is Aadya Talpade.

On January 27, 1976, Shreyas Talpade was born in Mumbai, Maharashtra. Meena T. and Jayshree T., two actresses, have a sibling who is his father (full name Jayshri Talpade). Shreyas attended Mithibai College in Vile Parle after graduating from Shree Ram Welfare Society High School in Andheri West. He is wed to psychiatrist Deepti Talpade.

Talk To Similar Celebrities
Shreyas Talpade's Affair and Relationship with wife Deepti
Shreyas Talpade once revealed the details of how he (the prominent star of Marathi TV series) met Deepti (a commoner) and fell in love with her: I had received an invitation to an event at her institution. It was my first time being a celebrity, and in 2000, my Marathi show gained a lot of traction. Also adored was my character. One of those college gatherings when famous people appear for 15 to 20 minutes. Naturally, I was ecstatic. It was there that I first met her, and as they say, dil mein ghanti baj gayi! She was the first person I had ever dated, and fortunately, we ended up getting married.

Once, Shreyas said: In my case, the adage There's a woman behind every successful man is accurate. She is my life's pillar of strength, and I can say that with pride. She never gets in the way of my work and is there for me no matter what. Even when I wasn't into movies and had only started acting on stage and on television, she was there. There was a time when I was utterly hopeless, but Deepti helped me, and that's what mattered most.

He speaks the sweetest things about his wife, Deepti, and attributes all of his success to her, so you can tell how much he loves her. In one of these instances, Shreyas had said: She helps me feel secure, confident, and stable. My wife is my good fortune. Just after we got married, Iqbal was offered to me. She supported me when I needed her the most, and she lifts me up when I'm feeling down. She interacts with this patient for months when my movies are a failure because she is a psychiatrist.

In a more lighthearted vein, Talpade once said: I want to do a movie with Katrina Kaif because I'm in love with her so much. Although my wife, who genuinely adores Kareena Kapoor, would rather that I show more interest in her. But I'm worried that Saif Ali Khan may assault me. Working with Kareena was a pleasure in my experience. But Katrina remains my favorite. She's young, adorable, and keeps improving with each movie.

Shreyas Talpade's Movies and Career
Shreyas Talpade First Movie Iqbal (2005)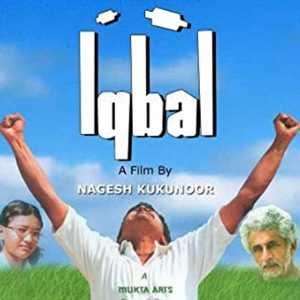 The young man aspires to play cricket for India despite having speech and hearing issues. Although his sister decides to hire a retired cricket hero as his coach, his father feels it's a poor idea.

Nagesh Kukunoor wrote the screenplay and directed the coming-of-age sports drama movie Iqbal in 2005. The movie follows a cricket-obsessed deaf and mute youngster from a remote Indian town as he strives to overcome obstacles to become a cricketer and realize his dream of playing for the Indian national cricket team. It is produced by Subhash Ghai under the banner of Mukta Searchlight Films.The movie won the Best Film on Other Social Issues National Film Award.

The film was retrospectively shown on August 18, 2016, in honor of the 70th anniversary of Indian Independence Day, at the Independence Day Film Festival, which was organized by the Indian Directorate of Film Festivals and the Ministry of Defense.

Om Shanti Om (2007)
In the Hindi cinema industry of the 1970s, junior artist Om Prakash Makhija is in love with the actress Shantipriya. Om saves Shanti from a raging fire, and the two become friends. Until he learns that she is wed to film producer Mukesh Mehra and is carrying his child, his hopes appear to be coming true. Then, horrified, he sees Mukesh lure her into an abandoned studio before setting it on fire to protect his career and avoid a financial loss. Om makes fruitless attempts to save her before passing away. Om was reborn 30 years later as Rajesh Kapoor, the sole son of Bollywood actor, and is now also an actor.

When he runs into his former life's widowed mother, Bela, his memories begin to return. He meets Mukesh as well, and the two decide to produce the film Om Shanti Om. Om employs a Shantipriya lookalike in an attempt to coerce Mukesh into making a confession, but things go wrong and Om once more finds his life in peril.

Shah Rukh Khan plays Om Makhija, a struggling young film artist in 1977 who falls in love with secretly married film actress Shanti Kashyap, played by debutante Deepika Padukone. The story spans three decades. A number of Bollywood stars make cameo appearances in various scenes and songs, including Shreyas Talpade, Kirron Kher, and Nitesh Pandey.

Welcome to Sajjanpur (2008)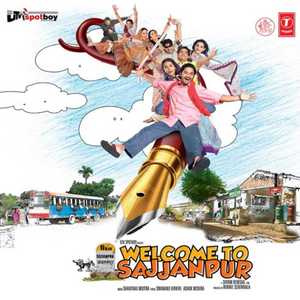 Mahadev, a graduate without a job, is compelled to rely on sending letters to his ignorant villagers to support himself. He aspires to write novels but quickly learns that his menial profession has the power to affect many people's lives.

Shreyas Talpade and Amrita Rao play the main characters in Shyam Benegal's 2008 Indian Hindi comedy Welcome to Sajjanpur. Shyam Benegal, a renowned filmmaker of Parallel cinema, makes a comedic picture as his follow-up to Charandas Chor (1975).

This movie was one of Benegal's mainstream Bollywood productions, despite having directed several films in the parallel cinema genre. It was a remake of Palkon Ki Chhaon Mein from 1977. Both the critical and financial success of the movie.

Housefull 2 (2012)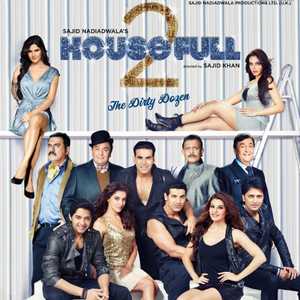 The son of a businessman named Jolly is the target of four fathers who have vowed fealty to each other. But when the actual Jolly shows up, the entire house is in disarray.


Sajid Khan wrote and directed the 2012 Indian Hindi action comedy movie Housefull 2, also known as Housefull 2. The movie, based on a story by Sajid Nadiadwala, was co-written by brothers Sajid and Farhad Samji under the name Sajid-Farhad.

It is the second part of the Housefull franchise, a stand-alone sequel to Housefull (2010), produced by Nadiadwala under Nadiadwala Grandson Entertainment, and released by Eros International. It is also an uncredited adaptation of the 1998 Malayalam film Mattupetti Machan.

Golmaal Again (2017)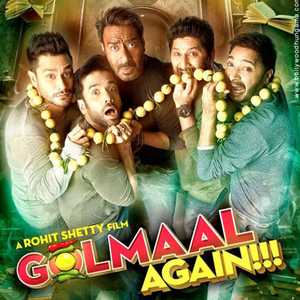 To attend the burial of their mentor, five orphan guys visit the orphanage where they were raised. But they run upon the ghost of Khushi, a companion from their youth, and they end up saving her.

The 2017 Hindi-language horror action comedy film Golmaal Again, also known as Hotchpotch Again, was written and directed by Rohit Shetty and was made by Rohit Shetty Pictures, Mangal Murti Films, and Reliance Entertainment.

It is the fourth entry in the Golmaal franchise and stars Tabu, Ajay Devgn, Parineeti Chopra, Arshad Warsi, Tusshar Kapoor, Shreyas Talpade, and Kunal Khemu on a 69 crore rupee production and marketing budget.


Poster Boys (2017)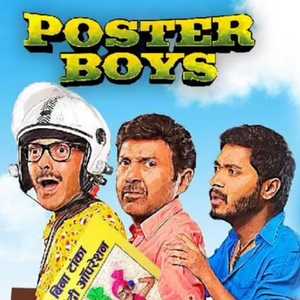 Following their appearance on a poster endorsing vasectomies, three men are subject to jeers from their families and neighbors. They quickly set out on a quest to establish their status as system victims.

Shreyas Talpade, making his directorial debut, wrote, co-produced, and directed the 2017 comedy movie Poster Boys in Hindi. Along with Sonali Kulkarni, Samiksha Bhatnagar, Tripti Dimri, Bobby Deol, Sunny Deol, and Shreyas Talpade, these actors are all featured in the movie.

The movie is an official remake of the Marathi movie Poshter Boyz, in which Talpade also starred and produced. It draws inspiration from a true story of three porters who discovered their images on a vasectomy ad. Produced by Sunny Sounds Pvt. Ltd., Affluence Movie Pvt. Ltd., and Sony Pictures Networks Productions,

Kaun Pravin Tambe? (2022)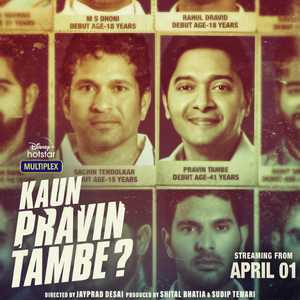 A cricket player from India who works diligently and persistently to play in the Ranji Trophy. He begins a new chapter of his life at the halfway point of his career, when it is generally thought that people's careers finish.

The Hindi-language biographical sports drama film Kaun Pravin Tambe?, titled Who Is Pravin Tambe?, was created and is directed by Jayprad Desai. On the life of Indian cricketer Pravin Tambe, it is based. Shreyas Talpade plays the lead in the movie, which debuted on Disney+ Hotstar on April 1, 2022.

Before Fox Star Studios changed its name to Star Studios on May 27, 2022, this was the last movie to be released under that name.

Shreyas Talpade's Upcoming Movies
SarCar Ki Seva Mei
Bollywood drama SarCar Ki Seva Mei is directed by Shreyas Talpade. The film is going to be based on real events.

Luv You Shankar
Rajiv S. Ruia is the director of the Bollywood animated film, Luv You Shankar. Tanishaa Mukerji and Shreyas Talpade both appear in Luv You Shankar as cast members.

Golmaal Five
The fifth film in the Golmaal series is titled Golmaal Five. Ajay Devgn will play the lead in the film, which will be directed by Rohit Shetty.

Shreyas Talpade's Career Timeline
Shreyas Talpade's Controversy
Shreyas Talpade Taunting Alia Bhatt
Alia Bhatt, an actress who has stirred up controversy with remarks like If you don't like me, don't watch me, was told by Shreyas Talpade to respect the viewership.

Shreyas Talpade responded, I would desire from Lord Ganesha to provide wisdom to Bollywood celebs expressing pompous statements regarding boycott Bollywood trend when asked what he would request from Lord Ganpati this year. I don't like the statements the Bollywood industry is making right now about the boycott calls.

If you don't like me, don't watch me, Alia Bhatt stated, and Shreyas said, It is extremely inappropriate to say that if you do not like me just don't watch my movies. By doing this, you will inevitably alienate the audience. Actors do exist.

Shreyas Talpade accused of Stealing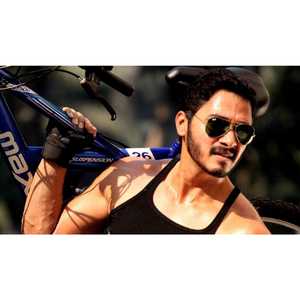 Shreyas Talpade and Suresh Sawant, according to producer Rahul Bhandare, are accused of stealing the set from the well-known drama Albatya Galbatya. The producer of Avdait Theater, Rahul Madhukar Bhandare, has been producing great hits for the theater industry for the past 15–16 years. His production Albatya Galbatya broke numerous world records. Along with the play itself, the show's stage design, which has emerged as its main draw, is also taking over audiences' and the theater world's thoughts.

During the lockdown, theaters were closed as a result of Corona's influence. Therefore, Praveen Bhosale's godown at Kolsa Bunder in Kala Chowki was used as the location for the set of my play, Albatya Galbatya. However, without any ulterior motives, Suresh Sawant took the set from the godown and used it for the one-act filming of Shreyas Talpade's OTT platform.

Despite the fact that theaters are prohibited across Maharashtra, Rahul Bhandare claims that a commercial shot was conducted at Swatantryaveer Savarkar Natyagriha utilizing the set of Albatya's play Galbatya in contravention of official regulations.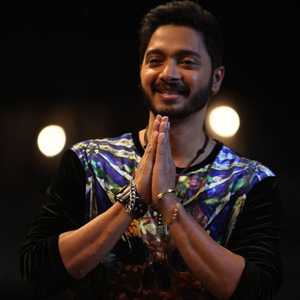 However, all of the play's props and sets are the intellectual property of Avdait Theater and cannot be used with producer Rahul Bhandare's approval. In order to avoid legal action being taken against Shreyas Talpade and Suresh Sawant for violating intellectual property rights, this film should not be broadcast anywhere. An application has been made to the Shivdi Police Station.

Actor Shreyas Talpade and Suresh Sawant will now be questioned by the police as a result of producer Rahul Bhandare's complaint against Shreyas being lodged at the Shivdi police station. Additionally, he asked that they be prosecuted for breaking the government's lockdown regulations.

Shreyas Talpade's Net worth
Shreyas Talpade has a $5 million net worth. It is well known that Shreyas Talpade represents a positive image in the Bollywood industry. He has a reputation for playing excellent characters in Marathi and Bollywood films. In Bollywood, Shreyas has a reputation for being an extremely successful actor and producer.

The most well-known Indian actor, Shreyas Talpade, has an estimated net worth of $5 million dollars, or 37 crore Indian rupees, according to a number of web resources (Wikipedia, Forbes, IMDB). Shreyas Talpade commands a high fee of INR 2-3 Crore per film, and he has also promoted a number of companies. Shreyas has been well-known and well-known throughout the years because to his outstanding performances in Bollywood and Marathi movies.

He is known as a passionate character in Hindi cinema mostly due to his intense interest, or should we say passion, for acting.

Except for his Audi Q9, Shreyas has never been a big fan of automobiles. Among all of the vehicles he owns, he adores his Audi. It is the best vehicle he has ever owned, purchased with money he earned after years of toil.

Residence: Shreyas Talpade resides in Oshiwara in Mumbai and owns a duplex measuring 4000 square feet. He currently resides on the sixth story of the Waldorf building. Additionally, he has an apartment on the 13th and 14th floors of the same structure.

Shreyas Talpade's Awards & Nominations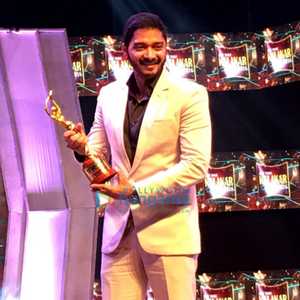 Filmfare Awards 2005 - Best Male Debut for Iqbal - Nominated
Zee Cine Awards 2006 - Best Actor - Critics for Iqbal - Won
Screen Awards 2007 - Best Comedian for Dor - Won
Filmfare Awards 2008 - Best Supporting Actor for Om Shanti Om - Nominated
Stardust Awards 2008 - Best Breakthrough Performance - Male for Om Shanti Om - Won
Zee Marathi Awards 2021 - Best Actor for Mazhi Tuzhi Reshimgath - Won
Zee Marathi Awards 2021 - Best Friend for Mazhi Tuzhi Reshimgath - Won
Shreyas Talpade's Interesting Facts and Trivia.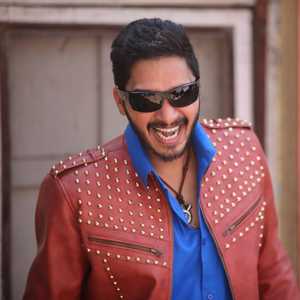 Not many people are aware, but Shreyas is married! Deepti Talpade, a psychiatrist by profession, is his wife.
In the 1990s, Shreyas Talpade starred as a television heartthrob.
One day after his wedding, Shreyas left for the filming of his debut.
His performance in his first movie, Iqbal, earned the group a National Award.
His dogs rely on him for food because they adore him so much.
There are unpredictable schedules and long hours required for an actor's employment. Shreyas is one of the select few actors who, although having a difficult career, began by sharing equal duty in parenting. His devotion to his daughter and wife simply warms our hearts.
Social Media
Frequently Asked Questions