Superstar Rajinikanth Movies Family Wife Net Worth Birthday Age

Anisha Saini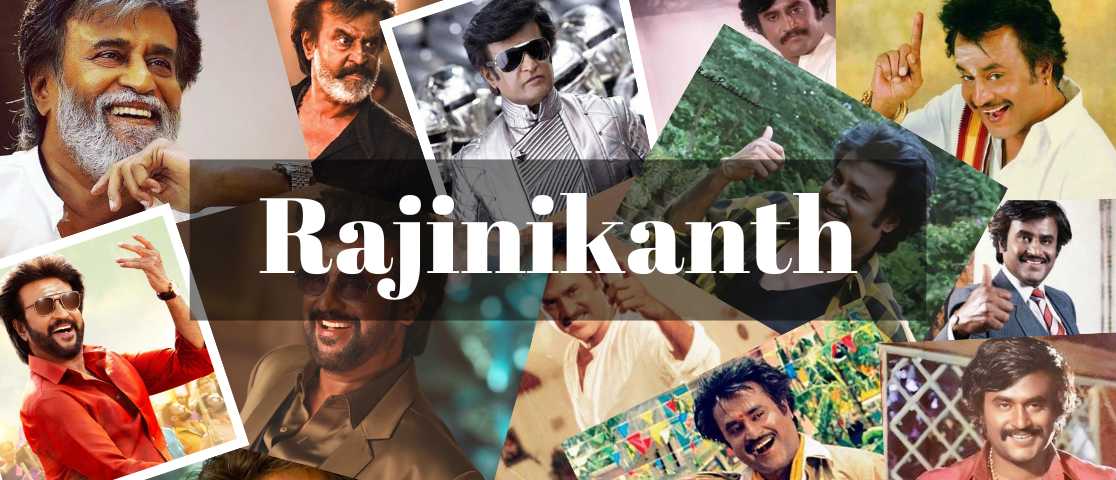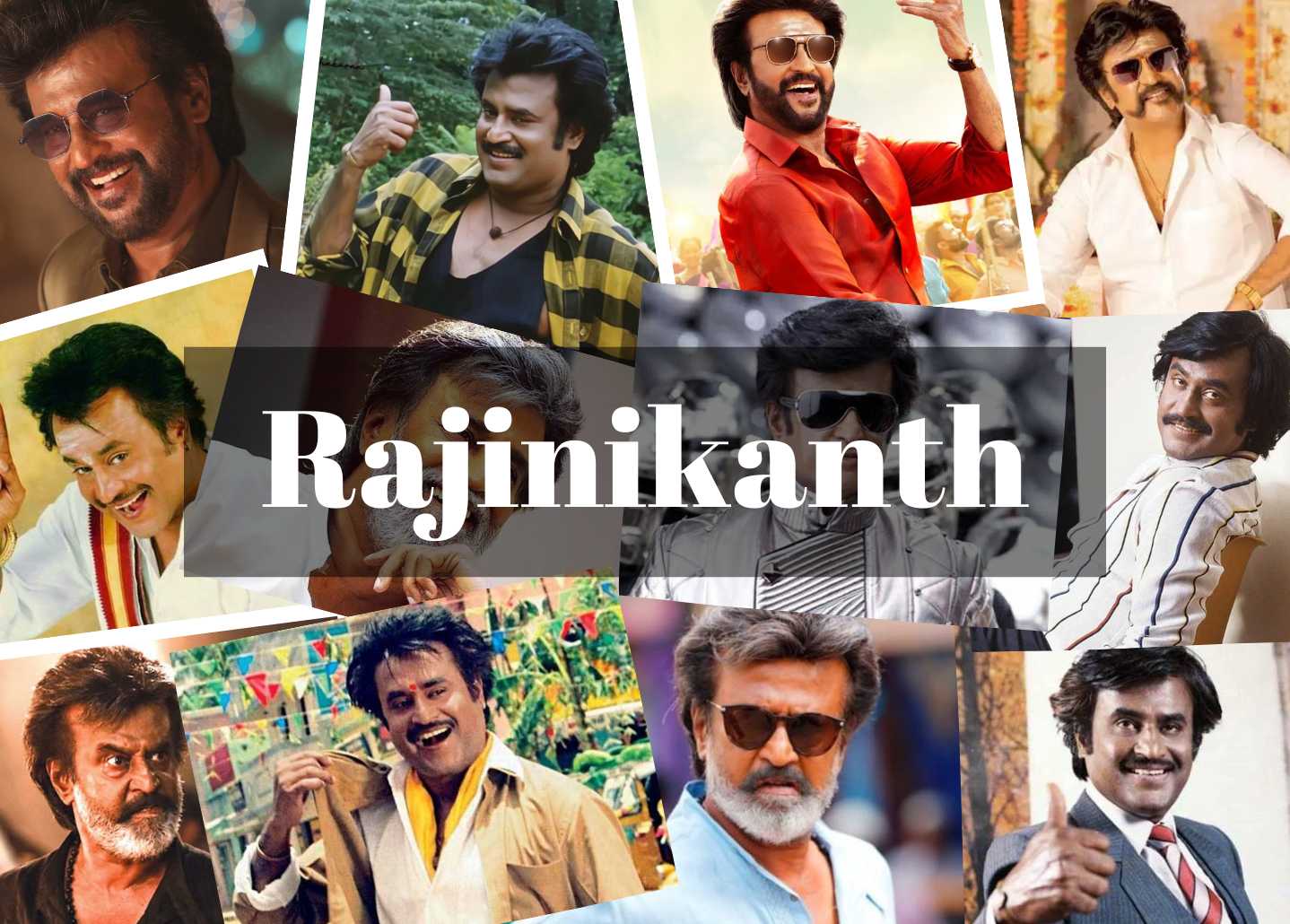 Rajinikanth's Age and Rajinikanth's Biography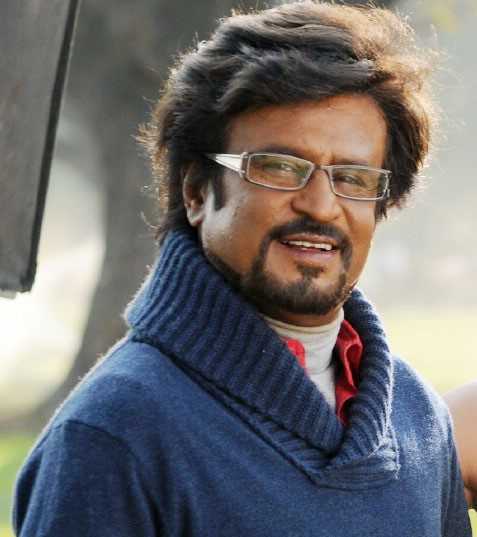 Rajinikanth, commonly known as Super Star, is an Indian actor, producer, and screenwriter who primarily works in Tamil films. Rajnikanth's birthdate is on December 12, 1950. He has received numerous honors, including a Filmfare Best Tamil Actor Award and four Tamil Nadu State Film Best Actor Awards. He was studious and naughty as a youngster and had a passion for cricket, football, and basketball.

During this time, his brother enrolled him at the Ramakrishna Math, a Hindu monastery founded by the Ramakrishna Mission. He was taught the Vedas, customs, and history in math, which finally gave him a feeling of spirituality. He started acting in plays at the age of nine in addition to receiving spiritual instruction.

After completing his studies, Rajinikanth worked as a coolie and in other professions before being hired as a bus operated by the Bangalore Transport Service (BTS). After being allowed to act in one of Topi Muniyappa's mythical plays in Kannada, he continued to participate in plays. After seeing an advertisement, he chose to enroll in an acting course at the newly established Madras Film Institute. Even though his family did not entirely accept his choice to enroll in the institute, his buddy and coworker Raj Bahadur encouraged him to do so and provided him with financial assistance throughout this time.




Rajinikanth's Family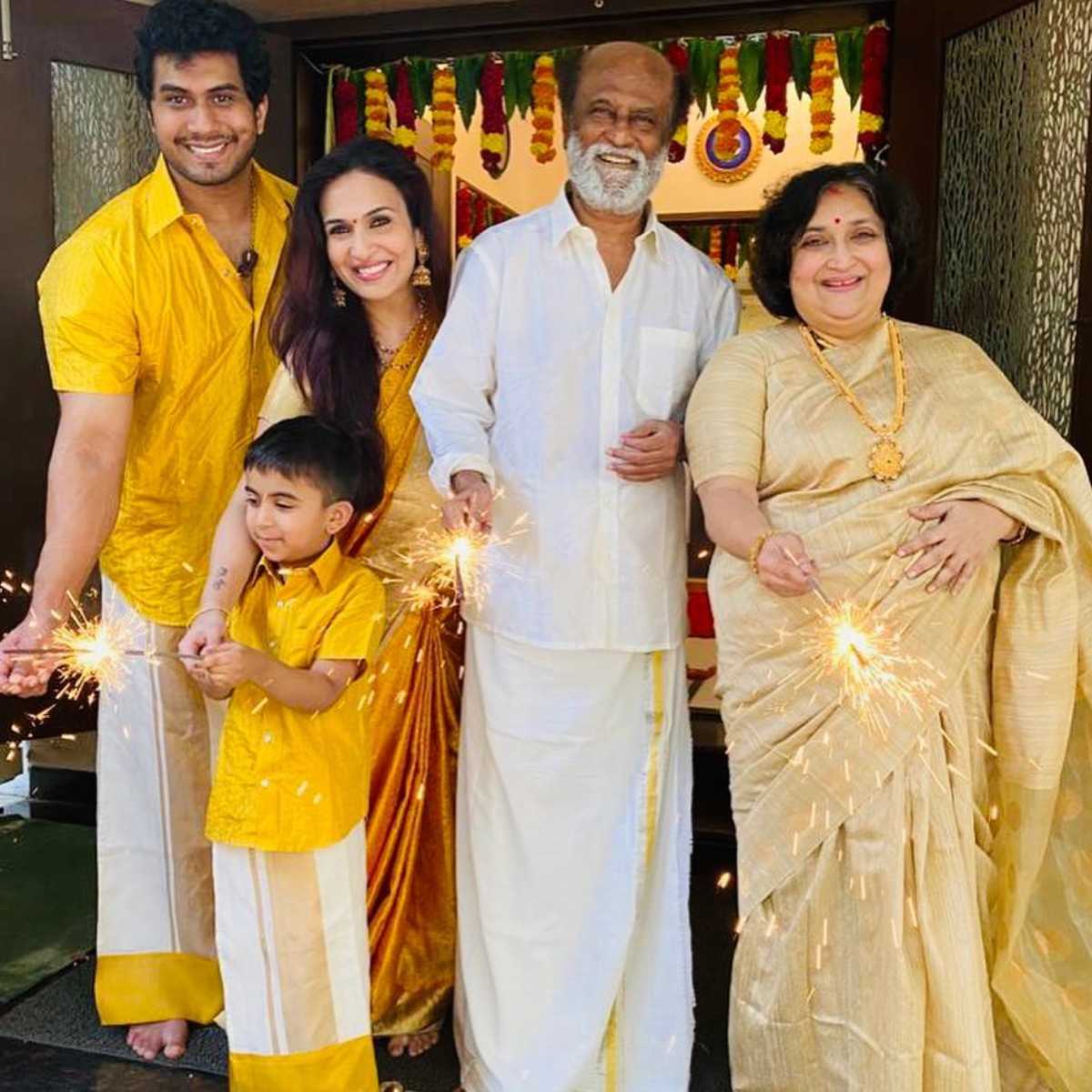 Rajnikanth's birthplace is Bangalore, in Mysore State. Rajnikanth's real name is Shivaji Rao Gaekwad (Present day Karnataka). He was raised speaking Marathi at home and Kannada outside and was given the name Shivaji after the Maratha Empire king. Rajnikanth's father, whose name is Ramoji Rao Gaekwad, was a police constable, while his mother Jijabai was a housewife.


From Mavadi Kadepathar, Pune, Maharashtra, came his ancestors. In a household with two older brothers (Satyanarayana Rao and Nageshwara Rao) and a sister, he is the youngest of four children (Aswath Balubhai). His father retired from employment in 1956, and the family relocated and constructed a home in the Bangalore neighborhood of Hanumantha Nagar. At the age of nine, his mother passed away.

Talk To Similar Celebrities
Rajinikanth's Education
Rajinikanth received his early education at the Gavi Puram Government Kannada Model Primary School in Bangalore. At the university, his interest in theater grew, and he once had the chance to play the part of Ekalavya's companion in the Hindu epic Mahabharata. The Kannada poet D. R. Bendre praised his performance in the play.

Rajinikanth attended the Acharya Pathasala Public School from the sixth grade until the end of his pre-university studies. While a student at the Acharya Pathasala, he dedicated a significant amount of time to acting in plays.

After completing his studies, Rajinikanth worked as a coolie and in other professions before being hired as a bus driver by the Bangalore Transport Service (BTS).

Rajnikanth's marriage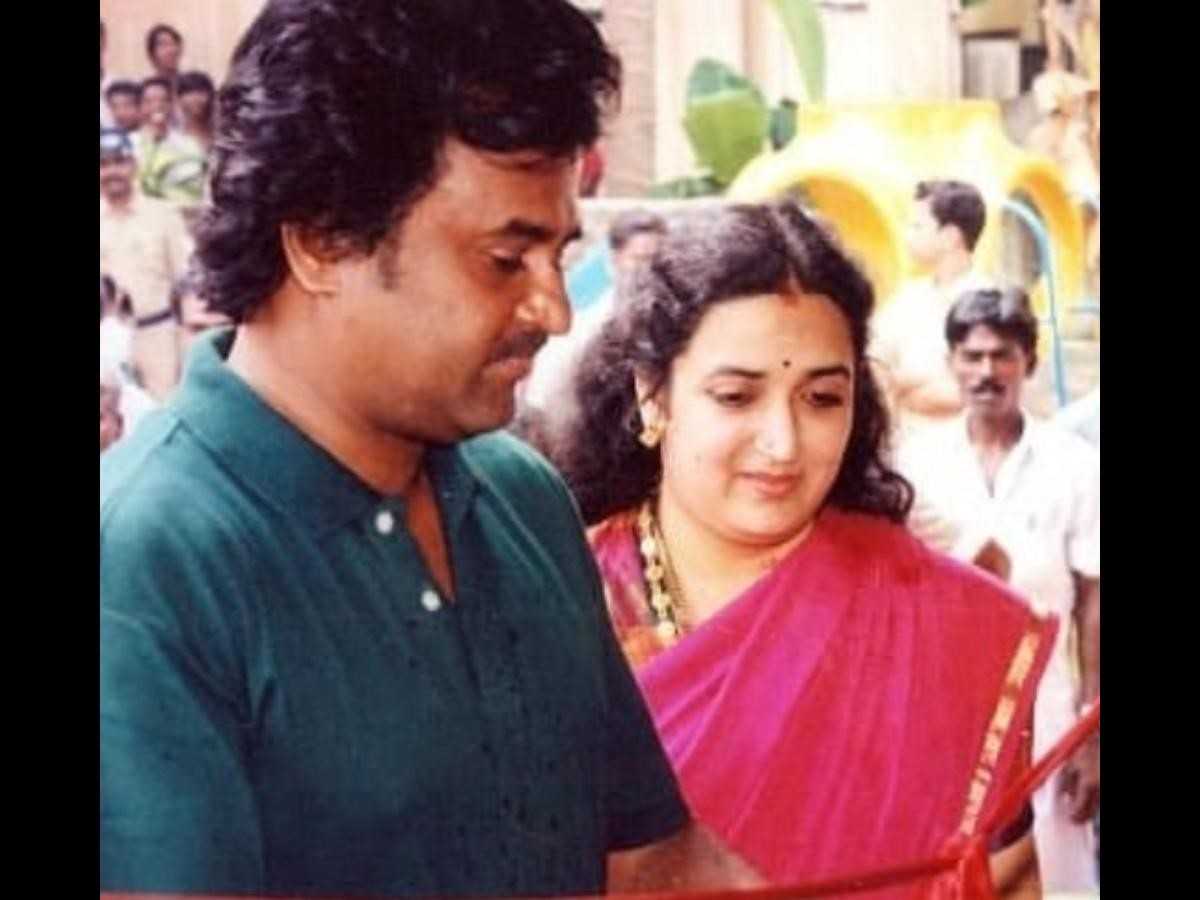 Rajinikanth, a famous superstar, has just made the decision of a lifetime after meeting the love of his life in an extraordinary way.You'll be startled to learn that Rajinikanth fell in love with a college girl he met while interviewing candidates. In 1980, Latha Rangachari asked Rajinikanth to meet with her while he was working on Thillu Mullu, the Tollywood adaptation of the film Golmaal. The actor made the decision to spend the rest of his life with the girl the moment he saw her face-to-face.


Rajinikanth had never really felt the same emotions before. He made his marriage proposal right there and then, since he was confident he wanted to marry her. However, Latha, who is in college, was baffled by the star's proposition. She grinned and said she would talk to her parents about it, but she was still in control. The match made in heaven couple's relationship had been solidified in that very second.Latha was undoubtedly overcome by the desire to wed an established actor at the time. Though Rajinikanth gave the impression of being a modest and humble person, she had grown fond of him, and eventually, love followed the two of them. They both developed feelings for one another over time.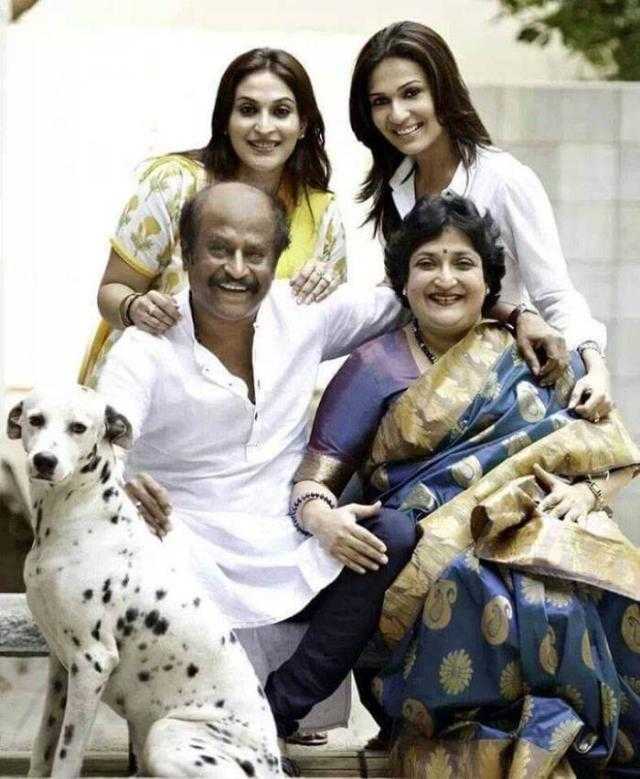 For those who don't know, Rajinikanth, a fearless actor, was afraid to meet his ex-girlfriend Latha's parents. He was fortunate to find out that Sudha, Latha's sister, was married to a member of the Tamil film business. In addition to enlisting his assistance, he also got some seniors from his community involvement in the process of meeting her parents. The encounter was fruitful, though, and Latha's parents had given him the go-ahead to propose to her.


The couple wed on February 26, 1981, in a traditional South Indian ceremony at the well-known Lord Balaji temple in Tirupati after waiting for a while and receiving the approval of both of their parents. Latha was a joyful bride since she was dressed to the nines in crimson bridal, and Rajinikanth looked dashing in a white silk dhoti and kurta.After years of blissful marriage, the couple welcomed Aishwarya as their first child in 1982. Then they had Soundarya, their second child, who was born in 1984. Later, Latha decided to pursue a singing career, and in 1991 she established a philanthropic school in Chennai that offered education to children from low-income families.
Rajinikanth's Movies and Career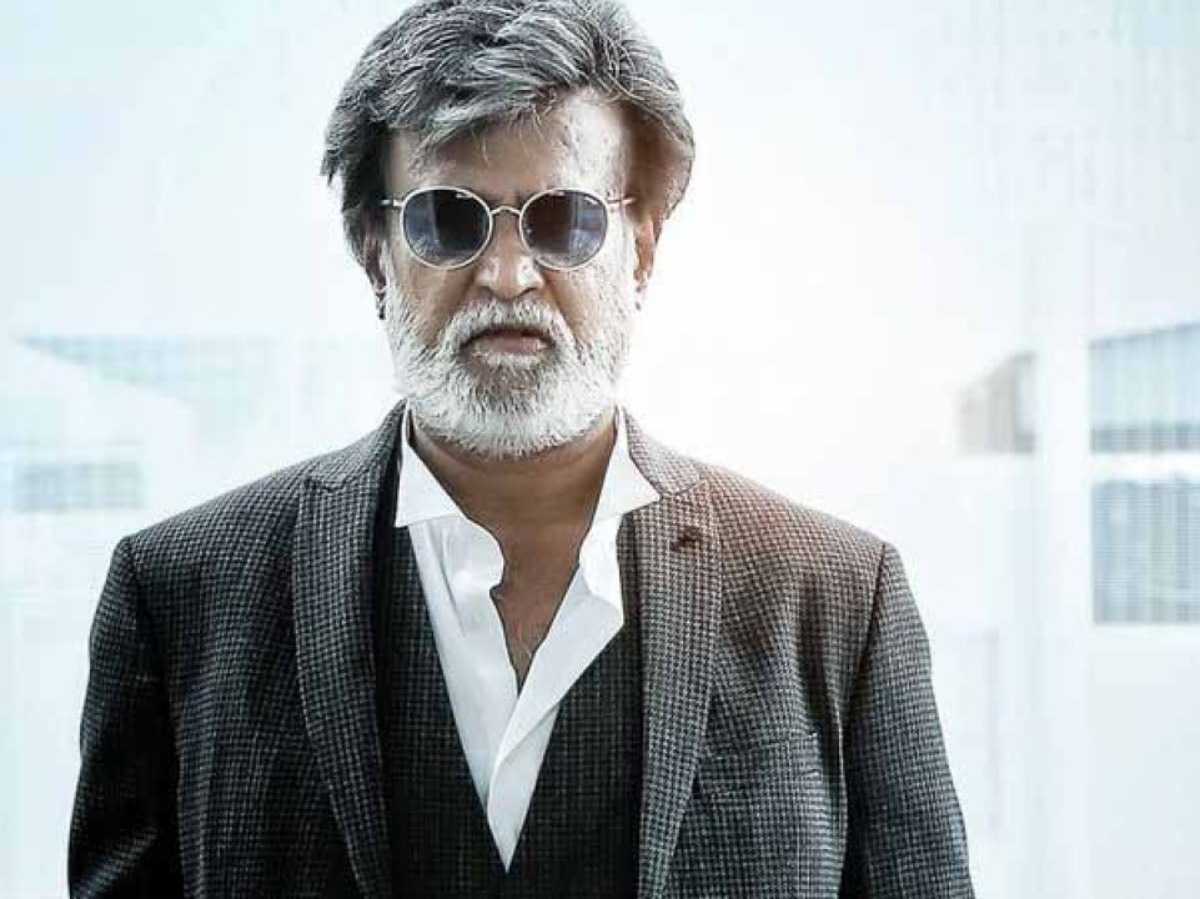 Rajnikanth was required to labor in unconventional vocations in order to support the family. He held a variety of occupations to make ends meet, including office boy, coolie, and carpenter at Mysore Machinery.After that, he began working as a conductor, and even at that point, Rajinikanth was already well-known. He was well known among tourists and other bus drivers for his methods of issuing bus tickets and whistling. He discovered his passion for acting and began performing in a few Kannada theater productions. He then enrolled in the Film Institute of Adyar in Chennai.


He was seen here during one of his performances by well-known film director K.K. Balachander, who was so taken with him that he consented to play a part in his script. He initially exclusively played characters that were negative, but he persisted. He gave every role he was given his all. He worked quite hard and was very persistent.

Rajnikanth;s first movie Apoorva Raagangal (1975)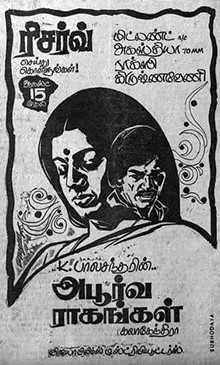 It is a 1975 Tamil love drama movie that was produced in India and was written and directed by K. Balachander. Sundarrajan, Srividya, Jayasudha, Kamal Haasan, and Nagesh portray the main characters, and Rajinikanth, making his feature film debut, plays a supporting role. The focus of the movie is on Prasanna (Haasan), who develops feelings for the much older Bhairavi (Srividya), while Ranjani (Jayasudha), Bhairavi's daughter, is drawn to Prasanna's father, Mahendran (Sundarrajan).


August 15, 1975, saw the publication of Apoorva Raagangal. It gained critical acclaim, became a financial success, and represented a breakthrough for Srividya and Haasan, despite addressing the idea of partnerships between people with significant age disparities and challenging Indian social mores. In addition to winning three Filmfare Awards South in the Tamil branch for Best Feature Film, Best Director for Balachander, Best Actor for Haasan, and a Special Award for Srividya, the movie also won three National Film Awards, including Best Feature Film in Tamil. Srividya and Nagesh reprised their roles in the Telugu remake Thoorpu Padamara (1976), while Haasan played the same part in Balachander's Hindi remake Ek Nai Paheli (1984).

Rajinikanth movie: Anthuleni Katha (1976)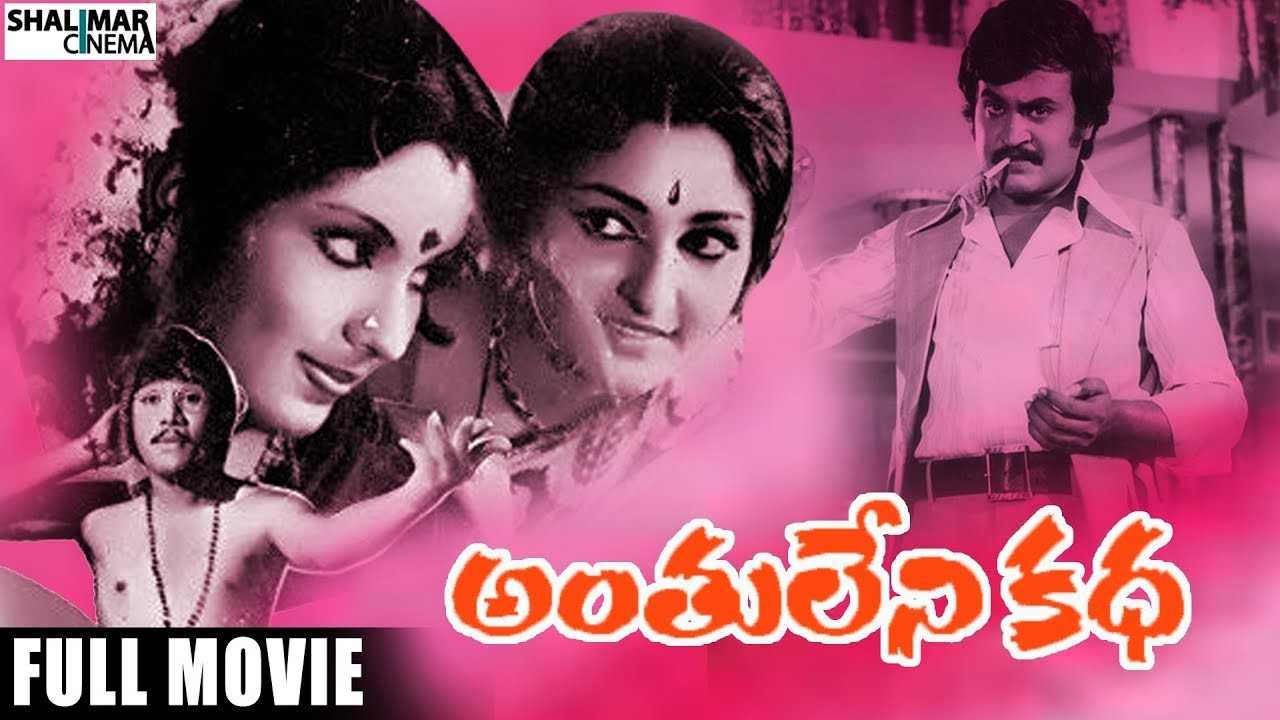 Jaya Prada plays the lead in the K. Balachander-directed movie, which also stars Fatafat Jayalaxmi, Rajinikanth, and Sripriya in supporting roles. cameo appearance by Kamal Haasan. The movie is a remake of the 1974 Tamil film Aval Oru Thodar Kathai, which Balachander also directed. In what is regarded as one of her best movies, Jaya Prada plays the same part as Sujatha did in the original. This is her first leading role. This was Rajinikanth's first significant role as well. It was a black-and-white movie.


This movie marked the Telugu debuts of Kamal Haasan and Rajinikanth as actors. As she identified strongly with the main heroine in the movie, Jaya Prada herself admitted the influence it had on her personal life in 2001.

Rajinikanth movie: Bhuvana Oru Kelvi Kuri (1976)
It is a drama movie that S. P. Muthuraman and Panchu Arunachalam wrote and directed. It is based on Maharishi's book of the same name. Sivakumar, Rajinikanth, and Sumithra appear in the movie. It centers on two buddies with opposing personalities and their opposing lives.


Sampath and Nagaraj are roommates in Nagercoil, and both are garment dealers. Nagaraj is a womanizer in contrast to Sampath, who believes in true love and is an honest guy who values integrity. Raji, Sampath's lover, perishes in an accident as he tries to escape a wild bull. Sampath, who is depressed, tries to kill himself, but Nagaraj intervenes, and Sampath decides to stop selling clothes and stick with being Nagaraj's assistant instead.


The initial plan for Rajinikanth was for him to have a minor role in a low-budget movie, according to writer Panchu Arunachalam and director S. P. Muthuraman. However, when they first met him, they thought he had brightness, so they opted to cast him in something bigger, better. The movie, Bhuvana Oru Kelvi Kuri, was a film adaptation of Maharishi's book of the same name. Its screenplay was authored by Arunachalam and was produced by N. S. Mani under the auspices of M. A. M. Films. The movie, which was Rajinikanth and Muthuraman's first joint effort, was conceptualized under the Emergency.

Rajinikanth Movie: Mullum Malarum (1978)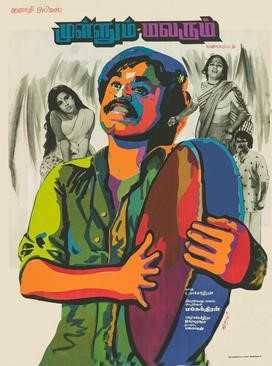 Mahendran wrote and directed this drama movie. Rajinikanth, Sarath Babu, Jayalaxmi, and Shoba are the film's leading actors. It was produced by Venu Chettiar and V. Mohan. In part, it is based on Uma Chandran's novel of the same name, which was serialized in the Tamil magazine Kalki in 1966. It is Mahendran's first film as a director. The film Mullum Malarum depicts the tale of Kali (Rajinikanth), a cable trolley winch operator who adores his sister Valli (Shoba) ever since they were abandoned and has frequent quarrels with his supervisor Kumaran (Sarath Babu).

The release date of Mullum Malarum is August 15, 1978. Despite having a slow start at the box office, it went on to earn well thanks to favourable word of mouth in the following weeks and a theatrical run of more than 100 days. Rajinikanth's acting, Balu Mahendra's photography, Ilaiyaraaja's music, Mahendran's scripting, and the film's establishment of Tamil cinema as a visual medium earned the majority of the positive reviews. It earned the Tamil Nadu State Film Award for Best Film, the Filmfare Award for Best Tamil Film, and Rajinikanth received the Special Prize for his performance.

Rajinikanth Movie: Aarilirunthu Arubathu Varai (1979)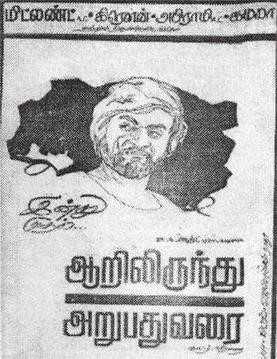 Rajinikanth is the star of the S. P. Muthuraman-directed film. Panju Arunachalam of P. A. Arts Productions wrote the script and oversaw the production of the movie. Thilak, Cho, Thengai Seenivasan, Jayalakshmi, Sangeeta, Jaya, and Mallika were also featured in the cast. Ilaiyaraaja created the movie's soundtrack. Santhanam (Rajinikanth), the eldest son of a poor widow who tries to make ends meet, is portrayed as living a difficult existence in the film. He works nonstop for the first half of his life to provide his younger siblings with an education, then spends the second half of his life watching them enjoy comfortable lives while he continues to struggle to survive.

Rajinikanth Movie: Billa (1980)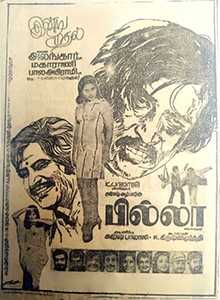 R. Krishnamoorthy was the director, and Suresh Balaji was the producer. Rajinikanth, Sripriya, and Balaji all appear in the movie. It is a remake of Salim-1978 Javed's 1978 Hindi film Don, which starred Amitabh Bachchan. The main character of the movie is Billa, a ruthless gangster who is mortally wounded by the police.


DSP Alexander prepares Rajappa, a lookalike simpleton, to masquerade as Billa and infiltrate the gang to find Billa's accomplices. The remainder of the movie focuses on Rajappa's efforts to apprehend Billa's gang after learning more about it. Billa, which debuted on January 26th, 1980, went on to enjoy commercial success and play for over 25 weeks in theaters. It was a pivotal moment in Rajinikanth's career since it proved his critics wrong when they said he was finished and led to his acceptance as a full-fledged hero.
Rajinikanth Movie: Netrikkan (1980)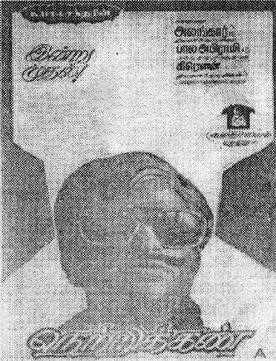 Dramatic film in Tamil that was produced and directed by Kavithalayaa Productions in India. Saritha, Menaka, and Rajinikanth all portray father and son in the movie, and Goundamani, Lakshmi, and Sarath Babu play supporting roles. Ilayaraja composed the music and score, and Kannadasan wrote the lyrics for the songs. The story and dialogue for the movie were written by Visu, and K. Balachander wrote the screenplay. Editing was undertaken by R. Vittal and Babu, respectively.



Even though he greatly respects his father in the film, the son asks his father to apologize for the latter's error. Chakravarthy, a middle-aged businessman, and womanizer, is the focus of the movie. He rapes Radha, a girl, as part of the process. The rest of the movie is about Chakravarthy's son and Radha giving his father a lesson to change his ways. The movie, which debuted on August 15, 1981, enjoyed box office success. Rajinikanth's portrayal of a middle-aged womanizer in the movie earned him high praise from critics. It's thought that the dialogue between Lord Shiva and the poet Nakkeerar from the Sangam era in the movie Thiruvilayadal served as the inspiration for the title of the film, Netrikkan.
Rajinikanth Movie: Andhaa Kaanoon (1983)
He was a well-known actor in South Indian cinema by 1983, including Telugu and Kannada movies. The movie went on to earn one of the biggest sums at the time. action movie in the Hindi language, directed by T. Rama Rao, with Rajinikanth, Hema Malini, and Reena Roy as the key characters. The villains include Prem Chopra, Danny Denzongpa, Pran, Madan Puri, and Amrish Puri. Madhavi and Amitabh Bachchan make special appearances, and Dharmendra plays a guest role.


Vijay Singh (Rajinikanth) is adamant about exacting revenge on three guys for the trauma they caused and the deaths of several of his family members. Durga Devi Singh (Hema Malini), Vijay's sister, joined the police force specifically to exact legal retribution against those three guys. Since Vijay does not respect the law, he has made the decision to execute them one by one by breaking the law himself.
Rajinikanth Movie: Siva (1989)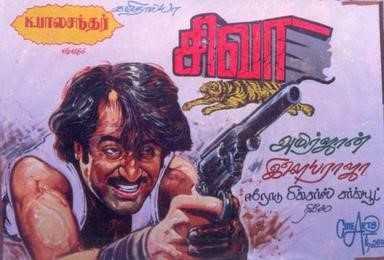 It is an action movie in the Tamil language, helmed by Ameerjan. On May 5, 1989, the movie was released, and it promptly tanked at the box office. As children, Siva (Rajinikanth) and John (Raghuvaran) were best friends like their fathers despite having different religious beliefs—one is Hindu and the other is Christian. Only Siva, John, and John's mother survive the villain's attack on their families, and John is unaware that Siva and his mother are still alive.

Twenty years later, Siva marries Parvathy (Shobana) after falling in love with her. John is a paid bodyguard who is only honorable things. In the course of the struggle, John and Siva, who are both being recruited by the same criminal to kill Siva, sustain injuries and learn that they were childhood friends. In the end, they both get together to take on the horrible guy who destroyed their family.
Rajinikanth Movie: Hum (1991)
Before he declared his brief retirement (for five years) shortly after its release, this was the early 1990s superstar Bachchan's most lucrative movie. The movie earned seven nominations for the 37th Filmfare Awards, and it took home four prizes, including Best Actor for Bachchan and Best Choreographer for Chinni Prakash's work on the song Jumma Chumma De De. The movie earned the fourth-highest box office total of any Indian film in 1991. Police officer Kumar (Rajnikanth) and his wife Aarti (Deepa Sahi) are the parents of a young girl named Jyoti (Sanjana). Vijay (Govinda), the youngest brother, is a college student. Anita is the daughter of General Rana Pratap Singh (Kader Khan), who desired his daughter to wed a military man, and Vijay is in love with her.



Mumbai, Ooty, and Mauritius were just a few of the places where the movie Hum was filmed. Amitabh Bachchan's persona might assist Govinda in obtaining a spot in the Police Academy. In a probable sequence, Mukul S. Anand had considered and talked with Rajinikanth about this movie. The sequence was deleted by Anand because he did not think it was appropriate. But Rajinikanth believed the sequence could eventually become a plot for a prospective full film, leading to the 1995 Tamil movie Baashha. Amitabh Bachchan and Sridevi performed and danced to the song "Jumma Chumma De De" at Wembley Stadium in London in 1990, even before the movie and song were released.
Rajinikanth Movie: Padayappa (1999)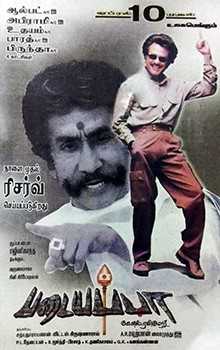 On April 10, 1999, the eve of Tamil New Year's Day, Padayappa was made public. With 210 prints and 700,000 audio cassettes, this was the first Tamil movie to be released internationally. At that time, it was the highest-grossing movie in Tamil cinema. Ramya Krishnan received a Filmfare Award for Best Actress for her well-received performance. Five Tamil Nadu State Film Awards were also given to the movie. A. R. Rahman wrote the background music and soundtrack CD.


Padayappa was a financial success; according to T. R. Vivek of Business Today, the movie made an estimated 440 million dollars worldwide, including 380 million dollars domestically and 60 million dollars abroad. The Tribune claims that it was the highest-grossing Tamil movie at the time before Chandramukhi (2005), another Rajinikanth movie, overtook it; however, Rediff said in 2014 that Padayappa's record was beaten by Ghilli (2004).


The movie, which was dubbed into Telugu and given the name Narasimha, had a 100-day theatrical run in 86 theaters. The dubbed version was also a financially rewarding endeavor and played for 50 days in 49 theaters.
Rajinikanth Movie: Chandramukhi (2005)
P. Vasu wrote the script and directed the comedy-horror movie. The story centers on a woman who has a family-wide dissociative identity disorder and a psychiatrist who wants to solve the case at any cost. Chandramukhi is the 50th movie that Prabhu and his brother Ramkumar Ganesan have produced via Sivaji Productions. Vidyasagar wrote the background music and soundtrack CD. With an 890-day theatrical run at the Shanti Theatre, the movie was a huge financial hit. The movie received two Filmfare Awards, four Film Fans' Association Awards, and five Tamil Nadu State Film Awards.
Rajinikanth Movie: Enthiran (2010)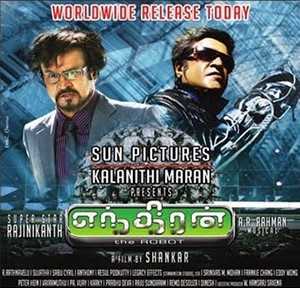 A science fiction action movie in Tamil that was written and directed by S. Shankar. It is the initial release in the Enthiran series. Rajinikanth and Aishwarya Rai Bachchan are the movie's main stars, with supporting performances by Danny Denzongpa, Santhanam, and Karunas. A. R. Rahman composed the soundtrack album and the background music, while Madhan Karky, R. Rathnavelu, Anthony, and Sabu Cyril handled the acting, cinematography, editing, and art direction, respectively.

The plot centers on scientist K. Vaseegaran's (Rajinikanth) fight to maintain control over Chitti, an android humanoid robot whose software has been modified to enable it to understand and display human emotions. The plan goes awry when Chitti develops feelings for Vaseegaran's girlfriend, Sana (Rai), and is persuaded to murder by Bohra (Denzongpa), a competing scientist. The movie, which cost the most to produce in India, was released in theaters around the world in 2010 and went on to earn the second-highest box office haul in India of all time. For the movie, Rajinikanth received a salary of 45 crore rupees.
Hospitalization and return in 2011
Rajinikanth was set to star in Rana, a historical drama that Soundarya Rajinikanth would produce and that K. S. Ravikumar would direct. This would be the actor's third collaboration with Ravikumar. He contracted a small foodborne illness while on the set of the movie on April 29, 2011, which resulted in vomiting, dehydration, and tiredness. Before being released from St. Isabel's Hospital, he had treatment there for a day. He was brought back to the same hospital five days later after developing a fever and dyspnea. He was given a bronchitis diagnosis, spent a week in the hospital, and also spent a few days in the intensive care unit. Rajinikanth was hospitalized at the Sri Ramachandra Medical College and Research Institute on May 16, 2011, for recurrent respiratory and gastrointestinal issues, two days after his previous discharge. According to the hospital, Rajinikanth's health was stable, and he responded well to treatment.

Rajinikanth, on the recommendation of Amitabh Bachchan, traveled from Chennai to Singapore with his family on May 21, 2011, where he planned to receive additional treatment for nephropathy at Mount Elizabeth Hospital. Rajinikanth spoke to followers in a 4-minute digitally recorded voice message to the media. He spent more than two weeks in the hospital before being ultimately released on June 15, 2011, and he continued to recover in Singapore until arriving back in Chennai on July 13, 2011.
Rajinikanth Movie: Lingaa (2014)
The 2014 action-drama film Lingaa was written and directed by K. S. Ravikumar. It was also produced by Rockline Venkatesh under the Rockline Entertainment banner. It features Santhanam, Jagapati Babu, and Karunakaran in supporting roles alongside Rajinikanth, Anushka Shetty, and Sonakshi Sinha.


A. R. Rahman composed the music for the soundtrack. Smith Mohammed handled the editing, and R. Rathnavelu handled the cinematography. The main character of the movie is Lingaa, a burglar who breaks into the village of Solaiyur to save the dam and temple that his grandfather built.The movie, which had a $100 crore budget, was released on December 12, 2014, which also happened to be Rajinikanth's birthday. The movie was dubbed and released under the same name in Telugu and Hindi. Mixed to negative reviews were given to the movie; they praised Rajinikanth and Anushka's acting and the soundtrack by A. R. Rahman but criticised the plot, the conclusion, and the running time. The movie was a huge financial failure.
Rajinikanth Movie: Kaala (2018)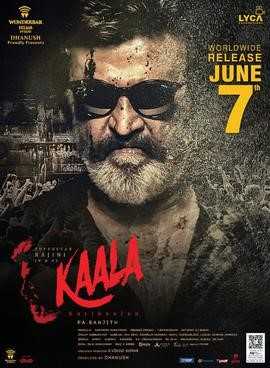 Action-drama film in the Tamil language, written and directed by Pa. Ranjith, and produced by Dhanush through his Wunderbar Films banner. Along with Nana Patekar, Samuthirakani, Eswari Rao, and Huma Qureshi, who play supporting roles, the movie also stars Rajinikanth in the lead role.

The movie was announced in 2016 and had a release date of April 27, 2018, but it was moved to June as a result of a dispute between Nadigar Sangam and Digital Service Providers over the increase in Virtual Print Fee charges and protests in Tamil Nadu in 2018 over the Kaveri water sharing issue, which also caused the release of other Tamil movies to be delayed.
Rajinikanth Movie: Darbar (2020)
Action thriller movie in Tamil that was written, produced, and directed by A. R. Murugadoss and Allirajah Subaskaran. Rajinikanth, Nayanthara, Nivetha Thomas, and Suniel Shetty all appear in it. Santosh Sivan handled the cinematography, while A. Sreekar Prasad handled the editing, and Anirudh Ravichander created the music. In the movie, Ajay, a drug dealer, is pursued by Mumbai Police Commissioner Aaditya. However, he unearths a bigger scandal connected to a global drug lord and is forced to administer justice.

Darbar is the first film in which Rajinikanth has played a police officer; his previous police role was in Pandiyan (1992). It centers on Mumbai Police Commissioner Aaditya Arunasalam (Rajinikanth), who aims to stop the city's endemic drug trafficking and prostitution.


The movie had its Indian theatrical debut on January 9, 2020, which also happened to be Thai Pongal. Although it received a mixed reception upon release, the movie went on to gross 250 crores (US$31 million) at the box office, making it one of Rajinikanth's and Tamil cinema's highest-grossing films of 2020.
Jailer
A gang tries to rescue their leader from prison, but when the others get stuck, the jailer of the prison shows off to stop them all. A gang tries to rescue their leader from prison, but when the others get stuck, the jailer of the prison shows off to stop them all.
Political Career
In 1996, this alliance achieved a total triumph. In the general elections held in India in 1996 and 1998, Rajinikanth backed the DMK-Tamil Nadu Congress coalition.

Later in 2004, Rajinikanth declared he would personally support the Bharatiya Janata Party (BJP) in the upcoming Indian general election but would not back any other front. However, the party was unable to secure any seats in Tamil Nadu for the Lok Sabha.

Rajnikanth, however, has reportedly missed his opportunity, and unlike in 1996, when he was at his best, it will be exceedingly challenging for him to have a meaningful influence in 2019.
Rajnikanth's upcoming movie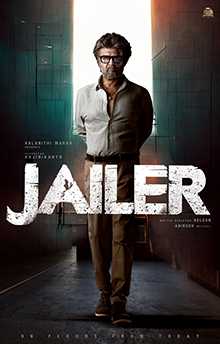 A forthcoming action comedy in the Tamil language from India starring Nelson and Kalanithi Maran of Sun Pictures is titled Jailer. Rajinikanth plays the lead role in the movie; supporting cast members include Shiva Rajkumar, Vasanth Ravi, Yogi Babu, Ramya Krishnan, and Vinayakan. Shiva Rajkumar makes his cinematic debut in Tamil with this one.

The movie's working title was Thalaivar 169 when it was first formally announced in February 2022. Later that June, the title was unveiled, and production got underway in August. April 2023 is set aside for the movie's theatrical debut.The soundtrack was created by Anirudh, who has previously worked with Nelson on Kolamaavu Kokila, Doctor, and Beast. This is his third project with Rajinikanth, following Petta and Darbar.

Rajinikanth's Career Timeline
Rajinikanth's Controversy
Rajinikanth wonders at HC's logic in giving notice to him.
In June 2015, the Madras High Court served notice to superstar Rajinikanth in response to a request from a financier looking to take legal action against Kasthuriraaja, the actor's son-in-law. In response to the High Court giving him notice regarding a civil lawsuit, Rajinikanth stated, I am experiencing mental anguish, and my reputation is being tarnished among the public. The actor responded in a counter-affidavit on July 8, 2015, when the court gave him notice, stating, I fail to see how such an action is even taken on file.


According to a source, S Mukanchand Bothra, a banker, said in court papers that he gave Kasthuri Raja, the father of Rajini's son-in-law Dhanush, a Rs 65 lakh advance in 2012. He added that he only gave the money when Kasthuriraaja mentioned Rajinikanth. In response to the actor's unauthorized use of his name, he demanded that the actor initiate action against his sambandhi.

Rajnikant Controversial poster
The controversial poster reportedly showed the celebrity standing in line to cast his ballot while Hindu deities Ganesha and Vishnu, among others, were shown toeing the line behind him. The Tamil text on the banner said, Even gods would cast their votes if you came to politics. The Vishwa Hindu Parishad, a religious organization, became enraged by this, and they filed a complaint against the actor and his followers. It seems like the religious group didn't appreciate the followers' passion for their celebrity, their ingenuity, and their desire to see Rajinikanth enter politics.

Rajinikanth gets to stay for the release of a Bollywood movie named after him.
Shivaji Rao Gaikwad, also known as Rajinikanth, filed a petition with the Madras High Court to halt the distribution and showing of the movie Main Hoon Rajinikanth. There are reportedly two firsts in this lawsuit: first, Rajinikanth is reportedly using his actual name in court for the first time; and second, this is reportedly the first time a famous person has invoked the idea of personality rights and sought protection from their infringement.

An interim injunction prohibiting Varsha Productions, Rizvi Mansion Cooperative Society, L J Road, Mahim West, Mumbai, from distributing the movie with that name and material was granted by Justice S Tamilvanan, who heard the case.

Rajinikanth refuted plagiarism claims
A young aspiring filmmaker asserted that Rajinikanth's script for the Mullai 999 movie, which was based on the life of Colonel John Pennycuick, the British engineer who built the Mullaperiyar dam, was lifted verbatim for the plot of Lingaa. KV Ravi Rathinam, a budding filmmaker from Madurai, launched a lawsuit against the directors of the Rajinikanth film Lingaa, alleging that they had stolen his ideas.


The submission of a counter affidavit by Rajinikanth and director KS Ravikumar, claiming that Lingaa is based on a story written by Mr. Ponkumaran, was a startling development. In his affidavit, Rajinikanth claimed that the petitioner had filed plagiarism claims against his film in an effort to harm his reputation. My name, fame, and reputation are being tarnished globally because it looks like the movie Lingaa is the work of a copycat. I've become embroiled in a futile argument.


I hereby waive all rights to seek damages from the petitioner by signing below. In addition, 13 consecutive scenes from the complainant's script must appear in the movie in order for it to be considered plagiarized. Such a charge is not apparent from a cursory reading of the petitioner's affidavit. According to Rajinikanth, the Mullaperiyar Dam and the nationalization of rivers cannot be protected by copyright.

Rajinikanth's Net worth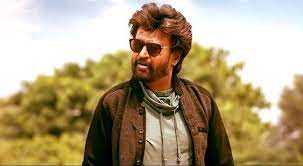 Indian actor Rajinikanth has starred in more than 160 films, primarily Tamil movies. Before moving on to become a featured actor, he began his cinematic career playing hostile and supporting roles. He gained matinée idol status in Tamil Nadu's popular culture in the 1980s and 1990s after appearing in a number of commercially successful movies. He was referred to as the greatest movie star you've probably never heard of by Grady Hendrix in a Slate article.


Rajinikanth has also contributed to the Hindi, Telugu, Kannada, Malayalam, and Bengali cinema industries in India. Rajnikanth Sir is well known for his charitable work; hence, he is not among the nation's wealthiest citizens. He still has a $55 million net worth, though. This equates to approximately 430 crores of Indian rupees. He donates a lot of money to charity and has assisted a lot of individuals. Rajnikanth Sir constructed a stunning home in Chennai in the year 2002. Currently, it is being sold for between 35 and 40 lakhs.

He has a big, luxurious bungalow in Poes Garden, Chennai, and a glamorous home in Pune. He leads a very simple life with spiritual thoughts. He has some best-in-class cars like the Toyota Innova MPV, the BMW 7-series luxury sedan, the Padmini sedan, the Aston Martin, the Honda Civic, the Toyota Qualis, and an ambassador. Rajnikanth Sir charges between 50 and 60 crores for his films each year. Rajnikanth Sir appears to have current asset investments worth between Rs. 100 and 120 crores.


Rajinikanth's Awards and Achievements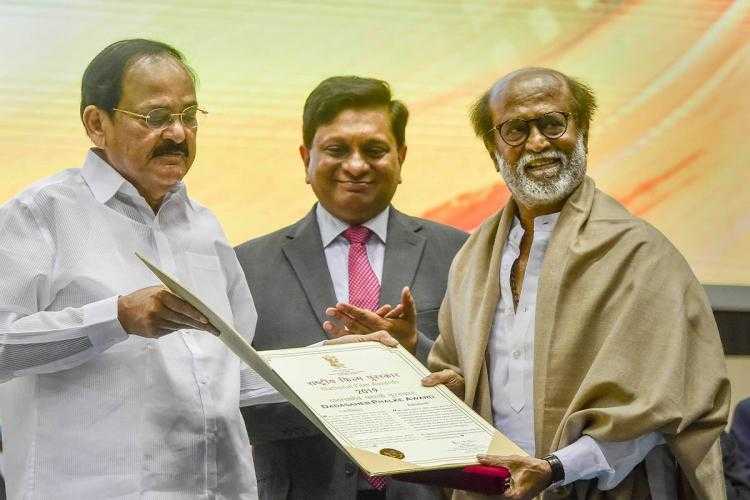 Ananda Vikatan Cinema Awards Best Actor Kabali in 2017 Winner
Ananda Vikatan Cinema Awards Best Villain - Male Enthiran in 2011 Winner
Cinema Express Awards, IN Best Actor Baasha, Muthu in 1995 Winner
Cinema Express Awards, IN Best Actor Annamalai in 1992 Winner
Cinema Express Awards, IN Best Actor Thalapathi in 1991 Winner
Cinema Express Awards, IN Best Actor Sree Raaghavendar in 1985 Winner
Cinema Express Awards, IN Best Actor Nallavanukku Nallavan in 1984 Winner
Film Fan's Association Awards, IN Best Actor Nallavanukku Nallavan in 1985 Winner
Filmfare Awards South Best Actor Nallavanukku Nallavan in 1985 Winner
Nandi Awards NTR National Award in 2017 Winner
National Film Awards, India Dadasaheb Phalke Award in 2020 Winner
NDTV Indian of the Year, IN Entertainer of the Decade in 2011 Winner
NDTV Indian of the Year, IN Most Stylish Actor in 2011, Winner
NDTV Indian of the Year, IN Entertainer of the Year in 2008 Winner
Tamil Nadu State Film Awards, India Best Actor Sivaji in 2007 Winner
Tamil Nadu State Film Awards, India Best Actor Chandramukhi in 2005 Winner
Tamil Nadu State Film Awards, India Best Actor Padayappa in 1999 Winner
Tamil Nadu State Film Awards, India Best Actor Muthu in 1995 Winner
Tamil Nadu State Film Awards, India Best Actor Muthu in 1995 Winner
MGR Award in 1989 Winner Special Prize Moondru Mugham in 1982 Winner
MGR Award in 1989 Winner Special Prize Mullum Malarum in 1979 Winner
Vijay Awards Best Villain Enthiran in 2011 Winner
Vijay Awards Favorite Hero Enthiran in 2011 Winner
Vijay Awards Favorite Hero Sivaji in 2008 Winner
8 Interesting facts about Rajinikant
No Rajnikant did not smoke but he is drinking alcohol.
He was a very naughty kid in his childhood.
His friend Rajbahadur used to give him funds to learn acting in a film institution in Chennai.
In his 100th film he played the role of Hindu saint Raghvendra Swami in the film 'Shri Raghvendra' 1985.
In 2001 became the highest paid Asian actor after Jackie Chan when he was paid 26 crores for the film 'Shivaji'.
He does not meet people after 9 pm.
Rajnikant is very punctual and reaches all his shootings before time.
He is known for his humble nature simplicity and down-to-earth personality.
Rajinikanth's Profile Summary
Social Media
Frequently Asked Questions