Anushka Shetty | Biography, Affairs, Best Movies, Struggles

Faraz Shaikh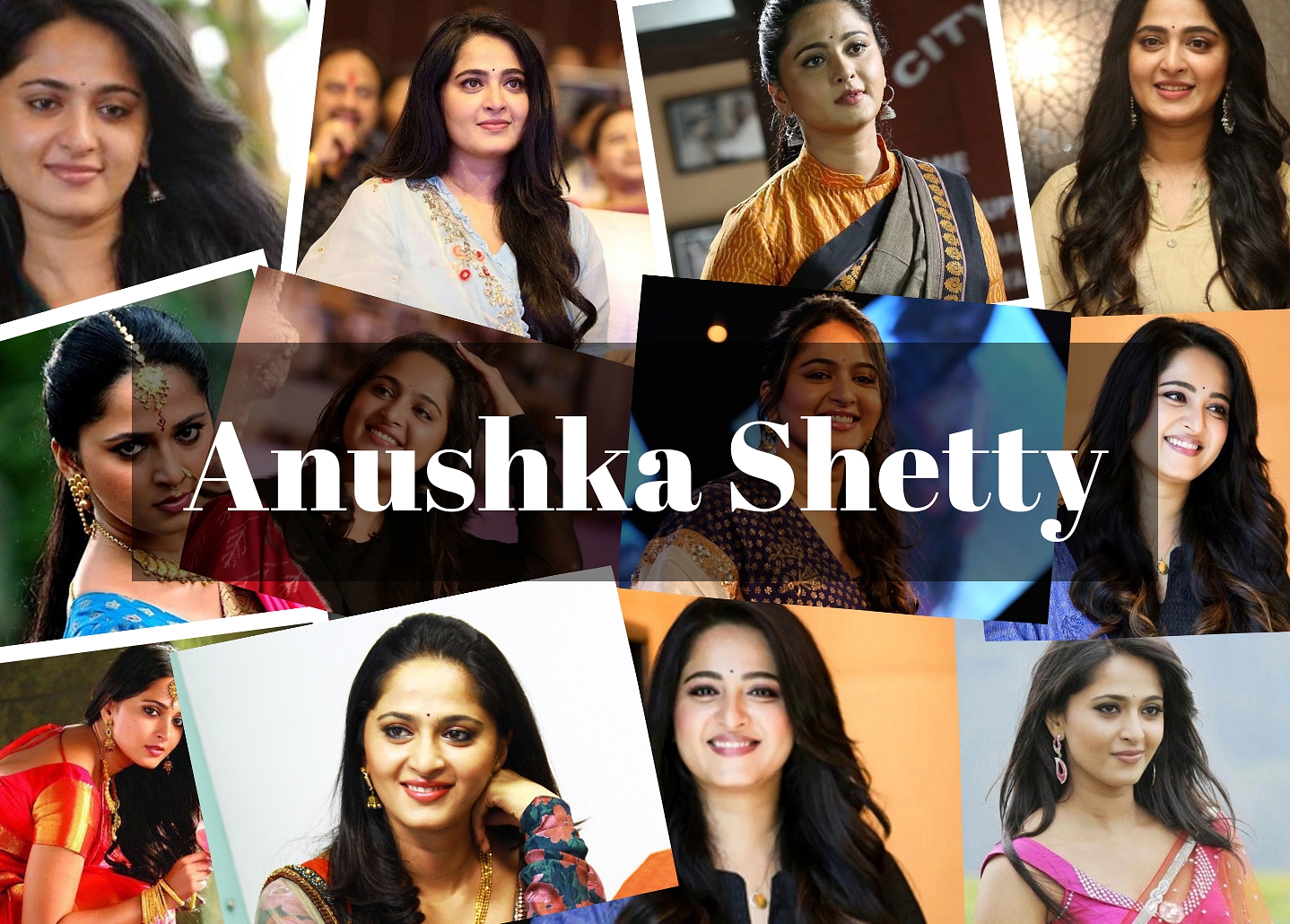 Anushka Shetty's Biography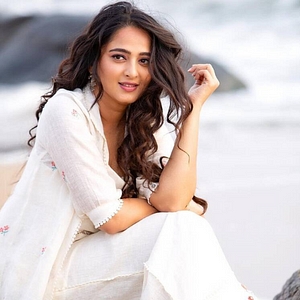 Anushka Shetty, also known as Sweety Shetty, is an Indian actress and model who primarily appears in Telugu and Tamil movies. Anushka Shetty was born on November 7, 1981. Anushka Shetty is an Indian actress who primarily appears in Tamil and Telugu movies. She was introduced by Puri Jagannath in the movie Super. She was primarily recognized for her preference for films with strong female characters, including Size Zero, Arundathi, and Rudharamadevi. Anushka Shetty is a well-known actress who typically plays roles that focus on women. She gained instant notoriety for her role in Arundhati. She became a true celebrity, though, thanks to her work in Baahubali 1 and 2. Since her first movie, Super, she has worked with all the big names, including Nagarjuna, Ravi Teja, Prabhas, Venkatesh, Mahesh Babu, Surya, etc. Anushka Shetty has won three Filmfare Awards South, a state Nandi Award for Andhra Pradesh, and a Tamil Nadu State Film Award. She is one of the highest-paid South Indian actresses and is known as the 'Lady Superstar of South Indian Cinema' despite only having appeared in 47 films.
Talk To Similar Celebrities
Anushka Shetty's Family and Anushka Shetty's Education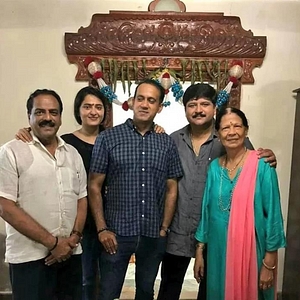 Anushka Shetty was born on 7 November 1981. Anushka Shetty's age is 41 years as of 2022. Anushka Shetty's zodiac sign is Scorpio. Anushka Shetty was raised in Bangalore after being educated in her native Mangalore by a Tulu-speaking family. A N Vittal Shetty and Prafulla Shetty are her parents. Anushka Shetty has two brothers Sai Ramesh Shetty and Gunarajan Shetty. She had received yoga instruction from Bharat Thakur as well. Anushka Shetty graduated from Bangalore's Mount Carmel College with a degree in computer applications. Anushka Shetty's real name Sweety may not have been appealing to the audience, so the director Puri Jagannadh and producer Nagarjuna were keen for her to have a screen name while filming her debut movie Super. They came across Anushka Manchanda, who was singing one of the songs from the movie, as they were considering various names. They chose to use Anushka as Shetty's screen name because they liked her first name.
Anushka Shetty's Affairs and Relationships
Anushka Shetty - Krish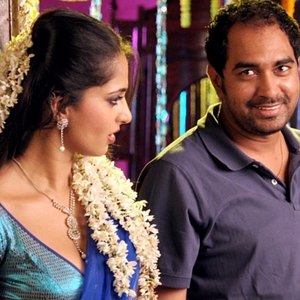 Anushka Shetty and director Krish, whose real name is Radhakrishna Jagarlamudi, grew close after collaborating on the Telugu version of Vaanam, the movie that made the pair famous. Later, they appeared to be dating because they were frequently seen together in public. The alleged couple insisted they were simply close friends and vehemently denied the reports of their affair. Anushka Shetty did, however, once assert that she was in a relationship while withholding the identity of her partner. Her words provided enough justification for rumour mongers to assert that Krish was Anushka's, true love. The couple has split up, according to the most recent information. They took different paths as a result of the differences that developed between them. Rumor has it that Anushka Shetty's close friends and Krish were working to reunite them.

Anushka Shetty - Prabhas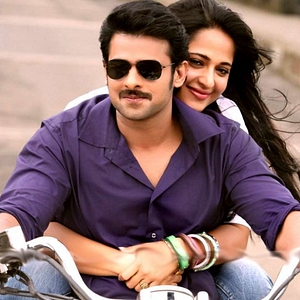 Regarding the long-standing alleged relationship between Prabhas and Anushka Shetty, much has been said and written. The couple, however, consistently disputed the claims, insisting that they get along well as friends. In fact, Anushka Shetty stated in a recent interview that they are the same kind of people who don't conceal their emotions, so if they were dating, it would have been known by now. Anushka was asked what three qualities about Prabhas she finds endearing when Baahubali was first released. The birthday girl remarked, 'His devotion to his friends. He is a person who favours development. He thinks deeply and develops as a person. His greatest obstacle is himself, which helps him to comprehend and develop in that way. There is nothing like I, me, myself, and if tomorrow he gets anything, it will be for me and ten more people nearby, she continued. He is giving without being overly so. According to reports, Anushka Shetty acknowledged her friendship with Prabhas by declaring, 'He's one of my 3 AM friends.'
Anushka Shetty - Nagarjuna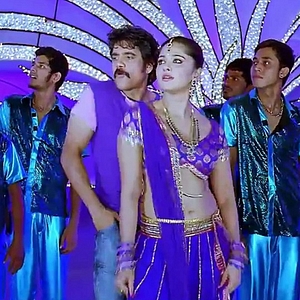 Anushka Shetty supposedly had affairs with Nagarjuna, but they are kept a secret. He is a real-life charming person who had a long-running affair with actress Tabu. Whatever is said about our friendship is less. I have nothing negative to say about her. When you mention her name, my face lights up... (laughs). It's as simple as that. Now, if you want to read into what I say, that's your choice. She is a beautiful person and a beautiful friend to me. 'She will always be,' Nagarjuna had stated about Tabu. He launched her into the movie industry with his own film, Super, and she went on to star in a number of other films after that. Unexpectedly, Anushka Shetty once confirmed that there was a relationship. Anushka Shetty stated, 'I once had the most beautiful relationship, around the year 2008, but I can't tell you who the guy is because it's something very personal, in an interview with a tabloid. If we had been together, I would have revealed his identity. It was a decision we made, but for me, it still stands as a very respectable relationship, she continued. But it will be public the day I get married.

Anushka Shetty's Career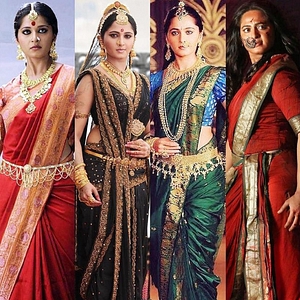 In 2005, Anushka Shetty made her acting debut. She co-starred in the Super movie, directed by Puri Jagannadh, with Akkineni Nagarjuna and Ayesha Takia. The reviews of his performance in this movie were accurate. However, Vikramarkudu, the film she was cast in by director S. S. Rajamouli, went on to be very successful and gained her much notoriety. She had four releases in 2006, the first of which was S. Vikramarkudu, directed by S. Rajamouli, which starred her alongside Ravi Teja. She then starred in Astram, a remake of the 1999 Hindi film Sarfarosh, before making her Tamil film debut in the Sundar C.-directed action film Rendu, sharing screen space with R. Madhavan. Later that year, she made a cameo appearance in A with Megastar Chiranjeevi. Stalin was R. Murugadoss' directorial debut in Telugu. Her first release in 2007 was Lakshyam, which was a box office success, and she then starred in Raghava Lawrence's Don opposite Nagarjuna again. The former, in particular, was a box office success.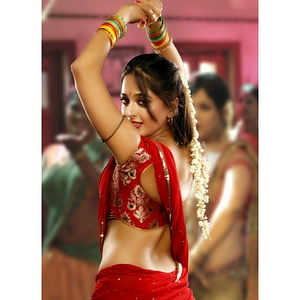 She appeared in six films in 2008. Okka Magaadu, her first film, featured her as one of three female leads. In Okka Magaadu, she was paired with Nandamuri Balakrishna. Anushka made her film debut in the fantasy blockbuster Arundhati in 2009. She attempted two roles in this movie with a strong female lead for the first time. Both critically and financially, it was successful. Critics heaped praise on Anushka for her performance. In 2010, she had a string of releases. In Krish's anthology film Vedam, starring Allu Arjun, she played a prostitute. She played a prostitute in the critically acclaimed anthology film Vedam, directed by Krish, in 2010. She received her second consecutive Filmfare Award for Best Actress for her performance. Panchakshari, her next Telugu film, was another heroine-centric film in which she played double roles. This was followed by the action comedy Khaleja, in which she starred opposite Mahesh Babu for the first time in her career, and Nagavalli, the Telugu remake of the Kannada film Aptharakshaka, in which she portrayed the famous roles of Chandramukhi and Ragada.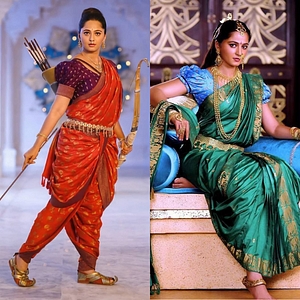 Anushka Shetty appeared in the S. S. Rajamouli-directed film Baahubali: The Beginning in 2015, which went on to become one of the highest-grossing movies in India. Gunashekar's bilingual Rudhramadevi, in which she played the title role of Kakatiya dynasty queen Rudrama Devi opposite Rana Daggubati and Allu Arjun, was her third release in 2015. Size Zero, her final film released in 2015, starred her as a plus-sized woman. Despite the fact that the film did not perform well at the box office, both critics and audiences praised her performance. Her first film release in 2017 was Si3, in which she starred alongside Suriya for the third time. In Om Namo Venkatesaya Shetty played Krishnamma, a Goda Devi or Andal-inspired character. Baahubali 2: The Conclusion was her next film. Shetty received positive feedback for her portrayal of Yuvarani Devasena. Critics praised both the character and Shetty's portrayal of Devasena. According to a Firstpost article, the female characters in the secondm installment were the true heroes of the saga. The article compared Devasena to Arjuna, describing her as 'a competitive warrior who can wield the bow and arrow with finesse.'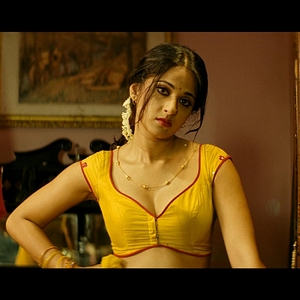 In the Telugu horror thriller film Bhaagamathie (2018), Shetty played the character Chanchala, an IAS officer, who is sent to prison after killing her fiancé. Anushka's performances as Bhaagamathie and Chanchala were noteworthy. According to The News Minute, 'There is no other female actor in the south with Anushka's commanding presence. There is no one else you want to watch when she is on the screen. If I ever met her in person, I'm sure I'd hear imaginary elephants trumpeting around me because she is so convincing in these regal roles.'It went on to praise Shetty's performance, saying, 'Anushka effortlessly switches between the gentle Chanchala and the vengeful Bhaagamathie. This is an actor who can pull off stereotypical portrayals of femininity without grating on your nerves - so when she swoons at the sight of blood in one scene, it doesn't put you off because she takes herself seriously and isn't just there as a decorative festoon.' She signed a deal with UV Creations for a film in May 2021.
Anushka Shetty's Best and Upcoming Movies
Baahubali 2: The Conclusion
The 2017 Indian epic action film Baahubali 2: The Conclusion was directed by S. S. Rajamouli, who also co-wrote the script with V. Vijayendra Prasad. Under the name Arka Media Works, Shobu Yarlagadda and Prasad Devineni produced it. The movie was simultaneously shot in Tamil and Telugu at Tollywood,[6] the hub of Telugu language film production in India. Prabhas, Rana Daggubati, Anushka Shetty, Tamannaah, Ramya Krishna, Sathyaraj, Nassar, and Subbaraju are among the ensemble cast members in the movie. It is the sequel to Baahubali: The Beginning and the second film in the Baahubali series, acting as both a prequel and a sequel. The story takes place in medieval India and centres on the conflict between Amarendra Baahubali and Bhallaladeva, the latter of whom plans to kill the former by having Kattappa do it. The son of Amarendra comes back to exact revenge years later.

With a worldwide gross of 1,810 crores ($267 million), the film briefly surpassed PK (2014) to become the highest-grossing Indian film of all time, collecting around 800 crores in just six days. It became the first Indian film to gross more than 1,000 crores in ten days. It broke numerous box office records in India, becoming the highest-grossing film in Hindi, as well as Telugu and Tamil. It is the highest-grossing Indian film, the second-highest-grossing Indian film in the world, and the 39th-highest-grossing film of 2017. During its box office run, the film sold over 10 crores (100 million) tickets, the highest estimated admissions for any film in India since Sholay (1975).

Bahubali's son Shiva starts seeking explanations after learning about his ancestry. His tale is contrasted with earlier occasions that took place in the Mahishmati Kingdom. Shivudu learns his ancestry as the prince of Mahishmati and the son of Amarendra Baahubali from Kattappa as he tells him the tale of Amarendra Baahubali. With the aid of Kattappa, Shivudu, now Mahendra Baahubali, decides to depose Bhallaladeva and punish him for all of his past transgressions. After hearing a description of his parents' love affair and the betrayal that resulted in his father's death, Shiva, the son of Bahubali, must assert his position as the legitimate heir to the Mahishmati Kingdom. However, he must first exact revenge on those who wronged his parents and the kingdom.

Baahubali: The Beginning
The story for the movie was created by Rajamouli's father, V. Vijayendra Prasad, who intrigued him by telling him a story about Kattappa and Sivagami, two women who cross rivers while holding babies in their arms. His interest in the tale was further stoked by his fascination with the Mahabharata as well as the stories from Amar Chitra Katha and Chandamama. The final draught, however, took the authors three months to complete. M. M. Keeravani wrote the soundtrack and the background music, and K. K. Senthil Kumar, Sabu Cyril, and V. Srinivas Mohan handled the cinematography, production design, and visual effects, respectively. The film cost 180 crores ($28 million) to make, making it the most expensive Indian film at the time of its release. The film was released worldwide on July 10, 2015, along with dubbed versions in Hindi and Malayalam. It received positive reviews from critics and audiences alike, and it became a box office smash. At the time of its release, it was the highest-grossing film in India, the third highest-grossing Indian film worldwide, and the highest-grossing South Indian film, with a worldwide box office gross of 600-650 crore ($93-101 million). It's Hindi dubbed version also set several records, including being the highest-grossing dubbed film in Hindi history.

The main character of Baahubali: The Beginning (2015) is Shivudu, a young tribal warrior who learns about his past and waits for his fate. The fictional kingdom of Mahishmati, where the story is set, is featured heavily. An elderly but regal woman (Sivagami) tries valiantly to protect a baby from a few charging soldiers but perishes in the process against the backdrop of a powerful waterfall. That infant boy is taken in by the tribal chief and his wife. The boy (Shivudu) defies his mother's orders and ventures out of the valley, toward the waterfall, and further north into the nearby mountains out of curiosity and courage. He simply falls in love with a rebel (Avantika), whose cause he willingly adopts. He frees the captured and enslaved queen, who is later identified as his real mother (Devasena). A devoted warrior slave informs him of his father, the good and righteous Amarendra Baahubali, and his ambitious uncle, Bhallaladeva (Kattappa). And what is the astounding response Kattappa provides to Shivudu's query regarding the identity of his father Amarendra Baahubali's killer?

Vedam
An educated slum dweller, an aspiring rock star, an old villager, a prostitute, and an ostracised Muslim man's stories all lead up to a night in a hospital fraught with danger. A lower-middle-class man living in a slum, the son of an army officer pursuing his dream career as a rock star, a prostitute attempting to live on her own, a Muslim man planning to leave the city due to religious discrimination, and a debt-ridden weaver attempting to free his grandson from a loan shark are all trapped in a hospital under terrorist attack. They are all looking for redemption from their pasts for the greater good. Cable Raju, a slum dweller who works as a cable operator; Saroja, a prostitute; Ramulu, a debt-ridden weaver from Sircilla; Vivek Chakravarthy, an upcoming rock star; and Raheemuddin Qureshi, a Muslim from Hyderabad's Old Basti. The stories of these five characters are entwined. The 2010 Indian Telugu anthology film Vedam, also known as Chant, was written and directed by Krish and was made by Shobu Yarlagadda and Prasad Devineni under the banner of Arka Media Works. Allu Arjun, Anushka Shetty, Manchu Manoj, Manoj Bajpayee, Saranya Ponvannan, Nagayya, Deeksha Seth, and Lekha Washington are among the ensemble cast members in the movie. The music was written by M. M. Keeravani, and Gnana Shekar V. S. handled the filming.
Arundhati
Arundhati is a 2009 Indian Telugu horror fantasy film that was produced by Shyam Prasad Reddy under the banner of Mallemala Entertainments and directed by Kodi Ramakrishna. Along with Sonu Sood, Deepak, Sayaji Shinde, Manorama, and Kaikala Satyanarayana, Anushka Shetty plays the title role in the movie. Koti composed the music, and K handled the cinematography. Editing was done by Marthand K. Venkatesh and K. Senthil Kumar. The movie was one of the highest-grossing Telugu films of the year when it was released on January 16, 2009. It also won several awards, including 10 Nandi Awards and two Filmfare Awards South. In 2014, the same name is given to a Bengali remake of the movie.

An evil mystic is fought by a courageous queen. He returns to haunt the queen's ancestors three generations later. Arundhati is a stunning princess and the great-great-granddaughter of the ruler of a princely state, the Raja of Gadwal. Her wedding preparations are underway. She is adored and respected by her family because she was the first woman to be born since her great-grandmother. She travels to Gadwal to meet her family's patriarch. That evening, Arundhati gets a deceptive call from Rahul asking her to visit the Gadwal fort, where she will encounter a terrible revelation. When Arundhati learns the tale from an elderly housekeeper named Chandramma, she realizes that she is a reincarnation of her beloved great-grandmother Arundhati fondly called Jejamma.
Khalleja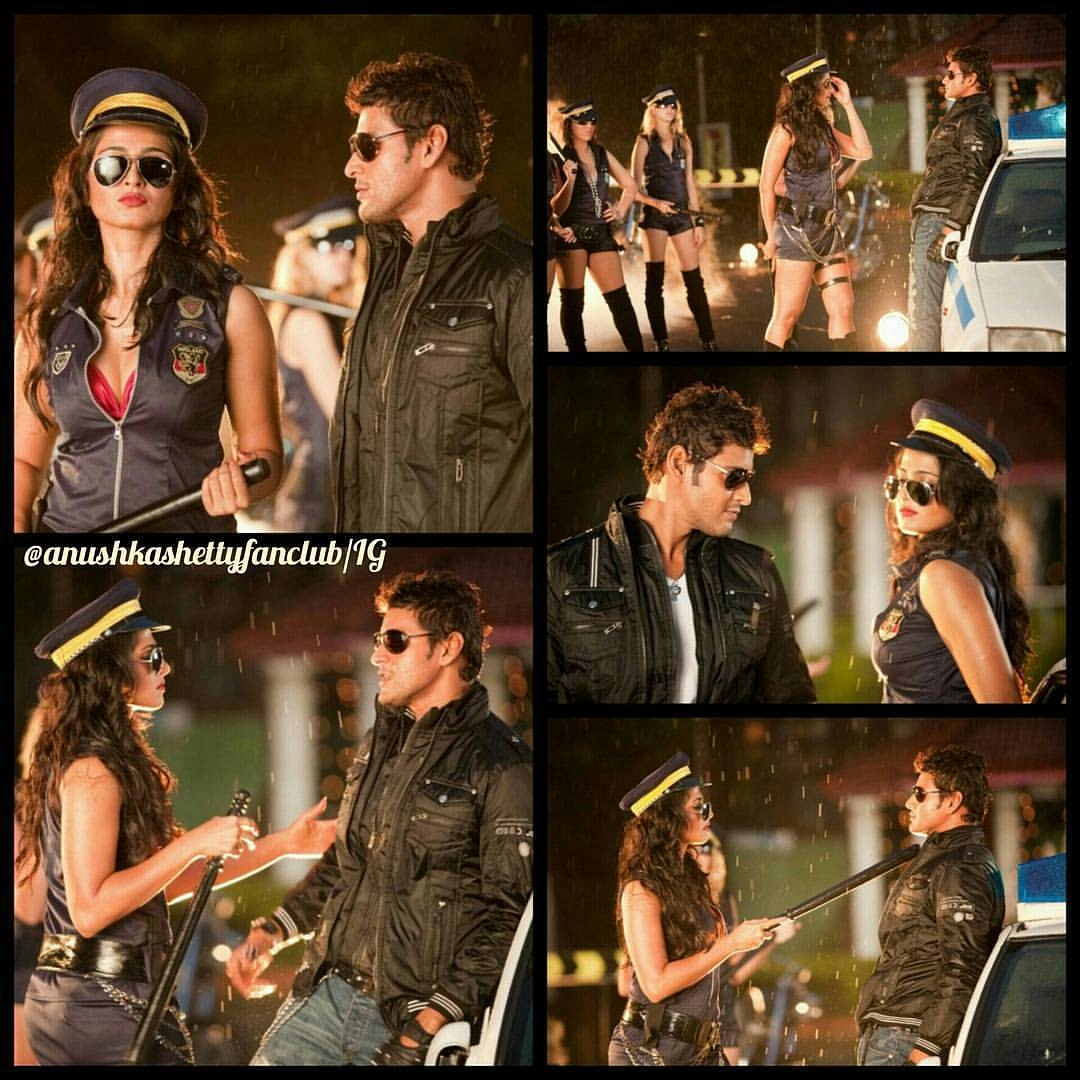 The plot centres on a remote Andhra Pradesh village where a strange disease is killing off a lot of residents. The local sorcerer foretells that God will intervene to save their community. In the meantime, Raju (Mahesh Babu), a cab driver from Hyderabad, travels to Rajasthan to give the family of a man who was killed in his car an insurance check. Raju encounters a villager in an odd circumstance and learns about their issue. The rest of the story is about how Raju accepts the duty to save the village from the grasp of evil after realizing quickly that he is indeed the God-sent that the soothsayer foretold. When a large number of villagers in Andhra Pradesh die inexplicably, an elder predicts Bhagwan will appear to provide answers and prevent further injustice. Shortly after assisting 5'10' statuesque beauty Subhasini/Sumita in the Rajasthan desert, taxi driver Raju is attacked by a swarm of goons, stabbed in the back, and presumed dead. He survives, beats up the goons, performs a number of miracles, and is mistaken for Bhagwan Shri Shivji. Trivikram Srinivas wrote and directed the 2010 Indian Telugu-language action comedy film Khaleja. Mahesh Babu, Anushka Shetty, and Prakash Raj star in the film, with Shafi, Sunil, Brahmanandam, and Ali playing supporting roles. The plot revolves around Raju (Babu), a cab driver who is hailed as God in a remote village and is forced to confront GK (Raj), a powerful industrialist, in order to save the village. The film is about illegal mining in India and the environmental damage it causes. It is Babu's return to acting after a three-year hiatus, and his second collaboration with Trivikram after Athadu.

Bhaagamathie
A 2018 Indian thriller titled Bhaagamathie was written and directed by G. Ashok. Anushka Shetty plays the title character in the movie, and other important roles are played by Jayaram (making his Telugu debut), Unni Mukundan, Murali Sharma, and Asha Sarath. The movie, which was simultaneously shot in Tamil and Telugu, centres on a former district collector who is held captive in a haunted house. She is being questioned concurrently by law enforcement officers looking into a politician they believe to be corrupt. The film's principal photography began in Hyderabad in June 2016, and it was released on January 26, 2018, in Telugu, Tamil, and a dubbed version in Malayalam. The film is a commercial success, earning over 67 crores. A CBI agent pursues a minister known as Mr. Clean's imprisoned personal secretary to gather information about him. Things take a sinister turn when they move her to a crumbling palace thought to be haunted by the ghost of a cruel queen. Chanchala Reddy, an IAS officer, is detained in a haunted house while being questioned by law enforcement officers looking into a politician they suspect of corruption.
Rudhramadevi
The story of Rudramadevi, a courageous warrior princess who became one of the Kakatiya dynasty's most notable rulers on the Deccan Plateau and one of the few ruling queens in Indian history, is told in this historical epic. Through the historic Putrika ceremony, Rudraba, the emperor of the Kakatiya dynasty's daughter, was formally recognized as a son and given the name Rudradeva so that she could succeed her father after his passing. Despite resistance, she rose to become one of the Kakatiya dynasty's most notable kings and one of the few ruling queens in Indian history.

Rudramadevi is a 2015 Indian Telugu-language 3D biographical action film based on the life of Rudrama Devi, one of the prominent rulers of the Kakatiya dynasty in the Deccan and one of the few ruling queens in Indian history. The film was written and directed by Gunasekhar and stars Anushka Shetty as Rudramadevi, alongside an ensemble cast including Allu Arjun, and Rana Dag Chiranjeevi narrates the film. Ilaiyaraaja composed the soundtrack and background score. Rudhramadevi was released in theatres worldwide on October 9, 2015, with dubbed versions in Hindi and Malayalam. Sri Thenandal Films released the Tamil version on October 16. The film became the fifth-highest opening day grossing Indian film of 2015. It grossed 32 crores worldwide in its first weekend.

Anushka Shetty's Career Timeline
Anushka Shetty's Struggles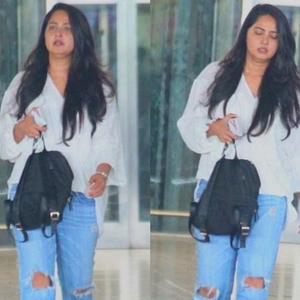 Anushka Shetty, the actress, has been criticized for her weight and 'visible double chin' by an entertainment website. A tweet criticising the actor is now saying that her 'weight issues are far from over' and that she 'looks very heavy and bloated.' The actor was being photographed by paparazzi as she exited the Hyderabad airport. Her physique is nothing shocking, but the tweet is offensive and only serves to objectify the actor. Someone of Shetty's stature in the business, who has solidified her place as a marketable star and a competent actor, must put up with fat-shaming from an entertainment portal. But regrettably, this is nothing new. But if actors like Anushka Shetty must deal with fat-shaming, it is not the fault of social media accounts that boldly label women as heavy or bloated or caption images like these as shocking. It also belongs to us. Actors are not treated as people by us. In real life, they experience ups and downs as well as struggles.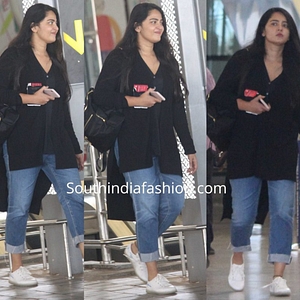 It's difficult to always maintain an attractive appearance, especially when it comes to your face. What if Anushka is going through a difficult time in her life right now, or even such a good one that she doesn't care about her weight? What if she sustains an injury that keeps her from engaging in strenuous exercise? What if she is currently unable to follow a diet? Do we adore Shetty because of how she looks or what she does? Her size and appearance shouldn't matter if she's a good actor, and the same is true for all other female actors. However, in a society where objectification of women, especially those who appear on the big screen, is so pervasive, it is obvious that this is not how things actually work. The sad fact is that women in entertainment continue to be divas for us viewers, some mythical beings who represent everything we want from women in general. We don't accept them as people, so we are harsh with them when they don't live up to our expectations of them.
Anushka Shetty's Networth and Income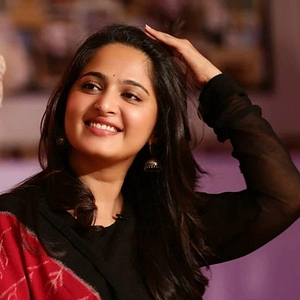 The amount of assets that exceed liabilities is referred to as net worth. Cash, real estate, and anything else of value are examples of assets. It is the value of everything you own less everything you own. Net worth is not calculated on a yearly basis. So, how much is Anushka Shetty currently worth? Anushka Shetty is thought to be worth approximately $15 million in US dollars, which is equivalent to $110 billion in Indian rupees. (110 billion INR). Anushka Shetty most likely moved up this list after the Baahubali films, as she is said to earn between Rs 2 and Rs 3 crore per film. Her wealth is derived from her work as a professional performer, model, endorser, and other sources. She is not only one of the wealthiest people in the movie business, but she also tops the list when it comes to charitable giving, support for the underprivileged, and social causes.
Anushka Shetty's Awards and Achievements
CineMAA Awards
2016 Winner CineMAA Award Best Actor - Female Rudhramadevi (2015)
2011 Winner CineMAA Award Best Actress: Critics Vedam (2010)
2010 Winner CineMAA Award Best Actor - Female Arundhati (2009)
Filmfare Awards South
2010 Winner Filmfare Award - Telugu Film Industry Best Actress Arundhati (2009)
Nandi Awards
2016 Winner Nandi Award Best Actress Size Zero (2015)
2009 Winner Nandi Award Special Jury Award Arundhati (2009)
South Indian International Movie Awards
2016 Winner SIIMA - Telugu Best Actress: Critics Rudhramadevi (2015)
Tamil Nadu State Film Awards, India
2011 Winner Special Award Special Jury Award for Best Actress Deiva Thirumagal (2011)
Times of India Film Awards
2013 Nominee Hyderabad Times Film Awards Best Actress Damarukam (2012)
Vijay Awards
2010 Winner Favorite Award Favorite Heroine Vettaikaaran (2009)
Anushka Shetty Interesting Facts
Anushka Shetty, who is Tulu by ethnicity, never imagined becoming an actor before being chosen in a casting by renowned director Puri Jagannadh.
Anushka Shetty first met Bharat Thakur during her time in college at a meditation class called 'Tapasya.' Though she was not interested in doing the workshop, she attended the session for the sake of her father AN Vittal Shetty. She used to instruct students in the third standard after graduating.
The lanky young woman, who had received excellent training from the spiritual teacher Bharat Thakur, decided to make yoga her career and used to lead classes in Mumbai. She considers the decision to teach yoga to be the most memorable time in her life.
Director Meher Ramesh noticed the certified yoga instructor while she was very busy teaching yoga classes and recommended her to Puri Jagan for his upcoming film 'Super' (2005), which starred Akkineni Nagarjuna.
One of Tollywood's tallest actresses. Anushka Shetty is the tallest actress in Tollywood at 5 feet 9 inches.
The stunning yoga instructor and actress has so far appeared in over 32 movies. The actress had 23 releases in just five years at the height of her career. While these included three cameos in the films Stalin,' 'King,' and 'Kedi,' her most notable performance was as Jejamma in the Kodi Ramakrishna-directed film 'Arundhati.'
Anushka enjoys writing poetry in English because her native Tulu has no script and she has a habit of collecting newspapers about natural disasters for her scrapbook. In Tollywood, Anushka Shetty is the only actress with the most awards under her belt.
Social Media
Frequently Asked Questions