Ashutosh Rana | Biography, Shows, Age, Net worth, Movies

Hitesh Mandot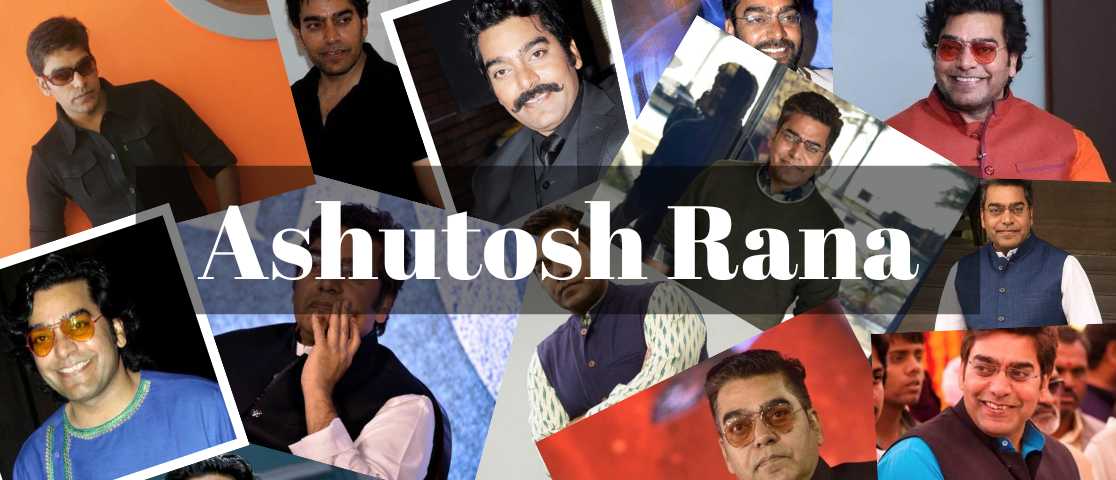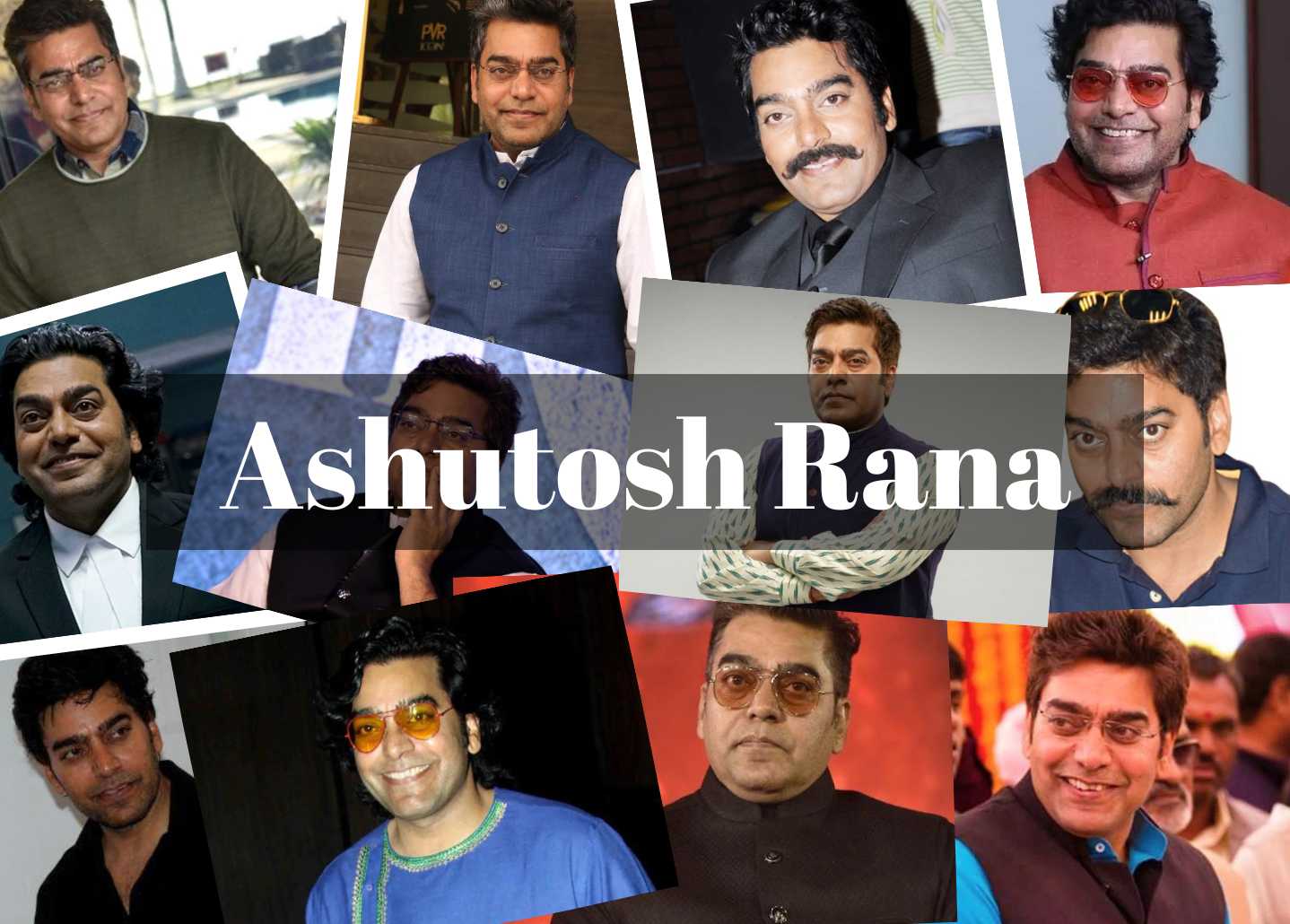 Ashutosh Rana's Biography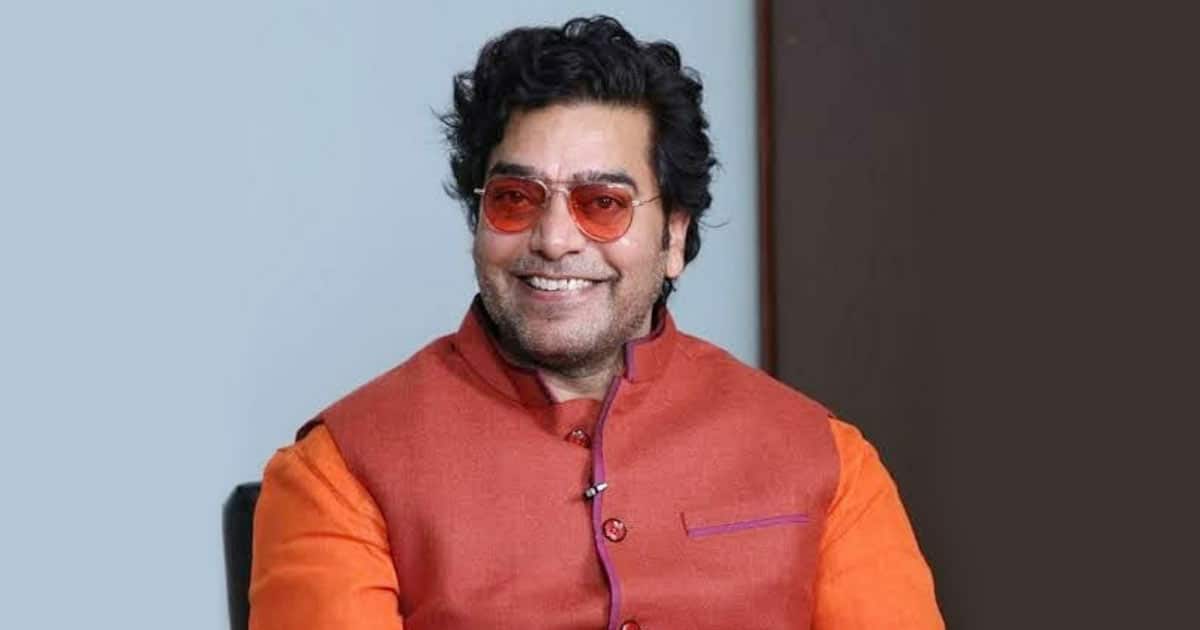 Ashutosh Rana is an Indian actor working in movies, television and producer. Ashutosh Rana's birth date is 10 November 1967. Ashutosh Rana's birth year is 1967. Ashutosh Rana's age is 55 years as of 2022. Ashutosh Rana's birthplace is Ahmedabad. Ashutosh Rana's zodiac sign is Scorpio. Ashutosh Rana's height is 5 feet 6 inches. Ashutosh Ramnarayan Neekhra, often known as Ashutosh Rana, is an Indian actor, producer, author, and television personality. He was born on November 10, 1967. He has contributed to films in Hindi, Tamil, Telugu, Kannada, and Marathi. He has also contributed to television programmes in India. Additionally, he received two Filmfare Awards for the films Dushman and Sangharsh. In a villainous character, he took home these Filmfare Awards. He is renowned for playing evil characters. He is a novelist in addition to being an actor. He wrote several books, including Maun Muskaan Ki Maar and Ramrajya. Swabhimaan was the first television series that Rana worked on, and he went on to work on Farz, Sazish, Jax Kabhi, Waris, and anchored the programme Baazi Kiski. He also served as the host of the reality program Sarkaar Ki Duniya, which was filmed on Mango Island in Karwar, Karnataka. Later, in 2010, he appeared as Thakral, a villain, in the Star Plus program Kaali- Ek Agnipariksha. Additionally, he had a leading role in the well-known Apradhi Koun Doordarshan TV series.

After appearing in the film Dushman, in which he played a cold-blooded psychopath killer, Rana gained notoriety in Indian cinema. In movies, he is frequently cast as the bad guy, often as a murderer. Additionally, he had supporting roles in some films. He has appeared in films from South India. He shows up quite regularly in Mahesh Bhatt's movies. In Humpty Sharma Ki Dulhania, directed by Karan Johar, he portrayed Alia Bhatt's father. He has appeared in numerous Kannada movies. The South Indian Super Star Vishnuvardhan, who has appeared in 220 films in five different languages, has costarred with him onscreen. He appeared in the Akshay Kumar-starring Kannada movie Vishnu Vijaya.

Claim Your FREE Celebrity Shoutout
✕
Claim Now!
Ashutosh Rana's Family and Education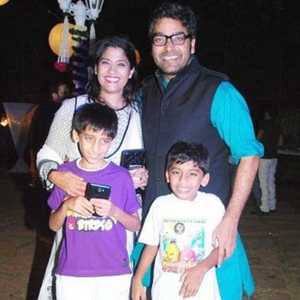 Ashutosh Rana's birthplace is Ahmedabad. Ashutosh Rana's zodiac sign is Scorpio. Ashutosh Rana's height is 5 feet 6 inches. Ashutosh Rana's father is Ramanayaran Neekhra. Ashutosh Rana's sister is Kamini Gupta. Ashutosh Rana's sons are Shouryaman Rana and Satyendra Rana.

Ashutosh Rana was conceived on November 10th, 1967. He hails from Kasindra, which is a city in Gujarat's Ahmedabad district. He completed his primary education at Gadarwara, where he also spent his formative years. In the previous local Ramleela productions, he used to portray the part of Ravana.

Rameshwar Neekhra, a two-term Lok Sabha member from Narmadapuram and a state vice president of the Indian National Congress, is his cousin. He studied acting at the National School of Drama in New Delhi. In Prithvi Theatre, he has performed in numerous plays with Satyadev Dubey. Rana is wed to Bollywood actress Renuka Shahane. Shauryaman and Satyendra, their two sons, were born.

Talk To Similar Celebrities
Ashutosh Rana's Affair and Relationship
Ashutosh Rana's wife Renuka Sahane
Ashutosh and Renuka originally met while working on the sets of Hansal Mehta's film Jayati. Both of them were introduced to one another by singer Rajeshwari Sachdev. Although Ashutosh had seen Renuka's work, she was unaware of both him and his stints. Ashutosh introduced himself to Renuka and said, very politely: The phrase Hum aapke bade prashansak hain.

Renuka was overcome by it, but after that they lost touch for a while. Renuka was unable to attend the Diwali celebration that was hosted by director Ravi Ravi, which is when everything began anew. The following day, Ashutosh left Renuka a voicemail wishing her a happy Diwali. The rest, as they say, is history after those voicemails and a few more voicemails.

Renuka once recalled those earlier times and said: Director Ravi Rai had Ashutosh, a few other people, and I in mind when he was planning a series in October. Ashutosh was unable to attend Ravi Rai's Divali party because he had an interview to conduct. The following day, he left a Happy Divali message on my answering machine. This occurred on October 17; he then called once more on October 19 and once more on October 20, 1998. She added further: I called him back since I was feeling a little awkward, and we ended up talking for an hour. The days that followed were incredible. Due to our hectic work schedules, we only spoke on the phone, but on December 31, 1998, we first met in person.

Renuka and Ashutosh desired a traditional wedding with just close family and friends present. After a lengthy romance of 2.5 years, the pair chose to get married in Ashutosh's birthplace of Madhya Pradesh, Damoh.

Ashutosh Rana's Movies and Career
Ashutosh Rana First Movie Sanshodhan (1996)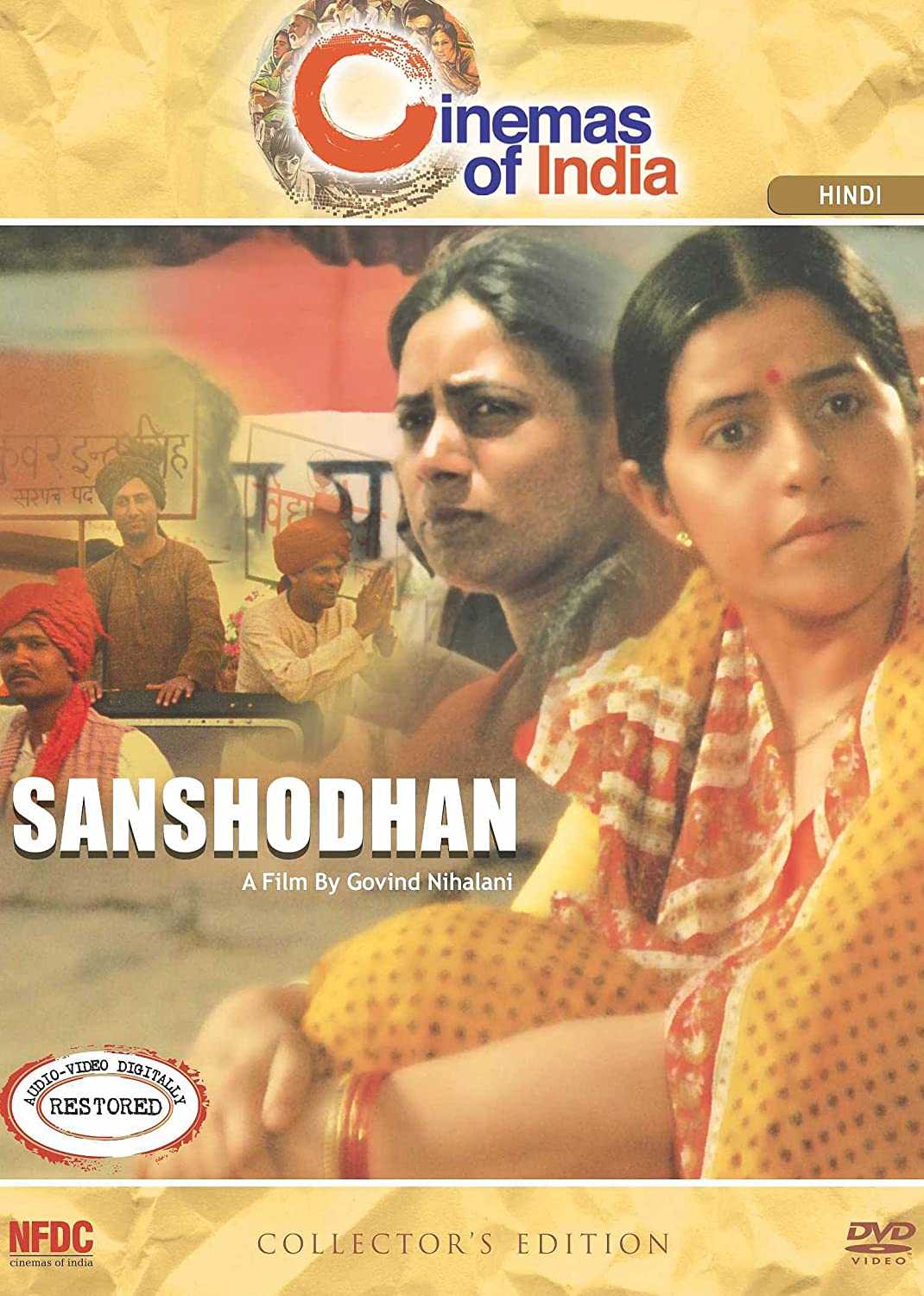 The topic centers on the most recent amendment, which the government announced would reserve one-third of the seats in each Village Panchayat (council) for women. It demonstrates how women leaders struggle to be heard in a world dominated by men. Additionally, it concerns how little funds actually reach the intended recipient because intermediaries keep the majority of the funds given by the government.

The small village committee at Parmino is all-male. Then, all of a sudden, news breaks that the Indian constitution has been amended to request that one-third of the committee members be women. In an effort to keep their writ running, the village head, Ratan, and other residents decide to allow the ladies in their families run on the designated seats.

The other members get their women to compete while Ratan Singh urges his son Inder to get his wife, Manju, to run. Vidya, the recently wed bride of the underprivileged store owner Bhanwar, who owes the village chief money, is also asked to compete. However, Vidya asks them to give an account for the money used to partially construct the school, turning the tables on them.

Ashutosh Rana Movie Dushman (1998)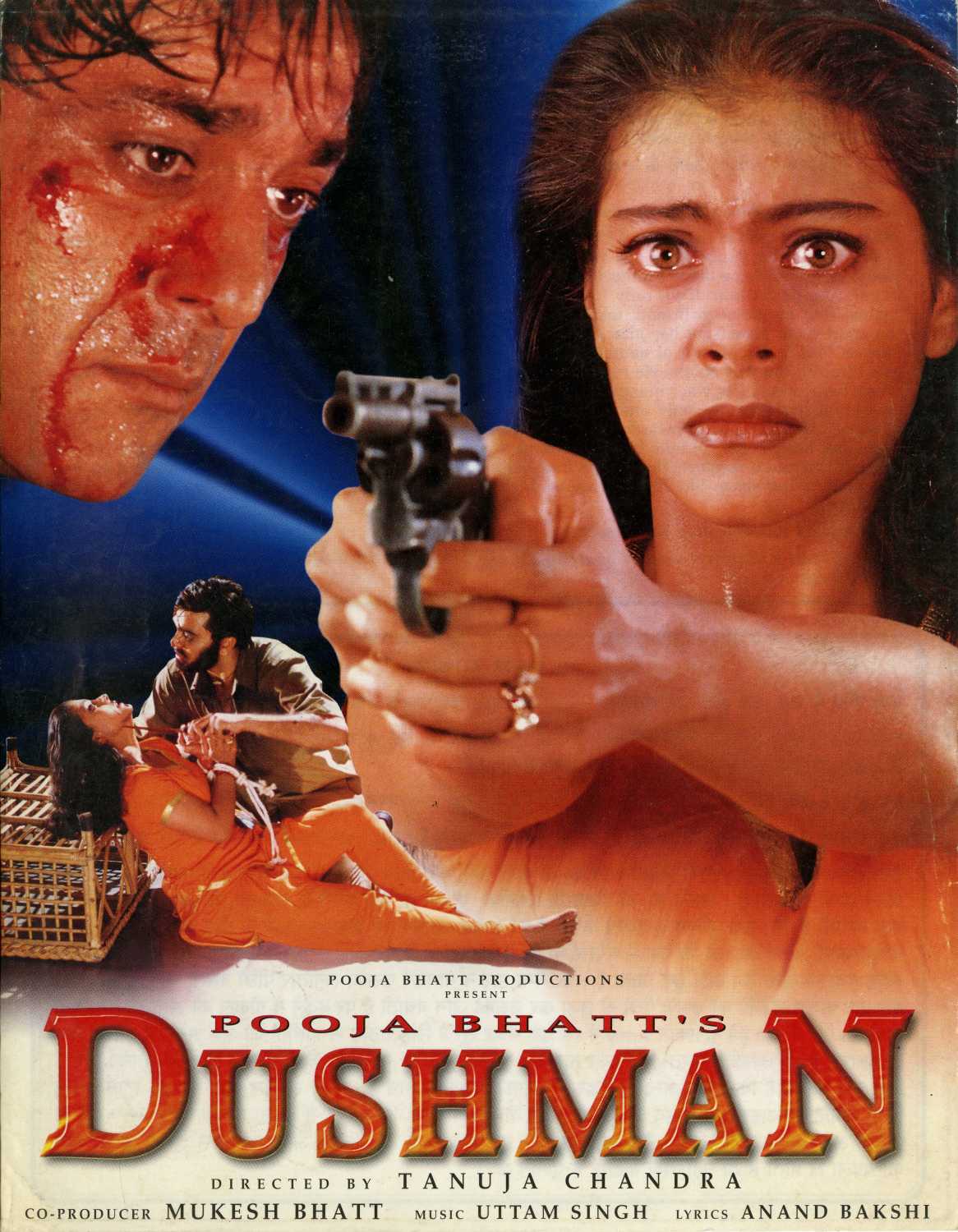 Kajol, Sanjay Dutt, and Ashutosh Rana feature in the 1998 Hindi-language psychological thriller Dushman (also known as Enemy). Tanuja Chandra is the director, and Mukesh and Pooja Bhatt are the producers. The movie is an adaptation of the Hollywood movie Eye for an Eye.

Dushman was nominated for Best Supporting Actress and won Best Villain (Rana) at the 44th Filmfare Awards (Tanvi Azmi). In addition, Kajol was nominated for Best Actress at the ceremony for her work in the movie, but she took home the prize for her work in Kuch Kuch Hota Hai.

Anand Bakshi wrote the lyrics, and Uttam Singh created the music for the movie.

Ashutosh Rana Movie Raaz (2002)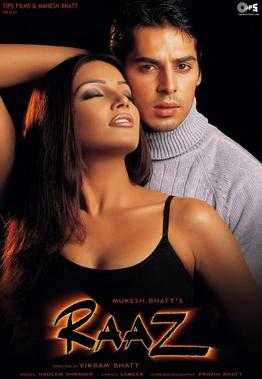 The 2002 Indian supernatural horror film Raaz, sometimes known as Secret, was helmed by Vikram Bhatt. Along with Dino Morea, Malini Sharma, and Bipasha Basu, she plays the lead role in the movie. Aditya and Sanjana are a married couple who relocated to Ooty in an effort to rescue their failing union. When a spirit begins to haunt the house, they discover more than they bargained for in their new house. Sanjana, the wife, discovers out of the blue that her husband is a participant in the spectral plot, which she must unravel in order to flee. The movie is an unauthorised adaptation of the What Lies Beneath movie from Hollywood.

Being the most successful endeavour and the first Raaz instalment, it was the second-highest grossing movie of 2002. Its background music (BGM), which was edited by Rao and Uday Inamati, was a key component in its popularity. The 48th Filmfare Awards nominated Basu for Best Actress for her widely praised performance. A number of prestigious Indian award ceremonies nominated Nadeem-Shravan for their music. The film's sequel, Raaz: The Mystery Continues, was released on January 23, 2009, and Raaz 3, the third entry in the series, was released on September 7, 2012. On September 16, 2016, Raaz Reboot, a fourth movie, was released.

Ashutosh Rana Movie Awarapan (2007)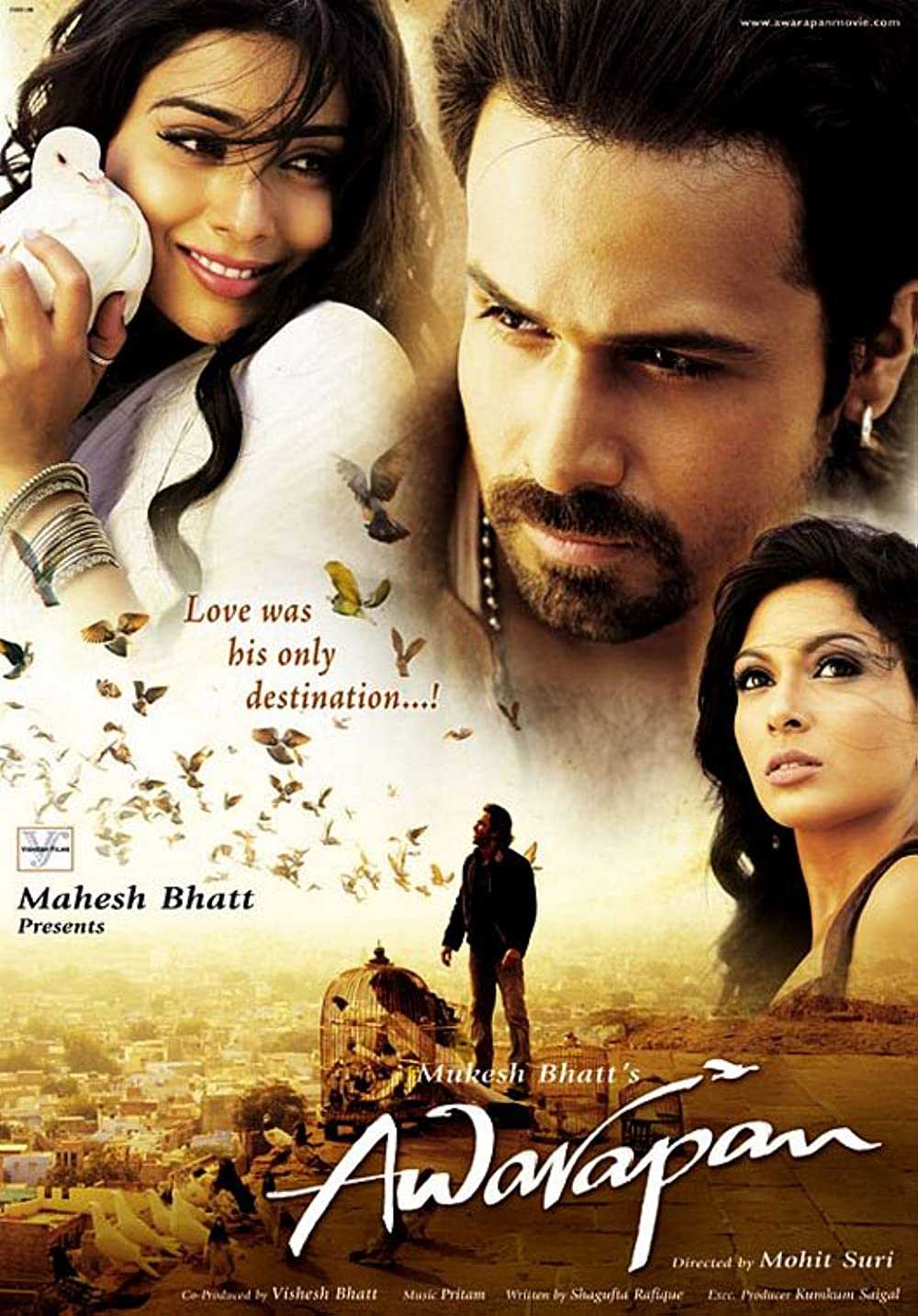 Awarapan, which translates to vagrancy, is a 2007 Indian Hindi-language neo-noir action film that was written and directed by Mohit Suri from a script by Mukesh Bhatt and produced by Shagufta Rafique. Emraan Hashmi, Shriya Saran, Mrinalini Sharma, and Ashutosh Rana are among its cast members. Gangster Shivam Pandit (Hashmi) in the movie is given the task of keeping an eye on Reema (Sharma), Bharat Malik's covert Pakistani mistress. A Bittersweet Life, a South Korean movie, was remade without acknowledgment. Neo-noir and action thriller clichés are used in Awarapan.

On June 29, 2007, Awarapan was released in theatres both in India and throughout the world. Despite the movie's monetary failure, Hashmi's best work finally came to be recognised.

Ashutosh Rana Movie Humpty Sharma Ki Dulhania (2014)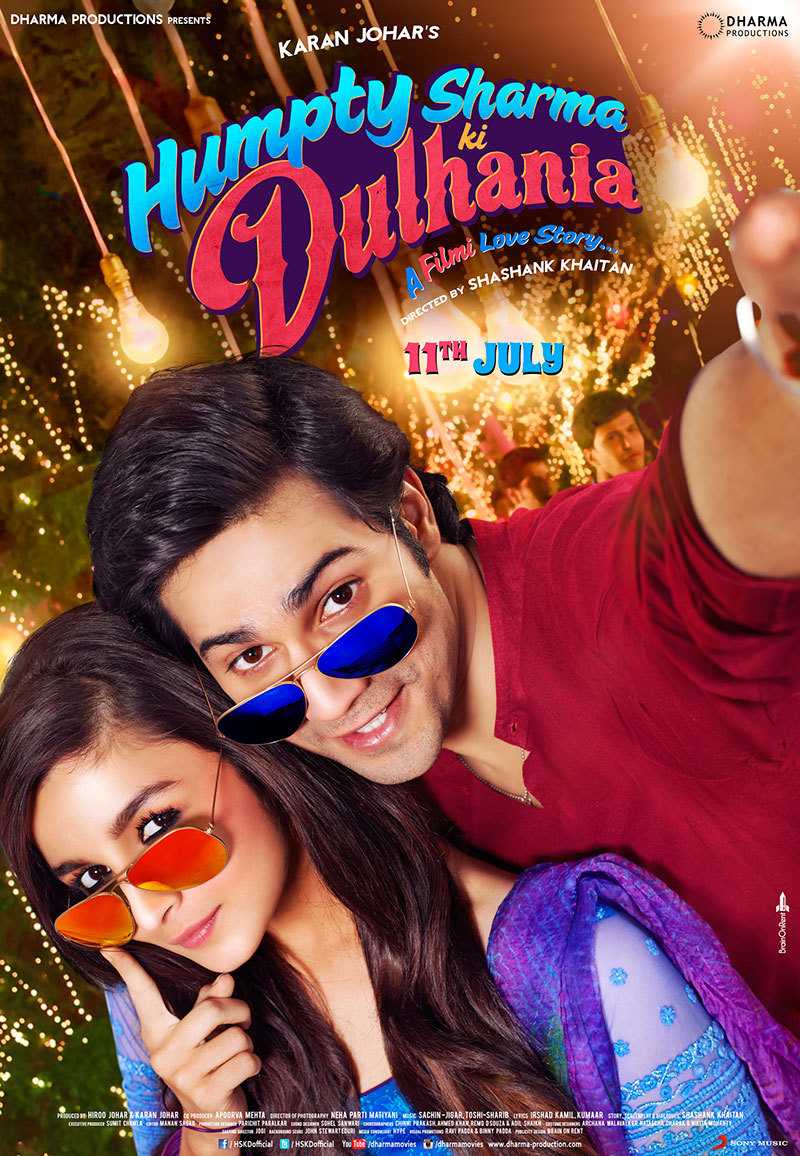 A 2014 Hindi-language romantic comedy film titled Humpty Sharma Ki Dulhania, also known as Humpty Sharma's Bride, was written and directed by debutant Shashank Khaitan and was made by Dharma Productions. [3] Varun Dhawan, Alia Bhatt, and rookie Sidharth Shukla all star in it. On July 11, 2014, Humpty Sharma Ki Dulhania was released in theaters. With a global gross of 119 crore, it was a box office hit. In 2017, Badrinath Ki Dulhania, a sort of sequel, was made available.

It was revealed in May 2016 that Khaitan would pen and helm a new romantic comedy for Dharma Productions, starring Dhawan and Bhatt in the lead roles. The movie is regarded as the second entry in the Dulhania franchise, which started with Humpty Sharma Ki Dulhania, despite the fact that the two movies will have different stories and casts. On March 10, 2017, the follow-up, Badrinath Ki Dulhania, was made available.

Ashutosh Rana Movie Dhadak (2018)
Dhadak is a 2018 Hindi-language romantic drama film co-produced by Karan Johar, Hiroo Yash Johar, and Apoorva Mehta under the banner of Dharma Productions, with Zee Studios serving as a sponsor producer. Dhadak was written and directed by Shashank Khaitan. Ishaan Khatter and Janhvi Kapoor star in the remake of the 2016 Marathi-language film Sairat by Nagraj Manjule, which was also made by Zee Studios. Ashutosh Rana, Ankit Bisht, Shridhar Watsar, Kshitij Kumar, and Aishwarya Narkar play supporting roles.
Janhvi Kapoor, the daughter of Sridevi and Boney Kapoor, made her acting debut in Dhadak, which Johar announced would be produced in November 2017. It began principal photography in December 2017 and was finished in April 2018. Amitabh Bhattacharya wrote the lyrics for the soundtrack, which was composed by Ajay-Atul, and John Stewart Eduri composed the background music. Zee Studios handled the movie's international distribution.
Dhadak, whose worldwide theatrical debut was initially planned for July 6, 2018, was delayed and took place on July 20, 2018. Although Khatter's performance was praised, it received negative reviews from critics for glossing over the issue of caste-based discrimination, which was present in Sairat, and for being a subpar remake of the original. Dhadak became a commercial success, earning more than 110.11 crores (US$14 million) across the globe.

Ashutosh Rana's Upcoming Movies
Bhale Thammadu
N. Linguswamy is the director of the Telugu action movie Bhale Tammudu. Arya and Madhavan are actors in the Bhale Tammudu ensemble.

Mai Hoon Khalnayak
Jagdish Sharma is the director of the Bollywood action film Main Hoon Khalnayak. Jackie Shroff and Kader Khan are part of the Main Hoon Khalnayak cast.

Pathaan
Siddharth Anand is the director of the action-crime film Pathaan. Along with John Abraham, Dimple Kapadia, Siddhant Ghegadmal, and numerous more actors who have been featured in supporting roles, the film stars Deepika Padukone and Shahrukh Khan in the primary lead roles. Vishal Dadlani and Shekhar Ravjiani created the soundtrack, Satchith Paulose shot the movie, and Aarif Sheikh edited it. Aditya Chopra under the Yash Raj Films brand produced the movie.

Ashutosh Rana's Career Timeline
Ashutosh Rana Controversy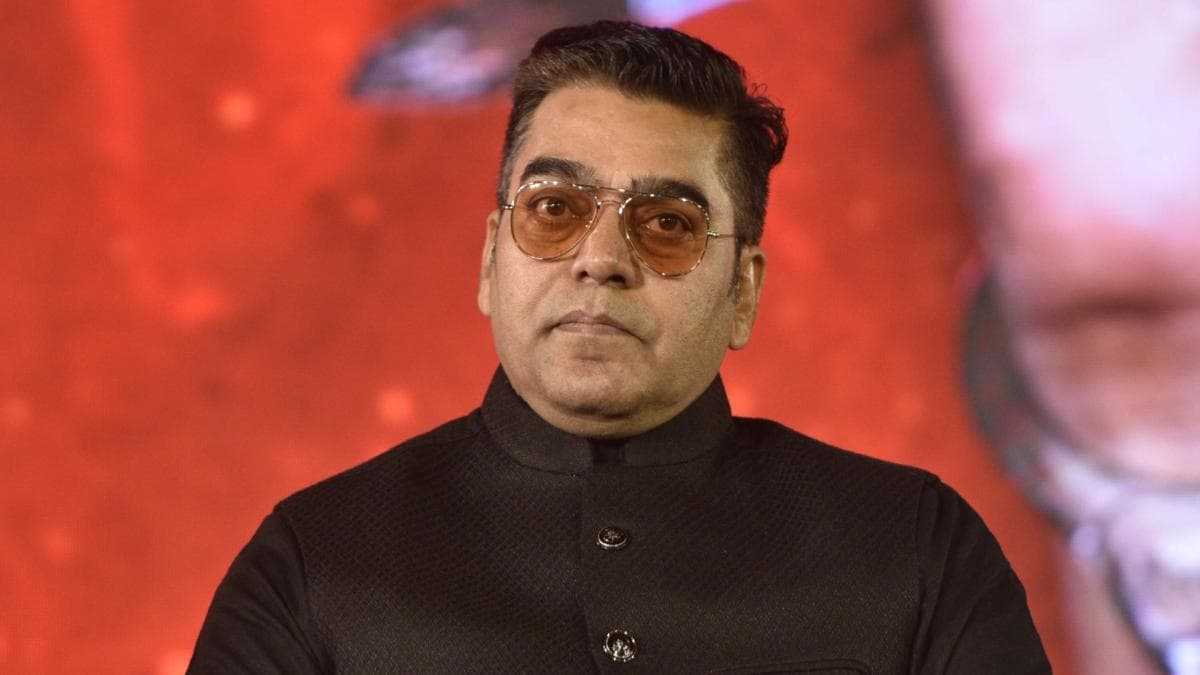 The talented actor was featured in a previous video that an Indian film producer posted on the microblogging platform when he responded to a reporter who asked him about the state of the country amid the religious conflicts in an amusing but appropriate way. Ashutosh Rana gave thought-provoking poetry as an explanation of his viewpoint on the essence of a nation, regardless of religious differences.

In his lines, he discussed the division of land based on religion and culture while raising queries regarding the separation of natural components such as the moon and stars. He also considered how, regardless of religion, all people take the same amount of water and air from the environment and pondered whether any particular religion had been associated with these aspects of nature. In his concluding remarks, the War actor called out the fake leaders of the community and said, Neither Ram nor Allah damaged any temple.

Ashutosh Rana's Net worth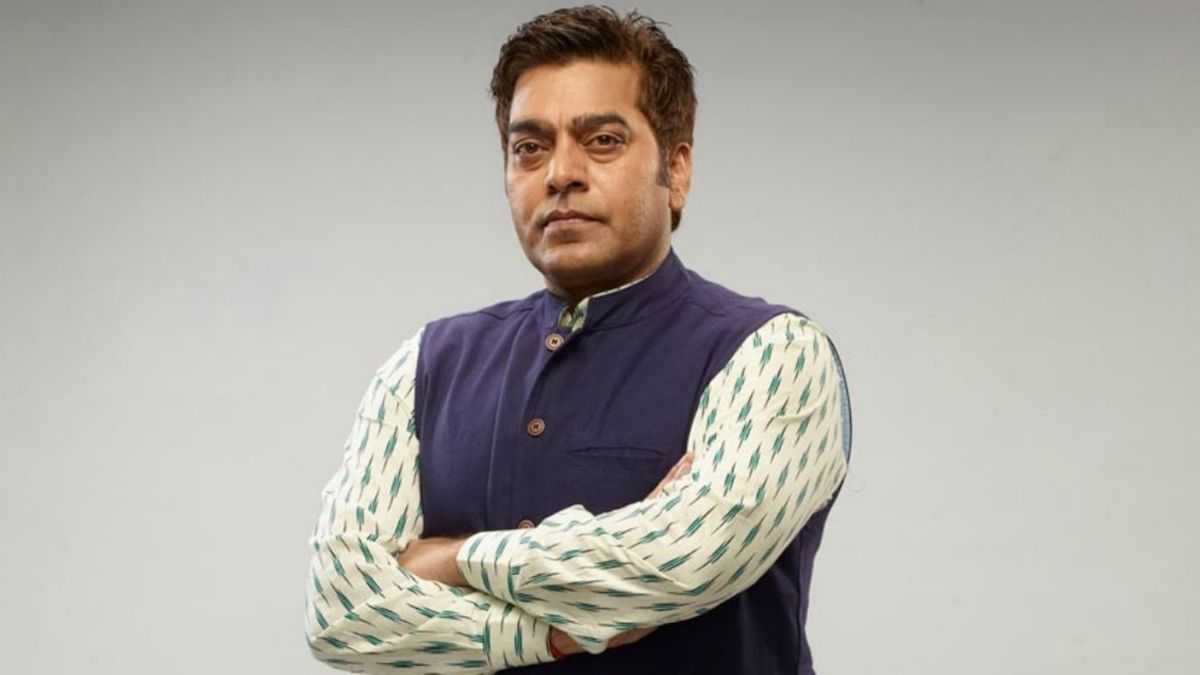 Ashutosh Rana's entire net worth is thought to be 6.5 million dollars, or roughly 46 billion rupees in Indian currency (i.e. approx. Forty-Six Crores INR). Ashutosh Rana's primary sources of income are movies and brand endorsements. He strives to spend time with his son and be a part of his childhood since he likes spending time with his family, especially with his son.

Since Ashutosh Rana is the most well-known actor internationally, his net worth is expected to rise by 40% over the next three years as a result of the popularity of his movies. As the best performer in his films, Mr. Ashutosh has earned a number of film-Fare honours.

Ashutosh resides in an opulent home in Gadarwara. This property is thought to be worth 3 crore Indian rupees. He also has a number of real estate holdings across the nation. Ashutosh is the owner of a few luxury vehicles, including the Mitsubishi Pajero and the BMW X1. Ashutosh Rana charges 4-5 Crore for each film in addition to a cut of the take. For the endorsement of a brand, he demands Rs. 1 crore.

Ashutosh Rana's Awards & Nominations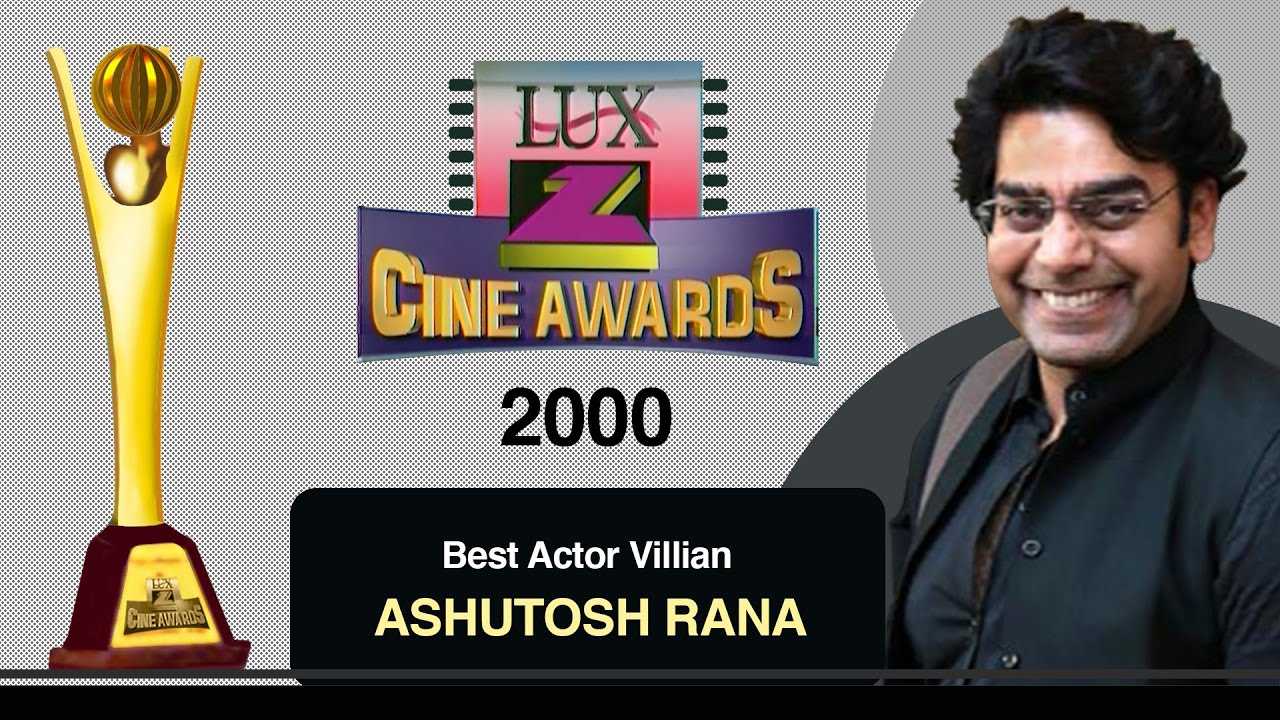 1999 Won Screen Award for Best Actor in a Negative Role for Dushman
1999 Won Zee Cine Award for Best Villain for Dushman.
2000 Won Zee Cine Award for Best Villain for Sangharsh.
1999: Won Dushman
2000: Won Sangharsh
2014: Nominated- SIIMA Award for Best Actor in a Negative Role (Telugu)-Tadakha
2021: Won - 2021 Filmfare OTT Awards for Best Supporting Actor in a Web Original Film Pagglait.
Ashutosh Rana's Interesting Facts and Trivia.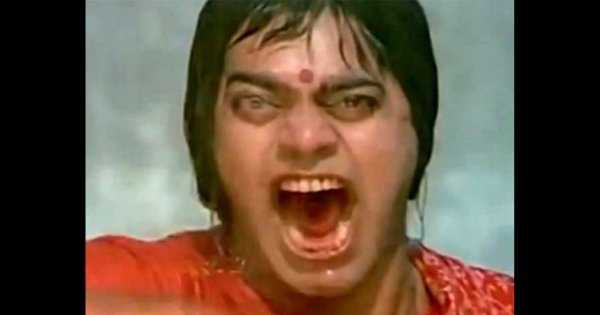 Even though Ashutosh is now a well-known actor in films, his acting career began in 1995 with the TV series Swabhimaan.
Additionally, he has made numerous appearances in serials including Farz, Sazish, and Waris.
TV programmes like Baji Kiski and Sarkar Ki Duniya have been hosted by Ashutosh.
He portrayed Thakral, a villain, in the television series Kali-Ek Agniksha in the year 2010.
He made his cinematic debut the following year after becoming well-known in the television sector. He was given credit for the movie Dushman and was also given a Filmfare Award.
After that, Ashutosh played a bad guy in the 1999 movie Sangharsh, which was released. He also received the Filmfare Award for his performance in a derogatory character.
Ashutosh has worked on films in Bengali, Marathi, Tamil, Telugu, and Hindi in addition to Hindi. The actor has appeared in about 14 Telugu films, two Marathi films, two Kannada films, and about six Tamil films.
In terms of his personal life, Ashutosh Rana is wed to the actress Renuka Shahane. The beautiful couple recently celebrated 19 years of marriage.
Ashutosh is a writer in addition to being an actor. The actor has written several books, including Maun Muskaan Ki Maar and Ramrajya.
Social Media
Frequently Asked Questions