Thank you so much! You will be contacted by our team shortly.
Varun Buddhadev
Book video @

₹ 1,499

1,699
Varun Buddhadev
Book video @

₹ 1,499

1,699
Secured & Safe Payments
---

Buy For

₹1,424
Extra ₹75 off on this booking
Members Only

Flat 15% Off
Additional discount for Prime Users
---
Money-back Guarantee!
If for some reason, your request could not be completed, we'll refund your money within 3-5 working days.
Need help?
Reach out to us on WhatsApp or Email for queries. Our support team shall get back to you within 2-3 working days.
Secured & safe payments
Every transaction is 100% safe. Your payment details are encrypted during the transaction to safeguard your data.
Book A Personalised Celebrity Wish From Varun Buddhadev
Looking to add an extra touch of magic and excitement to your special celebrations? Look no further! We are thrilled to introduce a fantastic opportunity to book personalised greetings from your favourite celebrity.
Picture the sheer joy and amazement on your loved one's face when they receive a heartfelt personalised message from their beloved celebrity. Whether it's a birthday, anniversary, wedding, or any other festive occasion, these personalised greetings will create unforgettable memories that will be treasured forever. Don't miss out on this incredible chance to make your loved one's celebration truly extraordinary!
Book A Personalised Celebrity Invitation Video Message From Varun Buddhadev
Planning a milestone event and yearning for remarkable invitations? Look no further! Introducing a unique opportunity to book personalised invitation messages from the illustrious Varun Buddhadev.
Envision the contagious excitement sweeping across your guests as they receive an exclusive invitation crafted personally by Varun Buddhadev. Brace yourself for a touch of Varun Buddhadev's warmth and charisma, elevating your birthday extravaganza, anniversary celebration, wedding affair, or any special occasion to unforgettable heights.
Book a Motivational Video Message From Varun Buddhadev
Are you searching for a unique, impactful way to uplift and motivate your struggling loved ones? Book personalised motivational messages from Varun Buddhadev. Whether it's a friend facing a setback, a family member in need of a boost, or anyone going through a difficult phase, Varun Buddhadev's personalised motivational messages will ignite a spark of hope and motivation.
Book a Personalised Brand Endorsement Video From Varun Buddhadev
Ready to witness your brand soar to new heights? Look no further! Introducing personalised celebrity endorsement videos that will revolutionise your brand's visibility and leave an indelible mark.
Think about the impact of having your adored celebrity passionately endorse your brand through a captivating, tailor-made video. It's the game-changer that will amplify your brand's reputation, entice fresh customers, and ignite envy among your competitors. With our personalised celebrity endorsement videos, watch your brand shine like never before.
Why Book A Personalised Celebrity Video Wish From Varun Buddhadev?
Unforgettable Moments - By booking personalised wishes from your favourite celebrity, you'll create unforgettable moments that your loved one will treasure forever. The genuine and personal messages from these esteemed personalities will make their special day truly exceptional.

Tailored Expressions of Love - Each wish will be carefully crafted to reflect the unique qualities and significance of the occasion. The celebrity will incorporate personal details and heartfelt sentiments to ensure a truly personalised and touching experience.

A Connection with Stardom - Your loved one will feel a remarkable connection to their favourite celebrity as they receive a personalised wish. It's an opportunity for them to feel the warmth, admiration, and support of someone they admire, making their celebration even more special.

Diverse Occasions - Whether it's a birthday, anniversary, wedding, or festival, personalised celebrity wishes are available for various occasions. Choose the celebrity who resonates with your loved one and let their heartfelt wishes make the celebration truly extraordinary.
Book a Personalised video message from Varun Buddhadev and surprise your family and friends.
Personalised Video Messages from Actor Varun Buddhadev
Looking for a unique and sentimental gift for your loved ones? Surprise your dear ones on their special days with an unforgettable experience! Grab this exclusive opportunity to send them personalised video messages from the renowned actor Varun Buddhadev, acclaimed for his roles in Toolsidas Junior and RRR. Perfect for birthdays, anniversaries, weddings, festive times, and more.
Delight your beloved as they receive an authentic video message from Varun himself, specifically personalised for them. Whether celebrating birthdays, anniversaries, weddings, or other milestones, Varun's custom wishes guarantee an unforgettable celebration.
Key Highlights:
Unique and personalised wishes from popular actor Varun Buddhadev

Ideal for birthdays, anniversaries, weddings, festivals, and special moments

Leave a lasting impression with a truly memorable surprise
Don't wait! Make your dear ones' day extra special with personalised wishes from Varun Buddhadev.
Make Your Special Occasion Unforgettable with Personalised Invitations from Varun Buddhadev
Elevate your special occasion with an extraordinary invitation experience! Delight and captivate your guests by incorporating unique, personalised messages from Varun Buddhadev into your invitations.
Imagine how excited your friends will be when they open their special invitation, straight from Varun himself. His exciting and sincere messages are sure to make your event really amazing, leaving a long-lasting impression on your guests.
Boost Morale with Personalised Motivational Messages from Varun Buddhadev
Are you looking for an exciting and effective way to encourage and uplift members of your family or friends who are going through a difficult time? Turn to the power of personalised motivational messages crafted by Varun Buddhadev.
The carefully chosen words of wisdom can help a friend who is having a hard time, inspire a family member who needs motivation, or give hope to anyone who is going through something difficult. Start a fire of hope and inspiration with Varun Buddhadev's personalised messages that are meant to touch and move people.
Why Choose A Personalised Wish From Varun Buddhadev?
Treat yourself or a loved one to a spectacular gift—a personalised wish from popular superstar Varun Buddhadev. Here's why it's the perfect choice:
1. Experience Stardom
Enjoy Varun Buddhadev's star power. His loveliness has won over the hearts of millions of people, and now you can use this famous charm to make your loved ones' special day unforgettable.
2. Customised & Heartfelt Wishes
Varun's personalised wishes come straight from the heart. Created for each individual and occasion, his words - whether they are birthday wishes or warm anniversary notes - will create an impact, leaving a mark on the hearts and minds of the people.
3. Unique & Exclusive Content
Every wish from Varun Buddhadev is one-of-a-kind. His signature smile, vibrant energy, and authentic expressions will truly make the recipient feel cherished and special.
4. Flexibility and Variety
We offer wishes in different formats to suit your style and occasion. Be it a video message, a sweet voice note, or a virtual meet-and-greet, choose the best option to brighten up your loved one's day.
5. Memories to Cherish
Varun's personalised wishes are not just messages – they are magical moments that create lifelong memories. These unique greetings from a beloved star will be a treasure that you and your loved ones will remember forever.
Book a personalised wish from Varun Buddhadev today and experience the joy of gifting something truly special!
Know More About Varun Buddhadev
Varun Buddhadev is a talented and popular Indian child actor known for attracting audiences with his remarkable performances. With his charming and endearing presence, Varun has made a significant impact worldwide.
Life Story
Varun was born on the 26th of May, 2006, in Mumbai, Maharashtra. Varun Buddhadev's age is 17 as of 2023. His zodiac sign is Gemini.
Education
Varun completed his early education at Shri Balaji International School. Recently, he started going to a highly regarded educational institution.
Family
Varun Buddhadev's family includes his mother and father. His father's name is Paras Buddhadev, and his Varun's mother's is Sonika Buddhadev.
Career
Varun is an incredible young Indian talent. He has established himself as a versatile artist with an impressive resume that includes TV shows, web series, music videos, and movies. Varun Buddhadev's age was just eight when he started acting. He is best known for his work in Tollywood and Bollywood movies.
In Toolsidas Junior, Buddhadev shared the screen with legendary actors Sanjay Dutt and Dalip Tahil. His fantastic performance earned him significant recognition.
In 2022, Varun had a role in the film RRR, which was one of the most successful films of the year and also starred N. T. Rama Rao Jr., Ram Charan, Alia Bhatt, Ajay Devgn, Shriya Saran, and Ray Stevenson. Varun played a supporting role in the film. He played the young version of Ram Charan's character, Sitarama Raju.
In the music video, Tara Teri Akhaan Da Maa, Varun played the lead role. Varun also appeared in the historical action drama film Samrat Prithviraj. He played a young Prithviraj. The movie also stars Akshay Kumar, Sanjay Dutt, Sonu Sood, Manav Vij, Ashutosh Rana, and Sakshi Tanwar.
One of the next films he is in is called Kadak Singh. Sanjana Sanghi, Pankaj Tripathi, and Parvathy Thiruvothu are a few of the actors who will be seen in the film.
Charismatic and fun, Varun Buddhadev has charmed numerous fans across social media platforms. His amazing on-screen roles, combined with his lovable nature, have made him a fan favourite. Varun Buddhadev's Instagram ID is @buddhadevvarun and he has a massive fan following.
Varun Buddhadev Movies and TV Shows
Movies
| | |
| --- | --- |
| Year | Name |
| 2023 | Kadak Singh |
| 2022 | Kora Kagazz |
| 2022 | RRR |
| 2022 | Toolsidas Junior |
| 2021 | |
| 2020 | Bulbul |
| 2018 | |
| 2018 | |
Series
| | |
| --- | --- |
| Year | Name |
| 2023 | Crime Aaj Kal |
| 2021 | |
| 2020 | |
| 2019 | Love Sleep Repeat |
| 2017 | |
| 2016 | |
Awards and Achievements
He was awarded the 68th National Film Award for Best Child Actor for his role in the movie Toolsidas Junior.
Don't miss your chance to add something extra to your special times with a heartfelt wish from Varun. So, Why wait? Experience unforgettable moments with Varun Buddhadev's genuine wishes. Start now to make memories that will stay with you forever! #JustTringIt
Photos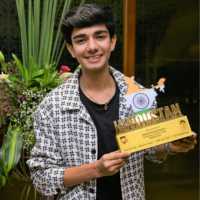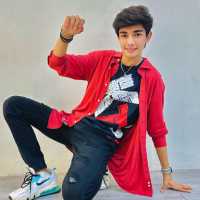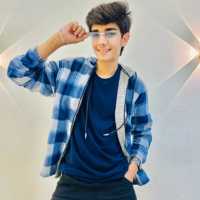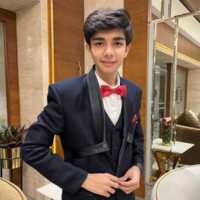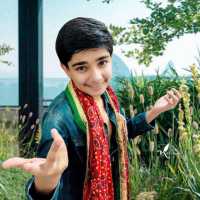 | | |
| --- | --- |
| Real Name | Varun Buddhadev |
| Profession | Actor |
| Celebrity Type | TV and Movie Star |
| Age | 17 as of 2023 |
| Date Of Birth | 26 May 2006 |
| Birthplace | Mumbai, Maharashtra |
| Marital Status | Unmarried |
| Zodiac Sign | Gemini |
| Nationality | Indian |
| City of Residence | Mumbai, Maharashtra |
| Height | 5 Feet 1 Inches |
| Weight | 50 Kg |
| Notable Work | Toolsidas Junior |
| First Web Series | Love Sleep Repeat |
| Total Films | 10+ |
| Instagram ID | @buddhadevvarun |
| Instagram Followers | 1.2M |
---
Frequently asked questions
Varun Budhadev is a child actor and Instagram star.
Varun Budhadev's birthday is on May 26th.
Varun Budhadev's age is 17 years as of 2023.
Varun Budhadev was born in Mumbai, Maharashtra.
Yes. Varun Budhadev is in the film RRR.
Varun Budhadev's role in the film RRR is of young Alluri Sitaramaraju (Ram Charan).
Varun Buddhadev is popularly known for the movie Toolsidas Junior.
Varun Buddhadev's birthday is on the 26th of May, 2006.
Yes, you can easily book a personalised wish from Varun Buddhadev via Tring.
Varun Buddhadev's Zodiac sign is Gemini.
Varun Buddhadev's first Web series was Love Sleep Repeat.
Varun Buddhadev's Instagram ID is @buddhadevvarun
Varun Buddhadev has two upcoming movies - Kadak Singh and Veer Savarkar.