Thank you so much! You will be contacted by our team shortly.
Neeharika Roy
Neeharika Roy
Book video @

₹ 4,999
Secured & Safe Payments
---

Buy For

₹4,749
Extra ₹250 off on this booking
Instagram DM

Free Combo
Celebrity shares message on Insta handle
Members Only

Flat 15% Off
Additional discount for Prime Users
---
I Wish you happy new year. I love your all videos ,Instagram reels,post. My best wishes with you keep it up and you are motivational and very very beautiful girl which i have seen ever.In my life. For me your beauty is divine. I love you
Very beautiful ❤️ and calmful
Money-back Guarantee!
If for some reason, your request could not be completed, we'll refund your money within 3-5 working days.
Need help?
Reach out to us on WhatsApp or Email for queries. Our support team shall get back to you within 2-3 working days.
Secured & safe payments
Every transaction is 100% safe. Your payment details are encrypted during the transaction to safeguard your data.
Book A Personalised Celebrity Wish From Neeharika Roy - Make Every Occasion Extra Special!
Are you tired of all the traditional wishes and want to surprise your loved ones on their birthday, anniversary, wedding, or festival with a special wish? You're at the right place! Drop all boring ways to greet your loved ones and wish them on their special day with a celebrity wish.
Book a heartfelt wish from Neeharika Roy and give someone a lifetime experience. Whether it's a milestone birthday, a significant anniversary, or a festive occasion, these personalised celebrity wishes will make their day truly unforgettable.
Book a Personalised Celebrity Invitation Video Message From Neeharika Roy - Make Your Special Occasion Extraordinary!
Are you dreaming of adding a touch of star power to your upcoming birthday, anniversary, or wedding celebration? Look no further! We are delighted to present a unique opportunity to book personalised invitations from your favourite celebrity.
The excitement and joy on your guests' faces when they receive a personalised invitation from the celebrity they admire would be unimaginable. These personalised invitations will make your event truly unforgettable.
Unlock the Power of Motivation with Personalised Messages from Celebrities
Are you looking for a way to inspire and uplift your loved ones who are struggling? We have an extraordinary solution for you! Introducing personalised motivational messages from your favourite celebrities.
The impact of receiving a motivational video from Neeharika Roywill actually help your loved ones in their difficult journey and will help them motivate themselves for the better. Whether your loved one is facing a personal challenge, pursuing a dream, or simply in need of a confidence boost, these personalised messages will provide the encouragement and inspiration they need to stay motivated and resilient.
Why Book A Personalised Celebrity Wish From Neeharika Roy?
Unparalleled Surprise - By booking personalised wishes from your favourite celebrity, you'll create an unparalleled surprise for your loved one. The delight and astonishment they'll experience upon receiving a personalised wish from someone they admire will make their day truly exceptional.

Variety of Options - From renowned actors and musicians to beloved sports stars and influencers, you can choose the celebrity who holds a special place in your loved one's heart. Select the perfect personality to make their wish truly unforgettable.

Perfect Last-minute Gift Idea - Tring offers the perfect last-minute gift with wishes delivered within 24 hours. It's an ideal option for those in need of a quick and thoughtful present.

E-Gift for Anyone, Anywhere - Tring is the ultimate platform for personalised celebrity shoutouts, accessible to everyone, everywhere. No matter who you are or where you live, bring joy with the perfect e-gift from Tring!

Heartfelt Expressions - Each wish will be filled with genuine warmth, love, and admiration. The celebrity will craft a heartfelt message that reflects the unique qualities and significance of the occasion, making your loved one feel truly special and appreciated.

Lasting Impressions - Celebrity wishes create lasting impressions and memories that your loved one will carry with them forever. It's a once-in-a-lifetime opportunity to connect with their favourite celebrity, creating a moment that they will cherish and recount for years to come.
Book a Personalised video message from Neeharika Roy and surprise your family and friends.
Book a Wish From Neeharika Roy
Looking for a truly memorable way to celebrate life's special moments? We've got the perfect solution for you!
You now have a chance to make your occasions - be it birthdays, anniversaries, wedding celebrations, festivals, or any other special days - much more exceptional. How? By getting personalised messages from none other than the celebrated actress and model Neeharika Roy!
Known for her unforgettable role in the beloved film Pyar Ka Pehla Naam Radha Mohan, Neeharika Roy is ready to add an extra touch of sparkle to your celebrations.
Book an Invitation From Neeharika Roy
Are you organising a milestone event and looking for a way to make your invitations truly stand out? We're excited to present a one-of-a-kind opportunity to book personalised invitation messages from Neeharika Roy.
Picture the delight on your guests' faces as they receive a unique and heartfelt invitation straight from the talented Neeharika Roy herself. Her customised messages are perfect for adding that extra touch of glamour and warmth to any event
Book a Motivational Video Message From Neeharika Roy
Looking for a unique and effective strategy to raise spirits and inspire those you care about? Let Neeharika's personalised motivational messages do the job. Perfect for anyone who is experiencing a challenging period. Her tailored messages of encouragement help inspire hope and motivation. Light up their path through tough times with Neeharika's personalised motivational inspirations. A touch of kindness may ignite the spark they need to push forward.
Why Should You Book A Personalised Wish From Neeharika Roy?
A Touch of Stardom - Experience the remarkable beauty and talent of Neeharika Roy, which has won over millions of people. Now, you have a unique opportunity to bring her sparkling star power right to your dear ones and make their day special with pure glamour. Transform an ordinary day into an unforgettable event with your favourite celeb, Neeharika Roy.

Sweet and Personalised Messages - She will pour her heart into creating personalised messages tailored to the individual and occasion. From heartfelt birthday greetings to warm anniversary wishes, her messages will leave a lasting impression and touch the recipient's soul.

Exclusive Content - Each personalised wish from Neeharika will be unique and exclusive. You can expect her warm and beautiful smile, infectious energy, and genuine emotions to make the person feel truly special and cherished.

Flexibility and Variety - Whether it's a video message, a voice note, or a virtual meet-and-greet, we offer various options to suit your preferences and occasion. You can choose the perfect way to surprise your loved ones and make their day even more magical.

Unforgettable Memories - Her personalised wishes will create lifelong memories for both you and your beloved. They will treasure the personalised video or voice message, relishing the joy and excitement of receiving greetings from a cherished star.
Neeharika Roy is an Indian actress and model. She is well recognised for portraying the female main character opposite Shabir Ahluwalia in the Zee TV series Pyar Ka Pehla Naam Radha Mohan. She additionally made appearances in Tera Yaar Hoon Main and Bharat Ka Veer Putra - Maharana Pratap.
Life Story
Neeharika was born on the 9th of November, 2002, in Mumbai, Maharashtra. Neeharika Roy's age is 20 as of 2023. Her zodiac sign is Scorpio.
Education
Neeharika Roy attended the Dnyan Ganga Education Trust School for her primary education.
Family
Neeharika Roy's mother's name is Dolan Roy. Her father's name is Mihir Roy. Neeharika has a younger brother.
Career
Neeharika Roy got her start in the entertainment industry with the historical television serial Bharat Ka Veer Putra - Maharana Pratap on Sony TV, where she played the significant character of Saubhagyawati.
She was given the opportunity to portray the lead character of Trishala Bansal on SAB TV's drama Tera Yaar Hoon Main in 2022. She starred opposite Ansh Sinha, Sudeep Sahir, Sayantani Ghosh, and Shweta Gulati in the show.
After that, Neeharika appeared in the supernatural romantic drama television series Pyar Ka Pehla Naam Radha Mohan as the female lead on Zee TV. The show is an official remake of the series Yaaradi Nee Mohini that aired on Zee Tamil.
Neeharika made her movie debut with the fictional Indian sports-drama film Saat Kadam. The movie was released in 2016 and featured Amit Sadh, Deeksha Seth, Ronit Roy, Nivaan Sen, Karmveer Choudhary, Saar Kashyap, and Akash Mukherjee.
Neeharika Roy's Instagram ID is @theneeharikaroyofficial. She has a huge fan following on her page. Roy's fans adore and admire her for her amazing work and her sweet personality.
We encourage you to book well in advance to secure your personalised wishes from Neeharika Roy. Make your special occasions truly extraordinary with a touch of her warm wishes and star-studded charm. Book now and create cherished memories that will be treasured for a lifetime! #JustTringIt
Photos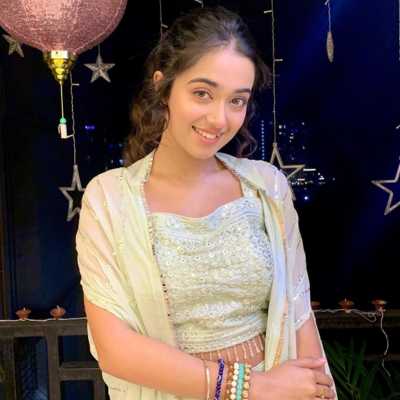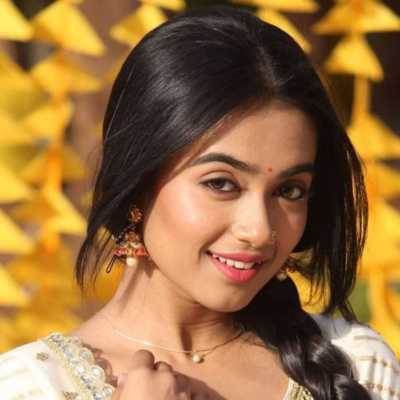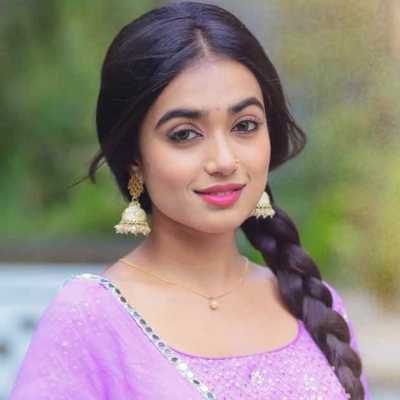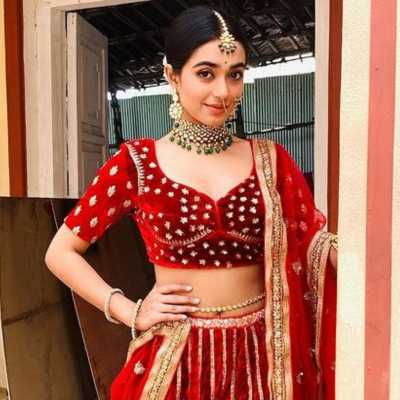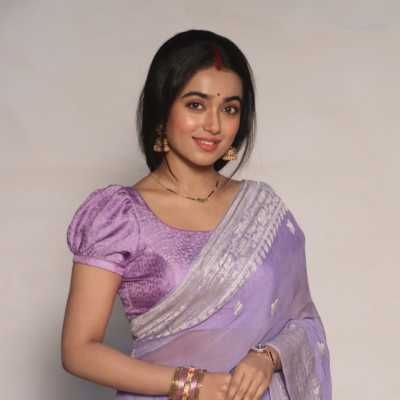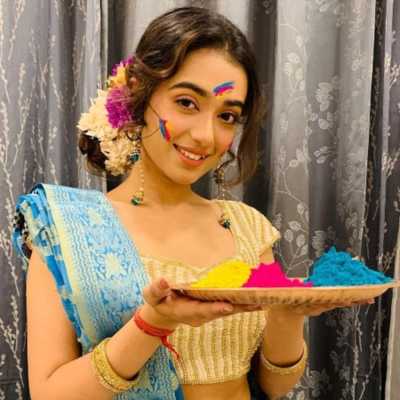 | | |
| --- | --- |
| Real Name | Neeharika Roy |
| Profession | Actor and Model |
| Celebrity Type | TV and Movie Star |
| Age | 20 years as of 2023 |
| Date Of Birth | 09 Nov 2002 |
| Birthplace | Mumbai, Maharashtra |
| Marital Status | Unmarried |
| Zodiac Sign | Scorpio |
| Nationality | Indian |
| City of Residence | Mumbai, Maharashtra |
| Height | 5 feet 4 inches |
| Weight | 47 Kg |
| Notable Work | Pyar Ka Pehla Naam Radha Mohan |
| First Movie | Saat Kadam |
| First TV Show | Bharat Ka Veer Putra - Maharana Pratap |
| Instagram ID | @theneeharikaroyofficial |
| Instagram Followers | 162K |
---
Frequently asked questions
Neeharika Roy is an Indian Actress and Model.
Neeharika Roy's birthday is on the 9th of November.
Neeharika Roy is 20 years old as of 2023.
You can book your personalised video message for any occasion from Neeharika Roy.
Neeharika Roy was born in Mumbai, Maharashtra.
No. Neeharika Roy is not married as of 2023.
Neeharika Roy's Instagram ID is @theneeharikaroyofficial
Neeharika Roy is single and does not have a boyfriend as of 2022.