Parth Samthaan | TV Serial, Web Series, Biography, Net Worth

Violeena Vargav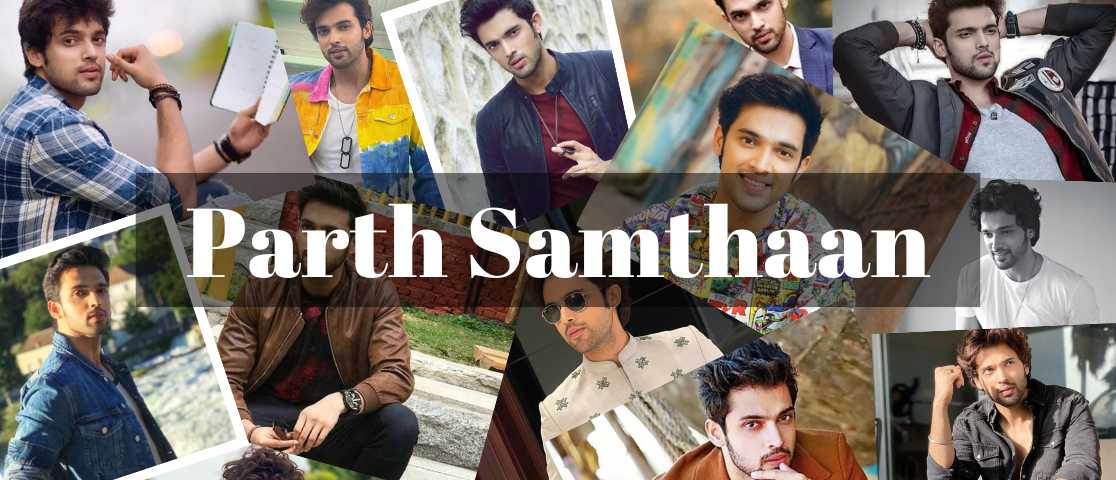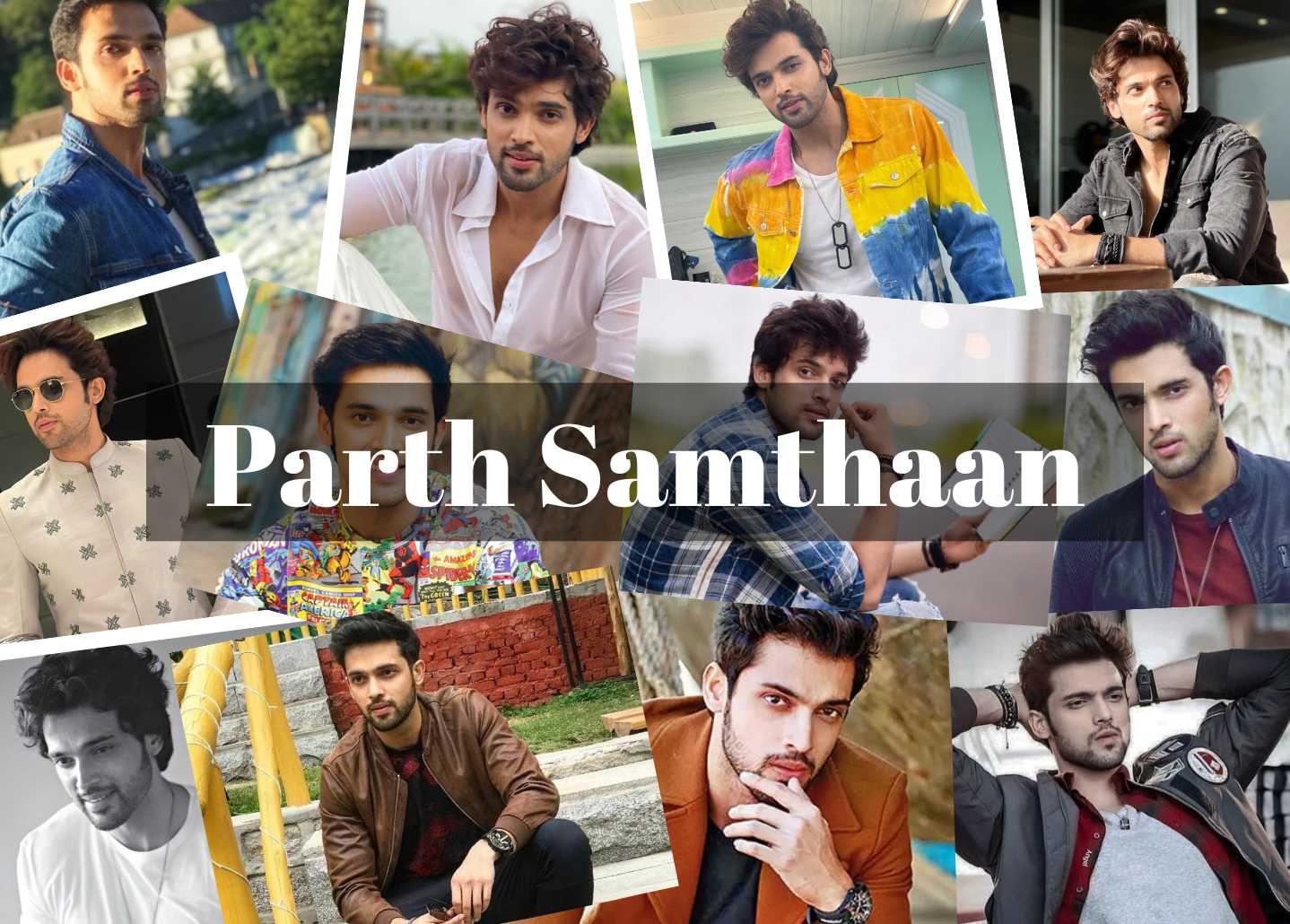 Parth Samthaan's Biography
Parth samthaan is a famous Indian Film and Television Actor. In the same year, he made his acting debut in Best Friends Forever and Gumrah: End of Innocence as Siddharth and Prithvi Sanyal, respectively. After playing Anurag Basu in Kasautii Zindagii Kay and Manik Malhotra in Kaisi Yeh Yaariaan, Samthaan became well-known.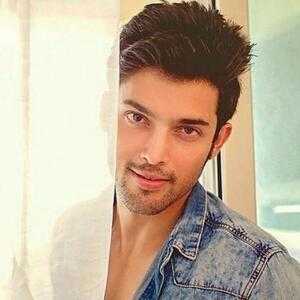 Parth Samthaan's birthday is on 11 March 1991. Parth Samthaan's birthplace is Mumbai, Maharashtra, India. Parth Samthaan's age is 31 years, as of 2022. Parth Samthaan's religion was Hinduism. Parth Samthaan's zodiac sign was Pisces. Parth Samthaan's height was 1.75m or 5'9.
Parth Samthaan began his acting career by appearing in episodes of shows like Savdhaan India on Life OK, Webbed on MTV India, Yeh Hai Aashiqui on Bindass, and Pyaar Tune Kya Kiya on Zing. He co-starred with Charlie Chauhan in Channel V's Best Friends Forever in 2012 as Prithvi Sanyal. He co-starred with Niti Taylor as Manik Malhotra in Kaisi Yeh Yaariaan on MTV India from 2014 to 2015. For the second season, his character was brought back. Samthaan signed Googly Ho Gayi, his first Bollywood debut, in 2016. In order to playback perform his second song, Jind Meri, he also tried it. He made a comeback in 2018 to play Manik Malhotra in Kaisi Yeh Yaariaan 3.
Parth Samthaan played Anurag Basu opposite Erica Fernandes in Kasautii Zindagii Kay on Star Plus from 2018 to 2020. For this role, he was honoured with the Indian Telly Award for Best Jodi Popular and the Kalakar Award for Best Actor Popular. He co-starred with Pooja Banerjee in ALT Balaji's Kehne Ko Humsafar Hain 2 in 2019 as Faizal Alghazi. He appeared in the web series Mai Hero Boll Raha Hu by ALT Balaji in 2020.
Parth Samthaan came in at number eleven on Eastern Eye's list of the 50 sexiest Asian men of 2015. In the 2018 list of the 25 Most Desirable Men in Television, he came in at number three. He was ranked second on the same list in 2019 and held that position in 2020 as well. He was named No. 20 in 2020 and No. 22 in 2019 on The Times' list of the most desirable men.
Claim Your FREE Celebrity Shoutout
✕
Claim Now!
Parth Samthaan's Family and Parth Samthaan's Education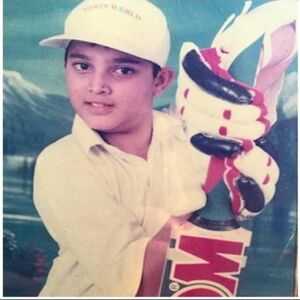 Parth Samthaan's father's name is not known. Parth Samthaan's mother's name is not known. He was born and brought up in Mumbai, Maharashtra, India. Parth Samthaan's father passed away on 19 April 2019.

Parth Samthaan attended Panchgani's New Era High School for his education. He then continued his studies at L. S. Raheja College of Architecture. He enrolled in Mumbai's Kishore Namit Kapoor Acting Institute to pursue acting. He was the lead singer of a band named The Fab Five while he was in college. Before making his television debut, he participated in a number of modelling competitions and worked as a model.
Talk To Similar Celebrities
Parth Samthaan's Relationships
Disha Patani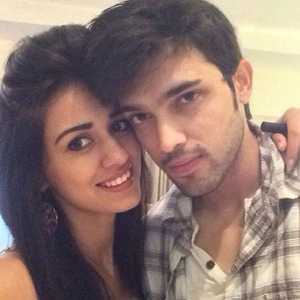 There was a time when Parth Samthaan and Disha Patani were dating each other. Parth and Disha lived together and were engaged in a romance that lasted for nearly a year. The two actors have a vast group of mutual acquaintances and were frequently spotted hanging out together. They used to frequently go to parties and concerts and were frequently photographed together. These romantic images of the two are still accessible online.

According to reports, when Disha Patani discovered that Parth Samthaan had been having an affair with renowned TV producer Vikas Gupta, the two broke up. Television producer Ekta Kapoor acknowledged their relationship in an interview, despite Parth's denial of the reports about his relationship with Vikas Gupta.
Erica Fernandes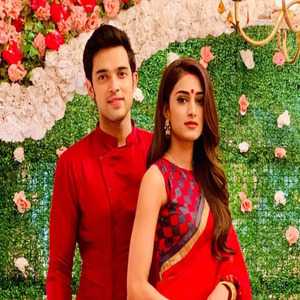 It was rumoured that Parth Samthaan and Erica Fernandes were dating each other. Parth and Erica were playing the lead roles in Kasauti Zindagi Kay. Their onscreen chemistry was very much liked by the fans and reportedly, it transformed into an off screen romance. However, none of them actually acknowledged dating each other.

Their sporadic relationship has drawn a lot of attention. There were several rumours that Erica Fernandes and Parth Samthaan reconciled following their breakup. The rumoured end of their relationship got many talking. A story at an entertainment website claims that Erica and Parth had broken up once more. The actress has discovered love elsewhere.
Parth Samthaan's Career
Parth Samthaan gained notoriety for playing the roles of Prithvi in the television series Best Friends Forever and Manik Malhotra in the hit youth programme Kaisi yeh Yaariyan on MTV India. His on-screen chemistry with Niti Taylor was also praised. Samthaan abruptly quit the show Kaisi Yeh Yaariyan in early September 2015, angering fans who clamoured for his reinstatement. As a result, he returned to the show in October 2015.

Gumrah: End of Innocence (2012)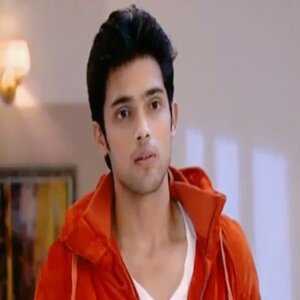 Gumrah: End of Innocence is an Indian crime drama that debuted on Channel V India in March 2012. The programme features instances of youths committing crimes. Under the auspices of her company Balaji Telefilms, Ekta Kapoor produced the series.

The programme examines and recommends effective preventative measures while telling true tales of teenage harassment, kidnapping, murder, etc. Parth Samthaan played the role of Siddharth in one of the episodes.

The programme debuted on Channel V India on March 11, 2012, broadcasting once a week with repeats on Star Plus and Channel V India. In the second season, it started airing every day. The third season premiered on July 7, 2013. Chitrangada Singh and Karan Kundra shared the anchoring duties for the first show. Abhay Deol hosted Season 4 before being replaced by Karanvir Bohra. Season 5 premiered on March 22, 2015, and its final episode aired on June 26, 2016.
Best Friends Forever? (2012)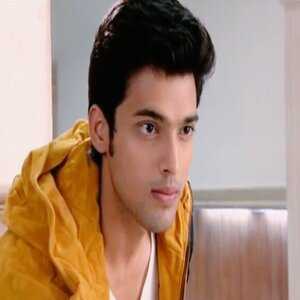 An Indian teen drama called Best Friends Forever ran on Channel V India from 3 December 2012 to 25 May 2013. The show was partially modeled on the American series Pretty Little Liars and had a total of 140 episodes.

Sanjana, Vinnie, and Ella, three childhood friends, put their relationship to the test when they become entangled in a criminal case. The show starred Parth Samthaan, Fenil Umrigar, Charlie Chauhan, Lavin Gothi, Shritama Mukherjee and Yuvraj Thakur, among others. Parth samthaan played the role of Prithvi Sanyal.
Savdhaan India (2012)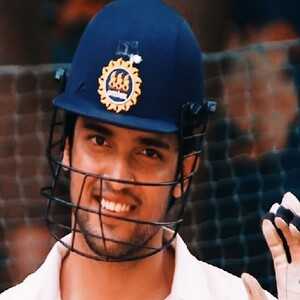 An Indian crime programme called Savdhaan India - India Fights Back is broadcast by Star Bharat. Ashutosh Rana, Tisca Chopra, Sushant Singh, Gaurav Chopra, Mohnish Behl, Pooja Gaur, Saurabh Raj Jain, Shivani Tomar, Pratyusha Banerjee, Hiten Tejwani, and Vivek Jha serve as the hosts of the show. Mohit Malik, Sidharth Shukla, and Divya Dutta. It offers dramatised accounts of crimes that actually happened in India and tells the tale of the victims' fight for justice. Parth Samthaan played the role of Vishal in one of the episodes.

The programme debuted as Crime Alert on Life OK. On July 23, 2012, Life OK started airing Savdhaan India - India Fights Back, a relaunch of the show. The programme has also been broadcast as Savdhaan India - Punjab Fights Back, Savdhaan India - U.P Fights Back, Savdhaan India - Mumbai Fights Back, hosted by Atul Kulkarni, and Savdhaan India - Maharashtra Fights Back, presented by Shreyas Talpade. After Life OK's replacement channel STAR Bharat launched on August 28, the show continued to air there.
Yeh Hai Aashiqui (2013)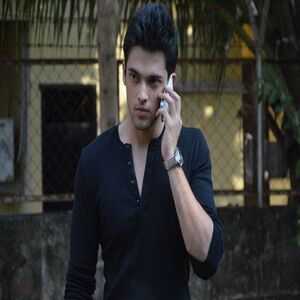 Yeh Hai Aashiqui is a television romantic anthology series in the Hindi language that debuted on Bindass on August 25, 2013. It features dramatizations of Vikas Gupta's original, real-life love stories. The show had four seasons and 153 episodes before it was canceled on August 7, 2016.

Yeh Hai Aashiqui is a romance anthology series of unorthodox love and relationship tales that are frowned upon by society because they defy accepted wisdom. Parth samthaan played the role of Parth in one of the episodes of the show. Abhishek Arora and Abhiruchi Chand collaborated on the series' title song. Mohit Chauhan and Neeti Mohan are the singers of the title song for the fourth season.
Kaisi Yeh Yaariyaan (2013)
An Indian television programme called Kaisi Yeh Yaariyaan ran on MTV India from 21 July 2014 to 31 December 2015. Voot's third season debuted on May 15, 2018. The main focus of the programme is to emphasise the value of friendship in addition to other types of connections, such as romantic or familial ones. Parth Samthaan played the role of Manik Malhotra in the show.

Three seasons make up the programme; the first explores how Nandini's influence on Manik's life causes love to take precedence over friendship in his life. The second season focuses more on how each character's life begins to alter and evolve, serving as an epilogue to the first.

For the treatment of her younger brother Rishabh and to enroll in a reputable science college, Nandini makes the decision to relocate to Mumbai. She thinks that pure love is the only thing that causes her firefly to glow. She unexpectedly collides with Manik Malhotra, who, unbeknownst to Manik, saves her firefly jar and, when they both touch the jar at once, the fireflies light up. It is therefore assumed that Manik and Nandini are truly in love, despite the fact that neither of them is aware of it, and their story begins.
Pyaar Tune Kya Kiya (2014)
An Indian television drama series called Pyaar Tune Kya Kiya debuted on Zing on May 23, 2014. The show's second season premiered in September 2014, followed by the third season's premiere on November 21, 2014, the fourth season on April 17, 2015, the fifth season on July 17, 2015, the sixth season on October 2, 2015, the seventh season on February 12, 2016, the eighth season on July 1, 2016, and the ninth season, which premiered on November 18, 2016, and ended on October 27, 2017. Seasons 11 and 12 both debuted on October 24, 2020, and August 15, 2021, respectively.

A TV show called Pyaar Tune Kya Kiya tells various love stories that are based on the experiences of Indian teenagers. The programme tells tragic tales of young couples and illustrates the difficulties, difficulties, complexity, and misunderstandings that modern couples must overcome in order to comprehend the meaning of love and the choices they make in life. Each episode focuses on a dating error made by young people. Each episode also contains a social message.

Surbhi Jyoti, Parth Samthaan, and Meiyang Chang hosted the first four seasons. Smriti Kalra hosted Season 5, followed by Karan Kundra for Season 6, Siddharth Gupta and Niti Taylor for Season 7, Arjit Taneja, Abhishek Mallik, and Shaleen Malhotra for Season 8, and Prince Narula for Season 9. Jubin Nautiyal performs the series' opening theme tune. In 2018, Pyaar Tune Kya Kiya's spin-off, Pyaar Pehli Baar, was released, and Kareena Kapoor Khan promoted the programme.
Kehne Ko Humsafar Hain (2018)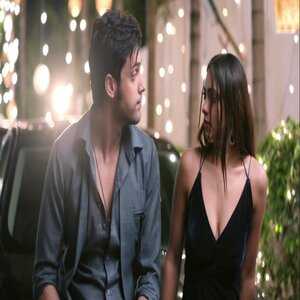 Shristi Arya Behl and Goldie Behl created the Hindi online series Kehne Ko Humsafar Hain for Ekta Kapoor's video on demand services ZEE5 and ALTBalaji. Ronit Roy, Mona Singh, and Gurdeep Kohli are the series' actors. The show debuted on Zee TV on March 25, 2020, to take the place of Zee TV programmes whose broadcast had to be halted by the network owing to the COVID-19 epidemic. Parth Samthaan played the role of Faizal Alghazi.

Rohit is blessed with a loving wife and two devoted daughters. The family may appear to be happy on the outside, but the reality is that Rohit is in love with Ananya. And everyone involved is shocked when the secret is finally revealed. Will Rohit stay with Poonam, to whom he has professed his love and marriage? Or will he give up everything for his genuine love, Ananya?
Kasautii Zindagii Kay (2018)
An Indian drama television programme called Kasautii Zindagii Kay is created by Ekta Kapoor under the banner of Balaji Telefilms. It was a remake of the eponymous Kapoor soap drama from 2001. The actors who starred in it included Parth Samthaan, Erica Fernandes, Hina Khan, Karan Singh Grover, Aamna Sharif, and Karan Patel. It aired on Star Plus from September 25, 2018, to October 3, 2020.

Even though Anurag Basu and Prerna Sharma are soulmates meant to be together, they have to overcome many obstacles in order to be together. The plot is set in Kolkata and centres on Anurag and Prerna, who both attend the same university. Fate keeps drawing the two of them together, and as they get to know one another, they gradually develop a bond of friendship, trust, and understanding. Anurag begins to draw Prerna.

A haughty, self-centered, nasty, and egotistical woman, Komolika Chaubey. Anurag begins to feel something for Prerna, and Komolika becomes fixated with him. Anurag and Prerna openly express their affection for one another, go on dates, and decide to get married. After observing their future plans, Komolika foments miscommunications between them. To save Prerna's home, she asks Anurag to marry her. Anurag concurs, feeling compelled and powerless. Prerna, who was unaware of the truth, is astonished. She is hit by a car while confused and is transported to the hospital, where it is discovered that she is pregnant.

Prerna, who is hurt and disobedient, breaks into the Basu home, successfully exposes Komolika, and arranges for her detention. After breaking out of jail, Komolika rushes back to kill Prerna but trips over a railing and disappears. Prerna and Anurag joyfully reconcile and become engaged.
Main Hero Boll Raha Hu (2021)
Mai Hero Boll Raha Hu is an Indian Hindi-language gangster-thriller web series streaming on the ZEE5 and ALTBalaji platform. It stars Parth Samthaan in the lead role of a gangster along with Patralekha Paul who plays an aspiring actress. The narrative is set in the 80's-90's era of the Mumbai underworld and chronicles the journey and rise of Parth Samthaan's character Nawab aka Hero. The online series premiered on April 20, 2021.

In the story, a 17-year-old lad named Nawab is forced to leave Bareilly and later becomes the most powerful don in Bombay. The most important mentor for Nawab is Lala, who exposes him to the world of gun bazaars, DVD counterfeiting rings, smuggling, extortion, murders, and shootouts. Laila is an aspiring actress who Nawab falls in love with but who is unaware of his true identity.

In a review, The Indian Express referred to the Parth Samthaan-starring series as 'Filmy'. Although the plot—a gangster emerges from the gutter to take control of the city—was similar to that of any Bollywood gangster film. The speech is a little predictable and the narrative moves quickly, but this only serves to enhance the plot and the characters. Parth Samthaan, did a fantastic job portraying a mobster with his range of acting abilities.
Parth Samthaan's Career Timeline
Parth Samthaan's Music Videos
Parth Samthaan's Upcoming Shows
Ghudchadi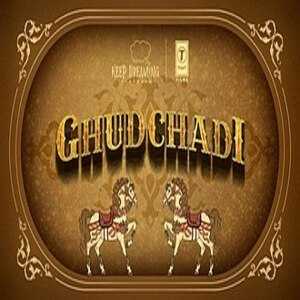 Binoy Gandhi is the author and director of the upcoming romantic comedy Ghudchadi, which will be released in Hindi. Produced under the auspices of Keep Dreaming Pictures and T-Series by Nidhi Dutta, Bhushan Kumar, and Krishan Kumar. Parth Samthaan, Khushalii Kumar, and Aruna Irani all play significant parts, in addition to Sanjay Dutt and Raveena Tandon.

Midway through February 2022, Sanjay Dutt and Raveena Tandon's film was announced. Parth Samthaan, Khushali Kumar, and Aruna Irani were all officially announced as cast members in the same month. The movie's main photography started on February 23, 2022. The first schedule was completed in 19 days and began at Gurugram with an indoor shot before moving on to New Delhi and subsequently Jaipur, Rajasthan.
Parth Samthaan's Controversies
Vikas Gupta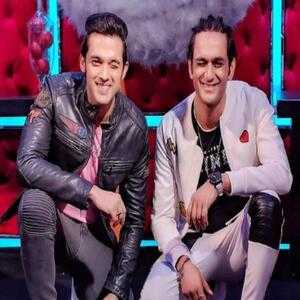 Disha Patani reportedly learned about Parth Samthaan's connection to producer Vikas Gupta. In reality, the article said that Disha and the star broke up when she discovered proof of his infidelity. Not only that, but Parth also admitted to the actress that he was dating Vikas. According to the story, Disha discovered images of him with Vikas Gupta on his phone. However, when questioned about the same, he denied the reports.

Ekta Kapoor has additionally acknowledged the two's friendship in 2016. She had stated that Parth Samthaan and Vikas Gupta were romantically involved and close. Vikas was present to ring in the New Year, and Parth has accused him of groping him improperly while he was there. He was vacationing in Bangkok with Vikas 20 days later. She claimed to have seen him declaring his love for Vikas. Parth issued Vikas a legal notice in 2013, alleging that the latter had attempted to molest him and had threatened to ruin his career.

Parth Samthaan reported Vikas Gupta to the police in December 2015, accusing him of molestation, slander, failure to pay fines, and extortion. He said that Vikash was failing to pay him his 5.5 lakh debt. Additionally, he demanded a ransom of Rs. 50 lakh and claimed that Vikas was attempting to damage his career.
Molestation Case
The Bangur Nagar police had charged Parth Samthaan with violating the Protection of Children from Sexual Offenses (POCSO) Act. After a 20-year-old woman alleged that Parth had molested her four years prior, a second charge was added. She was a minor at the time because she was 16 and the case resulted in serious charges.

In her accusation, the would-be model claimed that Parth Samthaan had asked for sexual favours. According to sources, Parth knew the victim, who lived in Malad's Evershine Nagar. The actor spoke out in order to refute all of these accusations. He asserted that the girl lied about her age to win the court's compassion and that the truth will eventually come out. He also asked the media to hold off on releasing any stories about this sensitive topic.
Whatsapp Controversy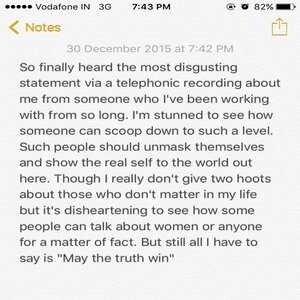 Parth Samthaan allegedly started a WhatsApp group called Wh*res And More Wh*res where he invited additional male friends and co-stars and encouraged them to openly discuss their sex conquests with ladies. However, the group's screenshots were released. Parth clarified, claiming that someone had hacked into his social media account and carried out all of these actions to discredit him. Utkarsh Gupta, a co-star from the television show Kaisi Yeh Yaariyaan, verified the existence of this group, and TV actor Karan Patel also criticised him for insulting women.

There was also an audio clip in the WhatsApp group where co-star Niti Taylor was verbally abused by Parth Samthaan. Parth spoke those words while intoxicated, and Niti was visibly dissatisfied. She wrote a lengthy statement on Twitter, criticizing Parth while without using any names.
Parth Samthaan's Awards
2015: Asian Viewers Television Awards- Male Actor of the Year for Kaisi Yeh Yaariyan (Nominee)
2019: Indian Telly Awards- Best Actor in a Leading Role Male (Popular) for Kasautii Zindagii Kay (Nominee)
2019: Indian Telly Awards- Best Jodi Popular for Kasautii Zindagii Kay
2019: Gold Awards- Best Actor (Male) for Kasautii Zindagii Kay (Nominee)
2019: Gold Awards- Best On-Screen Jodi for Kasautii Zindagii Kay (Nominee)
2019: Asian Viewers Television Awards- Male Actor of the Year for Kasautii Zindagii Kii (Nominee)
2020: Kalakar Award: Best Actor Popular
Parth Samthaan's Net Worth
Parth Samthaan's Net Worth is estimated to be approximately $6.5 million US or 45 Crores INR, as of 2022. Parth Samthaan is a television artist, model who has made his debut on silver screen in 2012 from Life OK Savdhaan. He rose to fame from his best roles in Best Friends Forever as Manik Malhotra and Kaisi Yeh Yariaan as Prithvi Sanyal. Anurag Basu was the character he played in Kasauti Zindaggi Kay.

Parth Samthaan's main source of income is his acting career. He has appeared in a number of TV Shows and Web Series. Parth Samthan has also featured in a lot of music videos. The remuneration he receives for these jobs greatly contributes to his net worth. Parh Samthaan also enjoys a huge Instagram Following. He endorses a number of brands on his Instagram and through other social platforms which also adds to his net worth.

According to reports, for his TV Shows, he charges around 40,000 INR per episode. He enjoys a lavish lifestyle and owns a variety of expensive vehicles and lovely homes.
Parth Samthaan's Interesting Facts
Parth Samthaan participated in the Pantaloons Fresh Face competition and finished second in 2012.
Although Parth Samthaan is well known for his acting, the actor has a degree in architecture.
Together with Erica Fernandes, Parth Samthaan won the 2019 Indian Telly Award for Best Popular Jodi.
With Ghudchadi, Parth Samthaan makes his Bollywood film debut.
Jind Meri was Parth Samthaan's debut music video, and it was there that he made his playback singing debut.
Parth Samthaan featured on the eleventh rank of Eastern Eye's Top 50 Sexiest Asian Men List in 2015.
In the 2018 list of the 25 Most Desirable Men in Television, Parth Samthaan came in third. He was ranked second on the same list in 2019 and held that position in 2020 as well.
The Times Most Desirable Men put Parth Samthaan at No. 20 in 2020 and No. 22 in 2019.
Social Media
Frequently Asked Questions