Chitrangda Singh | Biography, Struggles, Interesting Facts

Faraz Shaikh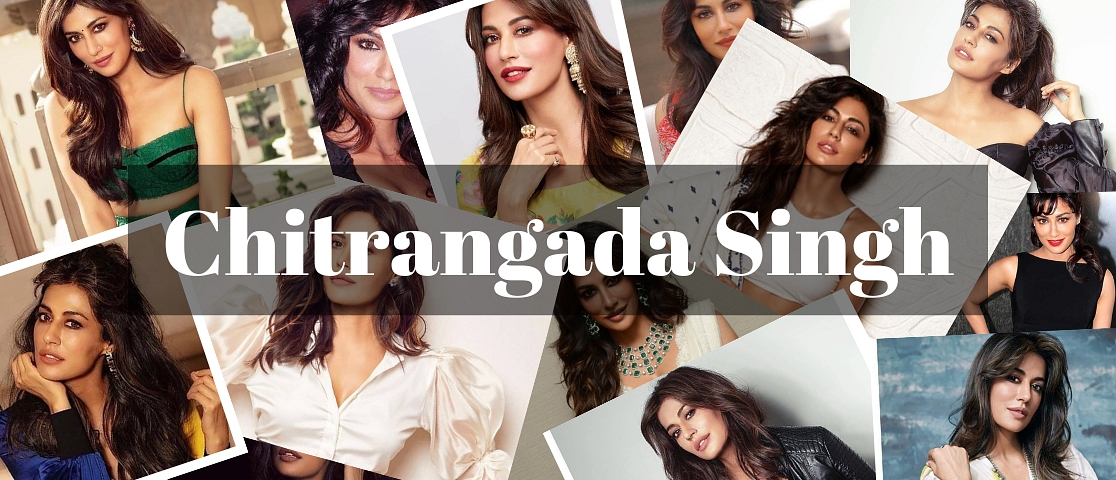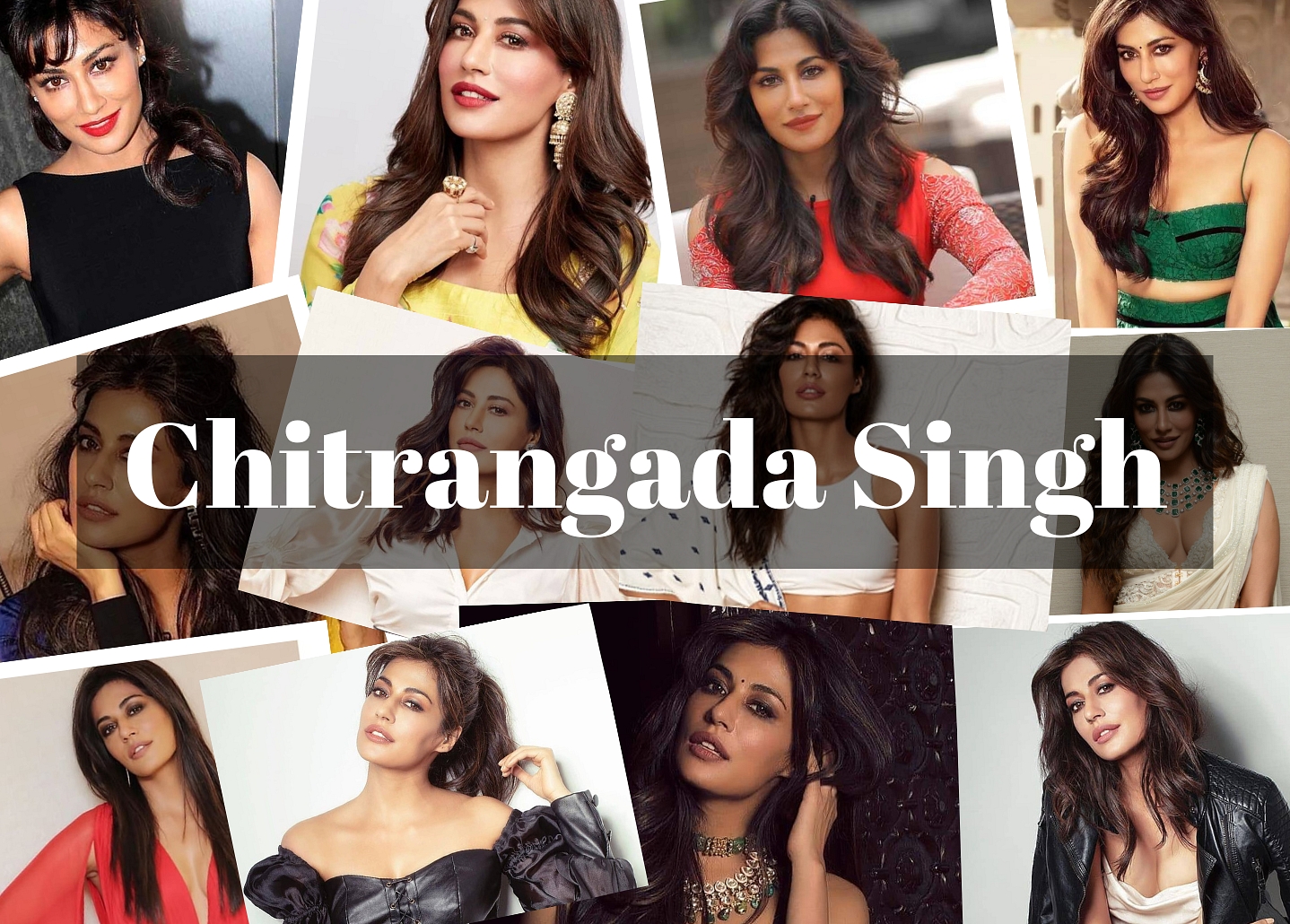 Chitrangda Singh's Biography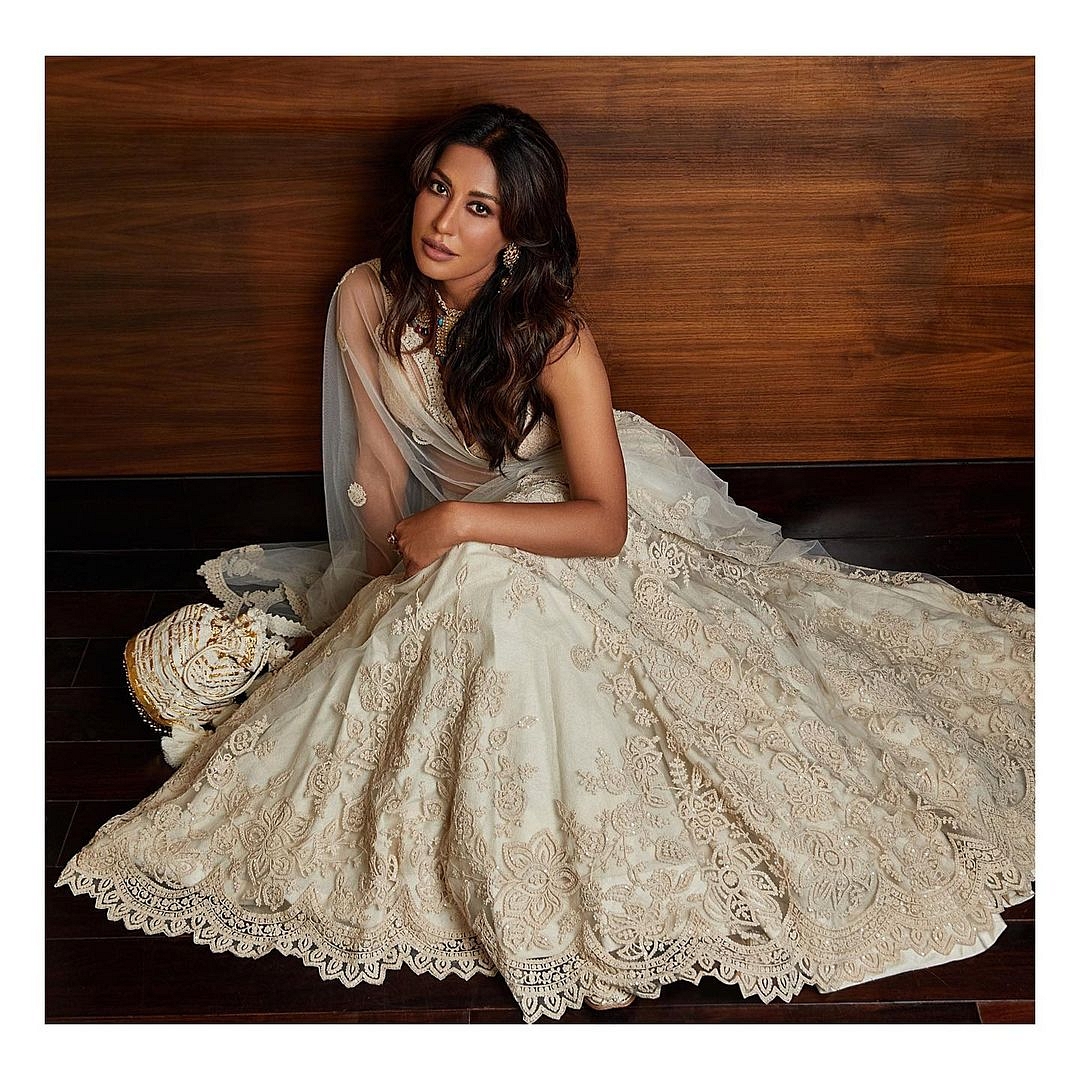 Chitrangda Singh's birthday is on the 30th of August. She was born in the year 1976. Chitrangda Singh's age is 46 years as of 2022. Chitrangda Singh was born in Jodhpur, Rajasthan, India. Chitrangda Singh's zodiac sign is Virgo. She is an Indian film actress and model best known for her roles in Bollywood and Tamil films. Her most well-known roles include Yeh Saali Zindagi, Inkaar, and Hazaaron Khwaishein Aisi. Chitrangda Singh began her career as a model before moving on to the big screen. She appeared in commercials for Alukkas Jewellery and ICICI Bank during her modelling career. She rose to prominence after appearing in Gulzar's Sunset Point music video.

After a successful modelling career, she landed her first major film role in 2003 with Sudhir Mishra's Hazaaron Khwaishein Aisi. The film was a moderate box office success, but it was widely praised by critics. In 2005, she starred in Kal: Yesterday and Tomorrow. After a brief hiatus, she returned to Bollywood in 2008 with the film Sorry Bhai! She reunited with Sudhir Mishra in the critically acclaimed film Yeh Saali Zindagi in 2011. This was her best acting performance to date. She then appeared in several other Hindi films, including Desi Boyz, Inkaar, and Kirchiyaan. Prior to entering the modelling industry, she wanted to be an Air Hostess but was turned down three times. Her appearance is similar to that of legendary actress Smita Patil. She is a shopaholic who once stated that keeping a heavy balance is critical because shopping is something she does on a daily basis.


Talk To Similar Celebrities
Chitrangda Singh's Childhood and Chitrangda Singh's Education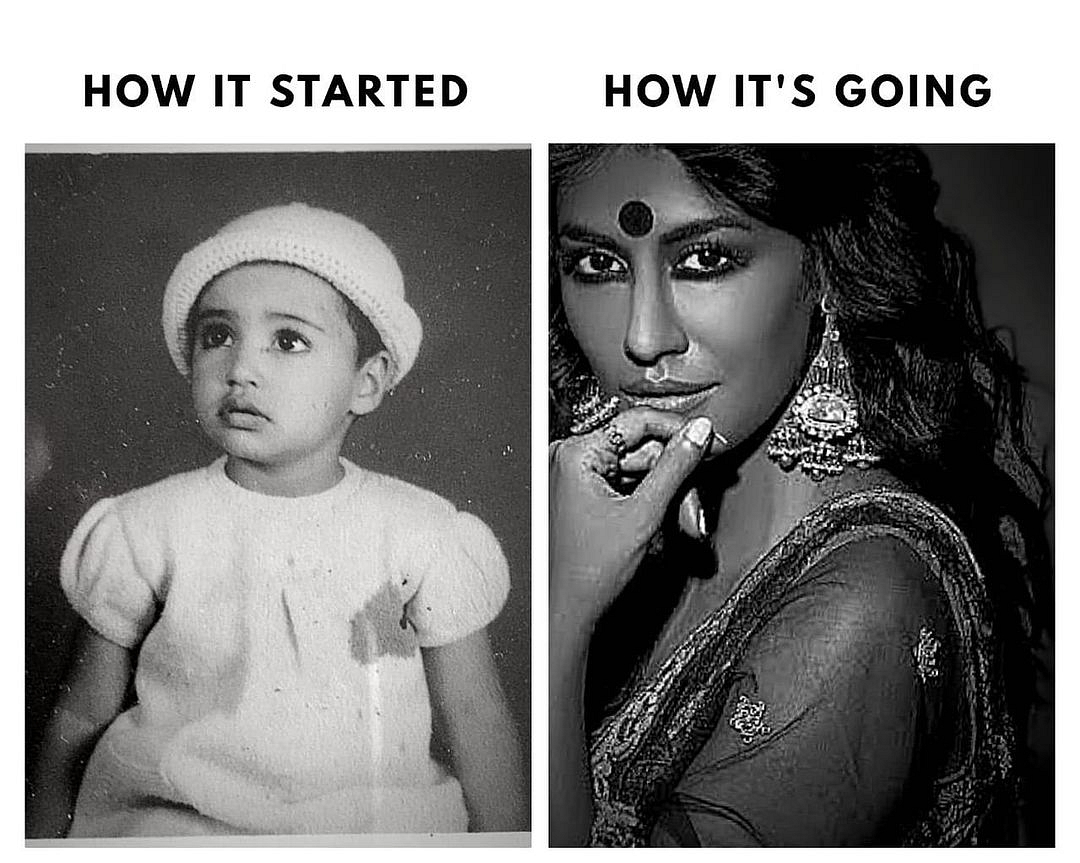 Chitrangda Singh is well-known for her military background. The actress grew up in different parts of the country because her father was in the army, and she credits her mother with raising her and her brother while their father was away at work. Chitrangda Singh was born in Jodhpur, Rajasthan, and spent her formative years there as well as in Kota, Rajasthan, Bareilly, and Meerut, Uttar Pradesh.

Chitrangda Singh's father, Col. Niranjan Singh, an ex-Indian Army officer with a transferable job, was stationed in the latter city. Digvijay Singh Chahal, her brother, plays golf. She attended Sophia Girls' School in Meerut for her formal education before graduating from Lady Irwin College in New Delhi with a degree in home science in food and nutrition.
Chitrangda Singh Family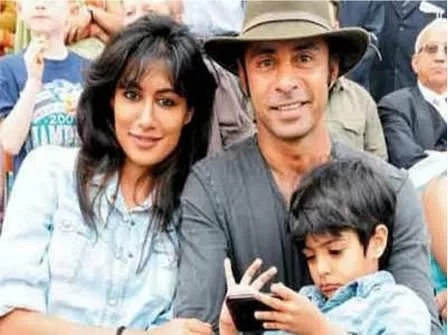 Chitrangda Singh's father is Niranjan Singh. Niranjan Singh is a retired army officer who has worked as a Colonel in the army. Chitrangda Singh has one sibling Digvijay Singh. Digvijay Singh is an Indian professional golfer who competes on the Professional Golf Tour of India and the Asian Tour.

Chitrangda Singh's Dad was in the army, so we were constantly on the move depending on where he was posted. My mother deserves credit for making the process of moving homes appear simple. For army wives, moving is a huge responsibility. My mother would pack the entire house except for the kitchen, which she did last. She would unwrap and set up the kitchen first when we moved into our new apartment. It used to take a long time for furniture to arrive. So my mother would place pillows and bed sheets on the unpacked boxes to create a sofa.
Chitrangda Singh's Affairs and Relationships
Chitrangda Singh - Jyoti Singh Randhawa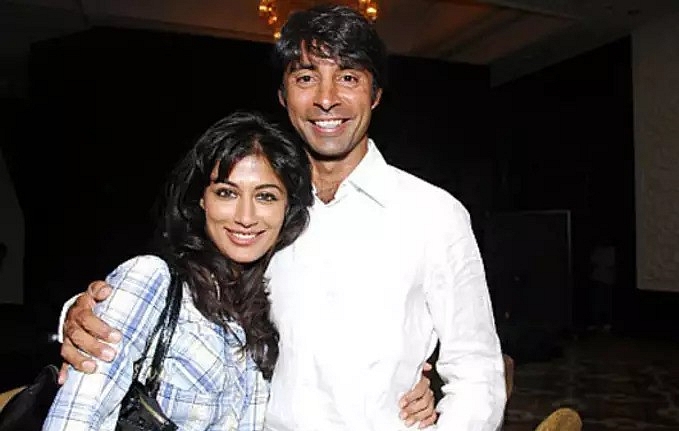 From 2001 to 2014, Jyoti Randhawa was married to actress Chitrangda Singh. They also have a son named Zorawar. Chitrangda and Jyoti's fathers both served in the Indian Army. The first time I saw her was when I went to her house; she was in class 8 at the time, and I was in my final year of school, the golfer explained in an interview with a website. However, romance blossomed after Chitrangda relocated to Delhi. They relocated because Jyoti's father was stationed in the same city. The couple married in 2001 after a five-year courtship.

'It used to bother me initially that we weren't together as much as we used to be,' Jyoti said in an interview. The golfer continued, 'I really miss her. Without the woman of the house, the house feels empty'. Chitrangda and Jyoti divorced a few months later, in 2014, with the actress receiving primary custody of their son. She recently told a leading daily that being a single mother was not easy. Raising a child as a single parent is difficult. However, society is no longer dismissive of it. Divorce and single parenthood have become the norm She stated.

Chitrangda Singh - Sudhir Mishra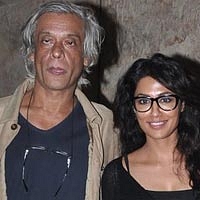 Sudhir Mishra was allegedly arrested for causing a schism between the couple. Sudhir Mishra, who gave Chitrangda her first role in Hazaaron Khwaishen Aisi, was close to her and served as her industry mentor. Their relationship appeared to be more than just professional bonding due to their frequent outings together. Several news outlets even claimed that the director and actress are addicted to each other. So was there any connection between this alleged link-up and the alleged divorce, Chitrangda Singh is said to have wanted to explore her options in Bollywood? Chitrangda has appeared in films such as Hazaaron Khwaishein Aisi, Sorry Bhai!, Yeh Saali Zindagi, Desi Boyz, and Joker. But it appears that juggling marriage and work was difficult for Chitrangda, especially since she lives in Gurgaon rather than Mumbai. 'I love cinema, it completes me,' the actress once said in an interview with Mumbai Mirror.
Chitrangda Singh's Struggles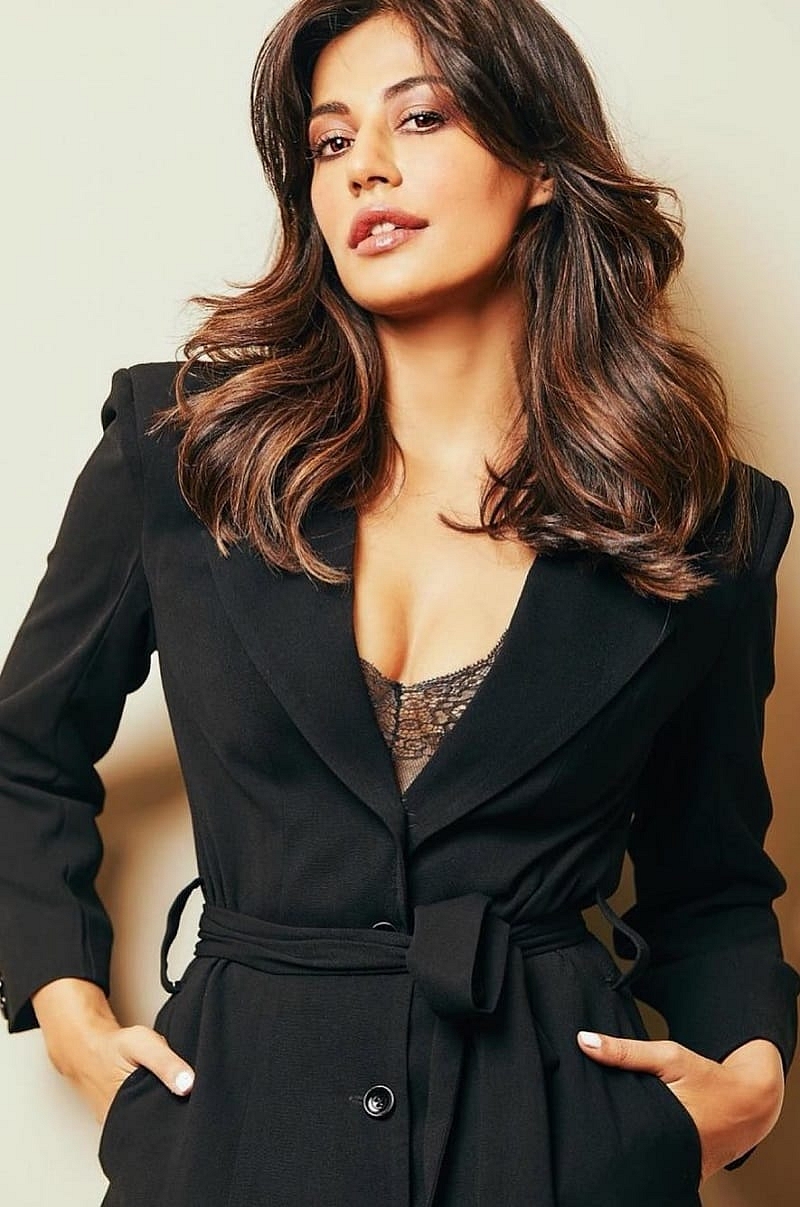 Chitrangda Singh revealed in an interview with the Bombay Times that she faced bias not only as a child but also professionally, as she was passed over for modelling assignments. For the uninitiated, the actress posted an Instagram story in which she described herself as brown and happy. In response to the existence of skin-color prejudices, Chitrangda Singh stated that not everyone goes out looking for white-skinned people.


I did lose out on modelling assignments because of my skin colour, Chitrangda said of losing work because of her skin colour. In fact, when I lost out on one ad early in my career, I was told specifically why because it came down to choosing between two people for the part.


Fortunately, Gulzar Saab saw an audition I did for a product and hired me for his music video. I realized that not everyone here goes out looking for white people. Chitrangda Singh stated in one of her interviews 'I understand how it feels to be a girl with a dusky complexion. This is not something that people will say to you directly. It's only a feeling. I have experienced biases, particularly while growing up in the north.'
Chitrangda Singh's Career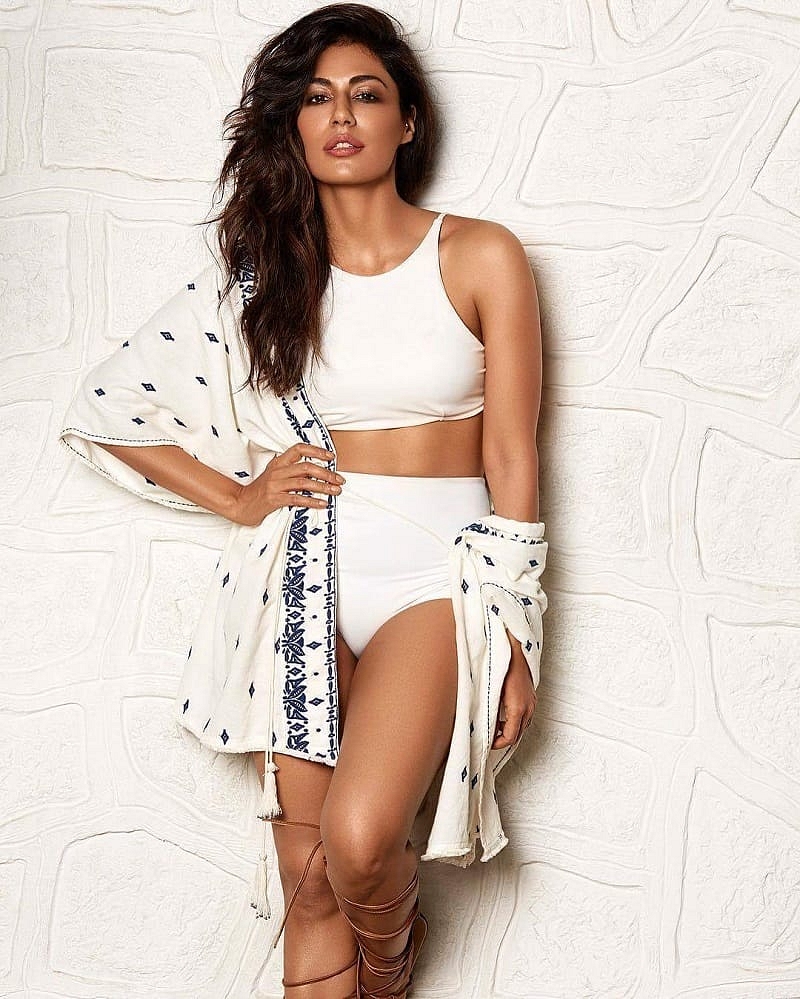 Chitrangda Singh gained attention after appearing in Gulzar's music video Sunset Point. A music video by singer Abhijeet Bhattacharya followed. Chitrangda Singh made her critically acclaimed debut in Sudhir Mishra's 2005 film Hazaaron Khwaishein Aisi. Chitrangda Singh received widespread acclaim for the role, with The Washington Post praising her for 'giving her character a deep sense of dignity and decency.' Chitrangada then starred in the 2005 film Kal: Yesterday and Tomorrow.

Chitrangda Singh took a break from acting from 2005 to 2008. In 2008, she made her comeback as the lead opposite Sanjay Suri in director Onir's romantic comedy, Sorry Bhai! Its release during the weekend of the Mumbai terror attacks proved disastrous at the box office. Chitrangda Singh began her career as a model before making the leap to the big screen. After completing her college education, she began modeling for companies such as ICICI Bank and Alukkas Jewellery, among others. Altaf Raja's Tum To Thehre Pardesi Album featured her. She stopped acting after her marriage to India's golfer Jyoti Randhawa, but she later returned.

Chitrangada Singh has been compared to the late actress Smita Patil. She is also the sister of golfer Digvijay Singh from India. Chitrangda Singh, born on 30 August 1976, is an Indian film actress who primarily works in Hindi. Her acting debut was in 2005 with Hazaaron Khwaishein Aisi, for which she received the Bollywood Movie Award for Best Female Debut. Singh has appeared in films such as Yeh Saali Zindagi (2011), Desi Boyz (2011), I, Me, and You (2013), Baazaar (2018), and Bob Biswas (2021). With the film Soorma, she became a producer (2018).
Chitrangda Singh's Best and Upcoming Movies
Baazaar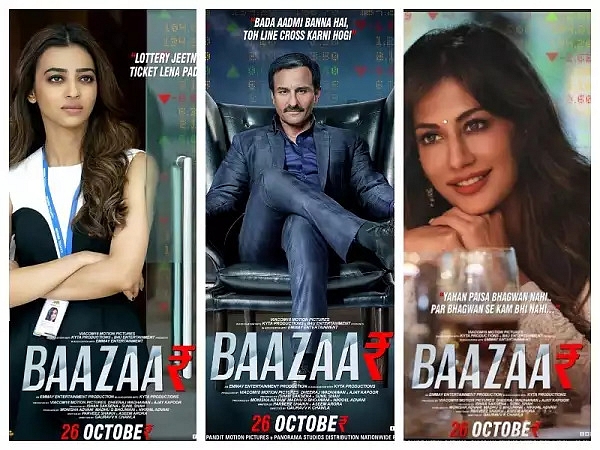 After relocating to Mumbai, an ambitious young man works as a stock trader for a well-known businessman. Rizwan Ahmed (Rohan Mehra) leaves Allahabad and the small-town mentality behind. He relocates to Mumbai, a city of soaring skyscrapers and even higher-flying dreams. His one wish is to work with his idol, Shakun Kothari (Chitrangda Singh), but the greedy and manipulative world of money, power, and the stock market entice Rizwan far too quickly.
Saheb Biwi Aur Gangster 3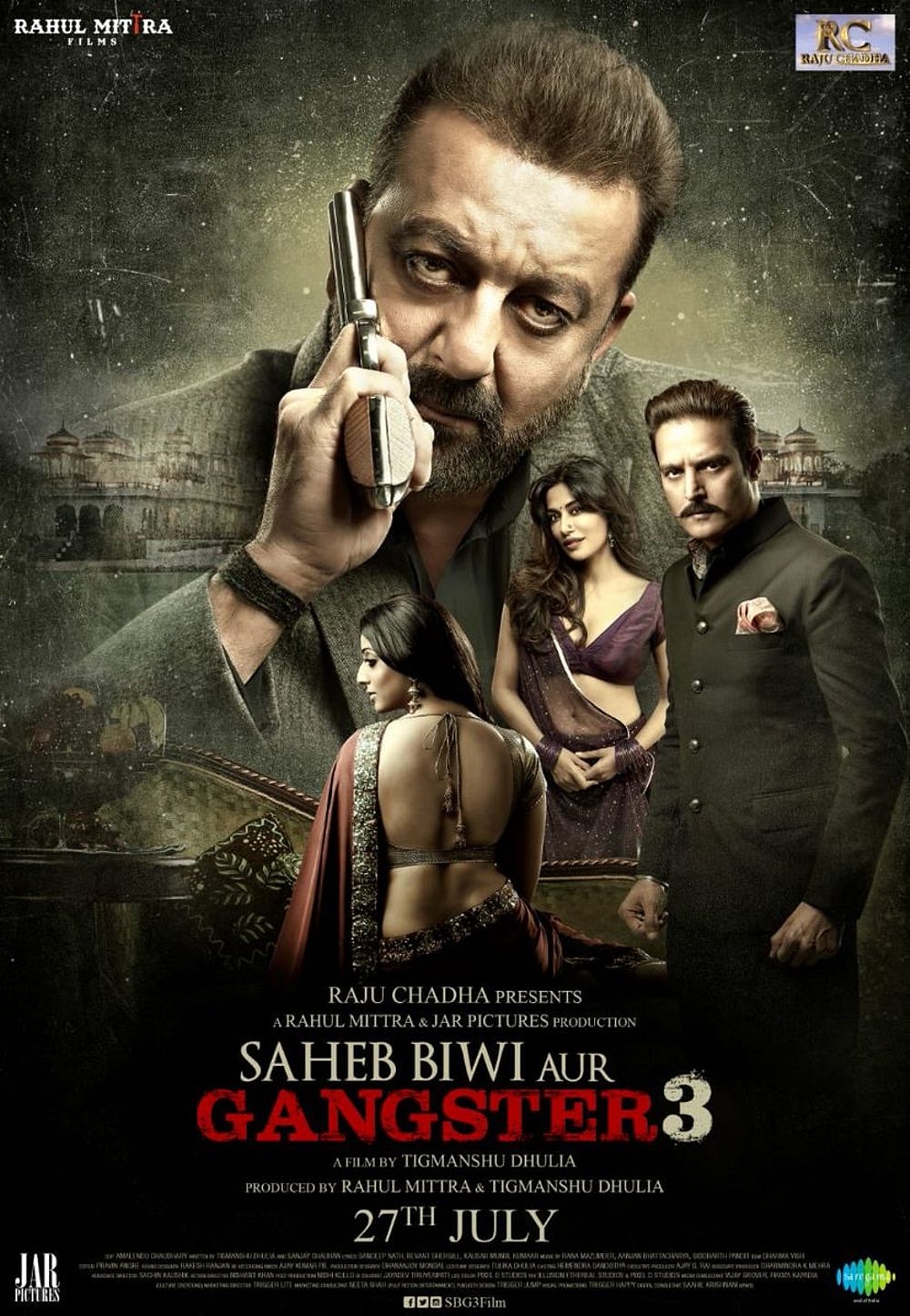 Tigmanshu Dhulia's 2018 Indian crime thriller film Saheb Biwi Aur Gangster 3. It is the third installment of the Saheb, Biwi Aur Gangster film series and the sequel to Tigmanshu Dhulia's 2013 film Saheb, Biwi Aur Gangster Returns. The film stars Sanjay Dutt, Jimmy Sheirgill, Mahi Gill, Chitrangada Singh, and Soha Ali Khan in lead roles. Pamela Singh Bhutoria also appears in an exciting supporting role. It was released on July 27, 2018, to mixed reviews from critics. This is the third installment in the Saheb, Biwi, and Gangster series. Aditya (Jimmy Shergill) is released from prison and attempts to reclaim his political legacy. When he meets London-based gangster Uday Pratap Singh (Sanjay Dutt), the battle for the richest and most cunning begins.
I, Me Aur Main
'I, me or main' revolves around Ishaan, a music producer who has commitment issues with the women in his life. He develops feelings for Gauri, his next-door neighbor, and this is when he learns the value of relationships. Ishaan (John Abraham), a charismatic, good-looking Mumbai music producer, lives a sheltered existence as the apple of his mother's (Zarina Wahab) eye, always shielded by his elder sister Shivani (Mini Mathur). He lives at Anushka's (Chitrangda Singh's) house and takes everything for granted. Anushka kicks him out of her house one day due to his irresponsibility regarding their marriage. His new neighbor Gauri (Prachi Desai) enters his life, and he falls in love with her. Gauri encourages Ishaan to start his own music company after he is forced out of his company. While Ishaan is working on his music, Anushka discovers she is pregnant with his child but chooses not to tell him because he is irresponsible.n Anushka begins to have contractions on the day of the launch, and Ishaan, realising his responsibilities, takes Anushka to the hospital, where they have a baby girl. Gauri departs for Paris, having realised what is going on. Eight months later, Ishaan and his baby daughter Diya are chatting with Gauri, who is due to return soon, while Anushka is happily married to another man!
Desi Boyz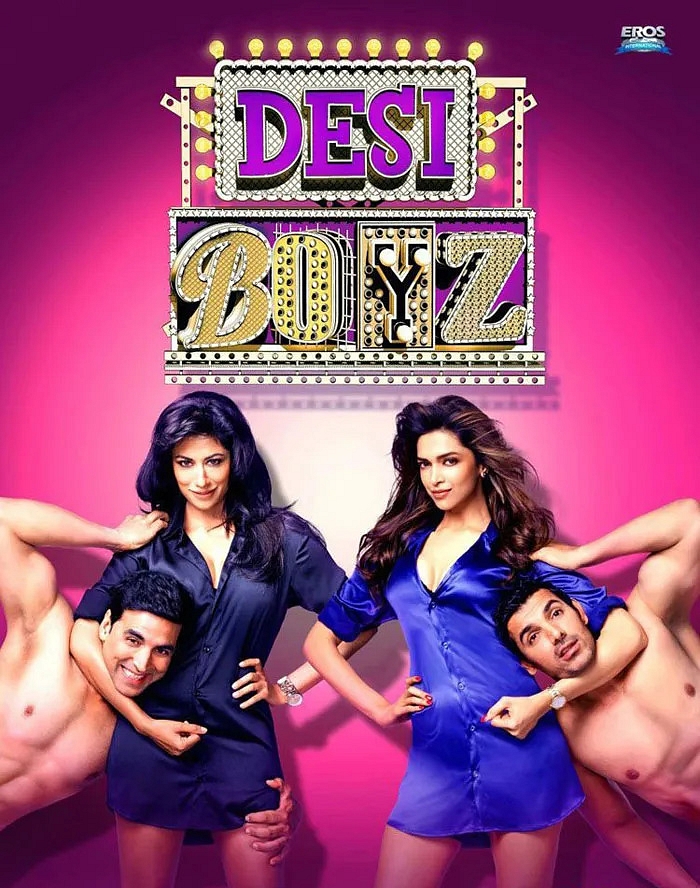 Nikhil Mathur works as an Investment Banker in England and has an idealistic girlfriend named Radhika Awasthi. Jignesh Patel, his friend, works as a Security Guard in a mall and is the guardian of Veer, his late sister's son, who is under the Social Services Department's scrutiny. Nikhil suffers the consequences of the global recession, losing not only his job but also his investments, while Jignesh is fired for failing to prevent minor theft. Nikhil is unable to find work, and after Jignesh is fired from yet another job, the two end up working as male escorts with 'Desi Boyz' as Rocco and Hunter, earning enough money to keep them afloat.
Bob Biswas
'Bob Biswas' is a sequel to the 2012 film 'Kahani.' Diya Annapurna Ghosh, the daughter of 'Kahani' director Sujoy Ghosh, also makes her directorial debut. Sujoy Ghosh and Raj Vasant collaborated on the story. While discussing her character with Bob Biswas, Chitrangada Singh told, 'Well, it is a very interesting character.' She is relieved that, after a long period of waiting, her husband Bob has emerged from a coma and recovered. However, other difficulties arise because, despite his physical recovery, he has lost his memory. So the man has returned, but the husband has not... He finds it awkward to sleep next to her or share the bedroom with her because Mary is a stranger to Bob. 'She constantly has to remind him about the family they have created together,' Chitrangda Singh added. There is no intimacy. On the other hand, she also has to manage the kitchen and care for her two children, both financially and emotionally. As a result, my character in the film is that of a strong woman without being overdramatic.'
Chitrangda Singh's Career Timeline
Chitrangda Singh's Controversies
It's well known that Nawazuddin Siddiqui's 'Babumoshai Bandookbaaz' was originally supposed to star Chitrangada Singh opposite the actor. However, it was reported that Chitrangada left the film in the middle due to discomfort while filming intimate scenes with co-star Nawazuddin.
Her alleged affair with director Sudhir Mishra is one of the reasons for her divorce from Jyoti Randhawa. Sudhir Mishra was allegedly arrested for causing a schism between the couple. Sudhir Mishra, who gave Chitrangda her first role in Hazaaron Khwaishen Aisi, was close to her and served as her industry mentor. Their relationship appeared to be more than just professional bonding due to their frequent outings together.
Chitrangda Singh's Networth and Income
The amount of assets that exceed liabilities is referred to as net worth. Cash, real estate, and anything else of value are examples of assets. It is the value of everything you own less everything you own. Net worth is not calculated on a yearly basis. So, how much is Chitrangda Singh currently worth? Chitrangada Singh's net worth is estimated to be $4.5 million. Chitrangada Singh earns between 2 and 3 crores per film.
Chitrangda Singh's Awards and Achievements
Bollywood Movie Award
2006 Best Female Debut Hazaron Khwaishein Aisi
Chitrangda Singh's Interesting Facts
Chitrangda Singh aspired to be an air hostess before breaking into the film industry. She was, however, turned down three times. She made her first appearance in Hindi films as a special appearance in a song from Shirish Kunder's film 'Joker.' She also performed a song in the film.
Chitrangda Singh began her career as a model before moving into film. She has appeared in commercials and endorsed brands such as Alukkas Jewellery and ICICI Bank.
Chitrangda Singh can also dance well. She has studied Kathak, a classical dance form. She rose to prominence after appearing in Gulzar's Sunset Point music video.
Chitrangda Singh took a break from acting between 2005 and 2008. She returned with the film 'Sorry Bhai,' which was released during the 2008 Mumbai Terror Attack. The film was a box office flop.
Chitrangda Singh is the brand officer for a number of well-known companies, including Garnier, Taj Mahal Tea, Airtel, Aliva crackers, Borges Olive Oil, Parachute, and Puma. She has also been a brand ambassador for Tanishq and Titan eye plus.
Chitrangda Singh won the 'Best Female Debut' award in Bollywood in the year 2006. She also won the FICCI Young Women Achiever Award from FICCI. Chitrangada is compared with the Bollywood actress Smita Patel. Both have some striking similarities. She has a lot of fan following. It is said that the popular singer Honey Singh had a massive crush on her.
Social Media
Frequently Asked Questions