Hina Khan | Career, Age, Biography, Net worth, Boyfriend

Anisha Saini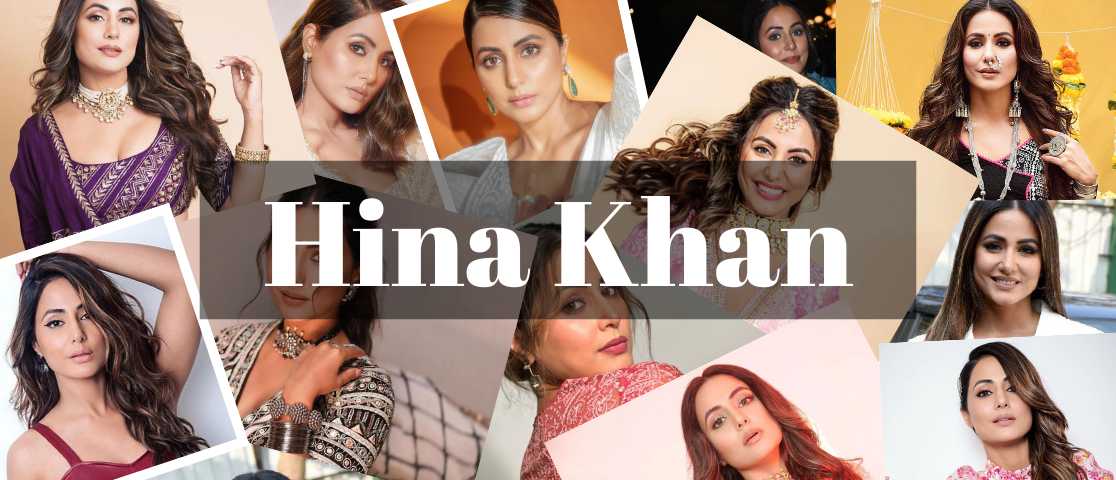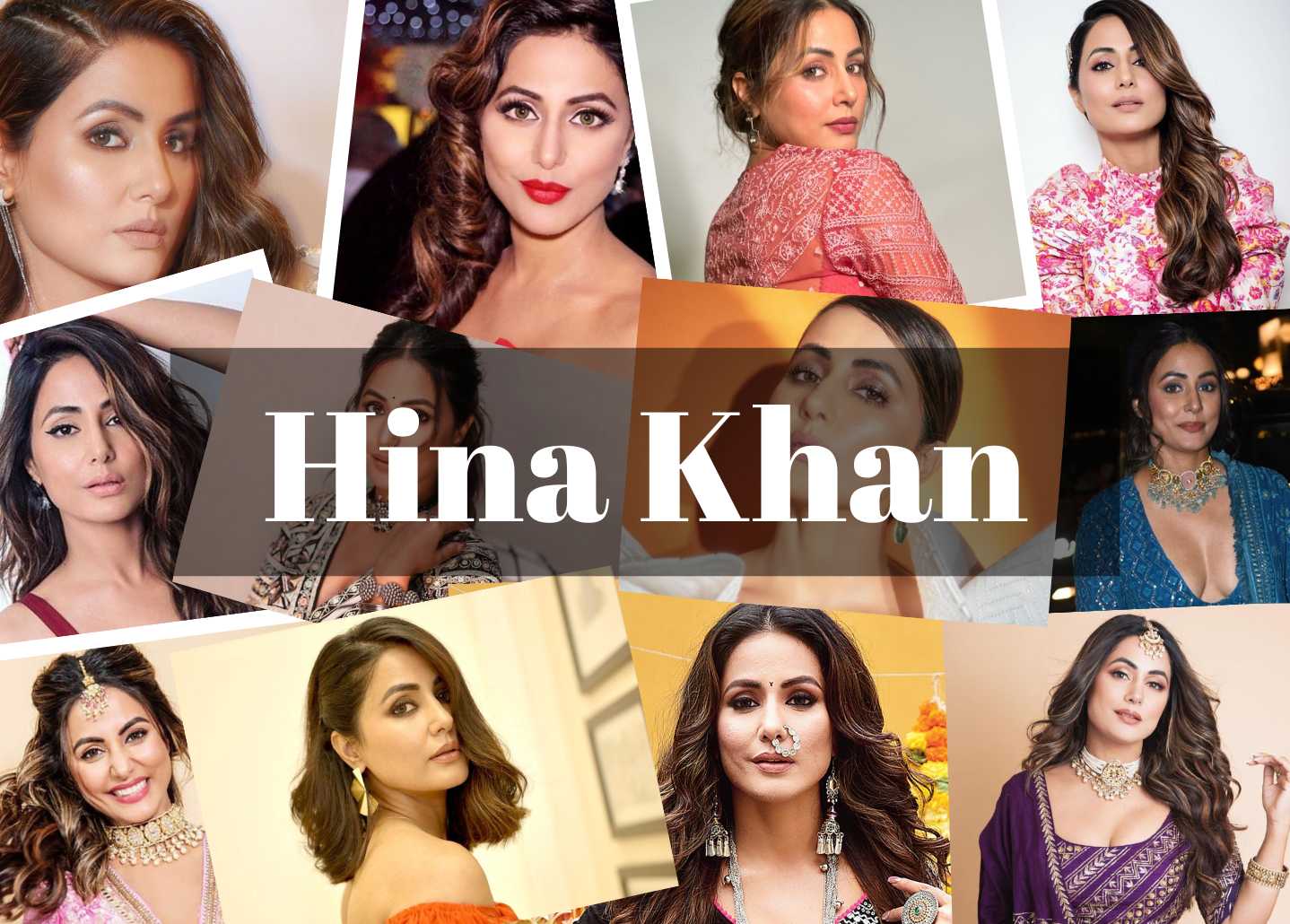 Hina Khan's Biography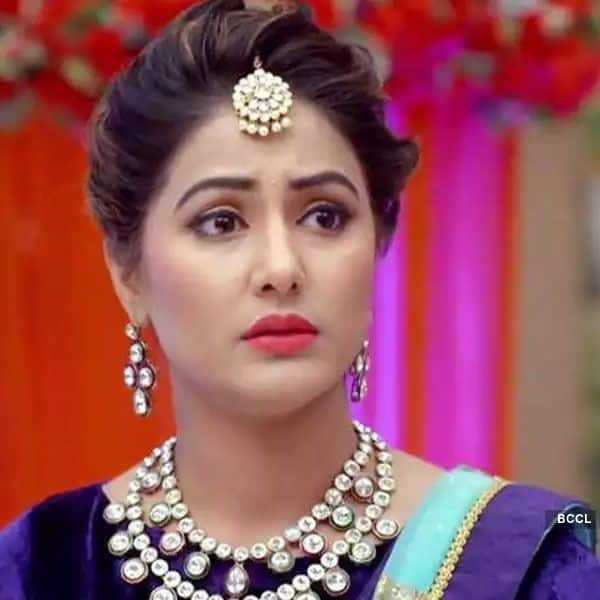 Hina Khan, an Indian actress, originates from a typical Indian middle-class household. Served as India's highest-paid television actress from 2013 to 2019. Her programs are listed as the top shows on all channels. Her talent, dedication, perseverance, aptitude, and versatility have all contributed to her success in the film and television industries.


The only TV actor to receive the Indian Television Awards' Best Antagonist and Best Protagonist awards in the critic and jury categories. Hina has led the industry in experimentation and challenges, particularly as a woman. She began her acting career by portraying the wildly popular and adored Akshara in a high-rated program that holds the record for the country India's longest-running soap opera.


Hina Khan, birthdate is on 2 October, 1987. She is an Indian actress who works in Hindi television and movies. She has a solid reputation in the television serials industry and has appeared in numerous successful ones. She is well-known for her roles as Komolika in Kasautii Zindagii Kay 2 and Akshara in Yeh Rishta Kya Kehlata Hai on Star Plus. She took part in Fear Factor: Khatron Ke Khiladi 8 and Bigg Boss 11 in 2017 and finished second in both of them. Hina Khan's Zodiac sign is Libra. Hina Khan's hobby is Playing Basketball. In the course of eight years, she won more than 50 awards in a variety of categories. Hina also maintains the distinction of being the only actor to have appeared in as many episodes as she did while portraying the same character.

Claim Your FREE Celebrity Shoutout
✕
Claim Now!
Hina Khan's Childhood and Hina Khan's Education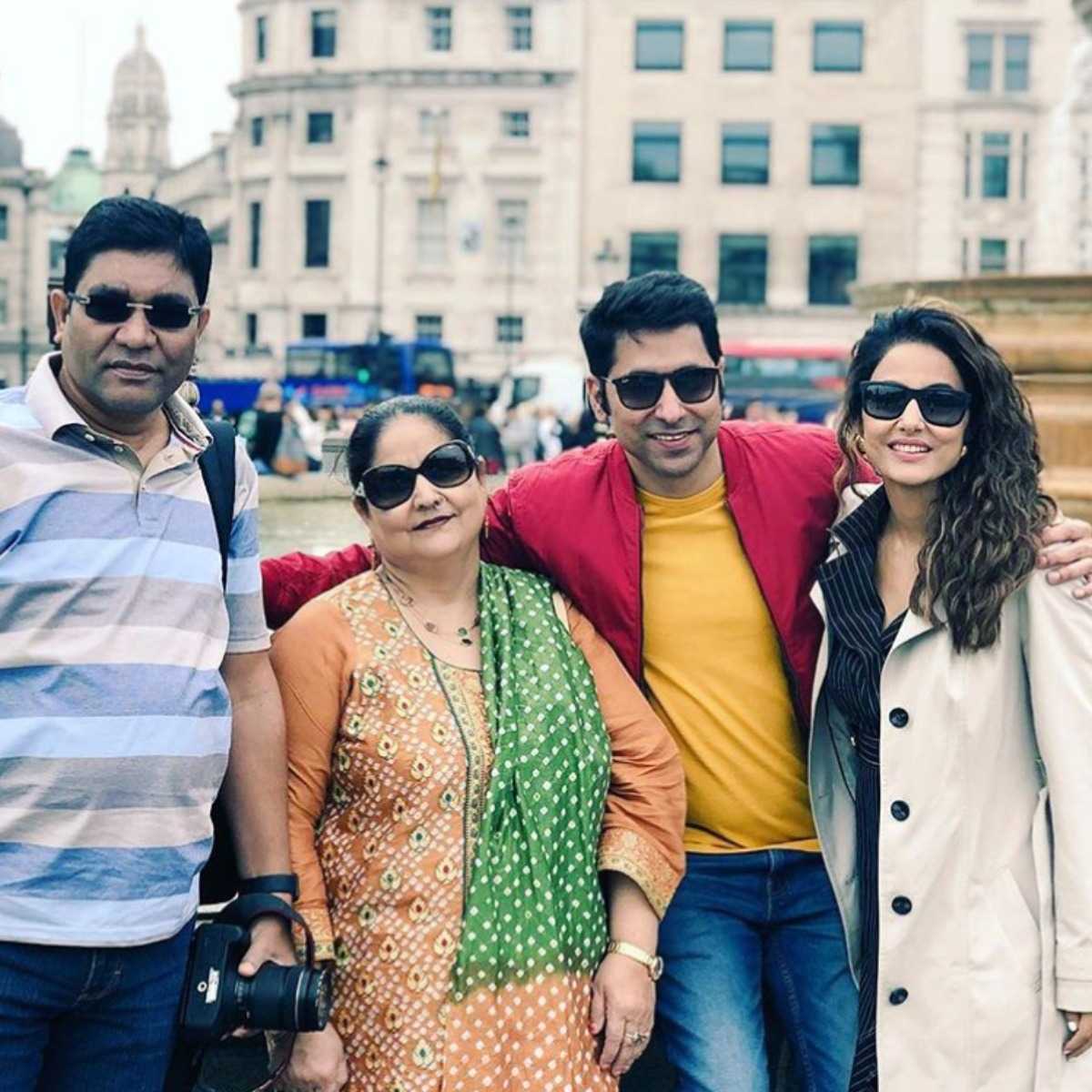 Hina Khan is an Indian television actress who has worked in the business for over ten years. She has participated in TV shows like Fear Factor: Khatron Ke Khiladi 8 and Bigg Boss 11, Yeh Rishta Kya Kehlata Hai as Akshara, and Kasautii Zindagii Kay as Kamolika. Hina Khan birthplace is Srinagar, Jammu and Kashmir. Hina Khan's mother is Shagufta Shaikh and her father is Aslam Khan. Hina Khan's younger brother is Aamir Khan.


She completed her schooling at the Maharishi Vidya Mandir School. She then continued her education at Delhi's Gargi College, earning a bachelor's degree in business administration. Later, she completed an MBA program at Colonel's Central Academy of Management in Gurgaon. She excels academically.

Talk To Similar Celebrities
Hina Khan's Affair and Relationship
Huna Khan Rocky Jaiswal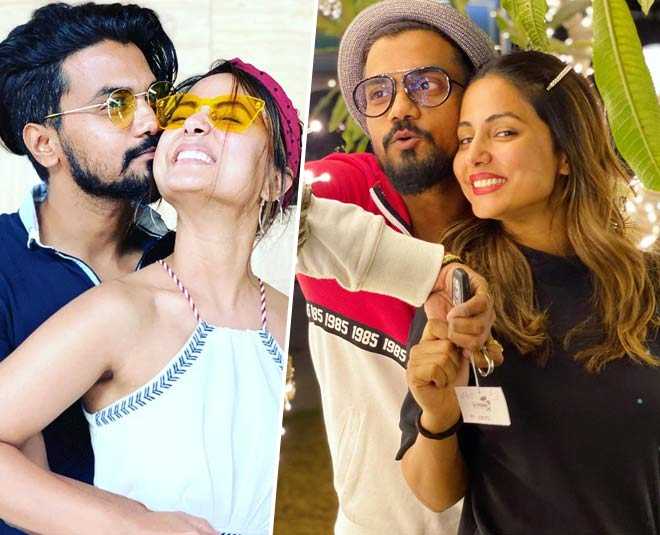 Hina Khan, who played Akshara in Yeh Rishta Kya Kehlata Hai, fell in love with Rocky Jaiswal, the show's supervising producer. Inside the Bigg Boss 11 house, Rocky had proposed to her. While many people fell in love and eventually broke up, Akshara, also known as Hina Khan from the program, has had a long-lasting love affair with Rocky Jaiswal. Rocky Jaiswal was the overseeing producer when Hina Khan served as the show's star. Yeh Rishta Kya Kehlata Hai was Hina Khan's first television appearance, which she made in 2009. The program's supervising producer was Rocky Jaiswal. They had first met and fallen in love there.


Dating began between Hina Khan and Rocky Jaiswal in 2014. In 2016, Hina left Yeh Rishta Kya Kehlata Hai after 8 years of employment. She then participated in Fear Factor: Khatron Ke Khiladi season 8 as a participant. Well, perhaps Hina Khan was alluding to the proposal that took place long before her time on Bigg Boss 11 and before she made things official with Rocky Jaiswal. Everyone recalls the significant romantic gesture Rocky Jaiswal made to Hina Khan on national television. Rocky Jaiswal had proposed to Hina Khan while she was a participant on Bigg Boss 11 in one of the episodes where the contestants' families had to participate in the show. Everyone was curious as to whether their parents approved of their relationship after Rocky Jaiswal's proposal because they come from various religions and cultures. Rocky had gleefully admitted to the media during a media encounter that Hina's family does approve of him and Hina.

Hina Khan's Career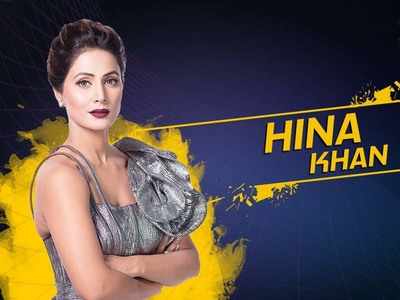 Hina Khan attended the Yeh Rishta Kya Kehlata Hai auditions while she was living in Delhi because her friends pushed and encouraged her to. Hina's good fortune led to her being chosen for the position. She relocated to Mumbai in 2008 and made her television debut in the television series Yeh Rishta Kya Kehlata Hai as Akshara. She continued the program for a considerable eight years and received praise for the part.

Tanmay Singh and Khan both made appearances in the music video for the T-Series song Patthar Wargi in May 2021. Khan joined Shaheer Sheikh in the Kashmir-shot song Baarish Ban Jana, which was released in June 2021. Payal Dev and Stebin Ben sang the song. Her music video, Main Bhi Barbaad, featuring Angad Bedi and performed by Yasser Desai, was released in September 2021.

Hina Khan's first show is Yeh Rishta Kya Kehlata Hai
Indian romantic drama TV shows are available digitally on Disney+ Hot star and Star Plus. It debuted on January 12, 2009, and, as of 2019, it produced 3000 episodes, making it the longest-running Indian television soap opera. It formerly starred Hina Khan, Karan Mehra, Shivangi Joshi, and Mohsin Khan and was produced by Rajan Shahi under the auspices of Director Kut Productions. It has Pranali Rathod and Harshad Chopda as the third generation as of October 2021.

The musical game show Ravivaar with Star Parivaar was won by Yeh Rishta Kya Kehlata Hai.

After relocating to Mumbai, she made her television debut in 2009 as Akshara Singhania in one of the longest-running Indian soap operas. She left the show in November 2016 after eight years to work on other things. She received favorable reviews for her work in the series and won numerous accolades for it.

Fear Factor: Khatron Ke Khiladi
It is a stunt-oriented reality television program in Hindi that is modeled on the American program Fear Factor. Fear Factor: Khatron Ke Khiladi was reintroduced on July 21, 2008, after being sold to Colors TV after being the first broadcast as Fear Factor India on Sony TV. On August 1, 2020, a spin-off of the main series Fear Factor called Khatron Ke Khiladi - Made in India premiered, using contestants from prior seasons. Hina Khan finished as a first runner-up in Khatron Ke Khiladi season 8.

Bigg Boss 11
The eleventh season of the Indian reality television program Bigg Boss aired on Colors TV. It is known as Bigg Boss 11. For the eighth time, Salman Khan took over as host of the program. It debuted on October 1, 2017. On January 14, 2018, Shilpa Shinde and Hina Khan were announced as the winners and runners-up of the competition show. Shilpa Shinde left the Bigg Boss 11 competition with 44 lakhs in prize money.

Bigg Boss was shown on Voot for the second time during this season. Such the previous season, extended properties like Unseen Undekha, Cutless, and a brand-new weekend special called Bigg Buzz are available to fans. Voot was the sole method of voting for the first time.

SmartPhone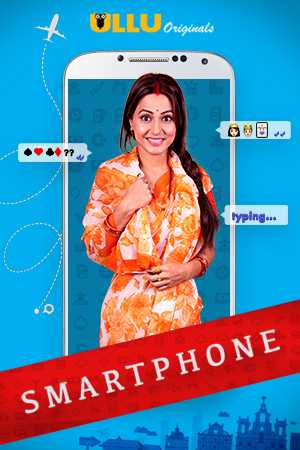 On April 24, Smartphone, the newest short film from Hina Khan, became available on the ULLU app. Hina Khan plays Suman, Kunaal Roy Kapur plays Chandan, and Akshay Oberoi plays Vicky in the Ankush Bhatt-directed film.

The narrative of Sumna, played by Hina, who is from a small village in Uttar Pradesh, opens the movie. When she moves to Mumbai after marrying Chandan, she is so in awe of the city that she remarks to her mother, City of Aisi Waisi Nahi hai yah 50 Kasganj aa Jaye yahaan pe jaise. Her husband gives her a smartphone as she adjusts to the new surroundings to force her to pick up new skills. Things change, though, when Chandan, a gambling addict, bets her off in a game.

Kasautii Zindagii Kay
Ekta Kapoor's Balaji Telefilms produces an Indian drama television series. It was a remake of the eponymous Kapoor soap drama from 2001. The actors who starred in it included Parth Samthaan, Erica Fernandes, Hina Khan, Karan Singh Grover, Aamna Sharif, and Karan Patel. It aired on Star Plus from September 25, 2018, to October 3, 2020.

Wishlist
She filmed with Jitendra Rai in May 2019 for Rahat Kazmi's short film Wish List. Seven years of marriage were spent making plans for the future, but one event turned everything upside down for the pair. At that point, they decide to enjoy their lives and set out on a lengthy vacation to check off everything on their bucket lists before one of them passes away.

Damaged 2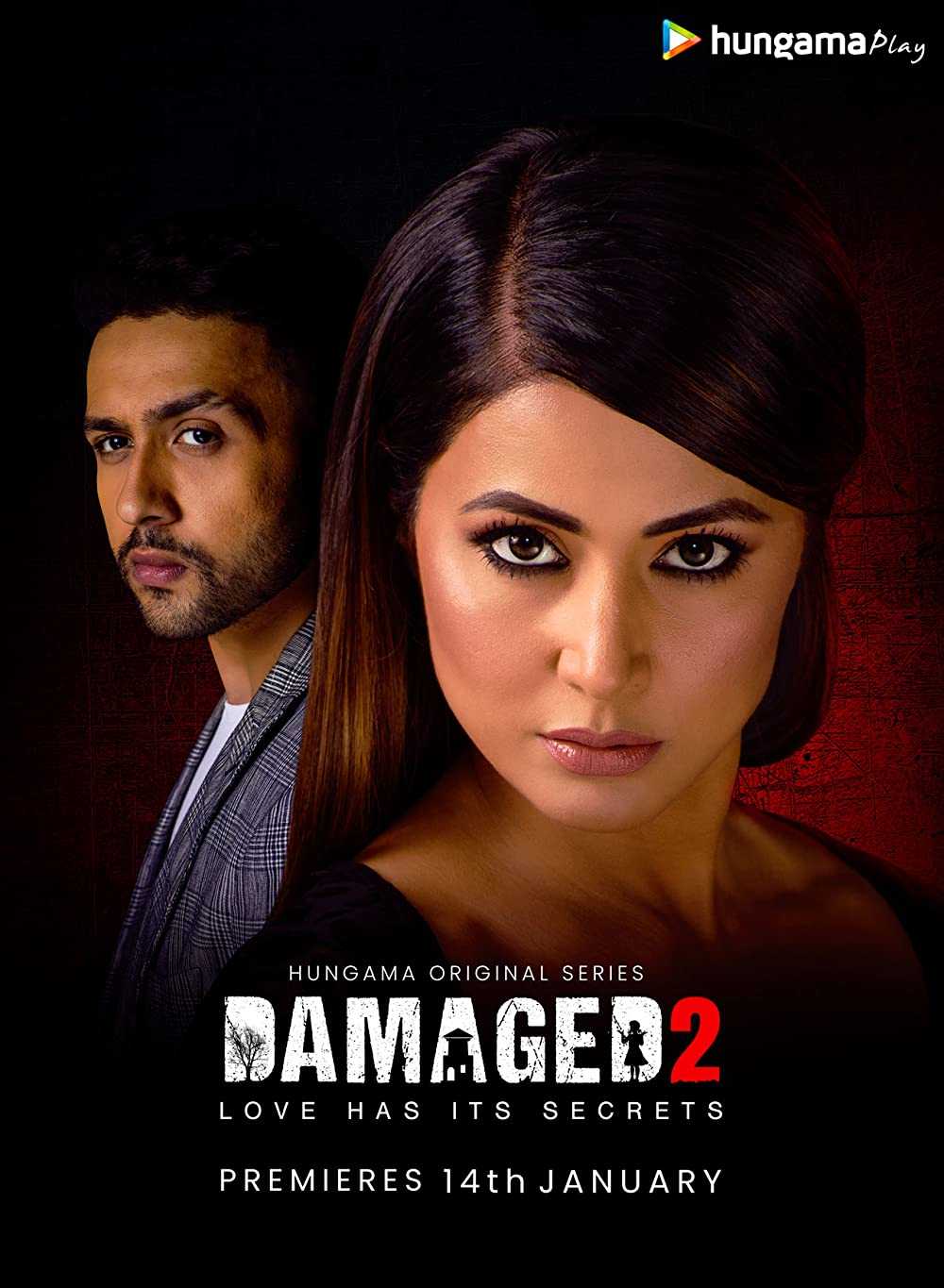 It is directed by Ekant Babani. The follow-up to the wildly popular Damaged original series on Hungama is titled Damaged 2. Damaged 2 is a psychological crime drama featuring a powerful female lead, similar to the first season.


Hina Khan and Adhyayan Suman are this season's main characters, which also feature thrilling supernatural elements. Together, Akash and Gauri Batra (Hina Khan and Adhyayan Suman) manage a homestay.


Even though everything may appear ideal at their lovely guest house, everything starts to fall apart when a little girl staying at the homestay goes missing.

Hacked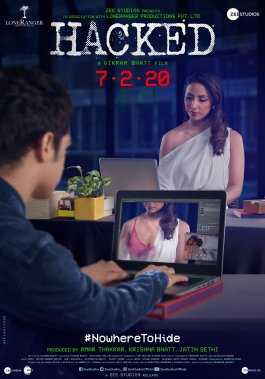 Vikram Bhatt co-wrote and directed the 2020 Indian psychological thriller movie Hacked, which he also produced with Krishna Bhatt, Amar Thakkar, and Jatin Sethi under the company of Loneranger Productions. In addition to Sid Makkar playing a supporting part, the movie stars Hina Khan, Rohan Shah, and Mohit Malhotra in the key roles.

Principal photography began in August 2019. The plot centers on a boy's affection for an older female and how it develops into an obsession via hacking her life. On February 7, 2020, the movie had its Indian theatrical debut.

After its theatrical premiere, it was made available digitally on the Zee5 app, where it trended for four months in a row and had millions of views.

Hina Khan's Upcoming and New
Seven One- Hina Khan's Web Series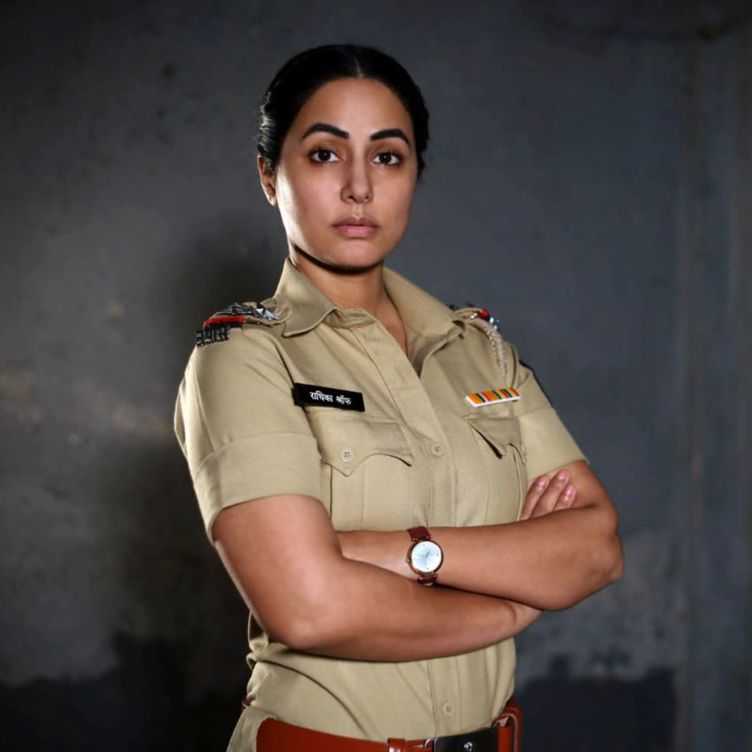 On Friday, actor Hina Khan revealed Seven One as her newest endeavor. Hina shared her first glimpse of the web series in which she plays a police officer on Instagram.Hina portrays the image of a tough police officer. With great pleasure and enthusiasm, we are happy to reveal the first look of the magnificent Hina Khan in our new series SEVEN ONE, the Yeh Rishta Kya Kehlata Hai actor and Madmidaas Films, which is funding the show, wrote on Instagram alongside the photo. We guarantee that this crime drama will keep you on the edge of your seat. Keep an eye out for @realhinakhan as the vivacious Inspector Radhika Shroff in a never-before-seen persona.

In addition to Vikram Kocchar, Ashwin Kaul, Bhuvan Arora, and Shadab Kamal, the series is directed by Adeeb Rais.

In a statement to ANI, Hina Khan described her persona as follows: My character Radhika Shroff is managing this high-profile case where the stakes are high. She is not, however, a Bollywood commercial cop who performs daring stunts, engages in high-tension chases, or is constantly the subject of massive build-up.
Hina Khan's Country of Blind Movie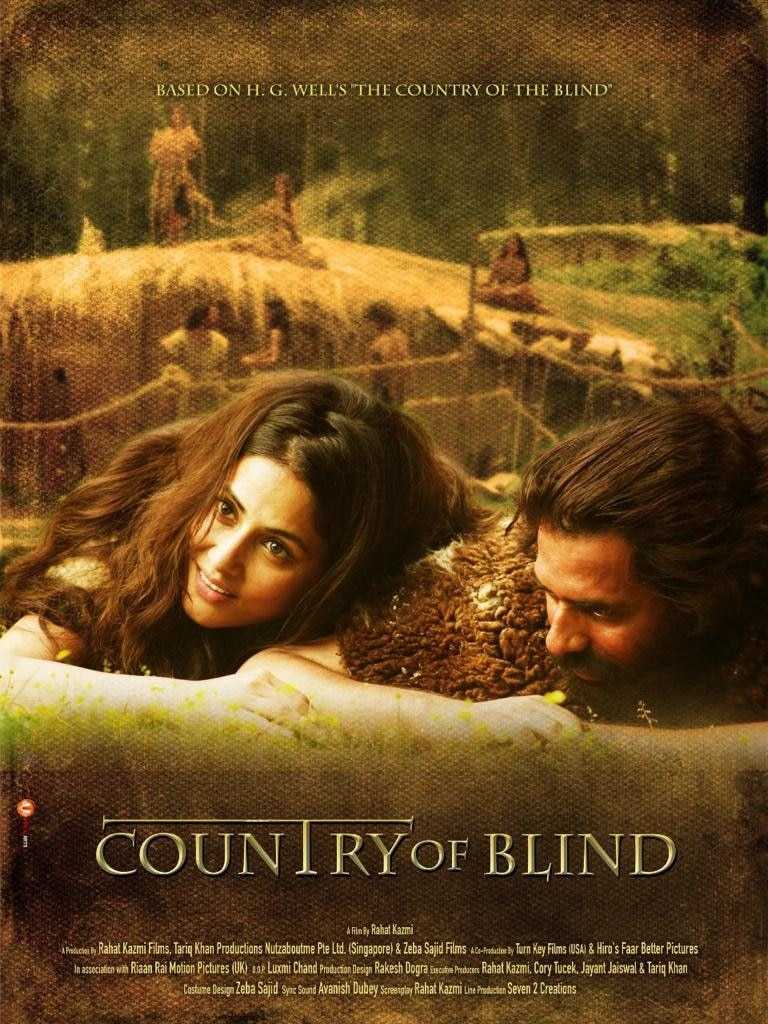 In addition to acting, Hina Khan is regarded as one of the fashion-forward actresses in the business. Her outstanding performances have garnered her a lot of admirers. When the actress first walked the red carpet at the Cannes Film Festival, she became well-known all over the world.
At the international event this year, Hina spread her charms once more with her stylish attire. This year, she will once again walk the red carpet to present the poster for her new film, Country of Blind.
The Country of the Blind by H.G. Wells served as the inspiration for the film. The movie, which was directed by Rahat Kazmi, shows how joyful and contented a valley full of blind people is despite not having the gift of sight. Hina is slated to take on the difficult role of a blind woman.
Hina Khan's Career Timeline
Hina Khan's Controversies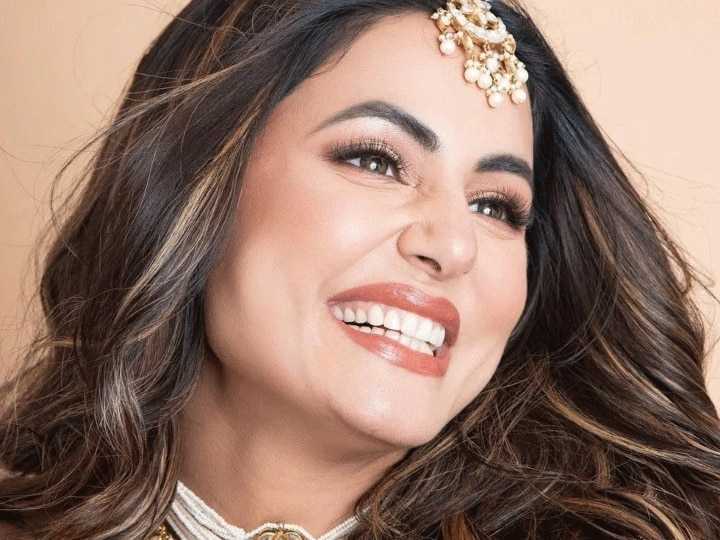 After seven years, Karan Mehra, who portrayed Naitik in Yeh Rishta Kya Kehlata Hai, left the program. There were earlier rumors that the actor, who was adored by the audience for his character, had issues with his co-star Hina Khan (Akshara on the show). He had recently grown dissatisfied with his character graph as well. To the dismay of the fans, the most recent turn of events has put an end to all rumors that Karan is leaving the program, despite his frequent denials. Recently, when one of these fans threatened to stop watching the program due to Karan's departure, Hina curtly retorted, Ok Mat Dekho.

Who is compelling you to watch? You wish. That proves you never had love. Sadness, Hina admitted that she and Karan had a tense relationship and that his departure from the program would have an impact on the audience when speaking with an entertainment portal. In a message on social media, his wife Nisha Rawal stated that Karan's departure from Yeh Rishta was primarily due to health issues.

Hina Khan's Net worth
With a net worth of $10 million in 2022, Hina Khan is a Hindi film and television actress in India. She is well-known in the Indian television business for playing enduring characters that the country's viewers adore. She is one of India's best-paid television actors. Every month, Hina Khan makes 35 lakh rupees. Her main source of income is Hindi television serials, which account for the majority of her earnings. Each episode of Hina Khan costs more than 2 lakh rupees.

Her excellent acting skills earn her a lot of money from the producers. Her per-brand endorsement fee is 1 crore rupees, and Hina Khan makes money through a range of brand promotions and television commercials. According to sources, she has seen a 40% growth in her net worth over the last two years. The yearly income of Hina Khan exceeds 5 crore Indian rupees. Hina Khan's Support One of India's top brand ambassadors is the former hacker turned actress.

Hina Khan's House
Being a prominent television actress in India, Hina Khan enjoys living a luxurious lifestyle. She is the owner of the opulent apartment that is located in a wealthy neighborhood of Worli, Mumbai. This house is home to the actress and her family. She keeps her home tidy, as evidenced by her behavior during the eighth season of Bigg Boss. She also invests in Mumbai real estate, and the mansion is exquisitely designed.

Hina Khan's Cars
Hina Khan is the owner of a nice car and enjoys purchasing pricey, high-end vehicles. Let us now discuss Hina Khan's auto collection. The owner of the Audi A4 is Hina Khan. She bought this high-end vehicle last year, and it cost 44 lakh Indian rupees.

Hina Khan's Endorsement
One of India's top brand ambassadors is the former hacker turned actress Hina Khan. For her brand endorsements, she constantly receives top rankings. Hina is promoting Good Hair's ayurvedic shampoo and oil on many platforms as a brand ambassador for the company. She also advertises a variety of other goods, such as Siyaram, the Saara clothing line, Red Labels, and others.

Hina Khan's Awards and Achievements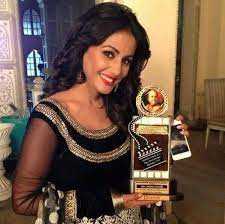 ● She won the Indian Television Academy Award for Best Actress (Popular) in 2009

● She won the Indian Telly Awards for Best Fresh New Face (Female) in 2009

● She won the Indian Telly Awards for Best Actress (Jury) in 2010

● She won the Indian Television Academy Award for Best Actress Popular in 2015

● Won the Indian Telly Awards for Best Actor in a Negative Role Female (Jury) in 2019

● Won the Indian telly Award for Best Actor in a Negative Role Female (Popular) in

● She won Gold Awards for Best Actor in a Negative Role Female (Popular) in 2019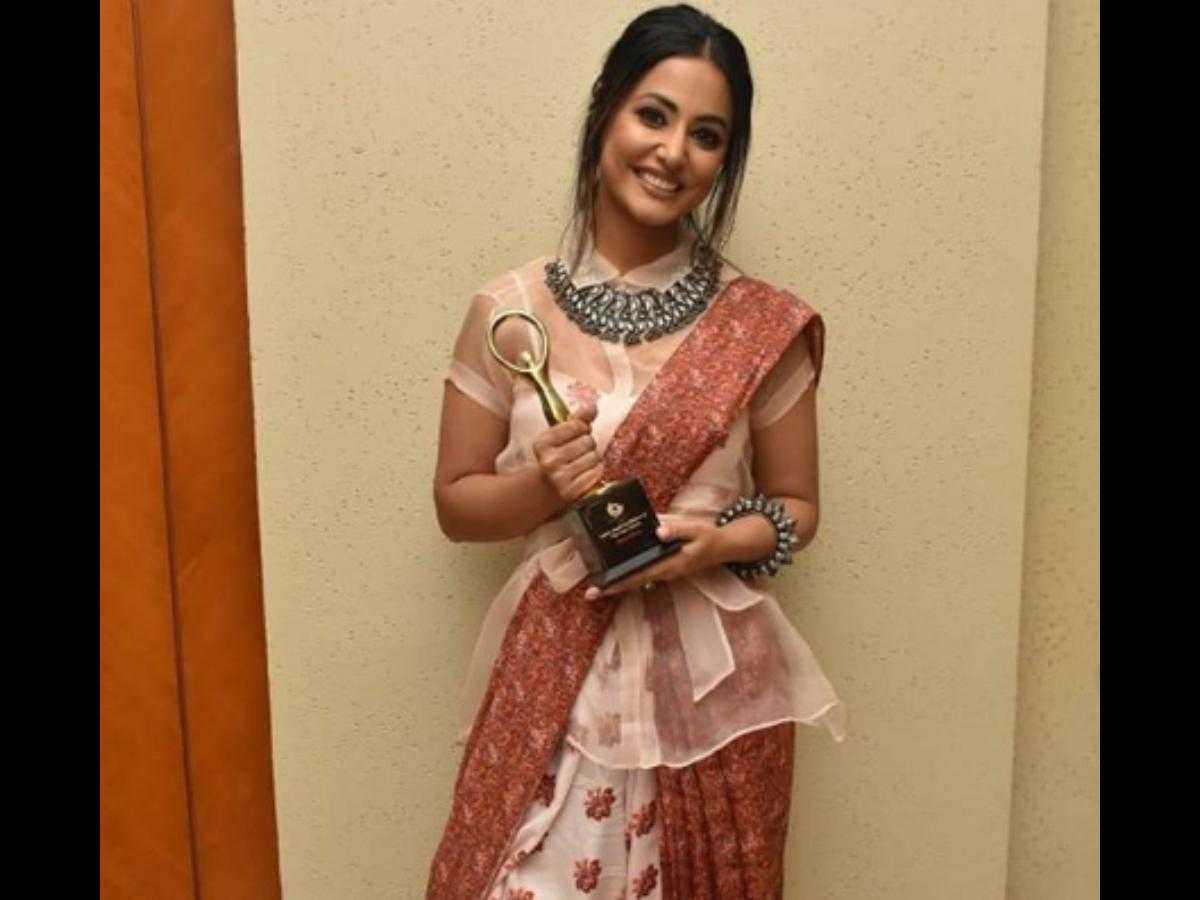 ● She won Gold Awards for Style Diva in 2018

● She won Lions Gold Award for Most Stylish TV personality in 2019

● She won the Gold Awards for Most Fit Actor and TV Personality of the year in 2019.

● In 2014 she won the prestigious Dada Saheb Phalke Award for Best Actress Popular.
Hina Khan's Interesting Facts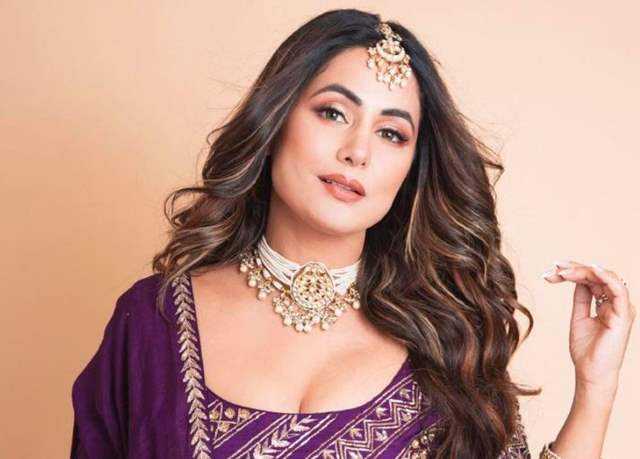 She never thought about acting. Hina wanted to get into journalism.
She moved to Mumbai to sign up for air hostess training since she wanted to become one. But she was unable to enroll in the training program.
The actress keeps a Taaviz in her wallet at all times.
She is brand conscious and likes the clothing collections from Neeta Lulla.
Social Media
Frequently Asked Questions