Divyendu Sharma | Movies, Career, Age, Biography, Net Worth

Violeena Vargav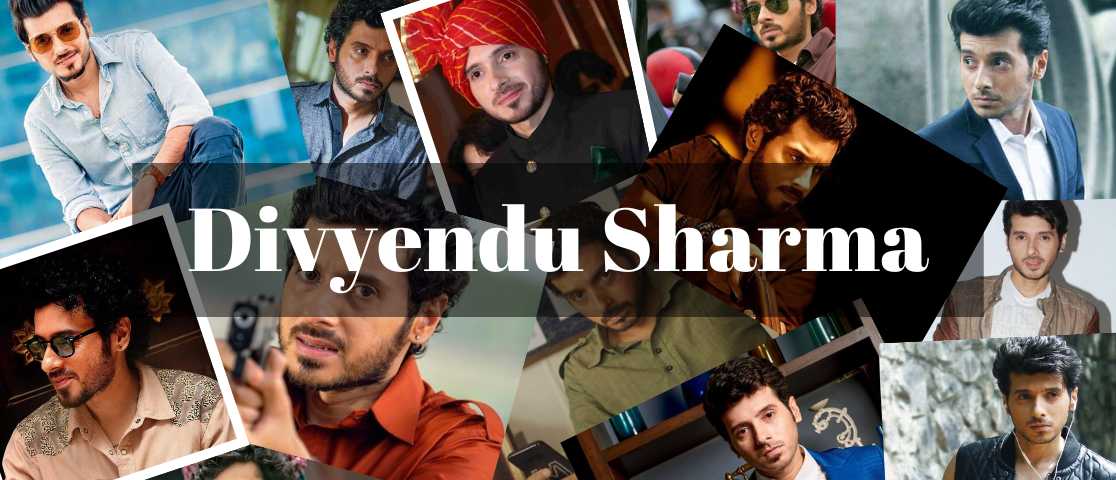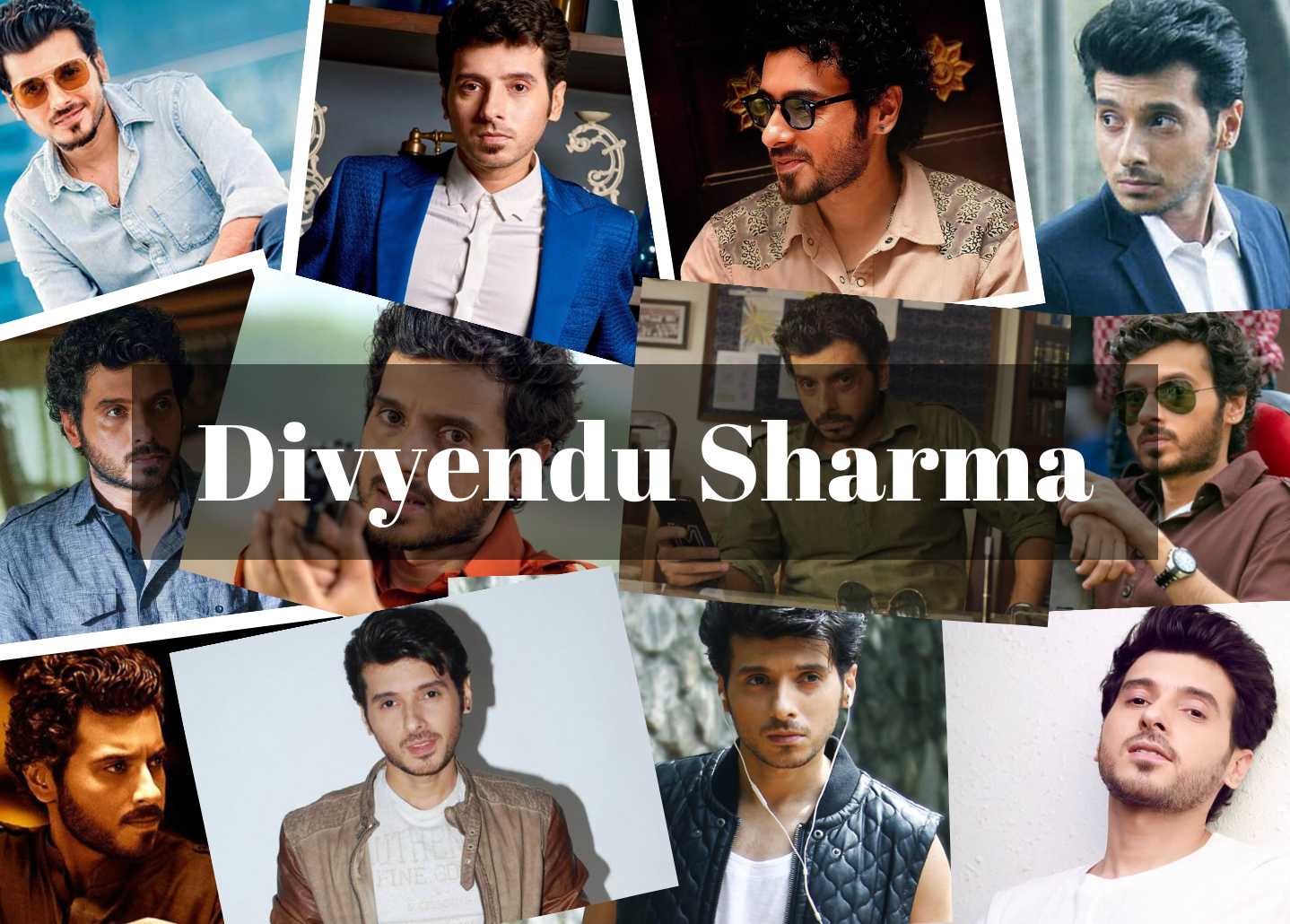 Divyendu Sharma's Biography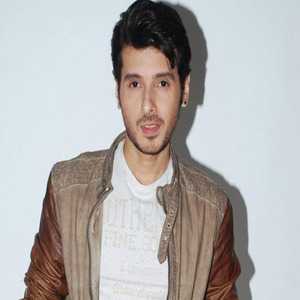 Divyendu Sharma is a famous Indian actor and model. His most well-known performances include Munna Bhaiya in the Amazon Prime Video series Mirzapur and Nishant nicknamed Liquid in Pyaar Ka Punchnama. He also played Narayan Sharma in Toilet: Ek Prem Katha and Sundar Tripathi in the movie Batti Gul Meter Chalu.

Divyendu Sharma's birthday is 19 June 1983. Divyendu Sharma's birthplace is New Delhi, India. Divyendu Sharma's age is 39 years, as of 2022. Divyendu Sharma's religion is Hinduism. Divyendu Sharma's zodiac sign is Gemini. Divyendu Sharma's height is 1.7m or 5'7.

Divyendu Sharma participated in TV advertisements for Fidelity Mutual Funds and Birla Sun Life. He debuted in the film Aaja Nachle, which featured Madhuri Dixit, in a supporting role. In the 2011 Bollywood film Pyaar Ka Punchnama, he made his Bollywood debut as Nishant Agarwal, also known as Liquid. His performance as Liquid received a lot of positive feedback from the audience, and the movie was a financial success. He continued acting after making his cinematic debut, playing numerous various roles.

In the meantime, Divyendu Sharma appeared in numerous movies, including Batti Gul Meter Chalu, Toilet: Ek Prem Katha, Ekkees Toppon Ki Salaami, and Chashme Baddoor. With his performance as Munna Tripathi in the 2018 release of the Amazon Prime web series Mirzapur, Divyendu enjoyed unprecedented success. With his role as Munna Bhaiya, he gained popularity among the public all over India.

In addition to this, Divyendu Sharma has also made appearances in the 2020 episodes of Bicchoo Ka Khel on ZEE5 and the 2022 episodes of Salt City on Sony Liv. In addition to this, he has contributed to web series including Odd Couple, Shukranu, Kanpuriye, Badnaam Gali, and Kanpuriye. He mentions high-profile movies with significant budgets, such as Brahmastra and The Railway Men, as his forthcoming 2022 releases.
Claim Your FREE Celebrity Shoutout
✕
Claim Now!
Divyendu Sharma's Family and Divyendu Sharma's Education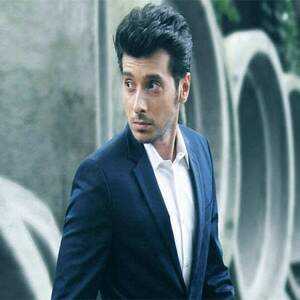 Divyendu Sharma's father's and mother's names are not known. Divyendu Sharma was born into a middle-class Hindu Brahmin family. His mother is a homemaker, while his father worked at the Janpath Hotel. He also has an elder sister whose name is not known.

At a school in Delhi, Divyendu Sharma completed his primary education. At first, he struggled in academics. He received only 49% on his high school exam. He started showing interest in his studies after graduating from high school with such poor grades, and while majoring in the arts in grade XII, he received 84% on the board examination. Following that, he earned his Political Science degree from Delhi's Kirori Mal College (University of Delhi). He worked in theatre for three years after finishing college, and then he took acting training at the Film and Television Institute of India (FTII), in Pune. Divyendu turned to face the camera for the first time as the Virgin Mobile TV commercial was being shot.
Talk To Similar Celebrities
Divyendu Sharma's Marriage
Akanksha Sharma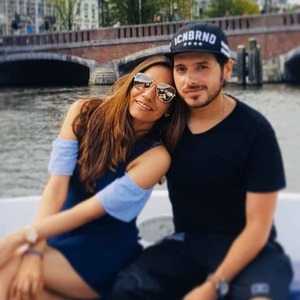 Akanksha was reportedly one of Divyendu Sharma's closest college friends, who said as much in an interview. Divyendu did add, though, that despite falling in love with Akanksha the instant he laid eyes on her, it took him a sweet 6-7 years to confess his affections to her. Well, Akanksha accepted his invitation, and they soon began dating.

They were married not long after he made his Bollywood debut in 2011 with Pyaar ka Punchnama. Divyendu Sharma and Akanksha Sharma got married on 27 June 2012. The couple celebrated their 10th wedding anniversary in the year 2022.
Divyendu Sharma's Career
Pyaar Ka Punchnama (2011)
A debutant Luv Ranjan wrote and directed the 2011 Indian Hindi romantic comedy Pyaar Ka Punchnama, which was also produced by Abhishek Pathak under the banner of Wide Frame Pictures. Viacom 18 Motion Pictures served as the film's distributor. The movie, which also features Kartik Aaryan, Divyendu Sharma, Raayo S. Bakhirta, Nushrratt Bharucha, Sonnalli Seygall, and Ishita Raj Sharma, tells the tale of three working bachelors who fall in love with girls and experience the ups and downs of their newfound love affairs. 175 million dollars were made at the box office.

Vehement and excessively critical Nishant Agarwal meets Charu, a stunning new coworker, he tries to help, gives her financial support, and the two quickly become good friends. Rajat and Vikrant, his roommates, are happy with the outcome because they already have girlfriends in Neha and Rhea, respectively. However, Rajat feels that Neha is conceited and demanding, while Rhea seems distant and withdrawn, therefore the two relationships are not as amicable. The group decides to take a break and be by themselves after missing regular meetings and bar-hopping. The three women learn about it, though, and decide to go with them to the beach, where they finally start mingling. The group is unaware that disagreements will inevitably arise and that it will take a lot of work and understanding to sort them out.
Ekkees Toppon Ki Salaami (2014)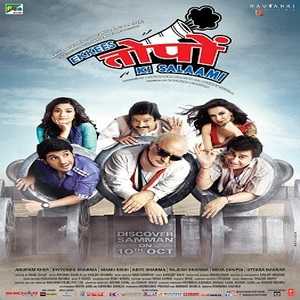 Ekkees Toppon Ki Salaami is a 2014 Hindi satirical film that was produced by Saurabh Tewari and Abhinav Shukla under the brand of Nautanki Films and directed by Ravindra Gautam. The movie was released on October 10, 2014, in India and features Anupam Kher, Divyendu Sharma, Manu Rishi, Aditi Sharma, Rajesh Sharma, and Neha Dhupia in prominent parts.

Two boys set out to give their father the greatest token of appreciation that he had always desired. This comedy, which is packed with thrills and belly laughs, follows Shekhar and Subhash Joshi's absurd attempts to give their father, Purushottam, a 21-gun salute. Even though Purushotam Joshi has worked for the government for his entire life, he is a common man who does not receive the recognition he deserves. However, Joshi's sons are prepared to go above and beyond to grant their father his one and only request.

SRK launched the Ekkees Toppon Ki Salaami movie trailer. At a special occasion next to RK Laxman's famous monument of The Common Man, where ordinary people were honoured for their contributions to society, the song Tod De Kataar was premiered. The five songs on the Ekkees Toppon Ki Salaami soundtrack were written by Sandeep Nath and composed by Ram Sampath.
Toilet: Ek Prem Katha (2017)
Shree Narayan Singh's 2017 comedy-drama, Toilet: Ek Prem Katha, is in the Hindi language. The movie, which stars Akshay Kumar and Bhumi Pednekar and is co-produced by Akshay Kumar and Neeraj Pandey, promotes better sanitation in India with a focus on ending open defecation, especially in rural regions.

In two villages close to Mathura, where Keshav and Jaya come from, at least 80% of homes lack access to toilets. On their wedding day, Jaya leaves after learning that Keshav's house lacks a toilet, which leads to conflict. Disappointed and in need of affection, Keshav sets out to get it back by fighting against the long-standing customs, culture, and moral code of his nation.

The movie was a financial hit, being the 40th highest-grossing Indian movie of all time and Akshay Kumar's all-time highest-grossing movie. His first film to gross over 210 crore was that one. At the 63rd Filmfare Awards, the movie was nominated for Best Film, Best Director for Narayan Singh, and Best Actor for Akshay Kumar.
Batti Gul Meter Chalu (2018)
In 2018, Shree Narayan Singh released the drama film Batti Gul Meter Chalu, which was also produced by Bhushan Kumar, Nitin Chandrachud, Nishant Pitti, and Krishan Kumar. Starring Shahid Kapoor, Shraddha Kapoor, Divyendu Sharma, and Yami Gautam, the movie is about excessive energy rates in rural India.

Tripathi, Nauti, and SK are close friends. SK attorney defrauds people Tripathi owns a factory, and Nauti creates clothing. Nauti informs SK and Tripathi that she will choose between them in the upcoming days for her future spouse. When SK notices Tripathi and Nauti getting closer, he becomes envious and begins to avoid them. He also briefly leaves the town. At the same time, Tripathi's plant begins to lose money as a result of the enormous electrical bill that the power company sends. Tripathi is left defenceless because no one will assist him, even SK withdraws. A few days later, when SK is making his way back to the town, he discovers that Tripathi's bike has been pulled out of the lake and that everyone believes he is dead. In order to make up for failing to assist his friend during his difficult time, SK decides to file a complaint with the electricity provider.

On September 21, 2018, the movie had its global premiere to mixed reviews. Anu Malik, Rochak Kohli, and Sachet-Parampara composed the film's music, and Siddharth-Garima and Manoj Muntashir wrote the lyrics. Dj Phukan, Bharat Goel, Chandan Saxena, O2srk, and Abhijit Vaghani produced the music.
Badnaam Gali (2019)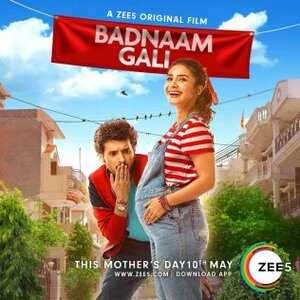 The 2019 Hindi-language film Badnaam Gali premiered on ZEE5 on May 10. It centres on a surrogate mother. Patralekha Paul and Divyendu Sharma are the movie's stars. the online movie that was made available on Mother's Day. The movie has a hilarious subplot about surrogacy. The film received positive reviews.

A pregnant single woman who lives alone, without her spouse or any other men, in a community where people are suspicious of her and her enigmatic lifestyle. Divyendu Sharma becomes involved with her life reluctantly. His aunt, who is portrayed by Dolly Ahluwalia, is a woman who resides in the Delhi neighbourhood known as Badnaam Gali. She keeps tabs on the neighbourhood, she calls home and informs her nephew of its people' locations, especially the Bengali surrogate woman named Patralekhaa.
Shukranu (2020)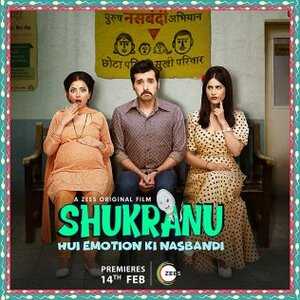 Divyenndu Sharma, Shweta Basu Prasad, and Sheetal Thakur feature in Bishnu Dev Halder's Indian movie Shukranu. Produced by Reliance Entertainment, the movie.

A fictitious story based on actual events is called Shukranu. An estimated 6.2 million men were coerced through sterilisation during the 1976 Emergency. Due to mishandled operations, 2,000 of them perished. Shukranu, a comedic look at the worst periods of Indian democracy through the interactions of a would-be groom who is forcibly neutered just days before his much anticipated wedding, is set in Delhi, Uttar Pradesh, and Haryana.
Mere Desh Ki Dharti (2022)
A 2022 Hindi-language drama film themed on agriculture, Mere Desh Ki Dharti is directed by Faraz Haider and produced by Vaishali Sarwankar under the banner of Carnival Motion Pictures, a division of the global entertainment company Carnival Group. The movie stars Divyenndu Sharma, Anant Vidhaat, and Anupriya Goenka in an ensemble role that revolves around two engineers and their life-changing experiences. The film also depicts the difficult lives of farmers in Indian communities.

Divyendu Sharma portrays the role of young engineer Ajay, who, after experiencing professional disappointments, travels to rural India with his friend Sameer, nicknamed Anant Vidhaat. The two then continue to transform the farming industry.

Dr. Shrikant Bhasi came up with the idea for Mere Desh Ki Dharti, and Neel Chakraborty and Faraz Haider wrote the plot and screenplay, respectively, while Piyush Mishra wrote the dialogue. The movie was supposed to hit theatres on August 14, 2020, but the COVID-19 pandemic forced a postponement. Inaamulhaq, Brijendra Kala, Rajesh Sharma, Atul Shrivastava, and Farrukh Jaffar are among the additional cast members. The movie had its debut at the 2022 Jaipur International Film Festival, where it took home the award for 2nd Best Film. On May 6, 2022, it was presented in theatres.
Mirzapur (2018-2020)
The action-crime thriller web series Mirzapur was created by Karan Anshuman and is available on Amazon Prime Video. Puneet Krishna and Vineet Krishna penned the script. Along with Gurmmeet Singh and Mihit Desai, who also directed the second season of the show, Anshuman directed the first season of the show. Rithesh Sidhwani and Farhan Akhtar of Excel Entertainment are the series' producers.

The narrative centres on Akhandanand Tripathi, a mafia don and fictitious ruler of Mirzapur in Uttar Pradesh's Purvanchal region who goes by the alias Kaleen Bhaiya. The events that happen after are chronicled in the series. Pankaj Tripathi, Shweta Tripathi, Divyendu Sharma, Ali Fazal, Vikrant Massey, Shriya Pilgaonkar, Rasika Dugal, Harshita Gaur, and Kulbhushan Kharbanda are among the cast members in the first season. In the second season, all of the original actors return, with the exception of Massey and Pilgaonkar, along with a new cast that includes Vijay V.

The firm is The mafia boss of Mirzapur and rich carpet exporter Akhandanand Tripathi. Munna, his son, is an unworthy and ambition-driven heir who will do anything to inherit his father's fortune. A wedding procession event forces him to run into Ramakant Pandit, a respectable attorney, and his sons Guddu and Bablu. It escalates into a struggle for power, wealth, and ambition that endangers the foundation of this lawless city.

On November 16, 2018, Mirzapur's inaugural season debuted. While critics initially gave the series mixed reviews, viewers finally responded favourably. The cast members' performances, especially Pankaj Tripathi, were praised highly. Ali Fazal is also one of the cast members. It finally overtook Sacred Games as the most watched Indian online series. On October 23, 2020, Mirzapur's second season was made available. Amazon Prime Video renewed the show for a third season on November 12, 2020.
Bicchoo Ka Khel (2020)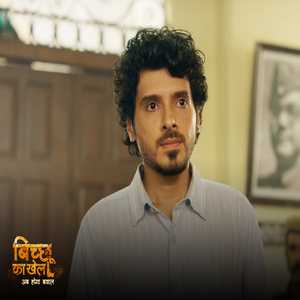 A Hindi-language crime-thriller web series is called Bicchoo Ka Khel. Trishna Mukharjee, Anshul Chauhan, Mukul Chadda, Satyajit Sharma, and Rajesh Sharma are all featured in significant parts in the series, which stars Divyendu Sharma as the main character. The story of young Akhil from Uttar Pradesh, who opposes and mocks the justice system, is told in this vengeance play. On November 18, 2020, the series was made accessible for streaming on ZEE5 and ALT Balaji.

The main character of the series is mastermind murderer Akhil, who confesses to his crime to the police. He tells them about his life background and challenges them by saying that even though he admitted to the crime to them, he would still manage to get away with it.
Salt City (2022)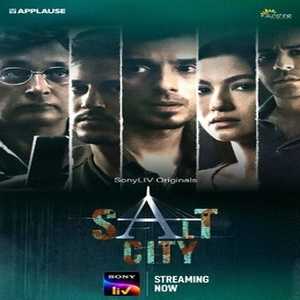 On June 16, 2022, SonyLIV debuted the web television series Salt City, an Indian family drama in the Hindi language. Rishabh Anupam Sahay is the director, and Applause Entertainment and Sunshine Productions are the producers. In addition to others, it features Divyendu Sharma, Piyush Mishra, Gauhar Khan, and Navni Parihar.

Through the strains that living in a major city places on their relationships, Salt City follows the journey of the Bajpai family. The plot centres on five siblings and how their paths cross, revealing their shared history and revealing their destiny. As a result of realising their difficult reality, they are inspired to face them head-on and discover more about themselves.
Divyendu Sharma's Career Timeline
Divyendu Sharma's Upcoming Projects
Thai Massage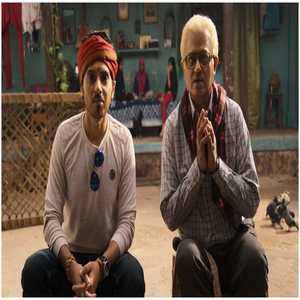 In the slice-of-life family comedy Thai Massage, directed by three-time national award winner Mangesh Hadawale, Imtiaz Ali is starring as the maturation of a seventy-year-old man. Gajraj Rao and Divyendu Sharma play the key roles in this family film. Thai Massage is a touching story of a traditional guy dealing with erectile dysfunction in the latter stages of his life. It is set in Ujjain and Thailand.

The Railway Men
The Railway Men will be Yash Raj Films' first foray into online series, the company had previously revealed. R. Madhavan, Kay Kay Menon, Divyenndu Sharma, and Babil Khan, the son of the late actor Irrfan Khan, will all appear in the web series. The Railway Men began shooting on December 1, 2021 and will be available to stream in December 2022 on an OTT platform. The Railway Men pay homage to the railroad employees at Bhopal Station, the unsung heroes of the 1984 Bhopal Gas Tragedy, the largest industrial accident ever caused by human activity.
Divyendu Sharma's Awards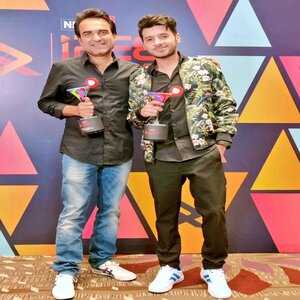 2012: International Indian Film Academy Awards- Best Comic Actor for Pyaar Ka Punchnama (Nominee)
2012: Global Film Awards- Most Promising Debut Actor for Pyaar Ka Punchnama (Nominee)
2012: Screen Awards- Most Promising Debut Actor for Pyaar Ka Punchnama
2014: IBNLive Movie Awards- Most Comic Actor for Chashme Baddoor (Nominee)
2019: IWM Digital Awards- Best Actor in a Short Film for Fatafat
2021: Critics' Choice Shorts and Series Awards- Best Actor for Mirzapur (Nominee)
2021: Filmfare OTT Awards- Best Supporting Actor-Drama for Mirzapur (Nominee)
2021: Indian Television Academy Awards- Best Actor-Drama (OTT) for Mirzapur (Nominee)
Divyendu Sharma's Controversies
Boycott Mirzapur Controversy
A group of netizens initiated a social media trend calling for a boycott of the popular show Mirzapur before the premiere of its second season. Following the release of the trailer, the hashtag BoycottMirzapur2 quickly gained traction on Twitter. Actor Divyendu Sharma, who plays Munna Tripathi, responded to these tweets by saying that the cast, crew, and fans of the show shouldn't be bothered by these trends.

Netizens who were upset by an old tweet from actor Ali Fazal, who appears in the show and expressed his viewpoint during the anti-CAA (Citizenship Amendment) rallies, launched the trend. The internet users calling for a boycott of the programme are undoubtedly not pleased with Fazal's stance on the issue.
Divyendu Sharma's Net Worth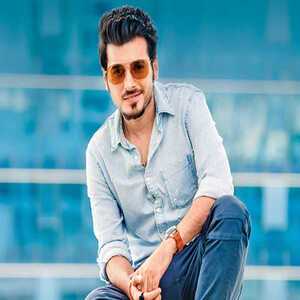 Divyendu Sharma's net worth in 2022 is $2.5 million US or 17 Crore Indian Rupees. He makes between 12 and 15 lakh rupees every month. Films, online shows, and commercials are his primary revenue streams. In addition to this, he made a significant sum of money through TV commercials and brand endorsements. He reportedly received roughly 50 lakh per season for his performance in the well-liked main web serial Mirzapur.

Divyendu Sharma makes between 10 and 15 lakh rupees a month, with the majority of his income coming from movies and commercials. He has also made numerous commercial appearances, including ones for Virgin Mobile and Birla Sun Life.

Divyendu Sharma and his wife reside in a luxurious home in Mumbai. His collection of automobiles includes Toyota and BMW models.

The web series Mirzapur is a huge hit with OTT platform fans. Fans of this series fell in love with the plot and characters. In this web series, Divyendu Sharma has amassed millions of dollars' worth of Kaalin Bhaiya's property and stirred up trouble by declaring himself the king of Mirzapur.
Divyendu Sharma's Interesting Facts
Divyendu Sharma is a lover of animals.
Divyendu Sharma is also a yoga lover.
For the short film Fatafat, Divyendu Sharma received Best Actor in 2019.
Divyendu Sharma had academic difficulties and scored only 49 percent on his 10th class exams.
Divyendu Sharma's older sister provided him with both emotional and financial help during his trying times so he could pursue his dream of becoming an actor.
Divyendu Sharma is most known for his breakthrough performance as Liquid in Pyaar Ka Punchnama.
Since he was a young child, Divyendu Sharma has been enthralled by performing and used to take an active part in extracurricular activities and cultural events.
Divyendu Sharma struggled and was rejected a lot, just like any other outsider actor. He used to have a strict budget and, at times, would barely spend Rs 32 per day on food to stay afloat while living in Mumbai with little job.
Divyendu Sharma made the decision to drop the surname Sharma from his name in 2019. He gave the reason that he didn't want to be perceived as a caste-privileged guy when questioned why.
In an interview, Divyendu Sharma disclosed that Ali Fazal received the role of Munna while he was invited to play Guddu Pandit in Mirzapur. However, Ali declined the role of Munna because he felt it would be too violent, and Divyendu was given the part instead.
Social Media
Frequently Asked Questions