Genelia D'Souza | Movies, Age, Biography, Family, Net Worth

Salatiya Baig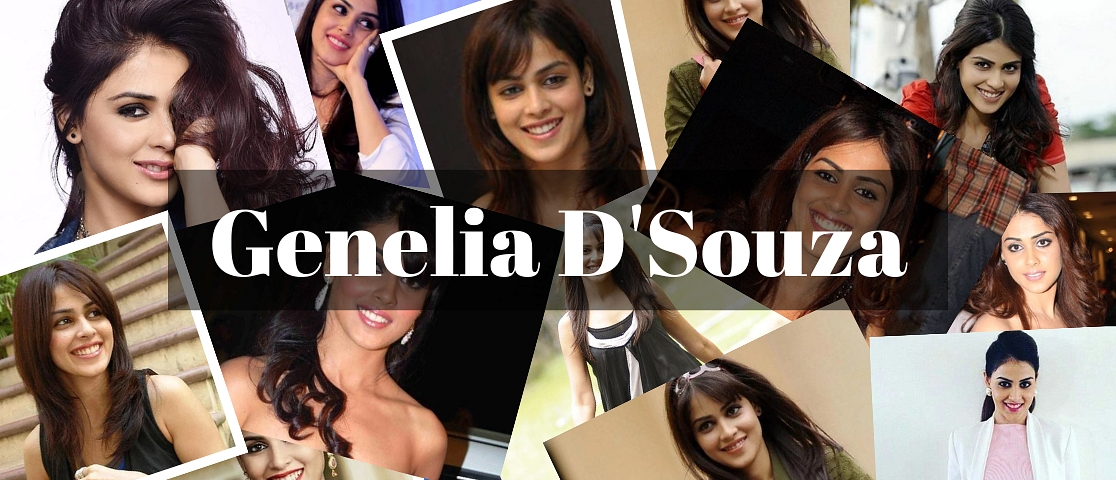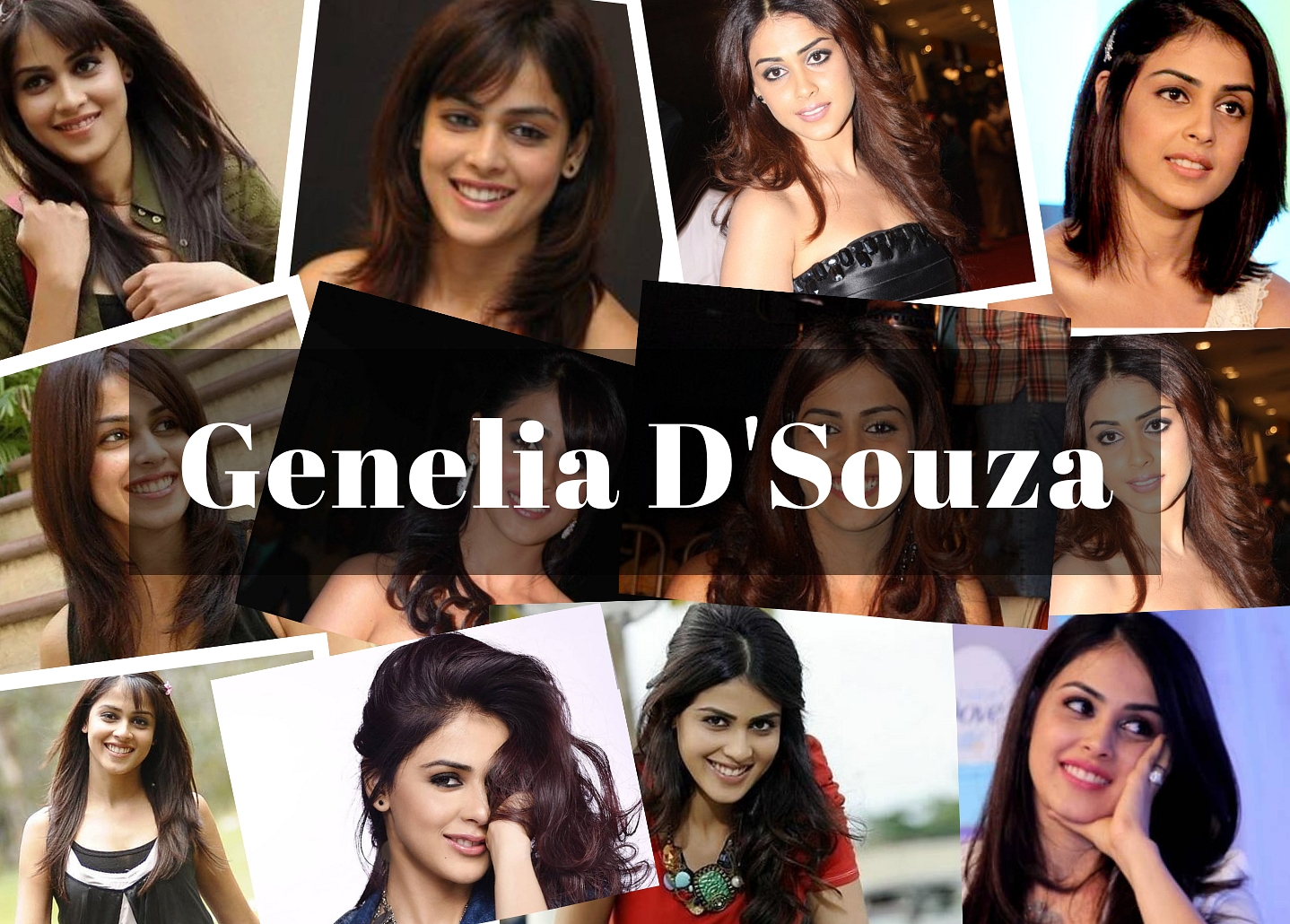 Genelia D'Souza's Biography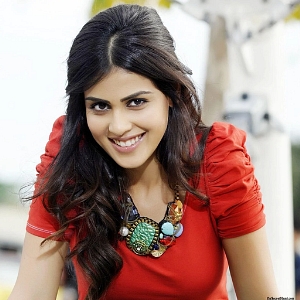 Genelia D'Souza is a very popular Indian Actress who stars in Tamil, Telugu and Hindi movies. Genelia D'Souza's birthday is on the 5th of August. Genelia D'Souza was born in 1987. Genelia D'Souza is 34 years old as of 2022. Genelia D'Souza was born in Mumbai, Maharashtra, Genelia D'Souza's zodiac sign is Leo.
Genelia D'Souza began her acting career in 2003 with the commercial success Tujhe Meri Kasam after garnering widespread recognition in a Parker Pen commercial with Amitabh Bachchan. The same year, she received praise for her work in Boys. In 2006, D'Souza won her first Filmfare Award for the acclaimed role she played in the Telugu love drama Bommarillu.
Genelia D'Souza delivered critically acclaimed performances in the 2008 movies Santosh Subramaniam, a Tamil version of Bommarillu, and Jaane Tu... Ya Jaane Na. D'Souza has acted in film and television productions in addition to hosting the programme Big Switch. Dhee, Mr. Medhavi, Ready, Katha, Uthamaputhiran, Urumi, Velayudham, and the Hindi flicks Masti and Force are just a few of the popular movies Genelia D'Souza has been in. D'Souza was regarded as one of the prominent actresses of the South Indian film industry in the 2000s after appearing in a number of commercially successful Telugu and Tamil films.
Talk To Similar Celebrities
Genelia D'Souza's Family and Genelia D'Souza Education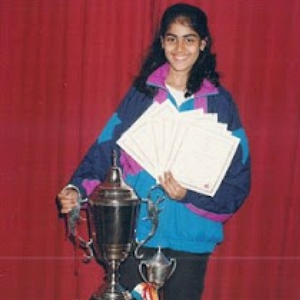 Genelia D'Souza is a very profound actress prevailing in Bollywood and Tollywood movies. Genelia D'Souza was born in Mumbai and was brought up in Bandra. Genelia D'Souza's father's name is Neil D'Souza who is a senior official with Tata Consultancy Services.

Genelia D'Souza's mother's name is Jeanette D'Souza who was a managing director of the Pharma Multinational corporation. Genelia D'Souza has a younger brother named Nigel D'Souza who works with the Bombay Stock Exchange.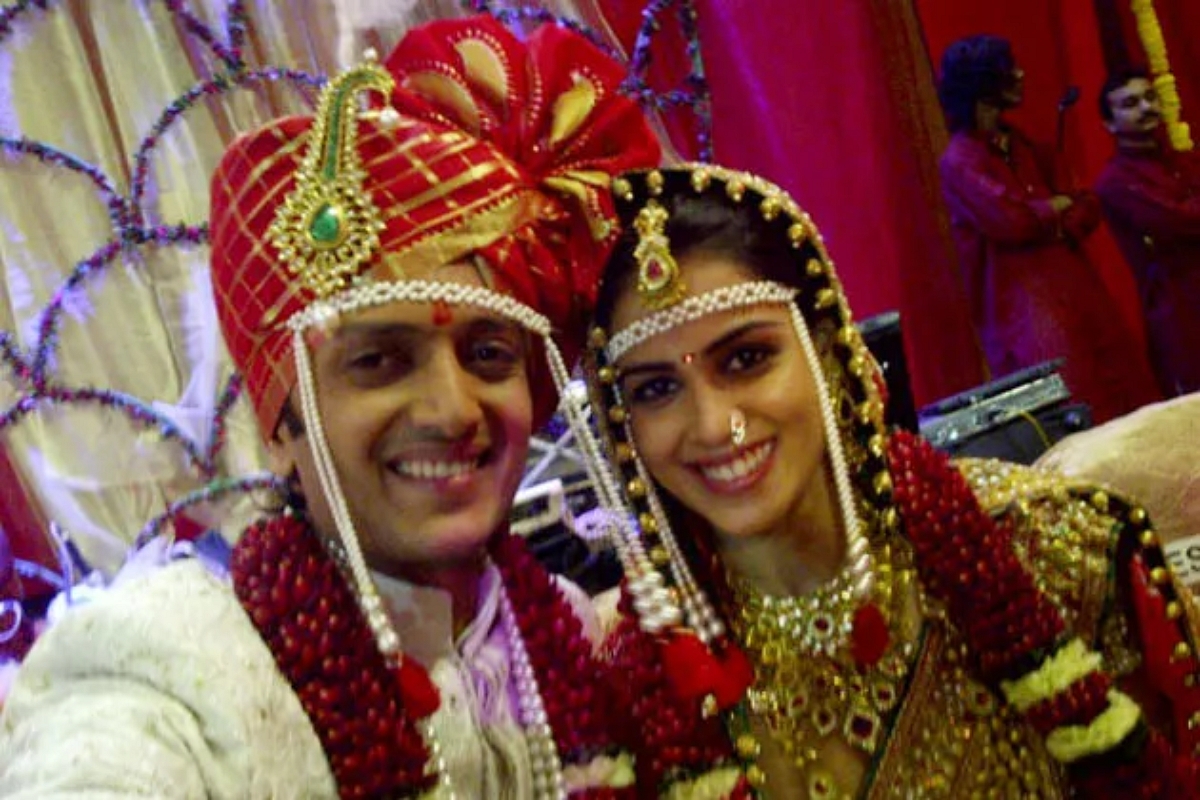 Genelia D'Souza got married to Ritesh Deshmukh on 3rd February, 2012. The couple met in 2004 while shooting for Tujhe Meri Kasam. Since their first meeting, the couple had a connection with each other. They instantly connected with each other. After dating for a couple of years they finally tied the knot and are now happily married.

Ritesh Deshmukh and Genelia D'Souza post amazing content on their socials which depicts how happy they are with each other.The couple gives major couple goals and are one of the most loved couple on Instagram. Ritesh Deshmukh and Genelia D'Souza welcomed their first child, a son, Riaan Deshmukh on 25th November, 2014. Their second son Rahyl Deshmukh was born on 1st June, 2016.

Genelia D'Souza completed her schooling from Apostolic Carmel High School. Genelia D'Souza completed her graduation from St. Andrew's College in Bandra to pursue her bachelor's degree of Management Studies. She finished her degree while filming her debut movie, Tujhe Meri Kasam, in 2003, and at first assumed that she would be happy working for a multinational corporation. She was a state-level athlete, sprinter, and national-level football player in college who also enjoyed sports and academics.
Genelia D'Souza's Career
At the age of 15, Genelia D'Souza accepted her first modelling job as a result of being noticed serving as a bridesmaid. Just two days before her examinations, she was chosen for the Parker Pen commercial with Amitabh Bachchan and had to shoot the following day. She first declined due to her exam the next day, but the director was able to convince D'Souza to participate in the commercial shoot. Amitabh Bachchan, who appeared in the Parker Pen commercial, said of her, "She was good, and her expressions were spontaneous." She also appeared in a promo for the Fair & Lovely 2003 Cricket World Cup with batsman Krishnamachari Srikkanth.
Tujhe Meri Kasam (2003)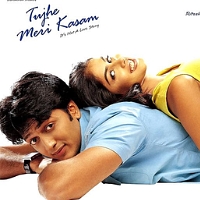 This was Genelia D'Souza's debut movie in Bollywood. Genelia D'Souza first declined the role in Tujhe Meri Kasam because she had no interest in pursuing an acting career. However, the cast persisted and kept in touch with her for two months before she finally gave in after watching the Telugu version of the film. Genelia D'Souza was co-starring with Ritesh Deshmukh for this movie, who was himself making his debut in Bollywood.. Rishi (Ritesh Deshmukh) and Anju (Genelia D'Souza) are childhood friends, according to the movie's plot. They were both born in the same hospital on the same day. Even their parents are current neighbours and were great friends in college.
Since Rishi and Anju attend the same college and are enrolled in the same class, their relationship is unbreakable. This movie was nominated for a number of awards, including the Filmfare Award for Best Male Debut. The movie was then translated into four additional languages (including its original Malayalam version- Niram).
Boys (2003)
Genelia D'Souza's performance in the Parker Pen advertisement attracted Tamil filmmaker S. Shankar, who chose to give her a prominent role in his 2003 film Boys. D'Souza was chosen from among the 300 girls who tried out for the role in the movie. S. Shankar directed Boys, a coming-of-age musical movie in the Tamil language, which came out in 2003. Siddharth, Bharath, Manikandan, S. Thaman, Nakul, and Genelia are all newcomers to the film. A. R. Rahman wrote the soundtrack and the score.

The six children at the centre of the novel go through the difficulties of adolescence. Positive reviews followed the film's 29 August 2003 premiere. The movie premiered on August 29, 2003. The same title was also translated into Telugu and distributed there. Nine years after the film's first release, the Hindi soundtrack was made available in 2012. 17 years after its initial release, Zee5 broadcast the movie in Hindi from late 2019 to early 2020.
Satyam (2003)
This movie marked Genelia D'Souza's Telugu film debut. The romantic drama Satyam was released in 2003 in the Indian Telugu language. It was directed by Surya Kiran, a debutante, and was produced by Nagarjuna under the Annapurna Studios label. Sumanth and Genelia D'Souza play the key roles in the movie. The movie garnered good reviews and did well at the box office. It was one of Sumanth's biggest commercial triumphs and Genelia's Telugu film debut when it was released on December 19, 2003. The Filmfare Award for Best Male Playback Singer in Telugu went to Chakri. Shakti is the Bengali name for the remake.
Masti (2004)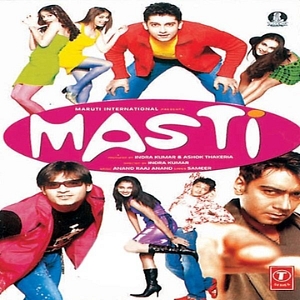 Genelia D'Souza had an appearance in Masti, her second Hindi film, in 2004. Masti, a comedy thriller marked Ritesh Deshmukh's third appearance on the big screen . Ajay Devgn played a supporting part in the film, the movie also starred Vivek Oberoi, Riteish Deshmukh, and Aftab Shivdasani in the lead roles. The female protagonists included Lara Dutta, Amrita Rao, Tara Sharma, and Genelia D'Souza. The movie was released in 2004, performed well at the box office and was well-received by critics. Masti was one of the few Bollywood adult comedies that were available when it was first released. It is the first movie in the Masti series.

The film's sequels, Grand Masti (2013) and Great Grand Masti, were also released (2016).The movie did well at the box office. The movie earned Ritesh Deshmuk two awards for his amazing acting. The plot of the movie summarises as three close friends at the centre of the comedy are now married and being tormented by their spouses when they reunite after a three-year absence. One of the wives' characters was played by D'Souza. The movie did well at the box office.
Sachein (2005)
In 2005, Genelia D'Souza starred in the Tamil romantic movie Sachein. Vijay, Genelia, and Bipasha Basu played the key parts in the movie, which was directed by John Mahendran and produced by Kalaippuli S. Thanu. Santhanam, Vadivelu, and Raghuvaran played supporting roles. The movie is Bipasha Basu's significant Tamil debut. Devi Sri Prasad wrote the score and soundtrack. The cinematography and editing were done by Jeeva and V. T. Vijayan, respectively. The movie debuted on April 14, 2005, to favourable reviews and was a financial success. The movie is a remake of Neetho by John Mahendran. "Genelia, who rarely made an impression in Boys, has significant effect in Sachein," read a review in The Hindu. The film received generally positive reviews from spectators, particularly the younger ones.
Bommarillu (2006)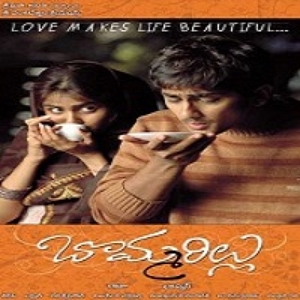 In the 2006 Telugu love drama Bommarillu, Genelia D'Souza played the part of Haasini, a lively, bubbly, and upbeat young girl. In his first directorial gig, Bhaskar co-wrote and directed the movie, which Dil Raju also produced. Siddharth, Genelia, Prakash Raj, and Jayasudha all appear in the movie. The film largely centres on the relationship between a father and son, in which the latter harbours resentment toward his overbearing father due to the former's excessive concern for and intervention in his life. Vijay C. Kumar handled the cinematography, and Marthand K. Venkatesh handled the editing.

Devi Sri Prasad created the soundtrack for the movie, and critics praised his work on the soundtrack. The film was a box office smash, earned 250 million rupees ($3.3 million) in India and took home the Golden Nandi award in 2006. Her performance earned positive reviews, earning her the Telugu Filmfare Award for Best Actress in addition to the Santosham Award and Nandi Special Jury Award. Sify's assessment of her performance in their review was that, "Genelia steals the show with her adorable demeanour and innocent appearance. We just adore her character because she doesn't overact. The film's standard is raised by Genelia, who is the life of the party and looks like a dream in stylish skirts."
Chennai Kadhal (2006)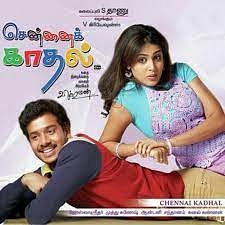 Following the success of Bommarillu, D'Souza starred alongside Boys co-star Bharath as the daughter of a local don in the Tamil crime movie Chennai Kadhal. Vikraman is the author and director of the 2006 Tamil-language romantic comedy Chennai Kadhal. Genelia and Bharath are the movie's leads. Joshua Sridhar wrote the soundtrack and the film's score. The movie premiered on December 8, 2006. Srinu Vaitla's action comedy Ready, which was released in 2008, which is a Telugu language movie.

The Sri Sravanthi Movies-produced movie, which also stars Nassar, Brahmanandam, Sunil, Chandra Mohan, Tanikella Bharani, Kota Srinivasa Rao, and Jaya Prakash Reddy, stars Ram and Genelia in the lead roles. Devi Sri Prasad wrote the soundtrack for the movie. One of the highest-grossing Telugu films of 2008, it ended up becoming a blockbuster at the box office. Three Nandi Awards were given to the movie, one of which was for Best Popular Feature Film. Later, it was recreated in Tamil in 2010 as Uthama Puthiran, Kannada as Raam, and Hindi in 2011 with the same name.
Jaane Tu… Ya Jaane Na (2008)
Genelia D'Souza's breakout performance in 2008 was her portrayal of Aditi Mahant in the hit movie Jaane Tu... Ya Jaane Na, which had worldwide box office success and earned 564 million (US$7.4 million). Aamir Khan Productions, Mansoor Khan, and Abbas Tyrewala, together with Ajay K. Bijli and Sanjeev K. Bijli of PVR Pictures, served as co-producers on the 2008 Indian Hindi-language coming-of-age romantic comedy film Jaane Tu... Ya Jaane Na.

In addition to being the full-fledged screenplay and directing debut of writer Tyrewala, the film also sees the return of main actress Genelia D'Souza and supporting actress Manjari Fadnis in Hindi cinema, as well as the debut of Imran Khan, Aamir's nephew, and supporting actor Prateik Babbar.

On July 4, 2008, the movie opened in theatres. The movie was a box office success and earned favourable reviews from reviewers. A. R. Rahman, who received numerous honours for his soundtrack compositions, wrote the music for the movie. For its sympathetic plot, outstanding cast, and upbeat music, it has garnered a lot of public praise and support over the years.
Uthama Puthiran (2010)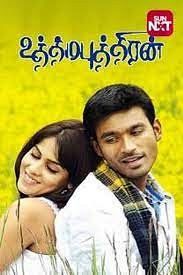 Genelia D'Souza then starred in the Tamil romantic Uthama Puthiran. In 2010, Mithran Jawahar released the romantic comedy Uthamaputhiran in the Tamil language. A remake of the 2008 Telugu film Ready, it stars Dhanush and Genelia in the lead roles.

Other cast members include Vivek, K. Bhagyaraj, Ashish Vidyarthi, Jaya Prakash Reddy, and Shriya Saran made a brief appearance. Along with Mynaa, the movie was a commercial success among the Deepavali releases in 2010 and earned favourable reviews from reviewers. In 2012, the movie was remade into Hindi as Rakhwala No.
Urumi (2011)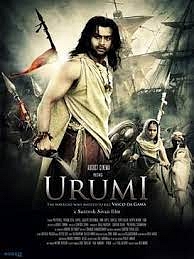 In her debut Malayalam film Urumi, D'Souza played the Muslim warrior princess Arackal Ayesha in 2011. In a fictional account set in Calicut, Kerala, in the 15th century, a little kid hatches a plot to kill the Portuguese explorer Vasco Da Gama. Genelia D'Souza spent two weeks preparing to utilise the sword, short stick, and moves of the Dravidian martial art Kalaripayattu in addition to learning how to ride a horse. Her transformation from typically girl-next-door roles to more serious ones was depicted in the film.

The movie is set in the early 16th century, when the Portuguese ruled the Indian Ocean. The plot centres around Murikkancheri Kelu (Prithviraj), who wants to exact revenge on the colonisers for killing his father, and his allies Princesses Ayesha of Arackel (Genelia D'Souza), Bala of Chirakkal, and Vavvali of Nagapattinam (Prabhu Deva) (Nithya Menon).

The Chirakkal Royal Family's intrigues, in which Kelu serves as commander-in-chief, its rivalry with the house of Arackal, and the murder of prince Bhanu Vikraman (Ankur Khanna), are all incorporated into the story. Vasco da Gama (Alexx O'Nell & Robin Pratt), Chenichery Kurup, and Estêvo da Gama (Alexx O'Nell) are also included in the plot (Jagathy Sreekumar). The movie was a box office hit even after being critically acclaimed. Urumi also won a number of awards.
Tere Naal Love Ho Gaya (2012)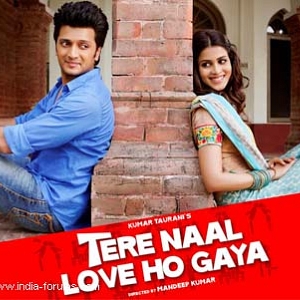 Genelia D'Souza then made her comeback in the Bollywood industry. In 2012, Mandeep Kumar and Kumar S. Taurani released the romantic comedy Tere Naal Love Ho Gaya in the Indian Hindi language. Riteish and his wife Genelia played the key parts in the movie. In supporting parts, Diljit Dosanjh and Veena Malik were seen. The movie A Life Less Ordinary from 1997 served as its inspiration.

Tips Industries and UTV Motion Pictures created Tere Naal Love Ho Gaya together. It was influenced by Haryanavi and Punjabi culture. The movie premiered on February 24, 2012. The majority of the reviews were favourable, and Box Office India rated it as average. 2014 saw a Telugu remake of the movie titled Ra Ra... Krishnayya.
Genelia D'Souza's Upcoming Movies
After almost a ten-year absence, Genelia D'Souza will return to acting full-time with Riteish Deshmukh's Vedd, her first Marathi feature. She will also act in Bhushan Kumar's Mister Mummy alongside Riteish, and she will make her first appearance in South Indian cinema in ten years with the bilingual Telugu-Kannada film Production No. 15.
Genelia D'Souza's Career Timeline
Genelia D'Souza's Controversies
2010 IIFA Awards Controversy
Genelia D'Souza became the focus of debate in June 2010 after a Tamil newspaper claimed that she had attended the contentious 2010 IIFA Awards in Colombo. Due to the reported death of Tamil civilians in 2009, at the height of the conflict between the Sri Lankan Army and the Liberation Tigers of Tamil Eelam (LTTE), some actors from Hindi films and the South Indian film industry had boycotted the event. After her friend Ritesh Deshmukh was spotted at the festival in Colombo, rumours of her trip to the city began to circulate. Several Tamil organisations and Kollywood organisations immediately urged that her films be outlawed.
Force Movie Marriage Controversy
A wedding scene starring her and John Abraham in her 2011 film Force caused criticism. According to sources, the rites and wedding ceremony performed were so true to form that they would have been legally married. For the sequence, a real priest was requested rather than a young performer. Again, in response to news of Ritesh Deshmukh and D'Souza's engagement, the priest showed up to the office of producer Vipul Amrutlal Shah to file a complaint. He claimed that they couldn't wed because John Abraham and D'Souza were already married and because all wedding customs had been followed, including donning a mangalsutra, exchanging garlands, and walking the seven steps around the sacred fire.
Genelia D'Souza's Net Worth
Indian actress and model Genelia D'Souza is predominantly known for her work in Bollywood as well as Tollywood. There is no need for a lengthy introduction because you are all aware of Genelia D'Souza's status as a well-known name in Bollywood as well as Tollywood. She is a well-known actress in Indian cinema known for her comedic timing. Her movies consistently break box office records, and she has created a tonne of blockbusters. Genelia D'Souza and Riteish Deshmukh reside in a gorgeous property in Mumbai, Maharashtra, India. The home includes an indoor gym. And this opulent property costs 16 crores of Indian rupees. The couple has a variety of real estate assets in the various states of India in addition to this house.
Genelia D'Souza and Riteish Deshmukh are proud owners of a number of luxury vehicles. So let's take a quick look at Genelia D'Souza's and Riteish Deshmukh's entire collection of vehicles. The top spot goes to the Audi Q7. The car is estimated to be worth about 70 lakh rupees. No. 2 Bentley Flying Spur It is the most expensive car in his garage and cost him about 3.21 crore rupees. Genelia D'Souza and Ritesh Deshmukh also own a Tesla Model X No.3, the car costs two crores of rupees, is unavailable in India, but you may import it. No. 4 of Range Rover Vogue she spent 2.26 crores to purchase this car. No. 5: Mercedes-Benz E-Class. The cost of the car is 63.60 lakh rupees.
In addition, Riteish and his wife Genelia D'Souza have announced the opening of their plant-based meat business, dubbed "Imagine Meats," which will serve vegan meals as well as kebabs, biryanis, and other items.
Genelia D'Souza's Achievements
CineMAA Awards- Best Female Debut for Satyam, 2003.
Filmfare Awards- Best Actress (Telugu) for Bommarillu, 2006.
Nandi Awards- Special Jury Awards for Bommarillu, 2006.
Nandi Awards- Special Jury Awards for Katha, 2009.
Did You Know
Her mother Jeanette and father Neil are combined in the name Genelia. It's noteworthy to note that Genelia goes by the nickname Geenu.
After being discovered at a wedding, Genelia, then only 15 years old, landed her first commercial. She appeared on screen alongside superstar Amitabh Bachan in her debut advertisement. The two promoted Parker pens, which aided her in becoming as well-known as possible.
Genelia competed in football at the national and state levels before deciding to pursue a career in acting.
In 2006, Genelia won her first Filmfare for the Telugu movie "Bommarillu." One of her best performances to date is still regarded as coming from this Telugu megahit. Santosh Subramanian, the Tamil version of the film, starred Genelia opposite Jayam Ravi.
To generate money for homeless women with mental illnesses, Genelia D'Souza also performed theatre productions with the names Netru, Indru, and Naalai.
Social Media
Frequently Asked Questions