Neil Bhatt | Shows, Career, Wife, Age, Biography, Net Worth

Violeena Vargav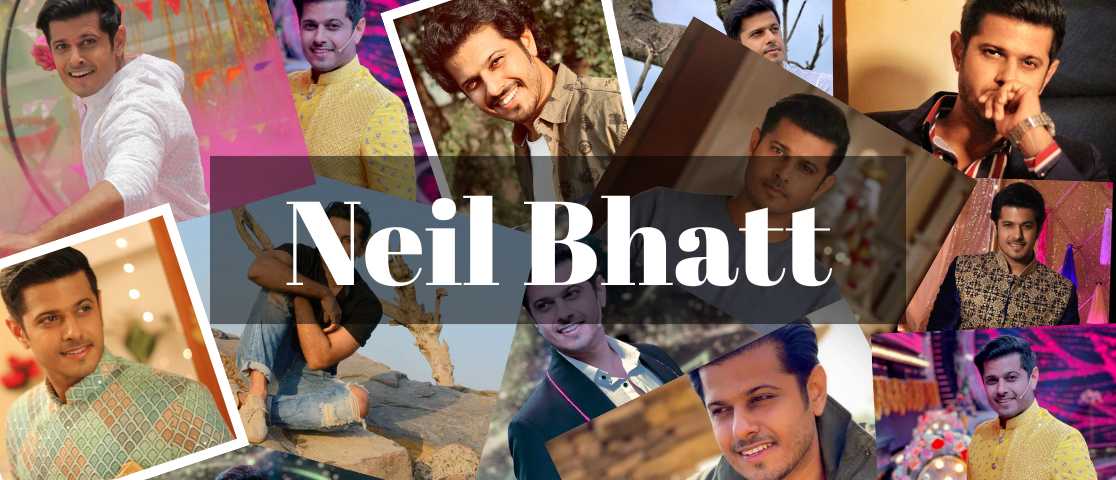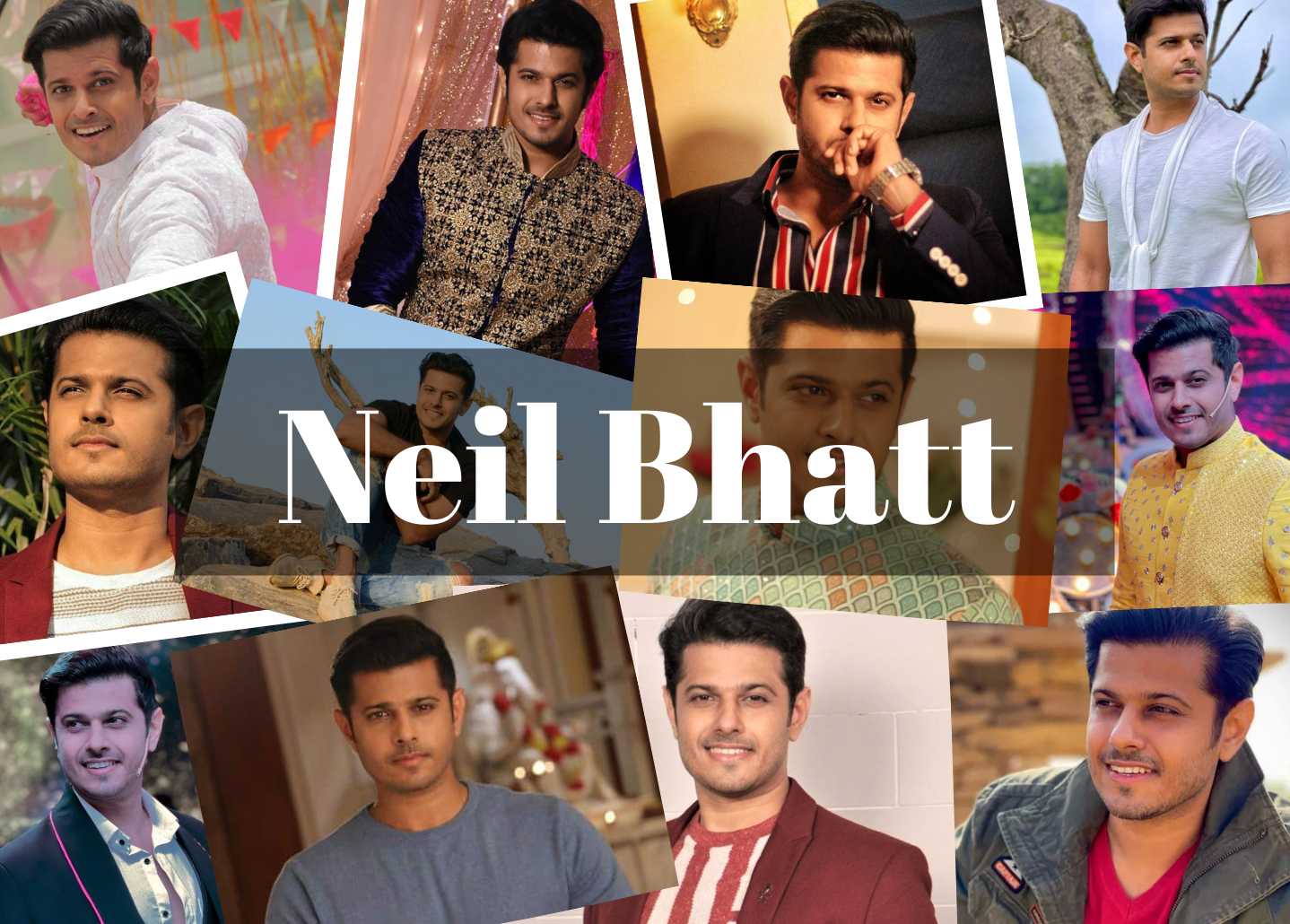 Neil Bhatt's Biography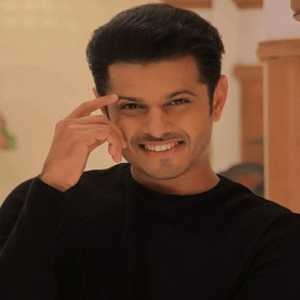 Neil Bhatt is a famous Indian Television Actor. He is well-known for playing ACP Virat Chavan in Ghum Hai Kisikey Pyaar Meiin and Ranveer Singh Vaghela in Roop - Mard Ka Naya Swaroop.

Neil Bhatt's birthday is 4 August 1987. Neil Bhatt's birthplace is Vadodara, Gujarat, India. Neil Bhatt's age is 35 years, as of 2022. Neil Bhatt's religion is Hinduism. Neil Bhatt's zodiac sign is Leo. Neil Bhatt's height is 1.75m or 5'9.

As a contestant in the dance reality show Kaboom, Neil Bhatt earned first place. His zeal took him to show after show before he became famous thanks to the cult dance programme Boogie Woogie. In the year 2008, he made his television debut with Arslaan on Sony. He rose to recognition by portraying the roles of Abhinav Taneja and Kesar in the popular television series 12/24 Karol Bagh and Gulaal, respectively. Many people praised his portrayal of Lakshman, the soul of Ram in the Ramayan. The Ramayan co-stars were invited to participate in special stage performance and fan meeting tour in Jakarta by antv because the programme was so well-liked in Indonesia.

Neil Bhatt has performed in a number of difficult roles, including Zakir in Diya Aur Baati Hum. He was most recently seen in the lead role of the daily serial Tum Hi Ho Bandhu Sakha Tumhi as Bhushan Pethawala. Additionally, he appeared in the Zindagi Wins and Pyar Tune Kya Kiya episodic series. His first film, Bhanwar, tells the unseen tale of a Gujarati folk puppeteer in contemporary times. He played Ranveer Singh Vaghela's evil character in Colors TV's Roop - Mard Ka Naya Swaroop in 2018. In Star Plus's Ghum Hai Kisikey Pyaar Meiin, he is now playing ACP Virat Chavan, the show's main character.

Together with his wife Aishwarya Sharma Bhatt, Neil Bhatt took part in Star Plus' Smart Jodi in February 2022.
Claim Your FREE Celebrity Shoutout
✕
Claim Now!
Neil Bhatt's Family and Neil Bhatt's Education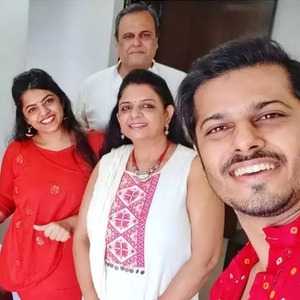 Neil Bhatt's father's name is Himanshu Bhatt and his mother's name is Sunita Bhatt. Neil Bhatt's father is a lawyer, while his mother is a homemaker. Neil Bhatt also has a sister whose name is Shikha Bhatt.

Neil Bhatt completed his high school education at Jasudben M.L. School, Mumbai. After that, he joined the H.R. College of Commerce and Economics, Mumbai. Neil Bhatt went to study LLB at Jitendra Chauhan College of Law, Mumbai. He went to Namit Kapoor's acting school to learn about the business side of performing. Neil also has capoeira and athletic training.
Talk To Similar Celebrities
Neil Bhatt's Relations and Marriage
Neha Sargam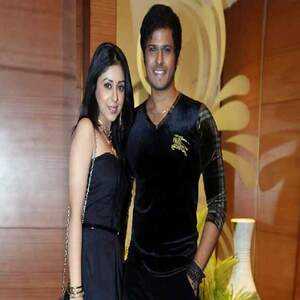 On the sets of Zee TV's Ramayan, where Neha Sargam played Sita and Neil Bhatt played Laxman, the two actors got to know one another for the first time. They had been close friends for a while before they both fell in love and started dating.

Although the couple has never spoken much about their relationship, rumours of their dating circulated. He later acknowledged his affection for her, though. When they began making public appearances together and appeared to be content with one another, the rumours gained momentum. They later went on dates, shared a party, and paid each other visits on their own sets.

But their relationship didn't survive for very long. After dating for four years, the two ultimately decided to part ways in 2016, because of compatibility problems.
Aishwarya Sharma Bhatt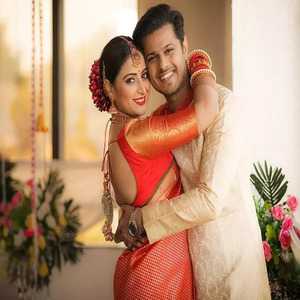 Neil Bhatt and Aishwarya Sharma met on the set of the television show Ghum Hai Kisikey Pyaar Mein. They worked together on the sets as friends who eventually fell in love. They got married in the conventional Rajasthani manner on November 30, 2021.

Neil Bhatt and Aishwarya Sharma Bhatt routinely share photos of their happy lives on their personal social media sites. Aishwarya Sharma and her husband Neil Bhatt are one of the most adored competing couples on the show Smart Jodi, and they can now be seen together. In the show's final episode, Aishwarya discussed her troubled past and how she previously felt like a puppet. She had expressed her dissatisfaction with her life to Neil, but things had improved for her since they had met.

Aishwarya revealed later in the conversation that she had desired marriage when Neil confessed his love for her.
Neil Bhatt's Career
Neil Bhatt was first introduced as a dancer and choreographer. Later, he worked very hard, and as a result, he received numerous offers for television and film work. He rose to fame for his performances in Roop Mard Ka Naya Swaroop and the television series Virat Chavan. He portrayed an IPS officer named Zakir Siddiqui in the television serial Diya Aur Bati Hum. His career was defined by this job.

After Roop Mard Ka Naya Swaroop, he found popularity with 'Ghum Hai Kisikey Pyaar Mein. He has a sizable social media fan base. On Facebook, about 3 lakh 70,000 people follow him, and 8 lakhs 29,000 people follow him on Instagram. With eighty-two thousand subscribers on YouTube, he has a huge following.
Boogie Woogie (2008)
For Sony Entertainment Television and Sony Entertainment Television Asia, Naved Jaffrey, Ashu Jain, and Ravi Behl conceived and directed the Indian dance competition television series Boogie Woogie. The show made its debut in 1996, with film actor and television host Javed Jaffrey serving as the permanent judge. Ravi Behl and his brother Naved, who also served as the show's director and producer, co-hosted the programme.

It is the first dancing reality show on Indian television and has grown to be the country's longest programme. The judges allocated several themes to episodes in previous seasons, including Bollywood, horror, and friendship among others. Kadambari Shantshri Desai co-hosted it seasons 1 and 2.

A number of Indian celebrities, including Mithun Chakraborty, Juhi Chawla, Esha Deol, Dia Mirza, Govinda, Vivek Oberoi, and Ritesh Deshmukh, have competed in special championship shows, such as Kids' Championships, Teen Championships, Mothers Championships, and Celebrity Championships, as a result of the dance competition's popularity.

One of the earliest television programmes to provide age-specific dance competitions was Boogie Woogie. These finals would last one to two episodes in the first two seasons, and each episode would have a single winner. However, not all of the seasons' videos are now accessible.
12/24 Karol Bagh (2009)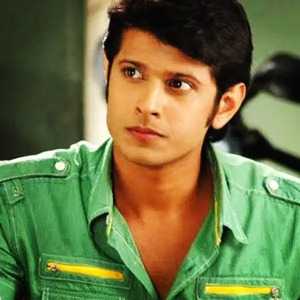 An Indian television comedy-drama series called 12/24 Karol Bagh was filmed in Delhi's Karol Bagh neighbourhood and broadcast on Zee TV. The show debuted on August 31, 2009. The show was produced in both Delhi and Mumbai studios under the direction of Ravi Bhushan. The tension between today's youth and their parents was a topic of the novel. The TV series launched the craze of Delhi-based TV dramas.

The Sethi family's address is 12/24 Karol Bagh, Delhi. Mr. Rajinder Sethi, who owns a store selling bridal clothing, is the family's head of household. He is a straightforward man who rejects God. Manju Sethi, his wife, is a sensible person with a positive attitude toward life. The oldest daughter, Simi, is 28 years old and is still single. Anuj, the second child, is a bank employee. Anuj is waiting for his older sister to be married even though he has a girlfriend. Neetu, the third kid, is a happy-go-lucky, noisy child whose only ambition is to get married. Mili, the youngest daughter, is street savvy, confident, and grounded.

The main focus of the show is Simi's marriage. Despite her charming personality, she has been turned down numerous times because of her weight. Through the problems of the Sethi family, the novel increasingly explores the social shame associated with daughters who are not married.
Gulal (2009)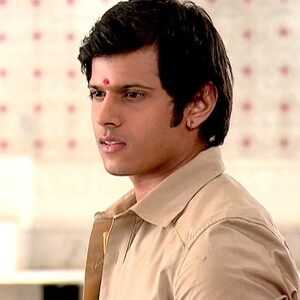 Anurag Kashyap's 2009 Indian socio-political drama film Gulaal, with Raj Singh Chaudhary, Kay Kay Menon, Abhimanyu Singh, Deepak Dobriyal, Ayesha Mohan, Jesse Randhawa, Piyush Mishra, and Aditya Srivastava as the main cast, was produced in Hindi.

It looks at issues including the desire for power, the search for legitimacy, perceived injustices, and the hypocrisy of the wealthy. Rajasthan, a state in northwest India, is where the movie is set in the present. The plot is provided by university student politics and a made-up secessionist movement led by previous Rajput leaders who are now members of the elite. Financial issues initially prevented the release of Gulaal, but Zee Limelight later helped it go ahead.
Diya Aur Baati Hum (2012)
An Indian television soap opera called Diya Aur Baati Hum ran on Star Plus for 1,487 episodes from 29 August 2011 to 10 September 2016. under the direction of Shashi Sumeet Productions. Deepika Singh and Anas Rashid appeared in it.

For her father Arvind, ambitious and intelligent Sandhya Kothari hopes to realise her dream of becoming an IPS officer. Sooraj Rathi, a young master confectioner who is only minimally educated and uncomplicated, is the ideal elder heir to his traditional middle-class family in Rajasthan. Later, Sandhya is devastated when a terrorist assault claims the lives of her parents. Her brother Ankur arranges her union with Sooraj, whose stern mother Santosh desires a plain, uneducated daughter-in-law who possesses the superb domestic skills. Ankur, therefore, fabricates Sandhya's level of schooling.

Diya Aur Baati Hum, which was filmed in Pushkar, Rajasthan, sought to debunk the stereotype of rural Indian women by following Sandhya Rathi's inspiring journey toward her goal of becoming an IPS officer. By defying all hurdles and working with her husband, Sooraj, she succeeds in her mission.

From 3 April 2017 to 1 June 2018, the Rhea Sharma and Avinesh Rekhi television series Tu Sooraj Main Saanjh, Piyaji was broadcast.
Gumrah: End of Innocence (2012)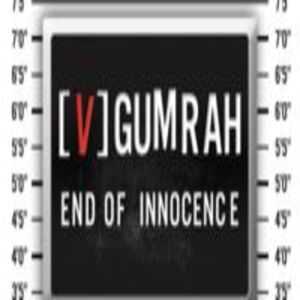 Gumrah: End of Innocence is an Indian crime drama that debuted on Channel V India in March 2012. The programme features instances of youths committing crimes. Ekta Kapoor produced the series through her company, Balaji Telefilms.

The programme debuted on Channel V India on March 11, 2012, broadcasting once a week with repeats on Star Plus and Channel V India. In the second season, it started airing every day. The third season premiered on July 7, 2013. Chitrangada Singh and Karan Kundra shared the anchoring duties for the first show. Abhay Deol hosted Season 4 before being replaced by Karanvir Bohra. Season 5 premiered on March 22, 2015, and its final episode aired on June 26, 2016.

The programme examines and recommends effective preventative measures while telling true tales of teenage harassment, kidnapping, murder, etc.
Ramayan (2012)
Ramayan: Zee TV aired the Indian television programme Sabke Jeevan Ka Aadhar, which was created by Sagar Pictures. It is a Ramcharitmanas adaptation.


The Ramayana tells the story of Rama, the oldest of Dasharatha's four sons and the King of Ayodhya. When Rama's father retires, he is supposed to take over as king of Ayodhya, but his stepmother Kaikeyi wants her son Bharata to succeed him instead, with the help of her maid Manthara.

Kaikeyi requests that Rama be sent to the wilderness for 14 years and that Bharata be made king in his place, remembering that Dasharatha had previously promised to grant her any two boons she sought of him. Dasharatha feels obliged to uphold his promise despite his heartbreak. He begs Rama to depart for the jungle but reluctantly. Rama accepts the banishment with joy and departs into the wilderness. Ram hesitantly agrees to Sita and his younger brother Lakshmana's company. Bharata follows Rama and begs him to take him back to Ayodhya after learning that his mother is to blame for Rama's exile. Rama declines, citing his obligation to fulfill his father's vow. As a sign that Ram is the legitimate monarch, Bharata chooses to bring Rama's paduka back to the palace and set them on the throne. Ram insists that Bharata ruled Ayodhya on his behalf for the duration of the exile, which lasted 14 years.

Lakshmana, Sita, and Rama roam the jungles, battling evil wherever they come upon it. Along the way, they get the blessings of many sages and wise men. After twelve years of exile, Sita is kidnapped by Ravan, the king of Lanka. Hanuman, Sugriv, Jamvanta, and their army of apes become friends with Rama and Lakshmana while they seek her. When they arrive in Lanka, Rama engages in combat with Ravan and kills him, symbolizing the victory of good over evil.
Tumhi Ho Bandhu Sakha Tumhi (2015)
An Indian TV show called Tum Hi Ho Bandhu Sakha Tumhi made its debut on Zee TV on May 11, 2015. Lead actors included Neil Bhatt, Kabeer Kumar, Sreejita De, and Chandini Bhagwanani. The film takes place in Agra. A family of five brothers and three sisters is the subject of the story Tum Hi Ho Bandhu Sakha Tumhi.

The Pethewala family is at the centre of the narrative. The family's second son, Bhushan, has a crush on Shreya. They pretend to have arranged for his marriage somewhere before he can tell his family, but the woman is actually Shreya. The couple marry in bliss.

The youngest son in the Pethewala family is Ajay. Ajju, his closest friend, has a crush on Sanjana. Given Sanjana's father's objections, Ajju and Sanjana decide to get married in court when Ajju accepts a job in the United States. Ajju cannot get married because he is just under 21 years old. Ajju asks Ajay to marry her till he gets back from the US in order to prevent Sanjana's father from forcing her to marry someone else.

Prior to being given the name Tum Hi Ho Bandhu Sakha Tumhi, the programme had the working title Pethawala. Due to low ratings, the show was canceled. It was broadcast on Zee Anmol as Choti Bahu - Parivar ki Jeevan Rekha beginning on July 17, 2016. There, the performance finished on November 11, 2016.
Laal Ishq (2018)
An Indian Hindi romantic-horror comedy television series called Laal Ishq is now aired on &TV. The show made its debut on June 23, 2018, and is produced by Jaasvand Entertainments with contributions from Anshuman Pratap Singh, Rajeev Thakkar, Sridhar Makhija, and Darpan Patel.

The mysterious activities and lives of couples are the subject of the romantic horror series. Each episode begins with a different couple. The primary theme of the show is the couples' unwavering love, which endures even after their deaths. It also features romantic suspense stories involving a triangle of love. The cast of each episode changes.
Roop- Mard Ka Naya Swaroop (2019)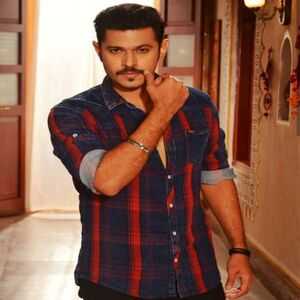 Mard Ka Roop An Indian television programme called Naya Swaroop aired on Colors TV. It began on May 28, 2018, and ended on May 17, 2019. It was made by Rashmi Sharma Telefilms Limited and stars Donal Bisht and Shashank Vyas.

In Roop — Mard Ka Naya Swaroop, preconceptions are questioned, and the goal is to redefine the modern male, who doesn't see emotional sensitivity as a sign of femininity.

Eight-year-old Roopendra Singh Vaghela struggles with societal patriarchal ideals. He enjoys doing tasks that traditional culture views as belonging to women, such as cooking, washing, and sewing garments. Shamsher chooses to send Roop away to a military boarding school since he doesn't want him to remain with the women of the household.

15 years later, Roop goes home and makes the decision to challenge Shamsher's sexist opinions. After meeting Ishika Patel, Roop develops feelings for her. In contrast, Ranveer is drawn to Ishika's attractiveness and desires to possess her. While attempting to protect Ishika from Ranveer, Roop ultimately marries her. Roop first doesn't have Ishika's trust, but she ends up liking him. To get retribution, Ranveer kidnaps Ishika. Ranveer is killed by Shamsher while he is defending Roop and Ishika.

Ranveer's brother then arrived to exact retribution. Shambhu, Ranveer's brother, and Fai baa exact revenge on Shamsher. Shambhu was imprisoned, while Shamsher was released. Roopendra helps Shamsher after he starts drinking a lot of sharab and tries to commit suicide. Roops starts drinking and affects his behaviour.
Ghum Hai Kisikey Pyaar Meiin (2020)
Ghum Hai Kisikey Pyaar Meiin is a television drama series in the Hindi language that debuted on Star Plus on October 5, 2020. Ayesha Singh, Neil Bhatt, and Aishwarya Sharma are the actors in this Disney+ Hotstar digital release. It is a loose version of Kusum Dola that was made by Cockrow Entertainment and Shaika Films.

In order to marry IPS officer Virat Chavan, Sai Joshi, a courageous young woman who aspires to become a doctor, pretends to be a virgin. Sai's existence in Virat's traditional joint family and their courtship are at the center of the story.

Due to the COVID-19 epidemic, Uddhav Thackeray declared that all show filming had to end in all parts of Maharashtra, including urban and rural. As a result, the producers of Ghum Hai Kisikey Pyaar Meiin relocated to Goa, where they were only permitted to film outside of their bio-bubble. While everything went as planned, producers broke the law in May 2021 by shooting a scene at Goa Fort.

In July 2022, several viewers of the surrogacy track sued the show's producers at IBF, saying that Patralekha was represented using an illegal method to become a surrogate mother.
Neil Bhatt's Career Timeline
Neil Bhatt's Net Worth
Neil Bhatt is an actor and a model. He is regarded as one of the best actors in the business. In general, it was believed that small-town guys couldn't often dream of greater things, but Neil Bhatt defied this notion by becoming a huge success in his field. In the industry, he was first introduced as a dancer and choreographer. Later, he worked very hard, and as a result, he received numerous offers for television and film work.


Neil Bhatt's net worth in 2022 is approximately $6 million US or 42 Crore Indian Rupees. The main source of income for Neil Bhatt is his acting career. He has appeared in a number of TV Shows. According to some reports, he charges 85000 INR per episode for his series. That adds to making his monthly income approximately 12 Lakhs INR. Additionally, he has also appeared in advertisements through which he receives a good amount of money.


Neil Bhatt lives in Mumbai. He lives with his wife in an opulent house in Mumbai. His wife Aishwarya Sharma Bhatt is also a TV Actress. Neil Bhatt's car collection is quite modest. Neil Bhatt drives a Hyundai Creta car.
Neil Bhatt's Awards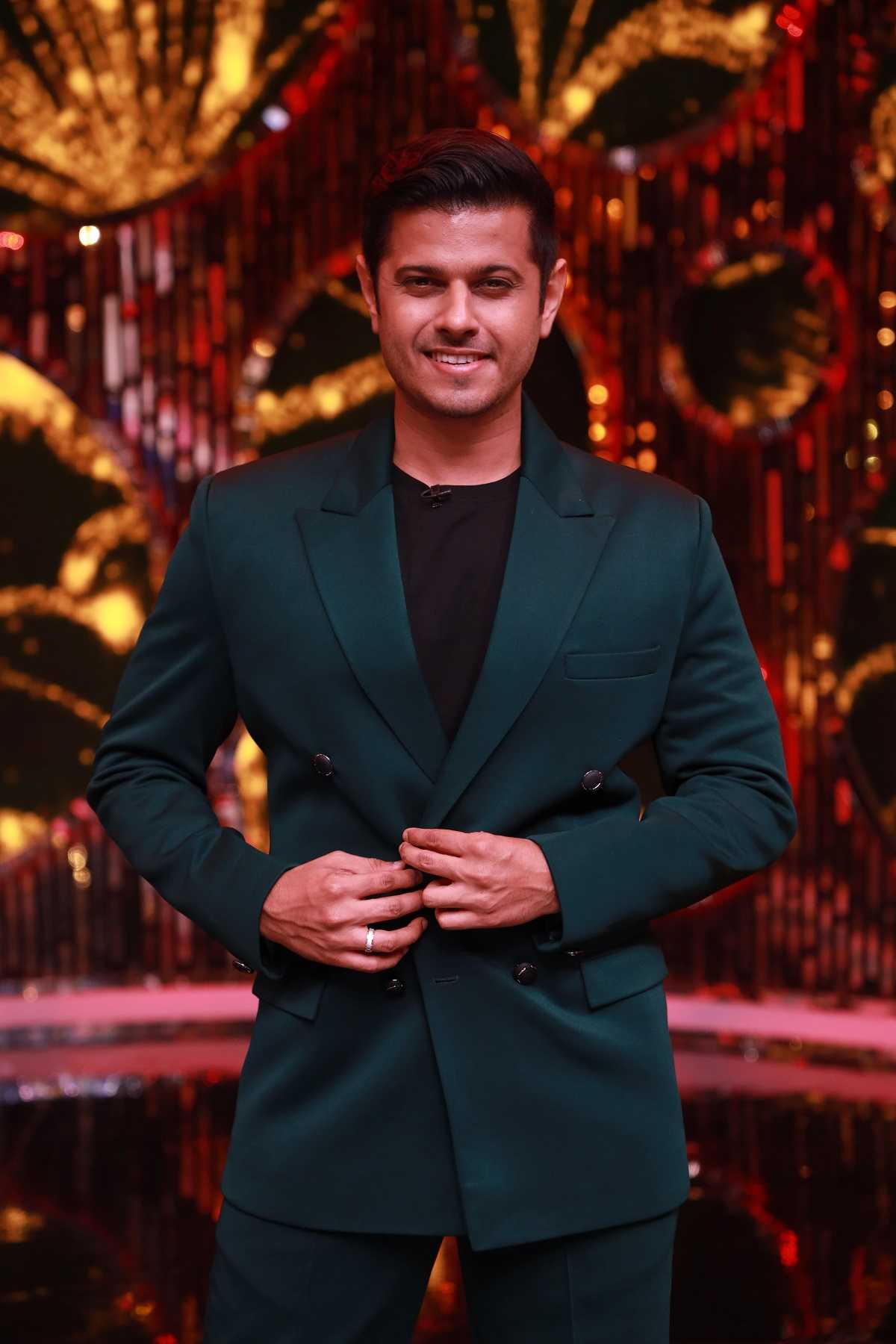 2018: Gujarati Iconic Film Award- Best Male Debut category for Bhanwar.
2020: Best Choreographer for Bhanwar
2021: Internation Iconic Award- Versatile Actor in the Indian Television for Ghum Hai Kisikey Pyaar Mein.
2021: Best Jodi of Indian Television for Ghum Hai Kisikey Pyaar Mein
Neil Bhatt's Interesting Facts
Fitness is Neil Bhatt's obsession. His fitness and gym videos make up the majority of his social media posts, if one were to pay attention.
Sadly, Neil Bhatt tested positive for the coronavirus in 2020 while he was filming 'Ghum Hai Kisikey Pyaar Meiin.'
Being an animal lover, Neil Bhatt frequently posts images of dogs on social media.
Neil Bhatt has always wished to work in Gujarati movies because he is a native of that state. He had numerous offers for movies, TV shows, and TV series following 'Ghum Hai Kisikey Pyaar Mein.'
Madhuri Dixit and Aamir Khan are Neil Bhatt's favourite actors and actresses, respectively.
Daal, south Indian cuisine, and anything his mother makes appears to be Neil Bhatt's favourites.
Neil Bhatt was raised as a vegetarian because his family is Brahman.
According to accounts, Neil Bhatt had to switch to an eggetarian diet because of his workload. But eventually, Neil made the decision to not eat eggs anymore.
White and red are Neil Bhatt's preferred colour combinations.
Neil Bhatt enjoys watching shows like Highway on My Plate, Twist of Fate, Ancient Aliens, and Big Bang Theory.
Social Media
Frequently Asked Questions