Aishwarya Sharma | Movie, Biography, Net Worth, Husband, Age

Violeena Vargav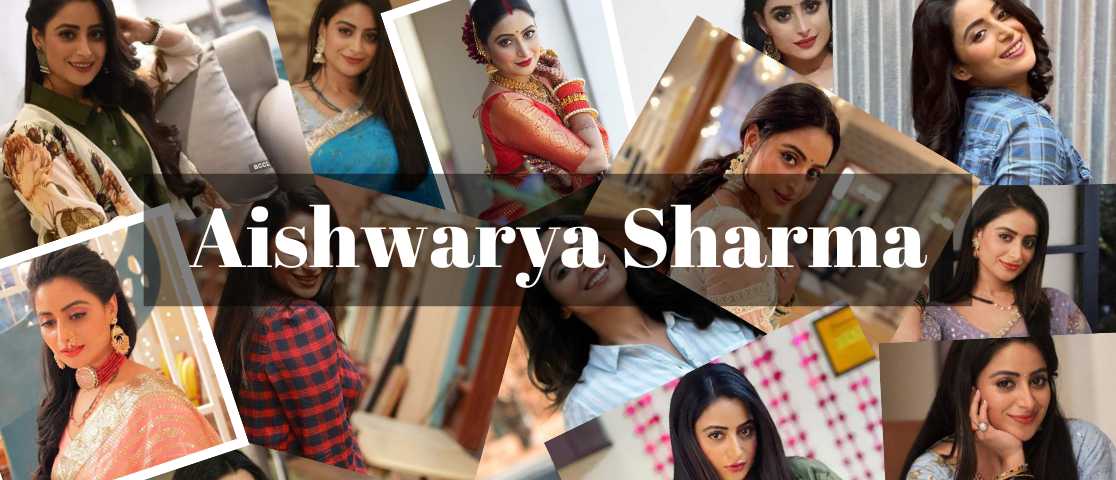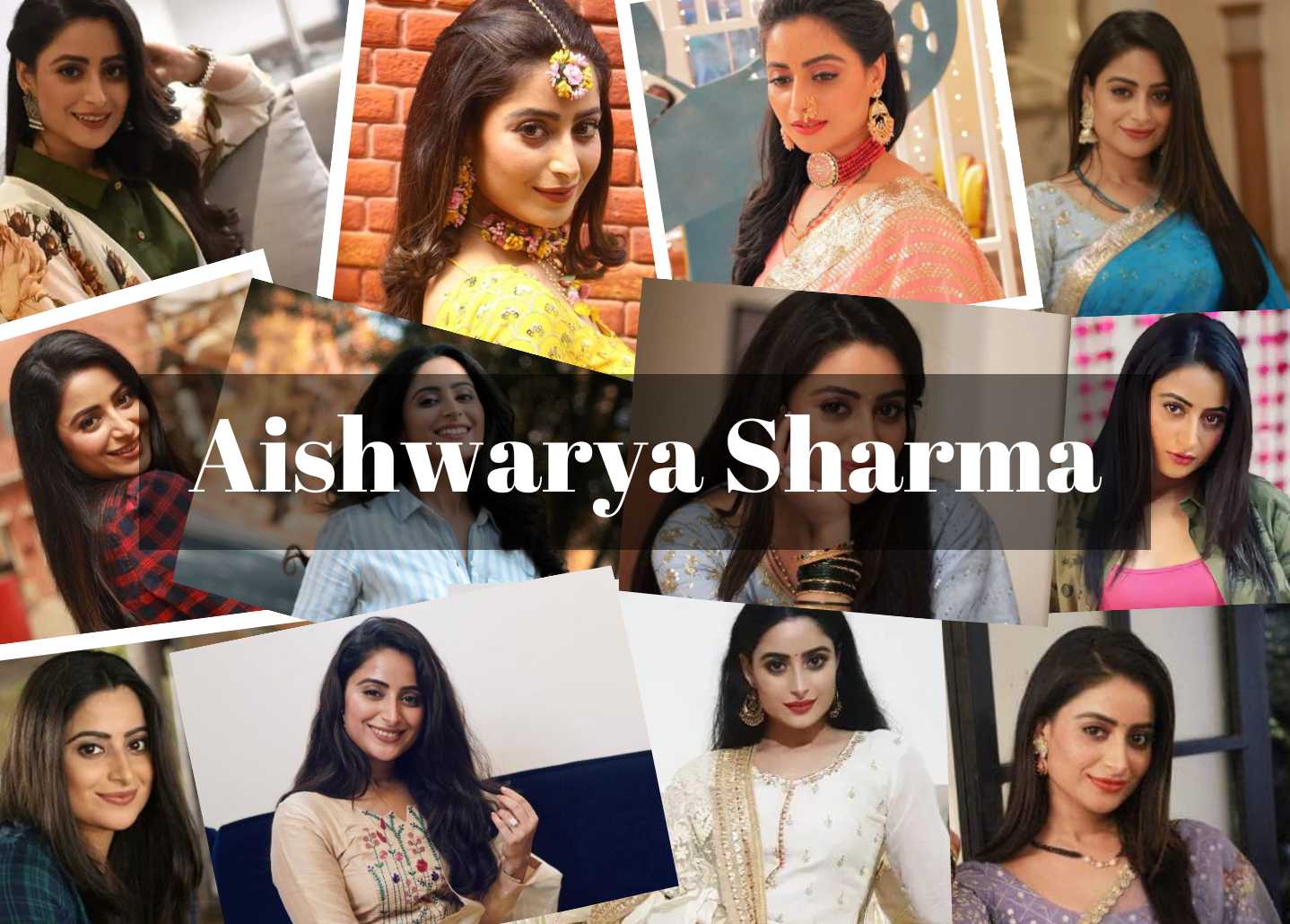 Aishwarya Sharma's Age and Aishwarya Sharma's Biography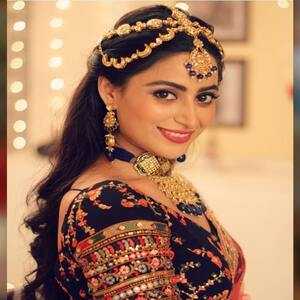 Aishwarya Sharma is an Indian actor and model. Aishwarya Sharma's birthday is on 8 December 1992. Aishwarya Sharma's age is 30, as of 2022. Aishwarya Sharma's birthplace is Ujjain, Madhya Pradesh, India. Aishwarya Sharma's zodiac sign is Sagittarius. Aishwarya Sharma's height is 1.63m or 5'4 inches. Aishwarya Sharma's religion is Hinduism.

Aishwarya Sharma made a brief cameo appearance on her first TV show, Code Red, in 2015, and she also landed roles in the films Janbaaz Sindbad, Suryaputra Karn, and Sankat Mochan Mahabali Hanumaan. When she portrayed Amrita in the television drama series Meri Durga in 2017, she made headlines. She performed in the Lok Sabha Channel historical play Surajya Sanhita in 2019. She rose to recognition as Pakhi in the 2020 television series Ghum Hai Kisi Ke Pyaar Mein, which also starred Neil Bhatt and Ayesha Singh.

Aishwarya Sharma also starred in the web series Madhuri Talkies, which was released on the digital platform MX player app, as Puneeta, a girl from a small town who was assaulted by several goons from Banaras. Manish, Puneet's boyfriend in the television show, killed all the thugs responsible for his girlfriend's abuse.
Claim Your FREE Celebrity Shoutout
✕
Claim Now!
Aishwarya Sharma's Family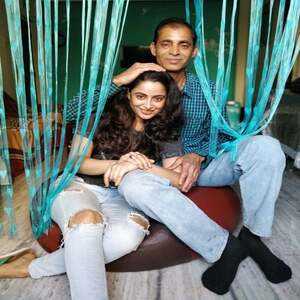 Aishwarya Sharma's father's name is not known. Aishwarya Sharma's mother's name is also not known. Aishwarya Sharma was born in a middle-class Brahmin family. Aishwarya Sharma's father is a businessman and her mother is a homemaker. Aishwarya Sharma has a brother whose name is Pranjal Sharma.

Aishwarya Sharma began training in Indian classical dance but soon discovered acting and entered the entertainment business. Subsequently, she moved to Mumbai to follow her passion.
Aishwarya Sharma's Education
Aishwarya Sharma also attended Saraswati Vidya Mandir in Rishi Nagar, Ujjain for her elementary education. She additionally received her degree in electronic and electrical engineering from the prestigious Alpine Institute of Technology, Ujjain. Later, as her passion for dance grew, she enrolled in Khairagarh University in Chhattisgarh and successfully completed a six-year Visharad in Kathak programme.

Talk To Similar Celebrities
Aishwarya Sharma's Marriage
Neil Bhatt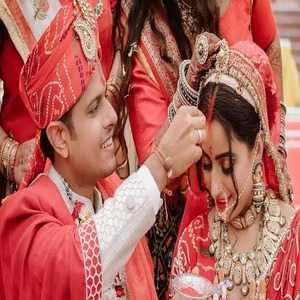 Aishwarya Sharma and Neil Bhatt originally connected on the set of the television programme Ghum Hai Kisikey Pyaar Mein. While collaborating on the sets, their friendship gradually transformed into love. On November 30, 2021, they held a traditional Rajasthani wedding.

On their own social media accounts, Neil Bhatt and Aishwarya Sharma Bhatt frequently post pictures of their happy lives. One of the most adored competitor couples on the show Smart Jodi is Aishwarya Sharma and her husband Neil Bhatt, who can now be seen together. Aishwarya talked about her problematic history and how she once felt like a puppet on the final episode of the show. She had told Neil that she was unhappy with her life, but after meeting Neil, things had changed for her. Later on in the talk, Aishwarya said that they had wished to be married when Neil had declared his love for her. Aishwarya revealed that the two did not date each other by saying that she had been alone her entire life and did not want to continue to be alone.
Aishwarya Sharma's TV Shows and Career
An accomplished Indian actress who works in television is Aishwarya Sharma Bhatt. Her roles in the television series Meri Durga, Suryaputra Karn, Ghum Hai Kisi Ke Pyar Mein, and Bal Krishna have garnered her the most attention. In 2015, Aishwarya launched her acting career with the premiere of Janbaaz Sindbad on Zee TV.

Aishwarya Sharma's Debut Show: Code Red (2015)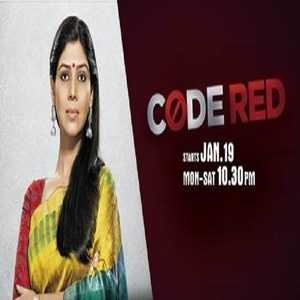 On January 19, 2015, Colors TV hosted the world premiere of the Indian murder drama Code Red. Sakshi Tanwar presided over the programme. The programme was a part of Code Red, which is shown on Colors TV and investigates the legends surrounding various haunted locations in India.

An Indian supernatural television sub-series called Code Red Talaash is shown on Colors TV. The show debuted on Wednesday, April 22, 2015, and ran every Wednesday through Friday for an hour. In light of super common forces, the television show presented real-life stories. The miniseries depicted some of the most well-known paranormal events that have happened in India and portrayed the untold tale of each unexplained incident. Anita Hassanandani and Shaleen Malhotra served as the show's hosts.
Aishwarya Sharma's TV Show: Janbaaz Sindbad (2015)
Zee TV aired the debut episode of the action-packed fantasy television series Janbaaz Sindbad on December 27, 2015. Sagar Pictures, Ashvini Yardi, and Meenakshi Sagar are the producers of the show, which is based on the folktale of Sinbad the Sailor.

It was a weekly programme that aired on Sunday nights. Due to the low TRP ratings, the series terminated prematurely on February 28, 2016, without telling the entire story. Aishwarya Sharma played the role of Ameen's mother in the show.

Aishwarya Sharma's TV Show: Suryaputra Karn (2015)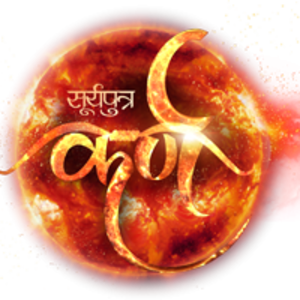 The epic mythological television series Suryaputra Karn debuted on Sony Entertainment Television and Sony Entertainment Television Asia on June 29, 2015. Every Monday through Friday at 8:30 PM, the programme aired.

The series, which is produced by Siddharth Kumar Tewary of Swastik Pictures, follows Karna's life journey in the Mahabharata. The primary character in the programme was portrayed by Gautam Rode, Vishesh Bansal, and Basant Bhatt at various points in his life. Aishwarya Sharma played the role of Urvashi in the show.

Aishwarya Sharma's TV Show: Sankat Mochan Mahabali Hanumaan (2015)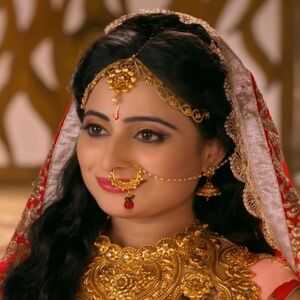 Weekly episodes of the Indian drama serial Sankat Mochan Mahabali Hanumaan were shown on Sony Entertainment Television. From the perspectives of Lord Shri Krishna and Devi Rukmini, it tells the tale of Lord Hanuman. From May 2015 through August 2017, the show was shown. Aishwarya Sharma played the role of Jamwanthi in the show.

The Ramayana, a Sanskrit epic, is based on the life of Lord Hanuman, a destroyer of impediments. It follows his journey from childhood until the time he met Lord Rama and became his devoted student to become the epic's hero.
Meri Durga (2017)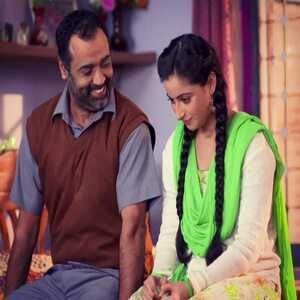 An Indian television programme called Meri Durga, which airs on Star Plus, was created by Ravindra Gautam and Pradeep Kumar under the Paperback Films label. Vicky Ahuja, Paras Kalnawat, Srishti Jain, and Ananya Agarwal all starred. The programme debuted on January 26, 2017, and it ended airing on March 17, 2018. Digital copies of the show are accessible on Disney+ Hotstar.

Durga, who comes from a low-income household in Haryana, strives to reconcile her personal and professional goals while overcoming obstacles to become a great athlete.
Aishwarya Sharma's TV Show: Surajya Sanhita (2019)
Dr. Chandraprakash Dwivedi, the show's director, and writer, created the masterpiece Surajya Sanhita in order to bring back to the Indian audience's memory all those great leaders who excelled in administration.

The Lok Sabha TV channel will air the programme Surajya Sanhita. From the Vedic era until Vardhans, the serial depicted the development of good administration. The Lok Sabha TV YouTube channel had already posted the trailer. The show's concept is more applicable than ever in the current environment.
Aishwarya Sharma's TV Show: Ghum Hai Kisi Ke Pyaar Mein (2020)
Ghum Hai Kisikey Pyaar Meiin is a television drama series in the Hindi language that debuted on Star Plus on October 5, 2020. Additionally, it is downloadable on Disney+ Hotstar. Aishwarya Sharma Bhatt, Neil Bhatt, and Ayesha Singh are the actors. It is a loose version of Star Jalsha's Kusum Dola and was made by Cockrow Entertainment and Shaika Films.

Sai Joshi, a brave young woman who wants to be a doctor, pretends to be a virgin to wed IPS officer Virat Chavan. The narrative centres on Sai's life in Virat's traditional joint household and their courtship.

Uddhav Thackeray declared that all filming for shows must cease in all areas of urban and rural Maharashtra as a result of the COVID-19 outbreak. The creators of Ghum Hai Kisikey Pyaar Meiin moved to Goa as a result, and the authorities only allowed them to film inside their bio-bubble. Everything went according to plan, but in May 2021, producers broke the rules by filming a sequence at Goa Fort.

Some viewers of the surrogacy track filed a lawsuit against the show's creators at IBF in July 2022, claiming that Patralekha was depicted becoming a surrogate mother through an illegal technique.
Madhuri Talkies (2020)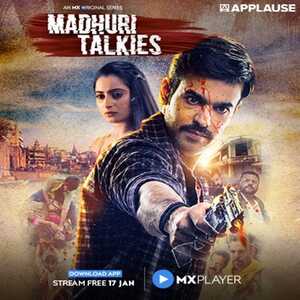 Arvind Babbal was the director of Madhuri Talkies, which was released on January 16, 2020. There is a Hindi version of this programme. The star cast of this production includes Ravi Jhanghu, Rajeev Pandey, Aishwarya Sharma, Tejashree Jadhav, Ajay Rohila, Basu Soni, Darpan Srivastava, and Sagar Wahi.

The heartbreaking story of Manish, a young guy who goes on a bloody rampage in Banaras to exact revenge on the men who viciously defiled his love, Puneeta, is told in Madhuri Talkies. This spine-chilling neo-noir thriller explores the subject of whether justice is delayed or denied by the strength of one person.
Aishwarya Sharma's Career Timeline
Aishwarya Sharma's Net Worth
Aishwarya Sharma's net worth is estimated to be approximately $7 million US or 21 crore rupees, as of 2022. Aishwarya Sharma is a famous Tv Actress and most of her earnings comes from acting in TV Shows.

Aishwarya Sharma has also starred in reality shows that further add to her net worth. She charges Rs 80000 per episode. Aishwarya Sharma also earns money from different brand endorsements and modeling assignments. Her monthly salary is estimated to be approximately 14 Lakhs INR.

Aishwarya Sharma lives in a lavish house in Mumbai, Maharashtra. She lives with her husband Neil Bhatt. Aishwarya Sharma has a Maruti Suzuki Ciaz and a Verna.

Aishwarya Sharma's Interesting Facts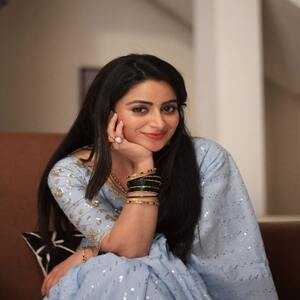 Aishwarya Sharma's favourite colour is red.
Aishwarya Sharma loves to travel and her favourite holiday destination is Ladakh.
Aishwarya Sharma is an engineer. She completed Engineering before becoming an actor.
Aishwarya Sharma's favourite actor is Kareena Kapoor Khan.
Aishwarya Sharma is also an Indian Classical Dancer.
Aishwarya Sharma is married to Neil Bhatt and both of them met on the show Ghum Hai Kisi Ke Pyaar Mein.
Aishwarya Sharma is a dog lover.
Aishwarya Sharma's first audition was for the show Udaan in 2014.
Aishwarya Sharma has two tattoos. One on her lower back and another on her left forearm.
Aishwarya Sharma's nicknames are Aish and Bainu.
Social Media
Frequently Asked Questions