Archana Gautam | Model, Movies, Age, Politics, Net Worth

Violeena Vargav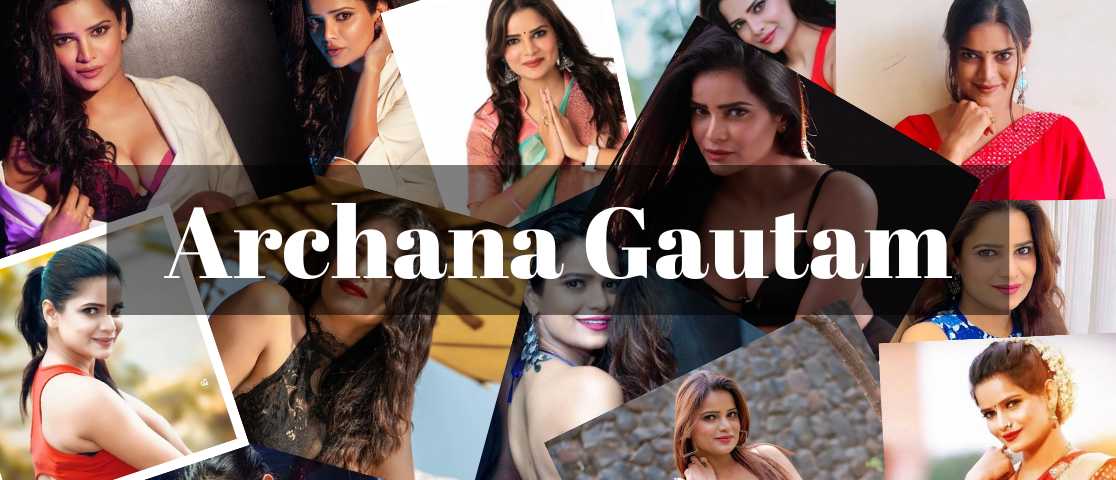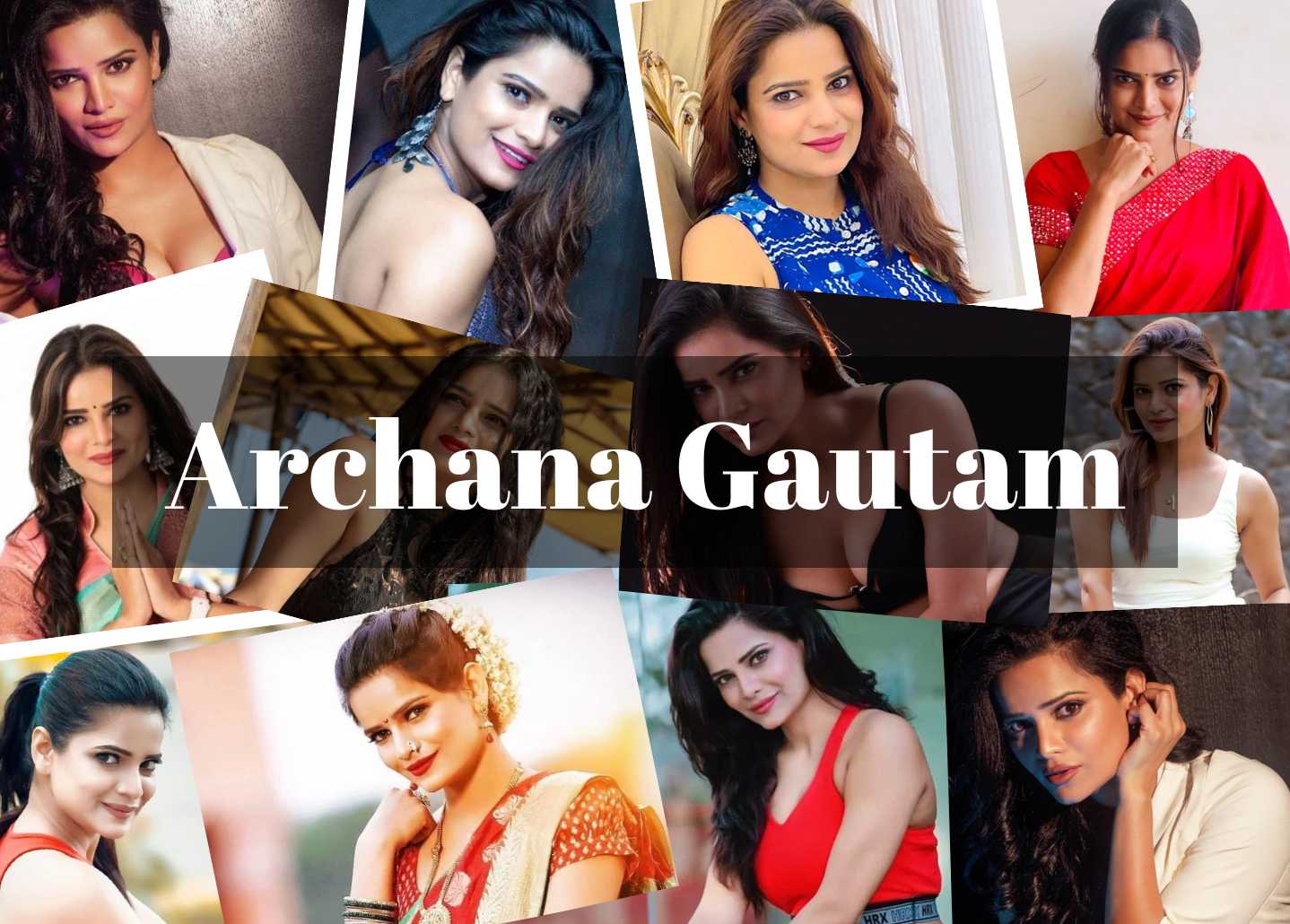 | | |
| --- | --- |
| Archana Gautam | Details |
| Archana Gautam Profession | Actor, Model |
| Archana Gautam Celebrity Type | Television Actor |
| Archana Gautam Age | 27 years as of 2022 |
| Archana Gautam Date Of Birth | 1st September 1995 |
| Archana Gautam Zodiac Sign | Virgo |
| Archana Gautam City | Meerut, Uttar Pradesh |
| Archana Gautam Nationality | Indian |
| Archana Gautam Height | 5 feet 6 inches |
| Archana Gautam Weight | 52kgs |
| Archana Gautam Notable Work | Bigg Boss 16 |
| Archana Gautam Net Worth in rupees | Rs 40 Crores |
| Archana Gautam Net Worth | $5 million |
| Archana Gautam Instagram Followers | 932k followers |
| Archana Gautam Twitter Followers | 28.9k followers |
Archana Gautam's Age and Biography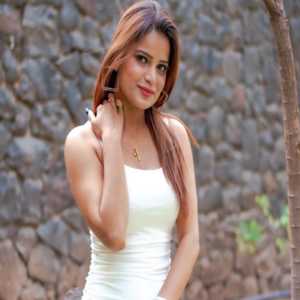 Archana Gautam is an Indian model, actress and politician. She is also a beauty pageant title holder, who won Miss Bikini India 2018. At Miss Cosmos World 2018, Archana Gautam represented India and took up the Most Talent 2018 title.

Archana Gautam's birthday is 1 September 1995. Archana Gautam's birth place is Meerut, Uttar Pradesh, India. Archana Gautam's age is 27 years, as of 2022. Archana Gautam's religion is Hinduism. Archana Gautam's zodiac sign is Virgo. Archana Gautam's height is 1.68m or 5'6. Archana Gautam's body measurements are 34-24-24.

In 2015, Archana Gautam made her Bollywood debut. She has participated in print, television, and print advertising campaigns as a model for many companies. Her successful debut film, Great Grand Masti, was released. Both of her subsequent films, Haseena Parkar and Baaraat Company, were box office successes. She had a brief guest appearance in the movie Junction Varanasi's item song. Additionally, she worked with director Apoorva Lakhia on a T-Series music video. In 2014, she received the title of Miss U.P. (Uttar Pradesh).

Archana Gautam represented her country in Miss Bikini Universe 2018 and won the title. Archana also competed on behalf of India in Malaysia for Miss Cosmos 2018 and took home the title of Most Talent 2018. She was honoured for her work in the entertainment industry with the Dr. S. Radhakrishnan Memorial Awards on September 2 in Mumbai and the Women Achievers Award on September 28 in Bangalore. She is currently seen in Season 16 of Colors TV's reality series Bigg Boss beginning in October 2022.
Claim Your FREE Celebrity Shoutout
✕
Claim Now!
Archana Gautam's Family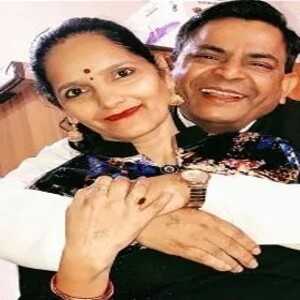 Archana Gautam's father's name is Gautam Budh and her mother's name is Sunita Gautam. Archana Gautam's father is a farmer and also a politician and works for the Kartavya Rashtriya Party India. Sunita Gautam is a homemaker. Archana Gautam has three brothers whose names are Mishu Gautam, Vinay Gautam and Gulshan Gautam.

Archana Gautam's Education
Archana Gautam attended Dayawati Modi Academy in Meerut for her primary and secondary education. Then for her Bachelor of Journalism & Mass Communication (BJMC) she attended the IIMT Engineering College in Meerut.
Talk To Similar Celebrities
Archana Gautam's Boyfriend and Relationsips
Archana Gautam is single as of 2022. She is presently seen in Bigg Boss 16 which started in October 2022. Bigg Boss is a reality television programme of the Bigg Boss series that airs in India on Colors TV in the Hindi language. The formula was originally created by Endemol in the Netherlands for the reality game show Big Brother. The programme has had fifteen seasons, one spin-off, and one OTT season over the course of 15 years.

Archana Gautam revealed in the premier episode of Bigg Boss 16 that she has been single for some time. She further added that she had only one relationship in the past. Archana Gautam said that the relationship broke up as her ex-boyfriend did not care for her and only loved her money. Since then she had been single. Archana Gautam also expressed her desire to marry a politician someday. She explained that as she has entered into the politics arena, she would be more compatible with a politician.
Archana Gautam's Modelling Career
Archana Gautam took home the Miss Uttar Pradesh crown in 2014. She earned the titles of Miss Bikini Universe India and Miss Bikini India in 2018. She received the title of Miss Talent in 2018 while representing India at Miss Cosmos India.

Archana Gautam's Acting Career
In 2016, Archana Gautam made her acting debut as Gaav Ki Goori in the movie Great Grand Masti. Archana's debut acting performance was this one. The Bollywood film business produced Haseena Parkar, Baaraat Company, and Junction Varanasi, all of which she appeared in. She has appeared in numerous music videos, including Buggu oye (2018), Haale Dil (2018), Beinteha (2019), Dynamite (2020), and Nasha Zyada (2019). The CD's front cover features a performance by Archana Gautam of the song Haale Dil.

Great Grand Masti (2016)
Indra Kumar's Great Grand Masti is a 2016 Hindi-language supernatural horror adult black comedy movie. After Masti (2004) and Grand Masti, it is the third film in the Masti (series) (2013). Sameer Nair, Aman Gill, Ashok Thakeria, Markand Adhikari, and Anand Pandit are the producers.

When Amar, Meet, and Prem enter a little town, they run upon Ragini, a femme fatale. Although Ragini was everything they had hoped for, she gradually began to transform into their greatest fear.

Along with Shraddha Das, Mishti Chakraborty, Pooja Bose, and Sanjay Mishra playing crucial roles, it stars Riteish Deshmukh, Vivek Oberoi, Aftab Shivdasani, and Urvashi Rautela in the key roles. In a minor role, Archana Gautam was also in the film. After a pirated copy of the movie allegedly leaked online, the original release date of July 22, 2016, was moved up to July 15.
Haseena Parker (2017)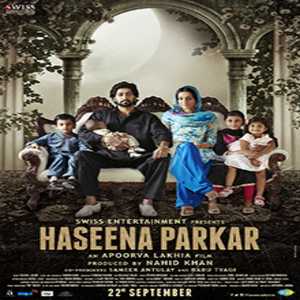 2017 Indian biographical crime film Haseena Parker was produced by Nahid Khan and directed by Apoorva Lakhia. The film's major signing took place in February 2016, and production got underway on October 11 of that same year. Haseena Parkar, the sister of Dawood Ibrahim, is the subject of the movie. Shraddha Kapoor plays the movie's first title role. Siddhanth Kapoor, the actor's brother, plays the part of Dawood Ibrahim, and Ankur Bhatia plays Haseena's husband.

According to the plot of the movie Haseena Parkar has been missing since a 2007 arrest warrant was issued for her. On the day of the hearing, she turns herself in to the court. Haseena is accused of extorting money from a builder and managing her brother's illicit business, which is located in Dubai. Haseena rejects all the accusations against her. Haseena is given bail by the judge because no witnesses are presented against her.
Baaraat Company (2017)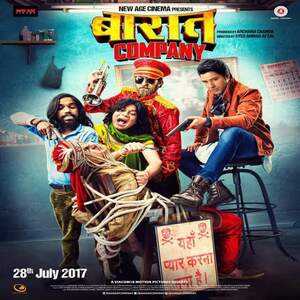 A romantic comedy called Baaraat Company highlights the various cultural differences that exist in Indian towns. It's a Hindi film with Vishal Karwal, Archana Gautam, and Anurita Jha playing supporting roles alongside lead actors Ranveer Kumar and Sandeepa Dhar.

The film's plot centres on Imaan Singh, also known as Immu, who has taken over the Baaraat Company, his grandfather's company. Even while it could appear to be a straightforward wedding band business, it is not. If necessary, they take contracts and marry people against their will. Immu is a man who does not value love and does not care about the affection of others. He has made a commitment to his grandfather that he will grow his firm to its pinnacle and never fall in love. The chauvinistic young man, however, is seduced by an independent woman who has been brought to the city by her parents on a false pretence. He also receives her marriage licence, which is the catch.
Haal E Dil (2018)
The Hindi song Haal-E-Dil (Baby Don't You Hurt Me) is performed by Apeksha Dandekar, Chirantann Bhatt, and Archana Gautam. 2018 saw the release of the song Haal-E-Dil (Baby Don't You Hurt Me) from the album of the same name.

Beintehaa (2019)
Atiya Sayyed wrote the song Beintehaa. The song features Apoorv Vij, Charu Kashyap, and Archana Gautam. The song was produced by See Saw Entertainment, with direction by Aslam Khan.

Buggy Oye (2020)
The lyrics of the song Buggu Oye were written by Navjeet, and Jaymeet provided the music. Navjeet & Archana Gautam are featured in the song. The song became quite popular after its release and was used in Instagram reels by a lot of people.

Bigg Boss 16 (2022)
One of the 16 competitors who gained entry into Bigg Boss 16 is Archana Gautam. One of the most adored reality television programmes, Bigg Boss has always been able to keep viewers captivated to the televisions.
Along with many more people, the show now features Sajid Khan, Tina Datta, Sreejita De, Shalin Bhanot, Nimrit Kaur Ahluwalia, Abdu Rozik, Archana Gautam, and rapper MC Stan. Archana Gautam has endured trolling for her treatment of the other contestants ever since she entered Bigg Boss 16.


Archana Gautam's Career Timeline
Archana Gautam's Political Career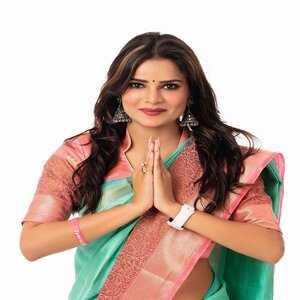 Archana Gautam actively participates in Indian National Congress activities. In November 2021, she joined the Indian National Congress, which marked the start of her political career. She was chosen to represent the Hastinapur Assembly constituency in the election for the Uttar Pradesh Legislative Assembly the following year, in 2022. On March 10, 2022, the final results were announced, and her party had lost the election.

Reports state that Archana Gautam received only 1,519 votes in the State Legislative Assembly elections of 2022. She posted a tweet on her election loss after it had already happened.
Archana Gautam's Awards and Recognition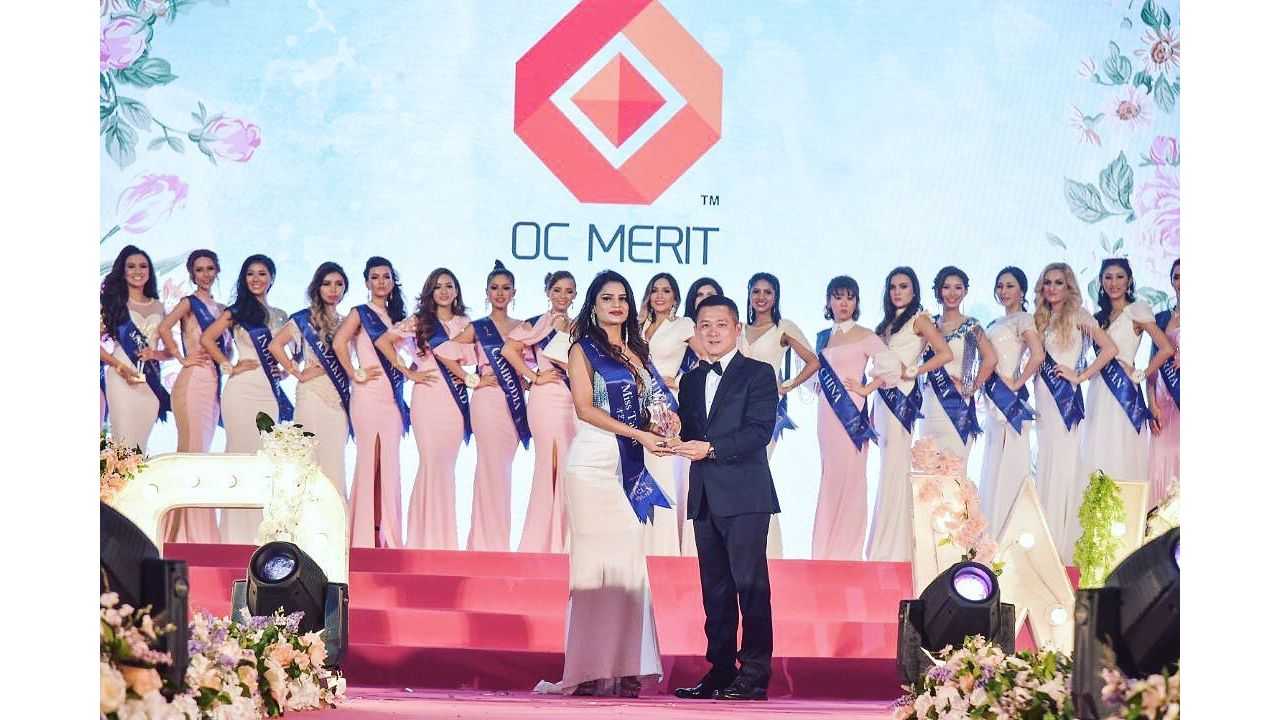 2014: Miss Uttar Pradesh
2018: Miss Bikini India
2018: Miss Bikini Universe India
2018: Dr. S. Radhakrishnan Memorial Awards
2018: Miss Cosmos India
2018: Women Achiever Award by GRT
Archana Gautam's Controversies
Slut Shamed
As a candidate for the Hastinapur seat in the 2022 elections for the Uttar Pradesh Legislative Assembly, Archana Gautam's name was announced. She received slut-shaming for the bikini photos she had shared on social media after her name was called. In a conversation about it, Archana said that she was Miss Uttar Pradesh 2014, Miss Cosmo World 2018, and the Indian representative in Miss Bikini 2018. She requested that her political career and her work in the media industries not be combined.

TTD Controversy
Archana Gautam reportedly travelled to Tirumala to see Lord Venkateshwar for a darshan. She went to the TTD office for some arrangements after being unable to do so. However, the TTD staff allegedly requested Rs 10,500 in exchange for setting up a rapid darshan. According to Archana, she was incensed by this and confronted the administration. She further claimed that several of the workers mistreated her and attempted to eject her from the workplace when she was filming a video.

After the incident caused a stir, the Tirumala Tirupati Devasthanam denounced the assault on its staff and provided an explanation. According to information provided by the TTD administration, on August 30, a man by the name of Shivakant Tiwari from Uttar Pradesh, Archana Gautam, and 7 other people visited the temple bearing a letter from the Union Minister for Darshan. For Darshan, they registered at the Additional EO Office at Tirumala. Later, based on this Referral letter, they were given Rs. 300 tickets, and Sri Tiwari's mobile number received an SMS in this regard. But because they didn't get the darshan in time, their tickets were already expired. After Tiwari requested darshan on August 31, 2022, it was delivered to him. While this was going on, Archana Gautam burst into the office and started yelling at the employees, using foul language. Sri Tiwari was also depicted as a silent observer taking in the entire high drama produced by a member of his team. Although the TTD personnel attempted to calm her down and explain the rule stance, she became tone deaf and even physically assaulted one of the office staff members who was on duty. Finally, the office personnel gave them tickets for Darshan worth Rs. 300 for the second time.

Archana Gautam filed a complaint with the police, accusing a TTD employee of abusing and manhandling her. The Tirumala Tirupati Devasthanam accused Archana Gautam of falsely claiming that the Additional EO Office staff sought ₹10,000 for her ticket. It has asked the followers to resist the Congress leader's unfounded accusations.
Archana Gautam's Net Worth
Archana Gautam's net worth in 2022 is approximately $3 million US or 21 Crore Indian Rupees. Archana Gautam is a well-known celebrity. Her primary source of income comes from her success as a model. She also has done minor roles in films which has generated some amount of income for her. Archana Gautam owns a Kia car.
Archana Gautam has also made several investments in the form of bank deposits, bonds, debentures and shares in various companies. Archana Gautam's other investments include life insurance, jewellery and motor vehicles.

Archana Gautam's interesting Facts
Archana Gautam is sometimes also referred to as the Bikini Girl.
Archana Gautam's nickname is Aashu.
Archana Gautam won the Miss Uttar Pradesh title in 2014.
Archana Gautam joined the Indian National Congress in 2021.
Archana Gautam's hometown's name is Nagla Hareroo.
Archana Gautam's favourite foods are Sushi, Pita Bread and Hummus.
Archana Gautam belonged to a poor family.
Archana Gautam was kidnapped by goons in 2017. The kidnappers had pretended to be CBI officers and asked her to sit in their car. As soon as she sat in their car, they snatched her phone and car keys and demanded money from her. She struggled for sometime to get out of the situation and finally a beggar helped her escape.
Archana Gautam is a fitness enthusiast.
Archana Gautam is also a dog lover.
Social Media
Frequently Asked Questions