Guru Randhawa | Songs, Age, Biography, Net Worth, Affairs

Violeena Vargav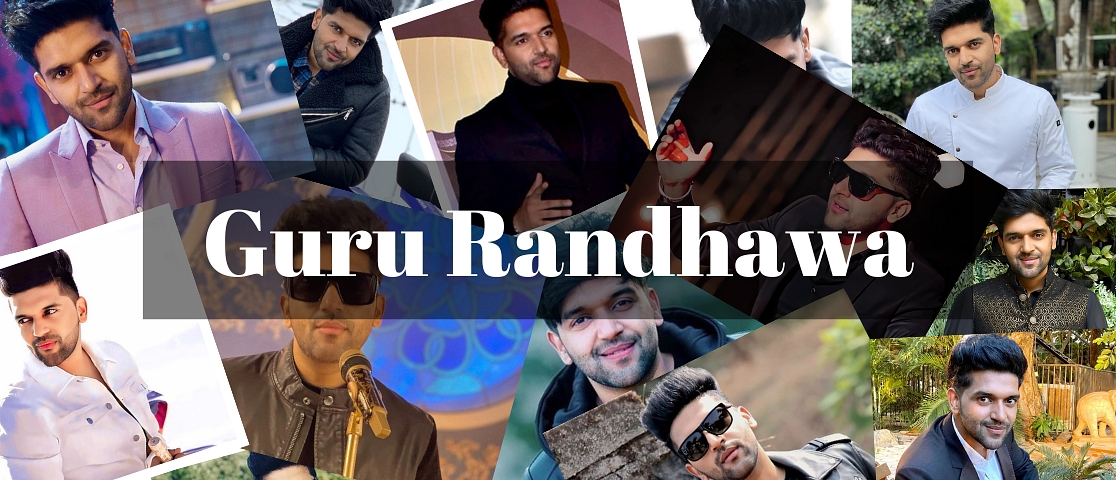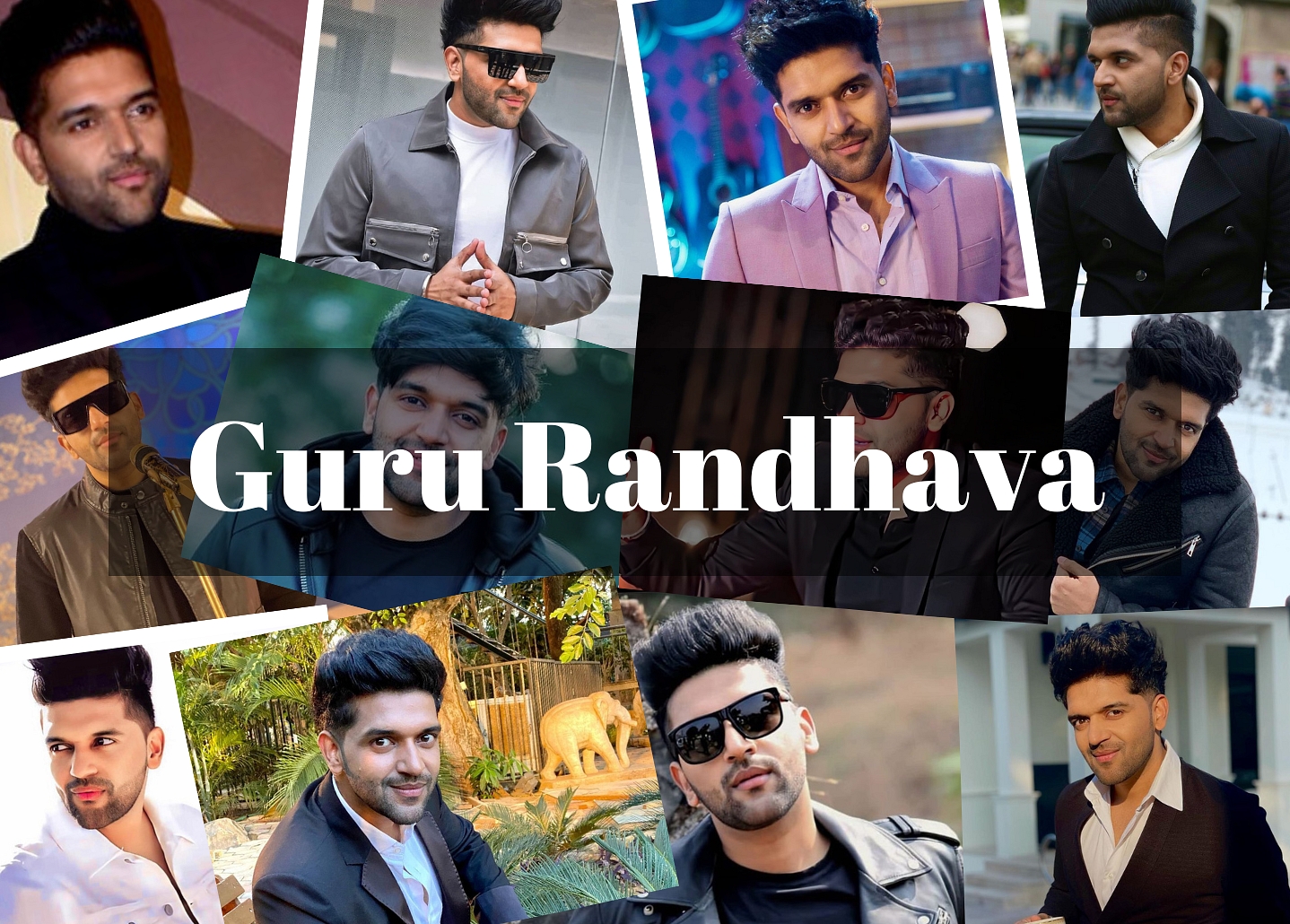 Guru Randhawa's Age and Guru Randhawa's SBiography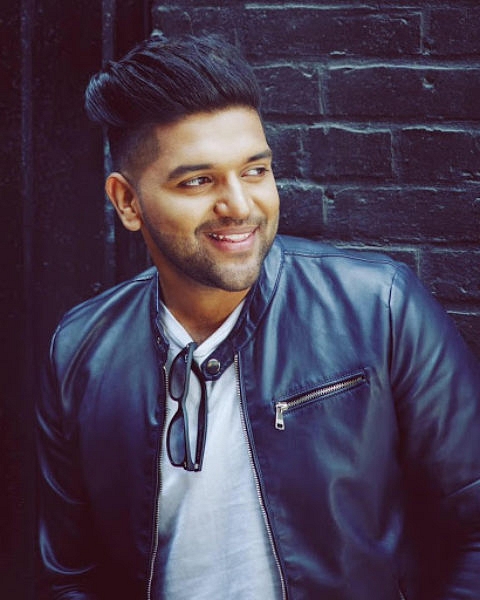 Guru Randhawa is a famous Indian singer, song writer and a music composer. In terms of music, Guru Randhawa is linked to Punjabi, Bhangra, Indi-pop, and Bollywood. Songs like Lahore, High Rated Gabru, Ishare Tere, and "Tere Te" are among his most known. Guru Randhawa and Arjun collaborated on the debut track Same Girl.

Guru Randhawa's birthday is 30 August 1991. Guru Randhawa's birthplace is Gurdaspur, Punjab. Guru Randhawa's age is 31 years, as of 2022. Guru Randhawa's religion is Sikhism. Guru Randhawa's zodiac sign is Virgo. Guru Randhawa's height is 1.73m or 5'8.

Guru Randhawa is one of the most well-known singers in the Punjabi music industry and has a list of wonderful songs for his fans to listen to and groove to, from "Made in India" to "Lahore." Guru Randhawa, a singer, composer, guitarist, and songwriter, has elevated the Punjab Music Industry to international prominence.

Guru has a way of melting people with his seductive smile, and he has a persistent crush on girls. Guru Randhawa, a rising artist, is referred to as the High Rated Gabru due of his solo song of the same name. Guru Randhawa is a living illustration of a struggling artist who became well-known through his work. Guru, a fantastic singer, songwriter, and composer, has carved out a place for himself in the Punjabi Music Hall of Fame and is on the verge of breaking into the likes of Bollywood singing.
A native of Gurdaspur, Guru Randhawa has captivated the hearts of people all over the world with his captivating demeanour and singing. With the song Dance Meri Rani, which he co-wrote with Nora Fatehi, Guru has been winning over listeners' hearts. Additionally, he has the distinction of being the only musician of Indian descent to amass 30 million Instagram followers. The 29-year-old began as an independent singer-songwriter before signing with major record labels, and much of his work has since been used in movies. Randhawa is prepared to make his acting debut now that he has established himself as a singer-songwriter.

Pitbull saw Guru Randhawa, but Pitbull seems to have received more media attention because of Randhawa's obvious appeal. He is adored by his fan base, and Bollywood reportedly cannot function without him. During the lockdown, Randhawa has kept himself occupied. He developed a shoe called The 751, which Diet Sabya later criticised for allegedly being a duplicate of a design by the Italian footwear and clothing designer Giuseppe Zanotti. The singer debuted shirtless on Instagram as well. Randhawa credited his coach and Guru Nanak for his toned figure when he was photographed by Dabboo Ratnani in his distinctive manner. Since then, he has shared numerous fitness-related Instagram photos and videos and has grown more self-assured.
Talk To Similar Celebrities
Guru Randhawa's Family and Guru Randhawa's Education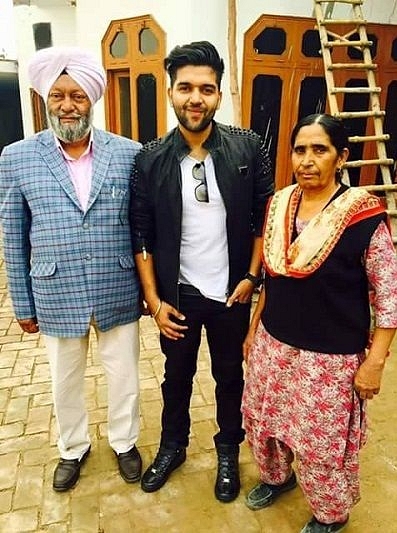 Gursharanjot Singh Randhawa is the real name of Guru Randhawa. S. Harbhajan Singh Randhawa is his grandfather, and Ramneek Randhawa is his brother. He attended St. Francis Convent School in Dera Baba Nanak for his academic career before earning his MBA from the Indian Institute of Planning and Management in New Delhi.

Guru participated in a number of school events when he was young and never missed an opportunity to showcase his talent. He had a strong preference for watching television, and by listening to the music that would play, he began to like singing. Guru once triumphed in a school contest by singing five different songs.
Guru Randhawa's Relationships and Affairs
Sanjana Sanghvi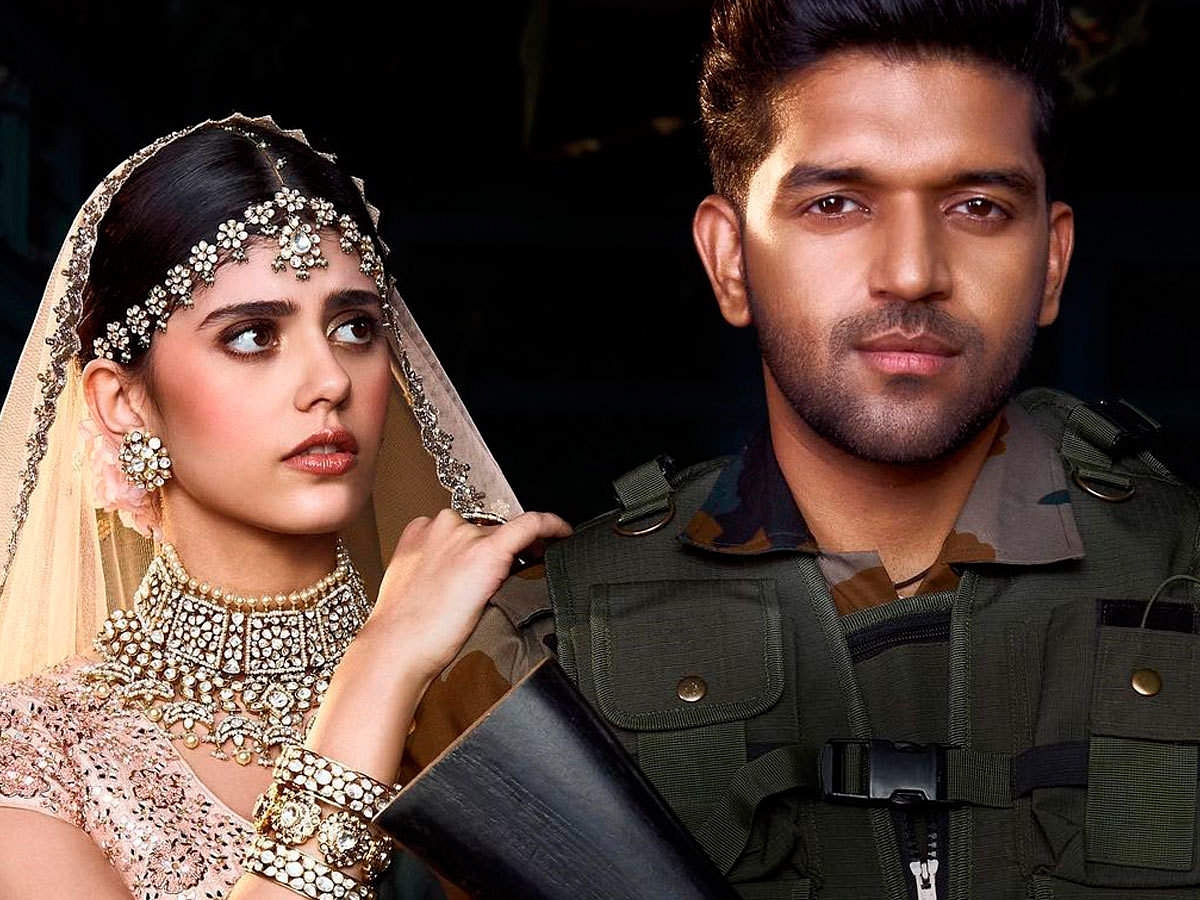 Guru Randhawa had made a hint about being engaged when he posted a photo of himself with a woman in which the 29-year-old musician can be seen laughing heartily while holding her hand.

The photo sparked rumours that Guru was getting married, but his most recent Instagram post put an end to all of those rumours. Sanjana Sanghi, who starred in the film Dil Bechara, is the lead actress in Randhawa's forthcoming song.

Guru received numerous congratulations from his coworkers in the entertainment sector. Some admirers were let down after being overly hopeful for Guru Randhawa's most recent album and believing that he was finally going to wed.
Nora Fatehi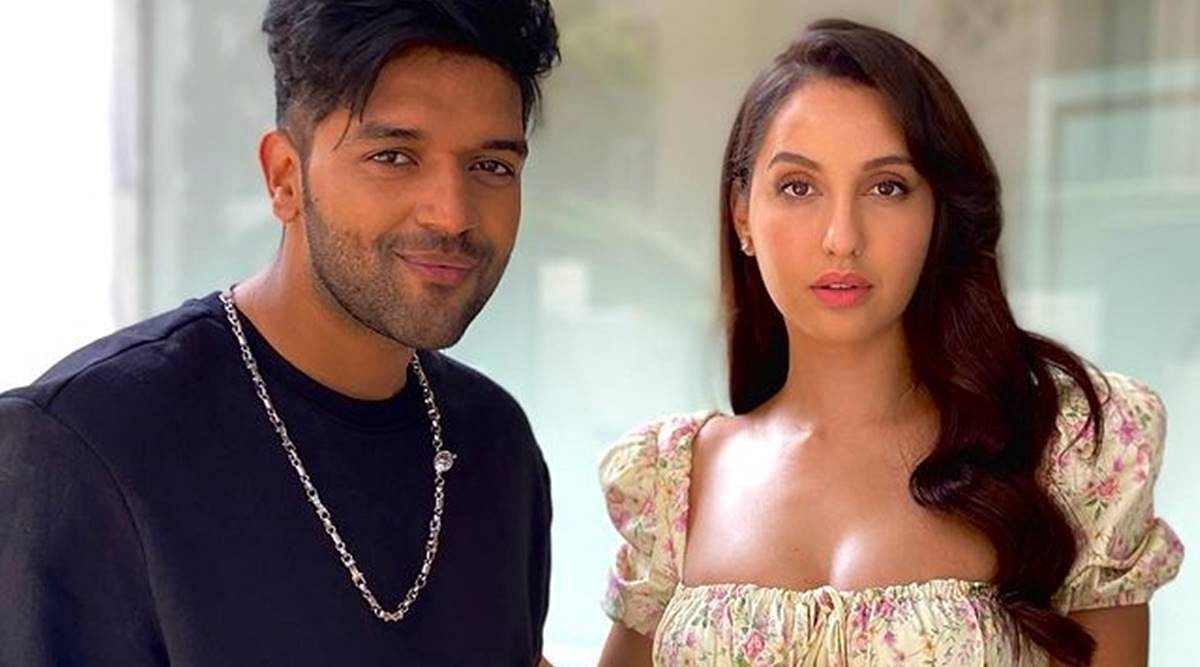 When Nora Fatehi and Guru Randhawa shared pictures of a Goa beach on social media, it caused a commotion. Fans began to speculate that the pair were dating and that romance was developing between them. The question of Nora and Guru's relationship status came up during an interview where they were promoting their new single.

Nora said that she was disturbed and was crying at home. Guru added that he does not know who took the picture to the joke that Nora had already made. It doesn't bother him if someone believes he is dating a stunning woman like Nora because it's all part of the profession, but he appreciates everyone who still believes they are dating.
Guru Randhawa's Songs and Career
Beginning Phase of the Career: 2012-2014
In December 2012, Randhawa began his musical career with the song Same Girl, which he co-wrote with Arjun, the first person to feature Randhawa in their own video. However, neither of the artists had any success with the song. Randhawa's debut track, Chhad Gayi, was made available on YouTube at the start of 2013 under the Speed Records label. He received financial assistance from his older brother Ramneek to release this song. He released three tracks off his debut album Page One and published it later in 2013. The tunes were Southall, I Like You, and Dardan Nu, respectively.

Guru Randhawa released a lot of songs, but none of them were really well-liked enough to elevate him. For him, 2014 was similarly nothing extraordinary. He released the album's remaining songs, although they were not commercially successful. The songs were Billo On Fire, Khali Bottlan, My Jugni, Maa, Na Na Na Na Na, Pyaar Wale Test, and Na Na Na Na Na.
The Rising Phase: 2015-2016
A supporter of Guru Randhawa, Bohemia asked T-Series to debut the young musician on their network. They later worked together on the song Patola. Over 368 million people have viewed this song on YouTube. Additionally winning for best Punjabi duo was Patola. Additionally, he sang the songs Outfit and Khat with Ikka Singh. Randhawa released four hit songs in 2016. In January, he collaborated once more with Millind Gaba on the T-Series label single Yaar Mod Do.

The project's goal was to demonstrate true friendship, which it accomplished and achieved by garnering more than 252 million YouTube views. Randhawa released Tu Meri Rani on his personal YouTube channel in the month of April. Rapper Haji Springer was also featured in this song. Suit, one of his most well-known tracks, was published in 2016. It was Randhawa and Arjun's second time working together. On YouTube, it has received 478 million views to date. He partnered with Rajat Nagpal and released the song Fashion on T-Series in September. Currently, the song has received over 254 million views on YouTube.
The Fame Phase: 2017-2022
In January of 2017, Guru Randhawa made available an emotive song titled Taare for Juhi. The song's YouTube performance was mediocre, but the song's video was ridiculed for being a knockoff of Zayn Malik's song It's You. In the Indian film Hindi Medium, Randhawa made his singing debut in the Bollywood industry. The movie's rendition of his Suit foot-tapping song is titled Suit Suit.

At the 2017 Indian Premier League opening ceremony, Guru Randhawa sang. His two songs afterwards debuted in Bollywood motion pictures in 2017. His classic song Tu Meri Rani was replicated for the Hindi movie Tumhari Sulu, and an original song, Lagdi Hai Thaai, written with Jonita Gandhi, was also published for the film Simran.

High Rated Gabru and Lahore, two of Guru Randhawa's most popular songs, have received over 1.1 billion and 1 billion views on T-Series' official YouTube account, respectively. At the Brit Asia TV Music Awards in 2018, Lahore won Track of the Year, and Randhawa took home Best Male Act honours. Pitbull's Slowly Slowly was his first overseas collaboration, and it was released on April 19, 2019. One of the most watched music videos ever in a single day on YouTube, the song's music video garnered 38 million views in just 24 hours.
Guru Randhawa made his production debut in 2019 with Rajiev Dhingra's Punjabi-language movie Tara Mira, starring Ranjit Bawa and Nazia Hussan. Guru and British musician Jay Sean collaborated on Guru's second global project, Surma Surma, in 2020.
In conjunction with Sachin-Jigar and Tulsi Kumar, Guru Randhawa's classic song Lahore was reworked as Lagdi Lahore Di in the 2020 film Street Dancer 3D. He and Vee recorded the calming song Satnam Waheguru during the Corona pandemic. Pitbull also included him in a music video for the song Mueve La Cintura alongside Tito El' Bambino off the Libertad 548 album. His previous partnership with Pitbull was this one. After making his Bollywood debut in the movie Hindi Medium and releasing the pop ballad Lahore in 2018, Guru Randhawa's popularity skyrocketed.

Following the success of Mehendi Wale Haath, which his fans adored, Guru Randhawa released Doob Gaye, which amassed 50 million views in just three days. And on July 14, 2021, the Indian song Nain Bengali becomes the first song in history to reach 70 million views in a day and 100 million+ views in a week. Aise Na Chhoro is now trending on YouTube. Salman Khan was a featured artist in Guru Randhawa's brand-new song, Main Chala. Iulia Vantur provides the female vocals for the duet, while Pragya Jaiswal, a stunning performer from the south, is paired with Salman Khan.

Guru Randhawa's Career Timeline
Guru Randhawa's Net Worth
Guru Randhawa's net worth in 2022 is $5.5 million US or 41 Crore Indian Rupees, as of 2022. One of the wealthiest singers, Guru Randhawa has amassed a sizable fortune through the sale of Albums, live performances, movies, and other creative endeavors.

His income is derived from his work as a professional singer, performer, actor in films, film producer, and composer of music. He is not only one of the wealthiest people in the music business, but he tops the list when it comes to charitable giving, support for the underprivileged, and social concerns.

Guru Randhawa made a massive 5.75 million US dollars in 2018, despite being a very young artist and in the prime of his career. In the Indian state of Punjab's Gurdaspur area, Guru Randhawa was born. He just recently purchased a magnificent home for himself in Gurugram, Haryana.

Guru Randhawa is the owner of a number of vehicles, including a Lamborghini Gallardo, a Cadillac, a Dodge Challenger SRT, a Mercedes C class, a Range Rover evoque, and a BMW GT. Randhawa has undertaken publicity trips, numerous performances, movies, TV series, and concerts.
Guru Randhawa's Controversies
Juggy D Controversy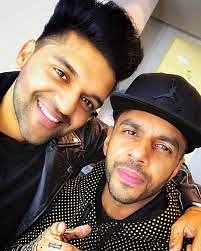 Singer-songwriter Juggy D made news for allegedly removing a private party video dedicated to Guru Randhawa from his social media accounts. Juggy D then deleted the statement and clarified that Guru Randhawa is unrelated to his wrongdoings.

In one of the posts, which has since been deleted, Juggy D reportedly wrote that he often uses narcotics and hires escorts in Delhi and Mumbai. Although there has been no official confirmation, the popular musician has also been in the news amid allegations that Juggy D had been detained in London after his wife allegedly filed a domestic violence complaint.

Even after Guru Randhawa's identity was vindicated, some of his detractors continued to harass him. Guru Randhawa ignores such individuals, but recently he was compelled to speak out against the bigots. Additionally, Guru Randhawa received assistance from his followers and other Punjabi-language performers.
Kapil Sharma Controversy
Guru Randhawa received a sly jab from Kapil Sharma in an issue with Guru Randhawa. Guru Randhawa allegedly bolted a party covertly during a recent public raid. Guru partied on December 22 at the Dragonfly Restobar, which is apparently owned by rapper Badshah. According to accounts, Guru was among those in the club that night, along with cricketer Suresh Raina and Sussanne Khan. At 2:30 AM, authorities performed a raid due to violations of COVID-19 regulations. Police sources claim that Randhawa escaped through the rear door. Guru Randhawa was ashamed but shrugged it off.
Canada Incident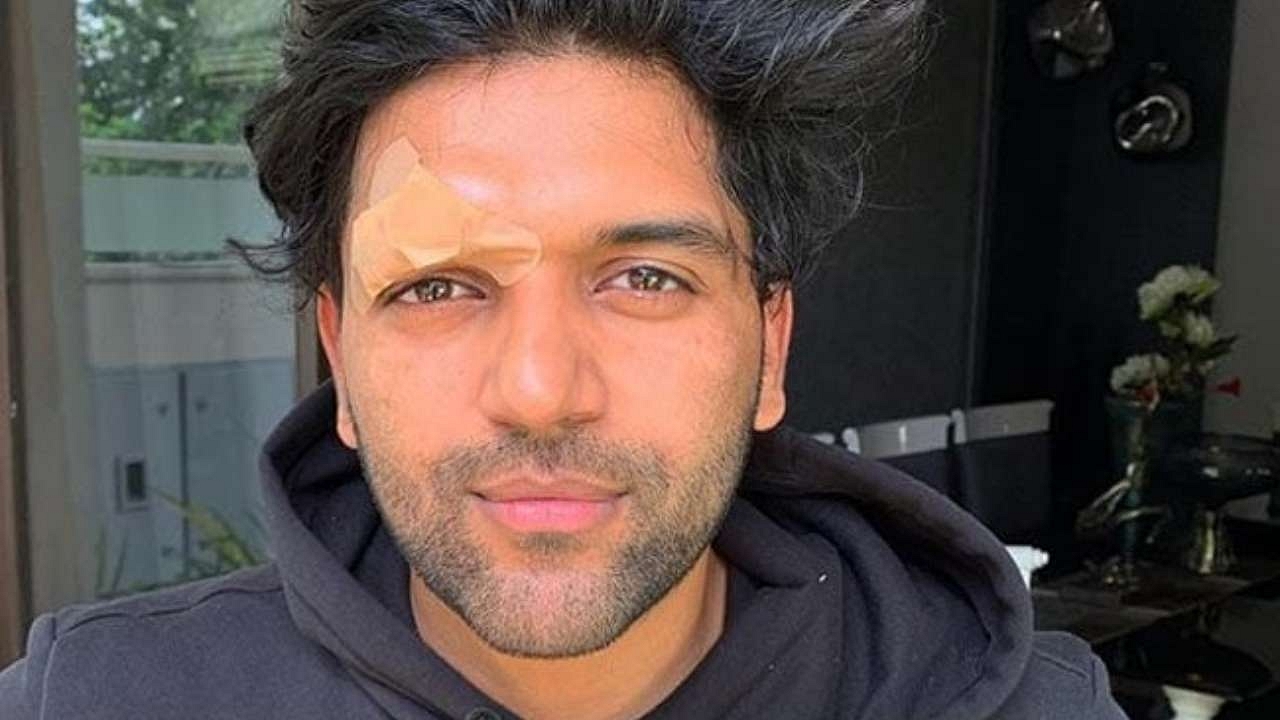 According to media sources, Guru Randhawa was allegedly attacked by unidentified thugs while giving a performance in Canada in 2019. According to a number of stories, Guru Randhawa was accosted as he attempted to leave Vancouver's Queen Elizabeth Theatre following his performance. As he left the theatre, the singer was struck in the back of the head.

The musician hasn't confirmed the rumours, but photographs of him on social media with what appear to be injuries have gone viral. The attack on the musician has drawn criticism from other members of the Punjabi entertainment community. According to ABP Live, the suspect who attacked Guru Randhawa was acting inappropriately both before and after the singer's performance. The performer was taken by paramedics to a nearby hospital after the assault.

The singer's management team informed his fans via his official Instagram account that he is safe and has returned to India. They included the incident's specifics in the post. The gramme that featured bandages covering Guru Randhawa's right brow.
Himachal's Teen Girl
Guru Randhawa's name was brought up in a dispute in 2019 involving a young woman from Himachal Pradesh. Just 15 days before her wedding, a 19-year-old woman named Aarti from Hamirpur, Himachal Pradesh, allegedly fled her parents with money and jewellery. According to reports, the adolescent was a huge Guru Randhawa fan and was in love with a young man who made numerous claims to be the singer's friend. The girl's family held Guru accountable for the tragedy. According to sources, the girl vanished on June 19, 2021, and her family was unaware of her location.
After the youngster vanished, her father went to the Barsar police station in Hamirpur and filed a report, alleging that the girl had escaped with over Rs 50,000 in cash and pricey jewellery. The complainant and other family members met with Hamirpur DC on June 23, asking him to locate the girl as soon as possible.
Guru Randhawa's Awards and Achievements
2016: PTC Punjabi Music Award: Best Duo/Group for Patola
2018: Indian Film Academy Award- Best Music Director for Tumhari Sulu (Nominee)
2018: PTC Punjabi Music Award: Best Pop Vocalist (Male) for Lahore
2019: Indian Film Academy Award- Best Music Director for Sonu Ke Tittu Ki Sweety
2019: Mirchi Music Award- Album of the Year for Sonu Ke Tittu Ki Sweety
2019: Mirchi Music Award- Best Album of the Year for Sonu Ke Tittu Ki Sweety (Nominee)
2019: Filmfare Award- Best Music Director for Sonu Ke Tittu Ki Sweety (Nominee)
2019: Screen Award- Best Music for Sonu Ke Tittu Ki Sweety (Nominee)
2019: Zee Cine Award- Best Music for Sonu Ke Tittu Ki Sweety (Nominee)
2020: PTC Punjabi Music Award: Best Pop Vocalist (Male) for Slowly Slowly
2021: IWM Digital Award- Most Popular Music Single Artist on the Web-Male (Nominee)
2022: Mirchi Music Award- Recreated Song of the Year for Street Dancer 3D (Nominee
Guru Randhawa's Interesting Facts
The majority of Guru Randhawa's upbringing was devoted to his own music, and when he got older, he knew he wanted to continue in that direction. For this artist, writing, creating music, and singing have always been vital.
He wasn't Guru Randhawa by birth. Actually, he was given the name Gursharanjot Singh Randhawa at birth. The well-known rapper Bohemia gave him the stage moniker Guru. While they were collaborating, the well-known rapper determined that using the young star's full name would be excessive.
Both The Times and Chandigarh Times listed him as one of their most attractive men. He received the title once before in 2018 (The Times ranked him at number 23), and then once more in 2019 and 2020. He came in at number four in 2019. In 2020, he dropped two spots to rank sixth.
Guru Randhawa is expanding his personal horizons and climbing the social ladder. Guru will now play the lead role in a major motion picture. Although we know very little about the Hindi picture, he is eager to advance his career and try something else.
Guru Randhawa graduated from Delhi's Indian Institute of Planning and Management with a master's degree in business administration.
Lahore by Guru Randhawa is the first Punjabi song to reach 500 million YouTube views.
Guru Randhawa was recently named the most popular Indian singer on YouTube.
At the Indian Premier League 2017 opening ceremony, Guru Randhawa also performed.
Babbu Maan is a highly unconventional singer who is Guru Randhawa's personal favourite.
Social Media
Frequently Asked Questions