Shreya Ghoshal | Biography, Songs, Career, Family, Net Worth

Zeenat Sayyed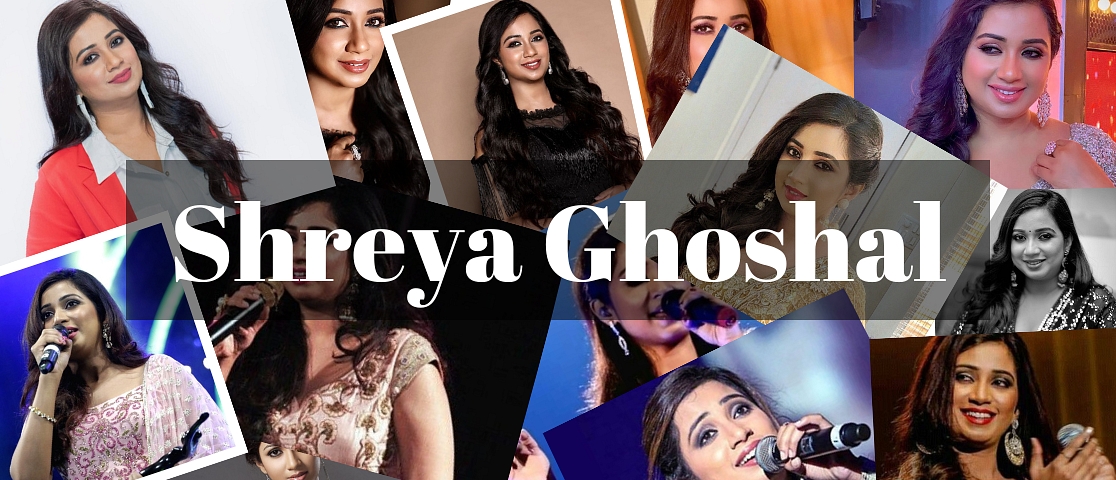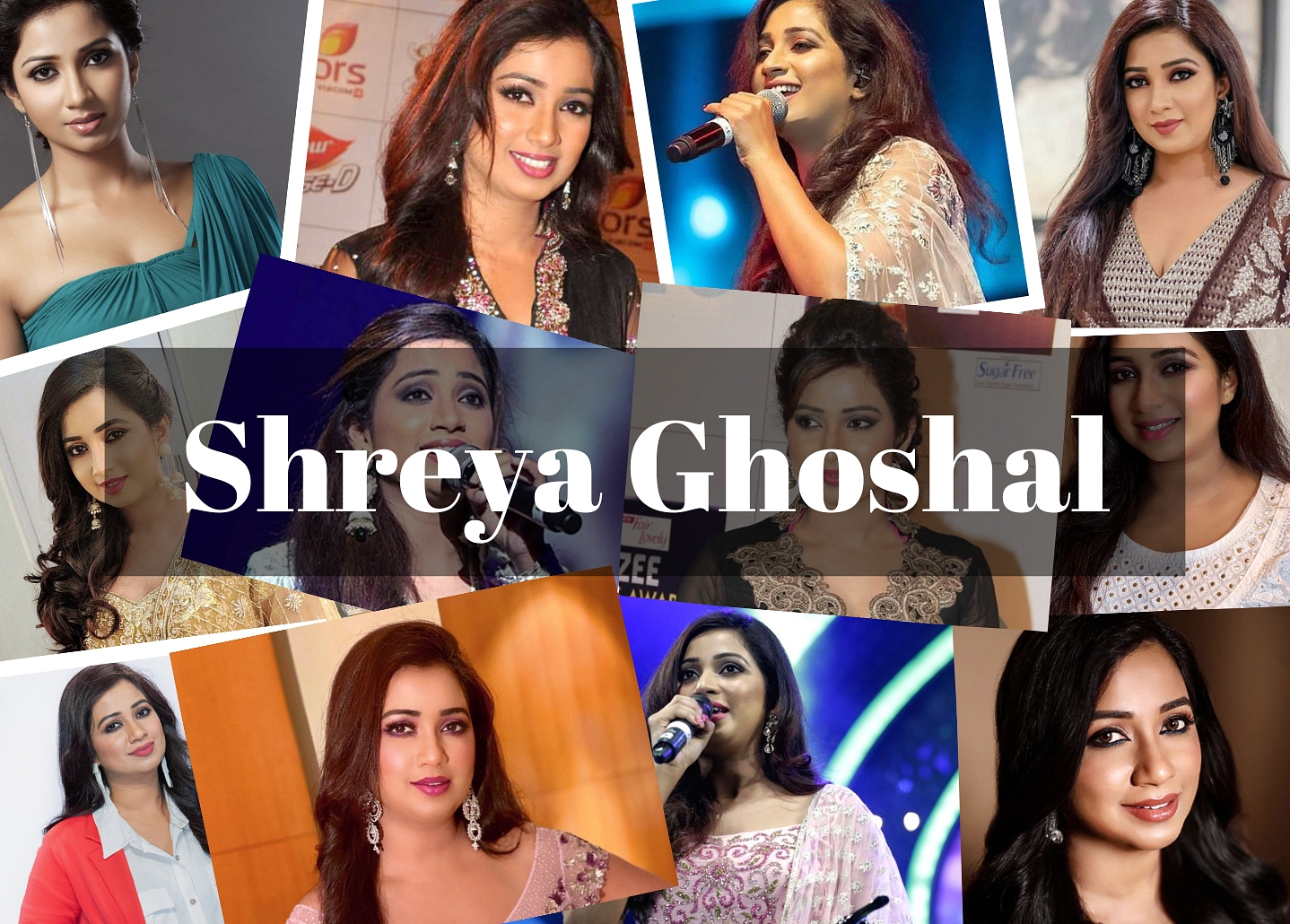 Shreya Ghoshal's Biography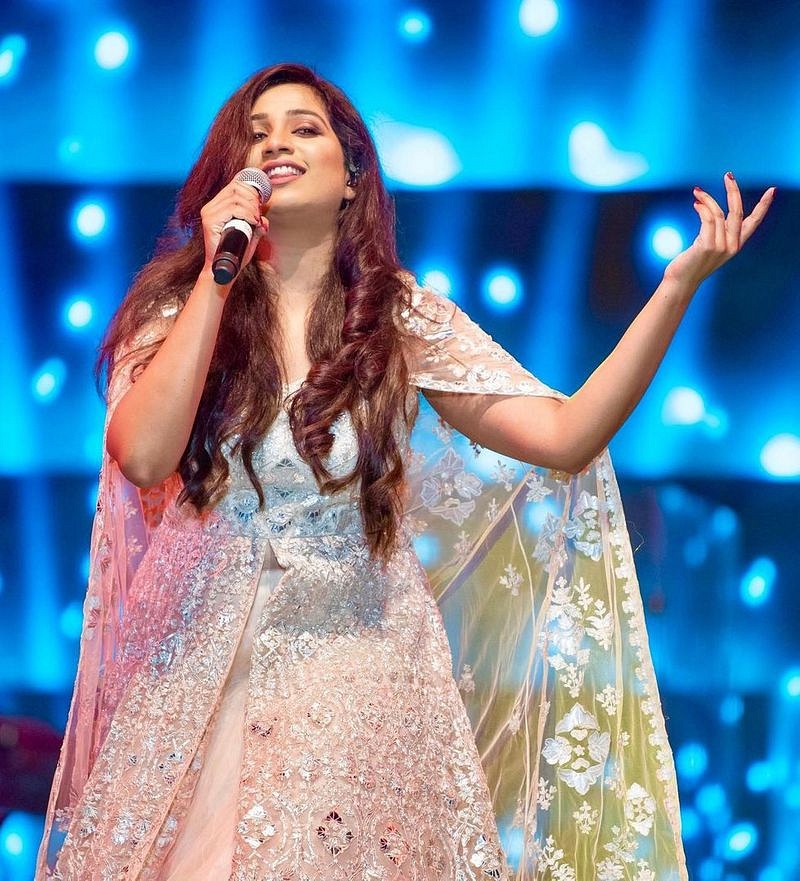 Shreya Ghoshal is an Indian singer and television personality. Shreya Ghoshal's Birthday is on March 12, 1984. She has won four National Film Awards, four Kerala State Film Awards, two Tamil Nadu State Film Awards, seven Filmfare Awards, and ten Filmfare Awards South. She is one of the highest-paid and most renowned playback singers in Indian film. She established herself as one of the top playback singers in Indian cinema by recording songs for movies and albums in various Indian languages. Shreya Ghoshal's Zodiac Sign is Pisces.

A four-year-old Ghoshal started taking music lessons. She began formal study in classical music at the age of six. After she won the television singing competition Sa Re Ga Ma when she was sixteen, she caught the attention of director Sanjay Leela Bhansali's mother. She then made her Bollywood playback singing debut with Sanjay Leela Bhansali's love story Devdas (2002), for which she won a National Film Award, a Filmfare Award for Best Female Playback Singer, and a Filmfare RD Burman Award for New Music Talent.

In addition to playback singing, Ghoshal has participated in music videos and judged several television reality series. Governor Ted Strickland of the US state of Ohio recognized her by designating June 26, 2010, as Shreya Ghoshal Day. The chosen UK House of Commons members presented her with an award in London in April 2013. The Forbes list of the top 100 Indian celebrities has included her five times. Ghoshal made history in 2017 when her wax replica debuted in the Indian section of the Madame Tussauds Museum in Delhi. Shreya Ghoshal's life was included in the third edition of Global Indians 2022, which was written by Bennett, Coleman, and Company Limited. Sri Venkaiah Naidu, vice president of the Republic of India, received the first copy of the book.
Talk To Similar Celebrities
Shreya Ghoshal's Childhood and Shreya Ghoshal's Family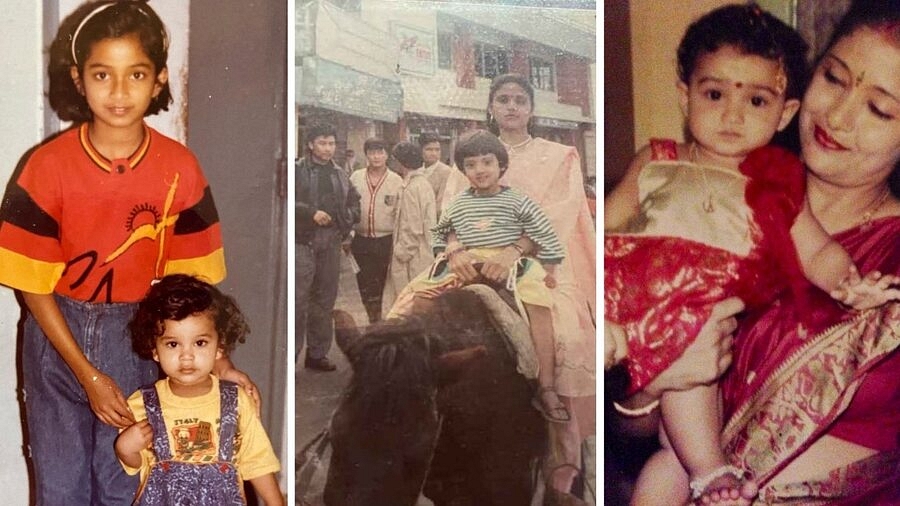 In West Bengal's Murshidabad on March 12, 1984, Shreya Ghoshal was born to a Bengali family. She was raised in the Rajasthani town of Rawatbhata, which is close to Kota. Her mother, Sarmistha Ghoshal, is a post-graduate in literature, and her father, Bishwajit Ghoshal, is an electrical engineer who works for the Nuclear Power Corporation of India. Soumyadeep Ghoshal, her younger brother, is her. She started learning music when she was four years old.

Ghoshal attended Atomic Energy Central School No. 4 in Rawatbhata where she received her education through the eighth grade. There, she was a classmate of Twitter's current CEO, Parag Agrawal. She won the All India Light Vocal Music Competition, New Delhi, in the Light Vocal group at the sub-junior level in 1995. She and her family moved to Mumbai in 1997 after her father was sent to the Bhabha Atomic Research Centre, where she attended the Atomic Energy Central School in Anushakti Nagar. To study science, she enrolled in the Atomic Energy Junior College. She left the junior college and enrolled at Mumbai's SIES College of Arts, Science, and Commerce, where she majored in arts with English as one of her secondary languages.

Ghoshal's mother used to assist her during rehearsals and play the Tanpura with her, initially playing largely Bengali tunes. Ghoshal began her formal instruction in classical music when she was six years old. She received instruction from the late Kalyanji Bhai for 18 months before continuing her training in Mumbai with the late Mukta Bhide. She gave her debut stage appearance at a club's yearly gathering. She began taking classes in Hindustani classical music when she was six years old. She competed in and won the Zee TV television music reality competition Sa Re Ga Ma (now Sa Re Ga Ma Pa) in 2000 when she was sixteen years old.
Shreya Ghoshal's Marriage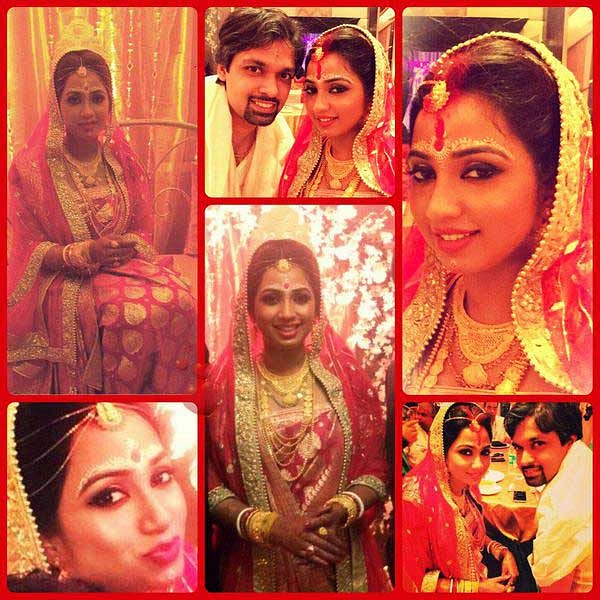 Shiladitya Mukhopadhyaya, a childhood friend of Ghoshal's, wed her on February 5 in accordance with Bengali tradition. Ghoshal dated him before being married for about ten years.Shiladitya Mukhopadhyaya, who comes from a prosperous Bengali family with a distinguished history, works as an electronics engineer. Shiladitya and Shreya went to school together and were both familiar with one another from that time. Resilient Tech is the name of Shiladitya's business. He received his engineering degree from the University of Mumbai. While studying together at school, the two fell in love and began dating. Despite having to live apart in order to succeed in their different careers, nothing could tear these two lovers apart.

Despite everything, the pair made sure that nothing would ever separate them and that they would always remain together. Despite their busy and successful jobs, they were able to maintain their romance and love.
Shreya Ghoshal's Career
Ganraj Rangi Nachato, a copy of a Marathi song originally performed by Lata Mangeshkar, was Ghoshal's first song to ever be recorded. The 14-track Bendhechhi Beena, her debut studio album, was released on January 1st, 1998. Her earlier albums include Mukhor Porag, Ekti Katha (1999), and O Tota Pakhi Re (2000). Ghoshal recorded Rupasi Raate, a studio album in Bengali (2002). Ghoshal released albums with religious songs like Banomali Re (2002) and Krishna Bina Ache Ke later (2007).
Beginning of the Career in Industry (2002-2007)
When Ghoshal took part in the 75th Sa Re Ga Ma children's special episode, filmmaker Sanjay Leela Bhansali took notice. When Ghoshal's performance came on, Bhansali's mother, who was also watching the show, phoned him to see it. He then decided to give Ghoshal a chance in his upcoming movie. In Bhansali's opinion, Ghoshal's voice possessed the innocence required for the role of Paro in Devdas which includes stars like Madhuri Dixit, Shah Rukh Khan, and Aishwarya Rai Bachchan.

Ghoshal performed two seductive songs for M after previously performing traditional semi-classical songs. M. Kreem's Jism kept her from falling into stereotypes. According to Ghoshal, the songs Jaadu Hai Nasha Hai and Chalo Tumko Lekar Chale from the movie made everyone look at [her] in a fresh way and gave her a versatile image. For the song Jaadu Hai Nasha Hai, she received another Filmfare award for Best Female Playback Singer.

Tumsa Nahin Dekha: A Love Story, written by Nadeem-Shravan, was regarded at the time as Ghoshal's biggest album because she sang every song on it except one. On the CD, she sang a wide range of songs, from a jazzy number to mellow romantic melodies. She was able to explore the complete gamut of her singing powers on the album, according to Ghoshal. In addition, Ghoshal provided vocal assistance for Malik, singing Tumhe Jo Maine Dekha and Gori Gori for Main Hoon Na in addition to the album's title track.

In the 2006 movie Vivah, Ghoshal and Ravindra Jain worked together for the first time which includes stars like Shahid Kapoor and Amrita Rao. She sang three duets with Narayan, Mujhe Haq Hai, Do Anjaane Ajnabi, and Milan Abhi Aadha Adhura Hai. Along with a bhajan performed with Jain, she also recorded Hamari Shaadi Mein with Babul Supriyo and O Jiji, a song about two sisters conversing, with Pamela Jain for the CD. Ghoshal's obsessive vocals were appreciated in the song So Jaoon Main from Woh Lamhe by Roop Kumar Rathod. Despite being lengthy, the album version received particular praise.
The Rising Phase (2007-2015)
For Mani Ratnam's film Guru, Starting Abhishek Bachchan and Aishwarya Rai Bachchan, Ghoshal performed the upbeat rain song, Barso Re, which was written by A.R. Rahman. Oneindia's review of the song appreciated Ghoshal's performance and suggested that it represented a different side of her than her earlier work. Her third Filmfare Award for Best Female Playback Singer went to the song. She created the song Yeh Ishq Haaye from Pritam's film Jab We Met the same year, and its success helped her win a third National Film Award for Best Female Playback Singer.

She made her film debut in Tamil in 2002 with the song Yen Chellam in Vasanthabalan's movie Album. She then found popularity with the song Munbe Vaa from Sillunu Oru Kaadhal, which was written by composer A. R. Rahman. Her first Tamil Nadu State Film Award was given to her. In Okkadu, she made her Telugu film debut for the composer Mani Sharma (2003). With the song Krishna nee Begane Baro from the film Paris Pranaya, she made her acting debut in Kannada cinema (2003). Ghoshal made his film debut in Malayalam through a studio album by the composer Alphons Joseph and then lent his vocals to Big B's song Vida Parayukayano (2007). When Harry Tries to Marry, an indie English film, featured Ghoshal's singing in 2010.
In the song Sunn Raha Hai, which was penned by Sandeep Nath and Ankit Tiwari and featured Ghoshal, the female version was performed. She received more favorable reviews from critics than Ankit Tiwari, who sang the song's male version. Along with singing the A. R. Rahman-penned song Banarasiya in Raanjhanaa, Ghoshal also contributed her vocals to the duet God, Allah Aur Bhagwan with Sonu Nigam in Krrish 3. The latter earned mixed reviews whereas Banarasiya received mostly favorable ones. Next, Ghoshal sang two songs from Goliyon Ki Raasleela Ram-Leela, Dhoop and Nagada Sang Dhol, both of which were written by the movie's director, Sanjay Leela Bhansali. She received generally positive reviews for the latter and favorable to mixed reviews for the former.

Three songs were recorded by Ghoshal for the movie PK in 2014: Nanga Punga Dost, a solo; Chaar Kadam, a duet; and Love is a Waste of Time, a duet with Shaan and Sonu Nigam, respectively. Later same year, she and Arijit Singh performed the duet Manwa Laage for the Happy New Year film, which was written by Irshad Kamil and composed by Vishal-Shekhar. Manwa Laage received two million views on YouTube within 48 hours of its debut. For the song, Ghoshal received another Filmfare Award nomination.
Ghoshal and A. R. Rahman's partnership on the Tamil film I marked the beginning of 2015. Along with singing the original Tamil duet Pookkalae Sattru Oyivedungal with Haricharan, she also dubbed its Telugu and Hindi versions, Poolane Kunukeyamantaa and Tu Chale. Critics gave the song Pookkalae Sattru Oyivedungal in its original Tamil rendition favorable reviews, with the majority applauding Ghoshal's vocals. In the same year, Ghoshal and Sanjay Leela Bhansali once again worked together on Bajirao Mastani Starring Deepika Padukone, Ranveer Singh and Priyanka Chopra. She sang Mohe Rang Do Laal, Deewani Mastani, and Pinga in three of the movie's tracks. She also dubbed these songs for the soundtrack of the movie in Tamil and Telugu. She won her sixth Filmfare Award for the movie's Deewani Mastani qawwali interlude song and her fifth for a best female playback singer.
The Fame Phase: (2016- Present)
Early in 2017, Ghoshal sang a duet of Aashiq Surrender Hua from the movie Badrinath Ki Dulhania with co-singer and composer Amaal Mallik. The song's original odd lyrics, written by writer Shabbir Ahmed, were very well received. One of the rare songs in which Ghoshal was heard singing in a lower register than she typically does was Aashiq Surrender Hua. The next time Ghoshal was heard was in the song Rozana from the movie Naam Shabana, for which Ghoshal's voice received very favorable reviews from critics. For the movie Half Girlfriend, Ghoshal and co-singer and music director Farhan Saeed performed the duet Thodi Der. For the song, she was nominated for a Filmfare Award for Best Female Playback Singer. voice of Ghoshal is as lovely as Honey.

Ghoshal and Swaroop Khan proceeded with the song Ghoomar from the historical drama Padmaavat. Sanjay Leela Bhansali, the film's director, based it on the ancient music and dancing styles performed by Rajasthan's Rajput queens. The song was highly received, and Ghoshal's performance was praised by critics. The next time she was heard was in Baaghi 2's title track and the remake of Ek Do Teen from Tezaab.

Ghoshal began the year 2019 with two classical songs for Abhishek Varman's historical drama Kalank, Ghar More Pardesiya and Tabah Ho Gaye, for which she received multiple honors and prizes, including a Zee Cine Award for Best Female Playback Singer. Later, she performed the songs Yeh Aaina for the movie Kabir Singh (written by Irshad Kamil and composed by Amaal Mallik), which featured Shahid Kapoor as the lead actor and Nikita Dutta as a supporting actress, and Habibi Ke Nain with Jubin Nautiyal for the movie Dabangg 3 (composed by Sajid-Wajid). Later that year, she was also included as the lead singer on two different versions of Raj Nidimoru's bouncy title single, Kiske Liye Tu Marega and Dega Jaan, in a first for her and fellow singer and rapper Mellow D.
Shreya Ghoshal's Concert
Ghoshal appears in musical performances all around the world. She visited Australia and New Zealand in 2013 and performed there at venues such as the Sydney Opera House, Dallas Brooks Center in Melbourne, Brisbane Convention Center, and Vodafone Events Centre in Auckland. The Sharjah Cricket Association Stadium in the United Arab Emirates hosted her performance that year. The same year, she performed at the Swami Vivekananda International Convention Centre in Pailles in memory of those who lost their lives due to severe rain in Mauritius. She also gave a stage performance at the 18th annual Airports Authority of India Day celebration alongside Hrishikesh Ranade. She played twice at the Royal Albert Hall on her trips to London in 2013 and 2014.She sang several of the classic Bollywood hits songs on her debut tour in 2013, which also celebrated Bollywood's 100th anniversary. As an invitation to everyone to the upcoming Commonwealth Games in Delhi, Ghoshal performed the 2010 Commonwealth Games' theme song at its closing ceremony in 2006 alongside Sonu Nigam, Sunidhi Chauhan, and Shiamak Davar. She and Sonu Nigam collaborated on the album's title tune, Haath Se Haath Mila, which was produced by the BBC World Service Trust as part of an AIDS awareness campaign. Album sales were used to support HIV charities.
Shreya's Ghoshal's Career Timeline
Shreya Ghoshal is an Indian playback singer. In addition to English, she also sings in the following languages: Bengali, Tamil, Malayalam, Kannada, Marathi, Gujarati, Assamese, Nepali, Oriya, Bhojpuri, Punjabi, Urdu, and Tulu. Lets Revisit some Great First and Famous Songs of Shreya Ghoshal in Different Languages.
Shreya Ghoshal's Controversies
Shreya Ghoshal's Concert Controversy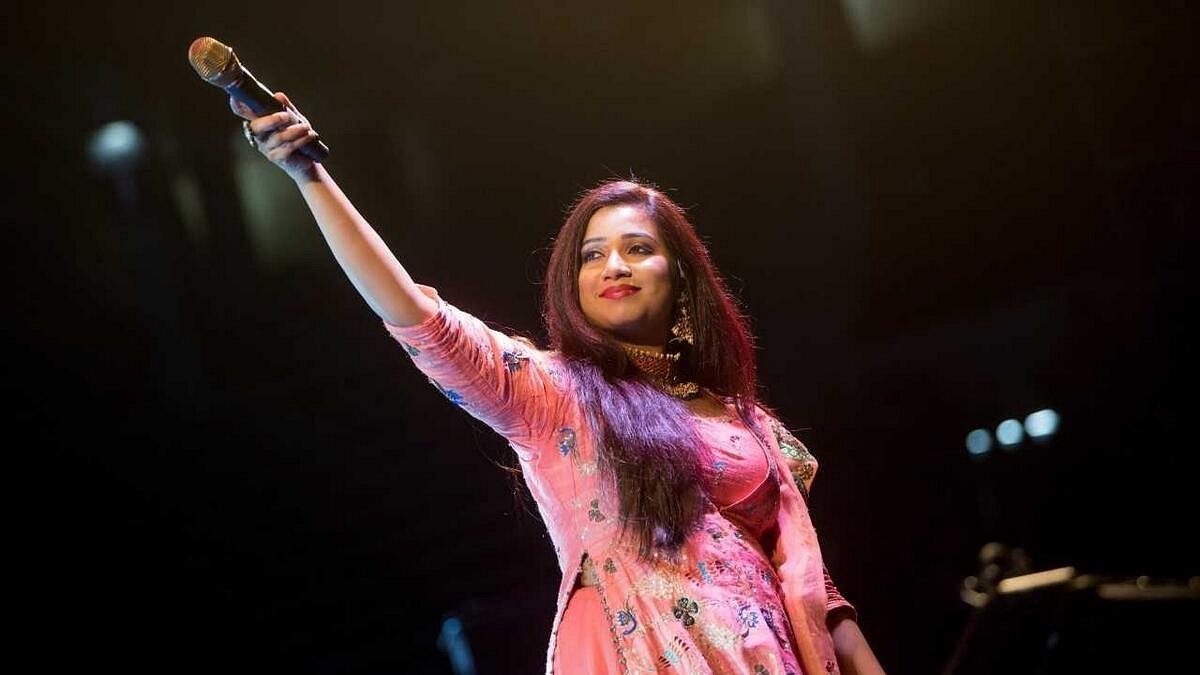 In order to get Indian singer Shreya Ghoshal to appear at an event, scammers pretended to be an agency, and they targeted the Bangladesh Embassy. According to information obtained, the Bangladesh Embassy took an effort to ask Shreya Ghoshal to perform on a Bangladeshi program. To get in touch with this artist, Hitmakers Productions Pvt. Ltd. was approached. For the concert, allegedly, Rs 8 lakh was requested.
A few days prior to the ceremony, Bangladeshi embassy representatives made many attempts to get in touch with the WhatsApp number. However, it was undetectable. At that point, it was evident that the whole thing was a hoax and that they had been defrauded. On behalf of the embassy, a complaint was made to the Kolkata Fraud Branch. The intelligence department has been ordered by the Calcutta High Court to investigate the situation.
Justice Rajasekhar Mantha ruled that the Joint Commissioner of Police would be better suited to handle the situation because it may involve other Indian states as well as the Bangladesh High Commission. It is claimed that the accused individuals also deceived the Bangladesh High Commission. According to the writ petitioner, the inquiry into Jadavpur P. S. Case No. 25 from February 1, 2022, cannot be conducted by the aforementioned Police Station and is best left in the hands of the Joint Commissioner of Police (Crime), Detective Department.
Shreya Ghoshal's Net Worth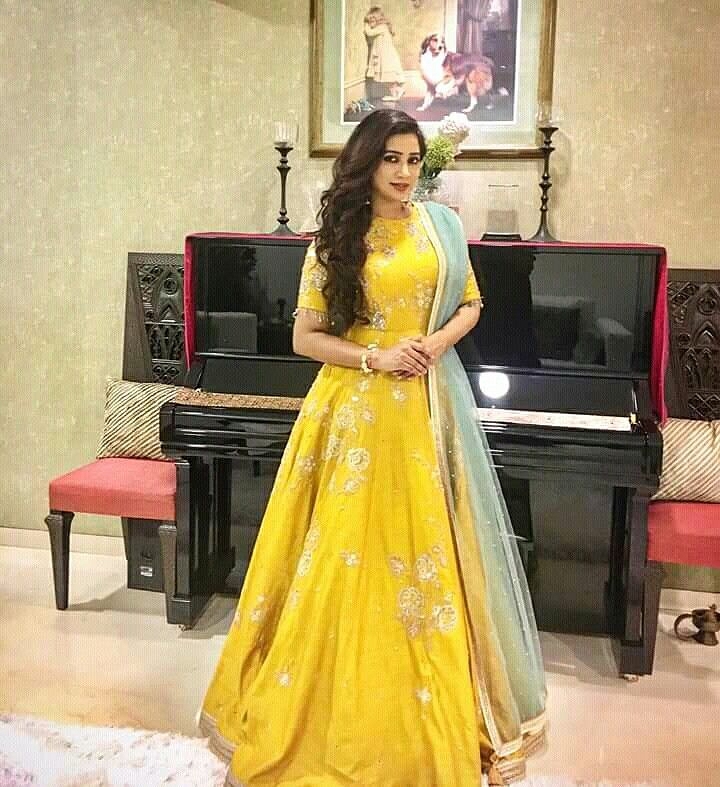 The total net worth of Shreya Ghoshal is 185 Crore INR ($25 Million). The first name that springs to mind when we think of Indian tunes, Indian music, and playback singing is Mrs. Shreya Ghoshal. Children and teenagers all across the world recognize Shreya Ghoshal for her exceptional singing talent and musical knowledge.

Her income is derived from her work as a professional singer, performer, playback singer, and composer of music. She is not only one of the wealthiest people in the music industry, but she also leads the pack in terms of charitable giving, support for social issues, and participation in numerous organizations.

In 2016, Ghoshal took the stage during a fundraiser in favour of a 17-year-old with acute lymphoblastic leukaemia. Ghoshal gave her show in Sydney Olympic Park that same year. She gave concerts in the US in 2017 at the Fox Theatre in Detroit with a 40-piece live Symphony band. Ghoshal had a performance at Expo 2020's Jubilee Stage on February 19, 2022 in Dubai, United Arab Emirates.

Even if the wealthy don't need anything to depend on, Mrs. Shreya Ghoshal has personal investments, and her concern for the environment is growing quickly. We may be pretty confident that her net worth will increase over the future years based on her current performance and the annual rise of her songs in films as well as of the individual.
Shreya Ghoshal's Awards and Achievements
2003-Won Filmfare Awards- Best Female Playback Singer-Devdas-Dola Re Dola
2005- Won Anandlok Puraskar-Best Female Playback Singer-Manik
2006- Won Indian Tally Awards- Best Female Playback Singer- Haath Se Haath Mila-Best Title Singer for a TV Show
2010- Won Ananda Vikatan Cinema Awards-Vinnaithaandi Varuvaayaa-Mannipaaya
2006-Won Bengal Film Journalists' Association Awards-Best Female Playback Singer-Shubhodrishti
2009-Won Filmfare Awards- Best Female Playback Singer-Singh Is Kinng Teri Ore
2012-Won Annual Central European Bollywood Awards-Bodyguard-Teri Meri
2014-Won Bollywood Hungama Surfers Choice Music Awards-Aashiqui 2-Sunn Raha Hai
2016-Won Filmfare Awards- Best Female Playback Singer-Bajirao Mastani-Deewani Mastani
2018-Won Asianet Film Awards-Odiyan-Kondoram
2019-Won Filmfare Awards- Best Female Playback Singer-Padmaavat-Ghoomar
2020- Won FOI Online Awards-Best Female Playback Singer- Yeh Aaina-Kabir Singh
2022- Won Music Mirchi Award-Listener's Choice Song Of The Year-Atrangi Re- Chakachak
She was also honoured in July 2015 when Cincinnati Mayor John Cranley declared July 24 to be Shreya Ghoshal Day of Entertainment and Inspiration in Cincinnati.
For Bairi Piya from Devdas, Ghoshal received four National Film Awards for Best Female Playback Singing (2002). Additionally, Ghoshal has received 10 Filmfare Awards South nominations for Best Female Playback Singer.
She has received seven Filmfare Awards: six for Best Female Playback Singer and one for the RD Burman Award for New Music Talent.
Shreya Ghoshal's Interesting Facts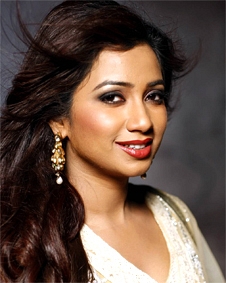 She was born in Baharampur, West Bengal, and is of Bengali descent.
In 12 different Indian languages, Shreya has recorded cinema songs. In addition to others, it includes Hindi, Bengali, Assamese, Bhojpuri, Tamil, Telugu, Oriya, Gujarati, Kannada, Marathi, Malayalam, and Nepali.
She won the Zee TV singing talent competition Sa Re Ga Ma at the age of 16.
She received a chance in Devdas after Sanjay Leela Bhansali saw her on that program.
On June 26th, Shreya Ghoshal Day is observed. The American state of Ohio, whose governor Ted Strickland proclaimed June 26 as Shreya Ghoshal Day, honoured her.
She received recognition for her musical contributions in 2013 at the UK's House of Commons. It was the greatest honour bestowed on an Indian performer in London.
Shreya is picky about the music she chooses; she avoids songs with coarse language or multiple meanings.
Over a thousand songs by Shreya Ghoshal have been recorded in various languages.
Social Media
Frequently Asked Questions