Neha Pendse | Biography Birthday Family Struggles Net Worth Age

Madonna Colin Farro
Neha Pendse Age and Biography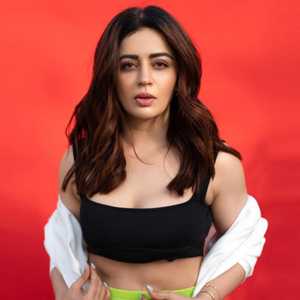 Neha Pendse Bayas was born on 29th November 1984. She was born and brought up in Mumbai. Neha Pendse's age is 38 years. Her Zodiac Sign is Scorpio. Neha was born into a Hindu Marathi household. She is an Indian actress who has worked in both film and television.

Neha made her television debut during Bhagyalakshami on the Indian satellite channel Zee Marathi. Films in Marathi, Tamil, Telugu, Malayalam, and Hindi feature as an actor. She gained fame for playing Sanjana Hiteshi in the Life OK film May I Come In Madam? In 2018, she participated in season 12 of the reality competition Bigg Boss.
She now co-stars with Aasif Sheikh in the popular daily sitcom Bhabiji Ghar Par Hain! as Anita Vibhuti Narayan Mishra.

Neha Pendse Family
Neha Pendse's father's name is Vijay Pendse, while Shubhangi Pendse is her mother. She has an older sibling named Meenal Pendse she is a trained classical dancer. Neha and Shardul Singh Bayas, her lifelong partner, married on January 5, 2020, in Pune. Indian actress Neha Pendse works in both film and television. She was born, raised, and finished her education in Mumbai.

Talk To Similar Celebrities
Neha Pendse Boyfriend and Relationships
Shardul Singh Bayas (2019-present)
Neha revealed in an interview that they had been dating for three months before Shardul asked her to marry him in April 2019. The pair first met at a friend's party, and they hit it off right away. On January 5, 2020, the actress and her boyfriend, Shardul Singh Bayas, married. She posted pictures from her pre-wedding events on Instagram.

Neha Pendse Movies and Career
Neha Pendse's Debut
When Neha was ten, the television series "Hasratein" gave her first acting role in the business. The actress rose to fame as a child star in the 1990s, appearing in several other hugely popular Indian television shows like "Captain House," "Khushi," and "Padosan."

In 1995, Neha Pendse made her debut as a child actor on television in the Ekta Kapoor and Balaji Telefilms production "Captain House." She made her debut in the 1999 film Pyaar Koi Khel Nahin as a kid actor before starting to star in other TV series. There has been no turning back for her once she entered the glamour world.

Neha Pendse TV Serials
She quickly gained popularity by making TV appearances. She quickly climbed to fame, first starring in TV ads before moving on to films in other languages. Pendse has also participated in reality competitions and even hosted several shows.

She went on to work in more Marathi movies. She portrayed Sanjana, the main character, in the hit comedy series May I Come In Madam? for Life OK in 2016, before the programme was cancelled in 2017. She participated in the reality competitions Entertainment Ki Raat and Comedy Dangal.

The actress also portrays Chamko in the SAB TV series "Partners Trouble Ho Gayi Double."

Neha Pendse Films
Neha appeared in films like Devdas. She went on to work in more Marathi films. Neha made her Bollywood debut in the 1999 movie "Pyaar Koi Khel Nahin," directed by Subhash Sehgal and starred Sunny Deol, Mahima Chaudhry, and Apoorva Agnihotri as the key characters. Later, she played supporting roles in other Hindi movies, such as "Daag: The Fire," "Tum Se Achcha Kaun Hai," and "Devdas."

Neha Pendse Regional Films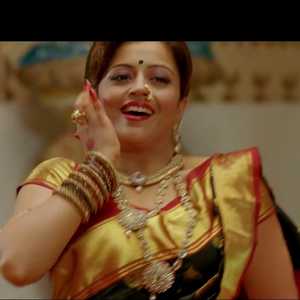 In the 2005 Malayalam film "Made in the USA," which she acted in, Neha played Rachel. Neha played Rachel in the 2005 release of the Malayalam film "Made in the USA," and the critics praised her performance. She was, after that, cast in numerous other well-known Malayalam movies, including "Abraham and Lincoln," "Twinkle Twinkle Little Star," and "Snake and Ladder."

The actress debuted in the Marathi cinema industry in 2011 with the film "Sharyat." She lost 15 kg of body weight in 2014 for the Marathi movie "Premasathi Coming Suun." She afterwards appeared in movies like "Devdas." In her career, Neha has acted in several Marathi films; the most popular ones include "Dusari Goshta," "Natsamrat," and "35% Take Kathavar Pass," all of which were released in 2016.

Neha Pendse Reality TV Shows
Neha Pendse appeared in 2018 as the presenter on the reality game programme Family Time With Kapil Sharma, which starred Kapil Sharma. In the twelfth season of the Indian version of the reality TV programme Big Brother, Bigg Boss, hosted by Salman Khan Pendse participated as a famous competitor.

Neha Pendse Career Timeline
Films and Movies
Neha Pendse Television Career
Neha Pendse Controversies
Two Time Divorce (2020)
Neha Pendse, an actress and former Bigg Boss competitor, wed Shardul Bayas on January 5 in Pune. Recently, the actress disclosed that Shardul has two divorces and one child from each union. The actress from May I Come In Madam was offended by the trolls who targeted her spouse and made fun of her and the couple.

Additionally, Neha stated, "It's not that I'm a virgin either. In contrast to my experience, where the man vanished just as the relationship might have developed into marriage, I admire the fact that he took chances with a woman he was in love with. Shardul, at least, is not averse to commitment.

Neha Pendse Net Worth
Neha Pendse's net worth as of 2022 is $5 Million which is equivalent to more than ₹ 36 (INR) Actress Nehha Pendse portrays an entrepreneur in a brand-new commercial for Primus, which makes use of restaurant spaces that frequently go unoccupied when they are not operating during peak times. This happens to be her other source of income apart from Acting and producing.

Neha Pendse Awards and Achievements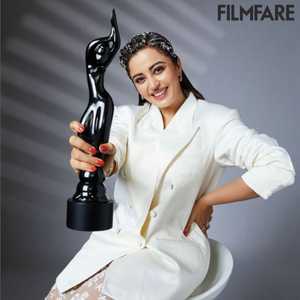 In 2022, the Winner of the Main Award for Best Actress Critics and admirers from all over the world praised Nehha's powerful and poignant performance in June, receiving the prestigious Best Actress award from the June Pune International Film Festival.
In 2021, India's Indian Television Academy Awards
May I Come in Madam is a 2017 nominee for the Indian Television
In 2016, Academy Award for Best Actress in a Comic Role
In 2016, May I Come in Madam a 2016 nominee for the Indian Television Academy Award for Best Actress in a Comic Role
4 Unknown Facts about Neha Pendse
Neha has training in classical dance.
For her 2014 Marathi film "Premasathi Coming Suun," she shed 15 kgs.
She hosted the comedy and game show "Family Time With Kapil Sharma" in 2018.
Neha has 6 dogs and 2 cats.
Social Media
Frequently Asked Questions