Gautam Gambhir | Cricket, Age, Biography, Height, Net Worth

Violeena Vargav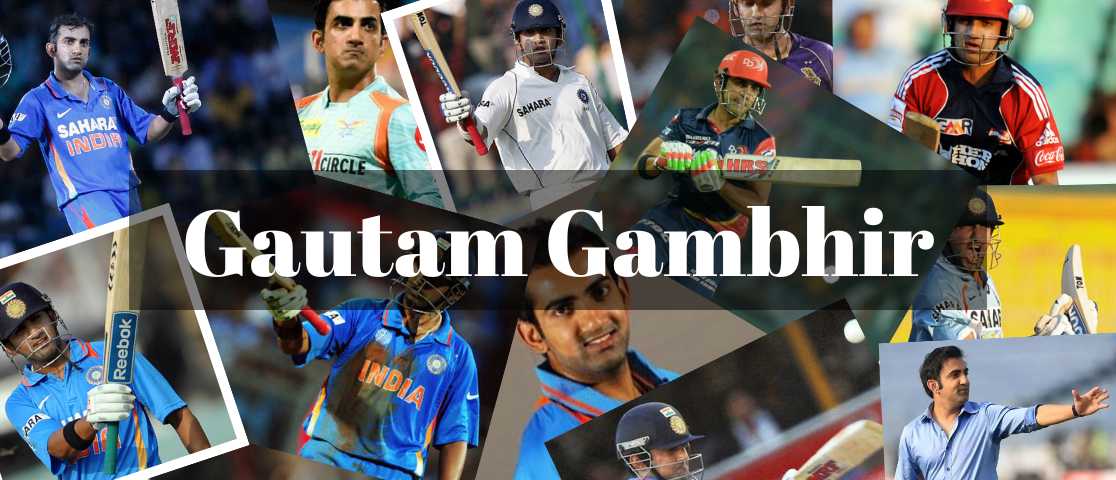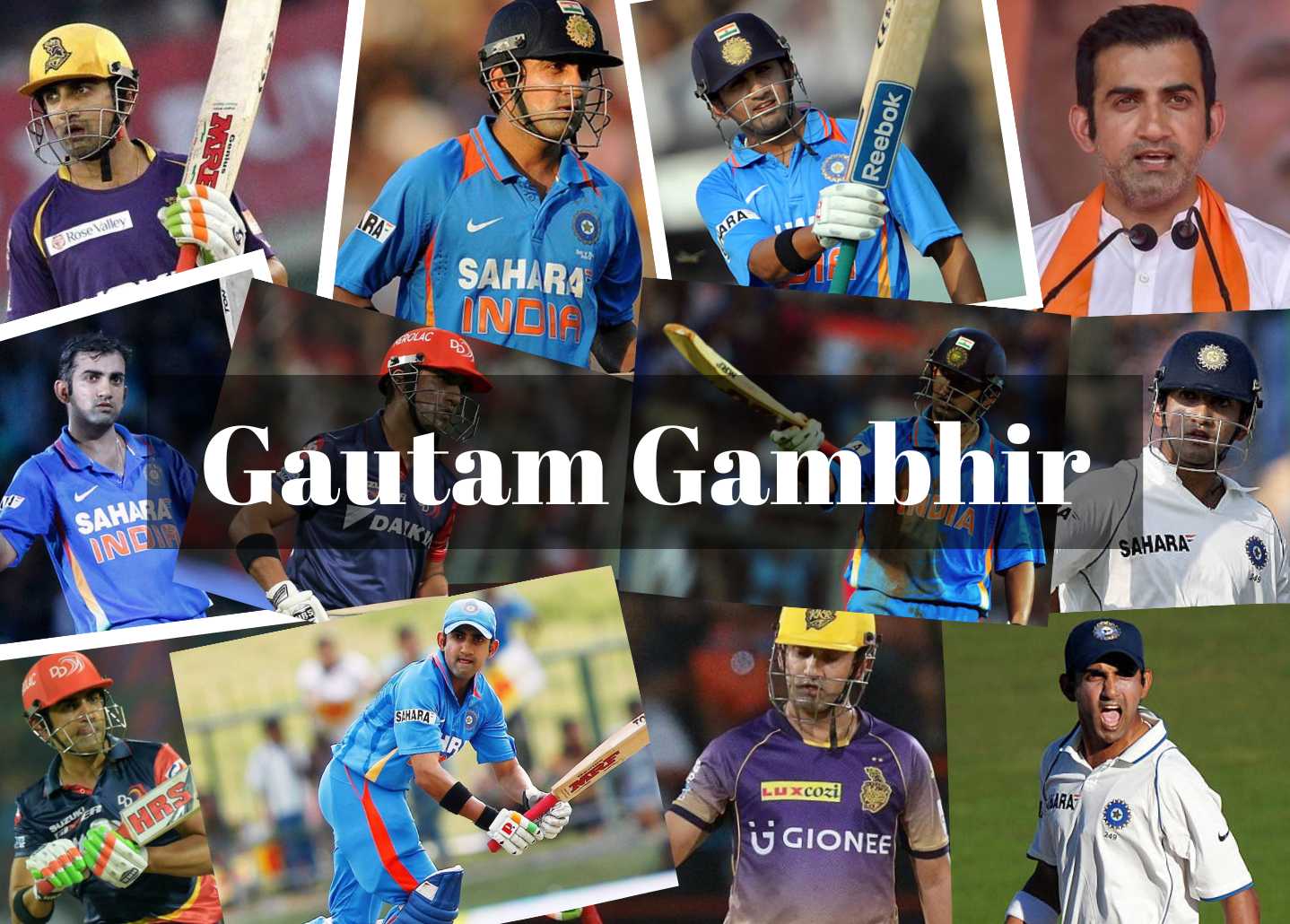 Gautam Gambhir's Biography
Gautam Gambhir is a famous former Indian cricketer, a cricket commentator, and a Member of Parliament. He has been a current Lok Sabha member since 2019. In 2019, the Indian government presented him with the Padma Shri, the fourth-highest civilian honor in the country.

Gautam Gambhir's birthday is on 14 October 1981. Gautam Gambhir's age is 41 years as of 2022. Gautam Gambhir's nickname is Gauti. Gautam Gambhir's birthplace is New Delhi, India. Gautam Gambhir's zodiac sign is Libra. Gautam Gambhir's height is 1.65m or 5'5 ft. Gautam Gambhir's religion is Hinduism. Gautam Gambhir did left-handed batting. Gautam Gambhir was a right-arm leg-break bowler.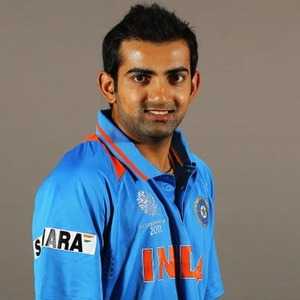 Gautam Gambhir was a left-handed opening batsman who represented Delhi in domestic cricket and led both Delhi Daredevils and Kolkata Knight Riders in the Indian Premier League (IPL). In 2003, he played in his maiden One Day International (ODI) match against Bangladesh. The following year, he faced Australia in his first Test match. From late 2010 to late 2011, he led the Indian team in six One-Day Internationals, which India won all six times. He was crucial to India's victories in the World Twenty20 finals in 2007 (75 runs from 54 balls) and the 2011 Cricket World Cup (97 from 122). The Kolkata Knight Riders won the IPL championship for the first time under Gambhir's leadership in 2012, and they repeated as champions in 2014.

Only one other cricketer from outside of India, Gautam Gambhir, had hundreds in five straight Test matches. In four straight Test series, he is the only Indian batsman to have scored more than 300 runs. He is India's sixth-highest run-scorer in Twenty20 Internationals as of April 2018. He made his 10,000th run in List A cricket in October 2018 during the quarterfinals of the 2018–19 Vijay Hazare Trophy. He declared his retirement from all forms of cricket in December 2018. He joined the Bharatiya Janata Party in 2019 and was successful in winning the East Delhi seat in the Lok Sabha.

The Arjuna Award, the second-highest athletic honour given in India, was given to Gautam Gambhir in 2008. He was the top-ranked batsman in the ICC Test rankings in 2009. He received the ICC Test Player of the Year honour in the same year. He is presently the IPL coach of Lucknow Super Giants.
Claim Your FREE Celebrity Shoutout
✕
Claim Now!
Gautam Gambhir's Family and Gautam Gambhir's Education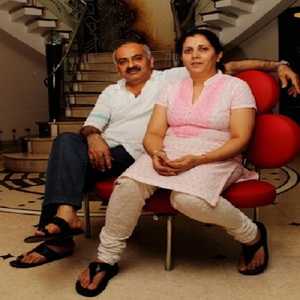 Gautam Gambhir's father's name is Deepak Gambhir and his mother's name is Seema Gambhir. Gautam Gambhir also has a younger sister whose name is Ekta Gambhir. Gautam Gambhir's father manages a textile business while his mother is a homemaker. In 1947, his grandfather moved to Delhi from Multan. Eighteen days after his birth, Gambhir's maternal grandparents adopted him, and he had since resided with them.

Gautam Gambhir attended Modern School in New Delhi and earned his degree from Hindu College at the University of Delhi. At age 10, he started playing cricket. In the 1990s, he remained at his maternal uncle Pawan Gulati's house. Gulati is regarded by Gambhir as his mentor, and he frequently calls him before crucial games. Sanjay Bharadwaj and Raju Tandon of the Delhi-based Lal Bahadur Shastri Academy served as Gambhir's coaches. In 2000, Gambhir was chosen for the National Cricket Academy's inaugural class in Bangalore.
Talk To Similar Celebrities
Gautam Gambhir's Marriage
Natasha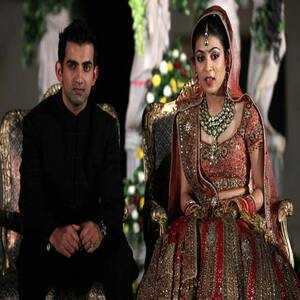 The fathers of both Natasha and Gautam Gambhir were successful businessmen. They were how the cricketer first got to know Natasha. They initially became acquaintances, but after a few years, they fell in love and made the decision to get married. They didn't take the plunge, got engaged, and eventually got married in Gurgaon in October 2011 until they had their parents' approval.

Natasha was aware of Gautam Gambhir's fame as a cricket player and his permanent place in the spotlight. Natasha was initially troubled by this idea because, unlike him, she was not accustomed to the fame and spotlight. She actually had little interest in cricket and was more like a girl in her passion for clothing, makeup, and jewelry. But when Natasha got to know Gautam more over time and saw how laid-back he was, she became drawn to him.
Gautam made it obvious that he wants a life partner who is grounded and who can maintain his own sense of balance. And as soon as he noticed Natasha had this one trait, he clutched her hand for the rest of his life. But the trait he admired most about Natasha was that she never brought up cricket with him, regardless of how well or poorly the game went.

The couple and their respective parents approved of their relationship and were delighted with it, but Gautam had one condition that he would only be married after the World Cup. Gautam Gambhir and Natasha got married on 29 October, 2011. The mehendi and sangeet rituals were part of the Punjabi wedding of the couple. The bride looked stunning in a crimson Tarun Tahiliani lehenga, while the groom was dashing in a black bandhgala. There were barely 100 guests present for the low-key wedding, which was held at a farmhouse in Gurgaon. Most of them were the couple's close friends and family. The groom requested that the wedding be a small and intimate event, thus the number of guests was reduced to a minimum.

Natasha and Gautam Gambhir are loving parents to two beautiful girls. The elder one who was born in May 2014, and the younger one, who was born in June 2017.
Gautam Gambhir's Cricket Career
International Career
In the 1999–2000 season, Gautam Gambhir's career as a first-class cricket player officially began. However, it wasn't until 2002, a few years later, that the Delhi boy really came into his own. The left-hander then scored 218 runs while playing for the Board President's XI against a visiting Zimbabwe squad. The big moment arrived a year later when Gambhir was named to the Indian side for the triangular TVS Cup match.

Gautam Gambhir first had to grin and bear it when selectors would just ignore him since he wasn't as talented as some of his contemporaries. But his love for the sport and his seemingly insatiable desire for runs set him apart from the pack.

The stakes are really high at the highest level. Even the smallest flaws in the finest batsmen are constantly being sought out by bowlers. A flaw in Gautam Gambhir's otherwise impenetrable armor was that his front foot would occasionally sag slightly, making him a frequent target for quality fast bowlers who might send him out leg before wicket. Between 2003 and 2006, this methodological issue proved to be the recurring problem that kept his bat silent. After repairing the issue, Gambhir was once more a contender, scoring enough to mount a claim for a spot in India's World Cup squad for ODIs in 2007. Because the selectors decided to go with a top order that included Sourav Ganguly, Virender Sehwag, and Sachin Tendulkar, Gautam Gambhir was not chosen for the 2007 World Cup. He was severely impacted. Gambhir persisted with cricket since he had no other job options.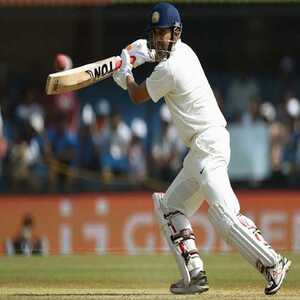 Gautam Gambhir was chosen for the One Day International during India's 2007 tour of Bangladesh following the country's elimination from the competition in the first round. Gambhir achieved his second century on that tour, thinking it might be his last opportunity, and was subsequently chosen for the One Day International during India's tour of Ireland in 2007. In the opening game of the trip, he scored an unbeaten 80 against Ireland, earning him the game's MVP honours. He stated during the post-game interview that maintaining his previous level of performance was a primary priority for his career.

In the 2007 ICC World Twenty20, which India went on to win in South Africa by defeating Pakistan in the championship match, Gautam Gambhir was chosen for the Indian team. With 227 runs at an average of 37.83 and three half-centuries, including a critical 75 runs off 54 balls against Pakistan in the final, Gambhir did well in the game's shortest format and finished the tournament as India's leading run-scorer.
Due to a shoulder injury, Gautam Gambhir was forced to skip the Test series in Australia in 2008. He struck an undefeated 102 against Sri Lanka at the Gabba in the 2007–2008 CB Series in a game that was abandoned due to weather. In a high-scoring encounter that India lost by 18 runs, he struck a career-best 113 runs off 119 balls against Australia three weeks later in Sydney. With 440 runs, he finished the CB series as the series' top run-scorer.
With a succession of impressive performances in 2008, Gautam Gambhir eventually cemented his position in the Indian Test team. He opened the batting alongside his teammate from Delhi, Virender Sehwag, and by the end of December had amassed 858 runs at an average of over 61 in seven games, including a double century against Australia in the Border-Gavaskar Trophy. He caused controversy in the same game, though, when he elbowed bowler Shane Watson as the bowler was taking a run. Although Gambhir claimed it was an accident, he was suspended for one Test. Despite missing the last game, Gambhir was the player with the highest series total with 463 runs scored.

In the Test series against England in December 2008 and against New Zealand in early 2009, Gautam Gambhir was the top run-scorer, making it three straight series in which he accomplished this feat.

After visiting New Zealand in 2009, Gautam Gambhir played his first significant Test series outside of the subcontinent. He made a match-saving 137 in the second innings of the second Test, which he won. He faced more than 430 balls while standing in the middle for more than five periods. Gambhir's opening partner, close friend, and captain for the game, Virender Sehwag, referred to him as The Second Wall in reference to Rahul Dravid because of this performance. Then, in the second innings of the third test, he scored 167 to give India an unassailable lead. However, the New Zealand batters managed to hold on for a draw thanks to the rain. Gambhir assisted India in winning 1-0 and clinching a series victory there after 41 years with 445 runs in six innings at an average of 89.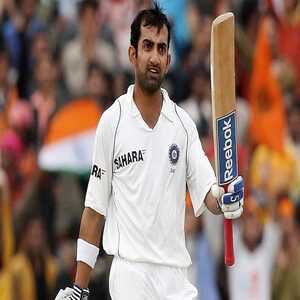 In addition to being named the 2009 ICC Test Player of the Year, Gautam Gambhir briefly held the top spot among batsmen in the ICC rankings in July. At the time, India was not participating in Test matches, so his points rating remained unchanged, but other batsmen who were ranked higher lost points before regaining them.

During the home Test series against Sri Lanka in late 2009, Gautam Gambhir kept up his streak. After the visitors had taken a first-innings lead of more than 300 runs in the First Test in Ahmedabad, he scored a century in the second innings to force a draw. He then joined Sehwag in a double-century opening partnership on the first day of the Second Test in Kanpur, scoring 167 himself and contributing to India's opening-day total of more than 400 runs. This led to their 642-point total and an innings win for them. Gambhir reclaimed the top spot in the ICC rankings after the game. In order to attend his sister's wedding, Gautam Gambhir withdrew from the third and final test match against Sri Lanka at the Brabourne Stadium in Mumbai.

In Chittagong's First Test match against Bangladesh in January 2009, Gautam Gambhir scored a quick 116 runs off just 129 balls. He became the fourth player to accomplish this distinction thanks to his fifth century in as many Tests. Six centuries in as many games have only been accomplished by Don Bradman. He rewrote IVA Richards' history in the 29th Test match against Bangladesh in Dhaka by hitting the most fifty-plus runs in 11 straight games. He scored 66 runs in this game. The ICC included him in the World Test XI for his 2009 efforts.

In 2010, India's ODI series against New Zealand was hosted by India, and Gautam Gambhir was named captain. He helped win the series by scoring an unbroken 126 in the third game in Vadodara, leading the home team to victory in the run chase. He ultimately won the Man-of-the-Series trophy after inspiring India to a 5-0 victory. The team's game against the West Indies in December 2011 saw him return as captain.


In the 2011 Cricket World Cup final, Gautam Gambhir hit a respectable 97 runs from 122 balls. He batted in the first over after Virender Sehwag was dismissed, and despite the early removal of both openers, he supported the Indian inning. After forming a solid partnership with Virat Kohli, he went on to score 109 runs with MS Dhoni to win the game.

India's batting lineup underperformed in Test matches in 2011, especially while playing away from home. India only reached 300 in two of its sixteen away Test innings, and neither of its opening batsmen reached a century in the format in 2011. Gautam Gambhir participated in 14 Test matches between February 2010 and November 2011. He accrued 704 runs at an average of 29.33 over 25 innings. Only two opening batsmen with at least 15 innings of experience during that time had a worse average: Phillip Hughes of Australia and Imrul Kayes of Bangladesh. Gambhir, though, had a strong run of form in ODIs, averaging 56.90 from 23 games, while he struggled in Tests. In all four of India's Test losses to Australia in 2011–12, Gambhir batted first. He averaged 22.62 runs per game while scoring 181.
Gautam Gambhir was included in the World ODI XI by the ICC due to his 2012 performances. Gambhir helped India defeat Australia in their first game against the hosts at the Adelaide Oval on February 12, 2012, scoring 92 points from 111 balls in an ODI match. Additionally, it was India's most productive run chase in Australia. Gambhir received the Man of the Match honour for his efforts. Gambhir missed out on an ODI hundred on February 14, 2012, as he was run out for a respectable 91 off 106 balls against Sri Lanka. Gambhir's strike contributed significantly to the match's exciting stalemate. The Indian selection committee gave him back the vice-captaincy of the T20 team for the World Cup in August 2012.
On October 8, 2016, Gautam Gambhir was reinstated for the Test-Match series against New Zealand after a significant break from international cricket due to his strong performance at home.
Domestic Career - IPL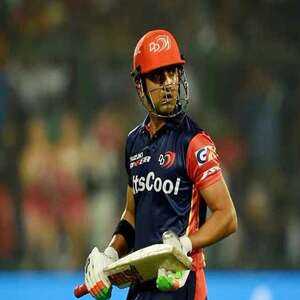 In the maiden player auction of the Indian Premier League, Gautam Gambhir was selected by the Delhi Daredevils franchise for US$725,000 per year. With 534 runs from 14 games, he passed the top scorer of the inaugural season. He was selected for the Cricinfo IPL XI based on his 2008 performances. For the 2010 IPL Season, he received a promotion to the position of Delhi Daredevils captain. At the conclusion of the competition, he became the lone member of the Delhi Daredevils to surpass 1000 runs scored in the IPL.

Gautam Gambhir was the most sought-after player in the 2011 IPL player auction and received a bid of $2.4 million from The Kolkata Knight Riders, making him the highest-paid cricketer in IPL history. The team's captain was thereafter named for him. The Kolkata Knight Riders advanced to the IPL playoffs and made their maiden appearance in the Champions League Twenty20 while Gambhir served as captain. By defeating the reigning champion Chennai Super Kings by 5 wickets at their home stadium in Chennai, he eventually led the team to their maiden championship in 2012. The Kolkata Knight Riders' leading run-scorer is Gambhir. He became the second player in IPL history to surpass the 2000-run threshold and the second-highest run-scorer ever within the same season by scoring six half-centuries out of a team-high nine. He helped Kolkata Knight Riders defeat Kings XI Punjab by three wickets to win their second championship in 2014. In addition to being the team's leading run-scorer, he led Kolkata Knight Riders to the playoffs in the 2016 and 2017 seasons.
The Delhi Daredevils purchased Gautam Gambhir for 2.8 crore on January 27, 2018, during the 2018 IPL Auction, and he was named captain. Later, CEO of Kolkata Knight Rider Venky Mysore disclosed that Gambhir had requested that he not be retained by the team because he wanted to end his IPL career where he began. Shreyas Iyer was named the new captain of the Delhi Daredevils on April 25, after Gambhir resigned as captain due to the team's subpar results. Gautam Gambhir was named the coach of the new IPL team Lucknow Super Giants in December 2021.
Gautam Gambhir's Retirement
Prior to his final Ranji Trophy encounter for the Delhi cricket team against the Andhra cricket team on December 6, 2018, Gautam Gambhir declared his retirement from all forms of cricket on December 3. In his final innings, Gambhir went on to score 112, his 43rd century in first-class cricket. On June 17, 2019, Gautam Gambhir took the oath of office as a Lok Sabha Member, beginning a new chapter in his career as a politician.

Gautam Gambhir Mentor
The 'global guru' for all Super Giants teams is Gautam Gambhir. The Sanjiv Goenka-led RPSG Group has promoted former India batter Gautam Gambhir to the position of global mentor after Gautam Gambhir guided Lucknow Super Giants to a top-four finish in the IPL in their first outing.
Gautam Gambhir's Political Career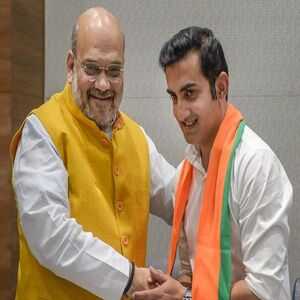 On March 22, 2019, in the presence of Union ministers Arun Jaitley and Ravi Shankar Prasad, Gautam Gambhir formally joined the BJP. In the 2019 Indian general election, he was the party's candidate for East Delhi. Gambhir rebuffed Atishi Marlena's invitation to a discussion, stating that he doesn't believe in protests and debates.

In contrast to Arvinder Singh Lovely and Atishi Marlena, Gautam won the election by a margin of 695,109 votes. In response to Nupur Sharma, a BJP spokeswoman who has been suspended, he offered his support.

Gautam Gambhir's Charity Work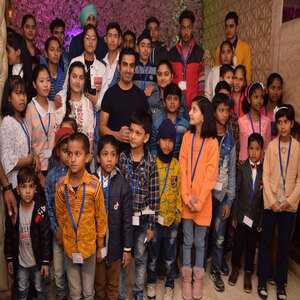 The philanthropic endeavour of Gautam Gambhir is the Gautam Gambhir Foundation. It was founded in 2014 and is headquartered in Delhi. In an effort to ensure that nobody went to bed hungry in the city of Delhi, he established community kitchens through the Foundation in Patel Nagar in 2017.

The Foundation's main goal is to empower children of paramilitary martyrs by meeting all of their educational needs and reaching out to as many of them as possible. In addition to this, the GGF works with young women from impoverished homes to spread awareness about nutrition, hygiene, and the need to make Delhi a greener city by planting trees to reduce air pollution.

Gautam Gambhir's Records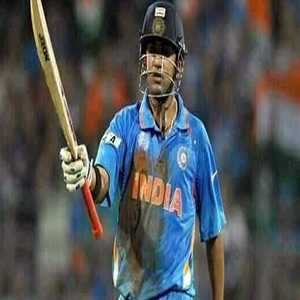 Gautam Gambhir created history in 2010, by becoming the only Indian to score 5 consecutive Test centuries.
Gautam Gambhir made history by becoming just the second batsman in the world to amass 11 straight half-centuries in the game's longest format.
10th Most Centuries against On Team (6)
Most runs in the 2008-09 season (1269)
Most ODI centuries in 2008 by an Indian.
The 1st Indian player to score more than 300 runs in 4 consecutive Test series.
Gautam Gambhir's Controversies
Ambati Rayudu
When Ambati Rayudu was not selected for the 2019 Cricket World Cup, it shocked everyone. Rayudu was prepared for the event as the world cup's No. 4 batsman. However, he was left off the ODI squad as he struggled in an ODI series against Australia. Gautam Gambhir was perplexed when Ambati Rayudu was absent from India's CWC roster. The former cricket player was blunt in his criticism of the team management for passing on Rayudu, who had a 48 batting average. A lot of fans amused Gambhir after making this declaration, which is interesting because only a few weeks prior, he had declared Sanju Samson to be India's number 4 in the cricket world cup.

Virat Kohli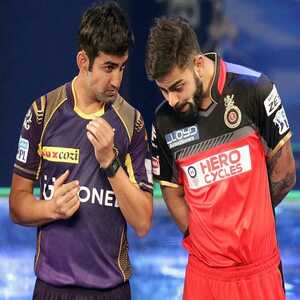 Gautam Gambhir has examined Virat Kohli's leadership more than anyone else. Gambhir is simply never content with his leadership strategies, regardless of whether Virat Kohli leads India or the IPL. When Gambhir asserted that Kohli only performs well as captain because he has the luxury of having MS Dhoni and Rohit Sharma in the side, he dropped a true bombshell. He backed up his claims by pointing out that because Kohli is playing without Rohit and Dhoni in the IPL, RCB has been unable to claim even a single title.

Virat Kohli fans criticised Gambhir harshly on social media when DNA published this contentious comment, which highlighted Kohli's impressive test captaincy record when he plays with Dhoni and Rohit.
MS Dhoni
Even MS Dhoni, who is largely regarded as one of the best leaders India has ever produced, has occasionally come under fire from Gautam Gambhir. When he announced his retirement, he made it known that MS Dhoni had made it obvious in 2012 that he couldn't have Gambhir, Virender Sehwag, and Sachin Tendulkar in the same ODI team. With the 2015 cricket world cup in mind, MS Dhoni was worried about their fielding and didn't want sluggish players on the field. Gambhir was surprised by Dhoni's rotation strategy because he didn't get many opportunities to play ODI cricket after the 2012 CB series in Australia.

Shahid Afridi
Shahid Afridi took part in a report that involved a joint effort between an Indian and a Pakistani news outlet. Harbhajan Singh, a former India spinner, was also a participant in the conversation. Afridi brought up his online spat with former Indian opener Gautam Gambhir during the conversation.

During an ODI in 2007, the pair got into a now-famous brawl, and the footage is still popular among fans of both nations. Since then, the two cricketers have had a tumultuous relationship. Indian cricket fans have criticized Afridi for his statement and found it offensive. Some supporters were offended by Harbhajan Singh's laughter after Afridi's remark on Gambhir.
Gautam Gambhir's Awards
2009: ICC Test Player of the Year Award
2009: Arjuna Award
2019: Padma Shri
Gautam Gambhir's Net Worth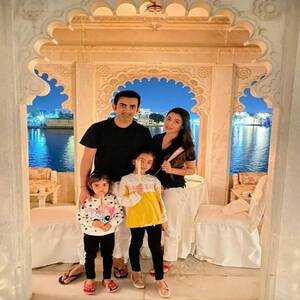 Gautam Gambhir's net worth is $13.2 million US or 98 crore rupees, as of 2022. Cricket is the primary source of his income and wealth. Additionally, Mr. Gautam Gambhir has a very high brand value and is the most well-liked player in the world. Additionally, he receives a sizable income from the Indian Premier League and several international and national cricket matches (IPL). He also demands a hefty sum of money to endorse numerous brands.

In 2013, Indian cricketer Gautam Gambhir purchased a lavish, luxurious home in New Delhi. His residence is currently worth 18 crore Indian rupees. Additionally, he has numerous real estate assets across the nation. The world's top luxury vehicles are among those he possesses. BMW, Audi, Porsche, and Mercedes Benz are among the brands that Gautam Gambhir owns.
Gautam Gambhir's Interesting Facts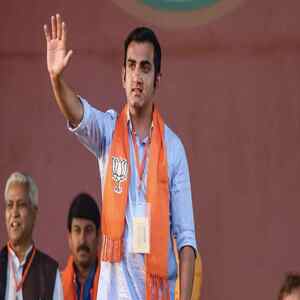 Gautam Gambhir started cricket at the age of 10.
Gautam Gambhir's nickname is Gauti.
From 2010 to 2011, Gautam Gambhir captained the Indian squad in 6 games, winning every single one of them.
Gautam Gambhir received the prestigious Padma Shri award from the Indian government in 2019.
2019 saw the election of Gautam as a BJP member of parliament from the East Delhi Constituency.
He scored two consecutive double-hundreds in 2002.
Gautam Gambhir was the top scorer for India and the second-highest scorer overall in 2007, as India went on to win the first ICC World T20.
Social Media
Frequently Asked Questions