Harbhajan Singh | Cricketer, Age, Biography, Matches, Family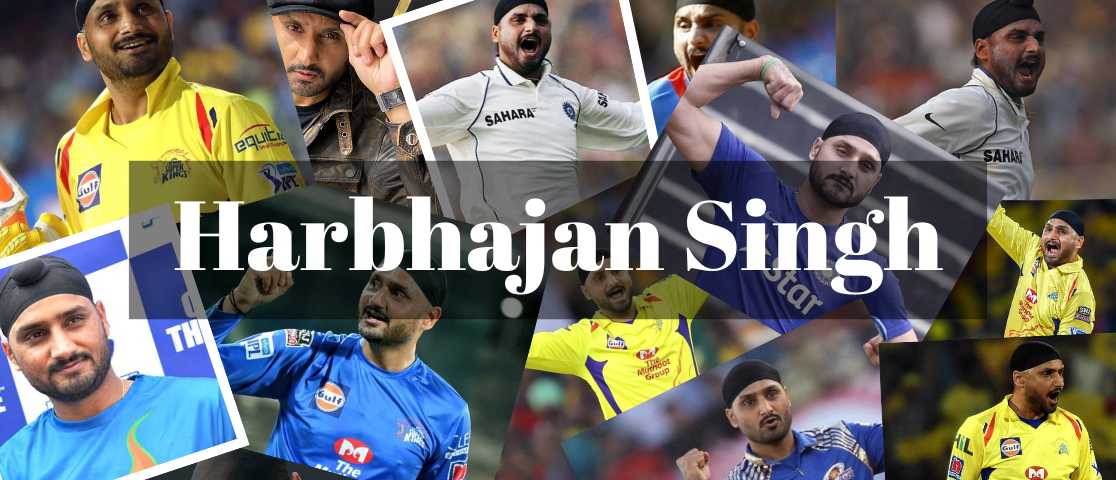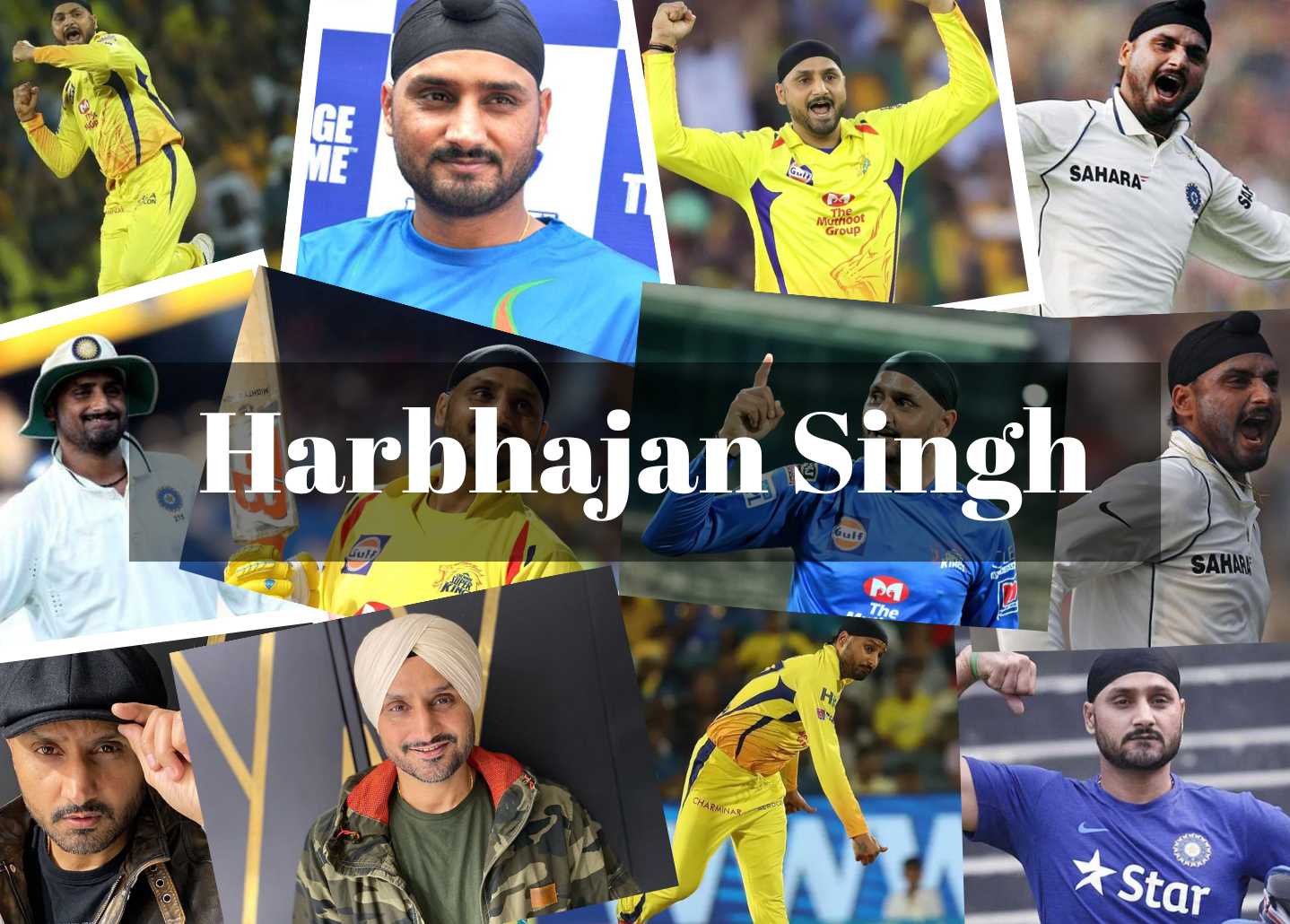 Padma Shri award winner Harbhajan Singh is an Indian Cricketer known for his bowling in Cricket. Harbhajan Singh is also a Member of Parliament in India.
Harbhajan Singh's Biography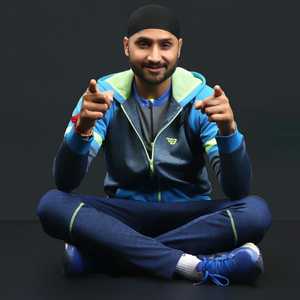 Harbhajan Singh is a retired Indian Cricketer and commentator. Harbhajan Singh is a Member of Parliament in Rajya Sabha. Harbhajan Singh's birthdate is 3 July 1980. Harbhajan Singh's age is 42 years old as of 2022. Harbhajan Singh's father is Sardar Sradev Singh Plaha. Harbhajan Singh's mother is Avtar Kaur. Harbhajan Singh has Five sisters. Harbhajan Singh's coach is Charanjit Singh Bullar and Davinder Arora. Harbhajan Singh's wife is Geeta Basra.

Harbhajan Singh is an Indian politician, former cricketer, and cricket commentator. Harbhajan Singh represented India in international cricket from 1998 to 2016 as the spin bowler with a right arm. Harbhajan Singh played for the Punjab cricket team in Indian domestic cricket as well as the Mumbai Indians, Chennai Super Kings, and Kolkata Knight Riders franchises in the IPL.

Early in 1998, Harbhajan Singh played in his first Test and One Day International (ODI).

In 2009, Harbhajan Singh received the Padma Shri, the fourth-highest civilian honor in India. In December 2021, Harbhajan Singh ended his career in cricket in all its forms.

Harbhajan Singh was one of the five candidates from the state of Punjab chosen by the Aam Aadmi Party to represent them in the Rajya Sabha in March 2022. He was officially elected as a Rajya Sabha member after winning the election without any opposition.
Some of the nicknames of Harbhajan Singh are Bhajji and the turbanator.

Harbhajan Singh Family and Harbhajan Singh Education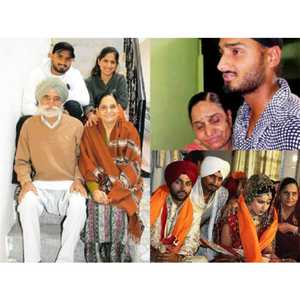 Harbhajan Singh's father is Sardar Sradev Singh Plaha. Harbhajan Singh's mother is Avtar Kaur. Harbhajan Singh has Five sisters. Harbhajan Singh's coach is Charanjit Singh Bullar and Davinder Arora. Harbhajan Singh's wife is Geeta Basra. Harbhajan Singh was raised as Sikh. Harbhajan Singh's son is Jovan Veer Singh Plaha. Harbhajan Singh's daughter is Hinaya Heer Plaha.

Harbhajan Singh is the lone son of Sikh Freedom Fighter Sardar Sardev Singh Plaha, who ran a ball bearing and valve manufacturing. With five sisters to look up to, Harbhajan was set to take over the family company, but his father recommended that he focus on cricket and represent India instead.

Harbhajan Singh went to various schools. Harbhajan Singh studied at Jai Hind Model High School, Government Model Senior Secondary School, Doaba School, and Parvati Jain High School in Jalandhar.

Harbhajan Singh's Wife
Harbhajan Singh Geeta Basra
When Harbhajan Singh first saw Geeta Basra in the music video for the song Woh Ajnabee from the film The Train, it was almost love at first sight. He was curious to learn more about the actress as soon as he set eyes on her. Although he had no ties to Bollywood, he eventually obtained her phone number by asking his buddies.

He texted her as soon as he had her number, but Geeta ignored him for a very long period. But when she later congratulated him on winning the T20 World Cup, his wait was finally ended.

Geeta Basra, who was born and raised in England, claimed that she wasn't really searching for a romance because she was new to Bollywood and had just begun her career. Before Geeta finally gave in to Harbhajan's advances after chasing her for ten months, the two first became friends before their relationship gradually deepened. When Geeta Basra texted Harbhajan to request two tickets for a game during the inaugural IPL season, that is how they initially came into contact.

After meeting for coffee, they grew close friends before falling in love. The cricketer wanted to ask her out right away, but Geeta wanted to take things gradually and insisted that they should first become friends.

After becoming acquaintances, the two began dating. They experienced ups and downs, just like any other relationship, and Harbhajan Geeta also considered pausing to say hello before continuing on, but she realized she was missing him afterward.

The two longtime lovers ultimately got married in 2015 after being together for a very long period. They wanted to maintain a low profile, so they never really publicly acknowledged their relationship before it.

The couple wed in a traditional Punjabi ceremony in December 2015, and in July of the following year, they welcomed a baby daughter named Hinaya Heer. In 2021, the couple is now expected to have a child again.

Harbhajan Singh Career
Domestic Career
In his Under-16 debut game for Punjab against Haryana in November 1995, Harbhajan Singh claimed 12 wickets. He was inspired by his remarkable play at different age levels to play his first first-class match in the Ranji Trophy against Services in October 1997, and he also secured a spot in the Indian team for the 1998 ICC U-19 World Cup. In the U-19 World Cup, he performed admirably, taking eight wickets in six games.

Test Career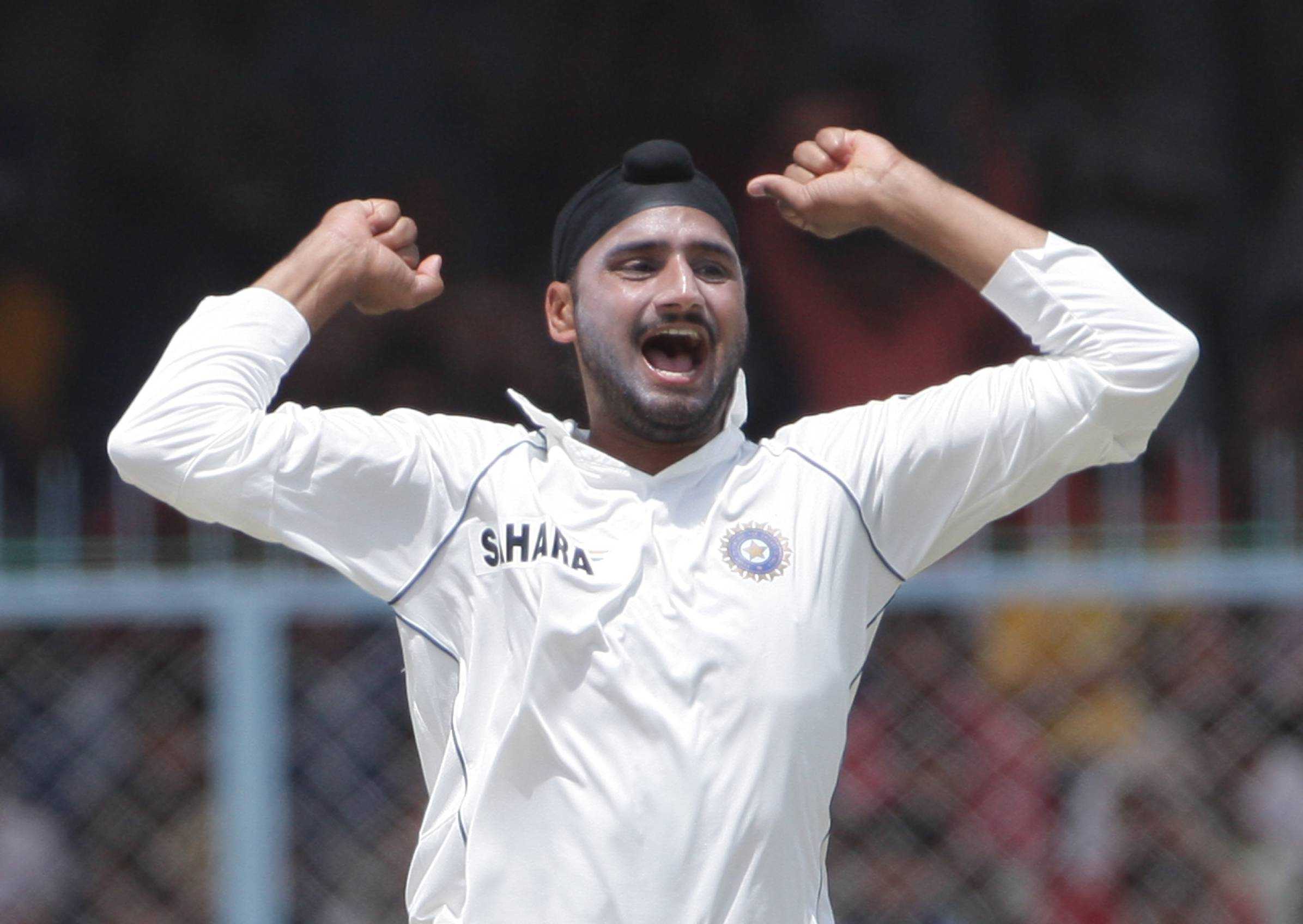 Harbhajan was chosen to travel to Australia in 1999-2000 as the second spinner after getting eight wickets in his debut Ranji game. On his international Test debut against Australia in March 1998, however, a 17-year-old Harbhajan was far from making an impression as he only managed to capture two wickets. He was dropped from the Test squad as a result of his performance in his first two years.

After his 1998 debut, it appeared as though his career was losing momentum. But Sourav Ganguly, India's captain from 2000 to 2005, was unwavering in his support for including the Sardar in the team for the historic home series against Australia in 2001.

By taking 32 wickets in 3 tests against Australia in 2001, Bhajji made a stunning return. In the second innings, he became the first Indian to score a hat-trick in a test, completely altering the course of the match.

In the ensuing years, Harbhajan and Anil Kumble created a deadly spin tandem that savaged cricketing teams series after series. He helped India win a test series on Caribbean soil after 35 years with a five for thirteen performance in the fourth test in Jamaica in July 2006.

The Ludhiana boy last participated in a Test match against Sri Lanka in 2015; since then, he has made a few appearances for the limited-overs team. However, the Test bowling system is strong, with R Ashwin, Ravindra Jadeja, and Kuldeep Yadav serving as the team's pivot.

ODI Career (One Day International )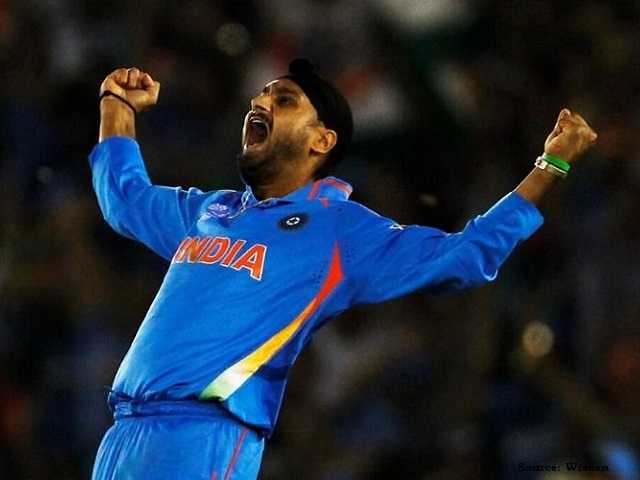 The young man from Ludhiana made his ODI debut against New Zealand a month after making his Test debut. But because he only managed to take one wicket, his ODI debut, like his test debut, was forgettable.

At the 2003 Cricket World Cup, Harbhajan had a mediocre tournament, taking 11 wickets at a strike rate of 30.45 and an economy rate of 3.92 in 10 games. With the exception of the victory over Pakistan in the group stage, he was the team's first-choice spinner and participated in all games.
In the championship game, Ganguly chose to field, and the only Indian bowler to record a wicket was Harbhajan, who finished with 2/49 from eight overs.
Following the Monkeygate affair in Sydney, Harbhajan and the Indian team took great delight in winning the CB series. The two players who had enraged the Turbanator the most during the Test series, Matthew Hayden and Andrew Symonds, turned into a sort of rabbit for the off-spinner. He got wickets of both Hayden and Symonds in the space of four overs during the first final in Sydney. After a mix-up in the second Brisbane final, he completed the run-out of Hayden and then caught Symonds leg before wicket in the same over.

Harbhajan took five wickets at 39.00 while participating in all eight of India's round-robin games in the Commonwealth Bank series, which also included Sri Lanka.

Harbhajan Singh contributed with respectable performances to the team that won the 2011 World Cup. After 2011, Bhajji frequently lost his starting position due to injuries and inconsistent play. He was not chosen for the 2015 World Cup, and he was also not chosen for the 2017 Champions Trophy.

T20 Career
In addition to being a member of the MS Dhoni-led team that won the first T20 world cup, Harbhajan Singh made his Twenty20 international debut against South Africa in 2006. He is cherished for his game-winning performance against Pakistan during the group stage. Additionally, he bowled in the game's bowl-out and struck the target. Except for the championship game, Harbhajan performed well in almost all of his matches. His yorker dismissal of Michael Clarke in the semifinal is still vividly remembered by cricket fans.

In addition, Harbhajan participated in the 2012 and 2009 T20 World Cups. One of the best was his 4-for-12 performance against England in the 2012 edition at R Premadasa Stadium in Colombo. After being in and out of the Indian team, Harbhajan was selected for the 2016 T20 World Cup, which was played in India, however, he didn't play in any matches. In March 2016, he played against the UAE in his final T20I match.

IPL Career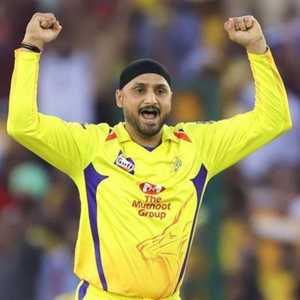 In the first IPL season, Mumbai Indians selected Harbhajan Singh, who played for them till 2017. He took up as much as 24 wickets during the 2013 season, which saw Mumbai win their first title. In 2015, after the top-order had been destroyed, he attempted to win the game by batting a 24-ball 64 against Kings XI Punjab. He was also a highly skilled batsman.

The wickets poured in infrequently for Harbhajan Singh after the ecstatic high of 2013, though, as he began to become more of a containment bowler. He was let go after working for the team for ten years, and CSK snatched him up for the turning tracks of Cheapauk. Bhajji has been working his magic on Chennai's dingy old field since 2018 and has had some success thus far, grabbing 23 wickets in 24 games.
Harbhajan Singh's Retirement
Veteran Indian spinner Harbhajan Singh made the announcement that he was quitting all forms of cricket in December 2021. Harbhajan made his international debut for India in 1998, and his career lasted for more than two decades.

The 41-year-old finished his career with 417 wickets in 103 Tests, 269 in 236 ODIs, and 25 in 28 T20 Internationals. He finished with 711 wickets overall from 367 international matches. In the process, he was also a member of two World Cup-winning teams.

Best Matches of Harbhajan Singh
6/73 vs Australia, 2nd Test 2001, Kolkata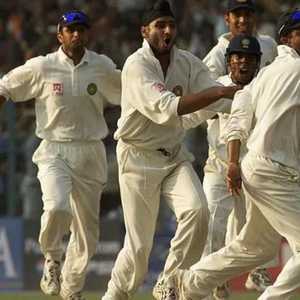 The most memorable Test Harbhajan Singh played during his entire career is still this one. India eventually won the test after giving up a follow-on. After being dismissed for 171 runs in their first innings, India went on to amass a staggering 657/7 runs in their second innings with to 180 runs from Rahul Dravid and 281 from VVS Laxman.

In the first innings, Harbhajan went on to claim 7/123, including a hat-trick, the first by an Indian in Test cricket. As India defeated the opposition by 171 runs, he took 6/73 in the second innings. Australia's 16-match winning record in Test matches under Steve Waugh was also broken by this game.

8/84 vs Australia, 3rd Test 2001, Chennai
In this game, Harbhajan posted his best Test cricket statistics. He also scored the game's deciding runs, aiding India in defeating Steve Waugh's Australian team in a famous Test series.

The Indian off-spinner recorded 7/133 and 8/84 in the test match's first two innings. His final series total of 32 wickets from three Test matches remains a record.

5/29 vs Australia, 4th Test 2005, Mumbai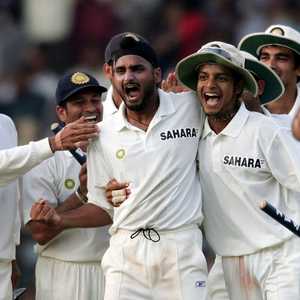 One of the greatest low-scoring Test matches ever played is this one. When India batted first, they were bowled out for 104. In response, Australia scored 205 runs and took a key lead of 99 runs. India batted slightly better in the second innings, getting 205 runs, which gave Australia 107 runs to win in the fourth innings.

On a rank-turner, Harbhajan amassed 5/29, and Murali Kartik destroyed the Australian batsmen beside him. The left-arm spinner recorded 3/32 as India defeated Australia by 13 runs after bowling them out for 93. Kartik was selected as the game's Man of the Match.

5/31 vs England, 1st ODI 2006, Delhi
Harbhajan Singh guided India to victory in this game by first taking the lead with the bat, and then he returned to do the same with the ball. He led India to a total of 203 runs with a knock of 37.

He later scored his first century in ODI cricket, aiding India in a 39-run victory. The series was again won 5-1 by India.

4/12 vs England, T20 World Cup 2012, Colombo
As a member of the 2012 T20 World Cup team, Bhajji turned in one of his best T20I cricket periods. He was named the Man of the Match as India defeated England by a margin of 90 runs after being bowled out for 80 while pursuing 171 to win.

India scored 170/4 while batting first, with contributions from Rohit Sharma (55), Virat Kohli (40), and Gautam Gambhir (45).

Harbhajan Singh Wickets (as of September 2022)
Harbhajan Singh Movies
Harbhajan Singh Controversies
Harbhajan Singh and Ricky Ponting
While they may now be seen hugging in the Mumbai Indians (MI) dugout, Harbhajan and Ponting used to detest one other's presence when they were on the field. The two have been involved in various conflicts that started around 1998. As a 17-year-old playing in his first ODI series, Harbhajan dismissed Ponting for a stumping and then got into a verbal spat with Ponting. He received a fine and a one-day international suspension (ODI).

Harbhajan Singh and NCA
When the National Cricket Academy opened its doors in 2000, Harbhajan was among the first set of students sent there to study under the great off-spinners Erapalli Prasanna and Srinivas Venkataraghavan. Harbhajan was removed from the Bangalore academy for failing to adhere to its goals and skipping physical exercises. He was removed from the academy for disciplinary reasons, and his sponsorship position with Indian Airlines was also evaluated.

Harbhajan Singh's issue with Guwahati Police
Harbhajan got involved in a dispute with police officers outside the team hotel in Guwahati in 2002 while working for the police. The issue started when the off-spinner got into a confrontation with the authorities after they forbade a photographer from entering the hotel. According to rumors, Harbhajan's bowling arm was hurt when he was hit by the cops. An incensed Harbhajan and Indian captain Sourav Ganguly debated canceling the ODI match against Zimbabwe that was set to take place there, but they persisted after much prodding from the organizers.

Harbhajan Singh's issue with Greg Chappell
Captain Ganguly and Harbhajan had a close relationship. Harbhajan publicly criticized Coach Greg Chappell and supported Ganguly following their heated altercation in September 2005. Harbhajan claimed that Chappell's techniques were excessively strict and that the Indian camp was filled with fear and uneasiness. Harbhajan's state organization, Punjab Cricket Board, called him and censured him for his behavior. The Board of Control for Cricket in India (BCCI) also warned him not to discuss Chappell with the media.

Harbhajan Singh's Royal Stag AD issue
One of the brand ambassadors for the booze company Royal Stag, Harbhajan, appeared in an advertisement in 2006 without a turban. This offended traditional Sikhs, who protested against Harbhajan by setting his effigies on fire. A religious organization asked Harbhajan to apologize and asked the company to remove the advertisement.

Harbhajan Singh's Monkeygate Scandal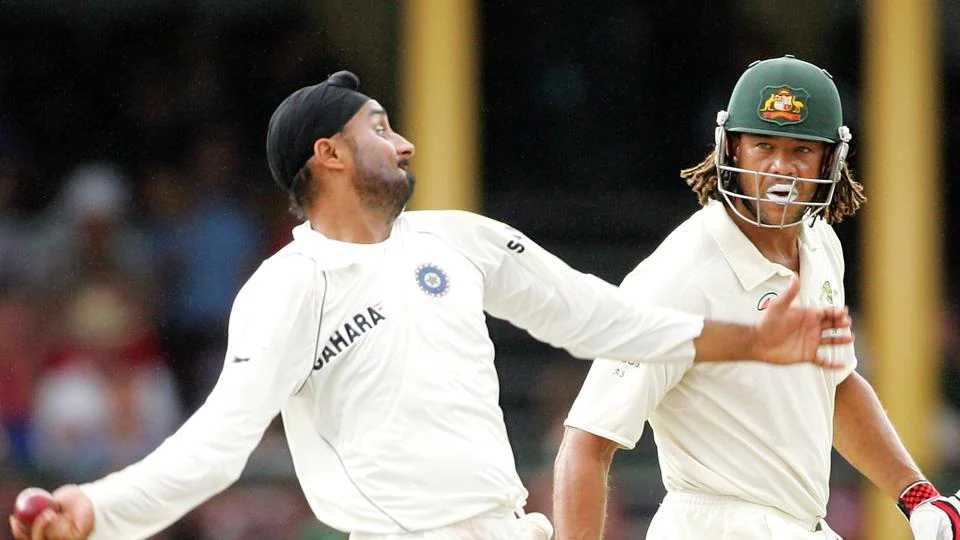 All of it started in late 2007 when Australia visited India for a series of ODIs. Andrew Symonds, the sole non-white cricketer for Australia, was engaged in verbal combat with a number of Indian team members. Four fans were detained in Mumbai when the mob began chanting monkey repeatedly.

Later, India went on a tour of Australia, and during the Sydney Test in January 2008, Harbhajan was charged with a Level 3 offense for reportedly calling all-rounder Symonds a monkey. He received a three-test suspension and paid back half of his match money. It caused fury. Harbhajan's ban was overturned by Judge Hansen on the basis of Sachin Tendulkar's testimony.

The incident posed a threat to the two nations' relationship. It didn't stop there; on that tour, Australian opener Matthew Hayden referred to Harbhajan as a obnoxious little weed in a radio interview.

Harbhajan Singh's monkey gestures and spitting at the crowd
There were accusations coming out of Sydney that Harbhajan was constantly spitting at the fans and making monkey gestures during the tri-series ODI first final at the Sydney Cricket Ground, adding to the already tense visit (SCG). He had been charged with doing it by photographers and bystanders. After looking into the incident, match referee Jeff Crowe handed Harbhajan a clean bill of health.

Harbhajan Singh called names to Matthew Hayden and Adam Gilchrist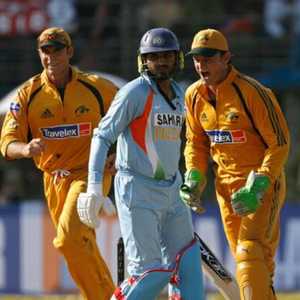 Following the notorious series, Harbhajan kept on playing tongue war. He verbally attacked Hayden and Gilchrist, two of Australia's most renowned cricketers.

While he referred to Hayden as a big liar, he claimed that Gilchrist, who poses as a saint but is actually not one and frequently utters foul language on the field, is.

He referred to Australia as an arrogant side that can go too far to undermine a player's self-assurance. But he commended Brett Lee and noted that he stood apart from his squad.

Harbhajan Singh slapped Sreesanth
After the game between Mumbai Indians (MI) and Kings XI Punjab (KXIP) in Mohali during the first season of the Indian Premier League (IPL) in 2008, Harbhajan, then the captain of the MI, slapped Sreesanth. He was suspended for the rest of the IPL in addition to being fined his match money for the match. He was also given a five-ODI suspension and a life ban threat by the BCCI for repeating the offense.

Harbhajan Singh's Net Worth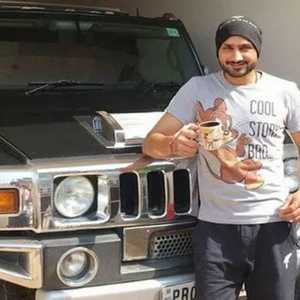 Harbhajan Singh is thought to have a net worth of 9 million dollars, or roughly 65 crore rupees, in Indian currency (i.e. approx Sixty-five Crore INR). Cricket was the primary source of both his income and wealth. Additionally, Mr. Harbhajan Singh has a very high brand value and is widely regarded as the best player in the world. Additionally, he makes a sizable chunk of money from the Indian Premier League and numerous international and national cricket matches (IPL). He also demands a hefty sum of money to endorse numerous brands.

Harbhajan Singh Net Worth (2022) $9 Million
Harbhajan Singh Net Worth In Indian Rupees Rs. 65 Crore
Harbhajan Singh Monthly Income And Salary 50 Lakhs +
Harbhajan Singh Yearly Income 6 Crore +

Harbhajan Singh Awards and Achievements
Received Arjuna Award in 2003
Received Padma Shri in 2009
Harbhajan Singh Records
First Indian to take a Test hattrick
Most successful off-spinner of India (417 wickets)
Harbhajan Singh Interesting Facts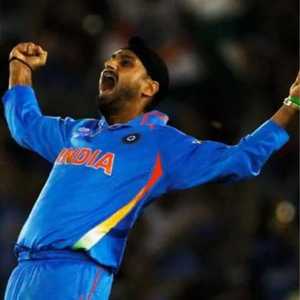 In his early years, Harbhajan Singh was trained as a batter by his first instructor, Charanjit Singh. On the advice of his new coach Davinder Arora, Harbhajan converted to spin bowling following the tragic passing of Charanjit.
His five sisters count. Sadly, Harbhajan Singh's father passed away in 2000, and he took over as family head. Even the 2001 weddings of three of his sisters were planned and executed by him.
Given that he was born on July 3, Harbhajan views number three as a lucky one. On his team shirts, he has consistently worn number 3.
Nayan Mongia, another member of Harbhajan's Indian squad, gave him the moniker Bhajji since he had trouble pronouncing his entire name. The moniker became so well-known that the off-spinner in 2009 sold licensing rights to his name and obtained the Bhajji patent. Harbhajan currently owns the Bhajji sports lifestyle brand.
When Prakash Singh Badal was the chief minister at the time, he gave Harbhajan Singh the position of DSP in the Punjab Police.
Harbhajan Singh's Profile Summary
Social Media
Frequently Asked Questions