Sourav Ganguly | Movies, Age, Biography, Height, Net Worth

Violeena Vargav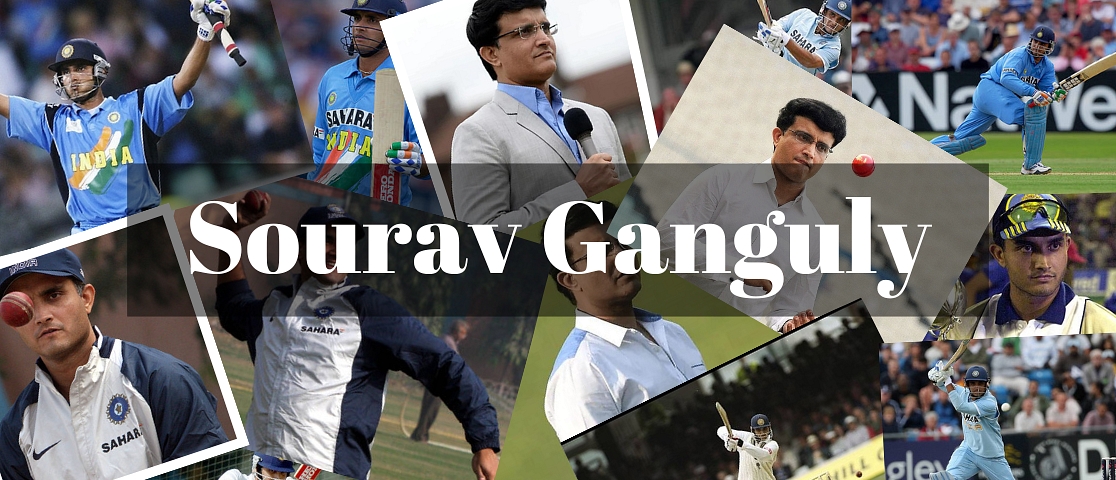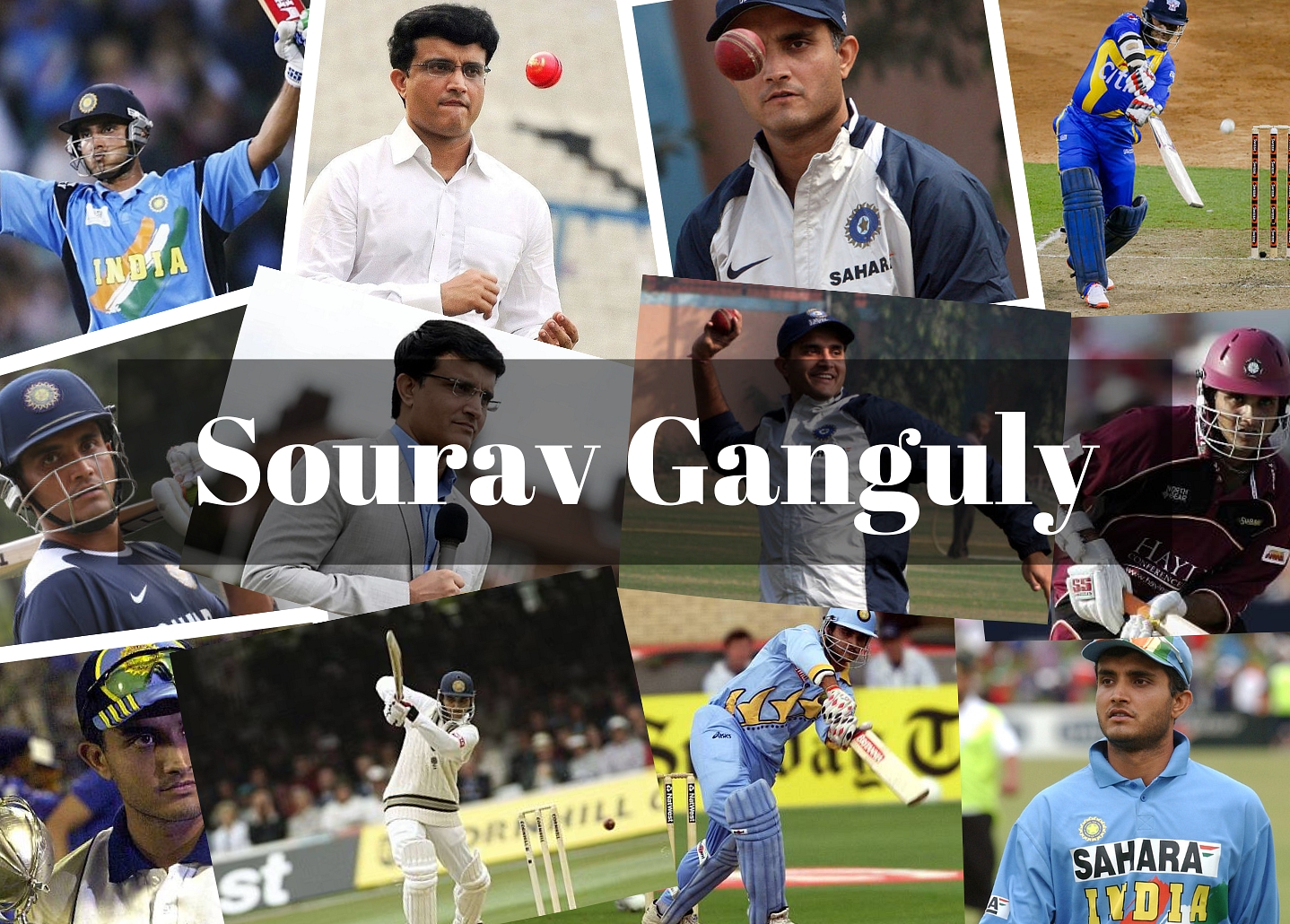 Sourav Ganguly's Biography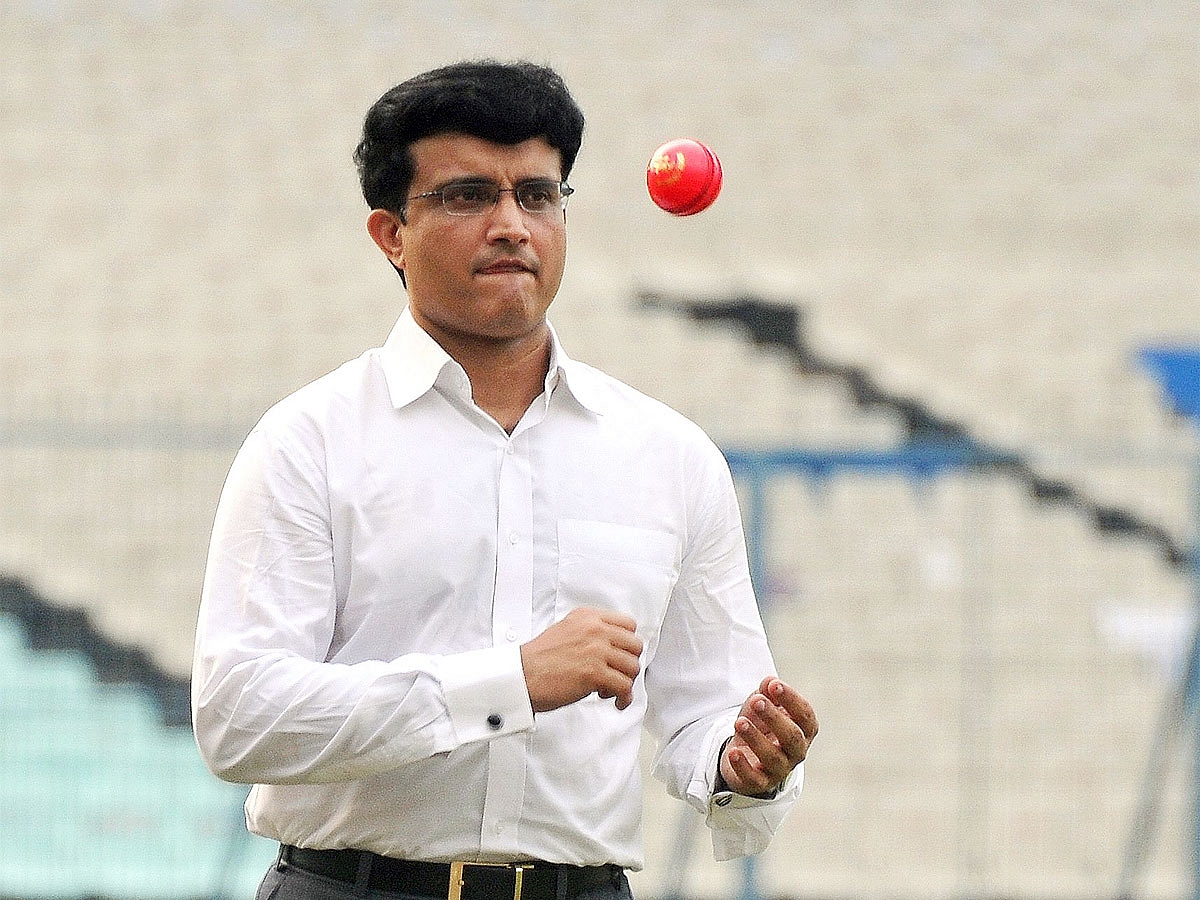 Sourav Chandidas Ganguly, also known as Dada, is a former captain of the Indian national cricket team and the 39th and current president of the Board of Control for Cricket in India. His name is spelled Gangopadhyay in his native country (BCCI). He is referred to be the Indian cricket Maharaja. In addition to becoming one of the best batsmen in the world throughout his playing career, Ganguly also became one of the most effective captains of the Indian national cricket team. He was particularly effective through the off side while batting, receiving the moniker God of the Off Side for his graceful stroke play square of the wicket and through the covers.

He captained the Indian national cricket team during his playing career. In 2019, he was chosen to lead the BCCI and serve as the editorial board's president of Wisden India. He served as the head of the Cricket Association of Bengal, West Bengal, India's cricket association, before being chosen to lead the BCCI.

Sourav Ganguly's birthday is on 8 July 1972. Sourav Ganguly's age is 50 years as of 2022. Sourav Ganguly's birthplace is Calcutta, West Bengal. Sourav Ganguly's zodiac sign is Cancer. Sourav Ganguly's height is 1.80m or 5'11 in inches. Sourav Ganguly's religion is Hinduism. Sourav Ganguly does left-handed batting. Sourav Ganguly is a right arm medium bowler.

In addition to being one of the best ODI batters ever, Sourav Ganguly is recognised as one of India's most successful captains in recent memory. He currently ranks eighth in all-time One Day International (ODI) run totals and, after Sachin Tendulkar and Inzamam Ul Haq, was the third batsman to reach the 10,000 run barrier. Next to Viv Richards, Sachin Tendulkar, Brian Lara, Dean Jones, and Michael Bevan, he was ranked as the sixth-best ODI batsman of all time in the Wisden Cricketers' Almanack in 2002.

Sourav Ganguly is also a co-owner of Atlético de Kolkata, a team in the Indian Super League that won the first season in 2014, together with Harshavardhan Neotia, Sanjiv Goenka, and Utsav Parekh. He served as Mohammedan Sporting's I-League team's brand ambassador as well. In 2004, Ganguly received the Padma Shri, one of India's highest civilian honours. On May 20, 2013, the West Bengal government presented Ganguly with the Banga Bibhushan Award. Ganguly is now a member of the Justice Mudgal Committee inquiry panel for the IPL spot-fixing and betting scandal, which was established by the Supreme Court of India.
Talk To Similar Celebrities
Sourav Ganguly's Family and Education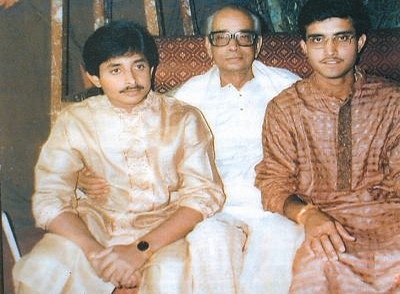 Sourav Ganguly's father's name is Chandidas Ganguly and his mother's name is Nirupa Ganguly. Chandidas was one of the wealthiest men in the city and managed a successful printing company. Ganguly was given the nickname Maharaja, which means the Great King, and had a posh upbringing. Sourav Ganguly's elder brother's name is Snehasish Ganguly and he was a cricketer in the Bengal Team. After a protracted illness, Ganguly's father Chandidas Ganguly passed away on February 21, 2013, at the age of 73.

Sourav Ganguly's school is St. Xavier's School, Calcutta. He received his commerce degree from St. Xavier's College. Later, he received an honorary Ph.D. Sourav Ganguly was initially drawn to football because it was the locals' favourite sport. But his love of sports was put on hold by his studies, and Nirupa wasn't exactly behind Ganguly's decision to pursue cricket or any other sport as a career. Snehasish, his older brother, was already a seasoned cricketer for the Bengal cricket team at that point. He encouraged Ganguly's desire to play cricket and requested their father to arrange for Ganguly to attend a coaching camp during the summer. At the time, Ganguly was enrolled in the eleventh standard.

Sourav Ganguly, who is right-handed, learned to bat left-handed so he could utilise his brother's athletic gear. He was accepted into a cricket academy after he demonstrated some promise as a batsman. At their house, a concrete wicket and indoor multi-gym were constructed so that he and Snehasish could practise the game. They enjoyed watching vintage cricket match films, particularly those featuring David Gower, who Ganguly much loved. His teammates complained about what they saw as his haughtiness after he was named captain of the cricket team at St. Xavier's School following his century against the Orissa Under-15 squad.

Sourav Ganguly reportedly declined his turn as the twelfth man while on a tour with a junior team because he believed the responsibilities, which included arranging for the players' equipment and refreshments and carrying messages, were beneath his social position. Ganguly allegedly refused to carry out such activities because he thought helping his teammates in this way would betray his social rank. He was given the opportunity to play first-class cricket for Bengal in 1989, the same year that his brother was cut from the team, thanks to his playmaking, though.
Sourav Ganguly's Marriage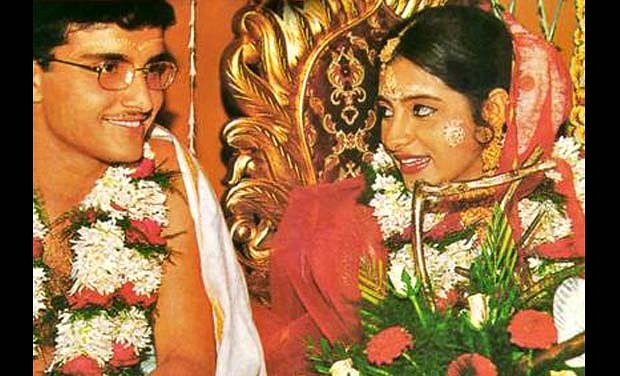 Dona Ganguly, the wife of Sourav Ganguly, grew up next door to them. Although there was not a healthy relationship between the two families, Ganguly and Dona were still able to become close. It was their friendship that ultimately led to their falling in love.

Before departing during his 1996 England tour, Ganguly reportedly proposed to Dona. On August 12, 1996, the two were legally wed. Dona Ganguly and Sourav Ganguly eloped in 1997. Their families were initially unaware of the marriage. Sourav Ganguly and Dona were remarried a year after their courtship, this time with the right ceremonies and the approval of their families. The couple together have a daughter born in 2001. Sourav Ganguly's daughter's name is Sana Ganguly.
Sourav Ganguly's Career
Begining of the Career- 1990-1996
Ganguly's older brother Snehasish introduced him to the game of cricket. He began his career by participating in state and varsity sports. After a successful Ranji season in 1990–1991 Ganguly made his One Day International (ODI) debut for India against the West Indies in 1992, scoring three runs. He was instantly benched because others thought he was arrogant and openly questioned his attitude toward the game. He was thus kicked from the team. He worked hard in domestic cricket, scoring a lot in the Ranji seasons of 1993–1994 and 1994–1995.

Sourav Ganguly was brought back to the Indian squad for a 1996 tour of England following an innings of 171 in the 1995–96 Duleep Trophy, despite considerable public criticism. He participated in one ODI but was left off the roster for the opening Test. However, Ganguly and Rahul Dravid both made their Test debuts against England in the Second Test of a three-match series at Lord's Cricket Ground when colleague Navjot Singh Sidhu abandoned the visiting party due to alleged mistreatment by then captain Mohammad Azharuddin.
Despite the fact that England had won the first test of the three-match series, Ganguly hit a century, becoming just the third batsman (after John Hampshire and Harry Graham) to do so on their Lord's debut. While Andrew Strauss and Matt Prior have subsequently achieved this distinction, Ganguly's 131 is still the highest score by a batsman on their ground debut.
Due to the tie result of the game, India was not required to bat in the second innings. Sourav Ganguly scored 136 in the following Test match at Trent Bridge, becoming just the third batter to record a century in each of his first two innings (after Lawrence Rowe and Alvin Kallicharran). He and Sachin Tendulkar contributed 255 runs together, which at the time was the biggest partnership for India against any nation for any wicket outside of India. With the second Test ending in a tie and England winning the series 1-0, Ganguly hit 48 runs in the second innings.
The Rising Phase-1997-1999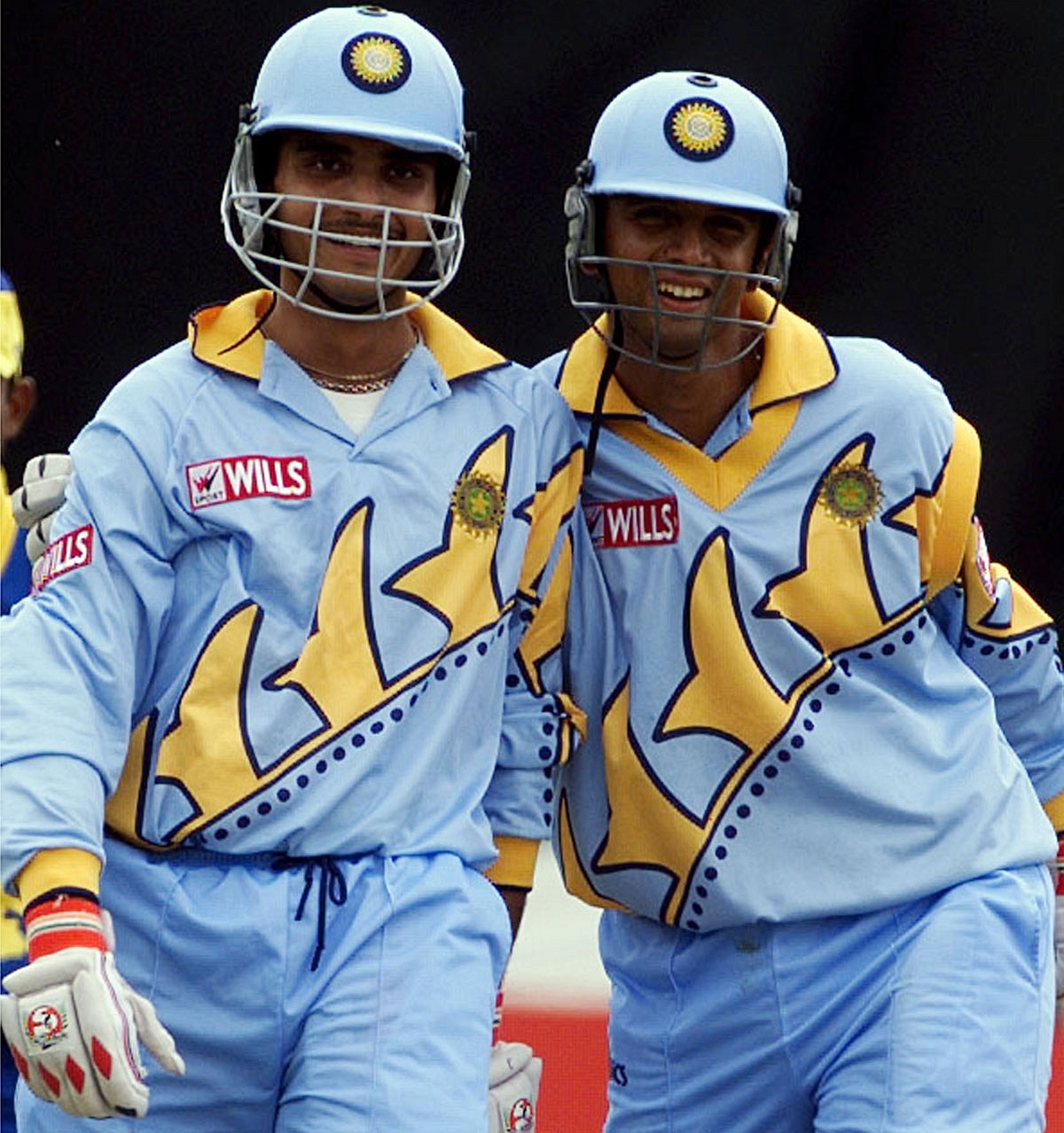 In 1997, Sourav Ganguly hit 113 against Sri Lanka's team total of 238 to record his first ODI century. Later the same year, when playing with Pakistan in the Sahara Cup, he received four straight man of the match honours. The second of these came after he bowled his greatest ODI bowling performance by taking five wickets for 16 runs off of 10 overs. At the close of the year, after a dry spell in Test cricket, he found his form with three centuries in four matches against Sri Lanka; two of these were 250+ run stands with Sachin Tendulkar.

India successfully chased down 315 off 48 overs during the third Independence Cup final in Dhaka in January 1998, and Sourav Ganguly was named Man of the Match. He collected three wickets while playing for India against Australia in Kolkata in March 1998 after opening the bowling with his medium pace.

The Indian team that participated in the 1999 World Cup in England included Sourav Ganguly. India decided to bat in the game against Sri Lanka at Taunton. Ganguly struck 183 off 158 balls after Sadagoppan Ramesh was bowled. He hit 17 fours and seven sixes during this period. It was the greatest score ever recorded by an Indian during a World Cup and the second-highest score overall. His 318-run partnership with Rahul Dravid is the second-highest score in ODI cricket and the greatest total ever in a World Cup. India lost Test series against Australia and South Africa in 1999–2000 that had a combined five Tests. With 224 runs at 22.40, Ganguly struggled, but his performance in ODIs was outstanding, as five hundreds over the course of the season propelled him to the top of the PwC One Day Ratings for batters.
The Fame and Controversy Phase- 2000-2005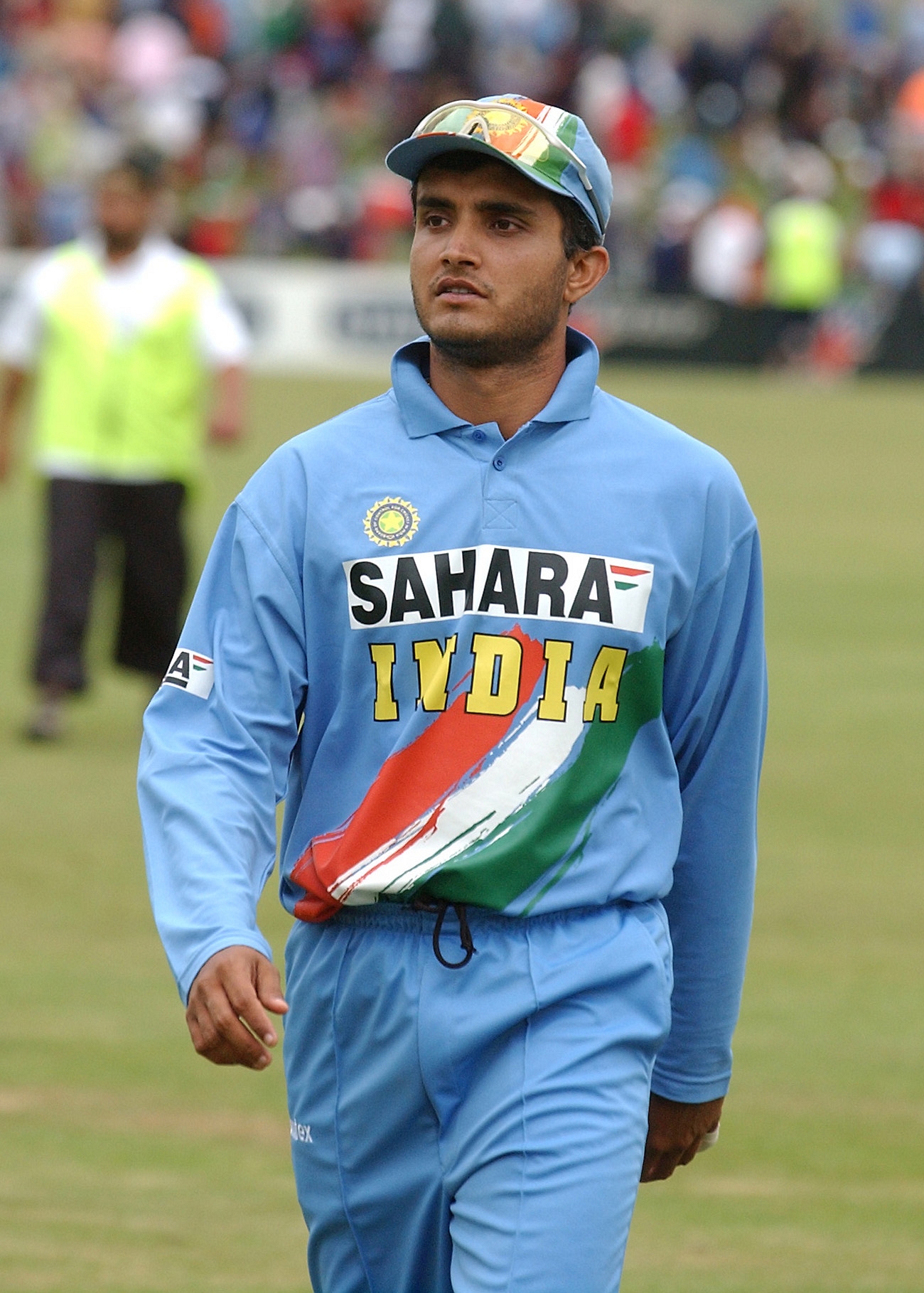 In 2000, Ganguly was elected captain of the Indian cricket team following the match-fixing controversy involving some of the team's players. Owing to Tendulkar resigning from the role due to health reasons and Ganguly serving as vice-captain at the time, the decision was prompted. He had a successful start as captain, leading India to a five-match one-day series victory against South Africa and the Indian team to the 2000 ICC KnockOut Trophy finals. He hit two centuries, one of which came in the championship match, but New Zealand still prevailed by four wickets. In the same year, Ganguly attempted a career in English county cricket but failed.

Andrew Flintoff, a teammate of Sourav Ganguly's from Lancashire, thought he had a distant demeanour and compared it to Prince Charles. Ganguly sparked controversy by showing up late for the toss four times during Australia's three Test and five ODI tour of India in early 2001, which enraged the opposing captain Steve Waugh. He sparked more controversy in the Fourth ODI by forgoing his playing attire for the toss, which is unusual in the world of cricket. India, however, prevailed in the Test series 2-1, snapping Australia's streak of 16 straight triumphs in Test matches. India were destined to lose the game after giving up a 274-point advantage in the first innings. V. V. S. Laxman (281) and Rahul Dravid (180) batted for the entirety of the fourth day's play to set Australia a target of 384 on a dusty, spinning track after Waugh decided to enforce the follow-on.

After enforcing the follow-on, the Australians were unable to continue and became just the third side to lose a Test.Ganguly removed his shirt in public and waved it in the air to celebrate India's victory in the 2002 NatWest Series match at Lords following a sensational performance by teammates Yuvraj Singh and Mohammad Kaif. Later, he received harsh criticism for violating Lord's customs and ruining the reputation of cricket as a gentleman's game. Ganguly claimed he was merely imitating a stunt pulled off by British all-rounder Andrew Flintoff when on a tour of India. For the first time since 1983, India made it to the World Cup Final in 2003, where they were defeated by Australia. With 465 runs at an average of 58.12, including three hundreds, Ganguly had a fantastic campaign.

By 2004, Sourav Ganguly had had a great deal of success as captain and was widely regarded as India's most successful cricket captain. However, during his time as captain, particularly during the World Cup, the 2003 Australia tour, and the 2004 Pakistan series, his personal performance declined. For the first time since 1969, Australia won a Test series in India in 2004. It was rumoured that Ganguly and the director of cricket in Nagpur disagreed on the style of pitch that will be utilised for the Third Test. The groundskeepers defied Ganguly by leaving a lot of grass on the field. According to some experts, this was done as spite or revenge against the Indian captain. Adam Gilchrist, the stand-in captain for Australia, went to the toss and saw Rahul Dravid waiting instead of Ganguly, prompting him to inquire about Ganguly's whereabouts. Dravid was unable to provide a conclusive response.

Sourav Ganguly was let go from the team in October 2005 due to inconsistent play in 2004 and 2005. The captaincy was given to Dravid, his former assistant, after he had been nominated and rejected in 2000, when the sport had a bad reputation due to match-fixing incidents. Ganguly tried to rejoin the team after deciding against retiring.
Incredible Performace- 2006-2007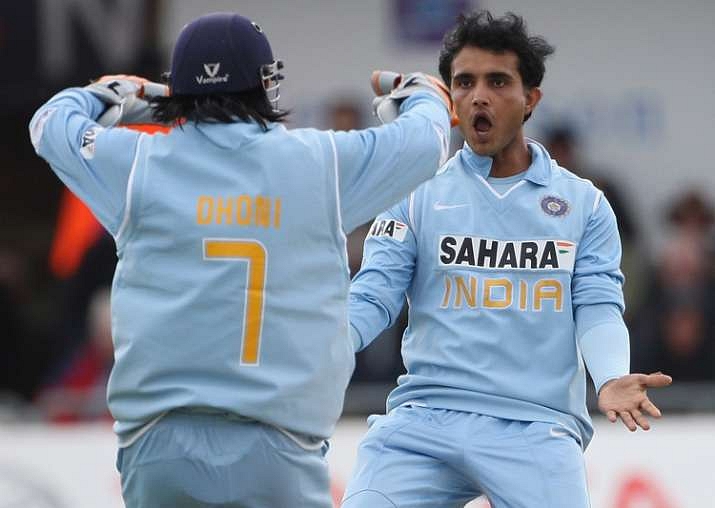 Greg Chappell took over as India's coach for the tour to Zimbabwe in September 2005. His disagreement with Ganguly generated a lot of news coverage. Ganguly, Chappell, and Amitabh Choudhary, the Indian team manager for the Zimbabwe trip, were invited to appear before the BCCI committee, where it was stated that they pledged to cooperate. Ganguly was thus replaced as team captain by Dravid after being dropped owing to his poor play and disagreements with the coach. Ten months later, during India's tour of South Africa, Ganguly was summoned back into the lineup after Suresh Raina and Mohammad Kaif, his replacements in the middle order, had inconsistent performances.

Sourav Ganguly returned to the Test team after India's dismal batting performance in the 2006 ICC Champions Trophy and their 4-0 ODI series loss in South Africa. Despite their recent subpar performances, Wasim Jaffer, Zaheer Khan, and Anil Kumble had already been chosen for the one-day team. The youth-first philosophy of coach Greg Chappell was criticised by many as a result of this. At 37/4, Ganguly hit 83 against the rest of South Africa in a tour match, changing his batting approach and using a middle-stump guard to help India win the game.

His score of 51 during his first Test innings upon his comeback helped India defeat South Africa in Johannesburg, giving the country its first Test match victory in South Africa. Ganguly scored the most runs on the scoring chart, despite the fact that India lost the series. He was called up to the ODI team following his successful Test comeback as India hosted the West Indies and Sri Lanka in back-to-back ODI tournaments. He had a match-winning 98 in his first ODI innings in over two years. He played brilliantly in both series, averaging close to 70, and against Sri Lanka won the Man of the Series Award.
In the official squad for the 2007 Cricket World Cup, Sourav Ganguly was given a spot. He scored the most goals for India in their first-round loss to Bangladesh. There were rumours of a rift between Chappell and several Indian team members after India was eliminated from the competition at the group stage. It was said that Ganguly disregarded management's orders to score rapidly. Chappell made the decision not to extend his contract with the Indian team and resigned as coach, citing family and personal reasons, after Tendulkar released a statement in which he said that what most affected the squad was that the coach has questioned our approach.

When facing Pakistan on December 12, 2007, Sourav Ganguly recorded his first double century of his career. In the first inning of the third and final Test of the series, he scored 239 runs. Together with Yuvraj Singh, they shared a 300-run fifth-wicket partnership. 2007 saw Ganguly maintain his prodigious form in both Test and ODI cricket. In 2007, he amassed 1106 Test runs at an average of 61.44 (with three hundreds and four fifties) to surpass Jacques Kallis as the second-highest run-scorer in Test matches. He also had the fifth-highest run total in ODIs in 2007, scoring 1240 runs at an average of 44.28, good for fifth place. His 2007 achievements earned him a spot in Cricinfo's World Test XI.
Joined KKR- 2008-2022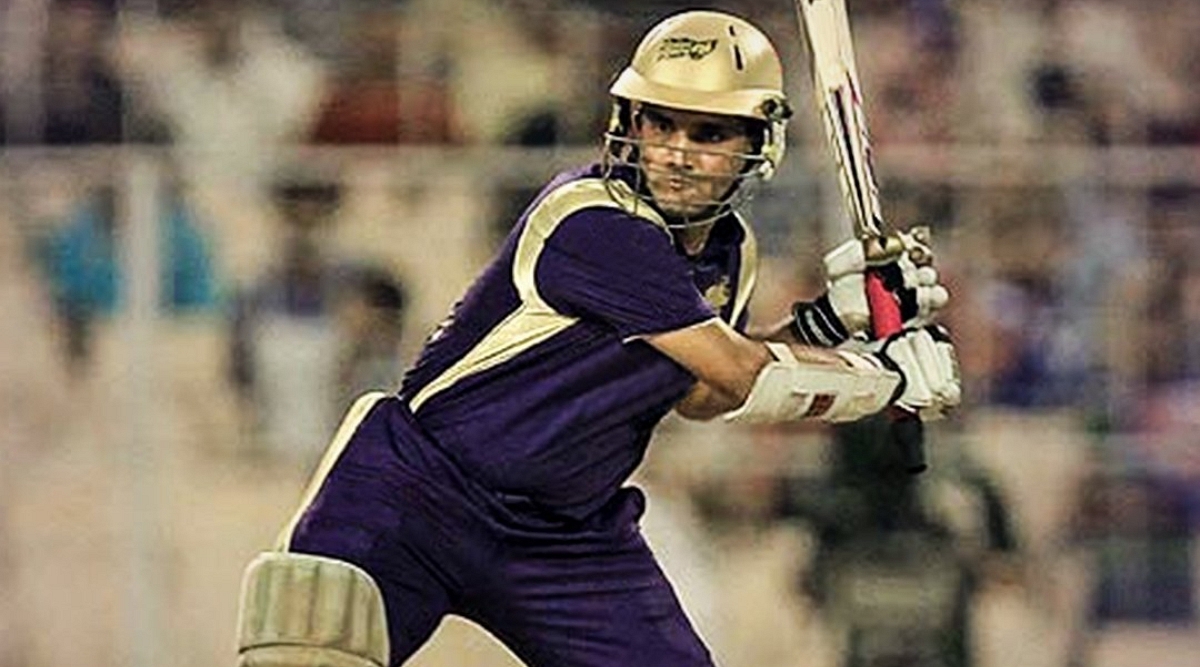 Sourav Ganguly joined the Shah Rukh Khan-owned Kolkata Knight Riders (KKR) squad in the Indian Premier League in February 2008 and was named captain (IPL). Ganguly commanded the KKR on April 18, 2008, during an IPL Twenty20 cricket match. They defeated Bangalore Royal Challengers by 140 runs (captained by Rahul Dravid and owned by Vijay Mallya). Brendan McCullum and Ganguly scored 10 runs in the first innings's opening exchange, and McCullum continued to cruise to an unblemished 158 runs in 73 balls. Ganguly reached his second T20 half-century on May 1 in a match between the Knight Riders and the Rajasthan Royals, scoring 51 runs off 39 balls for a 130.76 strike rate. Ganguly led the Knight Riders in runs scored with four 4s and two 6s in his inning.

On July 7, 2008, the media claimed that Ganguly was being considered as a candidate to his old coach Jagmohan Dalmiya for the position of President of the Cricket Association of Bengal (CAB). As the East Zone's representative, he might run for BCCI President in 2014, according to reports. Ganguly did not refute the reports or exclude such a course of action. Ganguly made the announcement that the Test series against Australia that begins in October 2008 would be his final that same year in October. Ganguly participated in all four Test matches and accrued 324 runs with a 54.00 batting average. Ganguly recorded his final test century in the second Test of the series in Mohali. In his first and second innings of the final test he played at Nagpur against Australia, he recorded scores of 85 and 0, respectively. Mahendra Singh Dhoni, the Indian captain, asked Ganguly to take charge of the team for the final time in the field during the fourth and final Test, where India needed just one wicket to win. India won the series 2-0 to claim the Border-Gavaskar Trophy back.
Sourav Ganguly was relieved of his duties as KKR captain for the 2009 IPL season in May 2009, and McCullum took his place. When KKR ended last in the standings with three victories and ten losses, the decision was questioned by the media and other team members.

After that, he was hired by Bengali television network Zee Bangla to host the reality quiz show Dadagiri Unlimited. It featured contestants from West Bengal's 19 districts, who had to respond to questions provided by Ganguly. He was named the chairman of the CAB's Cricket Development Committee by August.

At the conclusion of each cricket season, the committee receives a report from the selectors, evaluates the selectors' accountability, and makes any required suggestions. In October 2009, he participated in the Ranji Cup for the Bengal team. In the game against Delhi, Ganguly hit 110 runs and partnered with Wriddhiman Saha for 222 runs.

After KKR finished last in the second season of the IPL, Sourav Ganguly was assigned the captaincy of the team once more in the third. Dav Whatmore took over as coach in place of John Buchanan. For KKR, Ganguly scored 1,031 runs and got eight wickets in 40 games and 38 innings. He was signed by the Pune Warriors India in the fourth IPL season after his initial bid went unaccepted. In four games and three innings, he scored 50 runs.

Sourav Ganguly has been named the Captain cum mentor for Pune Warriors India for the 2012 campaign. He made the decision to retire from the sport and not participate in the IPL in 2013 on October 29, 2012. 2018 saw the release of his autobiographical book A Century is Not Enough.

Ganguly was chosen to serve as the Delhi Capitals IPL team's advisor in March 2019. He served as the President of the Bengal Cricket Association from 2015 until October 2019. He was elected President of the Board of Control for Cricket in India in October 2019.
Sourav Ganguly's Net Worth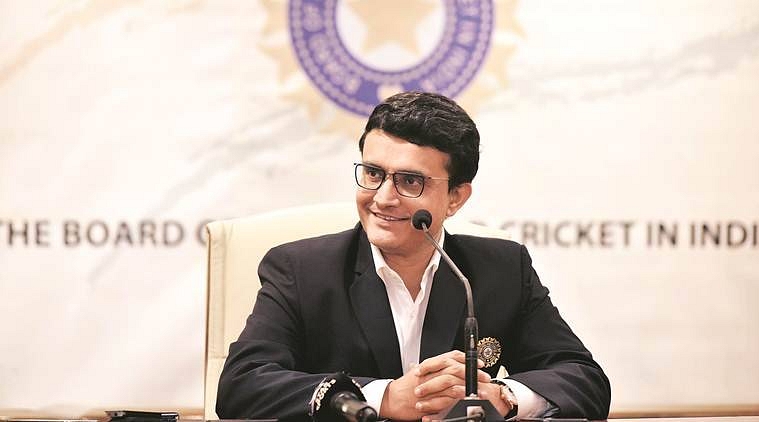 Sourav Ganguly's net worth is $50 million US or 365 crore rupees, as of 2022. Cricket was the primary source of both his income and wealth. Additionally, Sourav Ganguly has a very high brand value and is the most well-liked player in the world. As a commentator for numerous international and domestic cricket matches, he also makes a sizable chunk of money. He also demands a hefty sum of money to endorse numerous brands.

In addition, Sourav Ganguly receives substantial compensation for his endorsements of JSW Cement, Ajanta Shoes, My11 Circle, Tata Tetley, Acilar Lens, and Senco Gold. Fortune Oil from the Gautam Adani Group is also supported by Sourav Ganguly. He only receives crores in revenue from endorsements year in total. In addition to serving as the honoured president of CAB and the President of the Editorial Board of Wisden India, Ganguly is a co-owner of the Atletico Club de Kolkata squad in the Indian Super League (ISL).

In Kolkata, India, Sourav Ganguly owns an opulent designer home that he purchased in 2009. His home is currently worth 7 crore Indian rupees. Additionally, he is the owner of numerous real estate assets across the nation. Average cars make up Sourav Ganguly's collection. Audi, BMW, and Mercedes Benz are a few of the high-end vehicles he owns.
Sourav Ganguly's Controversies
Refusing to Carry Drinks for Teammates
Sourav Ganguly made his one-day debut while travelling to Australia with the Indian team in 1991–1992. Up to his reappearance on the trip to England in 1996, he wouldn't make another appearance abroad for the next four years. On the tour to Australia, it was said that Ganguly refused to carry drinks—one of the duties of a benched player. Later on, Ganguly refuted these claims.
Lancashire Controversy
In 2000, Sourav Ganguly participated in county cricket for Lancashire. He did not fit within the structure, therefore neither he nor his squad had a very memorable experience. One story states that he allegedly handed his sweater to teammate Michael Atherton and asked him to carry it over the line due to his alleged princely behaviour. There were rumours that he had anticipated having someone else carry his gear bag. Additionally, no one from his team could be seen cheering from the dressing room balcony when he once shot a fifty.
Affair with Nagma
In the early months of 2001, as India prepared to host Australia, there were persistent rumours of Sourav Ganguly's alleged liaison with actress Nagma. There have been rumours that the two visited a South Indian temple and participated in a pooja intended for married couples. Dona, Ganguly's wife, supported her husband throughout this. Even Chandidas Ganguly, the father of Ganguly, stated to Times of India that he thought the two's photos had been altered.
Bans
Sourav Ganguly received three match suspensions for expressing disagreement with an umpire's ruling. The first time it happened was in 1998 when he complained about being sent off during the Australia test in Bangalore. He received a one-day international suspension (ODI). After that, Ganguly received a second suspension in 2000 while Zimbabwe was visiting India for a effort to intimidate the umpires. The most recent instance occurred in 2001 during a tour of Sri Lanka, when he displayed his bat after being called out leg-before. He received yet another ODI ban. In addition, he was once suspended for a total of six games in 2005 for having a slow over rate. That came at a difficult time for him because he was having trouble scoring runs and his captaincy was under scrutiny.
Shirtless Controversy
Sourav Ganguly removed his shirt and waved it in the air as his side celebrated during a dramatic match in which India chased down 326 to win the NatWest series. According to John Wright's account in the Indian Summers, Harbhajan Singh had intended to do the same for the entire team when Rahul Dravid intervened. That didn't deter Ganguly, who impulsively lunged for it. It was retaliation for Andrew Flintoff's comparable behaviour at Wankhede Stadium earlier that year, following England's thrilling victory over India.
Shane Warne Controversy
After a match between the Rajasthan Royals and Kolkata Knight Riders in Jaipur in 2008, Shane Warne vented his resentment. Warne complained to the media about how his team had to wait for Sourav Ganguly to enter the field in order to begin the batting and how his batsmen had to wait for the other team for a total of five minutes. He also criticised Ganguly for requesting the umpire to determine whether a Rajasthan fielder had taken a catch cleanly.
Sourav Ganguly BCCI Supreme Court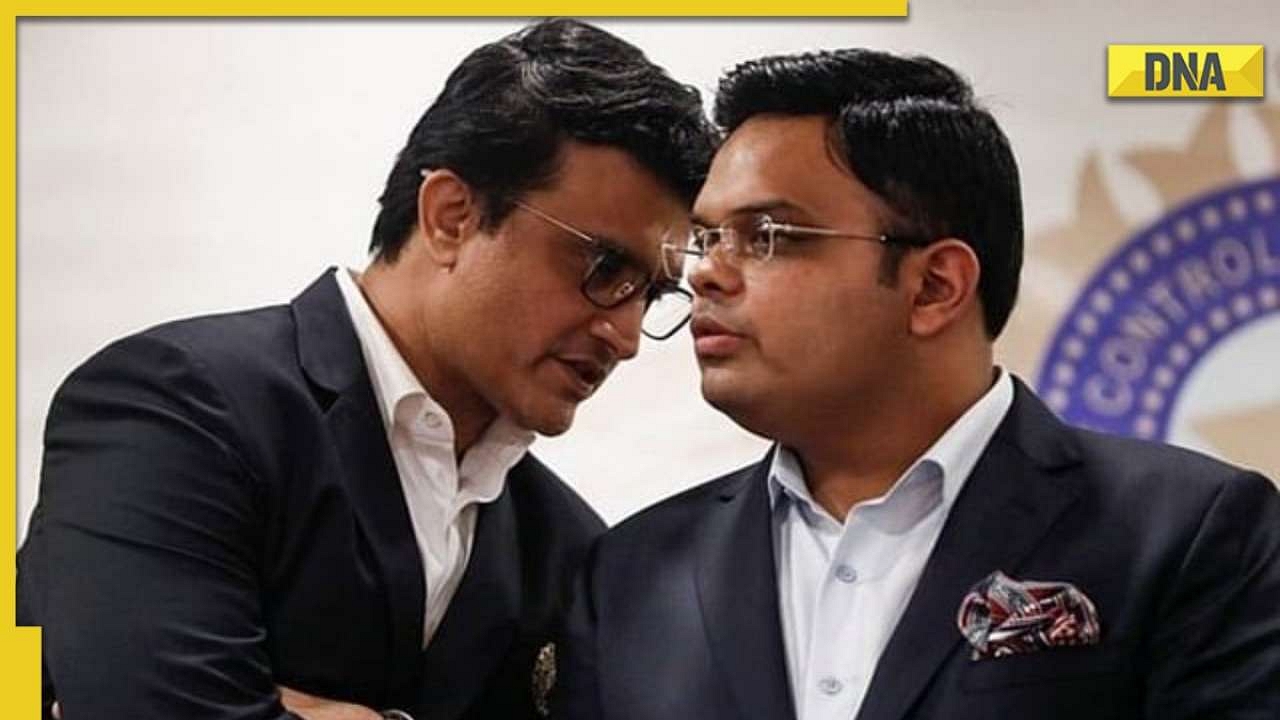 The Supreme Court made a statement in September 2022, granting the Board of Control for Cricket in India (BCCI) request for a 12-year term of administrators before a cooling-off period begins. This decision will extend the terms of the cricketing organization's president Sourav Ganguly and secretary Jay Shah.
Sourav Ganguly and Shah will be free to continue working for BCCI till 2025 thanks to the court judgment.
As the BCCI regulations changes, Sourav Ganguly, Jr. Shah can breathe a sigh of relief.

Sourav Ganguly's Awards and Achievements
1998: Sport Star Person of the Year
1998: Arjuna Award
2000: CEAT Cricketer of the Year
2002: CEAT Indian Captain of the Year
2003: Award for Cricketing Excellence
2004: Padma Shri
2004: Rammohan Roy Award
Sourav Ganguly Records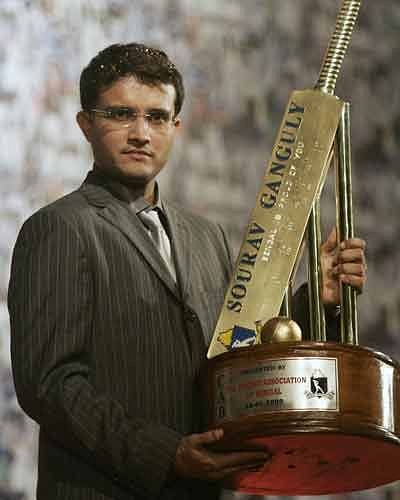 Sourav Ganguly became India's most successful Test captain during his reign, which lasted from 2000 to 2005. He guided them through a record 49 games, which is twice as much as both Mohammad Azharuddin and Sunil Gavaskar.
Sourav Ganguly led his team to victory on 21 occasions, which is seven times more than Azharuddin, who had the second-most victories.
Sourav Ganguly's Test batting average as captain was lower, at 37.66, compared to his non-captaincy average of 45.47.
Sourav Ganguly was the fourth Indian cricketer to play in more than 300 ODIs, the seventh Indian to participate in 100 Test matches, and the fourth to score the fourth-most runs for India in Tests.
Sourav Ganguly is ninth overall and third among Indians in terms of total ODI runs after Virat Kohli and Sachin Tendulkar (who has the most ODI runs).
In Test games, Sourav Ganguly has 16 centuries, while in ODIs, he has 22. In ODIs, he is one of just ten batters to have amassed more than 10,000 runs.
Sourav Ganguly has compiled the most century partnerships (26) for the first wicket, along with Sachin Tendulkar, to form the most productive opening pair in One Day Cricket. They hold the world record for the most 50-run partnerships in a first wicket, having amassed more than 7000 runs at an average of 48.98. (44 fifties).
After Sachin Tendulkar, Sourav Ganguly became the fourth player to surpass 11,000 ODI runs, becoming the fastest player to do so.
Sourav Ganguly is the first Indian captain to have triumphed in a Test series against Pakistan as of 2006.
Along with Tendulkar, Kallis, Sanath Jayasuriya, and Tillakaratne Dilshan, Sourav Ganguly is one of only five players in ODI cricket history to record the incredible treble of 10,000 runs, 100 wickets, and 100 catches.
Sourav Ganguly is the only cricketer to have received four One Day International Man of the Match honours in a row.
Sourav Ganguly is third among Indians and the ninth-highest run scorer in ODI history with 11,363 runs.
Sourav Ganguly currently holds the record for scoring the most runs of any batter in an ICC Champions Trophy final (117)
Sourav Ganguly was also the first player in the history of the ICC Champions Trophy to record three centuries.
Sourav Ganguly is the Indian batsman with the highest individual score (183) in the Cricket World Cup.
Sourav Ganguly is one of the 14 cricketers in the world with at least 300 ODIs and 100 Test matches under their belt.
The only other batsman to record a century on his debut and be out on the first pitch of his final Test innings is Sourav Ganguly.
Sourav Ganguly's Interesting Facts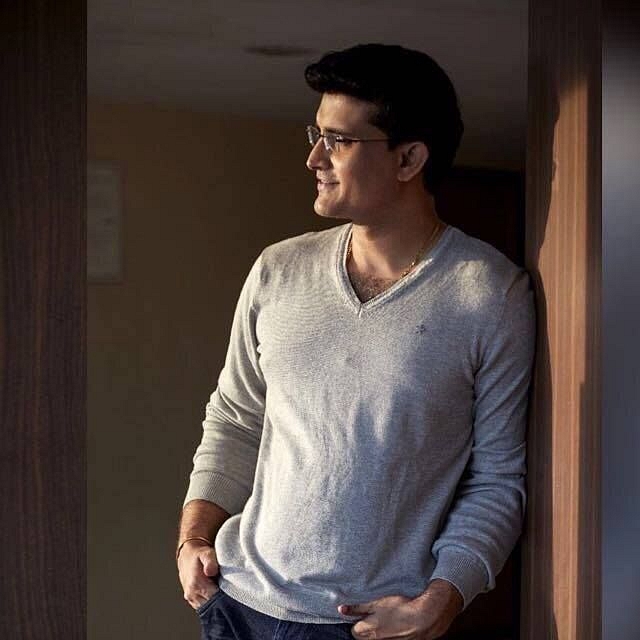 Parents and teammates of Sourav Ganguly used to refer to him as Maharaja and Dada, respectively. Due to his outstanding batting, Sir Geoffrey Boycott later given him the moniker The Prince of Calcutta.
Sourav Ganguly replaced his older brother Snehasish Ganguly, who had been cut from the team, when he made his first-class debut for Bengal in 1989.
For India, the Prince of Calcutta was fortunate. In test cricket, India never lost a game when Sourav Ganguly hit a hundred.
At MS Dhoni's request, Sourav Ganguly led the Indian squad for five minutes against Australia in his final international game.
Sourav Ganguly has played for three County teams Lancashire (2000), Glamorgan (2005), and Northamptonshire (2006).
In addition to playing traditional cricket, Sourav Ganguly owned a restaurant called The Food Pavilion.
Because of his passion for the game, Sourav co-owns the ISL team Atletico De Kolkata
In honour of his outstanding career as a cricket player, the West Bengal government named a road in Rajarhat Gopalpur (Sourav Ganguly Avenue) in his honour.
Social Media
Frequently Asked Questions