Disha Vakani | Movie, TV Shows, Biography, Net Worth, Age

Violeena Vargav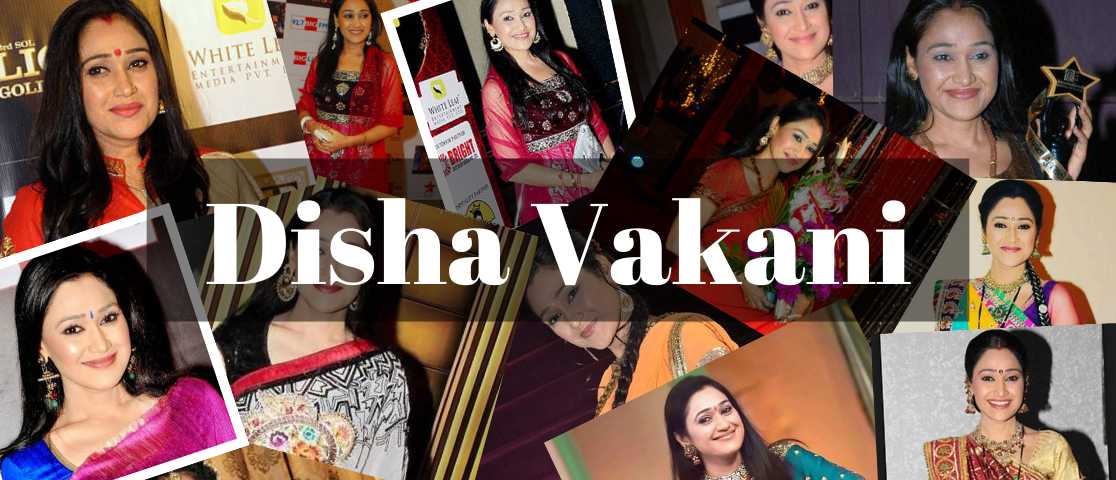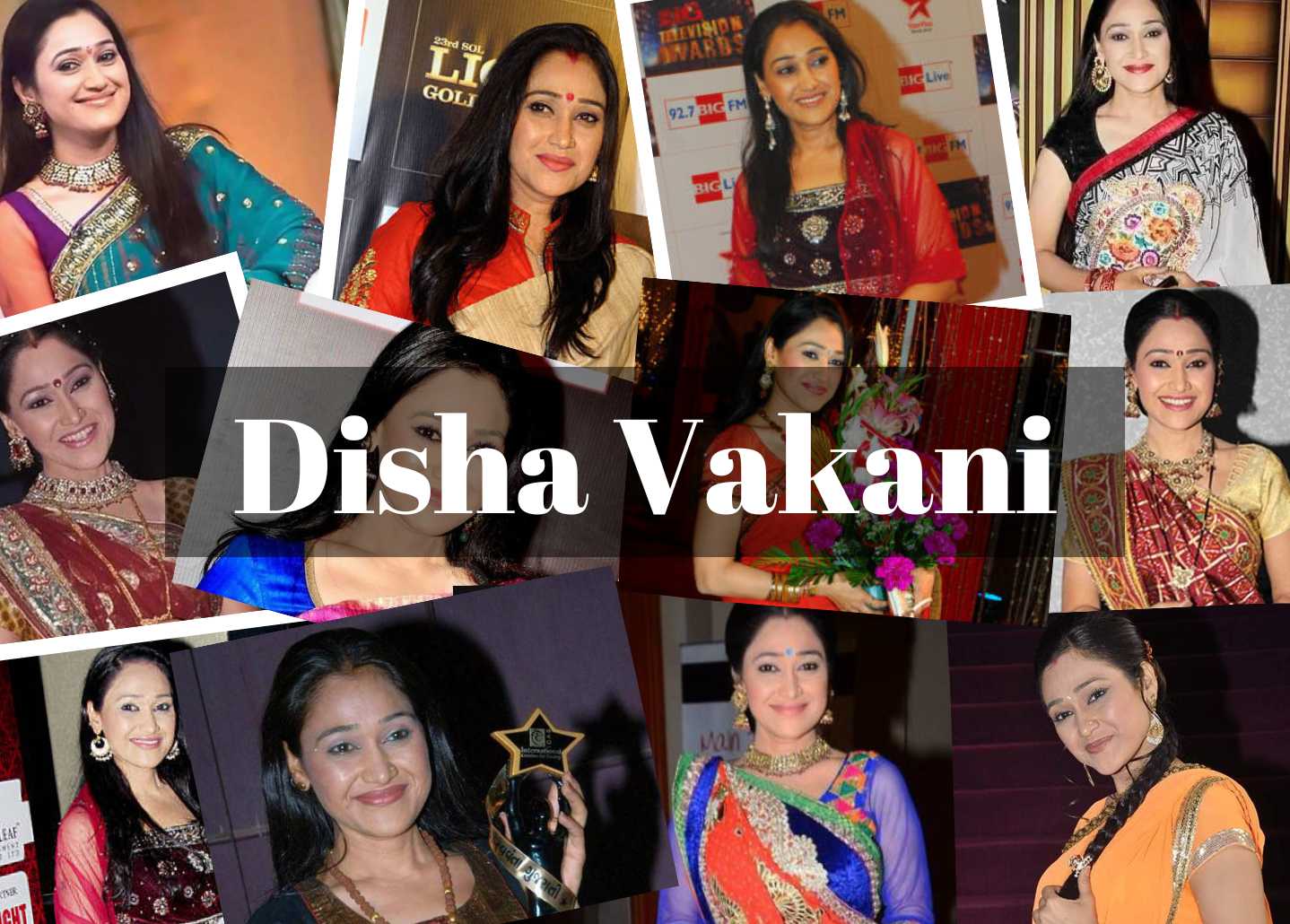 Disha Vakani's Biography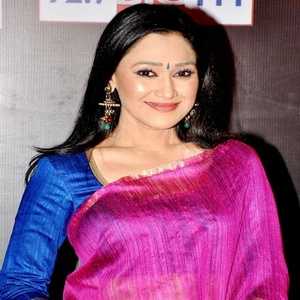 Disha Vakani is a famous Indian TV and Film Actress. On the sitcom Taarak Mehta Ka Ooltah Chashmah, she played the part of Daya Jethalal Gada, for which she is well-known. She is loved for her role as Dayaben in the show. The character's unique voice and Garba dance are a favorite of the audience.

Disha Vakani's birthday is on 17 September 1978. Disha Vakani's age is 44, as of 2022. Disha Vakani's birthplace is Ahmedabad, Gujarat, India. Disha Vakani's zodiac sign is Virgo. Disha Vakani's height is 1.65m or 5'5 inches. Disha Vakani's religion is Jainism.

Disha Vakani starred in a number of movies, too numerous to name here, including Kamsin: The Untouched, C Kkompany, Love Story 2050, Jodha Akbar, and Devdas. Actress Disha Vakani has a lot of talent. She had won a number of prizes for her acting in movies and television. Disha Vakani, won the third Zee Gold Award, the ninth Indian Telly Award, the tenth Indian Telly Award, the Indian Television Academy Award, and the Indian Television Academy Award.
Claim Your FREE Celebrity Shoutout
✕
Claim Now!
Disha Vakani's Family and Disha Vakani's Education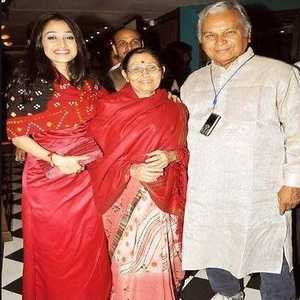 Disha Vakani's father's name is Bhim Vakani. Disha Vakani's mother's name is not known. She was born into a Gujarati Jain Family in Ahmedabad. Disha Vakani also has a brother whose name is Mayur Vakani. Mayur Vakani is also an actor and played the role of Dayaben's brother in the show Tarak Mehta Ka Ooltah Chashmah. The Father of Disha Vakani worked as a drawing instructor in a school. In addition, he owns a theatre. Disha has been interested in drama since she was a young child because her family is involved in background theatre.

When Disha's father ran the theatre, she reportedly recalled that he used to become frustrated because he couldn't find any actresses. Gujarati women at the time did not appreciate theatre. Disha made the decision to become an actress and work in her father's theatre at that point.

Disha Vakani attended the Siddhartha High School, Ahmedabad for her primary education. After completing high school, she then graduated with Dramatic Arts in Diploma from Ahmedabad.
Talk To Similar Celebrities
Disha Vakani's Marriage
Mayur Padia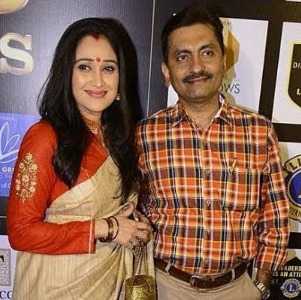 Actress Disha Vakani is married to Mayur Padia. Disha Vakani and Mayur padia got married on 24 November 2015. Mayur Padia is a Mumbai-based Chartered Accountant. The couple has been married for 7 years, as of 2022.

On 27 November 2017, Disha Vakani gave birth to a baby girl. The name of their daughter is Stuti Padia. In 2022, the couple became parents to a baby boy.
Disha Vakani's Career
Disha Vakani began her acting career in Gujarati theatre, performing in plays like Kamal Patel vs. Dhamal Patel and Lali Lila. She has made cameo appearances in Hindi films including Jodhaa Akbar and Devdas (2002). (2008). Since 2008, she has starred as Dayaben Gada in the sitcom Taarak Mehta Ka Ooltah Chashmah on SAB TV. Her brother Mayur Vakani also performs as Sundarlal or Sundar, her on-screen sibling. In September 2017, she left on maternity leave and never came back. After leaving the show, she is never spotted on television or social media.

Disha Vakani's Debut Movie- Kamsin: The Untouched (1997)
Amit Suryavanshi's drama film Kamsin: The Untouched is shot in Hindi. 1997 saw the release of the movie under the Sai Baba Film banner. Disha Vakani and Shiva Nindani are included in the cast of the film. It is Disha Vakani's debut motion picture.

In the movie's narrative, Disha, a college student, and her pals embark on a trip to the country over break from school. When her friends start dying one by one, problems arise. Disha Vakani plays the role of Pinky in the movie.

Phool Aur Aag (1999)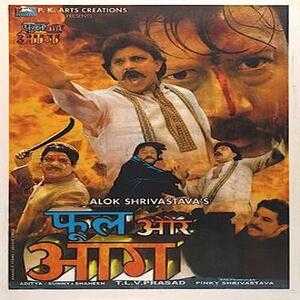 The 1999 Hindi-language action movie Phool Aur Aag, starring Mithun Chakraborty, Jackie Shroff, Harish, Ayesha Jhulka, Archana, Aruna Irani, and Rakesh Bedi, was directed by T L V Prasad. The movie was a remake of Maru Malarchi, a Tamil film. Disha Vakani played a supporting role in the movie.

The Zamindar Deva goes above and beyond for its citizens. He commits a substantial sum of money toward building schools, hospitals, and temples. All of Deva's advantages lead to unfathomable respect from fellow citizens. Deva, however, earns the anger of the public after saving a girl from a snake bite one day. This leads to significant miscommunication between the two towns, which leads to a bloodbath.
Devdas (2002)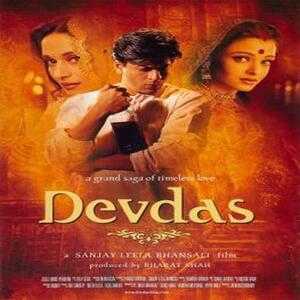 Sanjay Leela Bhansali directed the romantic drama film Devdas in 2002. Mega Bollywood, Bharat Shah's production company, handled the production. Along with Madhuri Dixit, Aishwarya Rai, and Shah Rukh Khan, it also has Jackie Shroff, Kirron Kher, Smita Jaykar, and Vijayendra Ghatge in supporting parts. Based on Sarat Chandra Chattopadhyay's 1917 novel of the same name, the movie tells the tale of affluent law graduate Devdas Mukherjee, who returns from London to wed his childhood friend Parvati (Paro). However, his spiral into alcoholism triggers his family's rejection of their marriage, which ultimately causes his emotional state to deteriorate and forces him to seek solace with Chandramukhi, a prostitute with a kind heart. Disha Vakani has a supporting part in the film.

After rereading the book, Bhansali became motivated to adapt it into a movie. He first revealed his plans for the project in November 1999. Together with Prakash Ranjit Kapadia, who also penned the dialogue, they wrote the screenplay. The sets were constructed by Nitin Chandrakant Desai for a cost of 200 million between August 2000 and May 2001. He conducted in-depth research on British Raj-era Calcuttan building architecture alongside Bhansali and other teams. From November 2000 to April 2002, Binod Pradhan oversaw principal photography, which took place in Bikaner, Film City, and Filmistan. The soundtrack was written by Ismail Darbar and Birju Maharaj, and the background music was by Monty Sharma.

Devdas had its world premiere on July 12 of that year after having its Cannes premiere on May 23. With a $500 million budget, it was the most expensive Indian movie ever made at the time. When the movie opened in theatres, it received better reviews than it did when it had its Cannes debut. The movie was a critical and financial triumph, being the highest-grossing Indian movie of the year. It received multiple honours, including eleven Filmfare Awards, including the Best Film, Best Director (Bhansali), Best Actor (Khan), Best Actress (Rai), and Best Supporting Actress awards. It also received five National Film Awards (Dixit). Additionally, it was put in for the BAFTA Award for Best Film Not Made in English.
Khichdi (2004)
A Hindi-language sitcom titled Khichdi was created by UTV Software Communications in collaboration with Hats Off Productions and premiered on STAR Plus on September 10, 2002. On STAR Plus and its sibling stations, the show has been repeated numerous times. It served as the franchise's inaugural season of Khichdi. In 2004, Disha Vakani played the role of a nurse on the show. Instant Khichdi, the second installment of the franchise, was broadcast on STAR One, a sister station of Star Plus. The replays have been shown on a number of stations, including Pogo and STAR Utsav. A third series, again titled Khichdi, with twenty episodes debuted on StarPlus on April 14, 2018.

Khichdi tells the tale of the Parekh family, a Gujarati clan that resides in a grand palace. The combined family runs into several difficulties that are traditionally Indian, yet they attempt to resolve them in the most unusual way imaginable. This is a humorous group of individuals that are fiercely committed to their separation movement. They wish to liquidate their inherited property, relocate, and start new nuclear families on their own. But their family's patriarch disagrees. Although he offers them the chance to leave and support themselves independently, none is willing to give up the money that is owed to them.
HERO - Bhakti Hi Shakti Hai (2005)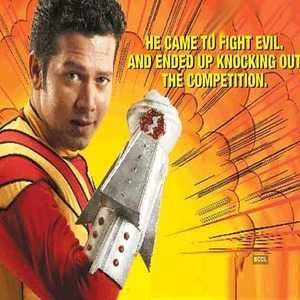 THE HERO: Bhakti Hungama TV broadcast the Indian superhero television series Hi Shakti Hai from May 30, 2005, until August 9, 2007. It is about the brave actions and heroic exploits of a superhero named Hero, who is granted extraordinary magical abilities by the Goddess Durga to aid him in battling criminals and supervillains. directed by Waseem Sabir and Imtiaz Alam, and created by UTV's Arif Ali. Disha Vakani played a supporting role in the movie.

The protagonist of the tale is a little kid named Joy, who is despised by the majority of his contemporaries and his brother due to his naive demeanour. The only people that help Joy are his mother and two of his buddies, Meenu and Chhota Pape. Joy strives to protect his family after they are attacked by several thugs one day. But Joy's mother suffers pain, and his brother starts to hate him even more.

Joy visits the temple of goddess Durga seeking assistance so that she can help him become brilliant and intelligent like his brother because of all these negative things happening in his life. The Goddess is impressed by his innocence and unwavering resolve and grants him a magical ring that will allow him to change into the superhero HERO. Only when Joy is in his hero form can Goddess Durga make Joy's cherished toys Dholu and Babli into live things. Joy's life is about to embark on a new journey in which he will defend the Earth from strong supervillains.
Mangal Pandey: The Rising (2005)
A 2005 Indian historical biographical drama film titled Mangal Pandey: The Rising is based on the biography of Mangal Pandey, an Indian soldier credited with helping to ignite the Indian uprising of 1857. Ketan Mehta is the director, Bobby Bedi is the producer, and Farrukh Dhondy wrote the screenplay. Aamir Khan, who had taken a break after Dil Chahta Hai, makes a comeback in the major role (2001). It had its world premiere at the 2005 Cannes Film Festival's Marché du Film. It had the fourth-highest box office take in 2005. Disha Vakani played the supporting character of Yasmine in the movie.

An epic story of friendship, treachery, love, and sacrifice, Mangal Pandey - The Rising is set against the backdrop of what the British referred to as the Sepoy Mutiny but which the Indians referred to as the First War of Independence. As it was known, Company Raj had been pillaging the nation, treating the citizens unfairly, and inciting a great deal of hatred. Mangal Pandey, a brave sepoy, saves the life of his British commanding officer, William Gordon, during a bloody engagement in one of the Afghan conflicts the Company fought in the middle of the 20th century. Mangal owes Gordon a debt of gratitude, and the two men grow close friends regardless of race or rank. The emergence of a new rifle called the Enfield quickly puts the alliance in jeopardy. The new weapon comes with a new cartridge that is purportedly greased with pig and cow fat. The Indian sepoys become irate and resentful because the fresh cartridge must be a bit into before it can be loaded. Hindus revere the cow, but Muslims restrict the consumption of pork. Mangal Pandey - The Rising narrates the story of friends, lovers, and rivals, exploiters and exploited, as well as the development and awareness of a man and a nation, all while taking place in one of the world's most stunning countries and spanning multiple eras. This is the tale of a single guy and his quest for freedom.
Aahat (2005)
B. P. Singh created the Indian thriller/horror anthology television series Aahat for Sony Entertainment Television. The show debuted on October 5th, 1995. The first, second, and fifth seasons' episodes aired every half-hour, while the third, fourth, and sixth seasons' episodes aired every hour. Virendra Saxena, Tom Alter, Om Puri, Mandira Bedi, Disha Vakani, Shivaji Satam, and Ashutosh Rana has featured on the show. The show also featured actors Satyadev Dubey and Nivaan Sen, both well-known figures in the theatre. In the years 1999 and 2000, Canadian actor Remi Kaler also appeared in the series. Shakti Anand starred in the sixth season, which debuted on February 18 and concluded on August 4 of the same year.

The first season largely consisted of whodunit-style crime thrillers, with relatively sporadic supernatural incidents. Each narrative after the first season concentrated on a distinct aspect of paranormal activity, such as ghosts, zombies, phantoms, undead people, possessed objects, witches and wizards, and so on.
Jodha Akbar (2008)
Ashutosh Gowariker is the director of the 2008 Indian epic historical love story drama film Jodhaa Akbar. The titular roles are played by Hrithik Roshan and Aishwarya Rai Bachchan. Disha Vakani played a supporting role in the movie. The movie, which takes place in the 16th century, depicts Princess Jodhaa Bai, who becomes Mughal Emperor Akbar's wife through a marriage of convenience, and their courtship. The musical composition was written by A. R. Rahman, and it was both critically and financially successful. On February 15, 2008, Jodha Akbar received a worldwide theatrical release. It was a commercial and critical triumph upon release, rising to become the third-highest-grossing Hindi movie of 2008.

A renowned Mughal Emperor named Akbar and a Rajput princess named Jodhaa were wed in an alliance marriage that resulted in pure love in the sixteenth century, according to the love story Jodhaa Akbar. Emperor Akbar achieved unparalleled political success. After conquering the Hindu Kush, he expanded his dominion by conquest until it included all of Asia, from Afghanistan to the Bay of Bengal and the Himalayas to the Godhavari River. The most aggressive Hindus, the Rajputs, were won over to Akbar's side by a cunning combination of tolerance, generosity, and force. But Akbar had no idea that when wed Jodhaa, a fiery Rajput princess, he would be on a new trip—the path of true love—while also attempting to improve his relations with the Rajputs. Jodhaa, the daughter of King Bharmal of Amer, disliked being used as a mere political pawn in this marriage of alliance, and Akbar's toughest struggle now was to gain Jodhaa's love—a love that was buried deep behind bitterness and strong prejudice.

At the Golden Minbar International Film Festival and the So Paulo International Film Festival, Jodha Akbar received two honours and the audience prize for best foreign language film. It received two prizes at the 56th National Film Awards: Best Costume Design and Best Choreography (Chinni Prakash & Rekha Prakash for Azeem-o-Shaan Shahenshah) (Neeta Lulla). It got 11 nominations for the 54th Filmfare Awards, including Best Actress for Rai Bachchan, Best Supporting Actor for Sood, and Best Music Director for Rahman, and took home 5 prizes, including Best Film, Best Director (Gowariker), and Best Actor (Roshan). Additionally, it received two nominations for the third Asian Film Awards and won 10 International Indian Film Academy Awards and 7 Star Screen Awards.
Tarak Mehta Ka Ooltah Chashmah (2008)
The Hindi seial Taarak Mehta Ka Ooltah Chashmah, usually abbreviated as TMKOC, is based on Taarak Mehta's weekly column Duniya Ne Undha Chasma in Chitralekha magazine. Asit Kumar Modi is the producer of it. It debuted on July 28, 2008, and is currently broadcast on Sony SAB. SonyLIV also offers it digitally. The programme currently holds the record for the most episodes of an Indian daily sitcom on television.

The Gokuldham Co-operative Housing Society is an apartment building in Powder Gali, Film City Road, Goregaon East, Mumbai. The series is set there and centres on the residents of the Gokuldham Society, who come from various socioeconomic backgrounds.

The show also refers to Gokuldham as Mini India. The inhabitants of Gokuldham are depicted dealing with a variety of issues and discovering answers to them. The programme occasionally brings up societal topics. The majority of the episodes centre around Jethalal getting into trouble and Taarak Mehta, his best buddy and what he refers to as his Fire Brigade, saving him. To encourage unity in diversity, society members act as extended families and support one another when they are having troubles. The members of Gokuldham observe all the holidays and host a variety of events.
Disha Vakani's Career Timeline
Disha Vakani's Awards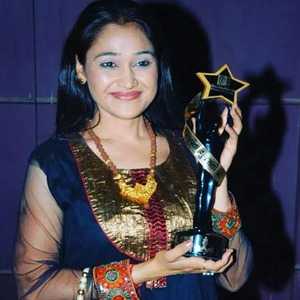 2009: 9th Indian Telly Awards- Best Actor in a Comic Role- Female (Popular) for Tarak Mehta Ka Ooltah Chashmah
2009: Indian Television Academy Awards- Best Actress- Comedy for Tarak Mehta Ka Ooltah Chashmah
2010: 3rd Zee Gold Awards- Best Comic Actor for Tarak Mehta Ka Ooltah Chashmah
2010: 10th Indian Telly Awards- Best Actor in a Comic Role- Female (Popular) for Tarak Mehta Ka Ooltah Chashmah
2014: Indian Television Academy Awards- Best Actress- Comedy for Tarak Mehta Ka Ooltah Chashmah
2015: Indian Television Academy Awards- Best Actress- Comedy for Tarak Mehta Ka Ooltah Chashmah
Disha Vakani's Controversies
Leaving Tarak Mehta Ka Ooltah Chashmah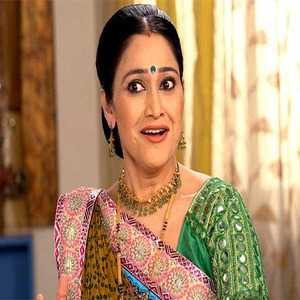 In 2017, Disha Vakani departed Taarak Mehta Ka Ooltah Chashmah. She took maternity leave since she and her husband, Mayur Padia, were expecting their first child. The actress was rumoured to return in 2019, and negotiations with Asit Kumarr Modi and the producers had already begun.

Before going on maternity leave, Disha Vakani allegedly made a huge salary of 1.25 lakhs. Our Dayaben, however, requested a pay increase and wanted an amount of 1.50 lakhs per episode this time around during discussions for a comeback. That was certainly a great leap to take into account.

On the other side, rumours even said that Disha wanted the shoot to be over by 6 PM. She felt at ease working solely from 11 to 6. Due to the terms and conditions, nothing happened, and her return to Taarak Mehta Ka Ooltah Chashmah was delayed. Disha Vakani's homecoming is frequently alluded to in sitcom plots, but nothing has ever come to pass.
Throat Cancer Rumours
The devastating news that Disha Vakani had throat cancer shocked the world. According to rumours, Dayaben, better known as Dayaben from Taarak Mehta Ooltah Chashmah, developed cancer as a result of her unusual tone. Her brother Mayur Vakani dismissed the rumours, stating that they were untrue. The show's financier, Neela Film Productions, also said that the reports were false.


After online rumours of Disha Vakani having throat cancer recently appeared, her supporters became concerned. Dilip Joshi, the actress' co-star in Taarak Mehta Ka Ooltah Chashmah, was quick to deny the rumour. Malav Rajda, the show's director, has now responded to a media allegation asserting that Disha is afflicted with throat cancer because of the unusual voice of her character Daya Ben. He posted a note dispelling the rumours on his Instagram account.
Disha Vakani's Net Worth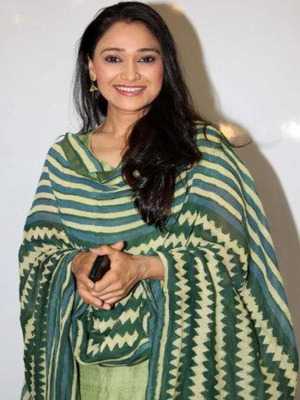 Disha Vakani has contributed to numerous movies and TV series. She has also acted in a number of popular movies, including Devdas, Jodha Akbar, C Kkompany, and Love Story 2050. She has contributed to a number of television programmes, including Khichdi, Hero Bhakti Hi Shakti Hai, and Aahat, to name a few.

Disha Vakani's net worth is estimated to be approximately $5 million US or 37 crores INR, as of 2022. Disha Vakani's sources of income include her acting jobs in various movies and TV Shows. She became popular with the serial Tarak Mehta Ka Ooltah Chashma. According to reports, she received 1.25 lakhs INR per episode. Such figures have definitely helped her increase her net worth.

In addition to this, Disha Vakani also drives a BMW. Disha Vakani gained fame among TV viewers and started appearing in a number of TVCs and brand advertisements.
Disha Vakani's Interesting Facts
Disha Vakani began her career as a theatre performer and appeared in numerous shows.
In the play Kamal Patel vs. Dhamal Patel and Lali Lila, Disha Vakani made her on-stage debut.
Disha Vakani made her debut as a lead actress in the 1997 movie Kasmin: The Untouchable.
Alongside well-known actors like Hrithik Roshan and Aishwarya Rai Bachchan, Disha Vakani starred in the movie Jodha Akbar as Madhvi.
Mayur Vakani who is playing the role of Dayaben's brother, Sundar Lal, in Tarak Mehta Ka Ooltah Chashmah is the real brother of Disha Vakani.
After taking maternity leave in September 2017, Disha Vakani made a brief appearance in Tarak Mehta Ka Ooltah Chashmah in October 2019.
Frequently Asked Questions