Thank you so much! You will be contacted by our team shortly.
Ujjwala Raut
Ujjwala Raut
Book video @

₹ 999
Secured & Safe Payments
---

Buy For

₹949
Extra ₹50 off on this booking
Members Only

Flat 15% Off
Additional discount for Prime Users
---
Money-back Guarantee!
If for some reason, your request could not be completed, we'll refund your money within 3-5 working days.
Need help?
Reach out to us on WhatsApp or Email for queries. Our support team shall get back to you within 2-3 working days.
Secured & safe payments
Every transaction is 100% safe. Your payment details are encrypted during the transaction to safeguard your data.
Experience the Magic of Celebrity Wishes - Book a Personalised Celebrity Wish From Ujjwala Raut
Are you tired of giving the same old gifts for birthdays, anniversaries, weddings, or festivals? It's time to level up your gifting game! We are excited to introduce an exclusive opportunity that will leave your loved ones speechless. Picture the look of pure joy and awe on their faces when they receive a personalised wish from their favourite celebrity. Whether it's a milestone birthday, a cherished anniversary, or a momentous wedding, these celebrity wishes will add an unforgettable touch of magic and glamour to their special occasion. Say goodbye to ordinary gifts and embrace the extraordinary with our unique and unforgettable celebrity greetings.
With our platform, you can easily book personalised wishes from a wide range of renowned celebrities, regardless of where you or your loved ones are located. Distance is no longer a barrier to making someone's day truly remarkable. Just imagine the excitement of receiving a heartfelt message or a happy birthday song from a celebrity they admire. This extraordinary experience will create memories that last a lifetime, making your loved one's celebration absolutely unforgettable. Refrain from settling for ordinary when you can create extraordinary moments with personalised celebrity wishes.
Book A Personalised Celebrity Invitation Video Message From Ujjwala Raut - Make Your Special Event Extraordinary!
Looking to elevate your upcoming celebration with glamour and excitement? Look no further! Get ready for a remarkable experience as we bring you an exclusive opportunity to book personalised invitations from your beloved celebrity. Picture the sheer delight on your guests' faces when they receive a special invitation straight from the celebrity they admire. Whether it's a milestone birthday, a cherished anniversary, or the most important day of your life, let the star power of your favourite celebrity shine on your extraordinary event. Don't miss out; book now and make your celebration unforgettable!
Experience the magic of personalised celebrity invitations and take your event to the next level. Capture the attention and admiration of your guests with invitations that carry the touch of celebrity glamour. From milestone birthdays to treasured anniversaries or your dream wedding, let your favourite celebrity play a part in making your special day truly remarkable. Embrace this unique opportunity to add a sprinkle of stardust to your celebration and create memories that will be cherished forever. Seize the moment and book your personalised celebrity invitations now!
Ignite the Flame of Motivation with Personalised Messages from Celebrities
Surprise your loved ones with an extraordinary gift! Book personalised video messages from your favourite celebrities and witness their sheer delight. Whether it's a birthday, anniversary, or any special occasion, these exclusive messages will create unforgettable memories. Make their day exceptional with a celebrity surprise they'll treasure forever!
Why Book A Personalised Celebrity Wish From Ujjwala Raut?
Unforgettable Surprises - By booking celebrity wishes, you'll create an unforgettable surprise for your loved one. The sheer joy and excitement they'll experience upon receiving a heartfelt wish from their favourite celebrity will make their day truly extraordinary.

Heartfelt Connection - These personalised wishes will create a heartfelt connection between your loved one and their idol. It's an opportunity for them to feel seen and valued by someone they admire, making their celebration even more meaningful and memorable.

Exclusive and Unique - Each wish will be crafted with care and tailored to suit your loved one's personality and the occasion. Whether it's a warm birthday greeting, a heartfelt anniversary wish, or a festive message, the celebrity will ensure it resonates with your loved one's heart.

Variety of Choices - From renowned actors and musicians to beloved sports stars and influencers, you can choose the celebrity who holds a special place in your loved one's heart. Select the perfect personality to make their wish truly remarkable.
Ujjwala Raut is an Indian model who has made a name for herself in the fashion industry around the world. In addition to being famous for her stunning looks and charming personality, she has become a role model for young Indian models who want to be like her. She shows that with hard work and drive, a girl from a small town can shine on the worldwide runways.
Life Story
Ujjwala Raut was born on the 11th of June, 1978, in Mumbai, Maharashtra. Ujjwala Raut's age is 45 as of 2023. Her zodiac sign is Gemini.
Education
Ujjwala went to Vidya Mandir High School for her primary studies. Later, she attended Gokhale College in Mumbai.
Family
Ujjawala's father is a Deputy Commissioner of Police. Ujjwala Raut also has a beautiful daughter named Ksha.
Career
Ujjwala Raut won Femina Look of the Year at the Femina Miss India 1996 when she was only 17 years old commerce student. Once Ujjwala won the Femina contest, she continued to impress everyone and made it to the top fifteen in the 1996 Elite Model Look contest in Nice.
Ujjwala Raut became even more well-known after modelling for top designers like Yves Saint-Laurent, Roberto Cavalli, Hugo Boss, Cynthia Rowley, Diane von Furstenberg, Dolce & Gabbana, Betsey Johnson, Gucci, Givenchy, Valentino, Oscar de la Renta, Emilio Pucci, and many more. Also, in 2002 and 2003, she was one of the many beautiful faces at the Victoria's Secret Fashion Show.
Ujjwala did more than just light up the catwalks in 2012; she also co-hosted and judged the Kingfisher Calendar Hunt with model Milind Soman. In 2019, she was seen as a mentor on India's Supermodel of the Year on MTV.
In addition to the fashion world, Ujjwala has also been seen in Bollywood. She was in the 2016 romance drama movie Sanam Teri Kasam.
Ujjwala Raut's successful career serves as a shining example to young models everywhere. She remains a proud symbol of India in the world of international fashion, a legacy that is sure to inspire many generations to come.
We encourage you to book well in advance to secure your personalised video from Ujjwala Raut. Make your special occasions truly extraordinary with sweet wishes and star-studded charm. Book now and create cherished memories that will be treasured for a lifetime! #JustTringIt
Photo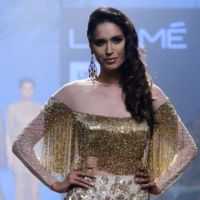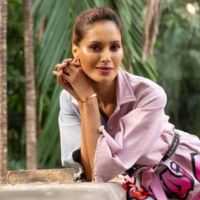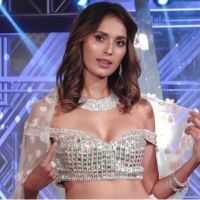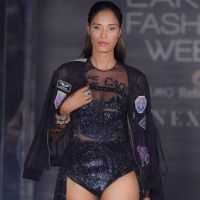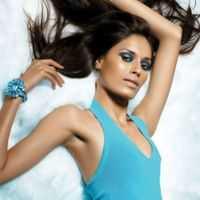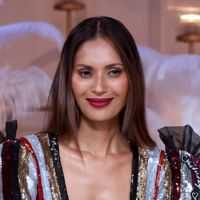 | | |
| --- | --- |
| Real Name | Ujjwala Raut |
| Known Name | Ujjwala Raut |
| Profession | Model |
| Celebrity Type | Movie Star |
| Age | 45 as of 2023 |
| Date Of Birth | 11 Jun 1978 |
| Birthplace | Mumbai, Maharashtra |
| Marital Status | Unmarried |
| Zodiac Sign | Gemini |
| Nationality | Indian |
| City of Residence | Paris, France |
| Height | 5 Feet 10 Inches |
| Weight | 50 Kg (approx.) |
| Food Habit | Non-Vegetarian |
| Notable Work | Femina Miss India 1996 |
| First Movie | Sanam Teri Kasam |
| First TV Show | MTV India's Supermodel of the Year |
---
Frequently asked questions
Ujjwala Raut is a famous model from India.
Ujjwala Raut's birthday is on the 11th of June.
Ujjwala Raut's age is 45 as of 2023.
No, Ujjwala Raut is not married as of 2023.
Yes, you can easily book a personalised wish from Ujjwala Raut via Tring.
Ujjwala Raut's zodiac sign is Gemini.
Ujjwala Raut is from Mumbai, Maharashtra.
Yes, Ujjwala Raut has a lovely daughter.
Ujjwala Raut's ex-husband's name is Maxwell Sterry.
Ujjwala Raut is not on Instagram as of 2023.