Zakir Khan | Stand-Up Comedian, Biography, Family, Struggles

Faraz Shaikh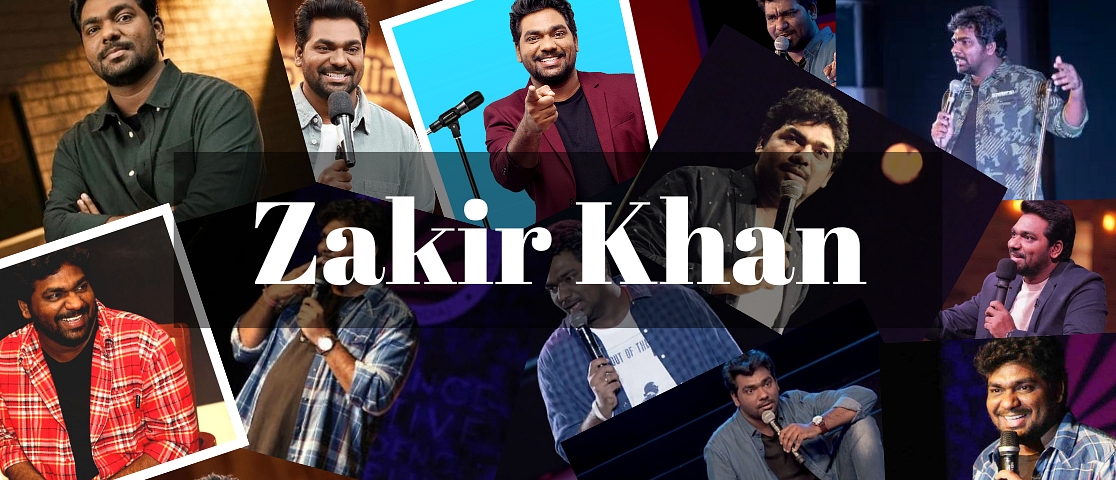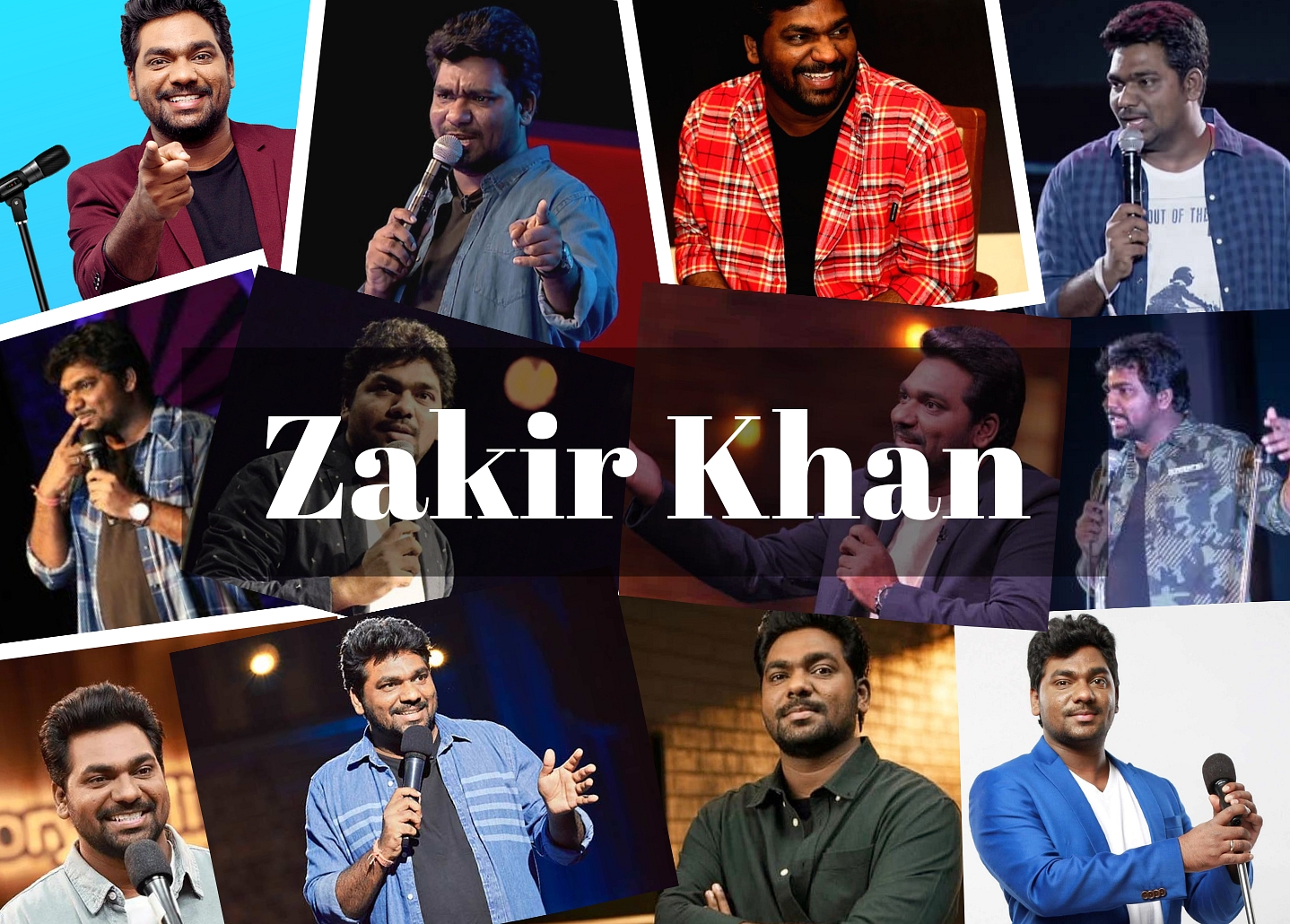 Zakir Khan's Biography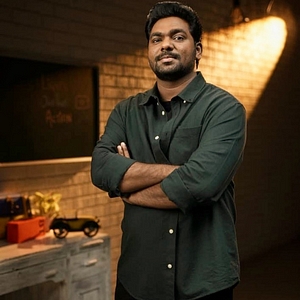 A stand-up comedian from Indore, Madhya Pradesh, Zakir Khan is a presenter, writer, poet, and actor. Zakir Khan was born on 20 August 1987. Zakir Khan triumphed in the Comedy Central Channel's Best Stand-Up Comedian competition in 2012. In the recent Chacha Vidhayak Hain Humare web series on Amazon Prime, he both wrote the script and played the lead role. One of the most well-liked stand-up comedians among the youth people in India is Zakir Khan. Additionally, he has two-hour standup specials on Amazon Prime Video called Haq Se Single and Kaksha Gyaravi. He has also appeared in an AIB-produced news comedy programme called On Air With AIB.
Talk To Similar Celebrities
Zakir Khan's Family and Zakir Khan's Education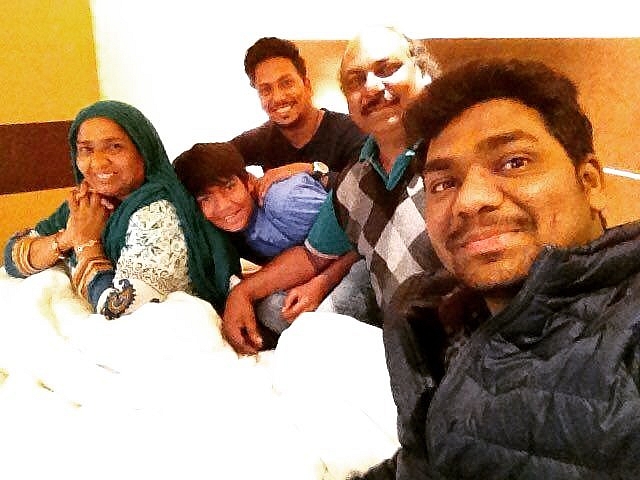 Zakir Khan was born on 20 August 1987. Zakir Khan's age as of 2022 is 35 years. Zakir Khan's zodiac sign is Leo. Indore, Madhya Pradesh, India is where he was born. Zakir Khan graduated from ST. Paul Higher Secondary School in Indore and then dropped out of B.com but he has a diploma in Sitar. Zakir Khan's father is Ismail Khan and his mother is Kulsum Khan. Zakir Khan's grandfather, Ustad Moinuddin Khan, was a musician, as was his father, Ismail Khan is a music teacher, and his mother is a homemaker. He has two brothers, Zeeshan Khan who is a band's lead singer and Arbaaz Khan is a student. Zakir Khan's hobbies include sitar playing, singing, songwriting, and so on. Zakir Khan was born to a Muslim family from Rajasthan. Zakir Khan lived in Delhi for most of his adult life. Zakir Khan hails from a humble family and background, and he is grateful to his father for encouraging his talent.
Zakir Khan's Career
Zakir Khan is a college dropout with a Sitar diploma. He has claimed that if he weren't a stand-up comedian, he would be a music instructor. He rose to prominence in India's stand-up comedy scene in 2012 after taking home the Comedy Central competition title of 'India's Best Stand Up.' Along with performing at numerous stand-up comedy clubs, he has also produced and ghostwritten radio shows. In the television programme The Rising Stars of Comedy on NDTV Prime, his comedic approach was praised. Khan is well-known for the punchline 'Sakht Launda,' which alludes to a man with great restraint who doesn't succumb to girls easily. Zakir Khan comes from a family of artists and is a rising Urdu poet. He has performed poetry on occasions like Rekhta. Zakir Khan wrote his first poem, 'Mai Soonya Pe Sawar Hoon,' on the train ride to Delhi. Additionally, he wrote 'Bus Ka Intezar Karte Huye' and 'Apne Aap Ke Bhi Piche Khara Hoon Main.' The Great Indian Laughter Challenge's fifth season, judged by actor Akshay Kumar, featured Zakir Khan as one of the three mentors alongside Hussain Dalal and Mallika Dua

Zakir Khan has more than six million YouTube subscribers and is well-known for works like his Haq Se Single Amazon Prime special. The Chacha Vidhayak Hain Humare web series on Amazon Prime was written by Zakir Khan, who also portrayed the lead character. Furthermore, he co-hosts the show 'On Air with AIB.' Besides that, he has worked for HT Media Ltd. as a producer and researcher (Fever 104FM). He is a talented poet and musician. As he gained popularity among young people day by day, he was given the opportunity to write and co-host 'On air with AIB' in 2015. Since then, he has produced numerous shows, including TEDx and many others, which have become very well-liked among young people. Together with Sorabh Pant and Gursimran Kamba from the Indian comedy group All India Bakchod, Khan co-hosted and co-wrote the news comedy programme On Air with AIB in 2015. The programme aired on Star World in India
Zakir Khan also participated in Comicstaan Season 2 on Amazon Prime, serving as one of the judges and coaching the competitors in the anecdotal comedy subgenre. Later, he became one of the four judges for Season 3. Alongside Bhuvan Bam, Zakir Khan recently appeared in One Mic Stand Season 1 on Amazon Prime. And furthermore, he started filming Farzi Mushaira, an Amazon Prime programme. Along with his fellow comedian friends, he has created the podcast series Ummeed on Gaana, where he shares the inspiration he draws from real-life events. Zakir Khan favourite poet is Mirza Galib, and Nawazuddin Siddiqui is his favourite actor. He is a multi-talented, extraordinarily accomplished on-stage performer with a charming demeanour who has captured the hearts of people all over the world. He stands out and is well known because of his comedic timing and modern sense of humour
Zakir Khan's OTT Career and Stand-Up Specials
Chacha Vidhayak Hain Humare (2018-2021)
Ronny's entire life depends on completely false. To the world, he is the nephew of the neighborhood MLA and a young chief who takes care of individuals' concerns. Yet, as a general rule, Ronny is a jobless 25-year-old with no connection to the MLA who shares his last name. The show investigates Ronny's undertakings as he stalls out in various circumstances due to this untruth. He has two believed companions, Anwar and Kranti, who don't have a clue about reality and think about Ronny their chief. Ronny is enamored with Avantika, however, she is too in the middle of fixating on her ex to see his sentiments. His family is worried about his future and is frightened at his indifference toward examining or finding a new line of work. His sister, who thinks that Ronny is lying about something, is continually attempting to cross paths with their folks. Ronny's believed coach Santosh Bhaiya is the one in particular who knows reality and attempts to help Ronny.

Chacha Vidhayak Hain Humare is an Indian satire streaming TV series made by Zakir Khan, delivered by OML Creation, and featuring Zakir Khan, Alka Amin, and Zakir Hussain. It is an Amazon Prime select series and debuted on 18 May 2018. The Second time of show is delivered on 26 Walk 2021. In Season 1, the story of the series rotates around Ronny (Zakir Khan), a youthful fellow whose life isn't driven by huge desires. All he needs is an agreeable life where he can flaunt himself utilizing advantageous falsehoods. He's the supervisor of his case where his adherents take his assertion for a definitive truth, all since he imagines that his Uncle is an MLA. In Season 2, as Ronny's fantasy about turning into a lawmaker begins to emerge, an extreme rival Vicky enters his life and upsets his political desire and individual connections.

Comicstaan (2018-2022)
Hopeful humorists from everywhere in India contend to see who will be the fate of amusement. Guided by the greatest comics in the nation, figure out who will be delegated the victor of Comicstaan. Comicstaan is an Indian stand-up parody contest TV series made by Just A lot Stronger for Amazon Prime Video. The show unites sprouting Indian jokesters to track down the following large name in stand-up satire. The series debut and three following episodes dropped on 13 July 2018. In its most memorable week, Comicstaan turned into the most watched show on Amazon Prime Video in India. The adjudicators for Season 1 were Biswa Kalyan Rath, Tanmay Bhat, Sapan Verma, Kaneez Surka, Kanan Gill, Kenny Sebastian, and Naveen Richard and it was facilitated by Abish Mathew and Sumukhi Suresh. The stupendous finale of Season 1 was delivered on 17 August 2018 and Nishant Suri, a challenger from Noida, arose as the winner.

On 6 August 2018, Comicstaan was recharged briefly season. Entertainer Zakir Khan was accounted to be remembered for the setup of judges and tutors for Season 2 with Sapan Verma and Naveen Richard not expected to return. Furthermore, Tanmay Bhat was dropped from Season 2 on 14 November 2018, a month after he was expelled from All India Bakchod because of charges of inaction against sexual harassment. Season 2 debuted on 12 July 2019 with the expansion of judges Neeti Palta and Sumukhi Suresh who co-facilitated Season 1 as judges and guides and Urooj Ashfaq joined as co-host. Comicstaan Season 2 debuted on 12 July 2019 where it delivered its initial three episodes alongside one reward episode. This season had Biswa Kalyan Rath, Kaneez Surka, Kanan Gill, Zakir Khan, Neeti Palta, and Kenny Sebastian as judges. The champ of Season 1 was Nishant Suri. The triumphant prize of Season 2 was together shared by Samay Raina and Akash Gupta. The victor of Season 3 is Aashish Solanki.

The Great Indian Laughter Challenge (2005–2009)
A competitive show where various Stand-Up Comedians are evaluated on their abilities to make people laugh in order to determine the winner. Some of the best comedians from India and Pakistan can be seen on The Great Indian Laughter Challenge, the first stand-up comedy programme on Indian television. I believe that after this series debuted in India, people there began to prefer comedy over the melodramatic films of the past. Mehmoodji and other top comedy actors gave their all for the business, but this series performed better than most stand-up comedians, comedy shows, etc.

The Endemol India production The Great Indian Laughter Challenge is a stand-up comedy reality show in India. STAR One broadcast the first four seasons of the show from June 15, 2005, to September 26, 2008. The fifth season of the competition show debuted on STAR Plus on September 30, 2017, and Akshay Kumar served as the judge. The programme follows a format in which stand-up comedians perform and dazzle the judges and studio audience with their comedic abilities. Shekhar Suman, a well-known television personality, and Navjot Singh Sidhu, a politician from Punjab and a former cricket player, appeared on the show for its first three seasons. Parizaad Kolah Marshall hosted the first few episodes of the programme before being succeeded by Shonali Nagrani. Elli Avram is the host for the fifth season.

Haq Se Single (2017)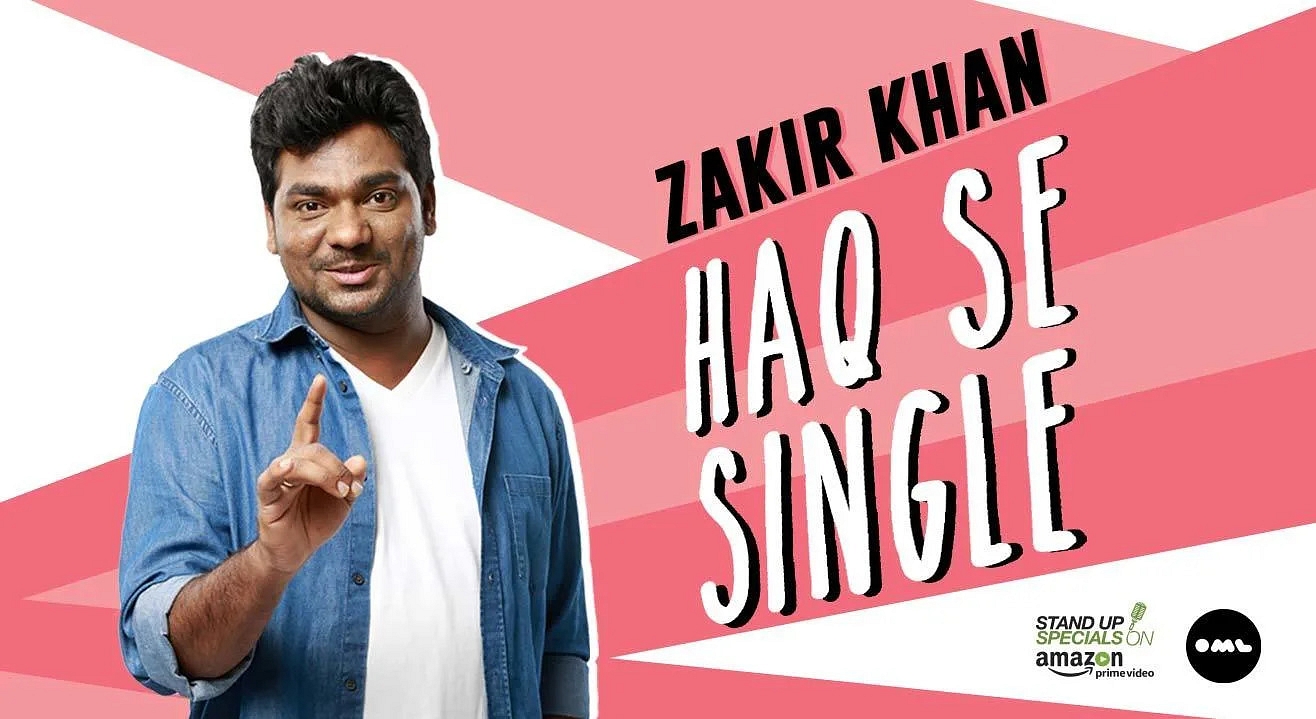 In Haq Se Single, Zakir describes his own journey toward becoming the ideal #SakhtLaunda. The man who is single and proud of it after enduring rejection, love, heartbreaks, and adulthood! Since stand-up comedy was previously much more common in cosmopolitan settings, Zakir Khan is bringing it to a much larger audience in India. The fact that Tanmay Bhat of AIB recently referred to Zakir as "India's biggest stand-up comedy act" is therefore not surprising. Even though it is immediately apparent: Zakir Khan speaks primarily to the heterosexual Indian male, Haq Se Single shows a noticeable evolution in his content. His vocabulary, slang, and demeanour are all directed at that large subset; in fact, he has to explicitly state that he is speaking to women when he is about to say something to men. So, early in his act, when he talks about an alleged unspoken understanding between men of all ages regarding all things female, the "bro code" makes an appearance. So it makes sense why Zakir Khan receives enthusiastic applause when he declares, "Bhai tumhara warrior hai." Your brother is a combatant. His jokes frequently fall flat because so many of them still rely on generalizing about how men and women behave in romantic relationships. (You can usually guess where the joke is going when the punchline starts with "Ladkiyon ka aisa hai na"). He nevertheless assures the men that he is present and will show them the way.
Kaksha Gyarvi (2018)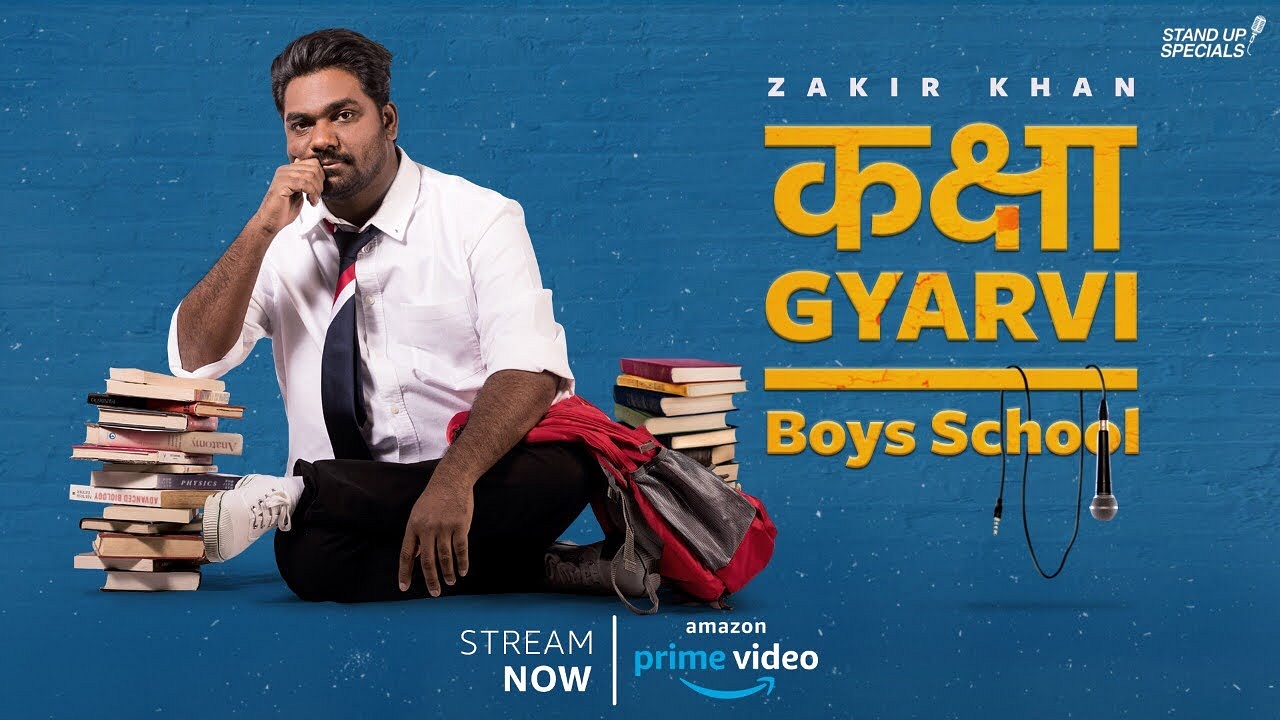 Zakir Khan has returned following the enormous success of Haq Se Single. He is actually moving backward. Zakir transports his audience back to the days of school backpacks and friendships in his most recent stand-up special. In order to discuss co-ed schools, he draws on his experiences attending an all-boys school. How his education at both institutions deepened his experiences and made him wiser. He tells tales about girls, boys, and boy tales about girls. From bullying to friendship and the fundamental survival instinct that developed simply by surviving the years. This special speeds up and narrates the years' worth of experiences and tales that he tucked away in an undiscovered part of his mind. He discusses how his father, with whom he has the closest relationship in his life, has shaped him into the person he is today. It's simple to understand why Zakir is a special act. This special is, to put it mildly, an intimate two hours about maturing and getting by in life. Zakir Khan is back, and this time he takes you back in time by recalling his schooldays, his friends, and everything else that time period meant to him. He shares every hilarious and amusing story from his book of memories, ranging from bullying to surviving.
Tathastu
Zakir Khan is back on the road with his newest stand-up show after two wildly successful specials, Haq Se Single (2017) and Kaksha Gyarvi (2018), which sold out 100,000+ tickets worldwide. Zakir Khan is renowned for his "uniquely Indian" brand of comedy, which involves him deftly picking up on the feelings that are shared by every Indian household. He has the ability to draw attention to the humorous aspects of everyday life. Catch Zakir Khan Live, the real Sakht Launda. You want to see Zakir Khan perform again and again for some reason about him. His anecdotes are genuine, and personal, and are not limited to a particular economic or social class; they are about an all-boys school, people, relationships, parents, sexual tension, and immigration. He is endearing and his performance style is very conversational as if you are listening to a close friend in a group of five to eight people. He doesn't speak from a position of privilege, but he gives you an honest look into his private life and formative years in Indore, which he discusses with the utmost ruthlessness.
Zakir Khan's Career Timeline
Zakir Khan's Struggles
Up until a few years ago, not many of us were familiar with stand-up comedy. It has become one of the most well-known entertainment genres in recent years. Nearly every city hosts a significant number of stand-up comedy events. Nevertheless, there will always be interesting and entertaining content on YouTube. Today, Zakir Khan is a well-known figure who became famous through stand-up comedy. Zakir is a multi-talented celebrity who works as an actor, poet, and writer. According to All story, Zakir moved to Delhi to enrol in the radio programming programme at ARSL because he wanted to be a radio producer. Being a college dropout made Zakir's career in radio quite difficult. Zakir had a strong desire to work as a radio producer. He then relocated to Delhi. He spent a year studying radio programming at ARSL before moving to Jaipur in 2009 for an internship. He felt alone in Delhi. He had dropped out of college.

So, he found a career in radio to be quite challenging. His family started to worry about it. He stopped requesting money in order to manage the growing stress in the family. He misrepresented having a job. He once worked odd jobs to make ends meet.He didn't even have enough cash to cover the rent when he left Jaipur. Fortunately, his landlord was so kind that he wrote it off and gave him some cash so that he could return home. According to Zakir, he formerly resided in Hauz Khas Village, a popular party district. He belonged to one of the poor people who lived in the area. He used to receive Rs. 6000 per month from his parents, and his Delhi room rent was Rs. 7000. He was forced to stay in Hauz Khas because the institute was located there. He had to pay 3500 rupees of the 7000 rupee rent, and out of that, he had to spend another 2500 on food and travel. It was challenging. As a result of his lifestyle, he obtained employment. He simultaneously began performing standups because he needed to take action in his life.

He continued to use his Sitar knowledge to support himself when he returned to Delhi. He had a close-knit relationship with his roommate Vishwas. They used to help one another by splitting their earnings. He eventually found himself and made an effort to employ all of his abilities. He performed for AIR in addition to radio and theatre. He created his growth chart, which was so impressive, that the businesses that had previously rejected him began to make him offers. But he never took a job with a company that questioned his abilities. He eventually began performing duties for HT Radio. His roommate Vishwas motivated him to perform a stand-up comedy in Delhi. He began to perform in cafes in Delhi, where the crowds enjoyed his jokes. His performances were always followed by standing ovations. Even though they were aware of his jokes, people still flocked to his performances because they were so entertaining to watch.

People were able to relate to him honestly through his performance. Later, he received an offer from Mumbai's 'On Air with AIB' to write the script for a comedy news satire programme. He gained attention in 2012 after winning Comedy Central's competition for Best Standup Comedian in India. He is one of the gifted people who pursue their goals steadily and fearlessly. He can make fun of himself and pays effective and subtle attention to social situations. In India, he is elevating stand-up comedy to new heights. Only cosmopolitan groups were into stand-up comedy a few years ago. Zakir Kha is now known as the biggest stand-up comedian in India.
Zakir Khan's Networth and Income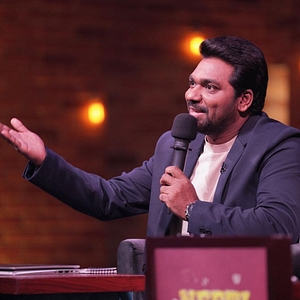 The amount of assets that exceed liabilities is referred to as net worth. Cash, real estate, and anything else of value are examples of assets. It is the value of everything you own less everything you own. Net worth is not calculated on a yearly basis. So, how much is Naseeruddin Shah currently worth? Zakir Khan makes approximately between 10 and 12 lakh rupees per month in income, and his net worth is approximately around 8 crore rupees.
Zakir Khan Awards and Achievements
Asian Academy Creative Awards
2019 Asian Academy Creative Award Best Comedy Performance Kaksha Gyaarvi (2018)
IWM Digital Awards
2019 Winner Popular Award Most Popular Standup Comedian (Male)
Zakir Khan Interesting Facts
Zakir, who wanted to work in radio production, spent a year doing radio programming at ARSL in New Delhi before moving to Jaipur in 2009 for an internship.
Zakir has been invited to several major events one of them is YouTube fanfests. Other well-known YouTube channels such as Beerbiceps, Abish Mathew, Jashn-E-Rekhta, and so on have invited him for an interview.
In 2015, he worked as a scriptwriter for the news comedy show 'On Air with AIB.' He was also one of the show's co-hosts. This was broadcast by Star World in India.
Zakir's video 'When I Meet a Delhi Girl' marked his arrival as a stand up comedian and also YouTube debut, with over 71 million views.
'If he hadn't been a comedian, he would have been a music teacher today,' says Zakir Khan. Because the family has been connected to music for over 300 years.
When asked about Zakir's reason for dropping out of college he said, ' Yaar, college mein rehne ka koi matlab nahi tha. Classes hum attend karte nahi the, aur degree se jyada apni khwahisho se pyaar tha'.
Zakir enjoys playing the Sitar. He enjoys singing and writing songs. Zakir has a Sitar diploma. Zakir's knowledge of Sitar came in handy and kept him fed when he returned to Delhi.
Zakir Khan's Best Shayari
'Teri bewafaai ke Angaaron mein lipti rahi yun ruh meri.
Mein is tarah aag na hota, jo ho jaati tu meri.'
'Bewajah bewafaaon ko yaad kiya hai,
Galat logon pe bahut Waqt barbaad kiya hai'
'Woh titli ki tarah aayi aur Zindagi ko baag kar gayi,
Mere jitne napak the iraade unhe bhi paak kar gayi.'
'Apne aap ke bhi peeche Khada hoon mein,
Zindagi kitna dheere chala hoon mein.'
'Kamyaabi tere liye humne khud ko kuch yun taiyyar kar liya,
Maine har jazbaat baazar mein rakh kr ishtehaar kar liya.'
'Kya apni chhoti Ungli se uska bhi Haath thaam liya karti ho tum,
Kya waise hai jaise Mera thhama karti thi?'
Mere kuch sawaal hai jo sirf Qayamat ke roz puchunga tumse,
Kyuki uske pehle tumhari aur meri baat ho sake is laayak nahi ho tum.
Yun toh bhoole hain hume log kai, pahle bhi bahut se.
Par tum jitna koi unme se, kabhi koi yaad nahi aaya.'
'Maa bete ka rista hai, ise secular rehne do.'
Social Media
Frequently Asked Questions