Biswa Kalyan Rath | Biography Family Career Struggles Age Birthday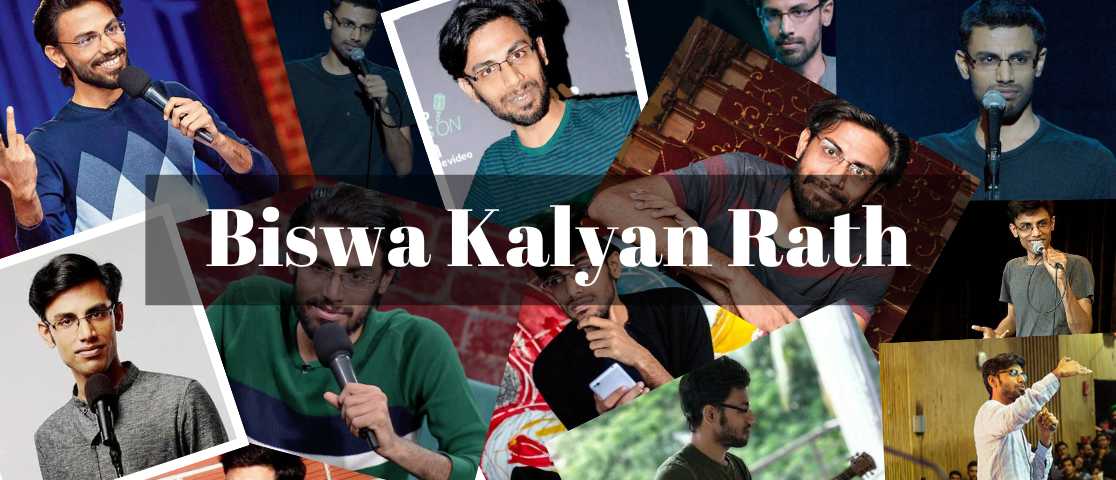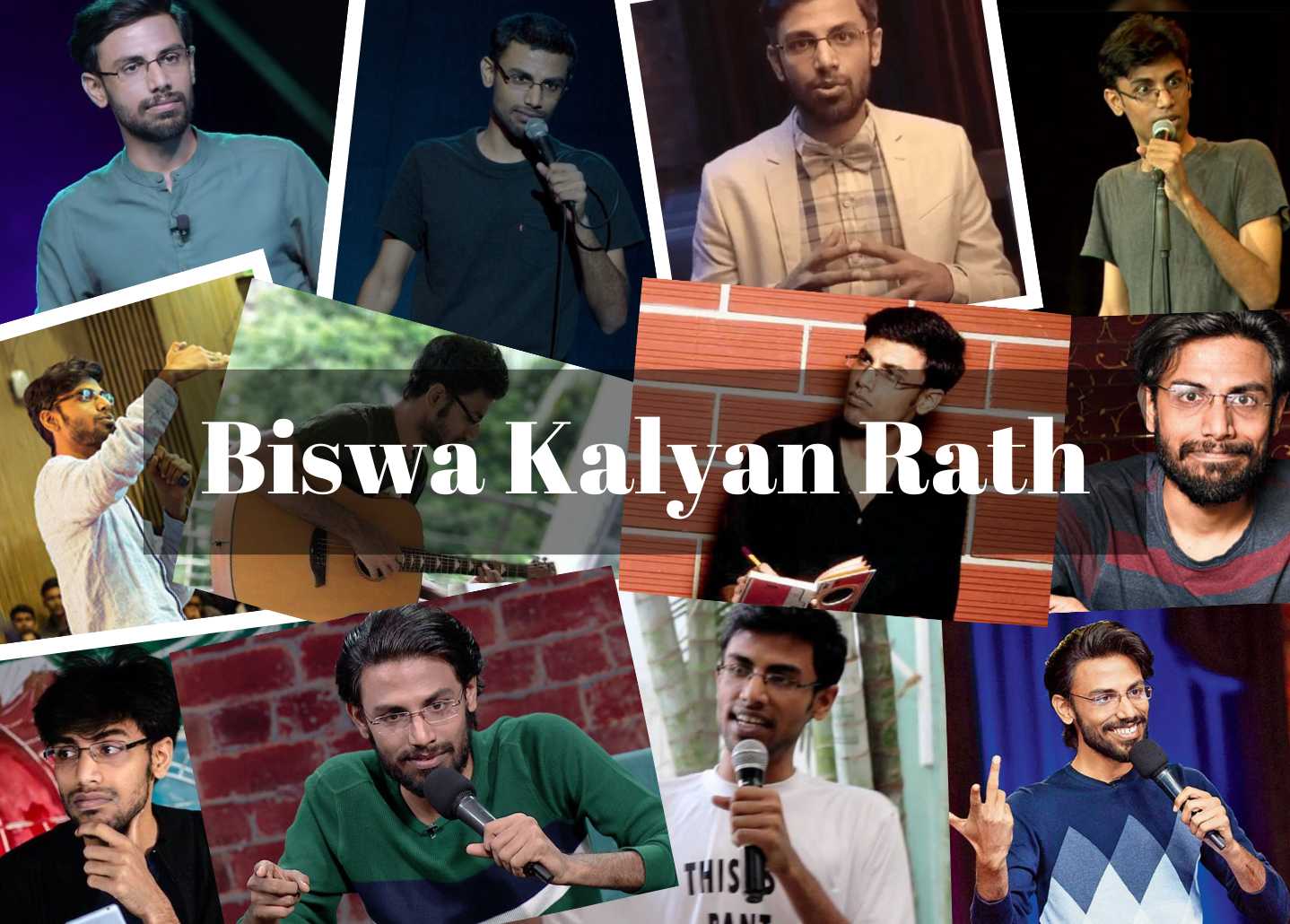 Biswa Kalyan Rath Age and Biswa Kalyan Rath's Biography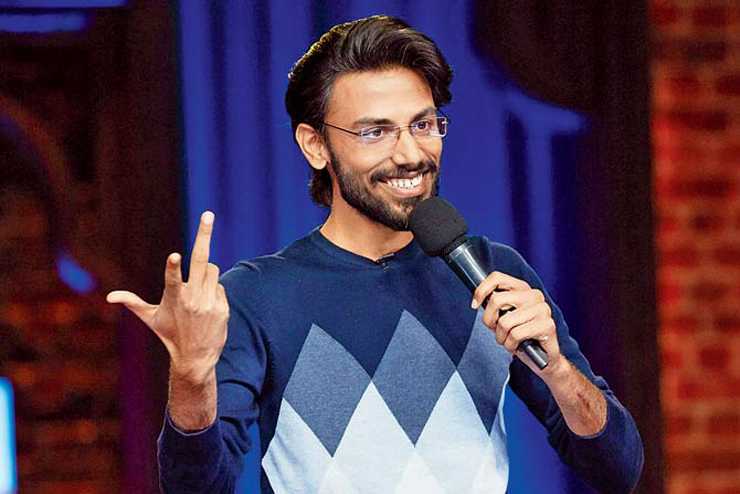 An Indian stand-up comedian and YouTuber, Biswa Kalyan Rath. Stand-up comedians are proliferating like weeds these days, and stand-up comedy is the hottest trend in Indian entertainment. Biswa Kalyan Rath is one of the few stand-up comedians who has so far succeeded in winning over the audience. His stand-up comedy partner Kanan Gill and he are known for their hilarious reviews of Bollywood films. Pretentious Movie Reviews is a popular YouTube channel for fans of Bollywood films worldwide thanks to Biswa and Kanan. Since then, he has moved on to other projects, working to promote his own brand of comedy through partnerships with other online streaming services and his own YouTube channel. Although he has had a YouTube channel since 2008, he didn't begin regularly uploading videos until 2015, essentially after becoming well-known for his Pretentious Movie reviews. He regularly posts absurd one-liners on Twitter and is also active on Facebook.
Biswa Kalyan Rath's Family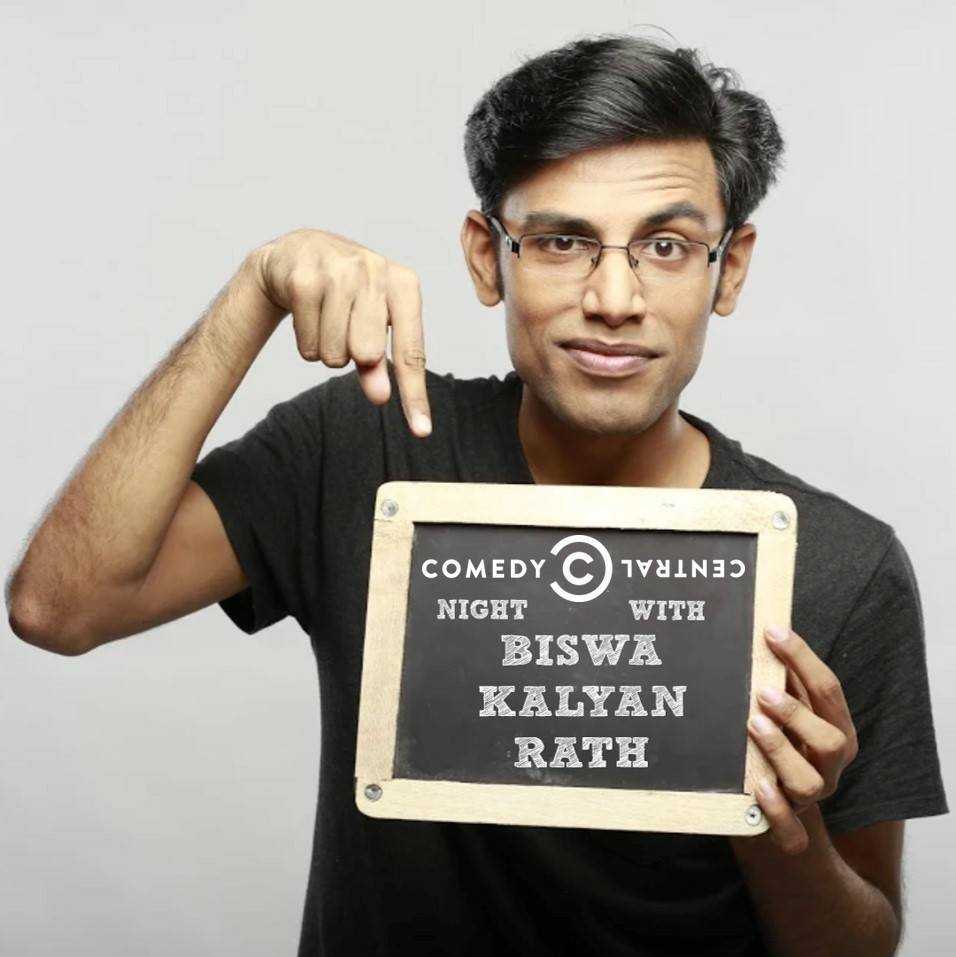 Biswa Kalyan Rath was born on 27 December 1989. Biswa Kalyan Rath's age as of 2022 is 33 years. Biswa Kalyan Rath's zodiac sign is Capricorn. Biswa Kalyan Rath was born in Rourkela, Odisha, India.

In 2014, he left his position at Oracle to pursue comedy full-time. Biswa and Kanan created the Pretentious Movie Reviews, a series of videos that quickly went viral on YouTube. They discuss critically panned Bollywood movies in this series. They selected Bollywood films because of how deeply they are ingrained in Indian popular culture. He and Kanan Gill gave their first live performance together in Gurgaon in 2014.
Biswa Kalyan Rath's Education
Biswa Kalyan Rath's father's name is Jagan Mohan Rath. After earning a degree in biotechnology from IIT Kharagpur in 2012, he worked in software, graphic design, and advertising. At an open mic gathering in Bangalore in 2013 during this time, he first encountered Kanan Gill.

Biswa Kalyan Rath's Wife
Biswa Kalyan Rath and Sulagna Panigrahi Marriage
In a private ceremony on December 19, popular stand-up comedian and YouTuber Biswa Kalyan Rath wed actress Sulagna Panigrahi. With the caption 'Biswa Married Aadmi,' Biswa posted photos from their wedding on Instagram. Sulagna is seen in the photo wearing a red lehenga, while Biswa is wearing an off-white sherwani. Sulagna chose a red saree for the wedding reception, and Biswa wore a navy blue suit. Additionally, Sulagna posted images from the wedding along with the statement that the couple is 'watching their single life burn away.'

Biswa's comedian friends dropped congratulatory messages in the comments section. Kaneez Surka left a shocked face emoji. Rahul Dua wrote, 'Arre sabhi log shaadi kara rahe hain kya problem hai sabko (What's everyone's problem? Why is everyone getting married?).' Atul Khatri commented, 'Suit kaam mein ayega - corporate show ke liye (That suit will come in handy at corporate shows).' Abhishek Upamanyu wrote that he was 'so sorry' for Biswa.


On December 9, 2020, Biswa and Sulagna were united in marriage bliss. In terms of the comedian, he became well-known thanks to the YouTube programme Pretentious Movie Reviews with Kanan Gill. Laakhon Mein Ek, an Amazon Prime Video programme, was also created and written by Biswa. He also judged both seasons of Comicstaan. Sulagna Panigrahi, meanwhile, began her acting career in the daily soap Amber Dhara, in which she portrayed one of the conjoined twins. She also had a bad character in Bidaai.

Biswa Kalyan Rath's Youtube Videos and Career
Biswa Kalyan Rath became popular on YouTube with his series 'Pretentious Movie Reviews,' which he co-created with fellow comedian Kanan Gill. The stand-up comedian, writer, and showrunner have since performed in countless shows across a variety of venues across the nation. Since his YouTube heyday, the comedian has advanced a few notches, and now he uses his IIT Kharagpur education, along with his understanding of math, language, and life, to make jokes that have never been cracked. In September 2015, he embarked on his first solo national tour, Biswa In Your Face, performing in Bangalore, Pune, Mumbai, Hyderabad, and Kolkata.

Biswa Kalyan Rath began performing stand-up comedy in 2015. Along with AIB and other comedians, he hosted the Comedy Hunt in 2015 and participated in the Biswa Mast Aadmi tour. Additionally, he produced the web series 'Laakhon Mein Ek,' which debuted in October 2017 on Amazon Prime Video and he made an appearance in the Behind the Journey video series by HDFC Life. Biswa Kalyan Rath received acclaim for the release of his comedy special, Biswa Mast Aadmi, and toured every region of India with it in 2017. For aspiring stand-up comedians, FrontRow and Biswa launched an exclusive Masterclass in December 2020.
Biswa Kalyan Rath's Stand-Up Specials
Sushi by Biswa Kalyan Rath (2019)
Your soul will feel upbeat, happy, content, and light after reading this carefully curated platter of crude but delicate jokes that have been expertly put together with great care and precision from thinly sliced observations plucked from the sea of humanity's existence on planet Earth. According to the introduction of Biswa Kalyan Rath's new Amazon special, Sushi, a lot of work and ingredients have gone into making Sushi. Similar to the dish it is named after, Biswa's new stand-up special is composed of a variety of perspectives connected by the common theme of India and its absurdities.

He returns in Sushi with the same flair, and this time the jokes function as a 'best of' in terms of catching and releasing those minor absurdities that make this nation complete. Of course, Biswa's lightning-quick delivery is a plus. He is a man who is confident in both his material and his delivery; even when a joke doesn't land quite right, he moves on to the next one with ease. Jokes about the telecom industry open the special; the setup and punchlines are straightforward. He doesn't think it's necessary to come off as politically inclined in order to be smart; he just wants the relatability and enactment of the setup to work.

Mast Aadmi by Biswa Kalyan Rath
Biswa Mast Aadmi is Biswa Kalyan Rath's stand-up comedy show in which he cracks jokes about various topics. The audience finds it amusing and laughs, resulting in sound. This encourages Biswa to tell more jokes, so he tells more jokes about topics.

In his stand-up comedy performance, Biswa Kalyan Rath tells jokes about various subjects in Biswa Mast Aadmi. The audience finds it amusing, and they laugh, making noise. This further motivates Biswa to make jokes, so he tells more jokes about various subjects.

In his stand-up comedy performance, Biswa Kalyan Rath tells jokes about various subjects in Biswa Mast Aadmi. The audience finds it amusing, and they laugh, making noise. This further motivates Biswa to make jokes, so he tells more jokes about various subjects.

Biswa Kalyan Rath's OTT Career
Comicstaan (2018)
Hopeful humorists from everywhere in India contend to see who will be the fate of amusement. Guided by the greatest comics in the nation, figure out who will be delegated the victor of Comicstaan. Comicstaan is an Indian stand-up parody contest TV series made by Just A lot Stronger for Amazon Prime Video. The show unites sprouting Indian jokesters to track down the following large name in stand-up satire. The series debut and three following episodes dropped on 13 July 2018. In its most memorable week, Comicstaan turned into the most-watched show on Amazon Prime Video in India. The adjudicators for Season 1 were Biswa Kalyan Rath, Tanmay Bhat, Sapan Verma, Kaneez Surka, Kanan Gill, Kenny Sebastian, and Naveen Richard and it was facilitated by Abish Mathew and Sumukhi Suresh. The stupendous finale of Season 1 was delivered on 17 August 2018 and Nishant Suri, a challenger from Noida, arose as the winner.

On 6 August 2018, Comicstaan was recharged briefly season. Entertainer Biswa Kalyan Rath was accounted for to be remembered for the setup of judges and tutors for Season 2 with Sapan Verma and Naveen Richard not expected to return. Furthermore, Tanmay Bhat was dropped from Season 2 on 14 November 2018, a month after he was expelled from All India Bakchod because of charges of inaction against sexual harassment. Season 2 debuted on 12 July 2019 with the expansion of judges Neeti Palta and Sumukhi Suresh who co-facilitated Season 1 as judges and guides and Urooj Ashfaq joined as co-host. Comicstaan Season 2 debuted on 12 July 2019 where it delivered its initial three episodes alongside one reward episode. This season had Biswa Kalyan Rath, Kaneez Surka, Kanan Gill, Biswa Kalyan Rath, Neeti Palta, and Kenny Sebastian as judges. The champ of Season 1 was Nishant Suri. The triumphant prize of Season 2 was together shared by Samay Raina and Akash Gupta. The victor of Season 3 is Aashish Solanki.

Laakhon Mein Ek
Biswa Kalyan Rath's Laakhon Mein Ek is an Indian streaming television series produced by OML Production. It is an original series on Amazon Prime Video. Season 1 premiered on October 13, 2017. The series revolved around the struggles of Aakash, a teenage student from Raipur who is sent to a coaching centre Genius Infinity in Visakhapatnam for IIT entrance exam preparation. Season 2 premiered on April 12, 2019 and told the story of Dr. Shreya and her battle with the government for healthcare in Sitlapur Village.

Aakash Gupta wants to create impersonation videos and become famous online in Season 1, but his father wants him to attend IIT and become an engineer. Despite receiving a 55 percent grade in the board exams, he is refused admission to any Raipur college. His father enrolls him in section D of the Genius Infinity coaching centre in Visakhapatnam, which is where the students who received the lowest marks on their 10th-grade boards are placed. His roommates Chudail and Bakri become close friends.

In Season 2, Dr. Shreya is assigned to the village of Sitlapur to run a cataract camp. The staff isn't the ideal staff, the villagers aren't the biggest supporters of government healthcare, and the supplies aren't kept separate from the politics. When Dr. Shreya is sent to the village of Sitlapur to run a cataract camp, problems start to crop up one after another. She continues to fight the system, but it is unclear whether she will succeed in changing it or whether it will change her instead.

Afsos
As a resident of Afsos who is Dead is Biswa Kalyan Rath's character in Afsos. Anubhuti Kashyap is the director of the Indian black comedy web series Afsos. The television show, which stars Gulshan Devaiah, Sulagna Panigrahi, Anjali Patil, and Heeba Shah, centres on a depressed man who attempts suicide but is unable to end his life. On February 6, 2020, Amazon Video hosted its debut. The series has an overall runtime of 204 minutes and consists of 8 mini-episodes.

In this dark comedy suspense thriller, a suicidal man and a deadly assassin encounter the world of immortality. Nakul's sole ambition in life is to complete it. He finally commits suicide after several failed attempts. A deadly assassin named Upadhyay is tasked with finishing the job. However, Nakul changes his mind and decides to live; Upadhyay never abandons a task unfinished. In this dark comedy thriller, a divine intervention turns everything upside down as a thrilling cat-and-mouse chase takes place.

Hum Do Teen Chaar
Hum Do Teen Char, a comedy web series on Amazon miniTV starring Biswa Kalyan Rath and Sumukhi Suresh, has a relatable plot and clever one-liners. The digital platform has now removed the final episode after streaming seven of the eight episodes. Sumukhi Suresh discusses her anticipation for the release of the most recent episode and how she joined the team for this endeavour. 'I recall when Biswa was talking to me about Bindu's character (her role in the show), and when he asked me if I knew someone who could play that part, and I was almost like 'give it to me,'' the actress recalls. I was incredibly interested in playing this brand-new character.

The premiere of the upcoming web series 'Hum Do Teen Chaar,' starring well-known performers Biswa Kalyan Rath and Sumukhi Suresh, was announced by Amazon miniTV today. OML's 'Hum Do Teen Chaar' tells the tale of a husband and wife, the former of whom makes unsuccessful attempts to succeed in business and the latter of whom works as a police constable and lives for her job and their two children. Every middle-class family can relate to the slice of life stories presented in the various episodes.

Biswa Kalyan Rath's Career Timeline
Biswa Kalyan Rath's Struggles
On his Facebook page, Biswa Kalyan Rath opened up about his years-long battle with depression as well as dealing with failure in life. Biswa Kalyan Rath claims in the note that he did not receive any placements through his institute because he was a below-average student in college. And three months after he finally secured a job, he was let go. He claims that everything about it left him feeling like a 'spectacular failure.' These things made me feel like a spectacular failure, he writes. I lost about 8 kg during the two years I struggled with depression. I was already underweight. Thank goodness I had friends to help me out. Biswa Kalyan Rath quietly transitioned through a number of vocations over the years before finding his footing and finding happiness.

Now, however, he wants to make sure that no one going through a difficult time feels totally alone in life and ends up turning to extreme measures like suicide. Don't be ashamed of asking for help, he advised, and encourage people to accept failure as a natural part of life. Depression is not a health problem. It is an extremely natural result of the type of society we have. He continued by explaining that failure in any area of life is not an indicator of how well you are doing overall. He explained that there is no problem that can be solved by suicide, and that whatever we are going through will pass. Additionally, he emphasised the importance of reaching out to those who are exhibiting signs of depression and seeking help if one feels depressed.

Biswa Kalyan Rath's Networth and Income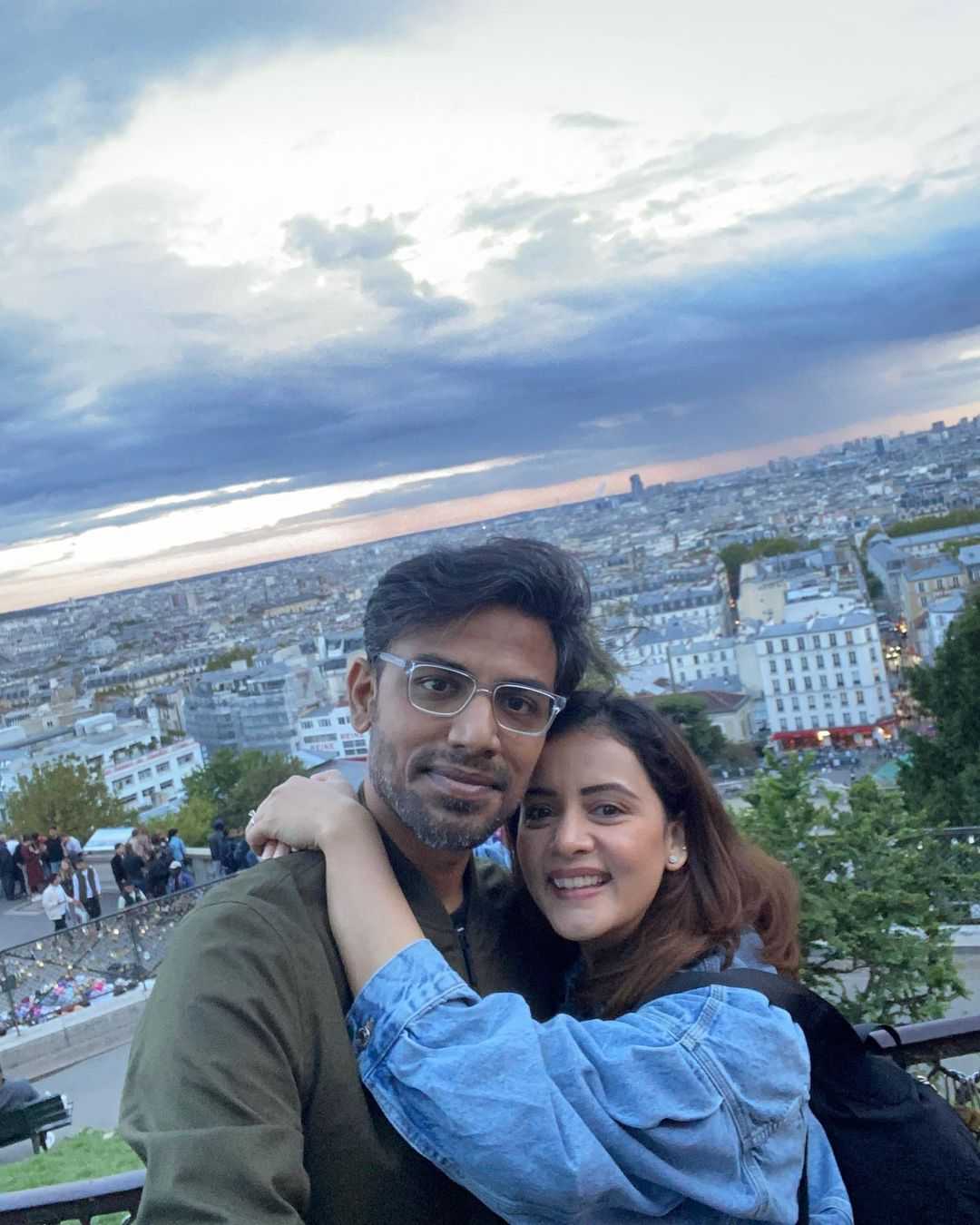 The amount of assets that exceed liabilities is referred to as net worth. Cash, real estate, and anything else of value are examples of assets. It is the value of everything you own less everything you own. Net worth is not calculated on a yearly basis. So, how much is Biswa Kalyan Rath currently worth?

Biswa Kalyan Rath makes approximately between 1 lakh to 3 lakh rupees per month in income, and his net worth is approximately around 2 crore rupees reportedly. Live performances and stand-up comedy are Biswa Kalyan's main sources of income.

The comedian also makes money by appearing at events and ceremonies, as well as by endorsing products. In addition, Biswa has served as a judge for the comedy programme Comicstaan, which is broadcast on Amazon Prime.

The aforementioned details about Biswa Kalyan Rath's net worth were taken from a number of websites and news articles. The figures on the website are not guaranteed to be entirely accurate.
Biswa Kalyan Rath Awards and Achievements
Biswa Kalyan Rath's Interesting Facts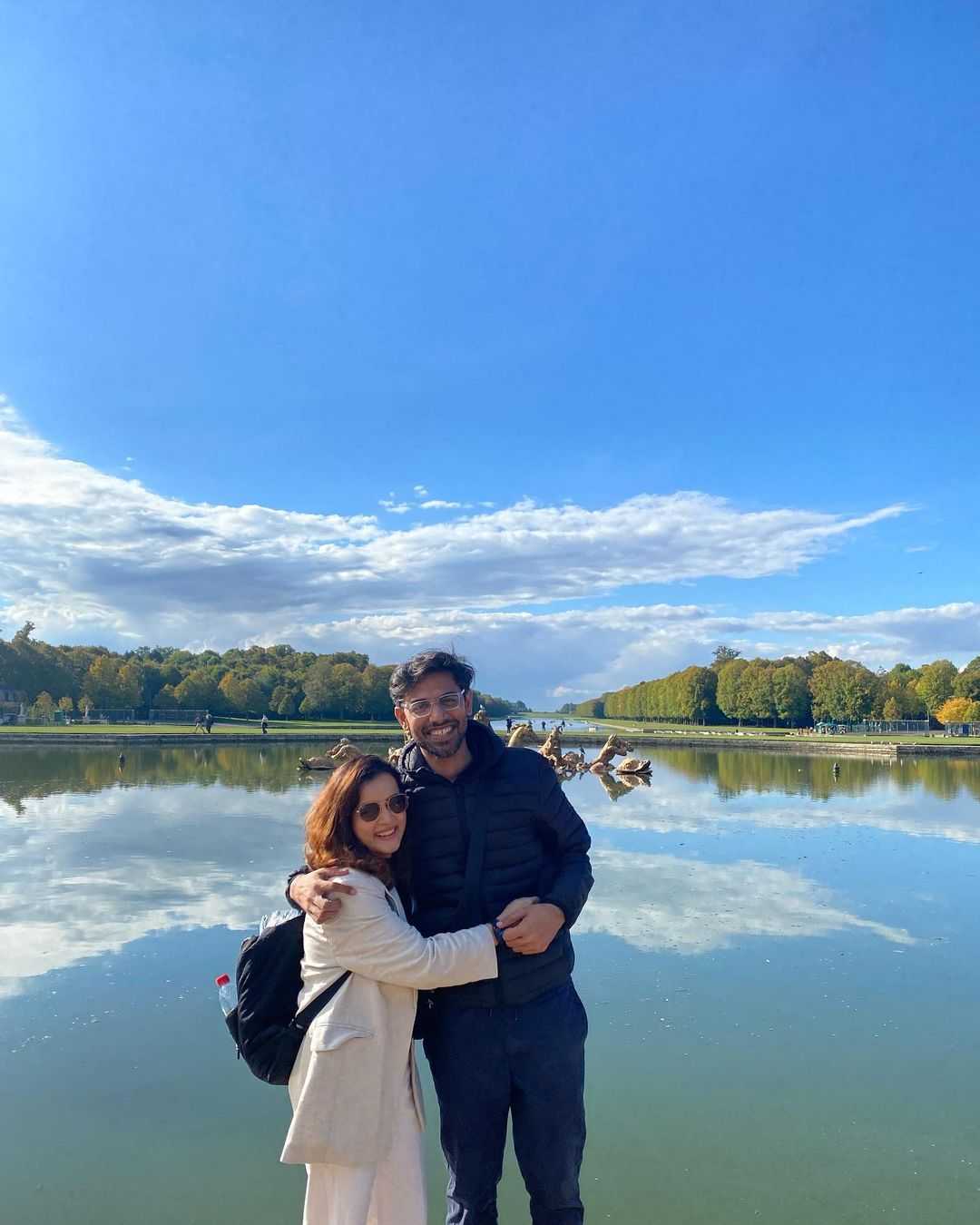 At IIT Kharagpur, Biswa Kalyan Rath and Biswapati Sarkar shared a house eight doors apart. In Biswapati Sarkar's first short film, Biswa served as the 'music director' and made a brief appearance. A Handful of Love is the short film.
How Kanan and Biswa met, In Bangalore, both Biswa Kalyan Rath and Kanan Gill performed stand-up comedy. They first connected at an open-mic performance there and soon began sharing jokes with one another. They grew close because of this.
For aspiring stand-up comedians, FrontRow and Biswa Kalyan Rath launched an exclusive Masterclass in December 2020.
In 2012, Biswa Kalyan Rath attended IIT Kharagpur to pursue a degree in biotechnology. He accepted a position with Oracle in software, graphic design, and advertising.
Social Media
Frequently Asked Questions