Kenny Sebastian | Biography, Career, Relationship, Facts

Faraz Shaikh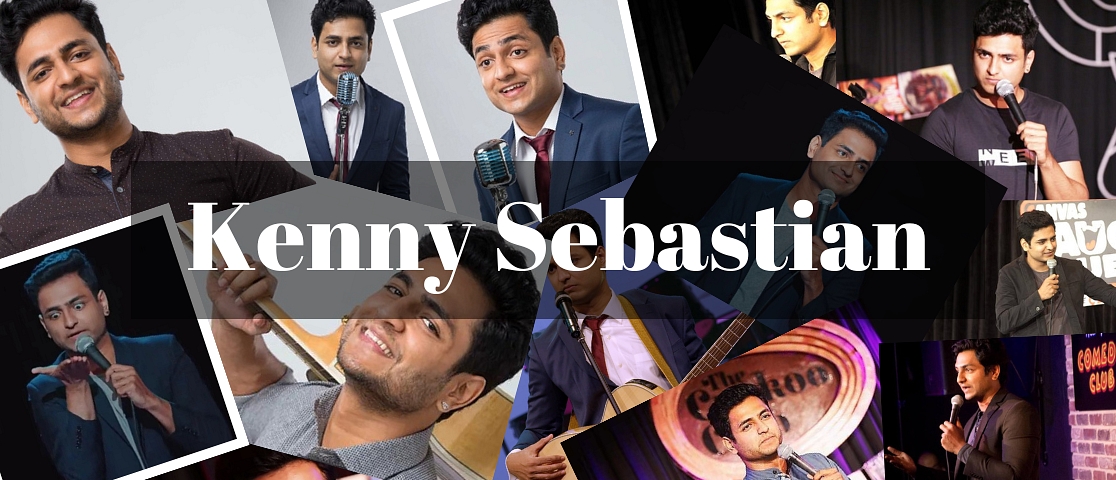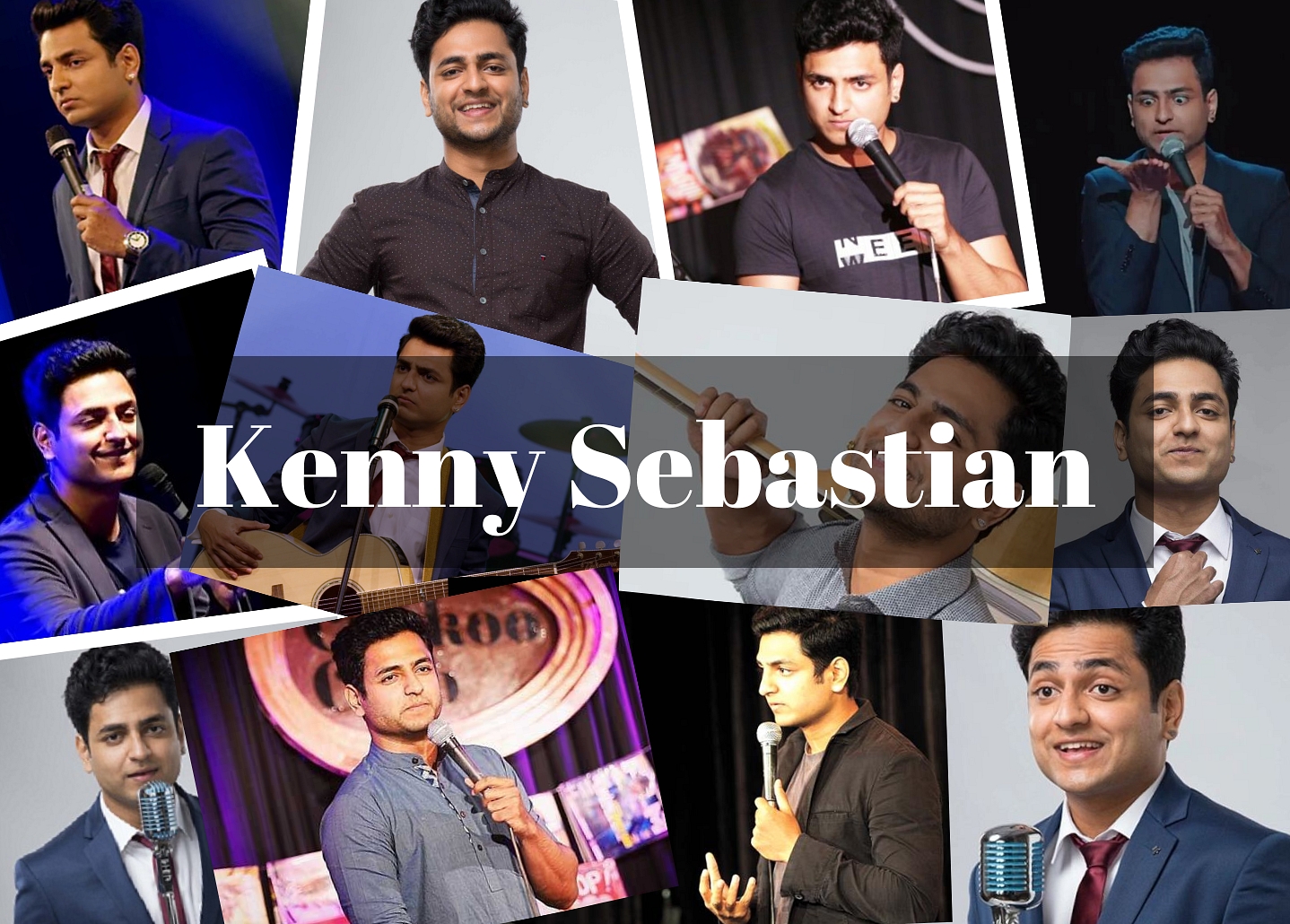 Kenny Sebastian's Biography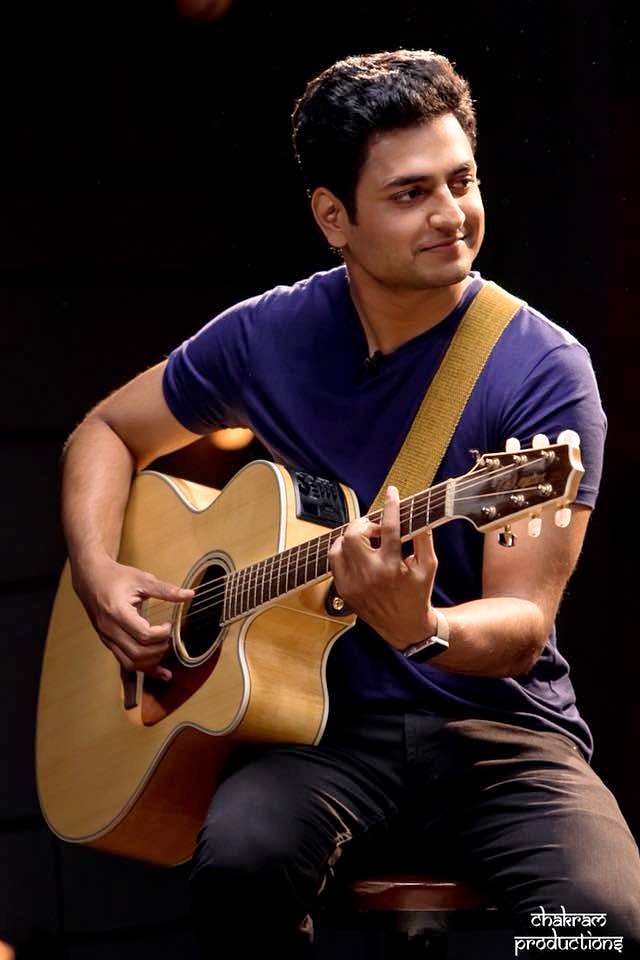 Kenny Sebastian has the world at his feet thanks to his fantastic sense of humour that touches on commonplace subjects, singing voice, and extraordinary talent for making even the most expressionless faces smirk. The stand-up comedian from Bangalore, who produces content suitable for both the Internet and live performance, is arguably one of the biggest comedy acts in the nation. The comedian has performed more than 1000 shows all over the world while directing short films. His Internet skills are demonstrated in his Don't be That Guy Amazon special as well as the science fiction comedy web series Starboyz and Comedy Central's The Living Room. Kenneth Mathew Sebastian is a stand-up comedian, musician, and filmmaker from India. Kenny Sebastian was born on December 31, 1990.

When Kenny Sebastian was only 15 years old, he first began making movies. He borrowed a friend's camera because he didn't have one at that time and continued to utilize it. Kenny had already directed 12 short films and 2 feature films by the time he was only 23 years old. His YouTube channel, which has received 152 million views since 2008 and features original skits, stand-up show clips, and covers of religious songs, is where he first gained notoriety. He has performed in Australia, Singapore, the United Arab Emirates, and the United States. He created an hour-long comedic special for Amazon Prime in 2017. He performs in Hindi when needed for comic effect, but he primarily speaks English. He also served as a judge for the comedy reality programme Comicstaan. In 2020, he made his Netflix special The Most Interesting Person in the Room available.

Talk To Similar Celebrities
Kenny Sebastian's Family and Kenny Sebastian's Education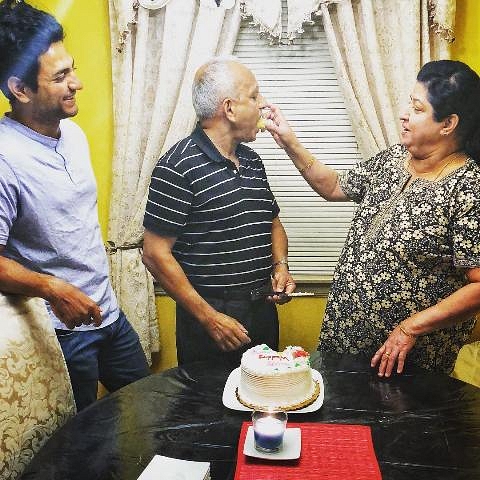 Kenny Sebastian was born on 31 December 1990. Kenny Sebastian's age as of 2022 is 32 years. Kenny Sebastian's zodiac sign is Capricorn. Pala, Kerala, India is where Kenny Sebastian was born. Kenny Sebastian was raised in Bangalore and was born to Catholic parents from Pala, Kerala. Kenny Sebastian's father was in the Navy, which is why he moved around a lot as a child. Kenny Sebastian's father is Sebastian Chacko and his brother is Kevin James Sebastian. He is fluent in English, Malayalam, Hindi, and Kannada. His undergraduate degree is in visual arts. Additionally, he spent four years studying painting at Chitrakala Parishath. At the age of 15, Kenny Sebastian became interested in filmmaking. He chose to use his neighbour's camera because he didn't have one at the time. After seven years, Kenny had been credited with directing 12 short films and 2 features. Additionally, he owns a production company called 'SuperHuman Studioz.'
Kenny Sebastian's Affairs and Relationships
Kenny Sebastian - Tracy Alison
Tracy Alison and stand-up comedian Kenny Sebastian dated for a while before getting married. In some of Kenny's older pictures posted on social media, Tracy Alison can be seen. Despite the Omicron restrictions, comedian Kenny Sebastian has reportedly married. He married Tracy Alison, his long-term girlfriend. In 2008, Kenneth Matthew Sebastian, also known as Kenny Sebastian, became well-known. His big break came when one of his stand-up comedy YouTube channels went viral. On Sunday, January 16, a private ceremony with close friends and family took place in Goa. Tracy Alison, his wife, leads a fairly private life. In a private ceremony in Goa, comedian Kenny Sebastian wed young dentist Tracy Alison. In the presence of their close family and friends, including some of Kenny's comedic friends, the couple decided to have both Hindu and Christian weddings. Everyone wants to know Tracy Alison's history. Kenny has always kept his personal affairs very private. The news of his engagement first made its way to the public through the social media posts of his friends and coworkers Akash Gupta, Kumar Varun, Prashasti Singh, and Abish Matthew. The comedian and Tracy Alison Veigas, a young dentist by training, were married in an intimate wedding ceremony at the Kenilworth resorts in Goa.
In front of close family and friends, the couple had both a Christian and a Hindu wedding ceremony, and they had a wonderful time during their first dance. They both looked stunning in white. The bride wore an ivory embellished gown, while the groom wore a crisp white suit with a pink tie and pocket square. For their Hindu ceremony, the couple chose the colours red and gold, and they looked stunning together. Comics Abish Matthew and Naveen Richards were spotted dancing with the groom to the Village People song YMCA. Tracy Alison Veigas has a professional background as a general dentist. Tracy graduated in 2018 from KLE Dental College in Bangalore. They are three brothers and sisters. Tracy has two siblings Warren Viegas and Lisaa Veigas. She enjoys picking up a canvas and doing acrylic painting in her spare time. As an artist, she is also experimenting with resin. Nandini Viegas is her mother's name. Tracy Alison comes from a middle-class family with strong values. Tracy is an enthusiastic painter who shares her work on social media under various handles. Tracy, who was born on April 10, is 26 years old. Her pictures and videos show that she is a fun-loving and bubbly person.
Kenny Sebastian's Career
By using tweets as inspiration, Kenny Sebastian created songs, known as #KennySing4Me. Kenny Sebastian attained his initial popularity as a result. Kenny Sebastian also developed The Living Room, an improvised sketch programme for Comedy Central. Kenny Sebastian co-wrote and performed in the Star Boyz web series. Kenny Sebastian made cameo appearances in Pushpavalli by Sumukhi Suresh, Better Life Foundation by Naveen Richard, and the web series Humorously Yours. Along with the improvised show The Improvisers: Something From Nothing with Abish Mathew, Kanan Gill, and Kaneez Surka, and the sketch comedy series Sketchy Behaviour co-written and co-starring Kanan Gill on Amazon Prime Video, he also has the original series Die Trying. Additionally, he began his 'Getting there' miniseries on Amazon Prime, which consists of three episodes and two stand-up specials each on Netflix and Amazon Prime. He serves as a judge for the Amazon Prime Video comedy competition series Comicstaan.
Kenny Sebastian's Simple Ken podcast, which has featured a variety of guests, has grown in popularity on YouTube and audio streaming services. Kenny has repeatedly stated on the podcast that he would prefer a small 'SimpleKen' community because the project was intended to be personal and niche rather than mainstream. He owns SuperHuman Studioz, a production company, and at the age of 21 edited the Bollywood film 'Station.' Prior to his abrupt departure, he also worked as a subtitler for about a month. On July 7, Comicstaan, a well-known stand-up comedy reality series, revealed its third season. Eight contestants will compete on the show, and they will be advised by seven mentors from various comedy subgenres. Zakir Khan, Sumukhi Suresh, Neeti Palta, and Kenny Sebastian will serve as the judges on Comicstaan Season 3, which is produced by Only Much Louder (OML) and hosted by stand-up comedian Abish Mathew and social media influencer Kusha Kapila. Comedians Rahul Subramanian, Sapan Verma, Rohan Joshi, Prashasti Singh, Kannan Gill, Aadar Malik, and Anu Menon will serve as the contestants' mentors. The eight-episode original series, which features eight competitors, seven mentors, four judges, and two hosts, will start streaming on Prime Video on July 15.
Kenny Sebastian's Stand-Up Specials
The Most Interesting Person In The Room
Kenny Sebastian analyses flightless birds, clunky shoes, and his fear of not being funny enough while fusing his musical and stand-up skills. In his stand-up special 'The Most Interesting Person In The Room,' Kenny Sebastian makes his Netflix debut, tackling everything from chappals to tall guys to classism. He uses some creative music as well. However, the majority of it is focused on embracing average things and their average qualities. Unfortunately, that word perfectly describes his stand-up special.Kenny Sebastian analyses flightless birds, clunky shoes, and his fear of not being funny enough while fusing his musical and stand-up skills. In his stand-up special 'The Most Interesting Person In The Room,' Kenny Sebastian makes his Netflix debut, tackling everything from chappals to tall guys to classism. He uses some creative music as well. However, the majority of it is focused on embracing average things and their average qualities. Unfortunately, that word perfectly describes his stand-up special. Kenny Sebastian combines his musical and stand-up abilities as he discusses flightless birds, awkward shoes, and his fear of not being funny enough. Kenny Sebastian makes his Netflix debut with his stand-up special 'The Most Interesting Person In The Room,' which addresses topics like chappals, tall guys, and classism. He also makes use of some imaginative music. However, the majority of it is devoted to accepting commonplace things and their commonplace attributes. Unfortunately, that phrase sums up his stand-up special perfectly.

Don't Be That Guy
In this stand-up special, Kenny discusses his experiences turning 26 and his hilarious interactions with his maids. He also discusses his past as a 'nice guy.' Sebastian has become one of the most well-known names in Indian stand-up comedy today, going from small rooms in Bangalore to enormous auditoriums both inside and outside of the country. His young, devoted fanbase adores him for not using profanity to extend a lazy joke and for being 'relatable AF.' He is responsible for some of the funniest and most clever jokes in Indian comedy about mothers, dosas, and bucket baths. Sebastian's special was one of the most eagerly anticipated to debut on Amazon Prime Video as part of their initial batch of 14 homegrown comedy specials in 2017 a selection that was quickly criticized for only having men on the list. His young, devoted fanbase adores him for not using profanity to extend a lazy joke and for being 'Relatable AF.'
Kenny Sebastian's Career Timeline
Kenny Sebastian's Struggles
People tend to assume success comes easily to you when you achieve success early in life, which is problematic. that because you were born with a talent, all you had to do was develop it as you got older and live happily ever after. Kenny Sebastian will tell you that you're doing it all wrong. Like most people, Kenny didn't have a clear vision of his future as he was growing up. Regarding the question of how you manage to keep your content free of any abuses or jokes based on current events or politics: Kenny Sebastian replied going clean and picking topics that are more general and observational is entirely up to you. Jerry Seinfeld was my first comedy introduction, and I liked him because he was a Jewish comedian from upstate New York who I could laugh at his jokes while in Bengaluru. I was fascinated by the fact that I could identify with his ideas.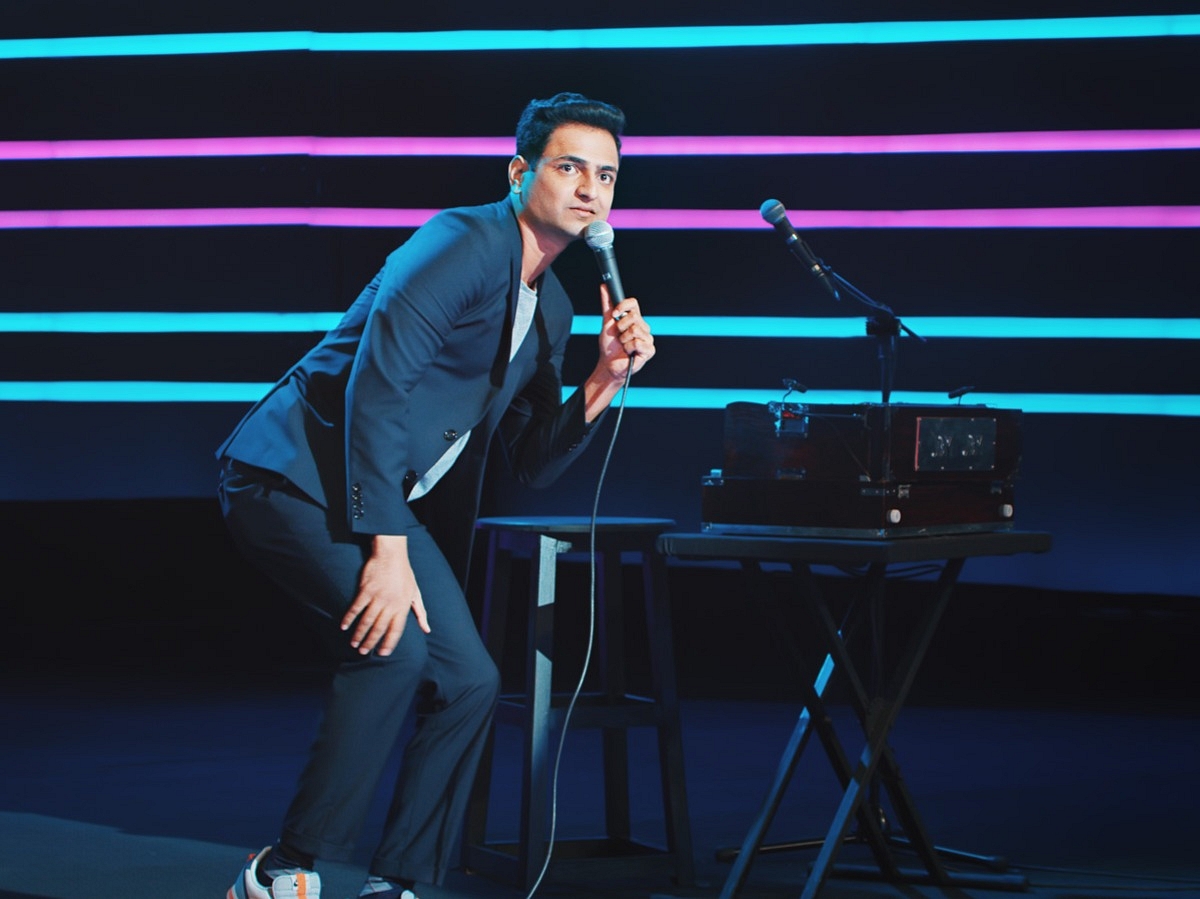 And that's when I started considering writing content for which it doesn't matter if you are familiar with pop culture, a particular musician, show, political party, or anything else in particular. Additionally, I believe that there won't be many limitations on who can relate to your material if you don't base your jokes on any of that. I believe that many comedians do this, keeping their material free of any one specific subject in order to appeal to a larger audience. Additionally, it's crucial for me to be able to make everyone in the room laugh because I don't want anyone to feel excluded from my jokes because they didn't get them, Kenny Sebastian stated. Kenny Sebastian worked arduously and never gave up on his goals. He was clear about his career goals right out of college. Everything is possible if we believe in ourselves. The secret to success is perseverance. It instills in us the values of tenacity, persistence, and commitment. Second, we must make an effort to learn from our errors. Maintain your optimism and keep going.
Kenny Sebastian's Networth and Income
The amount of assets that exceed liabilities is referred to as net worth. Cash, real estate, and anything else of value are examples of assets. It is the value of everything you own less everything you own. Net worth is not calculated on a yearly basis. So, how much is Kenny Sebastian currently worth? According to Forbes, Business Insider, and Wikipedia, Kenny Sebastian's net worth is thought to be $1.5 million. It's likely that Kenny Sebastian makes money from other sources as well. A lot more money can be made through sponsorships, affiliate commissions, product sales, and speaking engagements than through advertisements.
Kenny Sebastian Interesting Facts
Kenny Sebastian is a skilled vocalist and guitarist despite having no formal music education.
On his YouTube channel, Kenny Sebastian has a number of well-known Bollywood songs covered.
In the middle of his comedic routines, Kenny Sebastian also frequently pulls out his guitar to perform some musical humour.
In interviews and on talk shows, Kenny Sebastian has admitted to having a wanderlust.
In addition to India, he has visited the United States, Singapore, Abu Dhabi, Dubai, London, and other places.
Kenny Sebastian's YouTube channel also hosts some of his travel vlogs.
When Kenny Sebastian was a college student, he first developed a taste for stand-up.
Kenny Sebastian participated in the stand-up competition at the Mood Indigo festival at IIT Mumbai, which he ultimately won.
Along with it, there was the opportunity to perform at the prestigious 'The Comedy Store' and a $10,000 cash prize.
Along with Kanan Gill, Kaneez Surka, and Abish Mathew, Kenny Sebastian makes up one-fourth of the comedy troupe 'The Improvisers.'
Social Media
Frequently Asked Questions