Abish Mathew | Stand-Up Comedian, Bio, Family, Wife, Struggle

Faraz Shaikh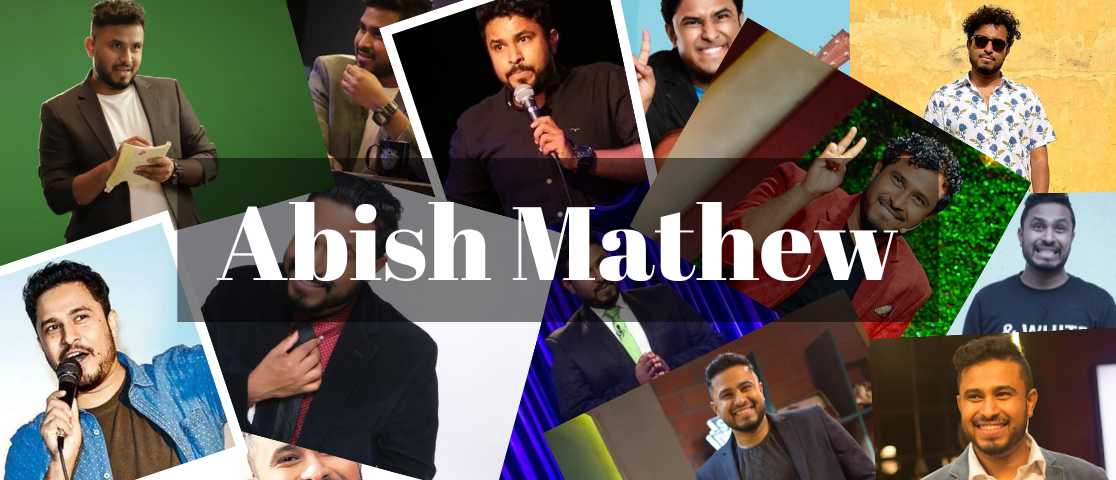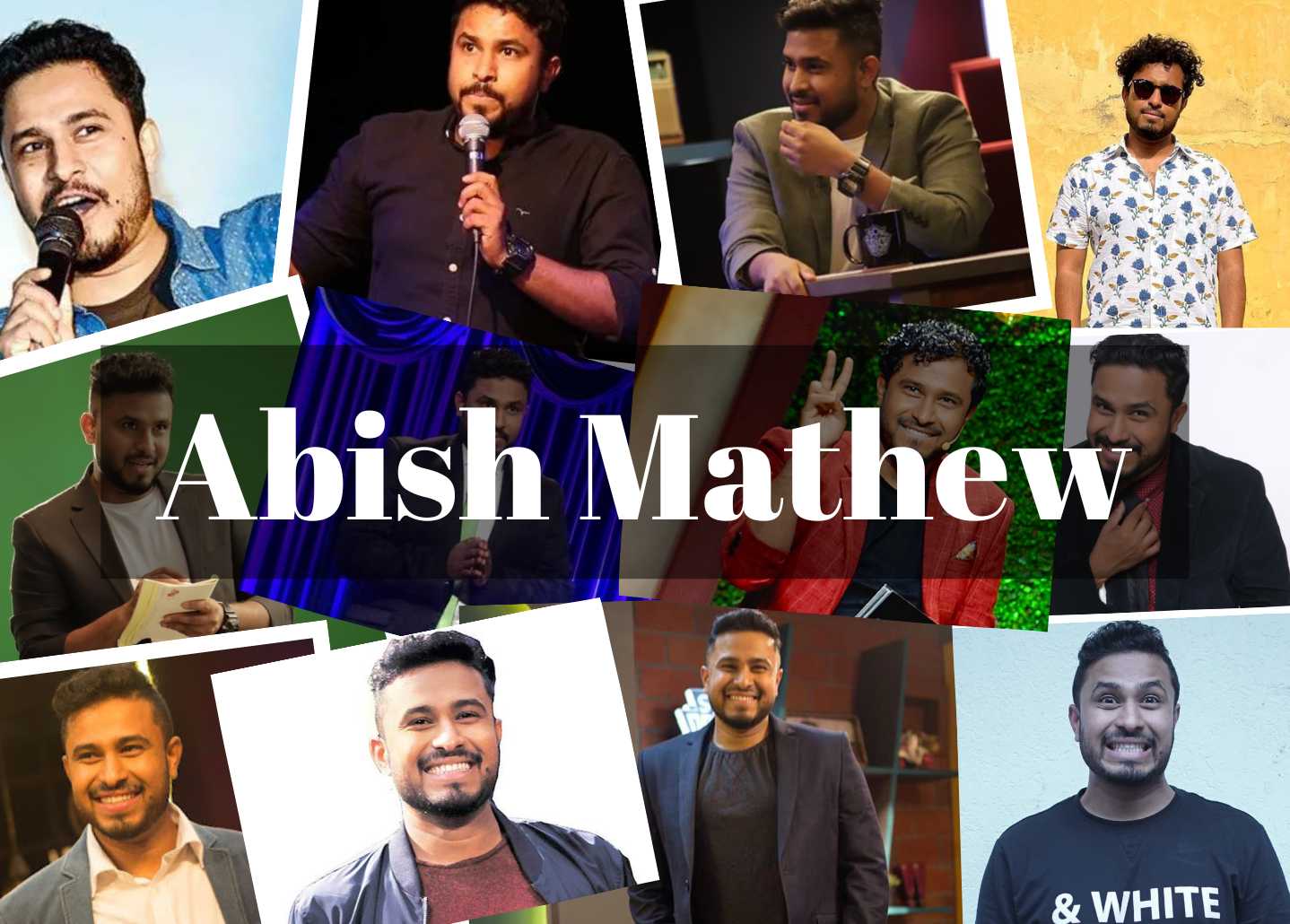 Abish Mathew's Biography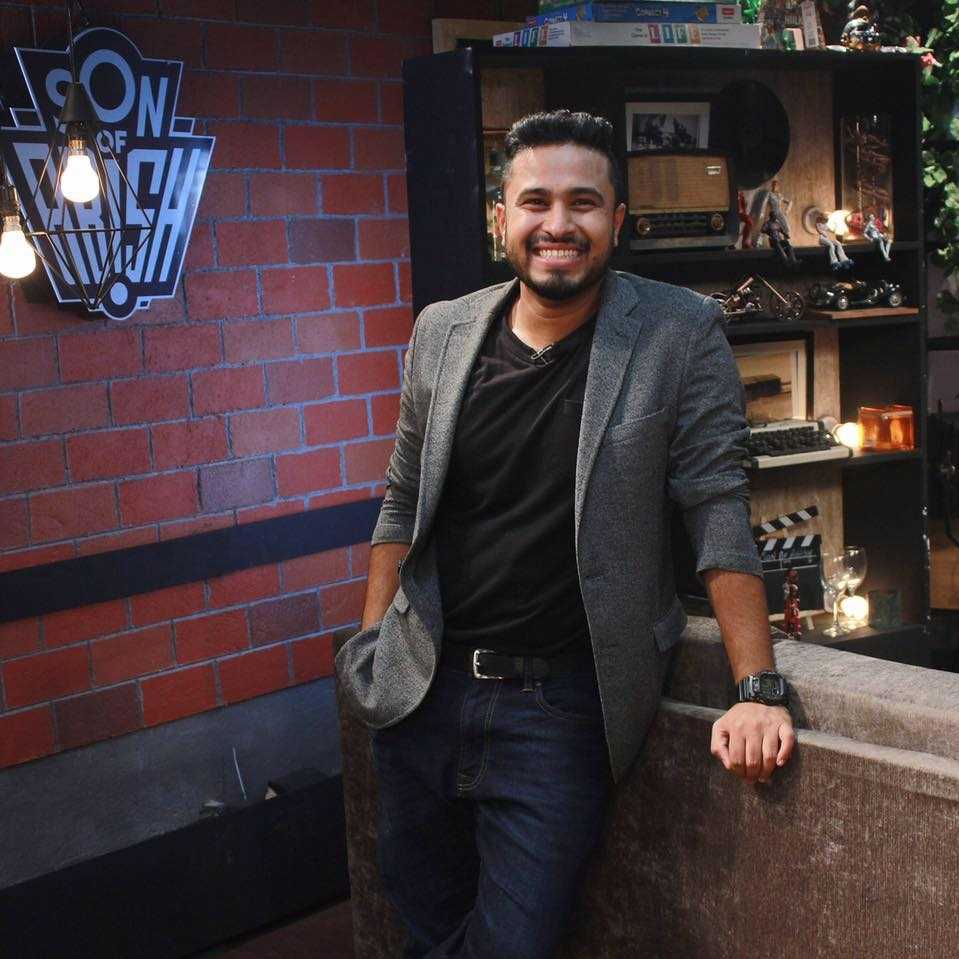 Abish Mathew is a stand-up comedian and YouTuber from India. His work with All India Bakchod, as the creator and host of the late-night programmes Son of Abish and Journey of a Joke, Comedians on Board, and as the host of Comicstaan are some of his most well-known accomplishments. Abish Mathew is a stand-up comedian with a sense of humor and comedy, Abish Mathew has well-established himself in the comedy field. He was born on 28 February 1987. Abish Mathew's age as of 2022 is 35 years.

Abish Mathew is one of the most well-known comedians, having worked on numerous comedic shows and videos with some well-known figures. Abish has achieved widespread fame in the comedy world in a matter of only four years. He entered the comedy world after being inspired by well-known performers like Robin Williams. With a channel and a show called Son of Abish, he is constantly improving. Abish tells funny, original jokes that set him apart from other comic actors.
Claim Your FREE Celebrity Shoutout
✕
Claim Now!
Abish Mathew's Family and Abish Mathew's Education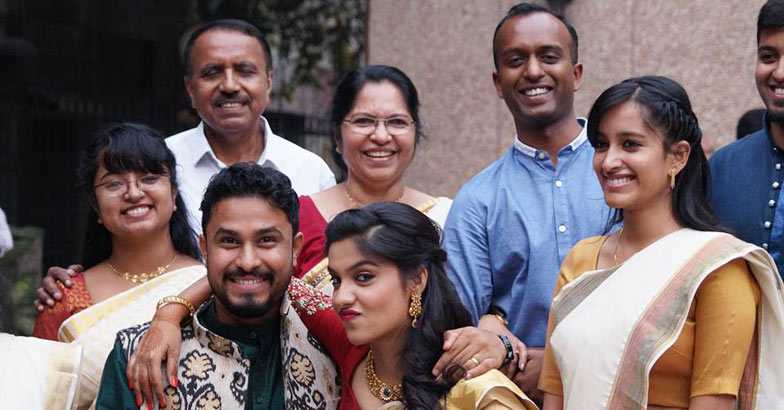 Abish Mathew was born on 28 February 1987. Abish Mathew's age as of 2022 is 35 years. Abish Mathew's zodiac sign is Pisces. Abish Mathew was born in Noida, Delhi, India. Abish Mathew has completed his education at the University of Delhi, Delhi, India. Abish used to emcee school events and play in his school band. He came to the realization that he could pursue an acting and stage career at that time and was skilled at making others laugh. Abish began his career as a radio host on 95.0 FM in 2009, leaving the position in 2012 to launch a career as a comedic actor. He moved to Mumbai in 2012, where he found opportunities as a comic actor. Abish married actress Archana Kavi, a friend from childhood. They were wed on January 23, 2016. Compared to Abish, who has built a successful career as a comic actor, Archana has appeared in about more than thirty films.
Talk To Similar Celebrities
Abish Mathew's Affairs and Relationship
Abish Mathew and Archana Kavi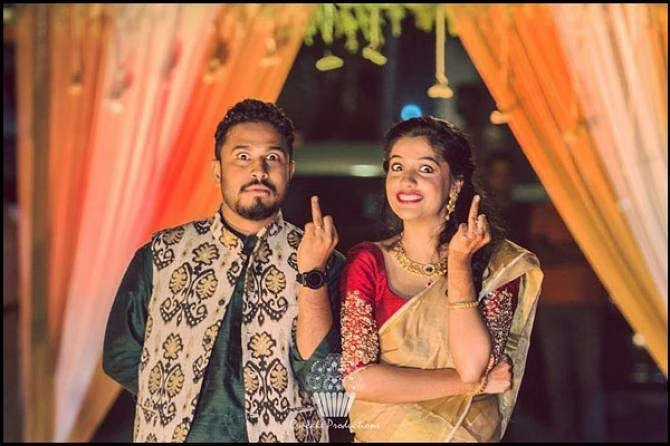 The comedian, best known for his work on All India Bakchod and Son Of Abish!, recently married actress Archana Kavi. The couple married on January 23, 2016 in Kochi in a wedding ceremony followed by a reception at the Bolgatty Palace in Kochi. Some celebrities who knew Archana Kavi from the Malayalam film industry attended the wedding, including Rima Kallingal, Malavika Mohan, Ann Augustine, and Jomon T John. While Abish is well-known for AIB, Archana Kavi is a popular Malayalam actress who began her acting career in 2009 with Neelathamara.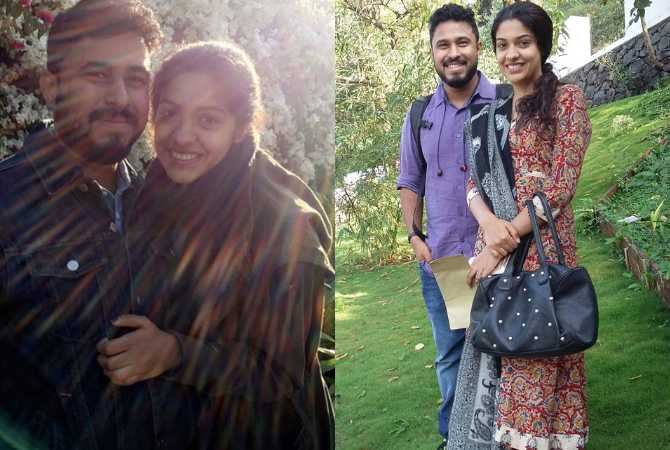 Abish Mathew, a stand-up comedian, is Archana's husband. They later got separated. By mutual agreement, the couple decided to divorce. The separation was not caused by his depression. Archana stated that she made the decision to divorce because she realized that different things were required in life. Archana had stated that even though she had divorced Abhi, she remained close to the family. Abish Mathew is an extremely sensitive individual. Archana Kavi stated.
Abish Mathew's Career
Abish Mathew, one of the first Indian YouTube stars with over 1 million subscribers and over 153 million views, is one of the most recognizable and veteran figures in the Indian comedy scene. He began his career as a Hit 95 FM prime-time radio host before making the full transition into stand-up comedy and producing comedy shows. He currently owns and operates Absurdist Studios, which is the company behind IPs like Son of Abish and Journey of a Joke. Along with Kanan Gill, Kenny Sebastian, and Kaneez Surka, Abish was a member of the well-known improv comedy group 'The Improvisers,' which released the comedy special 'The Improvisers: Something From Nothing' on Amazon Prime Video. He worked with the collective on numerous projects, including videos and the infamous AIB knockout (AIB Roast), for which he wrote and performed. He has performed stand-up comedy all over India and the world, including in the United States, Canada, Australia, Dubai, and Singapore for the prestigious Utrecht International Comedy Festival. Jokes, sketches, improv, songs, and game show elements are all over his performances.

In addition to appearing in the stoner comedy 'High Jack' in 2018, he made his Bollywood debut in Yash Raj Film's 'Meri Pyaari Bindu' in 2017. The three seasons of Comicstaan on Amazon Prime Video have been hosted by Abish, who is regarded as one of the best comedy hosts in the nation. Additionally, he hosted two episodes of The Inner Circle on Star Sports in 2021 and a special Shark Tank India episode on Sony Liv in 2022. Additionally, Abish has two audio programmes on Audible called 'The Unexperts' and 'A Week To Kill.' In the background, Abish has served as the creative supervisor for Netflix India's 'Comedy Premium League,' the creative director for Netflix Global's 'Comedians Of The World (India),' and the director of Kenny Sebastian's Amazon Prime Video special 'Don't Be That Guy.' For more than ten years, Abish has worked as a brand consultant, creating content for companies like Bacardi Breezer, Netflix, Amazon, Hasbro, and HP, among others. His brand of clean humour has been popular with audiences in clubs, colleges, and workplaces alike.

Abish Mathew's Stand-Up Specials and Shows
Abish Mathew: Whoop!
The best stand-up comedian in the world is Abish Mathew, and this is the best stand-up special ever made (*definitely needs citation). Every good joke has a good setup. We also learn how Abish was set up to be a punchline his entire life in this hour-long special. Abish Mathew is one of the most skilled and distinctive comedians in the nation. He is well-known for his work with All India Bakchod and as the star of Son of Abish, his comedy channel on YouTube with more than 1 Million Subscribers.

His shows are filled with hilarious original songs, silently performed one-man sketches, online shows, improv, and stand-up, all of which keep his comedic approach new and incredibly entertaining. For comedy groups like Weirdass Comedy, The Papa CJ Comedy Company, East India Comedy, Schitzengiggles, and others, Abish has performed as the headlining comic.

Son Of Abish
Abish Mathew is the host of the variety comedy talk show Son Of Abish. Son Of Abish is a chat show that alternates between stand-up and musical comedy, adds improvisation, pours in sketch comedy, mixes it with a hilarious monthly news round-up segment, and sprinkles in celebrity guest interviews and performances. To top off the comedy sundae, they share hilarious anecdotes and commentary.

Journey of A Joke
'Journey of a Joke' is a series of interviews with comedians in which we deconstruct a complete comedy bit, one joke at a time. If you're a comedian, comedy nerd, or just someone who enjoys comedy, you're probably constantly wondering, 'How did he/she/they come up with that?' Journey of a Joke delves deeply into the minds of comics to unravel their sources of inspiration, perseverance, and joke-making processes. Munawar Faruqui will talk about his first-ever stand-up joke, 'Politics in India,' in the upcoming episode of Journey Of A Joke Season 5. Here is a brief excerpt from the upcoming episode where Munawar discusses how he created his first YouTube video.
Abish Mathew's OTT Career
Comicstaan (2018-2022)
Hopeful humorists from everywhere in India contend to see who will be the fate of amusement. Guided by the greatest comics in the nation, figure out who will be delegated the victor of Comicstaan. Comicstaan is an Indian stand-up parody contest TV series made by Just A lot Stronger for Amazon Prime Video. The show unites sprouting Indian jokesters to track down the following large name in stand-up satire. The series debut and three following episodes dropped on 13 July 2018. In its most memorable week, Comicstaan turned into the most-watched show on Amazon Prime Video in India. The judges for Season 1 were Biswa Kalyan Rath, Tanmay Bhat, Sapan Verma, Kaneez Surka, Kanan Gill, Kenny Sebastian, and Naveen Richard and it was facilitated by Abish Mathew and Sumukhi Suresh. The stupendous finale of Season 1 was delivered on 17 August 2018 and Nishant Suri, a challenger from Noida, arose as the winner. The champ of Season 1 was Nishant Suri. The triumphant prize of Season 2 was together shared by Samay Raina and Akash Gupta. The victor of Season 3 is Aashish Solanki
Comedy Premium League
Comedy Premium League is a comedy programme in Hindi that is hosted by Prajakta Koli. In the series, four teams of sixteen comedians are vying for the title of comedy champion. Amit Tandon, Mallika Dua, Kenny Sebastian, and Sumukhi Suresh are among the team captains in this competition. 16 of India's funniest entertainers compete in teams for the title of 'ultimate comedy champs' with satirical sketches, cheeky debates, and scorching roasts.

To begin, there are four teams: 'Gharelu Gilaharis,' which includes Kenny Sebastian, Kaneez Surka, Prashasti Singh, and Aakash Gupta; 'IDGAF Iguanas,' which includes Sumukhi Suresh, Sumaira Shaikh, Rohan Joshi, and Tanmay Bhat; 'Naazuk Nevle,' which includes Mallika Dua, Urooj Ashfaq, Rahul Subramaniam, and Rahul Dua; and 'Lovable Langoors' with Amit Tandon, Rytasha Rathod, Samay Raina, and Aadar Malik.

Abish Mathew's Struggles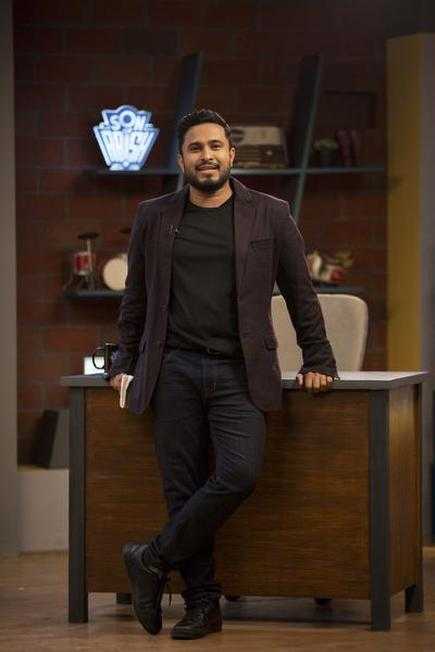 Abish Mathew stated 'One of the major things I'm fed up of hearing is 'Hey, you're a stand-up comedian, tell me a joke.' I'm okay with it because it's not hatred. Also, I'm tired of people saying 'You used to be funny earlier, ab kya hogaya? ' and I respond with 'Mujhe bhi nahi pata, mein bhi try hi kar raha hu'.'

Where do we get our daily dose of laughter? What about the television? Something along the lines of Comedy Nights Live? News channels? (I hope not.) (Maybe). The Internet? Without a doubt.

Abish Mathew may be best known for his work on AIB, but he didn't begin his career as a stand-up comedian.

Having said that, one must pay close attention to the same stand-up comedians when they discuss the effort that goes into perfectly timing and crafting each joke as well as making sure that it is delivered. There is much thought after a brief period of laughter.

Abish Mathew's constant source of happiness came from being on stage, from hosting a lot of events in school to being Lithium X's (a Delhi teen rock band) lead vocalist during his college days at Delhi University.

Abish Mathew's Networth and Income
The amount of assets that exceed liabilities is referred to as net worth. Cash, real estate, and anything else of value are examples of assets. It is the value of everything you own less everything you own. Net worth is not calculated on a yearly basis. So, how much is Abish Mathew currently worth? Abish Mathews's Net worth is not known.
Abish Mathew Awards and Achievements
BL Awards 2020 - Nomination - Most Popular Comedian
Social Media
Frequently Asked Questions