Shatrughan Sinha Age Wife Movies Height Awards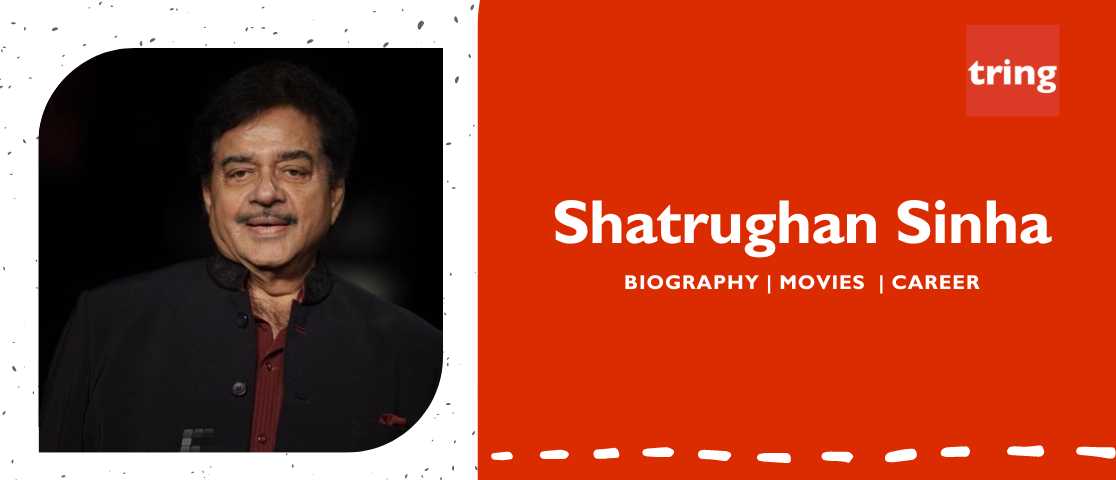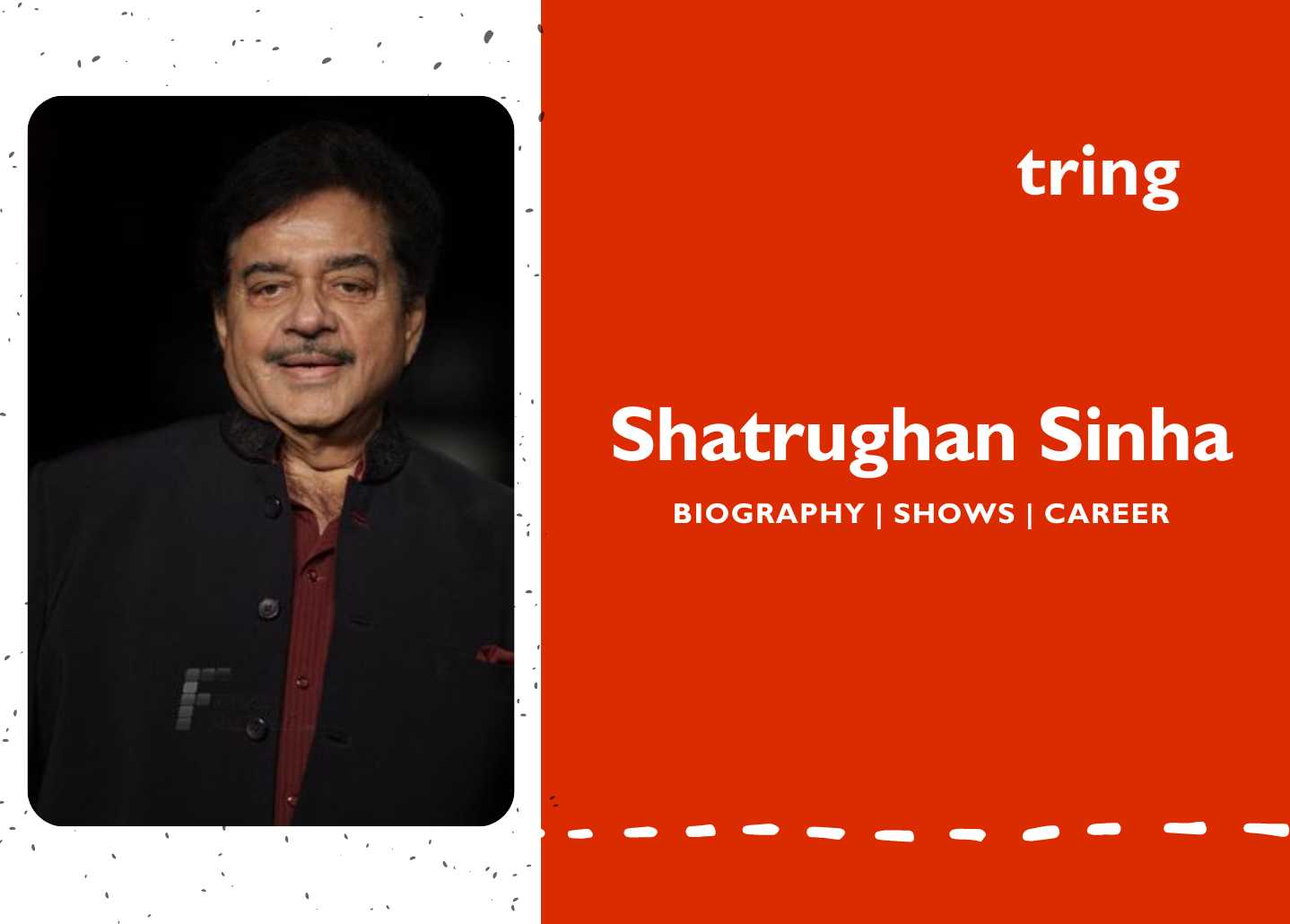 Shatrughan Sinha's Biography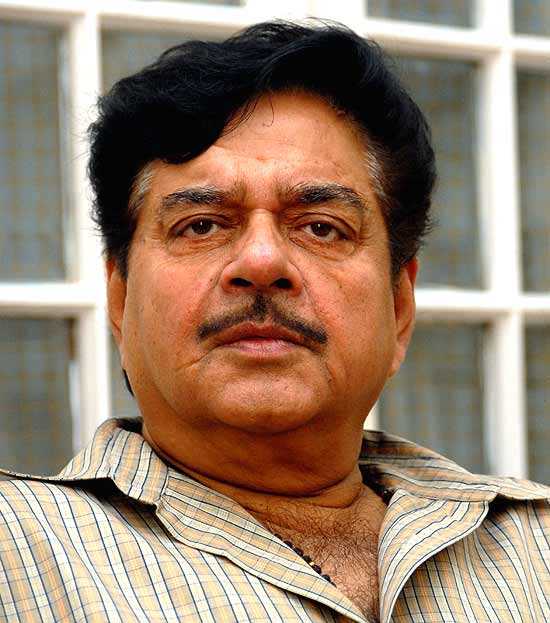 Shatrughan Sinha is an Indian actor working in Indian Movies and a politician. Shatrughan Sinha's birthplace in Patna, India. Shatrughan Sinha's height is 6 feet.

Shatrughan Prasad Sinha is an Indian actor and politician. He represents the All India Trinamool Congress in the Lok Sabha as a member of the Asansol constituency (TMC). He was previously chosen as a representative for Patna Sahib in the Lok Sabha (2009-2014, 2014-2019). He served as a Rajya Sabha member of parliament from 1996 to 2002 and again from 2002 to 2008. In the Atal Bihari Vajpayee administration, he served as a Union Cabinet Minister for Health, Family Welfare, and Shipping. From 2014 until 2019, he served on the ministry of external affairs' standing committee on transport, tourism, and culture as well as its advisory committee on Indian issues abroad. His biography, Anything except Khamosh, was published in 2016.

In Dev Anand's Prem Pujari, Sinha had his debut acting role as a Pakistani military officer. Later, in 1969, he was given a little part as a police officer in Mohan Sehgal's Sajan. Sajan was Prem Pujari's first film to be released because his release was postponed. Later, he played villains in Pyar Hi Pyar, Banphool, Raampur Ka Lakshman by Manmohan Desai, Bhai Ho Toh Aisa, Heera by Sultan Ahmed, and Blackmail by Vijay Anand.

Shatrughan Sinha's Age
Shatrughan Sinha's birth date is 9 December 1945. Shatrughan Sinha's birth year is 1945. Shatrughan Sinha's age is 77 years as of 2022. Shatrughan Sinha's zodiac sign is Sagittarius.

Shatrughan Sinha's Family
Shatrughan Sinha's father is Bhubaneswari Prasad Sinha. Shatrughan Sinha's mother is Shyama Devi Sinha. Shatrughan Sinha's brother's names are Ram, Lakshman, Bharat. Shatrughan Sinha's wife is Poonam Sinha. Shatrughan Sinha's daughter is Sonakshi Sinha. Shatrughan Sinha's brother is Luv Sinha.

Shatrughan Sinha's Education
Shatrughan Sinha's school is not known. Shatrughan Sinha's college is Patna Science College and Film and Television Institute of India (FTII), Pune.

Shatrughan Sinha's Girlfriend
Shatrughan Sinha's Girlfriend Reena Roy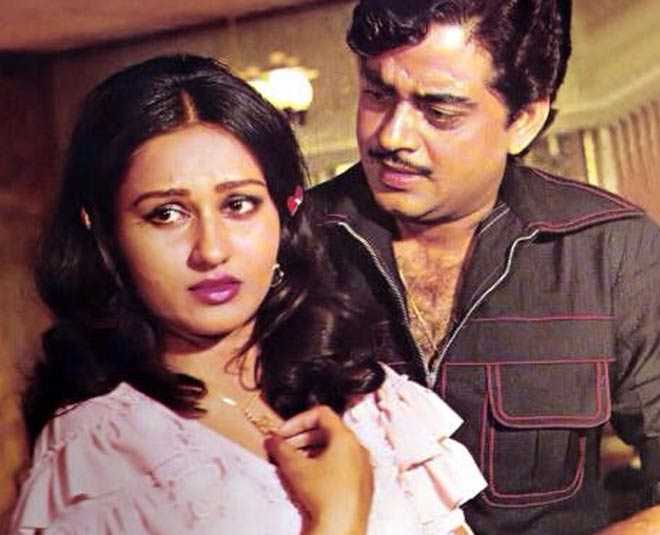 Shatrughan Sinha, a former actor who is now a politician and is known for his frank remarks, first met Reena Roy when she was 19 years old. The two became close during the making of Kailcharan and became close friends. While Sinha continued to be friends with her, Reena couldn't help but fall in love with the actor's charm, and so a flame of love began to burn between the two. Her mother soon gained wind of the couple's feud when it came to light in the media. She warned her that she would pay for it, but she disregarded her warnings.


Reena experienced one of the hardest years of her life in 1981. While everyone was anticipating that the couple would be married, rumours of Shatrughan and Poonam's nuptials began to circulate. On a flight, he met Poonam and fell in love right away. Reena could not have predicted this in her wildest dreams. Shatrughan later wed Poonam, although he continued to communicate with Reena. Even after being married, Shatrughan continued to act as if nothing had changed and openly flaunt his relationship with Reena. Poonam poked fun at Reena as soon as she knew her husband wasn't entirely obedient. She neither accepted nor denied her husband's infidelity. She continued to make derogatory statements about the couple.

Shatrughan Sinha's Wife
The romance between Shatrughan Sinha and Poonam Sinha, who is now his wife, also made headlines. Their relationship was the stuff of romantic comedies. Shatrughan once wrote the well-known speech Apne Paon Zameen Par Mat Rakhiye from the movie Pakeezah to Poonam while they were riding the train.

The proposal won Poonam over, and they started dating. However, his relationship with former actor Reena Roy soured and almost ended as a result of their affair. However, the relationship came to an end, and Shatrughan returned to Poonam.

Even after Poonam had agreed to date Shatrughan, her mother remained unimpressed with the pairing. Media sources claim that Poonam's mother disapproved of Shatrughan's facial scars and the roles he portrayed in movies. He was three hours late for his wedding, which only made matters worse. Sonakshi, Luv, and Kush are the three children he and Poonam have.

Shatrughan Sinha's Career
Shatrughan Sinha First Movie Pyar Hi Pyar (1969)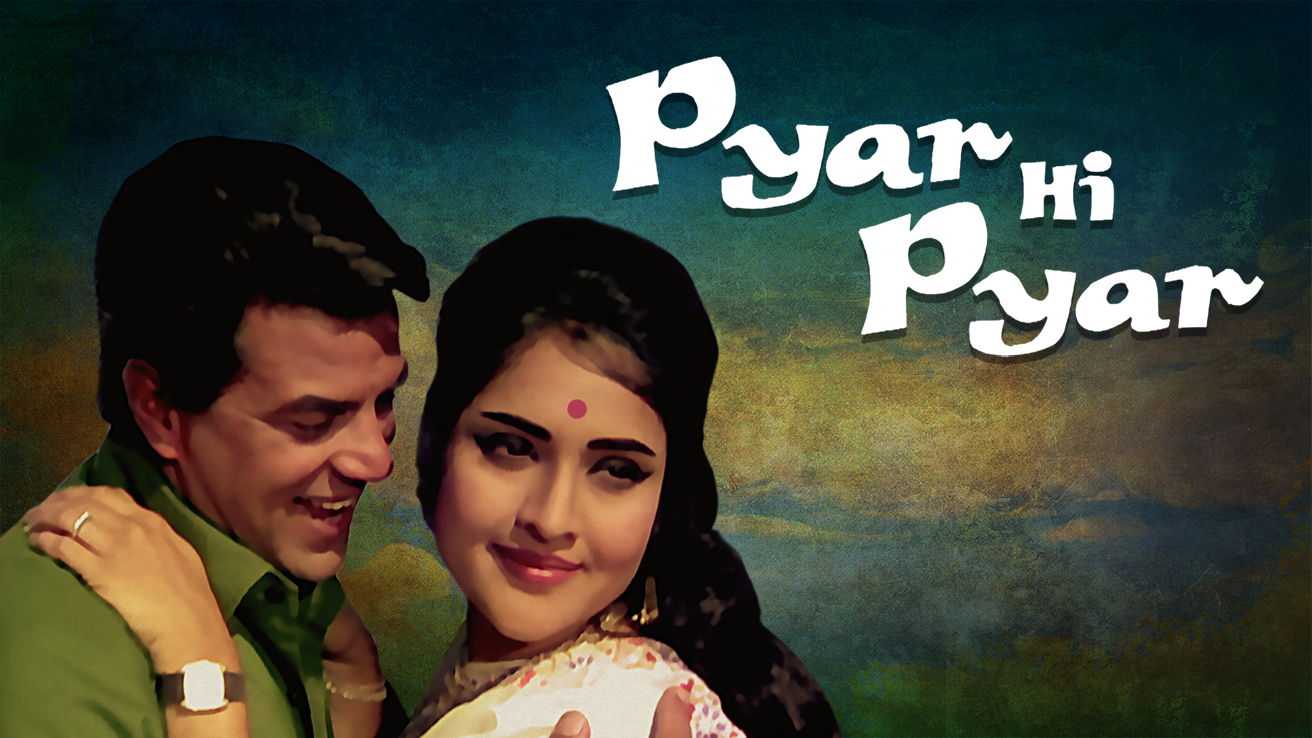 Bhappi Sonie and Rajaram worked together to create the 1969 Bollywood film Pyar Hi Pyar. Dharmendra, Vyjayanthimala, Pran, Helen, Madan Puri, and Mehmood appear in the movie. Dharmendra and Vyjayanthimala only appeared in this film together. Vijay accepts a job as a police inspector, much to the chagrin of his father Kailashnath. Finding the absent father of a lovely young woman is Vijay's first task. Vijay develops a deep love for the young woman (Kavita). Vijay begins her search for her father. Meanwhile, a different young man persuades Kailashnath that Vijay is not who he claims to be and that he is actually his son.

Shatrughan Sinha Movie Mere Apne (1971)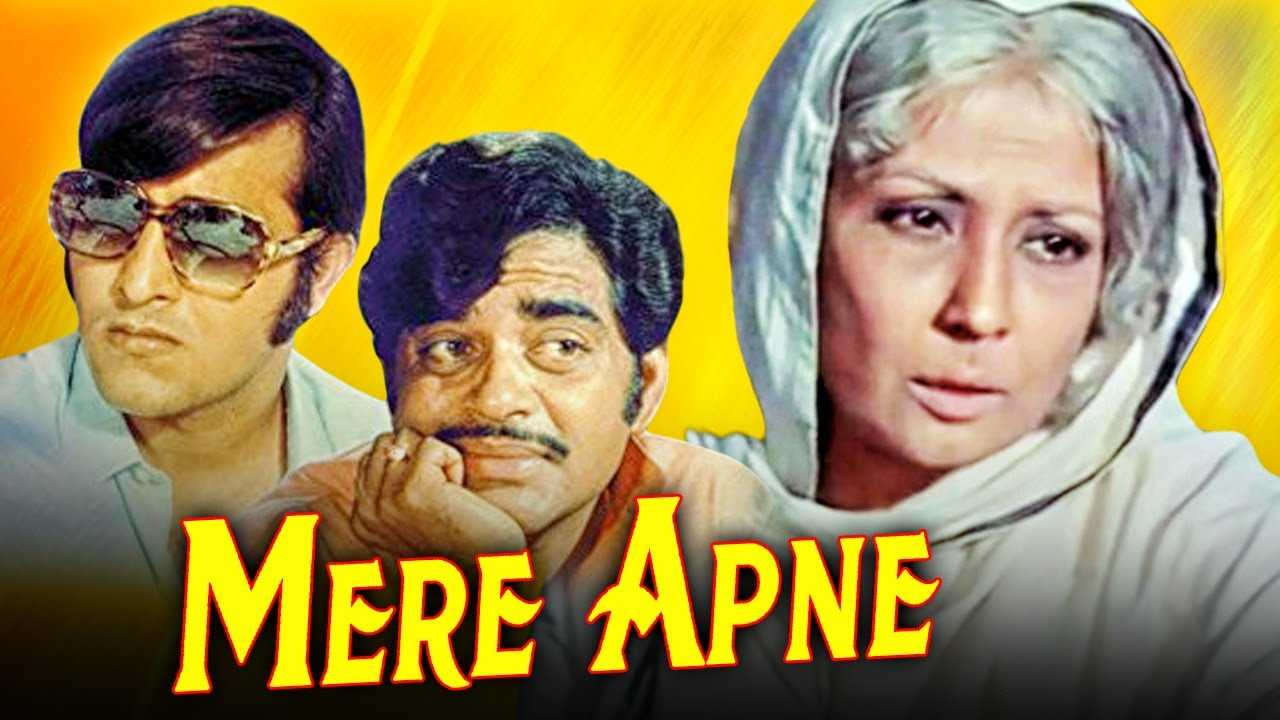 Gulzar wrote and directed the 1971 Hindi-language movie Mere Apne, which was also produced by Romu, Raj, and N. C. Sippy. It was Gulzar's first film as a filmmaker, and it was practically a frame-for-frame remake of Tapan Sinha's National Award-winning Bengali film Apanjan. Vinod Khanna played the hero for the first time in this film. Danny made his film debut with this one. Along with Deven Verma, Paintal, Asit Sen, Asrani, Danny Denzongpa, Keshto Mukherjee, A. K. Hangal, Dinesh Thakur, Mehmood, and Yogeeta Bali, Meena Kumari, Vinod Khanna, and Shatrughan Sinha play the key parts in the movie. Salil Choudhury is the film's music composer.

In a village, a man approaches a widow and introduces himself as a relative. He transports her to the city and forces her to work as a housekeeper for no pay. When she brings an orphan home, she is left without a place to live.

Shatrughan Sinha Movie Kaala Patthar (1979)
The 1979 Indian Hindi action drama film Kaala Patthar was produced and directed by Yash Chopra from a script by Salim-Javed. The movie, which followed the films Deewaar (1975), Kabhie Kabhie (1976), and Trishul (1997), was inspired by the Chasnala mining catastrophe. It marked Amitabh Bachchan, Shashi Kapoor, and director Yash Chopra's fourth time working together.

After being called a coward for abandoning his ship and its 300 passengers, Captain Vijay Pal Singh accepts employment in a far-off coal mine that is ill-equipped and devoid of adequate facilities or medical supplies. Will Vijay be able to rise to the occasion or will he once more abandon the ship when the miners and their families are faced with a crisis because water has gotten into one of the mining tunnels and is putting 400 lives in danger?

Shatrughan Sinha Movie Dostana (1980)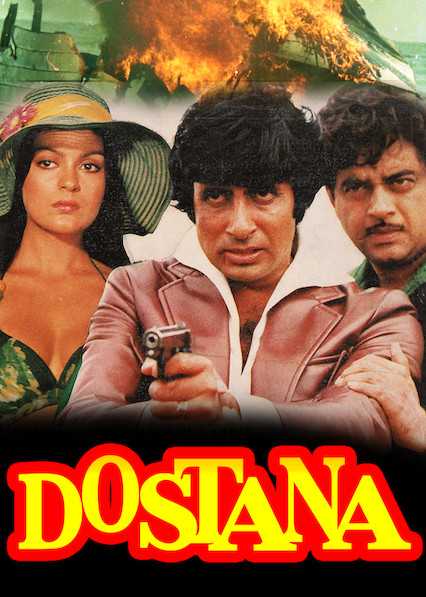 Dostana is a 1980 Indian Hindi action drama film that was produced by Yash Johar, directed by Raj Khosla, and written by Salim-Javed. Amitabh Bachchan, Shatrughan Sinha, and Zeenat Aman play the main characters in the movie, and Prem Chopra, Amrish Puri, Helen, and Pran play minor roles. The movie earned a tonne of money at the box office and finished the year with the fourth-highest revenue, trailing only Qurbani, Asha, and Ram Balram. One of Raj Khosla's final commercially successful movies was Dostana. With Kamal Haasan, the movie was remade in Tamil as Sattam.

To obtain an apartment, Sam and Kunal pose as a gay couple. Both develop feelings for Neha, their roommate, and make efforts to gain her affection before realising that she is in love with someone else.

Shatrughan Sinha Movie Aan: Men at Work (2004)
Indian action movie Aan: Men at Work, was released in 2004. Madhur Bhandarkar was the director. It has a large ensemble cast with Jackie Shroff, Irrfan Khan, Raveena Tandon, Lara Dutta, Om Puri, Rahul Dev, Manoj Joshi, Rajpal Yadav, Vijay Raaz, and Ravi Kishan playing supporting roles alongside Akshay Kumar, Sunil Shetty, Shatrughan Sinha, and Paresh Rawal in the key roles. The release date was June 4, 2004.

DCP Hari Om Patnaik accepts the challenge of making Mumbai crime-free along with his reformed squad. However, when they lose two of their team members, things start to go south.

Shatrughan Sinha Upcoming Movies
There are no upcoming movies as of 2022.

Shatrughan Sinha Career Timeline
Shatrughan Sinha Controversy
There are no controversy as of 2022.

Shatrughan Sinha's Net worth
Shatrughan Sinha has amassed considerable fortune as a result of his high level of accomplishment. He has been in countless films as an actor and has achieved great success in politics. His wife is also quite affluent and well-known, which greatly increases his wealth. He is worth $18 million, or 131 crore Indian rupees.

Shatrughan Sinha's Awards
Filmfare Award for Best Supporting Actor 1971 - for Paras - Nominated
Bengal Film Journalists' Association Awards – Best Supporting Actor 1973 - for Tanhai - Won
Filmfare Award for Best Supporting Actor 1974 - for Dost - Nominated
Filmfare Award for Best Supporting Actor 1979 - for Kaala Pathar - Nominated
Filmfare Award for Best Actor 1980 - for Dostana - Nominated
Stardust Awards for Pride of the Film Industry 2003 - for - Won
Stardust Award for Lifetime Achievement 2003 - for - Won
National Kishore Kumar Samman 2007 - for - Won
Zee Cine Award for Lifetime Achievement 2011 - for - Won
The ITA Scroll of Honour KBC regional at the Indian Television Academy Awards 2011 - for - Won
IIFA Awards for Outstanding Contribution to Indian Cinema 2014 - for - Won
Filmfare Lifetime Achievement Award 2017 - for - Won
14 Interesting Facts of Shatrughan Sinha
Shatrughan Sinha was one of the earliest Bollywood actors from the Patna, Bihar, area. He was born and raised there.
Sinha once demonstrated his ability to imitate up to 40 different celebrities' voices. He also admired Raj Kapoor, the actor, and aspired to be like him.
However, his father preferred that two of his sons pursue careers as doctors and the other two as scientists. Shotgun was not one of his brothers who gave up easily, despite the fact that his siblings had yielded to their father's ambitions. Sinha managed to enrol in Pune's Film and Technology Institute of India (FTII) despite all difficulties.
Dev Anand's movie Sinha's role as a Pakistani military officer in Prem Pujari, which was meant to be his debut film, was cast. To make up for the post-production delays, Sinha made his acting debut in the 1969 film Sajan.
On a train, Sinha first encountered Poonam, the woman he would marry. Sinha claimed in an interview that he noticed Poonam crying as soon as he stepped onto the train. Infuriating her even more, he wrote a message on a magazine and handed it on. Itni sundar ladki ko rona shobha nahi deta was the message he had left.
Slowly, the two grew close and decided to wed. However, Poonam's family stood in the way of their ability to be happy. Their mother rejected the union, saying that her fair daughter would not be a suited wife.
His 1976 film Kaalicharan quickly gained popularity after its release. Shatrughan Sinha was moved by this response and, within 24 hours of the film's release, offered the cast and crew of Kalicharan a bonus equal to one month's pay.
In the 1990s, Sinha expanded his political career beyond acting.
'Shotgun' Sinha and late actor Rajesh Khanna are thought to have been close pals. However, the two became adamant opponents and even avoided speaking to one another when Rajesh Khanna handed them a significant loss in the 1992 by-elections.
As the host of the popular game show Kaun Banega Crorepati in Bhojpuri, he is also known as the Big B of that industry. The actor-turned-politician was also a judge on Season 4 of the well-liked comedy programme The Great Indian Laughter Challenge, which aired on the now-defunct Star One channel.
It's interesting to note that Amitabh Bachchan originally considered Shatrughan Sinha for the character of Jai in the 1975 cult blockbuster Sholay.
Additionally, Sinha and his wife Poonam are the owners of the production company Shotgun Movies.
In March 2019, he finally joined the Indian National Congress (INC) after years of rocky connections with the BJP.
In the Patna Sahib Constituency of Bihar, he was defeated by BJP candidate Ravi Shankar Prasad by 2,78,198 votes in the 2019 Lok Sabha Elections.
Profile Summary
Social Media
Frequently Asked Questions