Asin | Movies, Biography, Family, Net Worth, Marriage, Age

Zeenat Sayyed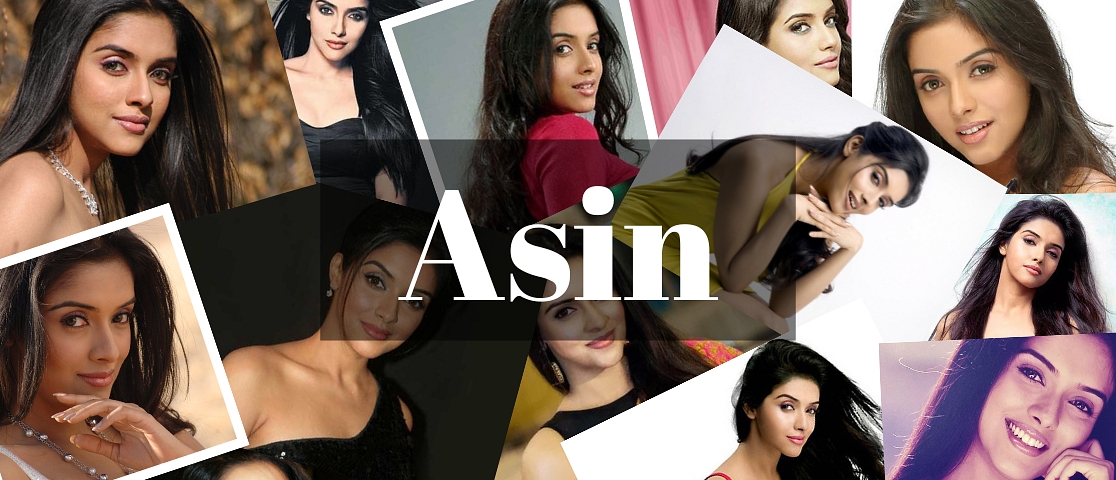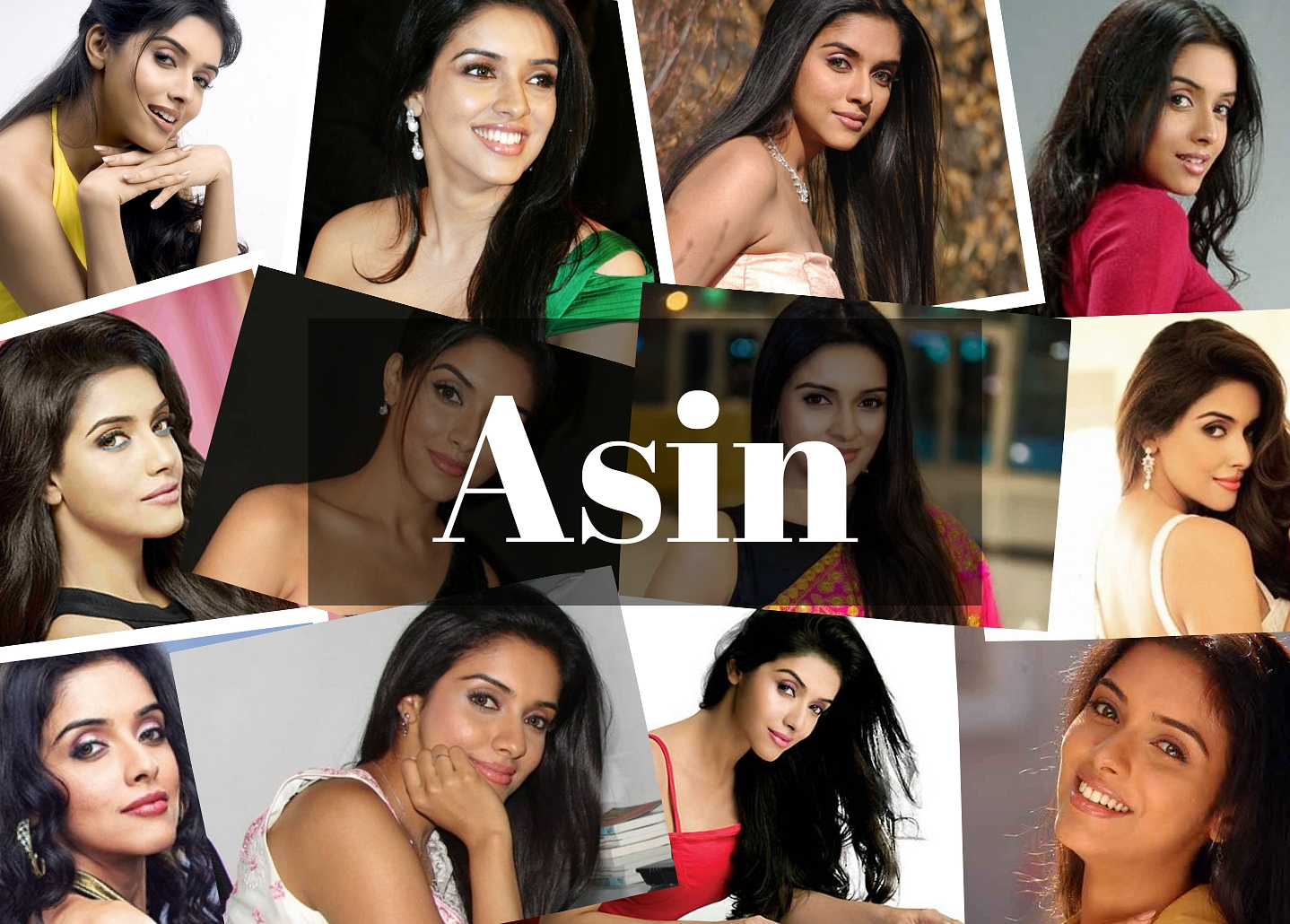 Asin's Biography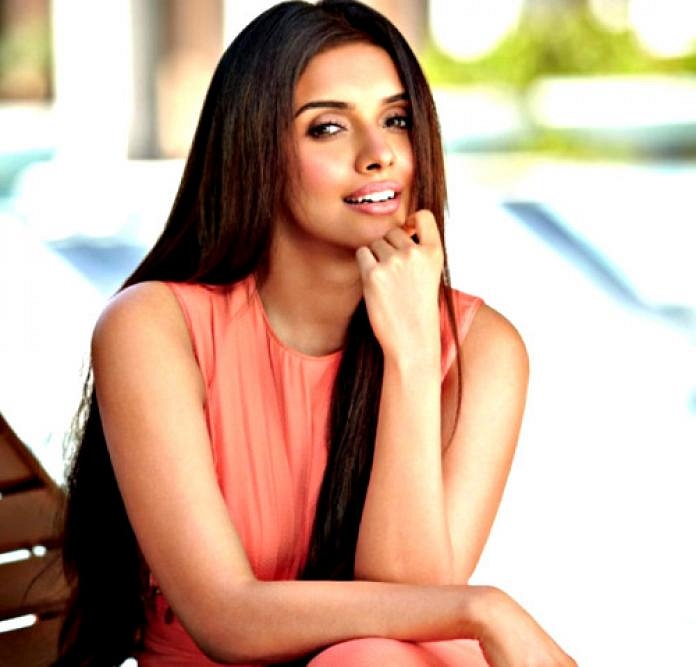 Asin Thottumkal is a former Indian actress who goes by the nickname Asin. Asin's Birthday is on the 26th of October. 1985 is Asin's Birthyear. She has appeared in Tamil, Hindi, Telugu, and Malayalam movies. She is a trained Bharatanatyam dancer. Three Filmfare Awards have been given to her. She started out in the South Indian film business but then turned to Bollywood for her acting work. She speaks eight languages. Asin's Birthplace is Kochi, Kerala. Asin's Zodiac Sign is Scorpio.

Asin made her acting debut in the Malayalam film Narendran Makan Jayakanthan Vaka (2001) of Sathyan Anthikkad. In 2003, she had her first big box office hit with the Telugu movie Amma Nanna O Tamila Ammayi, for which she was nominated for a Filmfare Best Telugu Actress Award. Her debut in Tamil, M. Kumaran Son of Mahalakshmi (2004), was a big hit.Asin made her acting debut in the Bollywood movie Ghajini (2008) in late 2008, costarring with Aamir Khan. This movie was the first Bollywood production to gross more than $1 billion domestically, and it went on to gross $1.9 billion (US$24 million) internationally.

Numerous awards, including the Filmfare Best Female Debut Award, went to Asin for Ghajini. The most lucrative era of Asin's Bollywood career began in 2011 when she co-starred with Salman Khan in the romantic comedy Ready directed by Anees Bazmee. The movie was a massive success at the box office, earning 1.84 billion (US$23 million) globally. Asin made his film debut in Sajid Khan's multi-starrer Housefull 2 in 2012, which earned more than $1 billion worldwide. She later appeared in the films Bol Bachchan and Khiladi 786, both of which were also Successful.
Talk To Similar Celebrities
Asin's Childhood and Asin's Family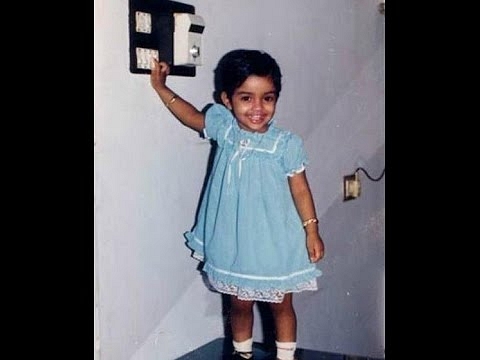 Asin was born into a Malayali Syro-Malabar Catholic household in Kochi, Kerala. Joseph Thottumkal, Asin's father, was a former CBI officer who later oversaw a number of businesses. Seline Thottumkal, Asin's mother, is a surgeon who relocated from Kochi to Chennai and then to Mumbai to live with her daughter. Asin was supposed to be given the name Mary, in honor of her paternal grandmother. However, Asin's father gave her the name Asin because it had a lovely connotation. Her name signifies clean and without blemish, according to Asin. She claims that the A in her name stands for without in Sanskrit and sin in English.

From LKG through X standard, she attended Naval Public School. After that, she completed her Kerala Higher Secondary Examination Board (Plus Two) education at St. Teresa's School in Kochi. She then went on to St. Teresa's College, a school connected to MG University in Kochi, where she earned a Bachelor of Arts in English Literature.
Asin's Marriage
In 2012, Asin and Akshay Kumar were traveling by plane to Dhaka, Bangladesh for a promotion for their new movie, Housefull 2. Rahul Sharma was introduced to Asin by Akshay Kumar as they were traveling in a private aircraft to the event. After exchanging pleasantries, the two retreated to their seats. Later at the gathering, Akshay attempted to play matchmaker by suggesting that Asin and Rahul go on dates together. He was ignored by Asin since she thought it was one of his well-known practical jokes.

As India won the Asia Cup, Virat Kohli was named the Man of the Match. Asin had no idea that the guy behind the Micromax Asia Cup 2012 was behind both the event she was playing at and the man Akshay was attempting to link her up with. Additionally, he was the owner of the private plane she had taken. Asin was shocked to learn that Rahul Sharma was the co-founder of Micromax Informatics and the founder of YV Televentures. She couldn't help but notice the millionaire's simplicity and humility. The two exchanged phone numbers and stayed in touch after that incident.

Rahul, however, was rather clear about his intentions. Rahul requested her to introduce him to her parents after their initial meeting so he could tell them he had found the one. However, Asin was the one who invited him to spend some time getting to know him better; as a result, the two began dating.

The actor was able to conceal her relationship with the besotted millionaire until 2015 when wedding rumors began to circulate. Asin eventually acknowledged that she is dating Rahul and that the two of them will soon get married during one of her interviews for her 2015 film, All Is Well (with Abhishek Bachchan and Rishi Kapoor).
She also said that her personal history is oddly similar to the plot of her movie Ghajini, and we have to agree. Asin also emphasized how grounded, mature, level-headed, and aware of his goals in life her lover was. His personality, which was very sorted, as she had described it in 2015, completely astounded her. Throughout their courtship, he had been solely committed to her happiness, and she couldn't help but feel fortunate.

Their four lovely years of dating were as romantic as the proposal. Rahul organized an elaborate treasure hunt for Asin and invited her to stay in the presidential suite of a five-star hotel in Delhi. And when that was over, she discovered him on his knees holding a ring. In perfect Malayalam, which he had been practicing exclusively for her, Rahul asked Asin to be his wife. In perfect Malayalam, which he had been exclusively for her, Rahul asked Asin to be his wife.

The couple and their relatives observed both the Hindu and Christian ceremonies for the marriage, which took place in Delhi in January 2016. Asin made a point of having Akshay Kumar serve as her best man throughout the wedding festivities, and she attributes him with helping her locate the perfect husband.

One year later, on October 24, the couple brought their daughter Arin Sharma into the world. Asin hasn't been spotted attending any Bollywood events or other public appearances, but her Instagram is flooded with images of her enjoying life to the fullest with her family.
Asin's Career
The first task Asin received was to create a BPL Mobile advertising. At the age of 15, she made her acting debut in the 2001 Malayalam film Narendran Makan Jayakanthan Vaka. Asin returned to acting after taking a year off to further her schooling. In her debut Telugu-language film, Amma Nanna O Tamila Ammayi, she played a Tamil girl opposite Ravi Teja and won the Telugu Filmfare Award for Best Actress. She received the Santosham Best Actress Award the same year for her work in Shivamani, her second Telugu film, which starred Nagarjuna. Asin appeared in her two subsequent successful Telugu films, Lakshmi Narasimha and Gharshana, both of which had police officers as the love interests.Asin decided to enter Bollywood after being the leading actress in South India. Her blockbuster film of the same name, Ghajini, was remade and starred by Aamir Khan in her debut movie. When the movie was first released, it received favorable reviews from both reviewers and the general public, with Asin being singled out for her amazing performance.
Narendran Makan Jayakanthan Vaka (2001)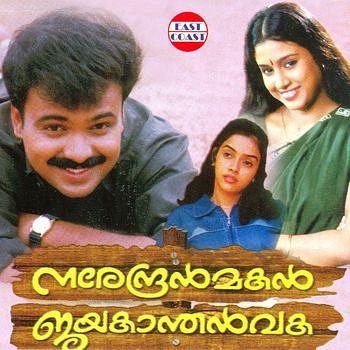 Sathyan Anthikkad and Sreenivasan collaborated on the 2001 Indian satirical film Narendran Makan Jayakanthan Vaka, which translates to Narendran's son Jayakanthan's difficulty. Samyuktha Varma and Kunchacko Boban both appear in the movie. The story follows Jayakanthan (Kunchacko Boban), who comes from Kumbakonam to his late father's hamlet in Paruthippara, Kannur district, to claim his father's land. Asin makes her acting debut in the movie, however, so far, this is the only Malayalam movie she has been in. Onam festival day, August 24, 2001, saw the film's release. At the box office, it was a huge hit.

At the age of 15, she made her acting debut in the 2001 Malayalam film Narendran Makan Jayakanthan Vaka. After taking a year off to focus on her education, Asin returned with Amma Nanna O Tamila Ammayi, her breakthrough performance as an actress, opposite Ravi Teja. This was Asin's first Telugu-language film, and it was this role as a Tamil girl that earned her the Telugu Filmfare Award for Best Actress.
Dasvathaaram (2008)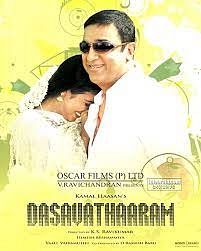 In K. S. Ravikumar's Dasavathaaram, Asin played the female lead opposite Kamal Haasan, who played ten different characters. Production of the movie began in September 2006. Asin's depictions in the movie were lauded as her best-to-date, despite being overshadowed by Haasan's ten roles. One of her characters was a Vaishnavite in 12th-century Tamil Nadu, and the other was a Brahmin girl from Chidambaram, for which she won her first ITFA Best Actress Award. Following that, Dasavathaaram went on to become one of the hits.

The Ten Avatars is the English title of K. S. Ravikumar's 2008 science fiction action movie Dasavathaaram, which was produced in India. Kamal Haasan, who also wrote the script, plays ten different parts in it. Mallika Sherawat has a supporting role, and Asin plays two roles. The main character of the movie is a research scientist who creates a bioweapon and ensures that it is not acquired by a terrorist nation. The premise of the movie involves connecting the lives of numerous people from the 12th century to the 21st century. Following the devastating 2004 Indian Ocean earthquake and tsunami, many additional people get involved in the process, and their individual tales begin to converge. This introduces philosophical viewpoints into the mix.
Ghanjini (2008)
Asin decided to enter Bollywood after being the leading actress in South India. Her blockbuster film of the same name, Ghajini, was remade and starred by Aamir Khan in her debut movie. When the movie was first released, it received favorable reviews from both reviewers and the general public, with Asin being singled out for her amazing performance. Famous reviewer Taran Adarsh called her Hindi debut amazing and said that it was no cakewalk to share screen time with an actor of Aamir Khan's status and still be remembered after the show had concluded. She portrays her role excellently and presents a youthful, attractive appearance, which enhances Asin's performance. 2008's highest-grossing Bollywood movie and the sixth-highest-grossing overall was Ghajini.

The 2008 Indian action thriller film Ghajini, which stars Allu Aravind, Tagore Madhu, and Madhu Mantena, was written and directed by A. R. Murugadoss. The movie, which stars Aamir Khan, Jiah Khan, and Pradeep Rawat and is a remake of Murugadoss' own 2005 Tamil film of the same name, which was itself inspired by the 2000 film Memento, also stars Asin Thottumkal reprising her original role in her Hindi film debut. A. R. Rahman created the soundtrack and score, while Aamir contributed to a revised climax. When Murugadoss saw Memento, he had already written half of the novel and claimed to have only used the character because of his short-term memory loss problem.In the movie, a businessman with anterograde amnesia seeks revenge on his lover using tattoos that are permanent on his body and photos from a Polaroid Instant camera.
Ready (2011)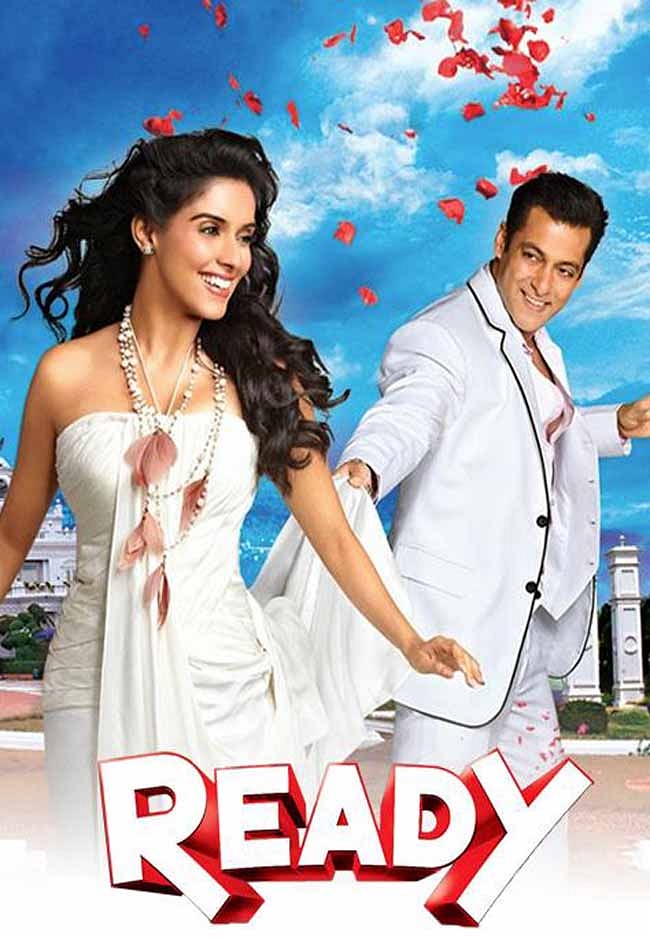 Ready, her subsequent film with Salman Khan, was released on June 3, 2011, to generally negative reviews. The compatibility between Salman and Asin was hailed by critics. After Dabangg, Ready was the second-highest-grossing Bollywood movie over the first weekend of its release. It later became the sixth Bollywood movie to reach the coveted $1 billion (US$13 million) mark in the domestic market.

Anees Bazmee directed the action comedy movie Ready, which was released in 2011 and is in Hindi. The movie is an official adaptation of Srinu Vaitla's 2008 Telugu film of the same name, which was produced by T-Series Films, Rawail Grandsons Entertainment and Software Pvt. Ltd., Sohail Khan Productions, and Eros International. There will be a spiritual sequel called Ready 2. Asin won't be participating in the sequel, it has been established, as she retired from acting after getting married.
Housefull 2 (2012)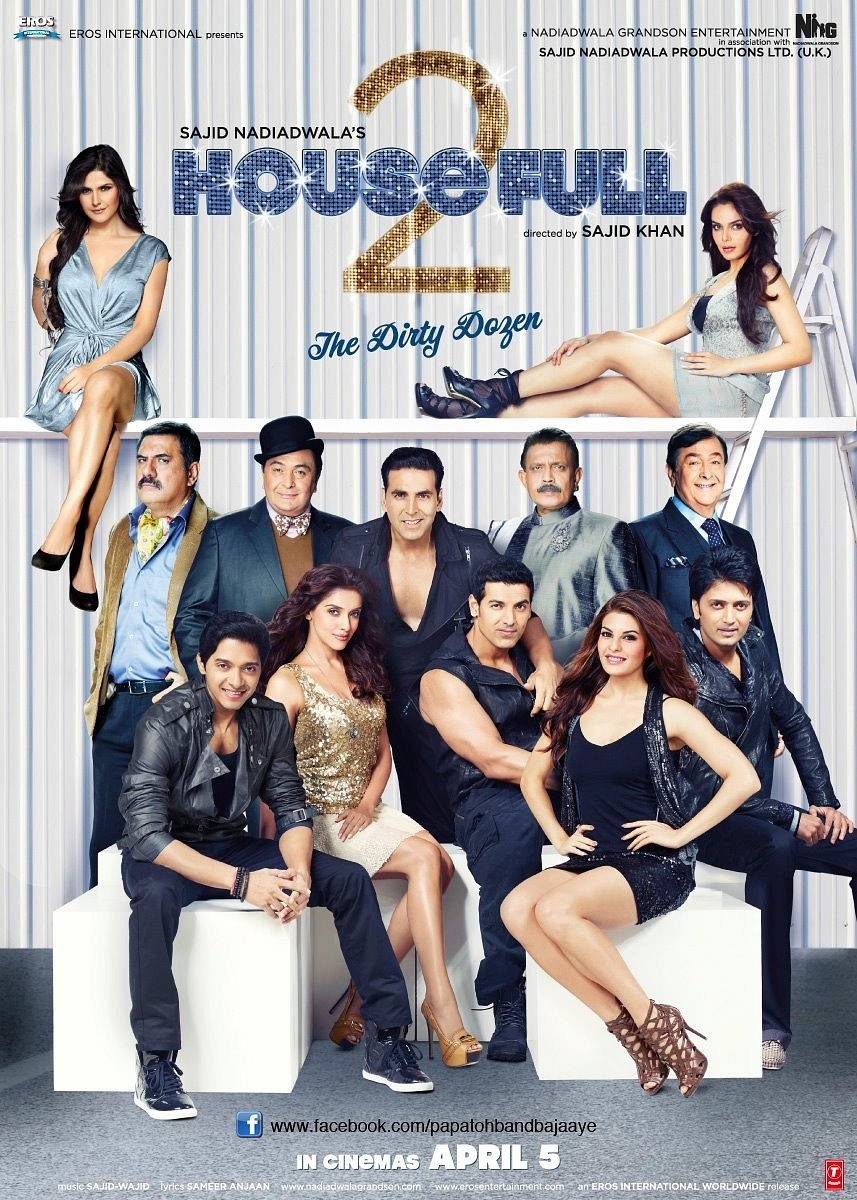 Sajid Khan wrote and directed the 2012 Indian Hindi action comedy movie Housefull 2, also known as Housefull 2: The Dirty Dozen. The movie, based on a story by Sajid Nadiadwala, was co-written by brothers Sajid and Farhad Samji under the name Sajid-Farhad. It is the second part of the Housefull franchise, a stand-alone sequel to Housefull (2010), produced by Nadiadwala under Nadiadwala Grandson Entertainment, and is released by Eros International. It is also an uncredited adaptation of the 1998 Malayalam film Mattupetti Machan.

Over 80 performers make up the film's big ensemble cast, with Akshay Kumar, John Abraham, Riteish Deshmukh, and Shreyas Talpade serving as the main players. Along with Asin, Jacqueline Fernandez, Chunky Pandey, Zareen Khan, Shazahn Padamsee, Boman Irani, and Johnny Lever, it also features Mithun Chakraborty and Boman.

Critics gave it mixed reviews, praising the characters and humor but criticizing the script, screenplay, cliches, and director. Despite this, the movie was a financial smash, earning over 186 crores (US$23 million) globally, making it one of the highest-grossing Indian movies at the time.
All is Well (2015)
All Is Well, which was produced and directed by Bhushan Kumar and Umesh Shukla, was the sole film she appeared in that year. Director Umesh Shukla mentioned in an interview that Asin would play an important dramatic role.

The romantic comedy-drama All Is Well was released in 2015 in Hindi and was directed by Umesh Shukla. It was co-produced by Ajay Kapoor and was made by Bhushan Kumar, Krishan Kumar, Shyam Bajaj, and Varun Bajaj. Starring in it are Rishi Kapoor, Supriya Pathak, Asin Thottumkal, and Abhishek Bachchan. The movie takes on a complex subject and delivers a societal message akin to Shukla's earlier film, OMG - Oh My God! The movie's official trailer debuted on YouTube and os on July 1, 2015, and it was released in theatres on August 21, 2015. Prior to her marriage on January 23, 2016, and her subsequent retirement from the film industry, it was Asin's final public appearance. A song from the movie 3 Idiots served as inspiration for the title.
Asin's Career Timeline
Asin's Net Worth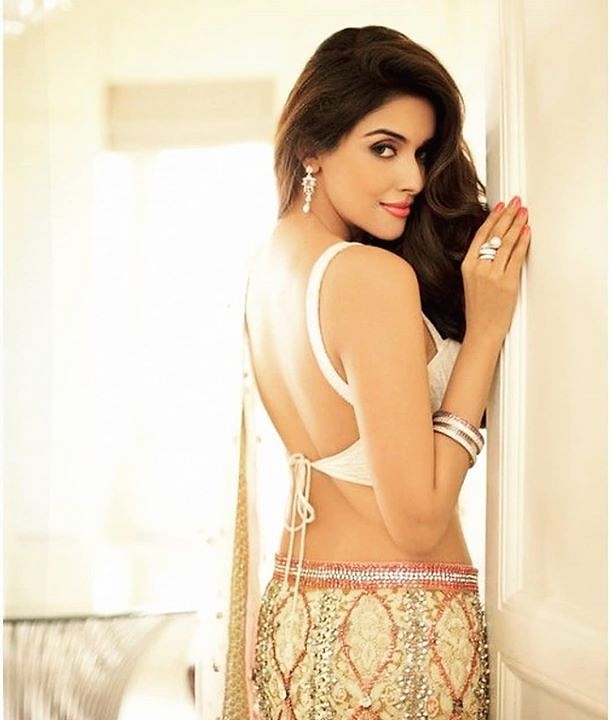 Asin has a net worth of $3.6 million. Asin is a contemporary Indian actress who debuted in the new millennium. Asin began her acting career in Telugu films before moving to Bollywood. One of the highest-paid actors in the early twenty-first century is him.

Which is equivalent to 27 crore Indian rupees. As of 2022, she will earn a monthly salary of about Rs. 17 Lakhs, for a total yearly income of Rs. 2 Crore. She receives a salary of Rs 2.2 crore from ads, salary, movies, and songs per year in addition to her entire net worth. Contains her personal Stocks, Real Estate, and Investments as well. In addition to this, she bills brands for endorsements at a fee of Rs 40 lakh.

Asin has acted in advertisements for Avon, Mirinda, Colgate, Fairever, Tanishq, Big Bazaar, Parachute, Spinz talc, Lux, Amrutanjan Healthcare, and Clinic All Clear. He has also served as the brand ambassador for a number of businesses and goods. Since 2004, Asin has promoted Mirinda soft drinks.
Asin's Social Work
She participated in camps designed to aid Sri Lankan Tamils who were impacted by the Sri Lankan Civil War while her movie Ready was being filmed there. Speaking about the value of health and the need for education during a 2012 interview for the DNA I Can Women's Half Marathon, Asin said: This cause is definitely one of the major women-centric issues in our country. Each year, I contribute to the education of six kids, five of whom are female. Given the chance, women can educate themselves far better and know what is right or wrong for them, according to my experience working closely with these kids. Women shouldn't be denied their basic right to education.
Asin's Awards and Achievements
2003- Won Filmfare Awards South Best Actress – Telugu- Amma Nanna O Tamila Ammayi
2003-Won Santosham Film Awards- Best Actress-Shivamani
2005-Won Filmfare Awards South Best Actress –- Tamil-Ghajini
2008- Won International Tamil Film Awards-Best Actress-Dasavathaaram
2009- Won Filmfare Awards-Best Female Debut- Ghajini
2009- Won International Indian Film Academy Awards-Star Debut of the Year – Female- Ghajini
2009- Won Screen Awards-Most Promising Newcomer – Female Ghajini
2009- Won Indian Television Academy Awards- GR8! Women Achiever Award in Cinema
2012- Won South Indian International Movie Awards-Best Actress-Kaavalan
2013- Won Indian Television Academy Awards- GR8! Women Achiever Award in Cinema
2013- Won South Indian International Movie Awards-Pride of South Indian Cinema
2014- Won South Indian International Movie Awards-Youth Icon of South Indian Cinema
Asin's Interesting Facts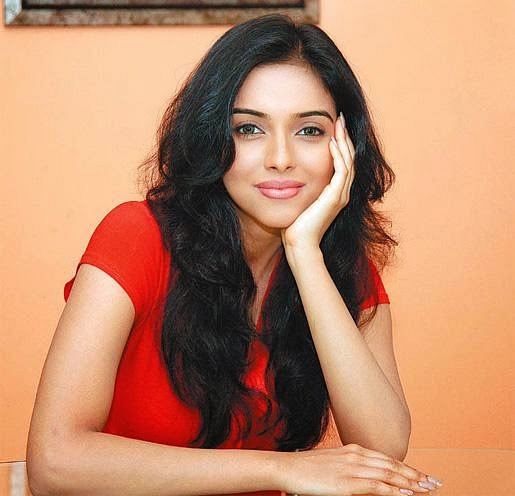 Asin has received training in Kathakali and Bharatanatyam dance.
Asin was a businesswoman and a part-time model before she started acting in movies.
She speaks six different languages, including English, Hindi, Tamil, Malayalam, and Telegu.
She was previously been referred to as the Queen of Kollywood.
Her father gave her the name, which means flawless and pure. Many are unaware that she was to be given the name Mary in honor of her grandmother.
Asin's first venture was a commercial for the company BPL.
Asin excelled academically. She had indeed achieved a score of above 90% on her Class 10 board exams. From St. Teresa's College in Kerala, she later earned a B.A. in English Literature.
Social Media
Frequently Asked Questions