Jeetendra Age Wife Biography Movies Awards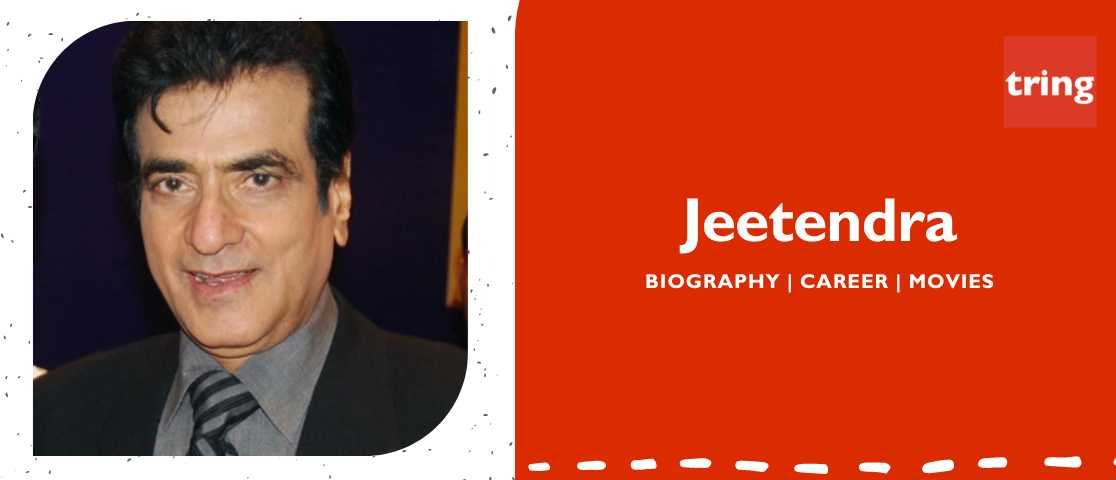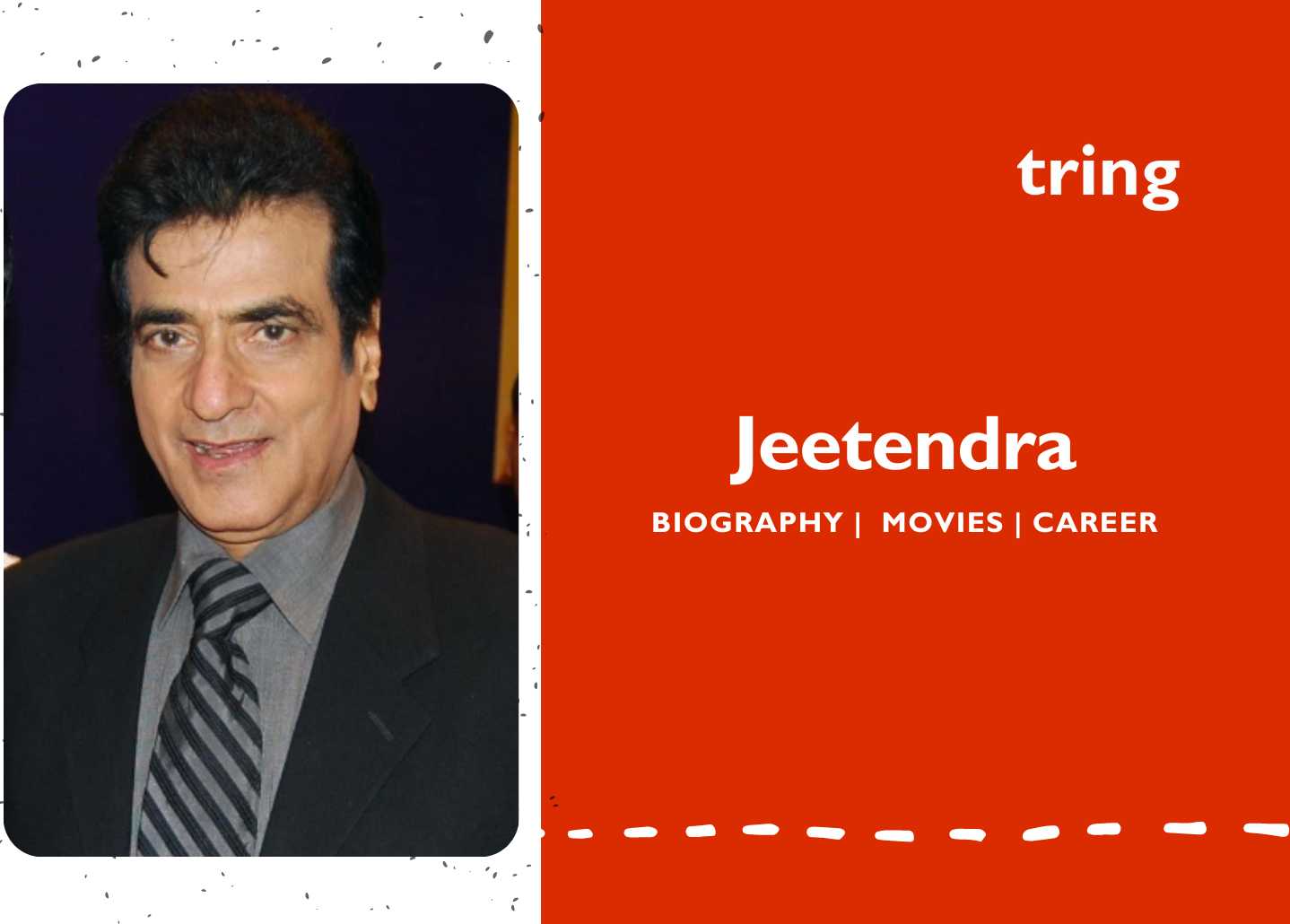 Jeetendra's Biography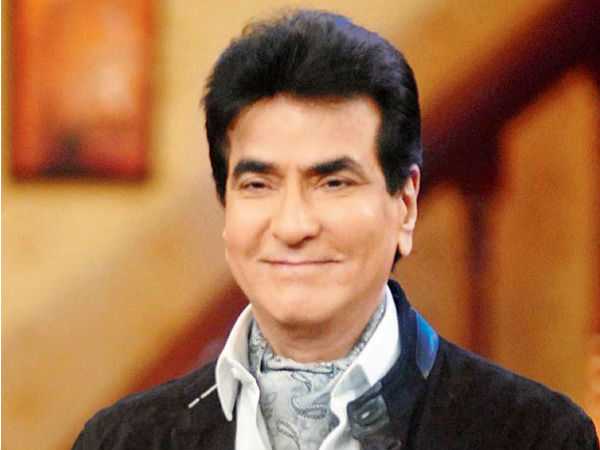 Jeetendra is an Indian actor working in Indian Movies. Jeetendra's birthplace is Amritsar, India. Jeetendra's height is 5.9 feet.

Indian actor Ravi Kapoor, whose screen name is Jeetendra is best known for his roles in Hindi films. Additionally, he oversees Balaji Motion Pictures and Balaji Telefilms as chairman.

The 1960s to the 1990s was the span of Jeetendra's active acting career. With V. Shantaram's Geet Gaya Patharon Ne (1964) and Boond Jo Ban Gayee Moti, Jeetendra received his first significant breaks. However, the 1967 movie Farz served as his springboard to popularity. His distinctive outfit was a white t-shirt and white sneakers that he purchased from a shop establishment for the Mast Baharon Ka Main Aashiq number in Farz. Films like Caravan and Humjoli, in which Jeetendra had more dance routines, came after Farz. In the movies, his energetic dancing earned him the nickname Jumping Jack of Bollywood.

Since the beginning of Hindi cinema, he has played a major role in approximately 200 films, a record only a few of his contemporaries have accomplished. For Telugu film remakes directed by T. Rama Rao, K. Bapayya, K. Raghavendra Rao, and Dasari Narayana Rao, Jeetendra was frequently partnered with Jaya Prada or Sridevi. Examples of these films are Sanjog, Aulad, Majaal, Justice Chaudhury, Mawaali (1983), Himmatwala (1983), and Tohfa (1984). Additionally, he worked closely with Krishna on several Hindi remakes of his Telugu films.

Jeetendra's Age
Jeetendra's birth date is 7 April 1942. Jeetendra's birth year is 1942. Jeetendra's age is 80 years as of 2022. Jeetendra's zodiac sign is Aries.

Jeetendra's Family
Jeetendra's father is Amarnath Kapoor. Jeetendra's mother is Krishna Kapoor. Jeetendra's brother's name is Prasan Kapoor. Jeetendra's wife is Shobha Kapoor. Jeetendra's daughter is Ekta Kapoor. Jeetendra's son is Tusshar Kapoor.

Jeetendra's Education
Jeetendra's school is St. Sebastian's Goan High School in Girgaum, Mumbai. Jeetendra's college is Siddharth College, Mumbai and K.C. College, Churchgate, Mumbai.

Jeetendra's Girlfriend
Jeetendra's Girlfriend Hema Malini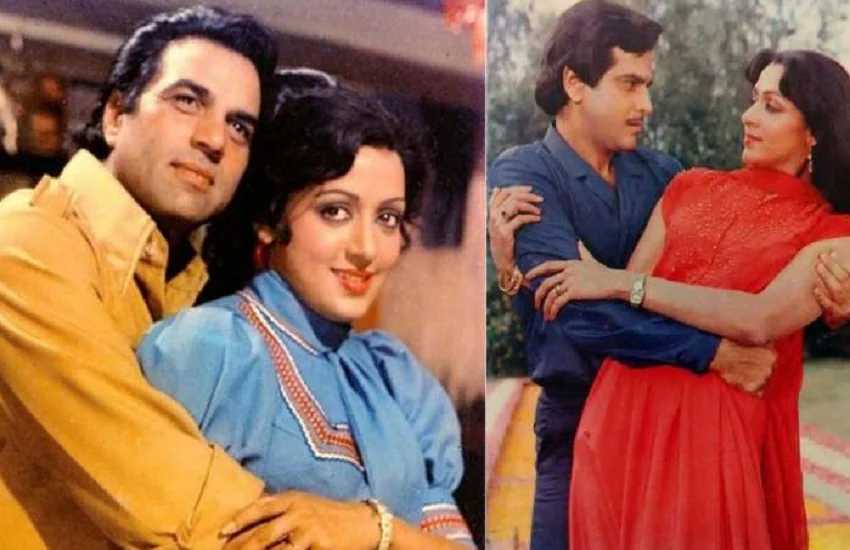 Jeetendra and Hema Malini earlier shared a passionate relationship. However, before either of them got married, they were each experiencing issues with their romantic partners. Jeetendra and Shobha were experiencing their own ups and downs, while Dharmendra was not committing to Hema Malini.

Hema Malini and Jeetendra decided to be married after too much upheaval, and they actually came very close to doing so. Hema and Jeetu may still be married today if it weren't for a drunk Dharmendra showing up at their wedding location.

Jeetendra's Girlfriend Sridevi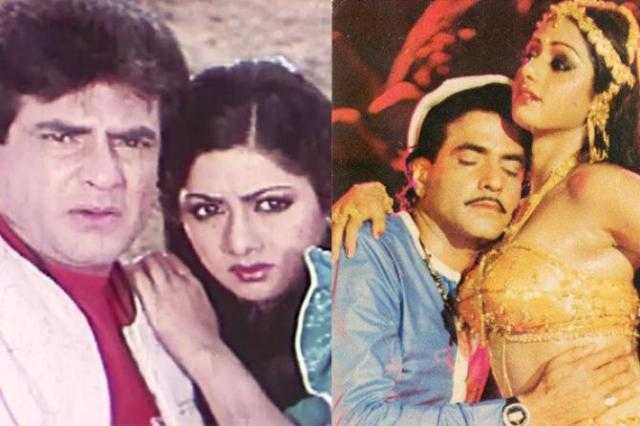 Jeetendra eventually began acting in numerous South Indian movies. He then met Sridevi at that point. In an effort to promote Sridevi as an actress, the actor brought her to Mumbai, but soon after, rumours of an affair began to circulate. The two actually appeared in numerous films together, but Jeetu ji sought to dispel the rumours because he was now an adult and had two children, Ekta and Tusshar Kapoor.

As a result, he organised a picture session at his home. Shobha was so enraged by this that she treated Sridevi with extreme coldness. Later, Shobha threatened Jeetendra, saying that she would leave the house with the kids if he didn't terminate his association with Sri. Much afterwards, Ekta Kapoor admitted it.

Jeetendra's Girlfriend Jaya Prada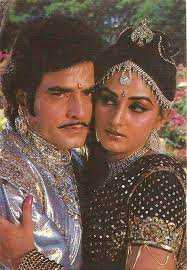 Jeetendra's affair with Jaya Prada was largely a subject of rumors. She was a different South Indian diva that Jeetu Ji began pushing in Bollywood. Some claim that he merely did this to show Sridevi that he can make anyone famous. Some have claimed that while Jaya Prada was completely wild for him, Jeetendra was not at all sincere in his feelings for her.

Then came Mawaali, a 1983 Hindi film starring Jeetendra, Sridevi, and Jaya Prada all three. Even though the movie was a tremendous success, there were rumors at the time that Sridevi and Jaya hated each other when they weren't on site.

Jeetendra's Wife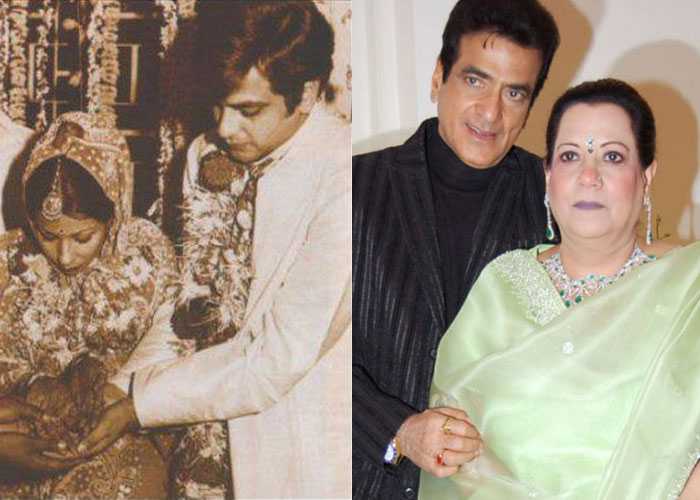 When Shobha was just 14 years old, Jeetendra had first met her. She completed her education, attended college, and worked for British Airways as an Air Hostess. Jeetendra dated Shobha from 1960 to 1966, when he was trying to establish himself as an actor. They remained together until 1972. Jeetendra and Shobha didn't decide to be married until after the release of Bidaai on October 18, 1974, and they did it in a low-key wedding at Janki Kutir with just a few close family members and friends in attendance. They almost got married, according to Hema Malini's official biography, but she pulled out.

Two kids were born to Jeetendra and Shobha during their marriage. Their son Tusshar Kapoor is also an actor, and their daughter Ekta Kapoor oversees Balaji Telefilms. In the 2003 thriller Kucch To Hai, which was produced by his daughter, Jeetendra had a fleeting cameo appearance alongside his son Tusshar.

Jeetendra's Career
Jeetendra First Movie Navrang (1959)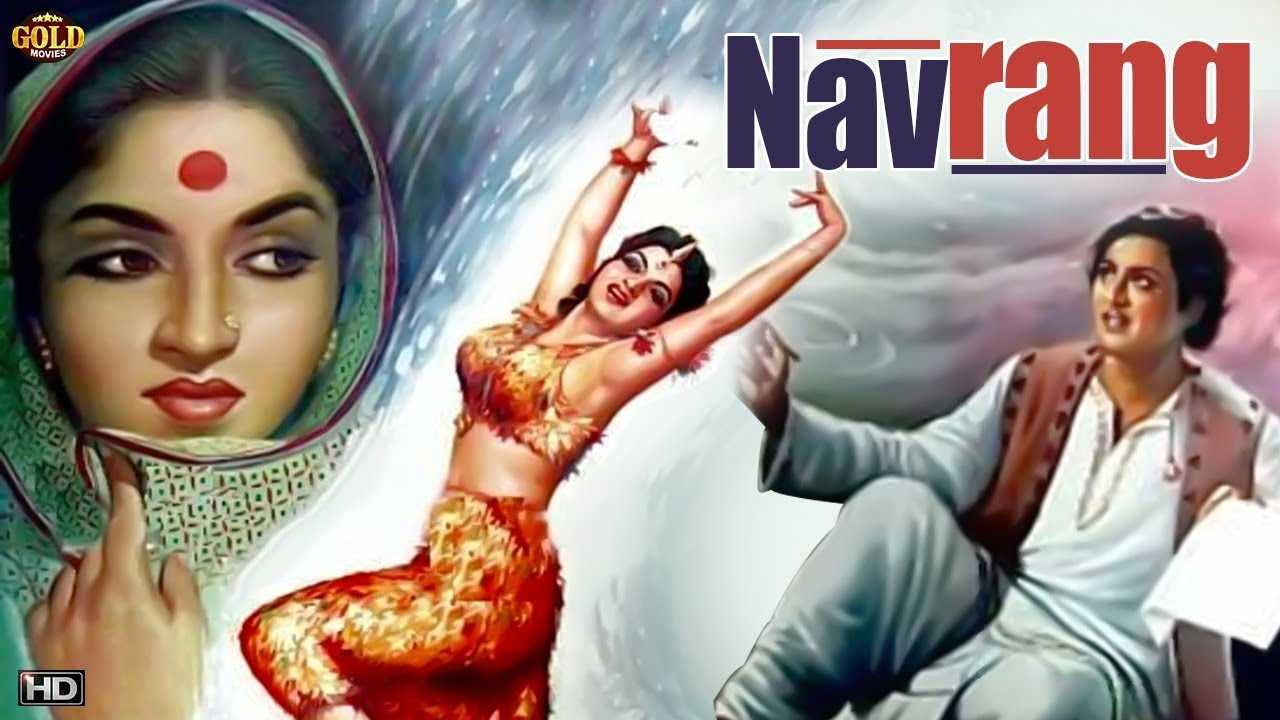 The 1959 Hindi-language film Navrang was co-written and directed by V. Shantaram. While playback singer Mahendra Kapoor made his singing debut with the song Aadha Hai Chandramaa Raat Aadhi, the movie is known for its dance sequences featuring main actress Sandhya and music by C. Ramchandra.

As much as Divakar loves his wife Jamuna, he quickly starts to think of her as his muse and even gives her the name Mohini. But his obsession with Mohini starts to ruin his family and his job.

Jeetendra Movie Nagin (1976)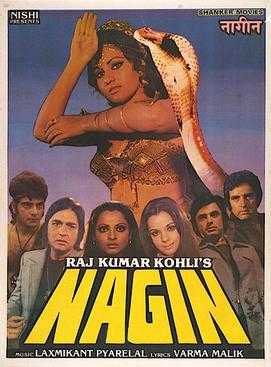 Rajkumar Kohli, working under the Shankar Movies imprint, produced and directed the 1976 Hindi-language horror movie titled Nagin (female serpent). In addition to Reena Roy, who plays the title role, the film also stars Sunil Dutt, Feroz Khan, Sanjay Khan, Rekha, Mumtaz, Vinod Mehra, Yogeeta Bali, Kabir Bedi, Anil Dhawan, and Jeetendra. Laxmikant Pyarelal composed the music.

A man who is being attacked by a hawk in the jungle is saved by Vijay. When Vijay realises that he has rescued the life of a miracle snake with the ability to pass for a human and who has been attempting to win over his sweetheart, he feels a sense of pride.

Jeetendra Movie The Burning Train (1980)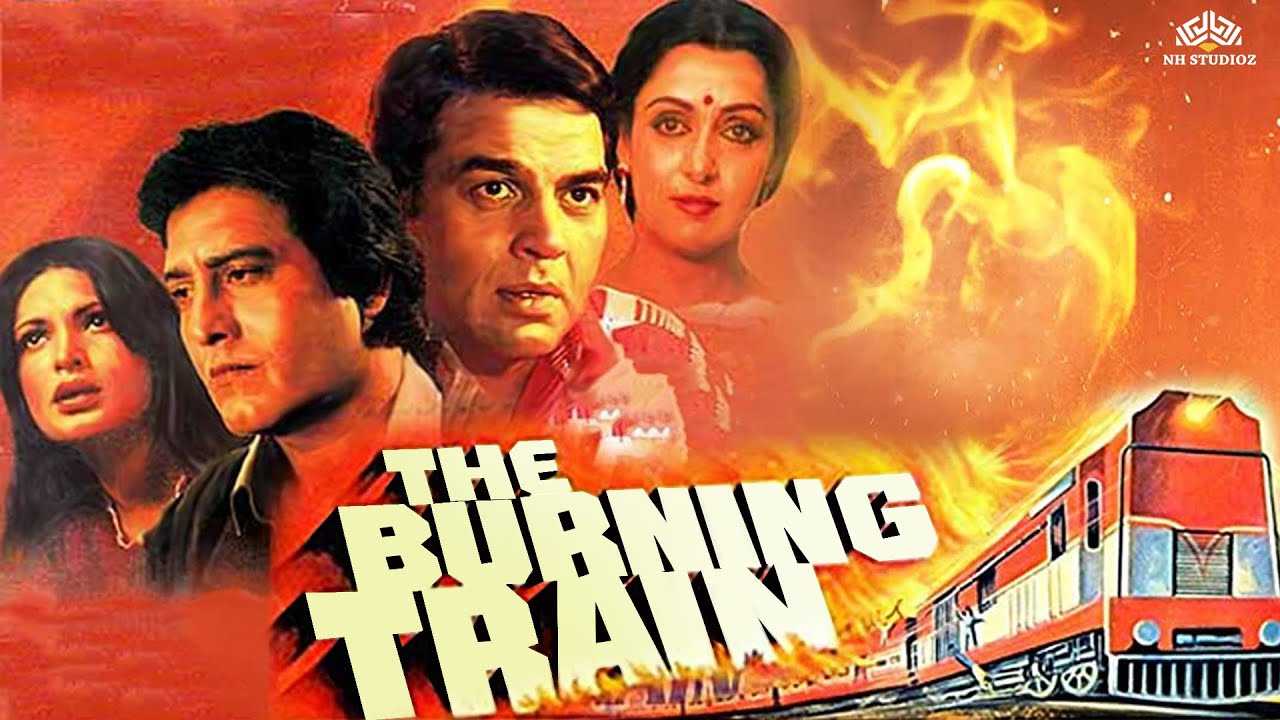 The Burning Train is an action thriller disaster movie from 1980 that was produced by B. R. Chopra and Ravi Chopra under the B. R. Films label. Dharmendra, Hema Malini, Vinod Khanna, Parveen Babi, Jeetendra, Neetu Kapoor, Vinod Mehra, Navin Nischol, and Danny Denzogpa had key roles in the movie, which also included music by R. D. Burman.

The Super Express, a train in the story, catches fire during its maiden voyage from New Delhi to Mumbai. The Bullet Train, a previous Japanese catastrophe film, served as its model. The Burning Train earned 65 million dollars, ranking eighth among Indian movies released in 1980.

Jeetendra Movie Aasha (1980)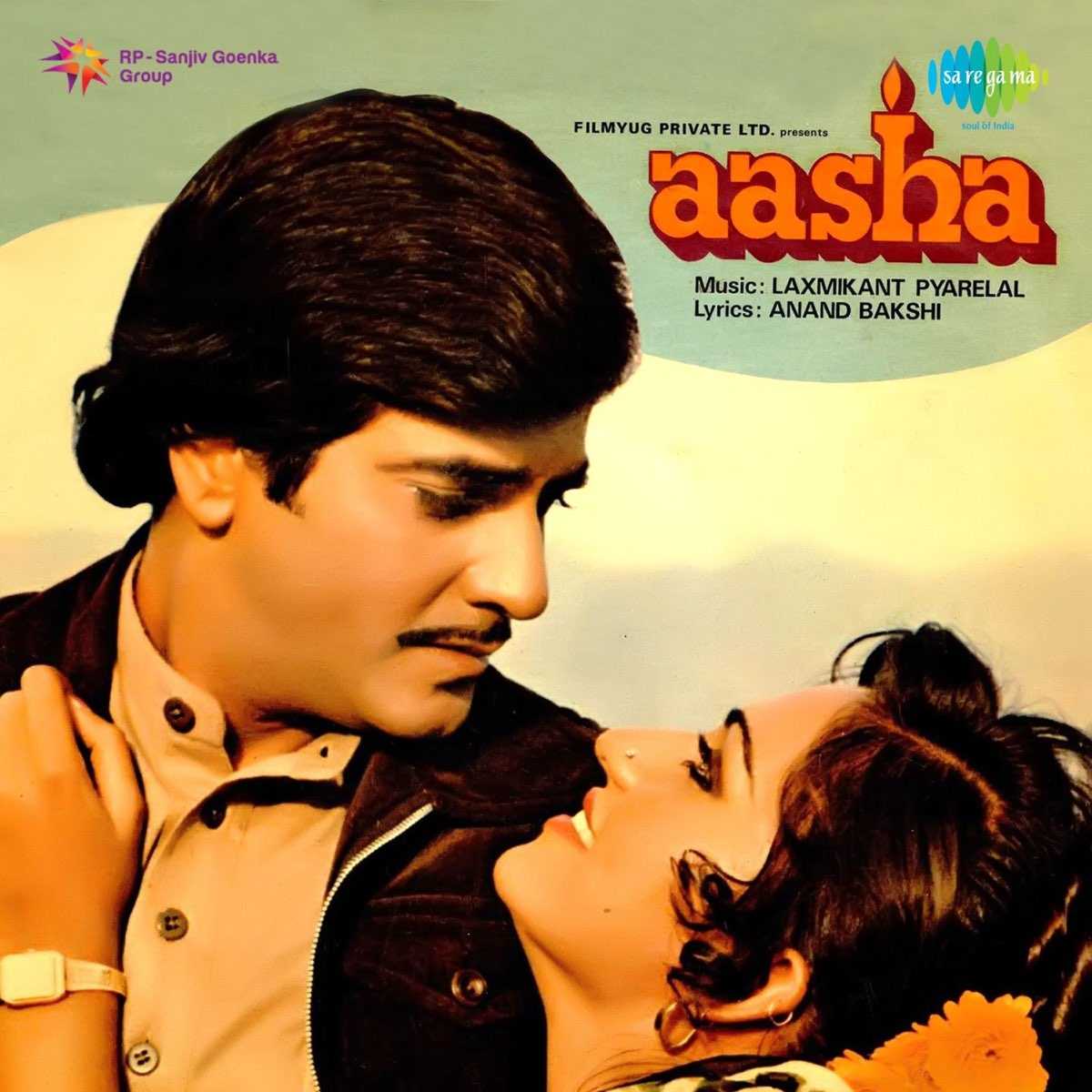 Aasha is a 1980 drama film made in India in the Hindi language. J. Om Prakash produced and directed it under the Filmyug Pvt. Ltd. label. It features Jeetendra, Reena Roy, Rameshwari, and Laxmikant Pyarelal's soundtrack. The movie has a Blockbuster box office record. It was remade in Telugu as Anuraga Devatha (1982), in Tamil as Sumangali (1983) and in Bengali as Mandira (1990).

Aasha, a well-known singer, falls in love with a truck driver who thinks his wife has passed away. When Aasha learns that his wife is still alive, she isn't sure whether to tell him and risk losing him.

Jeetendra Movie Himmatwala (1983)
Himmatwala, also known as Brave Man, is an action comedy movie that was produced in 1983 in India in the Hindi language by G. A. Sheshagiri Rao under the Padmalaya Studios label. It was presented by Krishna and directed by K. Raghavendra Rao. The 1981 Telugu film Ooruki Monagadu, which was remade, had Jeetendra and Sridevi in the key roles.

An esteemed teacher phones the police after seeing a murder and requests that Sher Singh Bandookwala is apprehended. However, Sher is able to use his resources to buy his way out of jail, so he decides to torment the teacher and his family instead. Ravi, the teacher's son, is adamant about taking Sher on personally in order to get revenge on his father.

Jeetendra Movie Sanjog (1985)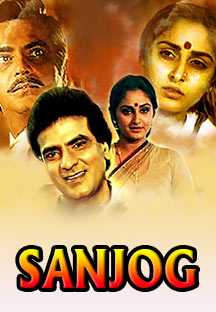 Sanjog, which translates to Coincidence, is a 1985 drama film made in India in the Hindi language. It was directed by K. Vishwanath and produced by P. Mallikharjuna Rao under the Bharati International banner. It features Jeetendra, Jaya Prada, and Laxmikant Pyarelal's soundtrack. The movie is a remake of the renowned Telugu film Jeevana Jyothi (1975), which starred Sobhan Babu and Vanisri.

Yashodhara weds a city dweller and relocates to his Mumbai family house. After growing close to her sister-in-kid, law's she experiences depression after his tragic death.

Jeetendra Movie Kucch To Hai (2003)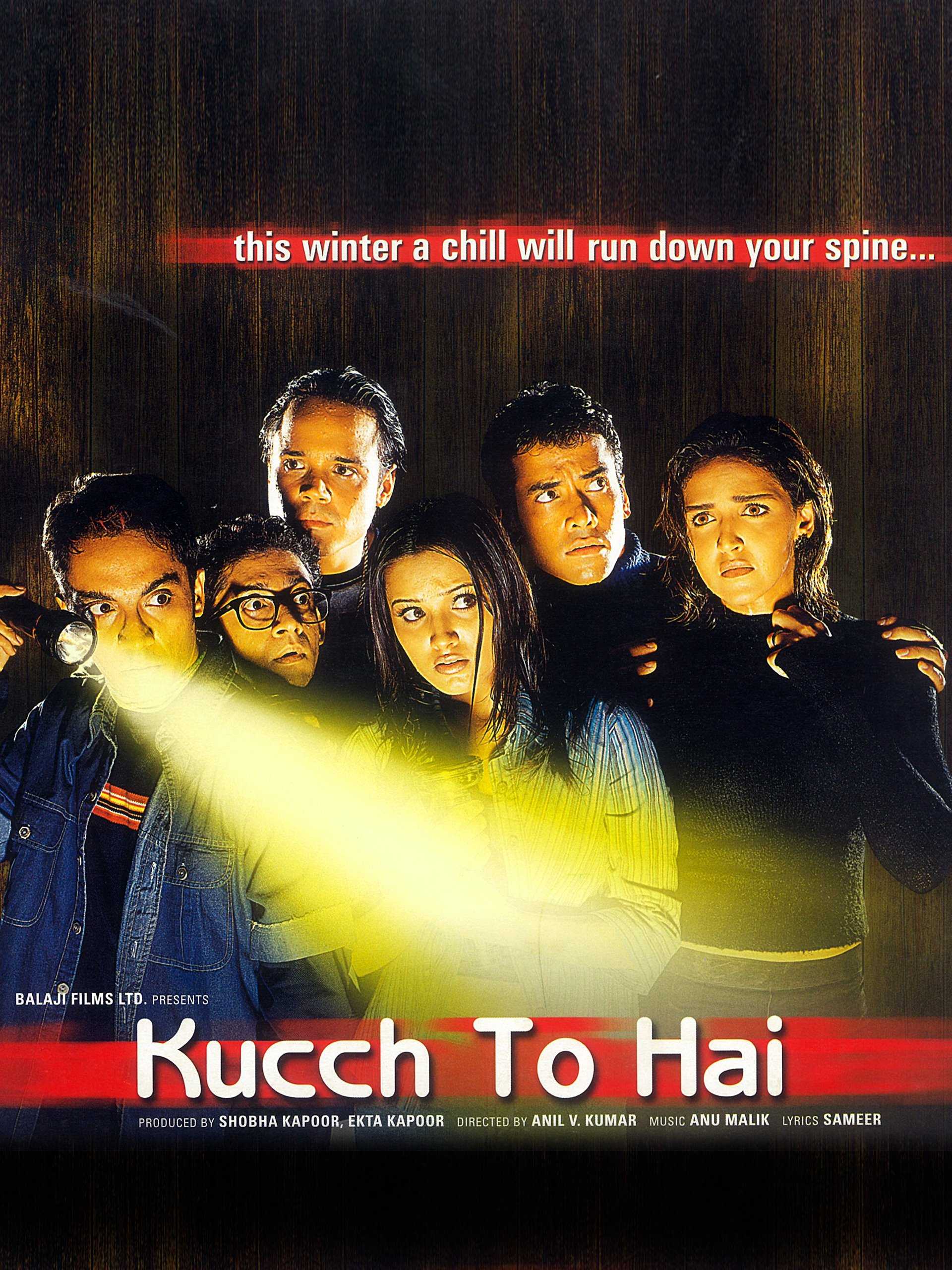 Rajeev Jhaveri wrote the script for the 2003 Indian Hindi-language slasher movie Kucch To Hai, which was directed by Anurag Basu and Anil V. Kumar. The movie stars Moonmoon Sen, Yash Tonk, Rishi Kapoor, Esha Deol, Tusshar Kapoor, and Anita Hassanandani.

After discovering a body in Professor Bakshi's home, a group of friends unintentionally throw him off a cliff. At a reunion years later, they come under the spectral gaze of an unidentified killer.

Jeetendra Upcoming Movies
There are no upcoming movies as of 2022.

Jeetendra Career Timeline
Jeetendra Controversy
There are no controversy as of 2022.

Jeetendra's Net worth
Jeetendra has amassed considerable fortune as a result of his high level of accomplishment. He has been in countless films as an actor. His daughter Ekta Kapoor is also quite affluent and well-known, which greatly increases his wealth. Jeetendra's net worth is $200 million, or 1500 crore Indian rupees.

Jeetendra's Awards
1998 - The 18th Ujala Cinema Express Awards presented the Guest of Honor Award
2002 - Zee Gold Bollywood Movie Awards in New York, Lifetime Achievement Award.
Award for Lifetime Achievement in Filmfare in 2003
Legend of Indian Cinema Award given in 2004 in Atlantic City (United States)
2005: Lifetime Achievement Award for the Screen
Award for Lifetime Achievement in Television given in 2008
Zee Cine Award for Lifetime Achievement, given in 2012.
2012 - Most Evergreen Romantic Hero, Lions Gold Awards
7 Interesting Facts of Jeetendra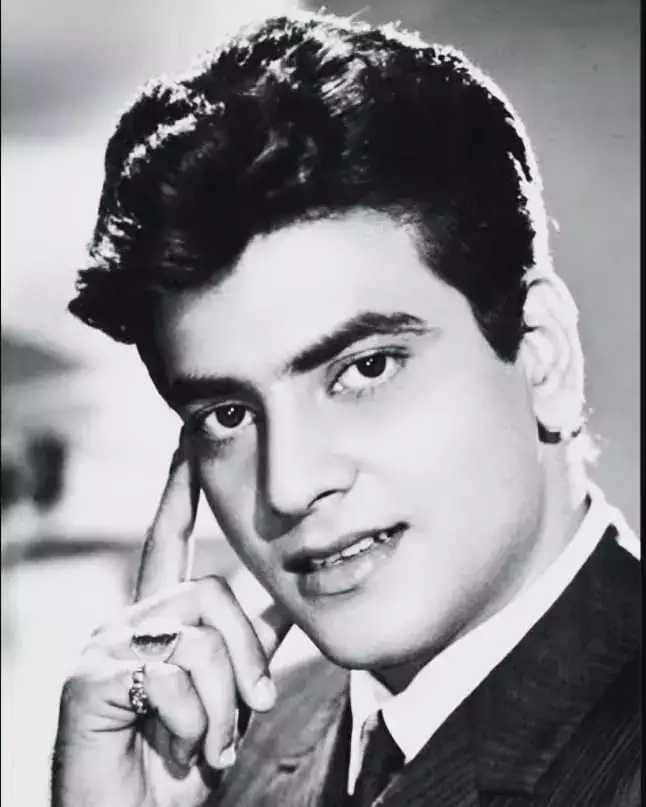 Jeetendra is well-known in the film industry for his dancing.
Jeetendra attended the same school as the late famous actor Rajesh Khanna. Interestingly, they both graduated from K.C. College, Churchgate, where they had previously attended.
The parents of Jeetendra worked in the imitation jewelry industry. He once gave V. Shantaram, the director, jewels.
Impressed by it and Jeetendra's stunning appearance, the director proposed casting him as Sandhya's body double in the 1959 film Navrang.
In his 1964 film Geet Gaya Pattharon Ne, V. Shantaram recast him as the protagonist. He received the screen name Jeetendra from Shantaram.
At the box office, his film Geet Gaya Pattharon Ne failed miserably. Jeetendra continued to struggle as a result. The 1967 spy thriller Farz, in which Jeetendra starred, turned out to be his biggest box office hit.
The dance moves Jeetendra displayed in the song Mast Baharon Ka Main Aashiq from the film Farz earned him the moniker Jumping Jack.
Profile Summary
Frequently Asked Questions