How
Celebrity Shoutouts

brought
change to

COVID Warriors?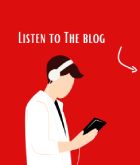 Tring is a Celebrity Engagement and Celebrity Shoutout platform. Tring is India's Largest Celebrity Engagement platform. It has over 8000 different celebrities that customers can engage with at their own convenience. The celebrities range from Movie stars to TV stars, Singers to authors, and Sports personalities to Instagram Influencers. You can easily book a Celebrity Engagement Video or Celebrity Shoutouts from these celebrities.
For Celebrity Engagement on a personal level, Tring has options like Personalised Video Messages, Live Video Calls as well as DM on Instagram.
Personalised
Video message
Do you have a friend who is super crazy about TV stars? Are you in search of the perfect gift for that friend? Well, your search ends here. You can now book a personalised video message from their favourite celebrity and surprise them. Personalised video messages can be given not only for Birthday wishes but also for Anniversary wishes,congratulations, all the best, and much more.
This is one of the best ways for celebrity engagement.
Live
Video Calls
Are you someone who has a celebrity crush and wishes to meet that celebrity someday? What if you got an opportunity to talk to them one on one? Well, Tring has made it possible for you via its Live Video Call service. In live Video calls, you get to speak to the celebrity of your choice face to face. It's your one golden opportunity to let them know how much you adore them. You do not want to miss out on this chance of Celebrity engagement.
DM on
Instagram
If you are somebody who always stalks the influencers and celebrities then it is high time you drop them a message, or maybe you already have. But hey, how about them sliding into your DM? Sounds unrealistic, right? Well, Tring has got your back again! It is now possible to get a Personalised DM from your favourite celebrity that too starting at ₹ 99 only!
Tring For
Business
This Celebrity Engagement and Celebrity Shoutout Platform also has a service exclusive for the brands, 'Tring For Business'. It is a brand service where a brand can book Product/Brand promotion, Celebrity Shoutouts, Corporate Engagement, Celebrity Engagement, Brand endorsement videos or even get brand shoutouts from celebrities. The prices of these services are very affordable. A few of the Brands that Tring has worked with are, HealthifyMe, 99 Pancakes, Flipkart, Ferns N Petals, Unacademy, ALT Balaji, etc.
Now that you know what this Celebrity Engagement Brand is, let us tell you about the initiatives that we have introduced to support the society. Remember the times when the world struggled with COVID-19, when the number of deaths increased and beds decreased, when doctors didn't sleep, the equipment fell short. During those times, Tring did it's bit to help the COVID warriors. One of the initiatives of Tring, the Celebrity Engagement Platform was, 'Donation of PPE Kits for Covid Warriors' as a part of this, anyone could easily donate to the cause by booking a product from their favourite celebrity. The products included, mention on posts (where the names of the donors were mentioned on the celebrities' posts), Personalised video message (where the customer got a personalised video from the celebrity of their choice), Live video call (where a customer could easily talk to the celebrity on a live video call).

Over 15 known celebrities had helped us in making this donation drive possible.The ones who have been a part of this initiative are celebrities like the Bollywood actress Dia Mirza, the famous stand-up comedian who performed at Kennedy Centre Vir Das, The Sherni, Kahani and many other films' actress Vidya Balan, Zindagi Na Milegi Dobara actor, Gallan Goodiyan singer and poet Farhan Akhtar, the famous Indian Cricketer Harbhajan Singh, and the movies Toofaan and Dhamaka actress, Mrunal Thakur.
Actress Vidya Balan recieved the most number of orders. As a result of which around over 11,000 PPE Kits were distributed among different hospitals around the state. It was good to see that so many of Vidya's fans got a chance to engage with her while also doing their bit by donating for the noble cause.
Being a part of this initiative, actress Vidya Balan said,
I've woken up to good news this morning. We've reached 2500+ PPE kits and raised over Rs 16 lakh in just a few hours. A big thank you to each of you who has donated and made this possible. A load of gratitude and bless you. This is truly the unity and spirit of India...
Actor Farhan Akhtar took it to his Twitter and shared,
Happy to share that our consignment of PPE kits leaves for the Cama Hospital, Mumbai. Love & gratitude to all who contributed. This will help keep our warriors at the frontline safe! Jai Hind.
Happy to share that our consignment of PPE kits leaves for the Cama Hospital, Mumbai. Lots of love & gratitude to all who contributed.
This will help keeping our medics at the frontline safe! Jai Hind.

You too can support the effort by donating at https://t.co/Bpih93yMWi pic.twitter.com/LvOQxNCGcH

— Farhan Akhtar (@FarOutAkhtar) May 19, 2020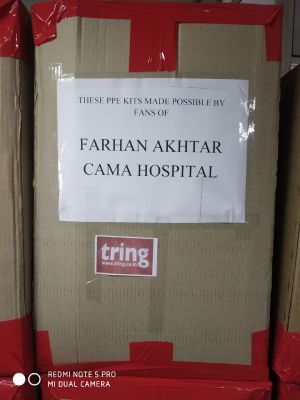 Tring successfully donated around 24,000 PPE Kits in different hospitals around the states. The PPE Kits were donated by Tring, the Celebrity Engagement and Celebrity Shoutout Platform in over 50 different hospitals. We were able to raise around 1.50 crore rupees for this noble initiative. This was possible because of the combined efforts of the celebrities and the customers who willingly donated for this initiative. It was heart-warming to see human beings come together to stand by our COVID warriors during these distressing times.
Actress Sonakshi Sinha too was kind enough to join us in this initiative. "The hospitals are facing a shortage of PPE kits which is putting the lives of all our medical staff at risk. Through his campaign, I am urging all my fans to come forward and donate the PPE kits which will be directly reaching the hospitals that require them. It is the need of the hour and I hope we all can come together and fight this dreadful war," Sonakshi said.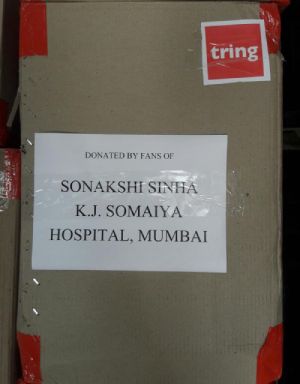 Like they say, 'Rome was not built in a day', it means that it takes a long time to do a job or a task properly. Similarly, the donation of PPE Kits donated by Tring, the Celebrity Shoutout platform with the help of Celebrities were raised over the period of 4 months. We received our first donation for this cause in the month of April 2020. This initiative then went on till the month of July 2020. It was truly a blessing to see the number of people who joined the initiative throughout these 4 months.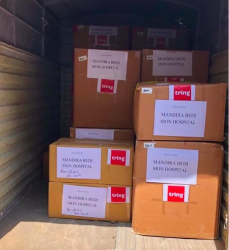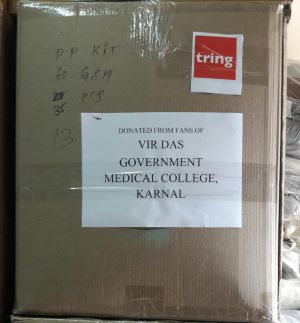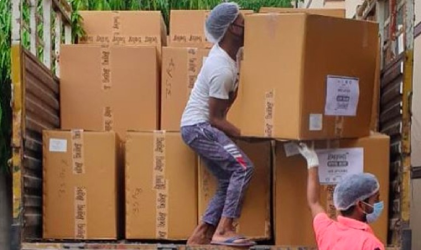 As a part of this noble cause, the PPE kits that were donated consisted of the necessary equipment like one waterproof coverall, nitrile gloves, goggles, face shields, 3-ply surgical masks, and shoe covers worth ₹ 650 each.
A few of the other popular celebrities who had joined this initiative were, Sonakshi Sinha the Bollywood actress, Ali Fazal and Richa Chadda the Bollywood stars, the Indian commentator Harsha Bhogle, Indian Actress and Television Commentator Mandira Bedi, Nora Fatehi the Bollywood actress, and Pooja Hegde the actress of the Indian films.
Tring managed to bring smiles on many people by helping them connect and engage with their role models. The customers too were very supportive and positive of the initiative. The overwhelming response was followed by comments from them like, "Thanks for giving this golden opportunity to me to do the very thing I wanted to do", "Covid19 is a war against an invisible enemy. I salute all frontline healthcare workers who have shown their perseverance and patience to fight this war. My contribution is for the safety and protection of our brave soldiers.", "The concept of the organisation, Tring to donate kits for our front liners is brilliant! This is the need of the hour!"
Now, we know that this had happened during the times when COVID was at its peak. But what is Tring doing now to help the needy? Wanna know? Keep reading!
In case you are someone who is in search of ways to donate for different causes right now, then you must know about the 'Tring for Change' initiative of Tring.
Tring for
Change
Tring for Change is an initiative where one can donate for not just one or two but multiple causes that they believe in. PETA, Give India, Cuddles, Zariya, and Happy Paws are some of the organizations that they have teamed up with for this generosity project. Animal Rights, Donation of a Meal for the Hungry, Children Fighting Cancer, Folk Singers, and Animals in Need are among the causes supported by these different organizations.
Wanna know a few of the celebrities you can book a personalised video from, while also supporting the cause? Check out the list below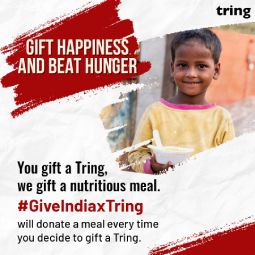 Salim Merchant
Are you somebody who enjoys listening to Sufi songs? Remember the song Ali Maula? That song truly gives us chills, right? The singer of that song has such a Melodious voice. Wanna know who he is? Salim Merchant.
Salim Merchant is supporting the cause of helping the Folk Singers and supporting them. This is possible in association with Zariya. It is a non-profit organisation that allows these folk musicians who are continuously battling for a living while maintaining our culture and tradition. With Tring you can easily book a Personalised video message from Salim Merchant as a gift for yourself or your loved one.
Rohit Bose Roy
Any and Every Indian has seen Rohit Bose Roy's face at least once. If your loved ones are somebody who loves watching TV shows, then they know him for the roles that he has played. You too can book a personalised video message from Rohit Bose Roy for your loved ones who can't take their eyes off the screen while a TV show is on!
In association with Cuddles Foundation, Rohit Bose is supporting the cause of helping children fight cancer. It is the first non-profit organisation in India that uses holistic nutrition to assist children to fight cancer.
Daisy Shah
We all know the popular Indian Actress, Daisy Shah. Daisy has worked in Indian movies like Race 3, Jai Ho, Khakee, Hate Story, and many more. She has not only worked in Bollywood movies but also in Tollywood ie. Kannada movies. You can book a Personalised video Message by this popular actress, Daisy Shah while also supporting a cause.
In association with PETA, Daisy Shah is supporting the cause of helping Animals gain Animal Rights, by saying no to Animal Cruelty. We are pretty sure that you know what PETA is; it is an organisation that religiously thrives for Animal Rights. PETA stands for People for the Ethical Treatment of Animals (PETA). It is the world's largest animal rights organisation.
A few of the other celebrities that you can get a personalised video message from are Shakti Arora, Ashmit Patel, Swwapnil Joshi, Jay Soni, Astha Agarwal, Aamir Ali, Madalsa Sharma, Kushal Tandon, Purab Kholi, and many more.
You can be a part of the change by donating an amount as low as ₹ 199. Yes! That is true! You can easily donate a meal for a needy through Give India for this amount while also receiving a Personalised video message from the celebrity. Click on - Tring For Change to donate for the cause! Isn't it like 'Killing two birds with one stone?' Getting the Celebrity Shoutout or Celebrity Engagement while also donating for the cause.
Frequently Asked Questions
Talk To Similar Celebrities