How to confess
your love

on

Valentines Day 2022?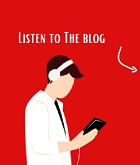 Do you know what the funny part is? It's how we try to convey or confess our love to that person. One never gets it right. All they rely on are guidance from friends and a few Google or Quora answers; see, people rely on 'Google Answers' first love is silly right? Oh, and of course, the filmy proposals that Bollywood has taught us. Like the popular yet filmy dialogue by Saif Ali Khan from 'Cocktail' movie which describes love at first sight - "Kya aap believe karte hain in love at first sight, ya mein dobara ghoom ke aau"
Well, well, well, talking about filmy proposals! Do you too want your childhood dream of the filmy proposal to come true? I'll tell you how that is possible.
Tring is a platform where one can book Personalised Video Messages from celebrities. This means you can now get your favourite celebrity to wish you on any occasion, from Birthdays to Congratulatory wishes, from Diwali wishes to Valentine wishes. Ah, yes. 'Valentine wishes'. This Valentine's Day, you can book Personalised romantic messages from your Valentine's favourite celebrity. Now, isn't that quite filmy? No? Well, let's make it a bit filmier. But before that, let me give you the coupon code that you can use to get special discounts for your special one's gifts!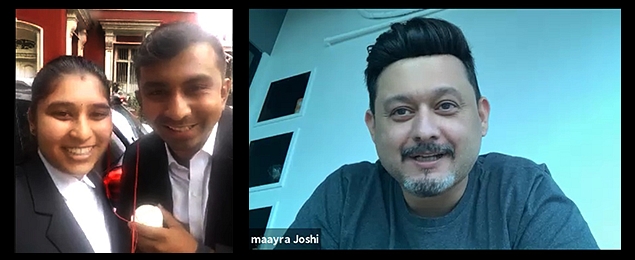 How to impress
Girlfriend On Valentines Day 2022
Impressing a person is a task. I'm pretty sure you too want to impress your girlfriend on Valentine's Day 2022. But lately, all the plans that we make get cancelled because of the whole covid situation, right? Be it a family function, a trip with friends, or, in this scenario, a beautiful date with your girlfriend. All the plans for romantic dinner dates and outings go in vain due to the lockdown, leaving you with no options but to be at home. In that case, how does your girlfriend feel special? Wanna know?
With Tring, you can still save the day by making a unique surprise with Live Video calls from your girlfriend's favourite celebrity. Be creative with how you surprise her with this filmy gift. The best part about video calls is that it is done via zoom calls. This means you too can be a part of the video call along with her favourite celebrity. We are pretty sure that with this gift, your girlfriend will be more than impressed with you.
You can plan it out and present it in a much more beautiful and romantic way. You can even book a romantic personalised video message from the famous singer Salim Merchant. You can even get your wife's favourite song sung by Salim Merchant on the special day of Valentines Day 2022.
Here are a few personalised romantic celebrity videos for your reference. Check out the below romantic orders by some of our happy customers.
Tring is a platform for Celebrity Engagement and Celebrity Shoutout. Tring is India's largest platform for celebrity engagement. It has over 10000+ distinct celebrities with whom clients can interact at their leisure. Movie stars to TV stars, singers to authors, sportspeople to Instagram influencers are among the celebrities. These celebs might easily be booked for a Celebrity Engagement Video or Celebrity Shoutouts.
Personalised
Video Message
Do you have a pal who is obsessed with TV stars? Are you looking for the ideal present for that special friend? Your search has concluded. You may now surprise them with a personalised video message from their favourite star. Personalised video greetings can be sent for a variety of occasions, including birthdays, anniversaries, and congratulations.
Live
Video Calls
Do you have a celebrity crush on someone and hope to meet them one day? What if you had the chance to speak with them one-on-one? Tring's Live Video Call service has made this feasible for you. You may have a face-to-face conversation with the celebrity of your choice via live video conversations. It's your only chance to tell them how much you adore them.
DM on
Instagram
If you're someone who chases influencers and celebrities on Instagram, it's about time you sent them a message, or perhaps you already have. But, hey, what about letting them into your DM? Doesn't it seem implausible? Tring, on the other hand, has your back once more! You can now obtain a personalised DM from your favourite celebrity for as little as 99 Rupees!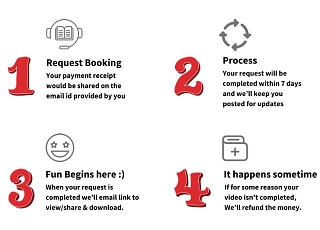 How To Book
Celebrity ShoutOut Videos on Tring?
There are very simple steps that you follow to book a celebrity shout-out video.
To book a celebrity video, all you have to do is
Go to the Tring website - www.tring.co.in
Create an account by filling in a few details like your name, email address, gender, date of birth, and location.
Then, browse through the list of celebs wishing happy birthdays on the website. (Celebrities come from various fields like entertainment, sports, media, social media, and YouTube. You can choose the celebrity you would like the message from there.)
Notify the celebrity about the date on which you will like to get the message.
After that, your celebrity shout-out videos will get delivered to you on the date of your choice.
Now if you are wondering what to gift for your special woman, you can simply log on to Tring.
Frequently Asked Questions
The most romantic gift idea for girlfriend is a romantic message from you or a romantic song sung by singer Salim Merchant for her, on behalf of you.
You can Impress your girlfriend on Valentines day 2022 in a very filmy way with the help of Tring.
One of the best gift you can give to your gf under the budget of 500 Rupees is a Personalised Video Message from her favourite celebrity. You can find it on Tring from a wide range of celebrities.
One of the best gift you can give to your gf under the budget of 250 Rupees is a DM on Instagram from her favourite celebrity. You can find it on Tring from a wide range of celebrities.
You can find the best deals of Valentines day 2022 offers on www.tring.co.in to impress your valentine. Read the blog to find the coupon code.
The best gifts for Long Distance Relationships is a Live video call from the favourite celebrity of your love.