Vikram Gokhale | Biography Death Family Net Worth Wife Age

Madonna Colin Farro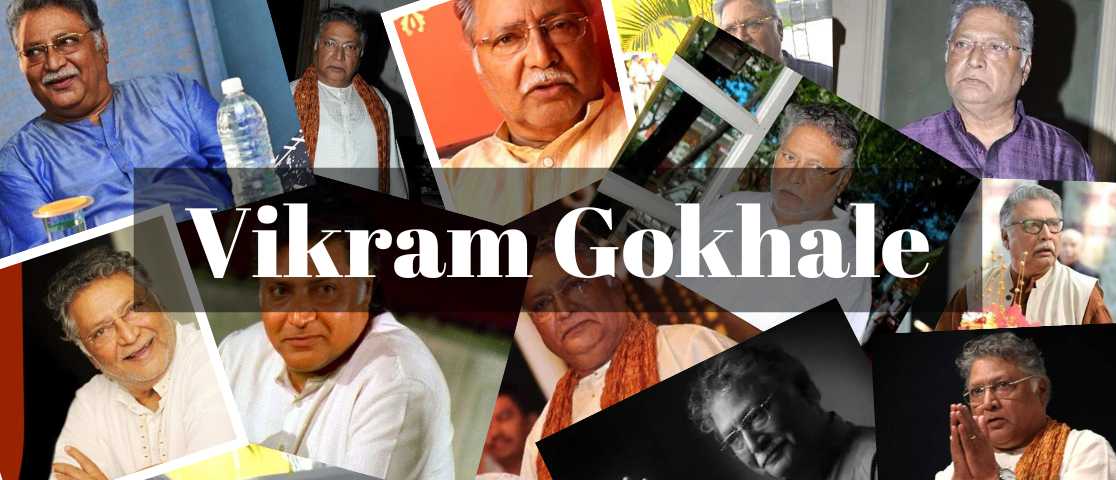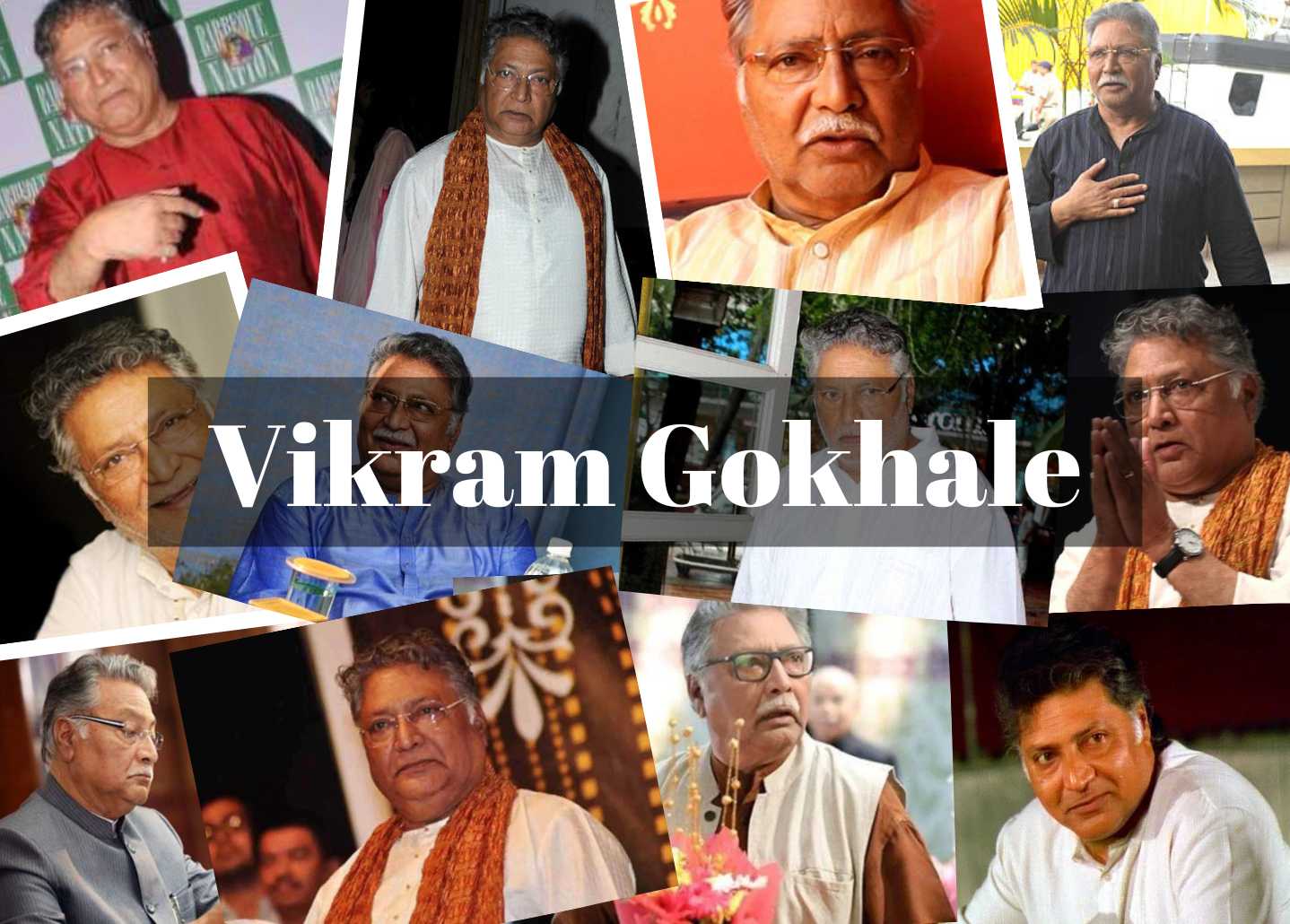 | | |
| --- | --- |
| Vikram Gokhale | Details |
| Vikram Gokhale Profession | Actor, Director |
| Vikram Gokhale Celebrity Type | Television, Movie Star |
| Vikram Gokhale Age | 77 years as of 2022 |
| Vikram Gokhale Date Of Birth | 14th November 1945 |
| Vikram Gokhale Death Date | 26th November 2022 |
| Vikram Gokhale Zodiac Sign | Scorpio |
| Vikram Gokhale City | Pune, Maharashtra |
| Vikram Gokhale Nationality | Indian |
| Vikram Gokhale Height | 5 feet 7 inches |
| Vikram Gokhale Weight | 84kgs |
| Vikram Gokhale Notable Work | Yeh Hain Zindagi, Sward Narak, Hum Dil De Chuke Sanam |
| Vikram Gokhale First Film | Parwana |
| Vikram Gokhale Total Films | 51 |
| Vikram Gokhale Net Worth in rupees | Rs 40 Crores |
| Vikram Gokhale Net Worth | $5 million |
| Vikram Gokhale Instagram Followers | N/A |
| Vikram Gokhale Twitter Followers | N/A |
| Vikram Gokhale Death Date | |
Vikram Gokhale's Biography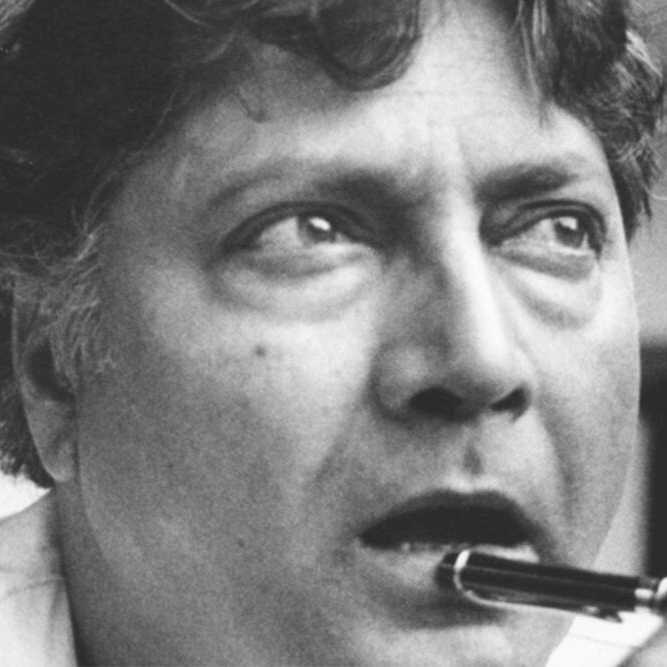 Indian actor Vikram Gokhale is well-recognised for his roles in Marathi theatre, Hindi films, and television. He is the son of Marathi theatre and film actor Chandrakant Gokhale. Vikram Gokhale was last seen in the Marathi film Godavari. Vikram Gokhale appeared in Nikamma earlier this year alongside Abhimanyu Dassani and Shilpa Shetty.

Vikram Gokhale's Zodiac Sign is Scorpio and is the son of Chandrakant Gokhale, a renowned veteran of Marathi theatre and film.

Aside from acting in films and on television, theatrical work, and directing a few movies, Vikram Gokhale has also worked as an actor. Vikram is primarily recognised for his performances in Hindi and Marathi films. The seasoned actor has won several accolades and awards for his work. Additionally, he has been in numerous television series and acted in over 80 films.

An Indian actor best known for his work in Marathi theatre, Hindi films, and television, Vikram Gokhale also performs on stage and on television. In 2010, Gokhale made his film directorial debut with the Marathi movie Aaghaat. The movie is produced by Sprint Arts Creation, with Rajesh Damble serving as executive producer. It is based on a tale by Dr. Nitin Lavangare. The movie was filmed in Pune and stars actors Mukta Barve and Dr. Amol Kolhe.

The Sangeet Natak Akademi, India's National Academy of Music, Dance, and Drama, presented Gokhale with the Sangeet Natak Akademi Award in 2011 for acting in theatre. He received the National Film Award 2013 in 2013 for the Marathi movie Anumati in the Best Actor category. Vikram Gokhale died at the age of 77 on 26 November, 2022.

Vikram Gokhale Age
Vikram Gokhale was born on 14th November 1945 in Pune. Vikram Gokhale's age is 77 as of 2022.
Vikram Gokhale's Family Tree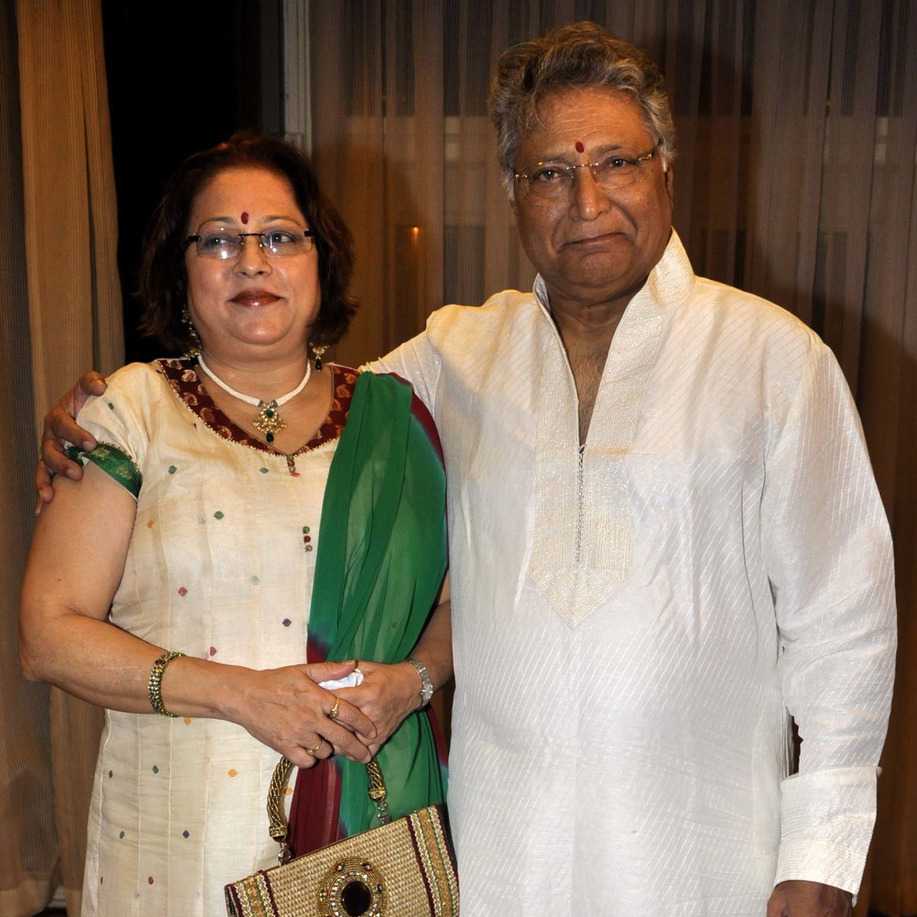 Vikram Gokhale has a long family active history in the Indian film industry. His great-grandmother Durgabai Kamat was the first female artiste on the Indian screen. In contrast, his grandmother Kamlabai Gokhale (Kamlabai Kamat at that time), was the first female child artiste of Indian cinema.

The Gokhale family has a long history with Hindi movies, and they have inherited acting. His grandmother Kamalabai Gokhale was the first female child artist of Hindi cinema, and his great-grandmother Durgabai Kamat was the first actress in a Hindi movie.

In 1913, Durgabai acted as Parvati and Kamlabai as Mohini in a film named Mohini Bhasmasur, produced and directed by Dadasaheb Phalke, the father of Indian cinema. His father, Chandrakant Gokhale, was a veteran Marathi film and stage artist and has acted in over 70 Marathi and Hindi films.

In addition, Gokhale was a social activist. Vikram Gokhale family's philanthropic foundation provides funding for orphan children's education, children of lepers, and disabled service members.

Vikram Gokhale's father, Chandrakant Gokhale, was well-known in Marathi cinema. He appeared in more than 50 Marathi movies and became very prominent in his career. Numerous prizes were given to him as well.

Vikram Gokhale's wife, Vrushali Gokhale(a.k.a Hematai) is an Indian actor who primarily performs in Marathi movies and TV shows. Vikram and Virushali got married on May 12, 1975. Nisha Kekar Adav and Neha Gokhale Sundriyal are the couple's two daughters.

Vikram Gokhale Education Qualification
Vikram Gokhale is a graduate by Academic Qualification.
Talk To Similar Celebrities
Vikram Gokhale's Relationships
Vrushali Gokhale is the wife of Vikram Gokhale. They were wedded on 12th May 1975. The renowned actor allegedly has two daughter's Nish Adav and Neha Sundriyal.

Vikram Gokhale's Movies and Career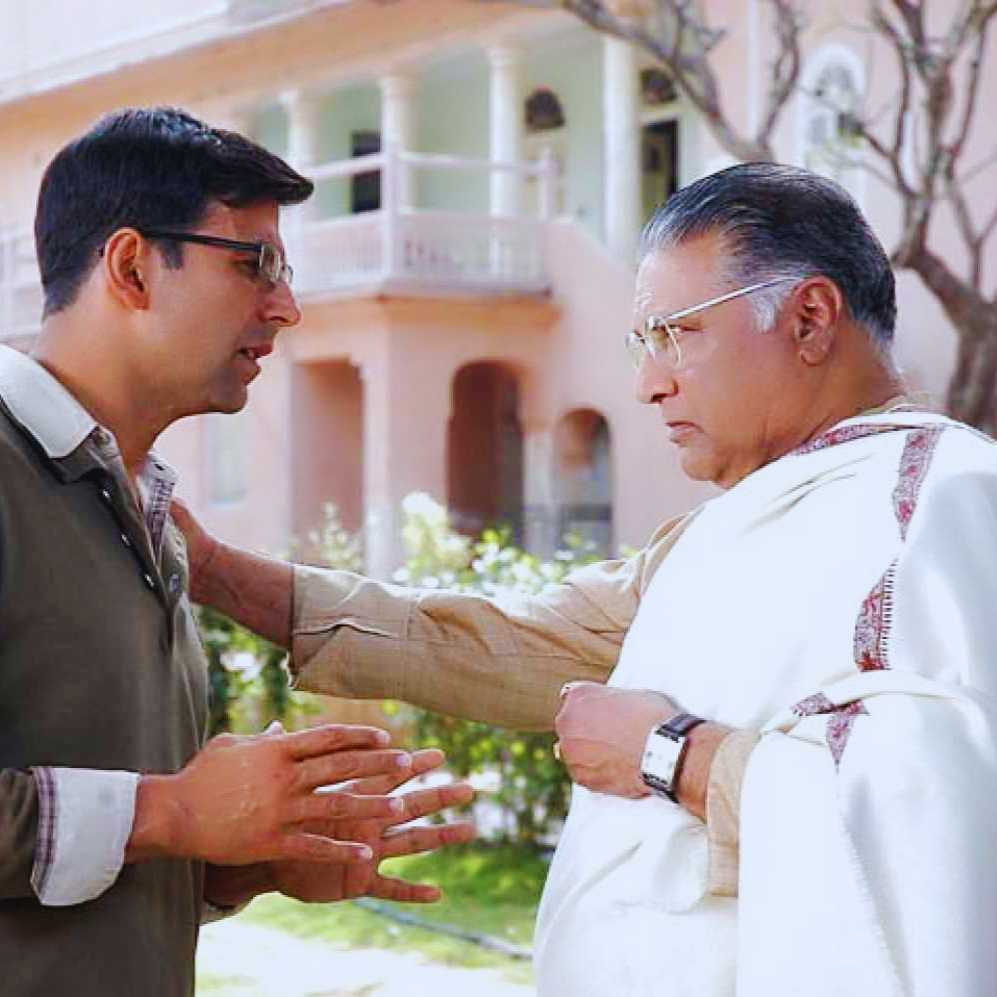 Vikram Gokhale broadened his career by working in various industries, including theatre, television, and Hindi and Marathi films. More than 80 films and 17 television series use him as an actor. He is undoubtedly the most talented actor to have made a name for himself in the movie industry. As a result, he is regarded as the most well-known and adored actor in the movie business.

Vikram Gokhale made his directing debut in 2010 with the Marathi movie "Aaghat," which was made by Sprint Arts Creations and Rajesh Damble (Executive Producer). The movie, which also includes Dr. Amol Kolhe, Mukta Barve, and others, was written by Dr. Nitin Lavangare.

In addition to directing movies, Vikram Gokhale is a skilled actor who has appeared in several films, including "Tum Bin," which came out in 2001, "Hum Dil De Chuke Sanam," which came out in 1999, "Madhoshi," which came out in 2004, and others that are well worth seeing. More than 80 films and 17 television series use him as an actor. Vikram is without a doubt the most talented actor to have made a name for himself in the movie industry. As a result, he is regarded as the most well-known and adored actor in the movie business. Vikram Gokhale has contributed to his upcoming film Nikhama which released this June 2022.

Vikram Gokhale Theatre Career
Vikram Gokhale, the legendary actor, began his acting career in the 1960s with Marathi theatre productions. Vikram Gokhale continued his theatre career till 2016, despite later making a name for himself in both Marathi and Hindi cinema.

Gokhale stopped theatrical performance in February 2016 owing to a throat condition, but he maintained his film career. Amitabh Bachchan was the one who supported Vikram Gokhale during his difficult early years in Bollywood.
Vikram Gokhale's Hindi Movies Timeline
Vikram Gokhale's Marathi Movies
Vikram Gokhale's Hindi serial
Vikram Gokhale's Marathi serial
Vikram Gohkale Marathi Natak
Vikram Gokhale's Controversies
Vikram Gokhale Land Deal Controversy (2016-2020)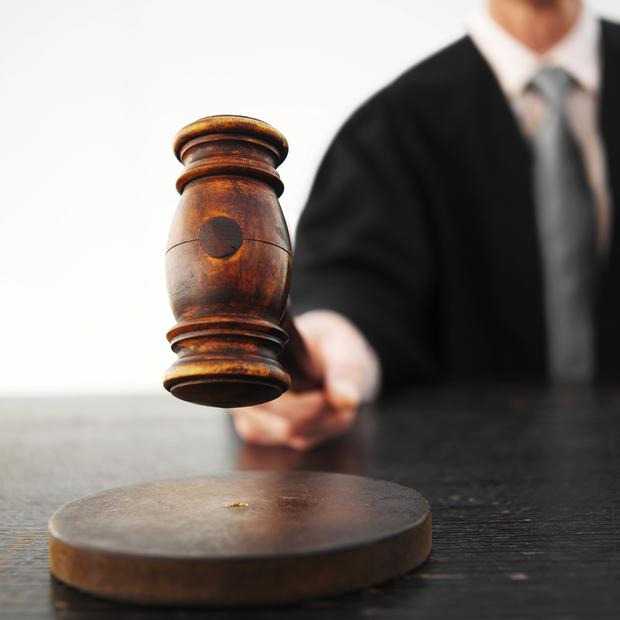 Vikram Gokhale and two others were arrested by Paud Police (Mulshi) for allegedly defrauding 14 investors out of Rs 96.99 lakh in a plot scheme sprawled across the villages of Dongargaon and Hotale in Mulshi taluka.

The scheme was a component of Sujata Farms Private Limited's Girivan private hill station project. 14 people were connected to the case, and several complainants claim that there may be as many as 50 victims responsible for the fraud.

Artist and complainant Jayant Bahirat claims that the firm's three officeholders misrepresented the scheme as government officers and took advantage of their goodwill and connections to the late Ramchandra Kashinath Mhalgi, a former Member of Parliament, to deceive investors into investing in the scheme.

After collecting funds, they could not get the state land measuring officers to demarcate the plots. The accused moved against the investors' request and halted the procedure when they went to the district collector in 2016 to ask him to complete the demarcation process.

Vikram Gokhale and others have been charged with violating the Indian Penal Code's sections 420 (cheating), 465 (forgery), 468 (forgery with the intent to defraud), 34 (common intention), 341 (wrongful restraint), 447 (criminal trespass), and 427 (mischief causing damage) (IPC).

Vikram Gokhale Agreeing with Kangana Ranaut's tweet (November 2021)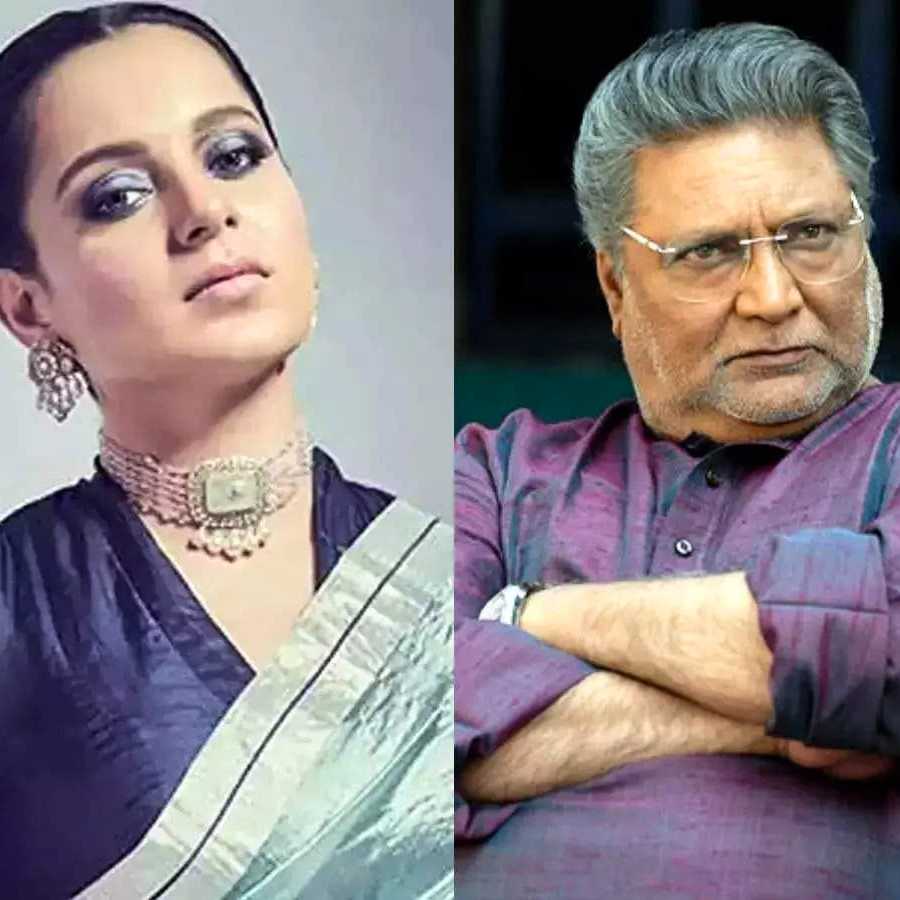 Vikram Gokhale backed Bollywood actress Kangana Ranaut in her inflammatory statement that the freedom India won in 1947 was "bheek" (alms) and that true freedom was achieved only after Narendra Modi was elected as Prime Minister in 2014.

Vikram Gokhale asserted that what Ranaut had said was accurate while speaking at a gathering in Maharashtra. I agree with Ranaut's viewpoint. He tweeted his reply saying, We were granted liberty. Many others watched as freedom fighters were hanged in silence (during the British raj). Many senior leaders were among these silent observers. They didn't save the freedom fighters battling the British.

Vikram Gokhale's Net Worth
Vikram Gokhale owns a real estate farm called Sujata Farms in Pune. Apart from this Vikram's Gross Income is approximately $3 million – $5 million dollars as an actor (40 crores INR)

Vikram Gokhale's Awards and Achievements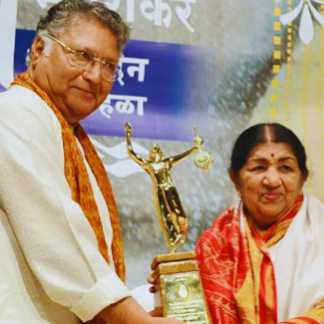 In 2007 Vikram Gokhale was nominated for Best Ensemble Cast: Har Rishta Ek Kurukshetra
In 2008, Vikram Gokhale was nominated for Best Actor in a Supporting Role in Jeevan Saathi: Humsafar Zindagi Ke.
In 2009 Vikram Gokhale was Nominated for Best Actor in a Negative Role in Jeevan Saathi: Humsafar Zindagi Ke
In 2010 Vikram was nominated for Indian Telly Award for Best Actor in a Supporting Role- Mera Naam Karegi Roshan
Vikram Gokhale won the National Awards in 2012 for Best Actor in Anumati
He also received Vishnudas Bhave Lifetime Achievement Award (2015)
Gokhale won the Balraj Sahni Award from 'Balraj Sahni-Sahir Ludhianvi Foundation.'
Vikram Gokhale also won Filmfare Awards for Best Supporting Actor Natsamrat (2016)
In 2017 Haribhau Sane Jeevanaurav Award for the year
He was rewarded the Pulotsav Samman (December 2018)
Vikram Gokhale won the Chitrapati V. Shantaram Lifetime Achievement Award
He won the National Film Award for the category of Best Actor.
Vikram Gokhale won the Sangeet Natak Akademi Award for Best Theatre Acting
Amazing Facts about Vikram Gokhale
Vikram Gokhale manages a nonprofit foundation with his family that works for orphans, injured soldiers, and other poor people; therefore, he is actively involved in philanthropic work. He also owns his own real estate business called Sujata Farms, which is situated in Pune, India.
In 1971, Vikram Gokhale made his Bollywood debut in Amitabh Bachchan's film Parwana.
Amitabh Bachchan helped Vikram Gokhale to find a home when he was going through a financial crisis.
Indian actor, director, and social activist Vikram Gokhale was well known for his roles in Marathi plays, Hindi movies, and television programmes. He became well-known for his appearances as M. S. Gaitonde in the 1990 Hindi film Agneepath, Ranveer Singh in Khuda Gawah, Pundit Darbar in Hum Dil De Chuke Sanam, Acharya Yagyaprakash Bharti in Bhool Bhulaiyaa, and Paramjeet Singh Lamba in De Dana Dan.
Vikram said in an interview that he passed the PSB (now known as the PABT, Pilot Aptitude Battery Test) and SSB exams to join the Indian Air Force, but for some reason was unable to do so. Later, he accepted a position as a clerk at a corporate organisation, earning Rs 135 per month, but he left after just seven days.
Vikram began his acting career in Marathi theatre plays. Jaawai Maajha Bhalaa, Khara Sangaycha Tar, Jawai Majha Bhala, Katha, Ke Dil Abhi Bhara Nahi, and many other theatrical plays feature some of his greatest performances.
Vikram played Vasant in Bala Gau Kashi Angai (1977), Manohar Desai in Kalat Nakalat (1989), Eknath in Mukta (1994), Ratnakar in Anumati (2013), Aamhi Bolato Marathi (2014), and Chandrakant Deshpande in AB Aani CD (2020), all of which starred Amitabh Bachchan.
Along with his wife, Vrushali Gokhale, Vikram appeared in the Marathi television series Shwetambara in 1983 as Prataprao Pathwardhan on Doordarshan Sahyadri.
Vikram gained notoriety in the Hindi cinema business in 1990 when he portrayed commissioner M. S. Gaitonde in the Amitabh Bachchan-starring movie Agneepath.
Vikram Gokhale has starred in a number of well-known Bollywood movies, including Eeshwar (1989), Tum Bin (2001), Kuch Tum Kaho Kuch Hum Kahein (2002), Bang Bang! (2014), and Aiyaary (2018) as Pratap Malik.
The first female child actor in Indian cinema was Kamlabai Gokhale, Vikram's grandmother, who appeared as Mohini in the 1913 Hindi film Mohini Bhasmasur at the age of thirteen. The first female actor in Indian cinema was Durgabai Kamat, who performed the part of Parvati in the same movie. Dadasaheb Phalke, regarded as the Father of Indian cinema, wrote, directed, and produced Mohini Bhasmasur, the first movie in the country to feature a female actor. (The feminine character of Rani Taramati was portrayed by a man, Anna Salunke, an Indian actor who was well-known for playing female roles in Indian cinema. Raja Harishchandra is regarded as India's first full-length feature film.)
Vikram rose to prominence in the Hindi television business in 1990 thanks to his portrayal of Akbar, the series' protagonist, in the Zee TV programme Akbar Birbal.
Vikram has appeared in numerous Marathi and Hindi television productions, including Natkhat Narad (1985), Udaan (1989), Jitendra Bhimani in Chandan Ka Palna Resham Ki Dori (2001), Dhirendra Raisinghaniya in Virrudh: Har Rishta Ek Kurukshetra (2007), Vikramaditya Rathore in Jeevan Saathi (2008), Thakur Veer Pratap Singh in Mera Naam (Marathi).
On 26 October 1989, Pune-based Sujata Farms Private Limited was established. On 9 January 2020, Vikram resigned from his position as chairman of the company.
Vikram actively participated in a number of social causes to help those in need. He established a philanthropic organisation that offers financial assistance to widows, orphan children, disabled warriors, and other deserving individuals. He gave land worth Rs 2 crore to Akhil Bharatiya Marathi Chitrapat Mahamandal in May 2020 to help senior and eminent Marathi entertainers.
In Pune, Maharashtra, Vikram was the proprietor of the Vikram Gokhale Acting Academy, a school for performing arts.
Vikram Gokhale's Dead or Alive?
Since the news broke that the famous actor Vikram Gokhale was hospitalised and is in critical condition, fans have expressed concern and hope for a speedy recovery. In the middle of this challenging circumstance, some news outlets reported that the Gokhale had passed away.

The most recent report from Gokhale's family states that the actor is still alive and receiving medical attention from trained specialists. Vikram Gokhale is undergoing treatment at the Deenanath Mangeshkar Hospital here following health complications.
According to the actor's wife, he suffers from multiple organ failure. On 23rd November 2022, reports stated the death of Vikram Gokhale. However, the family confirmed that the news was fake.

Vikram's wife Vrushali stated, that on 24th November 2022, he fell into a coma and hasn't awakened since. He's getting some airflow. The doctors will decide what to do the following morning based on whether he is improving, deteriorating, or still not responding.

Vikram Gokhale passed away on 26th November 2022 in Pune. Vikram Gokhale was 77 years old. His final rites were performed at 6 o'clock on the same date at Vaikunth Samshan Bhumi in Pune, and his remains were stored at Balgandharv Rangmanch for Antim Darshan.

Vikram Gokhale's Top 5 Hindi Movies
De Dana Dan (2009)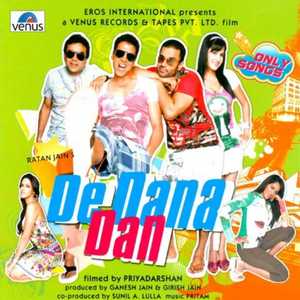 The 2009 comedy De Dana Dan, which translates to "Hit left and right," was helmed by Priyadarshan. Parts of Priyadarshan's own Malayalam film Vettam and the Hollywood movie Screwed were used to adapt the tale. Akshay Kumar, Sunil Shetty, Katrina Kaif, Paresh Rawal, and Sameera Reddy are among the film's ensemble cast.

The first day of filming at Mumbai's Mehboob Studios was December 1, 2008. It was released on November 27, 2009, and it had a mediocre box office performance. Indian ambassador and Kamini's spouse Paramjeet Singh Lamba is played by Vikram Gokhale.

At the time of its release, De Dana Dan's opening weekend in India brought in Rs. 220 million, ranking it as the ninth-largest opening weekend ever. It brought in 341.9 million on 69 screens in its first weekend, with an average of $11,194 spent per screen.
Bhool Bhulaiyaa (2007)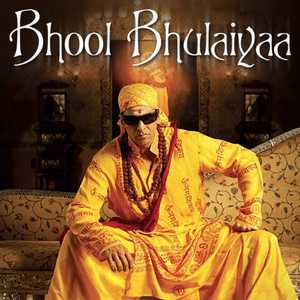 Bhool Bhulaiyaa is a 2007 Hindi-language comedy-horror film that was produced by Bhushan Kumar and Krishan Kumar under the T-Series Films label and directed by Priyadarshan. Starring Akshay Kumar, Vidya Balan, Shiney Ahuja, Ameesha Patel, Paresh Rawal, Rajpal Yadav, Manoj Joshi, Asrani, and Vikram Gokhale, it is a remake of the 1993 Malayalam film Manichitrathazhu.

It was translated by Neeraj Vora and Manisha Korde. With songs written by Sameer and Sayeed Quadri, the soundtrack and the film's score were respectively created by Ranjit Barot and Pritam. Vikram Gokhale played Acharya Yagyaprakash Bharti.

Bhool Bhulaiyaa, which had a budget of between 25 and 32 crores, made 82.8 crores worldwide, making it the sixth- and eighth-highest-grossing Hindi movie of 2007. When it was first released, it garnered favourable reviews from critics who praised the film's direction, screenplay, humour, and soundtrack with special attention paid to Balan's performance.

Due to Kumar's portrayal of a psychiatrist, Rawal and Yadav's comic timing, Balan's dual performance as Avni and Manjulika, and the soundtrack composed by Pritam, the movie has grown to have a cult following that spans generations over the years.

The box office success of Bhool Bhulaiya brought in 497 million rupees ($6.2 million) in India. It was 2007's eighth-highest-grossing Bollywood movie. The movie made 84 crore rupees ($11 million) globally.
Kuch Tum Kaho Kuch Hum Kahein (2002)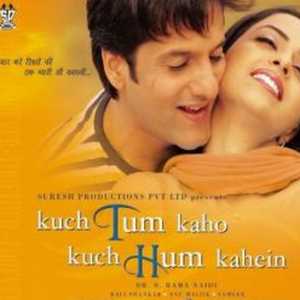 Kuch Tum Kaho Kuch Hum Kahein is a 2002 Ravi Shankar-directed Indian Hindi romantic drama film. Fardeen Khan and Richa Pallod, who is making her Bollywood debut, are the movie's two main actors. On June 28, 2002, it received a mixed reception from reviewers and the general audience.

The plot centres on two loves who are unable to get together due to a family conflict and long-standing hatred. The plot is a remake of the Telugu film Kalisundam Raa and shares elements with Romeo and Juliet, one of William Shakespeare's most famous plays. Vishnu Pratap Singh is portrayed by Vikram Gokhale. This movie did well at the theatres..
Hum Dil De Chuke Sanam (1999)
Hum Dil De Chuke Sanam is a 1999 Bollywood romantic musical film in the Hindi language that was directed by Sanjay Leela Bhansali. Straight From the Heart was the international name given to the release.

Budapest, Hungary, which served as the model for Italy, as well as the border region between Gujarat and Rajasthan were also utilised in the filming. At the 1999 International Film Festival of India, the movie received its world premiere in the Indian Panorama category. The inspiration for the Bengali movie Neel Akasher Chandni came from this one.


The movie was a critical and financial success, becoming one of the top-grossing Indian movies of the year with earnings of 160 million (US$2.0 million). The majority of the reviews from critics were favourable. At the 45th Filmfare Categories, Hum Dil De Chuke Sanam was nominated for 17 awards, including Best Actor (Khan and Devgn), and won 7 of them, including Best Film and Best Actor Bhansali won the awards for best director, best actress (Rai), and best male playback singer. Pundit Darbar was played by Vikram Gokhale.
Agneepath (1990)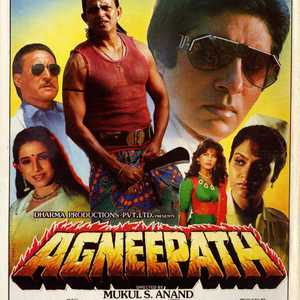 The 1990 Indian action-crime film Agneepath was written by Santosh Saroj and Kader Khan and was directed by Mukul Anand. Amitabh Bachchan plays Vijay, a guy who joins the Mumbai underworld in order to exact revenge on those who wronged his family and killed his father.

The life of Mumbai mobster Manya Surve served as inspiration for the movie. The poem with the same name, Agneepath, was written by Harivansh Rai Bachchan, Amitabh's father. It is delivered at the start of the film and establishes a thematic thread that runs throughout it both literally and conceptually.

Over the years, Agneepath has developed into a potent cult classic. At the 38th National Film Awards, Amitabh Bachchan won his first National Film Award for Best Actor for his work. Mithun Chakraborty and Rohini Hattangadi won Best Supporting Actor and Best Supporting Actress, respectively, at the 36th Filmfare Awards.

Despite being the fourth-highest-grossing movie of 1990, the movie failed to make money at the box office since its revenues were well behind its expensive production costs. Vikram Gokhale played Commissioner M. S. Gaitonde.
Vikram Gokhale's Top 5 Marathi Movies
AB Aani CD (2020)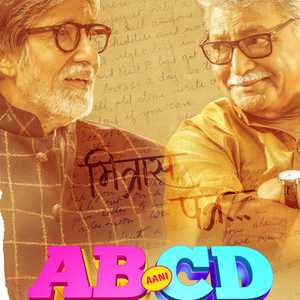 A comedy titled AB Aani CD will be released in 2020 in Marathi under the direction of Milind Lele, and it will be produced by Abhayananad Singh, Akshay Bardapurkar, Arvind Reddy, Krishna Persaud, and Piyush Singh under the names Planet Marathi Production, Golden Ratio Films, and KCR Reddy Production. The movie's cast includes Akshay Tanksale, Sayali Sanjeev, Subodh Bhave, and Vikram Gokhale. Amitabh Bachchan makes a cameo appearance in the movie as well. Playing Chandrakant Deshpande is Vikram Gokhale.

20 May 2019, marked the start of principal photography, which ended on 7 August 2019. The movie premiered on March 13, 2020, and on May 1, 2020, it was made available on Amazon Prime Video. The movie was initially scheduled for release on March 13, 2020, but was pulled from theatres due to the COVID-19 pandemic lockdown in India. After, On May 1, 2020, the movie was later made available on Amazon Prime.
Prawaas (2020)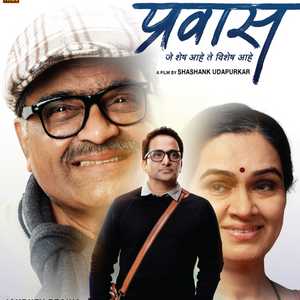 In 2020, Shashank Udapurkar will direct the Marathi-language drama film Prawaas, which will be made by Om Chhangani Films. Rajit Kapur, Padmini Kolhapure, Shashank Udapurkar, Vikram Gokhale, and Ashok Saraf are featured in the movie.

The first scene was shot on October 15, 2018, while principal photography in Mumbai started on October 19. The final day of filming was 16 April 2019, and the movie premiered on 14 February 2020. Dr Nene's Vikram Gokhale.
Natsamrat (2016)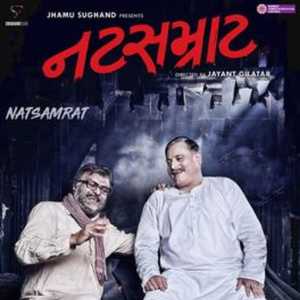 Natsamrat, an Indian Marathi-language drama film from 2016, features Nana Patekar as the title character and is loosely translated as "The King of Theater" or "The Emperor of Actors." The movie, which is based on a play by the same name written by playwright Kusumagraj, shows the terrible family life of a theatrical actor who has retired from playing but can't let go of his fond memories of the theatre and the stage.

Under the auspices of Great Maratha Entertainment, Gajanan Chitra, and Fincraft Media and Entertainment Pvt. Ltd., it is produced by Nana Patekar and Vishwas Joshi and directed by Mahesh Manjrekar.
The movie received its formal release on January 1, 2016, and it quickly rose to the top spot among Marathi movies in terms of the box office. The movie, titled Rangamarthanda in Telugu, was originally produced in Gujarati in 2018 under the name Natsamrat. Natsamrat made 10.25 crore (US$1.3 million) during the opening weekend and 16.50 crore (US$2.1 million) during the first week of sales.
Aadharstambh (2002)
The chief minister's son is taken hostage and held for ransom by a small group of terrorists. A gang of common folks resolve to save him after realising that the authorities are not treating the situation properly. Vikram Gokhale's character is Moreshwar Agnihotri.

Vazir (1994)
A power-hungry opportunist, Purshotam Kamble is the chief minister's personal assistant and is played by Vikram Gokhale. In order to forward his objective, he plans to use his wife, a victim of rape who has suffered trauma, as support.
Frequently Asked Questions