Urvashi Rautela | Biography, Career, Age, Net worth, Movies

Hitesh Mandot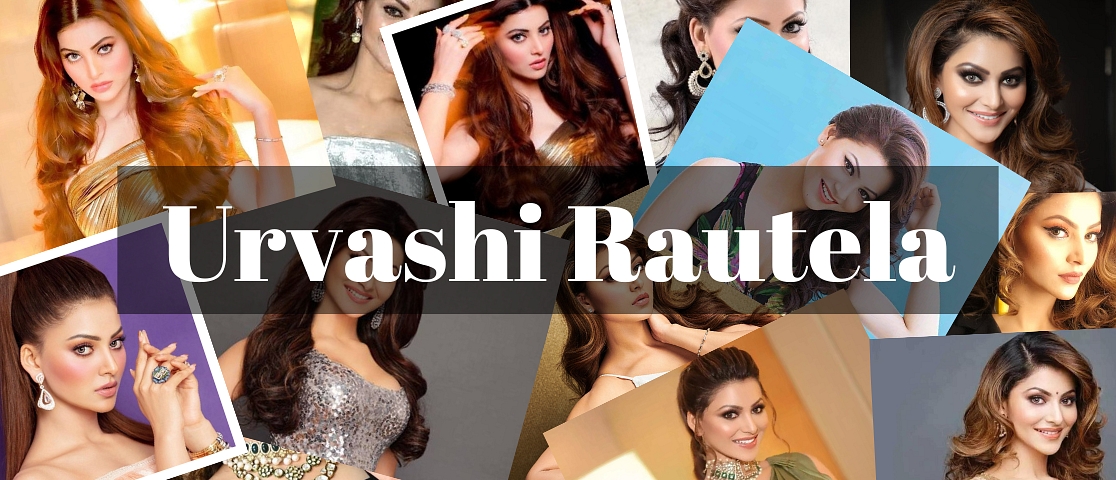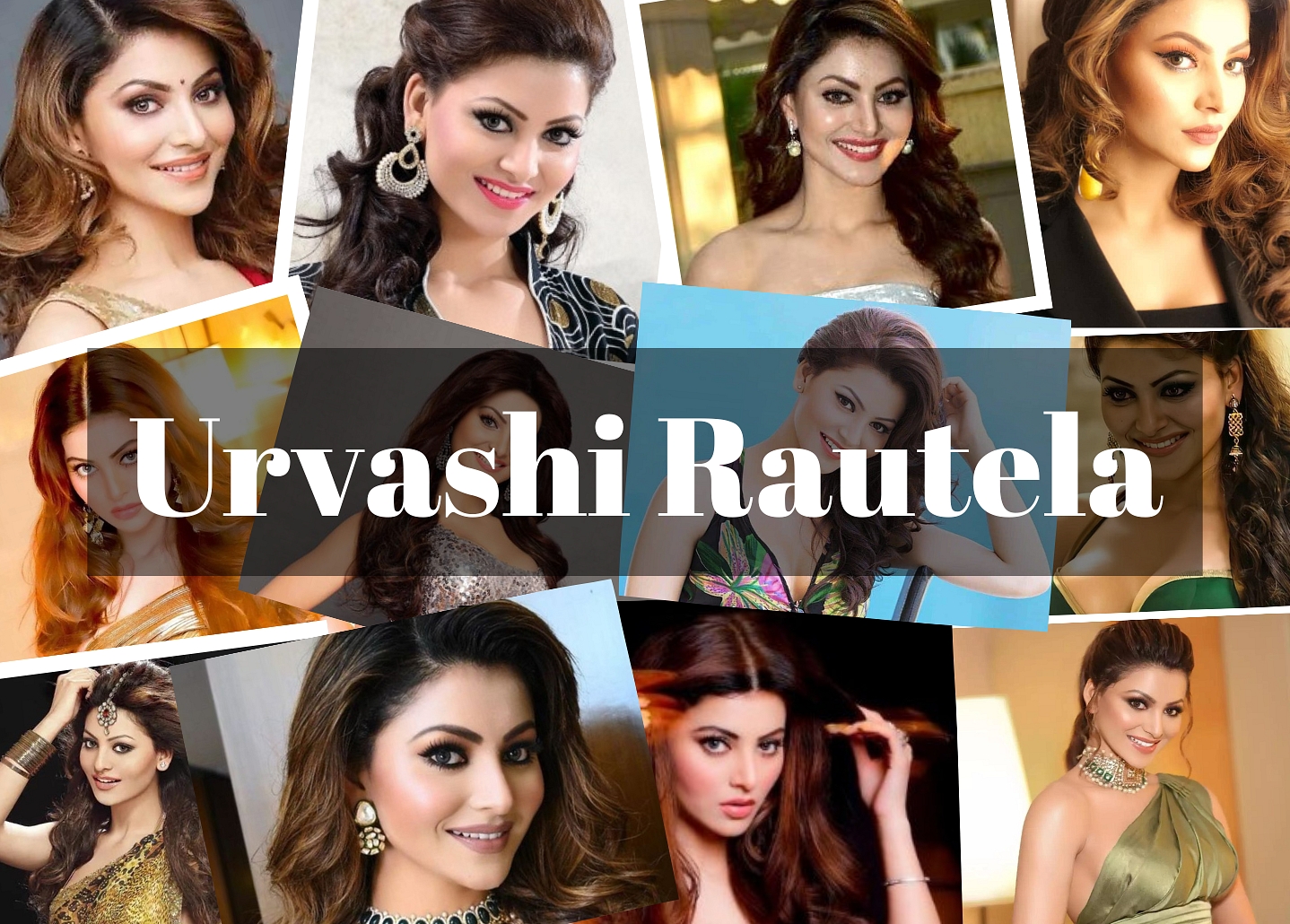 Urvashi Rautela made Saara Zaamana Haseeno Ka Deewana ( Whole world crazy for beautiful girl). This Item song made her the talk of the town overnight. Let's know more about this Haseena Urvashi Rautela.
Keep reading to know more about Urvashi Rautela's biography, family, age, birthday, affairs, husband, height, new movies, upcoming shows, career timeline, controversy, school, college, education, and to see exclusive Urvashi Rautela photos.
Urvashi Rautela's Age and Biography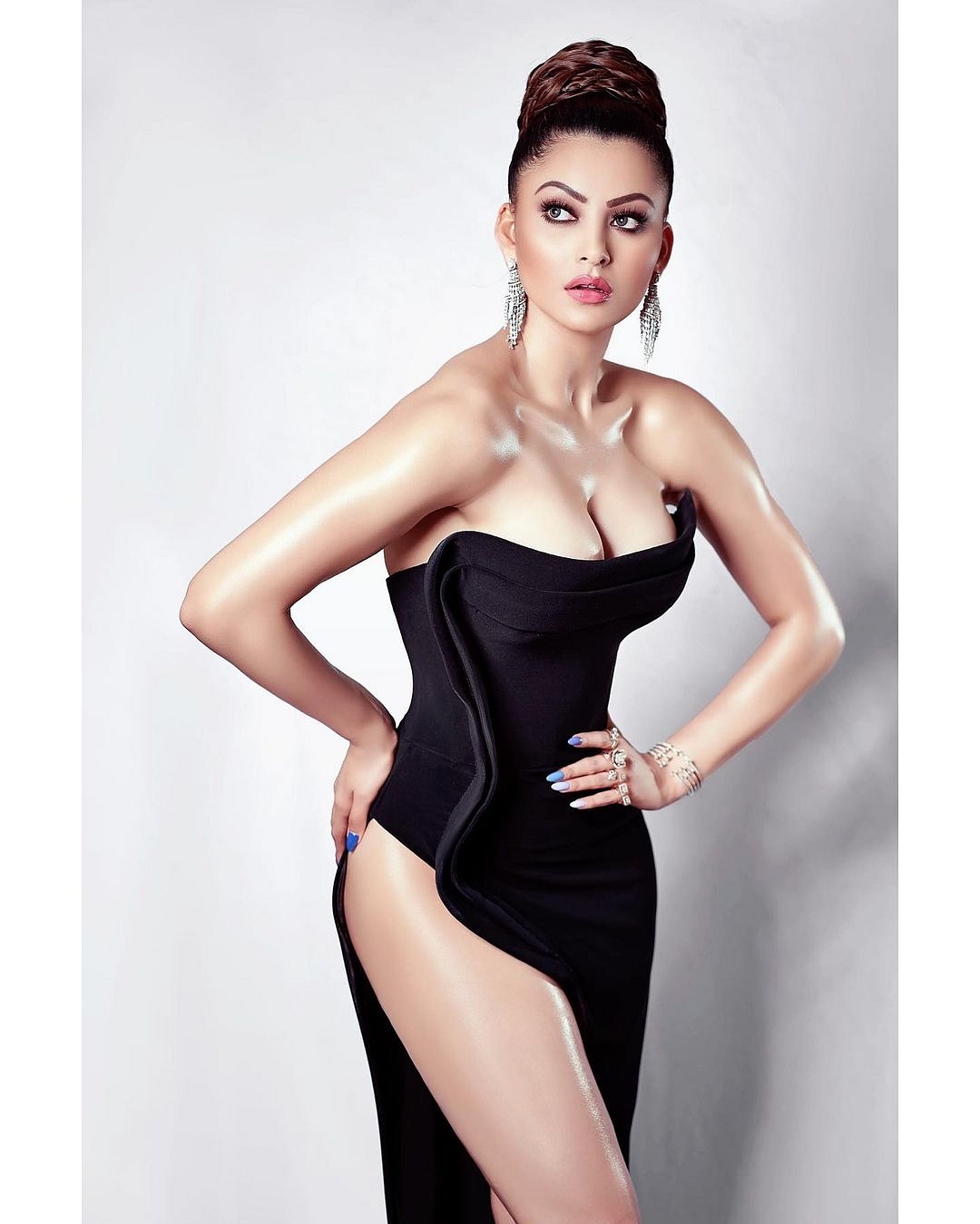 Indian actress and model Urvashi Rautela makes appearances in Hindi movies. Bollywood actress Urvashi is well-known for her amazing dancing skills, item songs, and cameo appearances.

Urvashi Rautela's birthday is on the 25th of February. She was born in the year 1994. Urvashi Rautela's age is 28 years as of 2022. Urvashi Rautels's zodiac sign is Pisces. Urvashi Rautela's birthplace is in Kotdwar, Uttarakhand, India. Urvashi Rautela's height is a 5 feet 10 inches. Urvashi is a very gorgeous actress with a lovely demeanor. Urvashi Rautela's zodiac sign is Pisces. Urvashi Rautela is of Indian descent and follows Hinduism as her religion and culture.

The popular Indian actress and supermodel Urvashi Rautela is also a well-known international beauty queen. In the Miss Universe 2015 competition, she was chosen to represent India as Miss Diva Universe 2015. She was also given the title of Youngest Most Beautiful Woman in the Universe 2018 by the Andaman & Nicobar Islands' tourism board and government.

She had a strong interest in education as a child and ultimately decided to become an actor. She is widely recognized in Bengali and Kannada movies as well. To further social progress, Rautela also manages the Urvashi Rautela Foundation.

With Mr. Airavata, she made her film debut in Kannada. She has acted in movies like Singh Saab the Great (2013), Hate Story 4, Kaabil, and Great Grand Masti.

Talk To Similar Celebrities
Urvashi Rautela's Family and Education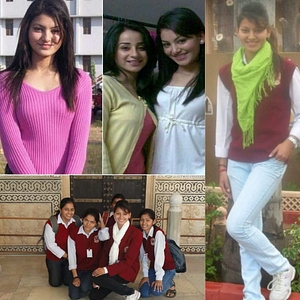 Urvashi Rautela was born in a Garhwali Rajput family. Urvashi Rautela's birthday is on February 25, 1994. Urvashi Rautela's age is 28 years as of 2022. Urvashi Rautela's place of birth is in Haridwar to Meera and Manwar Singh Rautela.

Urvashi Rautela's hometown is Kotdwar. She was raised in Haridwar, where she was born. Urvashi Rautela's school was DAV School, Urvashi Rautela's college was the University of Delhi, that is where she completed her educatuon. She got admission to Gargi college to complete her degree.

Urvashi first expressed interest in studying engineering and then took the IIT examinations before deciding on a career in the fashion industry.

She received a full scholarship from the New York Film Academy in exchange for competing in an international beauty pageant.

Urvashi Rautela's Husband, Affairs and Relationships
Urvashi Rautela has allegedly dated a number of A-list celebrities throughout the years. The famous actress is rumored to have dated some notable figures in cricket. Over the years, Urvashi Rautela has been involved in a number of rumors and disputes.

The actress was linked to both Guru Randhawa and industrialist Akash Ambani, according to rumors. The pageant queen, however, was also connected to a few prominent cricketing figures. Even though Urvashi Rautela has never publicly addressed the issue, rumors clearly suggested that she is connected to some Cricketers.

Urvashi Rautela and Hardik Pandya
The Indian cricket team's all-rounder Hardik Pandya was said to be dating Urvashi Rautela. After interacting with the actress at an IPL post-game party, Hardik Pandya has been associated with her. In addition, Urvashi Rautela congratulated the cricketer on his engagement and wished him luck. According to reports, the two were the most popular rumored pair.

Urvashi Rautela and Rishabh Pant Story
Rishabh Pant, a left-handed batsman for the Indian cricket team, and Urvashi Rautela have also been mentioned together. The two were reportedly seen eating lunch together in a posh restaurant in Mumbai.
However, there were rumors that the two's relationship did not turn out well. They may have blocked one another on social media sites after their breakup, according to rumors. Urvashi, however, has never formally endorsed or refuted the reports about the said relationship.

Urvashi Rautela, a Bollywood actress, has a following on social media. She is renowned for speaking her mind without holding back. She was recently the target of online harassment on Twitter due to her relationship with cricketer Rishabh Pant. The troll questioned the Hate Story 4 actress about if she had witnessed Rishabh's century during his test match in Capetown, South Africa. Without losing composure, she responded appropriately. when a troll questioned her about seeing Pant's 100. She answered that certainly, she had seen everyone wearing it. Regarding the 100, Urvashi acknowledged that she had really seen Rs.100 in jeans.

Netizens were in splits after her statement.

For those who are unaware, since they were photographed together on several occasions in 2018, the pair have been rumored to be dating. Later, it was revealed that they had WhatsApp blocked each other.

Isha Negi is an interior designer, and Rishabh Pant is dating her right now. As he uploaded a photo with her, he declared their relationship official on Instagram. I like me better when I'm with you, Rishabh wrote as the photo's caption.

Urvashi Rautela and Guru Randhawa
After the two were seen together when Guru was performing at an event, the romance rumors began. After Guru and the actress apparently spent some time together following the event, they attracted the attention of others in attendance.

The image Urvashi posted has reignited speculation that the two are dating and in a relationship. She posted a black and white selfie of the two of them that was obviously taken on a set because camera gear was also visible. Mar Jayenge, Hum Mar Jayenge was added as a caption by Urvashi, who also included a slew of emojis depicting wilting roses.

This image, though, appears to be a preview for their song Mar Jayenge, in which the two are slated to co-star.
Guru Randhawa politely refuted the rumor, calling it the wackiest one to ever be spread about him.

Guru was asked to share the most bizarre rumor he had ever heard about himself on a chat program. In response, the Punjabi singer said, I'm dating Urvashi Rautela.

Guru has since clarified the situation, and it appears that they are simply close friends.

Urvashi Rautela and Akash Ambani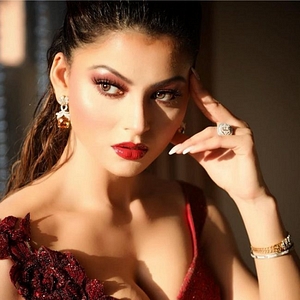 As soon as Urvashi and Akash appeared together at a public function in 2015, relationship rumors began to circulate. According to rumors in the neighborhood, they had been dating for some time. Many individuals have discovered hints concerning their relationship, but the majority of them think it's simply a rumor.

On the other hand, the insiders withheld any information regarding their relationship's real nature. In a number of interviews, Urvashi discussed her plans for marriage. She consistently states that she doesn't believe there should be a minimum age for marriage, which gives the impression that she is not ready to settle down just yet. The actress added that she will wed a real man when the time is right.

The love rumors around Urvashi Rautela and Akash Ambani almost vanish into thin air because Akash has already been married and is concentrating on his career. Urvashi is currently at the top of her game professionally.

Urvashi Rautela's Viral and Trending
Beautiful Bollywood actress Urvashi Rautela has the glitz and panache to turn eyeballs. She consistently grabs attention thanks to her stunning appearance.

Urvashi Rautela Trouble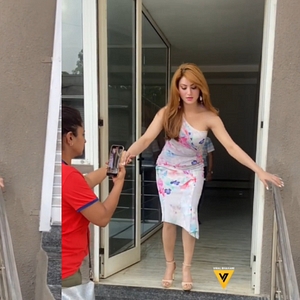 As Urvashi Rautela struggles to descend stairs in high heels, she receives vicious trolling.
In the popular video, Urvashi Rautela, who is sporting a fashionable outfit and high heels, is seen finding it difficult to down the steps.

The actress, who is seen in the clip straining to descend the stairs while donning a fashionable dress and high heels, Social internet is spreading the video like wildfire.
Jump karke ya silde karte jao bolna ye koi baath hue post karne ke, one of the social media users wrote.
Sandil utar deti to ijjat nahi ghat jati mdm utarne ka bahot trika he, said the second.

Urvashi Rautela's Tall Girl Problems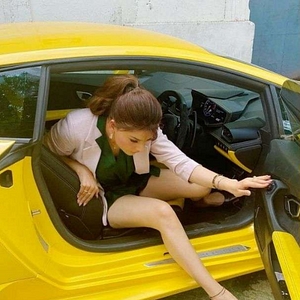 Due to her tall girl difficulties, Urvashi Rautela struggles to exit her car, Lamborghini, earning her the nickname barbie.

On July 26, Urvashi posted a number of images to her Instagram account. The actress looks gorgeous in the pictures wearing a baby pink coat and a green dress. She finished off her appearance with a pair of jeans and her hair pulled back in a ponytail.

The pictures show Urvashi attempting to exit a Lamborghini or straining to do so because of height girl challenges.

Urvashi Rautela's Fans Shouting Rishabh Pant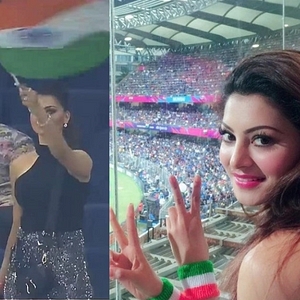 After fans yell Rishabh Pant, Urvashi Rautela Reacts in an Interesting Way, and the Video Becomes Popular.

The most popular sport in the nation is cricket. Thousands of spectators swarm together to see the magnificent game. Bollywood stars are among the most ardent supporters of the Indian cricket team.

Rishabh Pant and Urvashi Rautela had previously been linked a number of times. Meanwhile, another video demonstrates Urvashi's response to people yelling Rishabh Pant is making the rounds on social media.

On social networking websites, the same video clip has become very popular. 'Graphic Era University Dehradun, Uttarakhand' Main Pohenchi To Students ne Urvashi ka Rishabh Pant ka Naam Lele kar mazak udana shuru kar diya.

Urvashi Rautela Rishabh Pant News Controversy
The exchange of insults between cricketer Rishabh Pant and Bollywood actress Urvashi Rautela is turning ugly. The actress responded to the batsman after he posted on social media that "Picha choro behen."

Urvashi referred to Rishabh as chotu bhaiya in her most recent social media post and urged him not to take advantage of a quiet girl.

Chotu bhaiyaa (young brother) should play bat ball..main koyi munni nahi hoon badnaam hone with young kiddo darling tere liye #RAKSHABANDHAN mubarak ho.
Other hashtags that were added were
RP CHOTU BHAIYYA , Cougar Hunter and Don't take advantage of a silent girl.

For those who are unaware of the situation, it all began when Urvashi Rautela stated in a recent interview that RP waited up all night to meet her during one of her Delhi photo assignments. Mr. RP arrived in the hotel lobby with a meeting request.

I went to sleep immediately. After ten hours, when I woke up, I discovered 16–17 missed calls and felt terrible that someone was waiting for me and I couldn't meet them. I was unable to answer any calls. I assured him that we would meet when he visited Mumbai. We met in Mumbai, but there was a lot of press drama, she said.
On 13 September 2022, a video by the news portal went viral in which Urvashi Rautela is saying sorry to cricketer Rishabh Pant for calling him, Cougar Hunter.


Urvashi Rautela's Career and Movies
At Urvashi Rautela's age of 15, she received her first significant break during the Wills Lifestyle India Fashion Week. Additionally, she has crowned Miss Teen India 2009! As an adolescent model for Lakme Fashion Week, she stole the show. She has walked the runway at Amazon Fashion Week, Bombay Fashion Week, and Dubai Fashion Week.

2011 saw Urvashi Rautela win titles such as Indian Princess, Miss Tourism World, and Miss Asian Supermodel. She was the first Indian woman to win the Miss Tourism Queen of the Year 2011 pageant, which was held in China. She declined the offer of Ishaqzaade as well since she wanted to concentrate on the Miss Universe event.

Urvashi Rautela received the prestigious title of I AM She - Miss Universe India in 2012, as well as the unique prize for Miss Photogenic. But because she was a minor at the time, she was forced to give up her crown. Rautela returned to the Indian pageantry in 2015 and took first place. She competed as Miss India Universe 2015, but she did not win.

Singh Saab the Great (2013)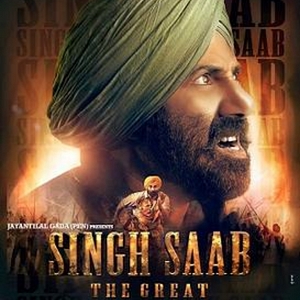 Sahab Singh The Great is the tale of an honest regular man who takes pride in himself. He lives a straightforward life and upholds morally upright principles.

The film tells the tale of Singh Saab, a trustworthy Collector played by Sunny Deol, who values doing his job well. But the dishonest and dubious Bhoodev [Prakash Raj] wrongly accuses him of bribery and has him imprisoned.
Even though Singh Saab is enraged, he chooses to settle the score with Bhoodev in a different way by enacting change rather than exacting retribution (badla nahin badlaav). The stage is set for a clash between moral and immoral forces.
One of the largest age differences between a lead duo was created by Sunny Deol and Urvashi Rautela, who were each about 40 years apart.

Great Grand Masti (2016)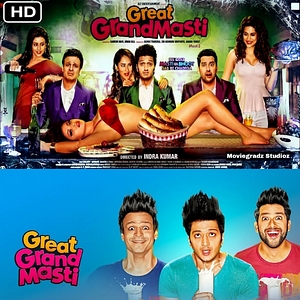 Great Grand Masti is a story of Three Friends named Amar, Meet, and Prem have always desired fun. They have wives named Sapna, Rekha, and Nisha, and due to their respective in-law mothers, brothers, and sisters, they lead unpleasant lives with their spouses.

They eventually cross paths in a pub and choose to live their lives together. They make the decision to travel to Amar's hamlet in order to sell the old haveli (mansion) owned by his family while also having fun with the village's sexy and hot women. When they get to the village, they learn that the Haveli is feared by the locals.

An elderly man tells them that the haveli once belonged to a father-and-daughter pair; the daughter, Ragini, was quite attractive and many lads were charmed by her beauty, but her father never allowed any guy near her.

She tells the lads that one of them must have sex with her in order to release her soul and that whoever does so would die as soon as it is discovered that she is, in fact, Ragini. As a result of their fear, the boys make futile attempts to flee the mansion.

As their wives are fasting for their long lives, they tell Ragini they won't have sex with her and that she can't hurt them. They are harmed by Ragini, but they set a fire around her and ask her father's spirit to intervene. Instead, Babu's soul (who was prepared by the three wives) visits Ragini and fulfills her desire through intercourse. Ragini and Babu go from this world together, and the three couples are content.

Sanam Re (2016)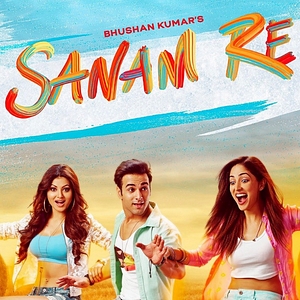 A light-hearted rom-com movie is Sanam Re. In the beginning, the plot centers on the two minor characters Aakash (Pulkit Samrat) and Shruti (Yami Gautam), and their naive teenage love story, oblivious that there would inevitably be conflict where there is love.

Pulkit moves to a big city in order to succeed professionally, but he can't help but fall in love with Akansha while there. As would be predicted, memories of his small-town past keep coming back to him. At that point, Aakash recognizes that his feelings for Akansha were only superficial and that his destiny had brought him to meet Shruti, his childhood sweetheart.

Sanam Re is a romantic drama film that was produced and directed by Bhushan and Krishan Kumar. Pulkit Samrat, Yami Gautam, Urvashi Rautela, and Rishi Kapoor are the movie's stars.

Kaabil (2017)
In Kaabil Movie Supriya Played by Yami Gautam and Rohan Bhatnagar played by Hritik Roshan are a couple who are both blind. Supriya is a housewife and Rohan is a dubbing artist. Life is good for them up until Supriya is sexually assaulted by Amit and Wasim. Amit was pardoned for his crime since he is Shellar's younger brother, a prominent politician. After the incident, Supriya ends her life. She died, shattering Rohan. As Shellar controls the police, he cannot receive justice, so Rohan plans his own retaliation.

Saara Zamana Song
By channeling the charisma of Amitabh Bachchan's Sara Zamana from the classic film Yaarana, the song from the film Kaabil was released. You can see Urvashi Rautela dancing sensually in this more recent rendition of the song. Because it is a feminine rendition of Sara Zamana, it is worthwhile to see and listen to. Rapper Raftar and singer Payal Dev perform songs with lyrics by Kumaar and music by Rajesh Roshan. The original song was performed by legend Kishor Kumar and featured in the Amitab Bachchan film Yaarana.

Urvashi Rautela's appearance in the song is extravagant and daring; the sparkly attire tries to imitate Amitabh Bachchan's appearance in Yaarana. The best part is that she is a trained dancer, and she has amazing dancing steps with incredibly clean moves.

According to the news agency, actress Urvashi Rautela, who is featured in a special song sequence in Hrithik Roshan's newest movie Kaabil, agreed to participate in the dance number since she couldn't say no to the actor. At the Lakme Fashion Week in Mumbai, Urvashi spoke with a news agency and said, As an actress, I have a tonne of roles and movies I want to work on. I couldn't say no to Hrithik, therefore I was ready to perform in Haseeno Ka Deewana.

Hate Story 4 (2018)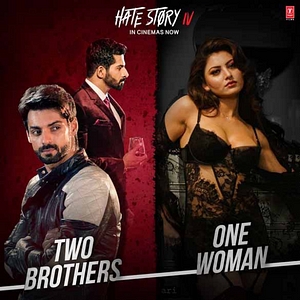 Sons of business magnate Vikram Khurana, Aryan played by Vivan Bhatena, and Rajveer played by Karan Wahi currently reside in London.

Aryan is in charge of the family business and is searching for a new female spokesperson for his cause. He is in love with Rishma, who manages his business as well. Tasha played by Urvashi Rautela is approached by the womanizer and photographer Rajveer to be the face of their advertising campaign. Both of the brothers fall in love with Taasha as she quickly rises to fame.

Consequently, when Aryan learns about his relationship with Taasha, she kills Rishma. Aaryan and Taasha dispose of Rishma's body. It is revealed that Taasha is not who she claims to be and has come to get revenge on the Khuranas

Virgin Bhanupriya (2020) (Web Series)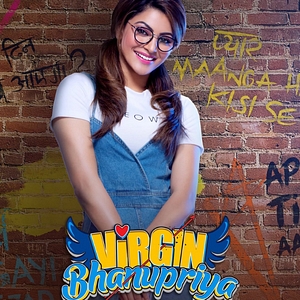 Bhanu (Urvashi Rautela), a college student, has the worst luck finding true love. She asks her friend Rukul (Rumana Molla) to assist set her up when her partner is taken into custody. Unfortunately, Sumit Gulati, her lisping suitor, is not what she had in mind.

She is completely taken aback when the tough Shartiya (Gautam Gulati) shows up, but he is more concerned with winning bets than falling in love with her. Bhanu, who is eager to marry and lose her virginity, is disappointed and asks her quarreling parents, Rajiv Gupta and Archana Puran Singh, to set up the wedding.

Bhanu persists in getting married despite the predictions of various astrologers that she will never be able to enjoy sex after marriage.

Urvashi Rautela's New and Upcoming movies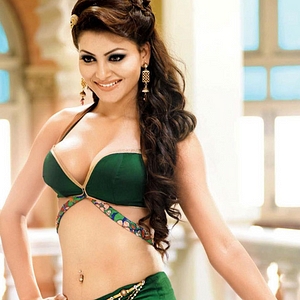 Dil Hai Gray
Urvashi's Rautela's next appearance will be in the Hindi adaptation of the 2017 Kollywood blockbuster murder thriller Thiruttu Payale 2. The primary leads of the movie, Dil Hai Gray, are Vineet Singh and Akshay Oberoi. Under the banner of Suraj Productions, it is produced by M. Ramesh Reddy and directed by Susi Ganeshan.
Sethu Sriram and Ram Satheish, respectively, handled the cinematography and editing, and Akshay Menon provided the music. Urvashi Rautela revealed the movie's title and launched the poster in October 2019. She also commented that the movie is very dear to her heart and thanked the actors and crew.

Black Rose
In the thriller Black Rose this year, Urvashi Rautela will make her Tollywood debut. The film will be multilingual and will be shot in both Telugu and Hindi. Mohan Bharadwaj is the director. Sampath Nandi is the author of the screenplay and the narrative.


Joseph D. Sami's untitled movie
According to rumors, the actress may also make her Tamil debut in the same year. She has just wrapped up filming for an unnamed Tamil project. Under the direction of Joseph D. Sami and Jerald Arockiam, it is a science-fiction movie. According to reports, the movie would have a large budget and will be released in Tamil as well as its dubs in Kannada, Telugu, Malayalam, and Hindi. She will be portraying both an Italian and a microbiologist.

Urvashi Rautela's Career Timeline
Urvashi Rautela's Controversy
Urvashi Rautela IITian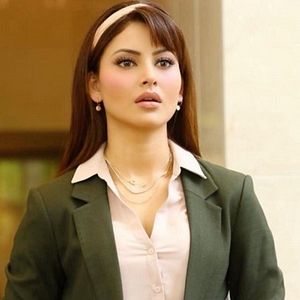 The performer claimed that pressure from her friends and family led her to pursue her current career in acting. She said that she is a science major at heart and that she even passed the IIT with excellent marks. She claims, however, that she does not now regret pursuing acting because Bollywood was her destiny and she was destined to work there.

Even though Urvashi maintained she was focusing on her studies—she passed her 12th board exams with a score of over 95 percent—she admitted that she knew she would eventually win the international awards she has and work in Bollywood.

The Pagalpanti star also jokingly remarked that she didn't want to look back and regret anything, but that she did want her grandchildren to see her grades and genuinely exclaim, Our Nani has really wonderful scores, when they saw them. Everyone in Urvashi Rautela's family is a science student, and she said she only wanted to uphold that when she was younger.

What's astonishing is that she cleared the exam around the same time that she made her Bollywood debut, which appears very suspicious. It's also unfair for her to utilize the name of any famous college, including IIT, when she has no proof that she even passed the entrance exam for that institution.

Urvashi Rautela Love Bite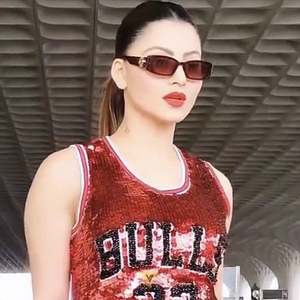 Urvashi Rautela was seen at the Mumbai airport, and everyone saw the red mark on her neck. Every time Urvashi Rautela is spotted in public, the paparazzi love to snap her picture. An image of Urvashi wearing a red sequined tank top with the words Bull 23 inscribed in black sequin, along with a black short skirt and boots, was captured at the Mumbai airport. She had maintained a tidy ponytail with her hair and had looked stunning. The mark on her neck, however, had drawn everyone's attention since they began to believe it was the result of a love bite.

Urvashi Rautela wondered if the red spots on her neck were the result of love bites while posting a portion of a Hindi news piece on her Twitter account. Urvashi criticized the portal for defaming her image while sharing the photo. She added that the red lipstick marks were caused by it getting on her neck while wearing the mask, which caused it to spread. Urvashi tweeted that it was crazy and added:

Ridiculous!!!!! My red lipstick is what poked through my mask. Ask any lady, maintaining red lips is difficult. Can't believe they could write anything to damage anyone's reputation, especially that of girls. Why don't you guys write about my accomplishments instead of creating false information for your own gain?

Urvashi Rautela and Boney Kapoor Controversy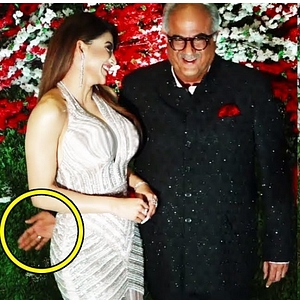 Boney Kapoor is shown in a viral video improperly touching Urvashi Rautela. After a video went viral on social media, actress Urvashi Rautela is in the news. The internet is buzzing with talk of a video that featured Boney Kapoor and Urvashi Rautela sharing a few personal moments during a wedding.Boney and Urvashi were there at Aksshay Gada's wedding, the son of Jayantilal Gada. From the wedding, images of Urvashi and Boney have become widely shared.

Boney Kapoor, a producer, was allegedly spotted caressing her inappropriately during a wedding, according to a report that Urvashi criticized. The actress tweeted, I assume this is from one of India's SUPREME newspapers and this is NEWS!!?? If you don't know how to respect and honor girls, don't talk about girl power or women's liberation.

Identical to Kylie Jenner
The actress received criticism from a well-known Instagram post for emulating Kylie Jenner's red carpet outfits.

Forced to return pageant crown
According to reports, Urvashi Rautela was requested to give up her Miss India Universe title in 2012. The organizers looked into the possibility that she was too young to compete in the pageant. However, Urvashi Rautela won numerous pageants in the years that followed.

Uninvited for her own premiere
Yami Gautam and Pulkit Samrat were rumored to be dating off-screen, according to Urvashi Rautela. However, when the situation heated up, the organizers chose not to group the three together. As a result, Urvashi Rautela was not invited to the premiere of Sanam Re, in which all three actors worked together.

Urvashi Rautela's Net worth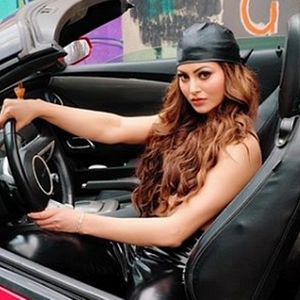 In 2022, Urvashi Rautela's net worth is about $5 million. Based on her abilities as an actress, she appears on many lists of the top Bollywood stars. The monthly income of Urvashi Rautela exceeds 45 lakh rupees. Her primary sources of income are films and music. The standard song charge for Urvashi Rautela is between 35 and 40 lakh. She charges a 3 Crore fee for a Bollywood film.

Actress Urvashi Rautela is the owner of a lavishly expensive mansion in Mumbai, Maharashtra, India. Versace completely custom-designed the home's interior and artwork. The private home gym that Urvashi owns contains a magnificent living room and a theatre. She recently bought this house, which is said to be worth 25 crore rupees. In addition, she allegedly held real estate properties, according to several newspapers.

Bollywood star Urvashi Rautela is well known for her love of supercars. So let's take a quick look at Urvashi Rautela's collection of automobiles. First-placed Mercedes S-Coupe S 500. This car costs 1.98 crore rupees in India. Range Rover Evoque She bought this car for close to 62.96 lakh rupees. Mercedes B 200 The cost of the car is 31.36 lakh rupees. BMW 5 Series 520d. The car is priced at Rs. 61.48 lakh. Ferrari 458 Spider This car, the most expensive in Urvashi Rautela's collection, cost her 4.34 crore rupees.

Being one of the most attractive young actresses in the Bollywood industry, Urvashi Rautela is a popular choice for brand ambassador roles. As the first global brand ambassador for the sleeping mattress company Dream Mattress, Urvashi Rautela signed on to represent the company. She is a brand ambassador for different companies.

Urvashi Rautela's Awards and Nominations
Screen Awards 2013 - Best Female Debut for Singh Saab The Great - Nominated
5th South Indian International Movie Awards - Best Debut Actress (Kannada) for Mr. Airavata - Nominated.
Urvashi Rautela's interesting facts and trivia.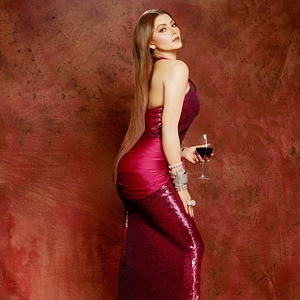 The most beauty awards are held by Urvashi Rautela. Urvashi received two esteemed awards prior to her Bollywood debut. She is the first female to have taken home the Miss Universe India crown twice, in 2012 and 2015, respectively. Additionally, the government and tourism of the Andaman & Nicobar Islands named her the Youngest Most Beautiful Woman in the World in 2018.
Urvashi Rautela is a basketball player of national standing. She is well known for being fit and loves working out. In real life, the Love Dose star plays basketball at the collegiate level. The actor has played basketball on several stages for her home state of Uttarakhand.
Urvashi Rautela's lethal dancing abilities are the result of her training as a dancer. a flexible dance. The five dance genres that Urvashi is an expert in are Bharathanatyam, Kathak, Jazz, Hip-Hop, and Belly Dance.
In the archipelago, she even has a flower named after her.
The actress is so well-known that in 2019, a club in Goa named a powerful, zingy drink after her, Urvashi Rautela. According to club sources, she was a lover of exquisite taste and the life of the party, which gave rise to the name The Urvashi Rautela Shot.
Social Media
Frequently Asked Questions