Urfi Javed | Biography, Serials, Age, Net worth, Videos

Hitesh Mandot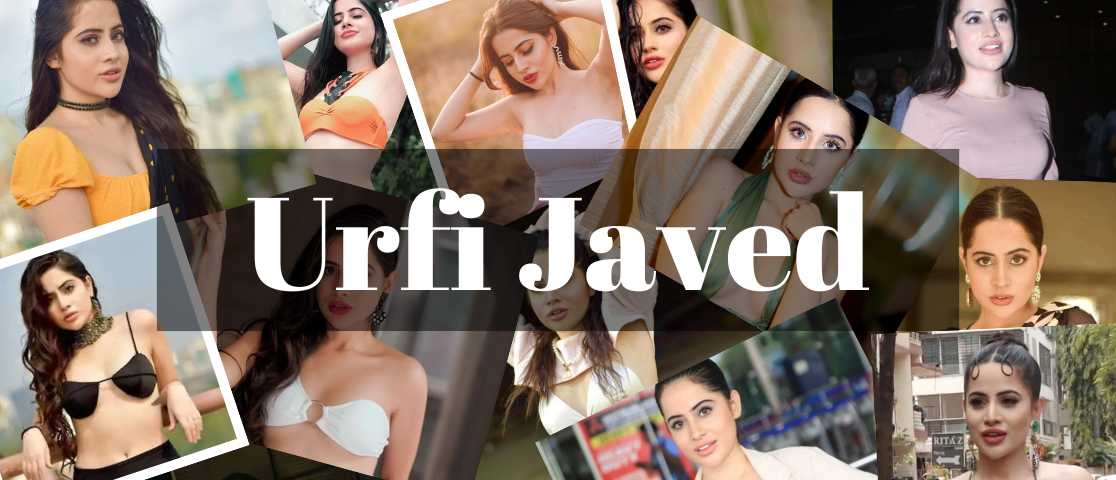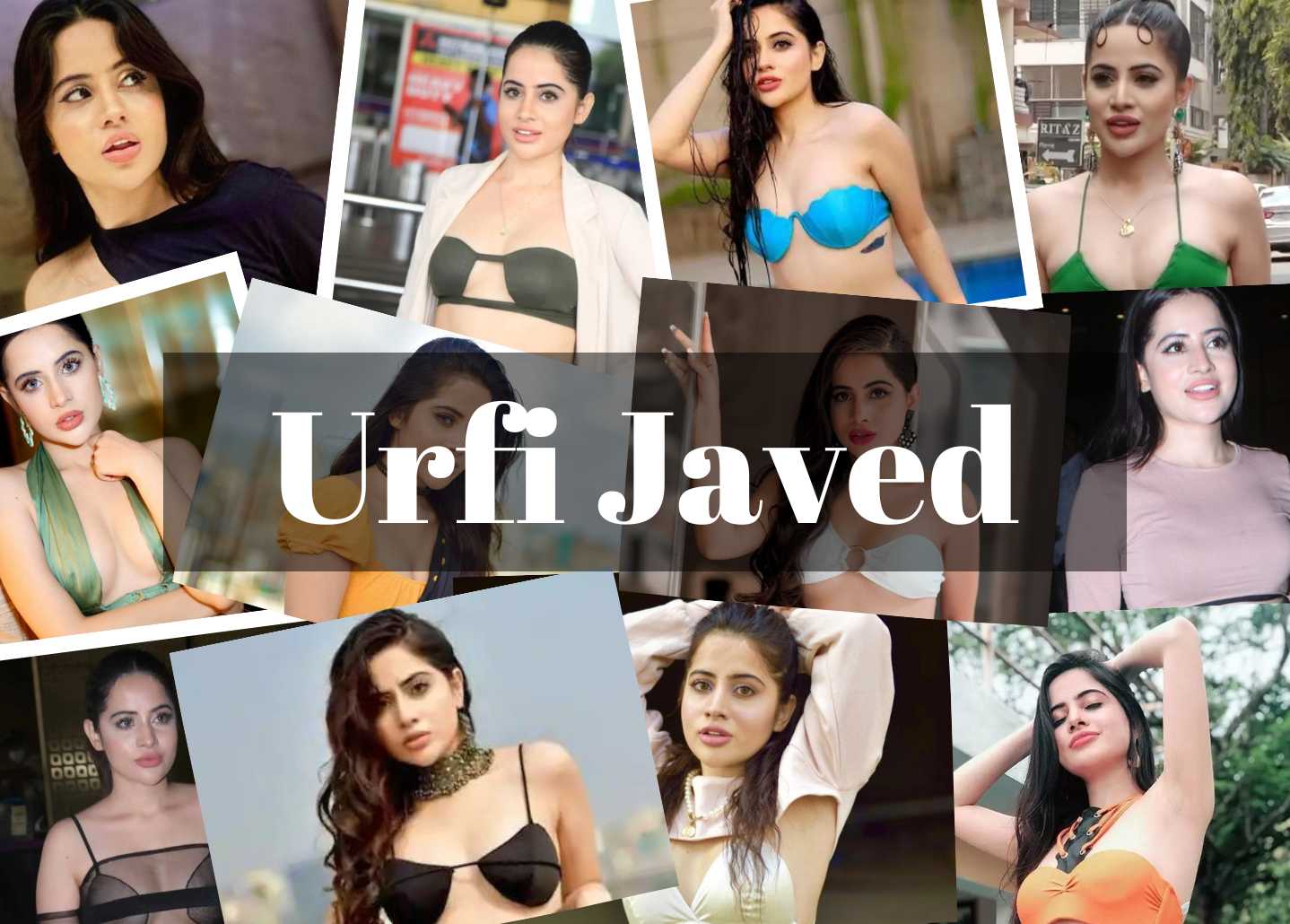 Urfi Javed's Biography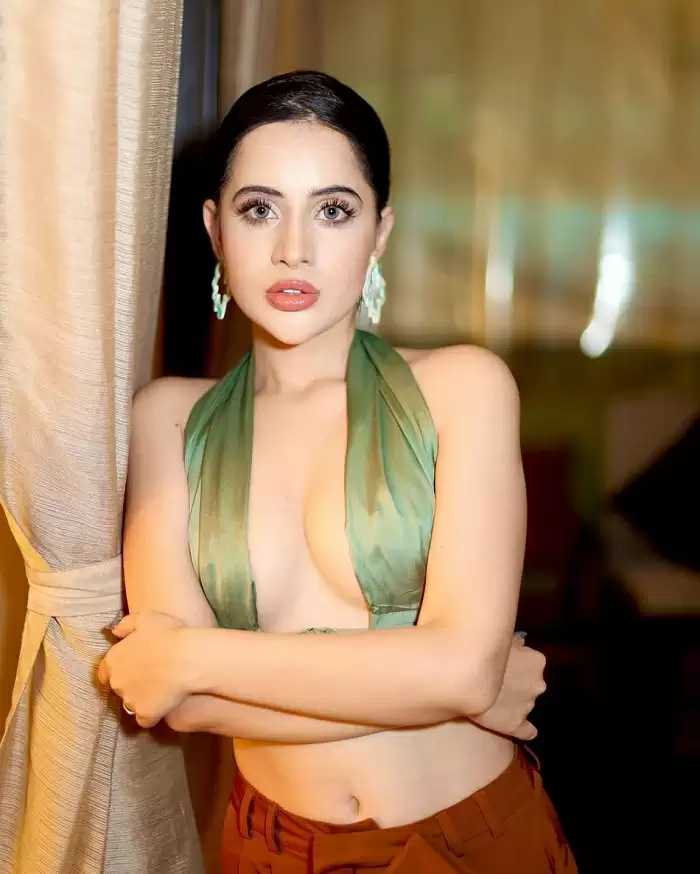 Urfi Javed played Avni Pant in the 2016 season of Bade Bhaiyya Ki Dulhania on Sony TV. She portrayed Chhaya in the Star Plus series Chandra Nandini from 2016 to 2017. She began working as a singer for a Sony TV soap opera in 2016. Urfi Javed then had an appearance in Big Boss OTT. Urfi Javed currently focuses more on modelling than singing.
Paras Kalnawat and she once dated, however, their relationship ended after a year. On her social media, she shares pictures and videos that receive millions of likes and shares. Society does not fully understand her sense of style. Urfi Javed has a sizable fan base.

Urfi Javed suggested that people refer to her by her new name, Uorfi, and announced her name change on social media in 2022. Despite being pronounced the same, the spelling change was made on the advice of a numerologist.

Urfi Javed's Age
Urfi Javed is an Indian Television Actress. Urfi Javed's birth date is 15 October 1997. Urfi Javed's birth year is 1997. Urfi Javed's age is 25 years as of 2022. Urfi Javed's birthplace is Lucknow. Urfi Javed's zodiac sign is Libra. Urfi Javed's height is 5 feet 1 inch.

Would you like Urfi Javed to promote your Business and do the brand endorsements for you? Click here for details.

Urfi Javed's Family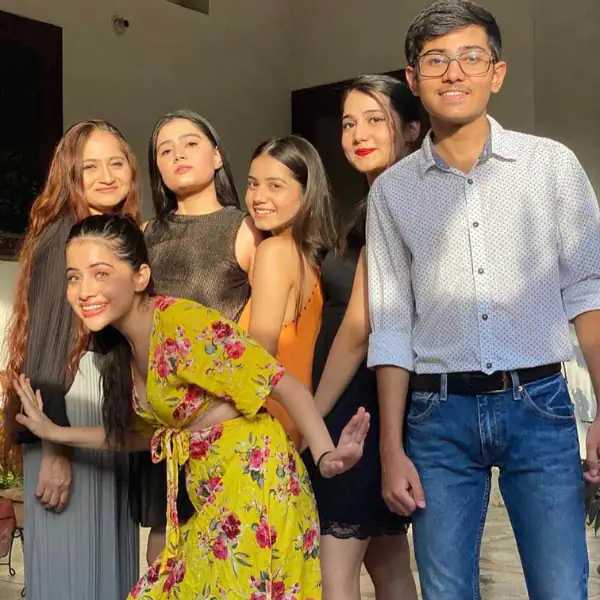 Urfi Javed's parents are Irfu Javed and Zakiya Sultana. Urfi Javed's father's name is Ifru Javed. Urfi Javed's mother is Zakiya Sultana.

Urfi Javed's brother is Sameer Aslam. Urfi Javed's sisters are Asfi Javed, Urusa Javed, and Dolly Javed. Urfi Javed's husband is no one as she is unmarried.

Urfi Javed's Education
She attended Lucknow's City Montessori School for her education. Urfi Javed received her degree in mass communication from Amity University in Lucknow.
Talk To Similar Celebrities
Urfi Javed's Boyfriend Paras Kalnawat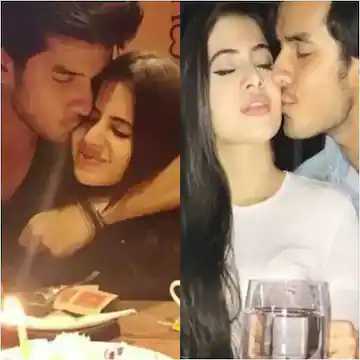 Urfi Javed, a social media sensation, and Paras Kalnawat, a cast member of Jhalak Dikhhla Jaa 10, gained attention for their endearing dance performance at their close friend Anjali Arora's birthday celebration. When the two first connected on the set of the television program Meri Durga in 2017, their relationship lasted for about five months. They experienced their fair share of ups and downs in their friendship and relationship, including dating for a few months, an awkward breakup, and now being friends once more.

The beginning of Paras and Urfi's romance took place on a television set. The two connected right away after meeting on the set of Meri Durga in 2017. Urfi Javed, a well-known internet personality with a reputation for candour, made it quite plain that she didn't want to continue her connection with Paras. Just one month into dating, she admitted that she wanted to call it quits. Also revealed were Paras's insecurities and possessiveness toward Urfi. When it was revealed that Anupamaa celebrity Paras even had tattoos done for her then-girlfriend Urfi Javed, fans were quite astonished.

After years of turmoil and controversy, the two made the decision to put their differences aside and rekindle their friendship. It all began when Urfi posted a thank-you message on her Instagram story for Paras' Jhalak Dance performance. The two then reaffirmed their agreement to be friendly and give their friendship a shot. The same was acknowledged with joy and excitement by the fans.

Urfi Javed Struggles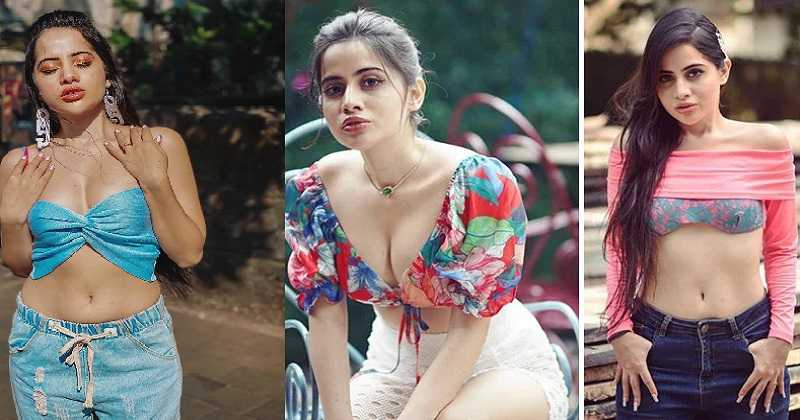 Speaking about her hardships, she admitted that she had frequently gone to bed on an empty stomach due to a lack of funds for meals. Due to a lack of funds for a taxi or auto rickshaw, she would take a bus to film sites. She would get off the bus and make her way to the sets on her way to my shoot. She mentioned that while she was residing in PG, she had also shared a room with six other girls.

Urfi Javed still struggles today despite having battled greatly in her life. She began her work with a daily salary of Rs 3000. Additionally, nothing was going her way because all the shows she signed would end in three months. She revealed that despite not performing for more than three months, she ended up performing at 10 to 12 gigs.

Urfi Javed's Serials
Urfi Javed's Serial Bade Bhaiyya Ki Dulhania (2016)
An Indian Hindi comedy-drama television series called Bade Bhaiyya Ki Dulhania was broadcast on Sony TV and Sony TV Asia from 18 July to 7 October 2016. The main actors in the production were Priyanshu Jora and Namita Dubey. Urfi Javed played as Avni Pant, Abhishek's sister.
Urfi Javed's Serial Yeh Rishta Kya Kehlata Hai (2020)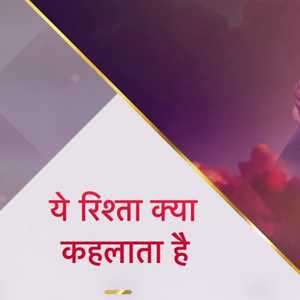 Yeh Rishta Kya Kehlata Hai, is a popular television show. A romantic drama TV show in Hindi that is available digitally on Disney+ Hotstar and StarPlus is called Yeh Rishta Kya Kehlata Hai. It debuted on January 12, 2009, and, as of 2019, it had produced 3000 episodes, making it the longest-running Indian television soap opera.

It previously starred in by Hina Khan, Karan Mehra, Shivangi Joshi, and Mohsin Khan and was produced by Rajan Shahi under the auspices of Director Kut Productions. It has Pranali Rathod and Harshad Chopda as the third generation as of October 2021.

Urfi Javed's Serial Bigg Boss OTT (Season 1)
The first season of the Indian reality digital series Bigg Boss, also known as Bigg Boss: Over-The-Top, was the first to be made available only on the OTT services Voot and Voot Select. Karan Johar served as the host of this digital-only season, which debuted on Voot and Voot Select on August 8, 2021, both services operated by Viacom18.

This season marked a first for Bigg Boss by debuting on an OTT site called Voot six weeks before the broadcast edition. In keeping with the season's theme, Stay Connected, six boys and six girls entered in pairs, while one female did so alone. In order to stay in the game, the contestants had to work on strengthening their connection bond.

On Day 29, Bigg Boss declared that all connections had been severed and that each housemate would now compete independently. Urfi Javed was a contestant in the show. On September 18, 2021, the grand finale of the competition took place, with Divya Agarwal winning and Nishant Bhat coming in second.

Urfi Javed's Serial MTV Splitsvilla (Season 14)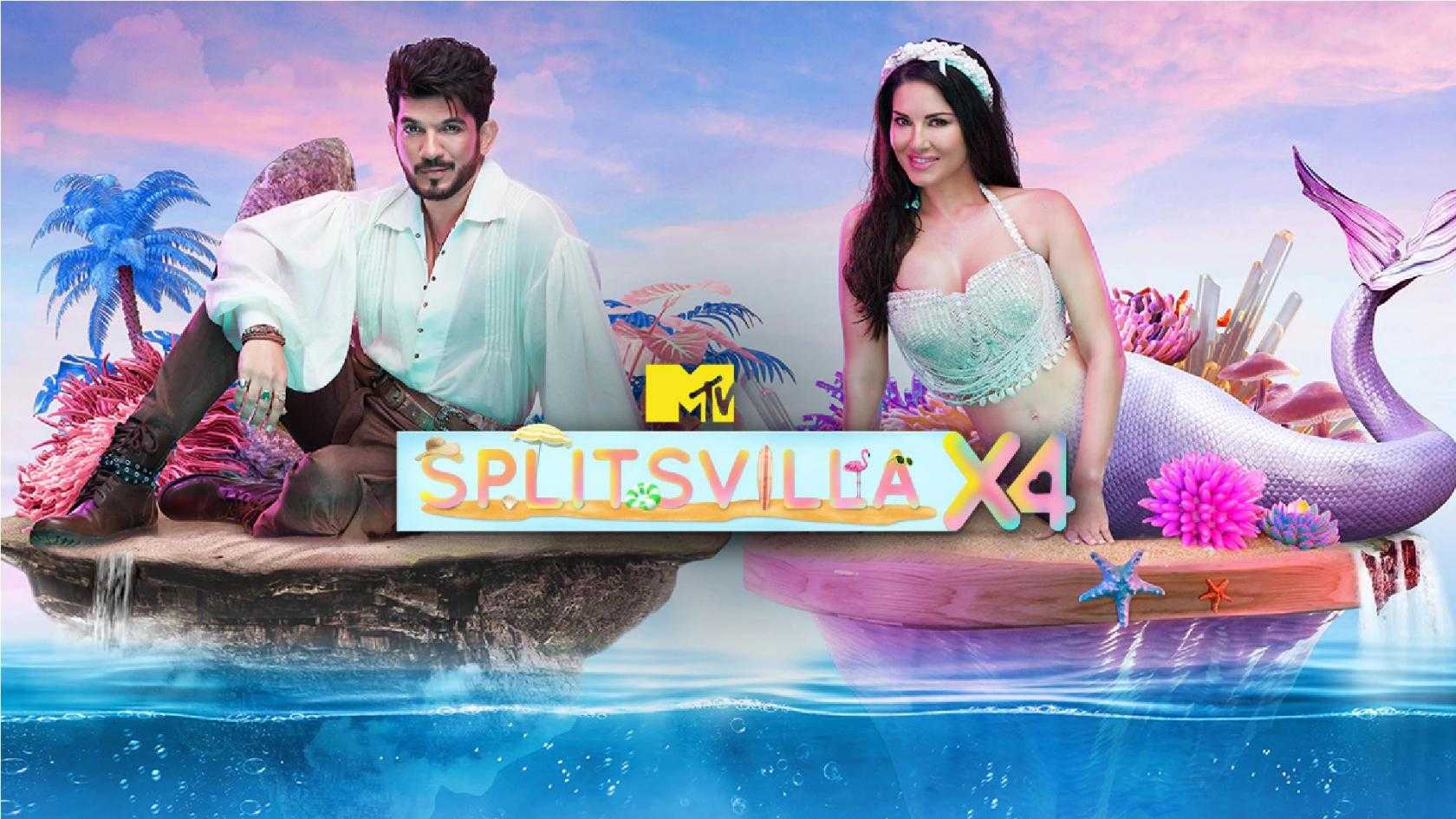 The fourteenth season of the Indian reality television program MTV Splitsvilla is titled Splitsvilla X4. The season, which was filmed in Goa, featured Sunny Leone and Arjun Bijlani as hosts, as well as Villa Insiders Anushka Mitra & Abhimanyu Raghav.

On MTV India, it had its premiere on November 12, 2022. Additionally, Voot streams the show online. In contrast to previous seasons, this one had two islands for boys and girls. Isle of Venus was the name of the island that belonged to the girls, whereas Isle of Mars belonged to the boys. Urfi Javed is a contestant in the show.



Would you like Urfi Javed to promote your Business and do the endorsements for you? Click here for details.

Urfi Javed's Career Timeline
Urfi Javed Videos
Urfi Javed Videos for Fitness
In the year 2022, Urfi Javed is 25 years old. She follows a simple fitness regimen, which makes her one of the fittest television actresses in India. Urfi enjoys exercising outside, where she performs challenging cardio exercises like jogging and sprinting. She also engages in a variety of HIIT exercises, primarily for her cardio and strength training. In addition to this, Urfi Javed participates extensively, like other actresses, in sports like yoga and pilates.

She is obviously skilled in both genres. Urfi mostly concentrates on strength training while she works out in the gym. She occasionally takes part in kickboxing workouts as well. Additionally, Urfi occasionally attends various fitness boot camps. These are specialised training facilities that concentrate on one area and carry out exercises that tone and strengthen that area.

In addition, Urfi takes excellent care of her meals and drink. She maintains a regular eating schedule and a healthy diet. She drinks unique smoothies that include the majority of her micronutrients. She also favors natural shakes and stays away from shakes that have already been combined. The height of Urfi Javed is 5 feet 1 inch, or 155 cm. Urfi weighs 55 kg, and her measurements are 34-26-34. Her hair is black, and she has black eyes.



Would you like Urfi Javed to promote your Business and do the endorsements for you? Click here for details.

Urfi Javed Videos for Fashion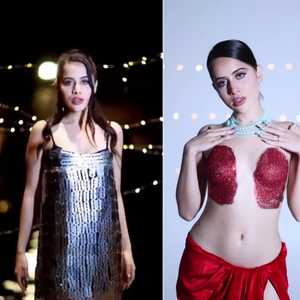 There is an account for Urfi on every social networking site. She rules social media because she is so attractive. Urfi Javed uses social media extensively. Urfi frequently dazzles her followers by posting her images on Instagram. Her followers love that the majority of her photographs feature her looking beautiful and bold.

On social media, Urfi Javed has millions of admirers who can be seen praising and commenting on her images. Fans, who never tired of praising her, are convinced of her beauty. She has a huge following on social media, and her style is adored and appreciated.

She consistently incites boldness on her Instagram account, sometimes using her classic appearance, and gorgeous avatar, and other times using her daring avatar. She has more than 3.9 million followers on Instagram and has more than 2,000 posts. In addition to this, she can be found on Facebook, where 904K people follow her.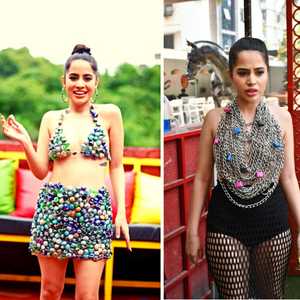 Pictures depict Urfi Javed's creative fashion choices, including coating her body in rose petals and donning ensembles made of rope, razors, and wires. The majority of other celebrities don't dress like most of us do, and neither do Urfi! Yes, you read that correctly. Her clothing is constructed of blades, timepieces, glass, stones, safety pins, shells, and other oddities.

The actress has received criticism for her clothing choices, but she has never been afraid to own her style! She has frequently been the target of cruel online harassment, but she has responded to it elegantly. You simply cannot ignore her, regardless of your feelings toward her. Some of her unique dresses are as follows.


A dress made of blades, anyone.
When she just wore glitter, literally.
Urfi's top was mad of chain and lock.
A skirt and bikini made of colored stones.
Urfi Javed's Net worth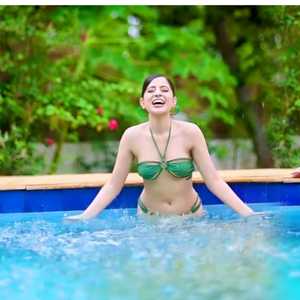 If we talk about Urfi Javed's overall net worth, it is somewhere between 40 and 55 lakh rupees. Her primary source of income is through appearing in television series. She charges between Rs 25,000 and Rs 35,000. per episode for TV shows. In addition, she uses her social media account to advertise some brands for which she charges a lot of money.

She currently resides in an upscale Mumbai house but was born in Lucknow. She rides in a Jeep Compass SUV, which is about Rs 25 lakh in value. The actress generates the majority of her income through acting, modeling, and commercial work.

5 Interesting Facts of Urfi Javed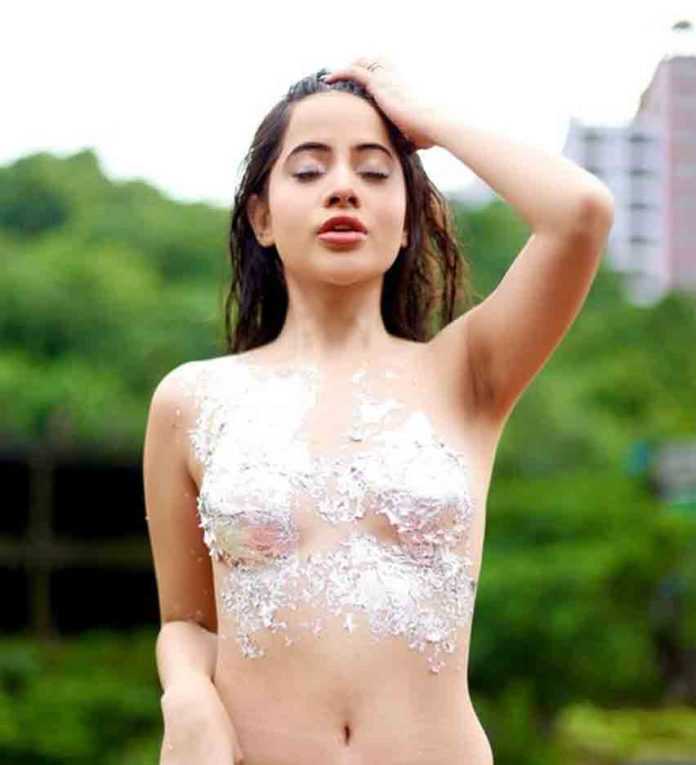 The fact that Urfi Javed is an educated celebrity, in contrast to many other industry superstars, must be an intriguing aspect of her lovely personality. Despite having a degree in mass communication, she chose not to pursue a career as a news anchor or reporter. Instead, she entered the glitzy worlds of theatre and fashion, and it is clear that this was the right decision!
She is an avid reader, which is an intriguing and motivating truth that few people are aware of. When she has free time, she enjoys reading.
Before officially entering the drama industry, Urfi Javed worked for a well-known fashion designer in Delhi, which may be an interesting fact about her.
We are confident that you are unaware of the other side of your favorite Urfi Javed, which includes her love of both dancing and travel.
Urfi Javed adores animals and enjoys caring for her pets. Additionally, she frequently posts pictures of her pets on her social media accounts, where her fans and followers love her.
Would you like Urfi Javed to promote your Business and do the endorsements for you?
Click here
for details.
Urfi Javed Profile Summary
Social Media
Frequently Asked Questions