Jennifer Winget Biography, Career, Age, Net worth, Show, Birthday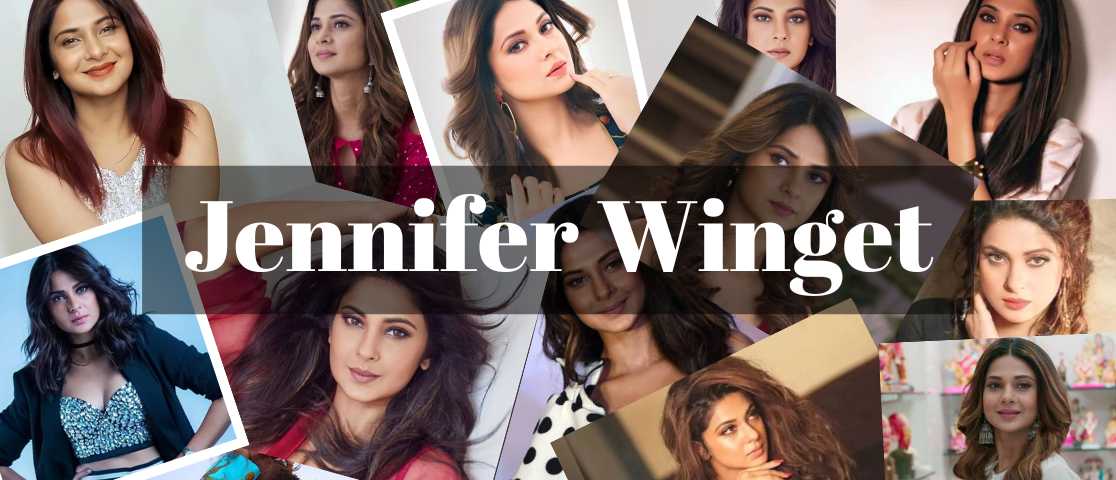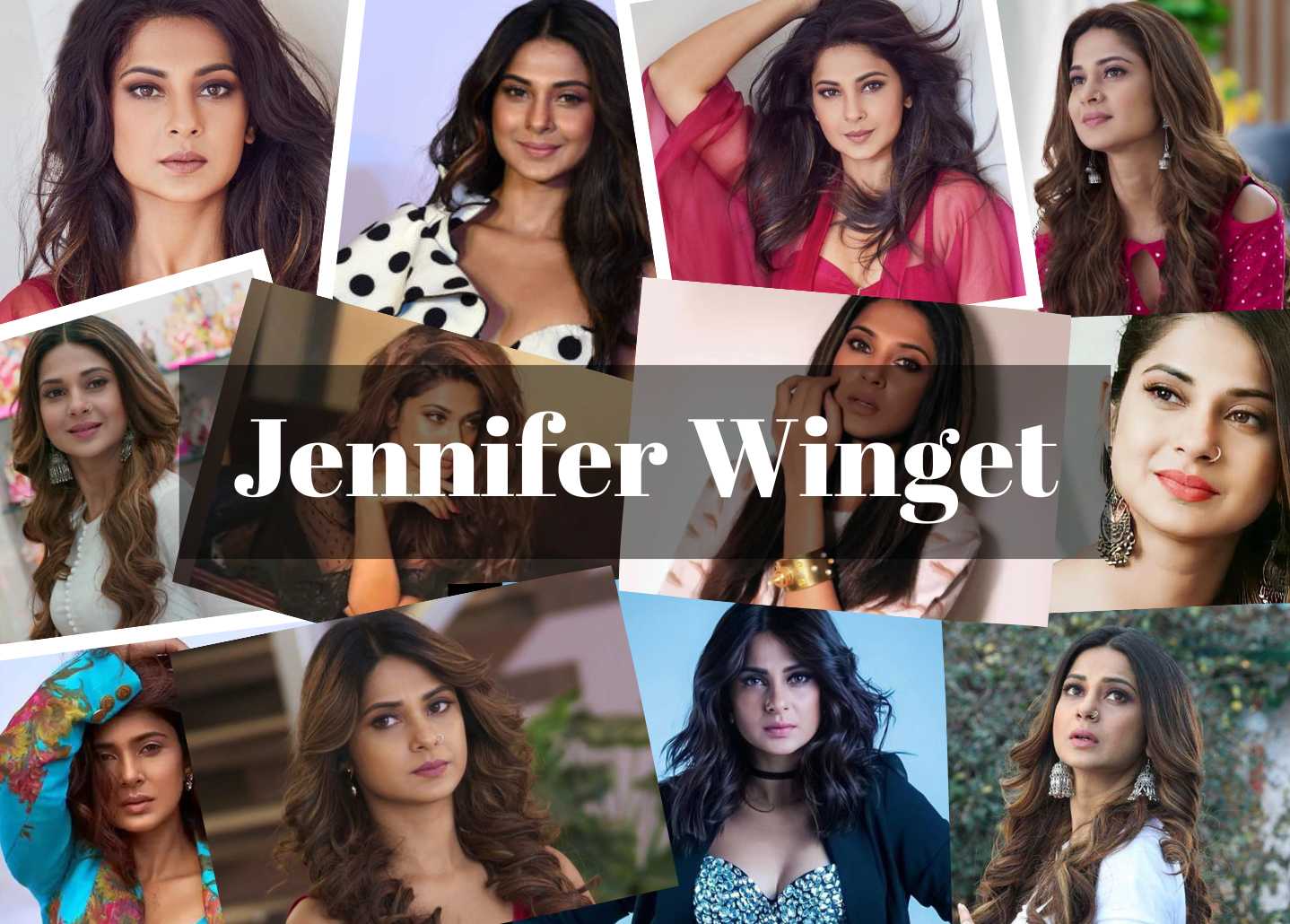 Jennifer Winget is an Indian actress. Jennifer Winget is famous for Tv shows like Dil Mill Gayye, Beyhadh, and Bepanaha. Jennifer Winget is also known for being the ex-wife of Karan Singh Grover. Jennifer Winget is one of the highest-paid actresses on Tv.
Biography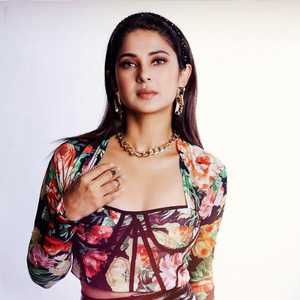 Jennifer Winget is an Indian actress. Jennifer Winget's mother's name is Prabha Winget. Jennifer Winget's Father is Hemant Winget. Jennifer Winget's ex-husband is Karan Singh Grover. Jennifer Winget's height is 5.5 feet. Jennifer Winget's brother is Moses Winget.

Jennifer Winget is an Indian actress who predominantly performs in Hindi television and Hindi movies. Jennifer Winget debuted on television in 2002 with Shaka Laka Boom Boom after beginning her acting career as a child in the 1995 film Akele Hum Akele Tum. Then, in Kasautii Zindagii Kay and Dill Mill Gayye, she played Sneha Bajaj and Dr. Riddhima Gupta, respectively.

With her performances as Kumud Sundari Desai in Saraswatichandra, Maya Mehrotra in Beyhadh, and Zoya Siddiqui in Bepannah, Jennifer Winget established herself as one of the top actors in Indian television.

Age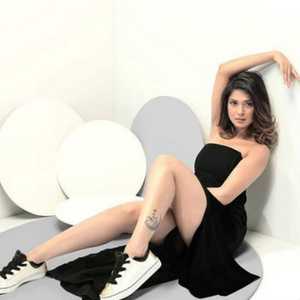 Jennifer Winget's birthdate is 30 May 1985. Jennifer Winget's age is 37. Jennifer Winget's birthplace is Mumbai, India. Jennifer Winget's zodiac sign is Gemini. With ALT Balaji's Code M, Jennifer Winget made her online debut. In 2012, the UK publication Eastern Eye included her on their list of the 50 sexiest Asian women. She was once more included in this list by Eastern Eye in 2013, this time at number fifteen. Rediff also listed Winget as one of the Top 10 Actresses in Television.

She was placed first in Times of India's 2017 and 2018 lists of the Top 20 Most Desirable Women on Indian Television. Jennifer Winget was ranked 13th on Eastern Eye's list of the sexiest Asian women in 2018.

The Times of India named Jennifer Winget and Harshad Chopda's on-screen chemistry in Bepannah as its most beloved on-screen couple of 2018.

Jennifer Winget is a Tatoo Lover and has multiple tattoos on her body. One of her tattoos is Hakuna Matata written on her leg.

Family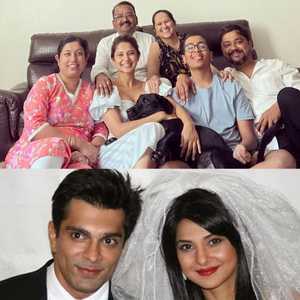 Jennifer Winget's birthplace is Mumbai, India. Jennifer Winget's zodiac sign is Gemini. Jennifer Winget's mother's name is Prabha Winget. Jennifer Winget's Father is Hemant Winget. Jennifer Winget's ex-husband is Karan Singh Grover. Jennifer Winget's height is 5.5 feet. Jennifer Winget's brother is Moses Winget. Jennifer Winget was born on May 30, 1985, in Bombay, India—the modern-day city of Mumbai.

Due to her western first name, she is frequently confused for someone with non-Indian ancestry despite being the daughter of a Punjabi mother and a Christian Maharashtrian father.

Education
Jennifer Winget studied at Saint Xavier's School, Jawalakhel, and K. J. Somaiya College of Mumbai.
Boyfriend
Karan Singh Grover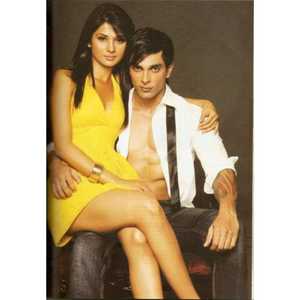 Jennifer Wingets's marriage was with Karan Singh Grover. Jennifer Winget discussed her ex-husband, Karan Singh Grover, in an interview with Bollywood Bubble. The actress discussed their weddings and the moment she decided to wed Karan after several years of dating him. Jennifer added, however, that everyone had cautioned her not to marry Karan when she told her friends and well-wishers about her plan to become his second wife. Close friends of Jennifer criticized the starlet for her significant choice to marry Karan.

But Jennifer acknowledged that she had reached a point where she would have disregarded God's advice to refuse to marry Karan as well. She stated, thinking back on her obsession with Karan: Are you crazy, everyone exclaimed. What do you have to say? Everyone agreed, but at that point, even if God had said, Don't do it, I would have answered, No, but I want to. The issue is, if I have to do something and I want to do it, I'll do it, and that's what I wanted to do at the time because it seemed right.

As the discussion progressed, Jennifer Winget also discussed her special moments with her ex-husband, Karan Singh Grover. The actress acknowledged that she often wished to recall the wonderful portion of her union with Karan. But Jennifer described how when she and Karan split in 2014, her friends and well-wishers used to feel bad for her. Jennifer spoke up about how she handled her divorce from Karan, describing how those sympathetic glances used to annoy her a lot.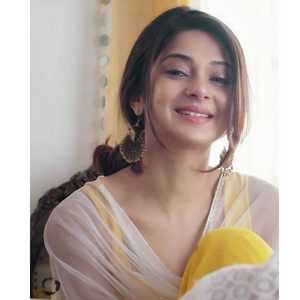 She uttered: I appreciate your concern for me; yet, at this time, I don't require it. I'm now dealing with myself, so I'm not prepared to deal with you. As a result, I cut off communication with others, and as soon as I finished, I was finished.

Jennifer Winget was questioned about her divorce from her ex-husband, Karan Singh Grover, during the same interview. Jennifer responded in the same way, saying that neither party was to blame for the divorce. Jennifer also stated that whatever had occurred had already occurred, is now in the past, and that both she and Karan are currently very content with their separate lives.

When discussing the same, Jennifer said: I believe that neither of us was prepared. We both weren't prepared to make that move, so it's not just him (Karan Singh Grover) or just me. We had been close for a very long time. Every time we met, it was like a house on fire. But I suppose the timing was unfortunate.

Jennifer Winget and Karan Singh Grover got married and then got divorced.

Sehban Azim.
After her divorce, Jennifer Winget was spotted becoming friendly with Sehban Azim, another Dil Mill Gayye co-star. There were rumors that the two were having a secret relationship. Sehban Azim, denying the stories and rumors, claimed in an interview that the two had known one another for a very long time. At the time, they both desired to remain happily single. They were attempting to organize their lives, he noted.

Harshad Chopda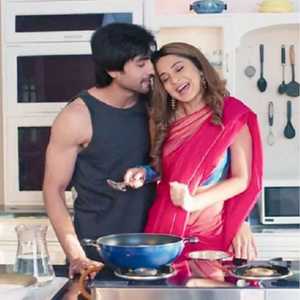 Jennifer Winget's boyfriend's name is Harshad Chopra. Jennifer Winget reportedly dated Harshad Chopda after subtly disproving her connection with Sehban. One of Jennifer's co-stars is Harshad Chopda.

In their television show, Bepannaah, Jennifer Winget portrayed Harshad Chopda's love interest. One of Jennifer's co-stars is Harshad. In their television show, Bepannaah, Jennifer Winget portrayed Harshad Chopda's love interest. In a conversation with an entertainment website, Harshad also offered his opinion on Karan Singh Grover and Jennifer Winget's divorce.

He claimed that Jennifer was a courageous young woman who had handled the divorce with dignity. He continued by saying that he was proud of her and that she was in a good position at the time.

TV Shows
At the age of 15, Jennifer Winget had her acting debut in the 2000 film Raja Ko Rani Se Pyar Ho Gaya, and at the age of 18, she played a supporting role in the Indian film Kuch Naa Kaho. Jennifer Winget afterward worked in a number of Indian TV programs. Jennifer Winget's big break as a leading lady in television came with the program Karthika, where she portrayed a struggling singer with big-time aspirations. Later, she portrayed Sneha, the protagonists' daughter, in Kasautii Zindagii Kay.

Jennifer Winget took up Shilpa Anand's role as Riddhima Gupta in the 2009 season of Dill Mill Gayye. Jennifer Winget played Kumud Desai alongside Gautam Rode in Sanjay Leela Bhansali's television series Saraswatichandra in 2013. She received the Indian Television Academy Award for Best Actress Critics for her performance. Jennifer Winget portrayed Maya Mehrotra in the 2016 season of Beyhadh on Sony TV. Jennifer Winget received several accolades and awards for her performance. She co-starred with Harshad Chopda in the 2018 episode of Colors TV's Bepannaah as Zoya Siddiqui. Alongside Ashish Chaudhary and Shivin Narang, she also played the character of Maya Jaisingh in the early 2020s episode of Beyhadh 2 on Sony TV. However, because of the coronavirus lockdown, the program ended abruptly.

Jennifer Winget's serials are very popular. Some of the best are given below.

One of the highest-paid Indian television actors is Jennifer Winget.
Akele Hum Akele Tum (1995)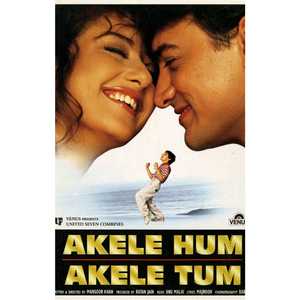 Aamir Khan plays the aspiring playback singer Rohit Kumar, while Manisha Koirala plays Kiran, a classical singer-in-training who secretly wants to be more like Rohit. They meet, connect with one another's emotions, and eventually fall in love. However, when Kiran's parents forbid their union, they choose to live separate lives. Kiran's dreams, however, are put on wait after their marriage since she feels constrained by her domestic duties and the needs of her young child. Kiran's frustration doesn't go away with passing time, so she resolves to leave Rohit and begin anew. Rohit, who is now a recluse, must care for his son and his faltering job on his own.

After some evident teething issues, Rohit and his kid Sonu are able to create their own universe. In the meantime, Kiran unexpectedly rises to fame in movies. When her efforts to get back together with Rohit fail, she decides to call off the wedding and files a lawsuit asking for Sonu's custody. However, Rohit will continue to fight for his parental rights.

Aamir Khan, Manisha Koirala, and Master Adil feature in Mansoor Khan's 1995 Indian Hindi-language love drama Akele Hum Akele Tum. Majrooh Sultanpuri wrote the lyrics, and Anu Malik composed the music. The movie has a vague connection to the American film Kramer vs. Kramer from 1979. Manisha Koirala won a nomination for Best Actress at the 41st Filmfare Awards, and both Aamir Khan and his performance were praised. Although the movie earned favorable reviews from critics, the audience did not enjoy it.

Jennifer Winget played a Child Actor in this movie.

Shaka Laka Boom Boom (2002)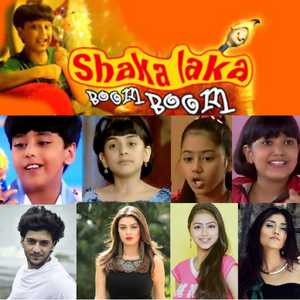 The first season centers on the main character, Sanju, discovering a magical pencil that has the power to make everything it draws come to life. Shaan, an alien, and his adventures with the supernatural pencil are the focus of the second season. Sanju and Shaan's experiences at Jadoo High, a magic school, are the subject of the third season, and in the fourth season, Sanju goes to the year 2022 to save his family.

Indian television program Shaka Laka Boom Boom is one example. Vijay Krishna Acharya wrote the script and oversaw the production. Markets also saw the introduction of merchandise based on the series.

On the DD National channel, it debuted as a 30-episode television series on October 15, 2000. Star Plus later picked it up, and on August 19, 2002, their version, starring Kinshuk Vaidya as Sanju, made its debut. The show was also rebroadcast on Star Utsav, Disney Channel India, STAR One, Disney XD, Hungama TV, and Vijay TV in a Tamil dub.

Dill Mill Gayye (2007)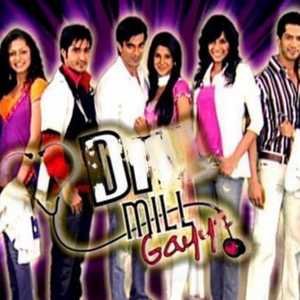 The Sanjeevani hospital's resident doctors and surgical interns are the subjects of the television program. The stresses, drama, romance, interpersonal relationships, and humor in their lives are all covered in this book. The interns include Drs. Anjali Gupta, Armaan Malik, Riddhima Gupta, Atul Joshi, and Sapna Shah at the beginning of the program.

Siddharth Malhotra makes the decision to release Dill Mill Gayye as a follow-up to the popular show Sanjeevani - a medical boon following the conclusion of that program. A new cast of performers returned for the sequel, which was similarly filmed in the fake Sanjeevani hospital. The program premiered on Star one, a Star Plus subsidiary channel known for its youth-oriented programming. Sanjeevani's Dr. Shashank, played by Mohnish Bahl, was the only character that he reprised.

Dr. Armaan and Dr. Riddhima, the primary protagonists, were portrayed by Karan Singh Grover and Shilpa Anand. Both the show and the on-screen relationship of the lead couple were huge hits. Due to disagreements with the production company, Anand left the show in 2008 in order to pursue a career in Bollywood. Sukirti Kandpal, who left the show in 2009 to join another, took her position. Jennifer Winget was appointed to replace Kandpal. The entire cast was replaced as 2009 came to a close, and a second season was announced.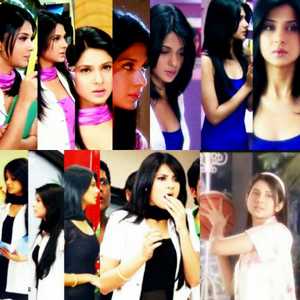 Shilpa Anand and Karan Singh Grover both returned to the show in 2010 in response to fan requests, Shilpa Anandtook on the role of Dr. Shilpa Malhotra.

From 20 August 2007 to 29 October 2010, Star One broadcast the Indian medical drama television series Dill Mill Gayye. It was a follow-up to Sanjivani - A Medical Boon on Star Plus. Digital copies of the show are accessible on Disney+ Hotstar.

The drama centers on a new generation of medical interns, with Dr. Armaan Malik, played by Karan Singh Grover, and Dr. Riddhima Gupta, first played by Shilpa Anand, who was later succeeded by Sukirti Kandpal and then Jennifer Winget, as its central characters.

The Show was very popular among the youth and the songs of the show were trending at that time.

Saraswatichandra (2013)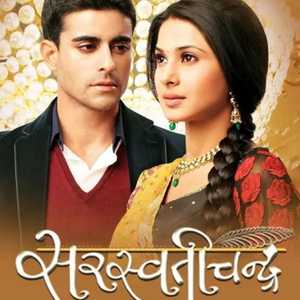 A man named Saraswatichandra resides in Dubai. When it is decided that he shall marry Kumud, an Indian woman who was his father's childhood best friend, his life is abruptly changed. Saraswatichandra initially writes a letter and states that he is unable to be married.

Based on Govardhanram Tripathi's 1887–1901 four-volume novel of the same name, Saraswatichandra is an Indian soap opera created by Sanjay Leela Bhansali and written by Saba Mumtaz, Shruti Vaidya, Utkarsh Naithani, Ved Raj, and Abhijit Sinha. The cost of the series' lavish set and production was Rs. 5.5 crore (55 million rupees). The opening portions were filmed in Rajkot and Dubai. After Sanjay Leela Bhansali Films Pvt Ltd was replaced as the series' producer by Sphere Origins in August 2013, the storyline diverged from the novel when Saras and Kumud got married in January 2014.

From 25 February 2013 to 20 September 2014, it was broadcast on Star Plus.

Beyhadh (2016)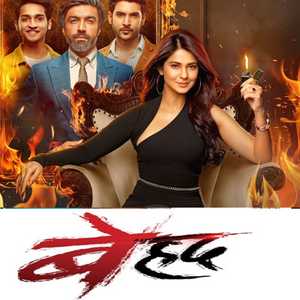 While completing a task, Maya develops feelings for Arjun. However, her passion for him eventually develops into an obsession, which has an impact on how they interact with one another and their respective families.

Due to her father, old memories, and a troubled family, Maya is the owner of both the city and the fashion industry. Photographer Arjun works for Maya's business. Saanjh, his closest friend, is a lawyer. She has a crush on Arjun. Because of the past, Arjun and her mother don't get along. Ayan is Arjun's brother. Saanjh, Ayan, and Arjun are good friends. Saanjh manages a matter involving Maya's business. After Maya's birthday scare, Arjun and Maya start dating.

Beyhadh, which translates to Extreme, is an Indian romantic suspense drama that was broadcast on Sony Entertainment Television from October 11, 2016, until October 27, 2017. Jennifer Winget, Kushal Tandon, and Aneri Vajani starred in it. On December 2, 2019, Beyhadh 2 made its debut, starring Jennifer Winget, Ashish Chaudhary, and Shivin Narang. It unexpectedly stopped broadcasting because of the COVID-19 pandemic.

Jennifer Winget Shayari is in this show. Those became very popular.

Code M (2020)
The story centers on Indian Army lawyer Monica Mehra, who while looking into a case involving a military encounter uncovers a conspiracy.

For ALT Balaji and ZEE5, Juggernaut Productions created and produced the crime drama web series Code M in Hindi.

Tanuj Virwani, Rajat Kapoor, Seema Biswas, and Jennifer Winget are the series' main actors.

Indian writers Today According to Shweta Keshri, the show Code M, starring Jennifer Winget and Tanuj Virwani, effectively interacts with the audience. Additionally, it was refreshing to see a woman in the lead after seeing so many series about guys in the military.

In a high-profile case just days before her wedding, Jennifer Winget, an army lawyer, makes an amazing debut on the digital platform, according to Hindustan Times.
Career Timeline
Controversies
Instagram Post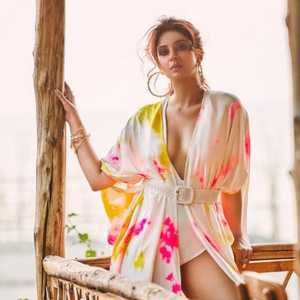 Jennifer, who frequently posts images of herself on social media, published a photo in which she is seen kneading dough.

Even though the actress looks lovely in a salwar kameez, her fans didn't like the caption.

She used the same caption, Cannot be performed with hands in pockets. To complete a task, you may need to get your hands dirty. #bepannaah.

After removing Karan Singh Grover's (KSG) photos from social media
Jennifer Winget and Karan decided to end their relationship after two arduous years of dating. Jennifer afterward removed all KSG images from her social media profiles. She also altered Jennifer Winget Grover to Jennifer Winget on her Twitter profile. The same was a topic of conversation.

Jennifer Winget's hot post in a bikini
In one of her self-portraits, Jennifer is shown sporting an orange-and-black bikini. The identical photo was captioned, In my own high garden. The image went viral on the internet. However, Jennifer has repeatedly stated that she is unconcerned about disputes.

Net worth
Jennifer Winget's entire net worth is estimated to be approximately 16 crores. She is a well-known artist in the TV business and has contributed to numerous successful serials. She reportedly used to charge between $80 and $85 per episode for serials and shows, but after delivering hit serials one after the other, she is now one of the highest-paid actresses in the TV industry.

She now makes between $100,000 and $150,000 per episode. Along with this, she also uses her Instagram page to advertise the goods of certain significant companies, like L'Oreal, which brings in a respectable income.

In addition to this, Jennifer has worked on TV ads for companies including L'Oreal and Maaza.

Awards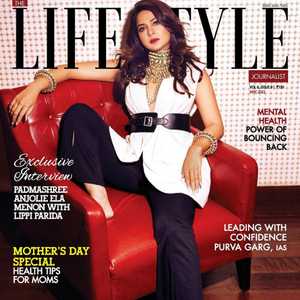 Indian Telly Awards 2007 - Best Supporting Actress for Kasautii Zindagii Kay - Nominated
Gold Awards 2013 - Most Fit Actress for Kasautii Zindagii Kay - Won
Indian Television Academy Awards 2013 - Best Actress (Drama) for Saraswatichandra - Won
Indian Television Academy Awards 2013 - Best Actress (Popular) for Saraswatichandra - Nominated
Indian Telly Awards 2014 - Best Actress (Jury) for Saraswatichandra - Won
Indian Telly Awards 2014 - Best Actress in a Lead Role for Saraswatichandra - Nominated
Asiavision Television Awards 2016 - Best Actress for Saraswatichandra - Won
Indian Television Academy Awards 2017 - Best Actress (Jury) for Beyhadh - Won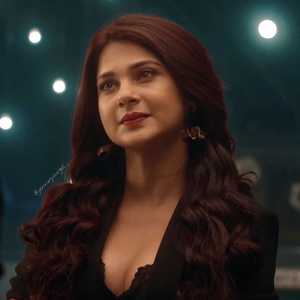 Gold Awards 2018 - Best Actress (Jury) for Bepannah - Won
Indian Television Academy Awards 2018 - Best Actress (Popular) for Bepannah - Nominated
Indian Television Academy Awards 2018 - Best Actress (Drama) for Bepannah - Nominated
Indian Telly Awards 2019 - Best Actress in Lead Role for Bepannah - Won
Indian Telly Awards 2019 - Best Jodi for Bepannah - Nominated
Indian Telly Awards 2019 - (With Harshad Chopda) for Bepannah - Nominated
Filmfare OTT Awards 2020 - Best Actor Series: Drama (Female) for Code M - Nominated
Interesting facts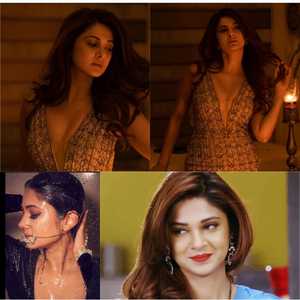 Although the majority of us may believe Jennifer is Christian, very few people are aware that she is a member of a two-state fusion. Her father is Christian Marathi, and Jennifer's mother is from Punjab.
Winget has an excellent command of Hindi, English, Marathi, and Punjabi.
In 2012, Jennifer was ranked as the 21st sexiest Asian woman.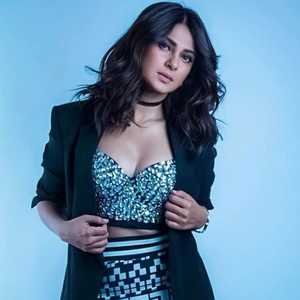 In an interview she did on an entertainment website, Jennifer talked about her marriage to Karan Singh Grover and expressed her desire to keep it going despite its failure because both parties put their best efforts into it. S
Due to contractual difficulties, Jennifer Winget initially withdrew from Saraswatichandra; however, when the producers were unable to locate a suitable substitute, they invited her back.
Jennifer Winget portrayed Maya Mehrotra in the 2016 season of Beyhadh on Sony TV. She received a lot of recognition and prizes for her performance.
Jennifer Winget and Karan Wahi share an extremely unique friendship.
Profile Summary
How to book a personalised celebrity video wish from a celebrity similar to Jennifer Winget?
Knowing about Jennifer Winget is so much fun. How about getting a message from a celebrity similar to Jennifer Winget? Tring makes it possible!

Now you can get a personalised celebrity video message from over 12000+ celebrities!

What's better than your favourite celebrity making a video for your loved ones? This is your chance to get a personalised celebrity message from celebs like Daisy Shah, Shankar Mahadevan, Shaan, Salim Merchant, Shraddha Arya and many more!

All the best experiences, moments and special wishes in one FREE Celebrity Video!

It takes just 4 steps to share the best anniversary wishes with your wife. Surprise your loved ones now!


Click here to fill out the form above.
Fill in the required details
Click on "Claim Your Rewards"
Select your favourite celebrity.
Your Personalised Celebrity Shoutout Video/Message will be delivered to your mail/Whatsapp, which takes care of your pocket as well!
Ready to make memories?
Book your wish now!
Social Media
Frequently Asked Questions