Soundarya Sharma | Career, Movies, Age, Relations, Net Worth

Violeena Vargav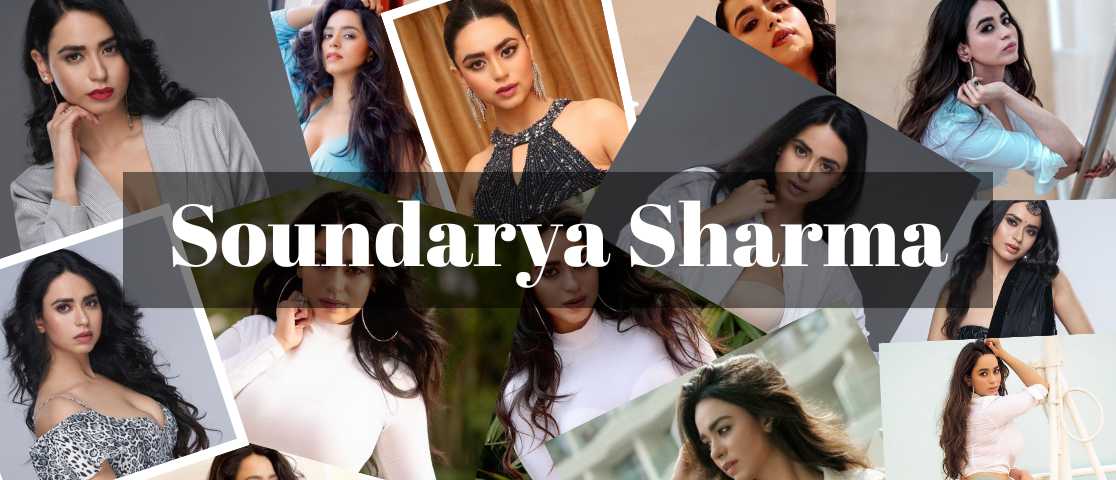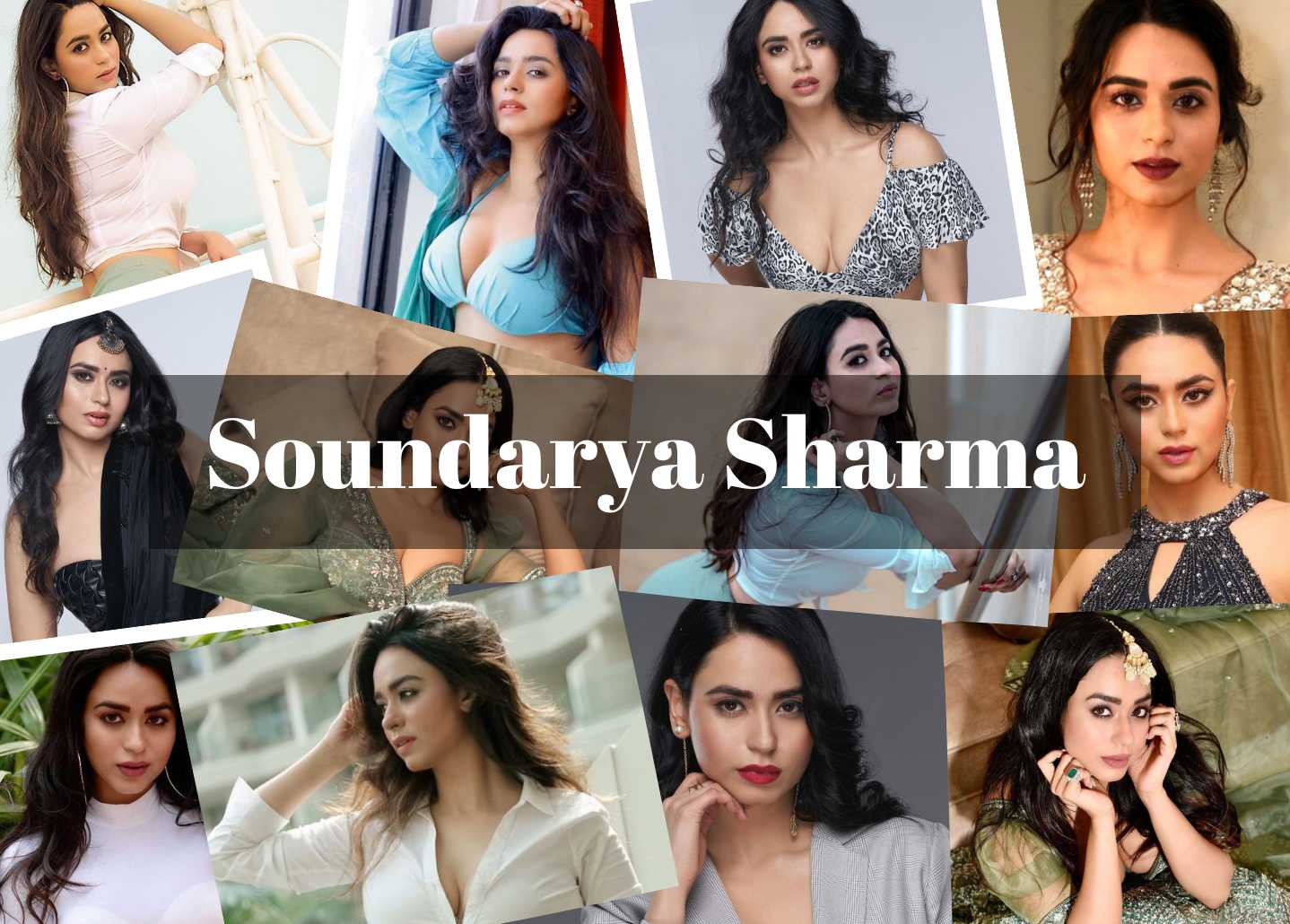 | | |
| --- | --- |
| Soundarya Sharma | Details |
| Soundarya Sharma Profession | Actress, Model |
| Soundarya Sharma Celebrity Type | TV Star, Movie Star |
| Soundarya Sharma Age | 28 Years as od 2022 |
| Soundarya Sharma Date Of Birth | 30-Sep-94 |
| Soundarya Sharma Zodiac Sign | Virgo |
| Soundarya Sharma Hometown | New Delhi |
| Soundarya Sharma Height | 5 Feet 5 Inches |
| Soundarya Sharma Birthplace | New Delhi |
| Soundarya Sharma Weight | 55 Kgs |
| Soundarya Sharma Notable Work | His Story, Raktanchal |
| Soundarya Sharma Nationality | Indian |
| Soundarya Sharma Net Worth | $1.5 Million |
| Soundarya Sharma Instagram Followers | 6.3 Million |
| Soundarya Sharma Twitter Followers | 135.9K |
| Soundarya Sharma Hobbies | Singing |
| Soundarya Sharma First Movie | Ranchi Diaries |
Soundarya Sharma's Age and Soundarya Sharma's Biography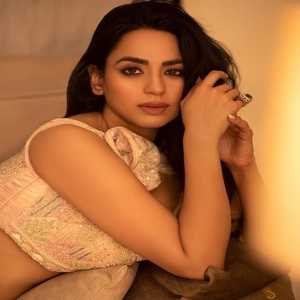 Soundarya Sharma is an Indian actress and model. Soundarya Sharma's birthday is 30 September 1994. Soundarya Sharma's birthplace is New Delhi, India. Soundarya Sharma's age is 28 years, as of 2022. Soundarya Sharma's religion is Hinduism. Soundarya Sharma's zodiac sign is Virgo. Soundarya Sharma's height is 1.65m or 5'5. Soundarya Sharma's body measurements are 34-26-33.

The primary actress in the Anupam Kher-produced movie Ranchi Diaries was Soundarya Sharma. The movie came out in October 2017, and Zee Cine Awards and Star Screen Awards both nominated Soundarya for Best Female Debutant. At the Jharkhand International Film Festival, she won Best Debutante.

The youthful celebrity, who is popular with photographers, won the Lokmat Most Stylish Diva Award in 2018. Soundarya also appeared in the Times Music-only song Garmi Mein Chill. Soundarya Sharma auditioned for a role in the DC Superhero film Wonder Woman 1984 alongside Gal Gadot and Pedro Pascal. She was present for the groundbreaking of the cutting-edge Metro coach, the first Metro coach manufactured in India. On the occasion, India's Prime Minister Narendra Modi also laid the Metro Bhavan's foundation stone. She took part in Season 16 of Colors TV's reality series Bigg Boss beginning in October 2022.
Claim Your FREE Celebrity Shoutout
✕
Claim Now!
Soundarya Sharma's Family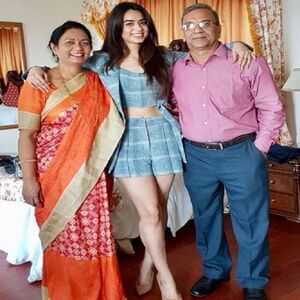 Soundarya Sharma's father's name is not known. Soundarya Sharma's mother's name is Usha Sharma and she is a teacher. Soundarya Sharma was raised in a Brahmin Family. Soundarya Sharma also has an elder sister and an elder brother.

Soundarya Sharma's Education
Soundarya Sharma matriculated from East Delhi's public schools. After completing her Bachelor of Dental studies, she sought out residency positions in a few Delhi hospitals. She received the auditions at this time, which brought her to Mumbai. She decided to pursue acting as a career after arriving in the city.

She received formal training from the National School of Drama and the theatre company ACT 1. She has a degree and is a trained classical singer who enjoys playing the guitar, acting in plays, and even racing cars. Additionally, she participated in a few workshops at the New York Film Academy and the Lee Strasberg Theatre and Film Institute.
Talk To Similar Celebrities
Soundarya Sharma's Movies and Career
In 2015, Soundarya Sharma made her cinematic debut in the comedy-drama Meeruthiya Gangsters. She played the character Gudiya, whose aim is to become a household name, in the thriller Ranchi Diaries. In 2020, Soundarya made her television acting debut as Roli in the action-crime miniseries Raktanchal. Later, she played Rashmi in the television drama series His Storyy. In 2021, Soundarya Sharma played Payal Chaubey in the TV action-thriller serial Inspector Avinash.

Soundarya Sharma's Movie: Meeruthiya Gangsters (2015)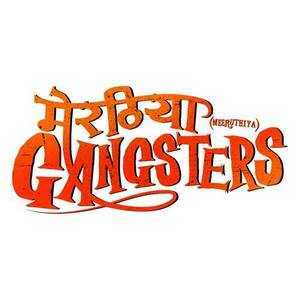 In 2015, Zeishan Quadri and Gibran Noorani released the crime-comedy movie Meeruthiya Gangsters in the Indian Hindi language. Vivek Kar and Siddhant Mishra wrote the music for the movie. The movie Meeruthiya Gangsters debuted on September 18, 2015. The large number of extortion instances in Meerut, Uttar Pradesh, served as inspiration. From the viewpoint of six young people who become kidnappers, the movie is based.

Unemployed college students turn to gangsterism to meet their financial demands, and Meerut City, India serves as the backdrop to the events that lead to their choice to become gangsters.

Eight songs make up the album, and they were written by Siddhant Mishra, Vivek Kar, and Siddhant Madhav. Kumaar, Kunwar Juneja, and Arafat Mehmood wrote the song's lyrics. The phenomenal cricketer from India, Suresh Raina, provided the song, Tu Mili Sab Mila, for this movie.
Soundarya Sharma's Movie: Ranchi Diaries (2020)
The Hindi movie Ranchi Diaries (2017) was directed by Sattwik Mohanty. The movie's producers are Rashmin Majithia and Anupam Kher. Himansh Kohli, Taaha Shah, Soundarya Sharma, Jimmy Shergill, Satish Kaushik, Anupam Kher, and Pitobash Tripathy are among the actors in the cast.

The narrative of Gudiya and her friends from the little town of Ranchi is told in Ranchi Diaries. She aspires to achieve Shakira's level of pop fame. She must flee with her childhood sweetheart Manish as her talent attracts the unwanted notice of the local Mafia boss Thakur bhaiya. The series of incidents intertwine and cause a commotion. Gudiya and her buddies decide to rob a bank as a way to escape their current predicament. When they try to pull off their daring bank heist, the town laughs at them. The Ranchi Diaries are all about the mayhem between the Goons and the cops and if Gudiya and her friends would survive.

Nickk, Manoj Muntashir, Tony Kakkar, Bobby-Imran, and Sattwik Mohanty contributed lyrics to the soundtrack, which was also composed by Jeet Gannguli, Nickk, Tony Kakkar, and Bobby-Imran. Raahi, Rap, Nickk, Arijit Singh, Palak Muchhal, Tony Kakkar, Neha Kakkar, and Mika Singh are some of the singers.
Soundarya Sharma's Movie: Raktanchal (2020)
Ritam Srivastav is the creator and director of the Hindi-language crime drama web series Raktanchal for MX Player. The web series' plot is based on actual events that took place in the 1980s involving two well-known mafias in the Purvanchal area of east Uttar Pradesh. Along with Chittaranjan Tripathy, Vikram Kochhar, Pramod Pathak, Soundarya Sharma, Ronjini Chakraborty, and Daya Shankar Pandey, the series also stars Nikitin Dheer, and Kranti Prakash Jha.

Raktanchal is based on actual events and is set in the 1980s in Purvanchal. It tells the tale of Waseem Khan, the head of a small-time gang in the Uttar Pradesh town of Purvanchal who also trafficked in weapons and ammo. The conflict between Vijay Singh and Waseem Khan, which is the focus of the plot, frequently results in bloodshed. Vijay Singh, an antihero who had high morals and intended to work for the government before Khan's group killed his father Virendra Singh, challenges Khan. Waseem is determined to maintain his dominance no matter what, whereas Vijay is motivated to exact revenge for the murder of his father, who was assassinated by Waseem's firm.

Under the auspices of Pinaka Studios Pvt Ltd and Mahima Productions, it is written by Sarvesh Upadhyay and produced by Chitra Vakil Sharma, Chandni Soni, Pradeep Gupta, Shashank Raai, and Mahima Gupta. On May 28, 2020, the series had its online streaming debut on MX Player. On February 11, 2022, the second season of the show debuted on the OTT service MX Player. Arjun Singhh Baran and Kartk D Nishandar are the producers of the Second Season under the Gseams name.
Soundarya Sharma's Movie: His Storyy (2021)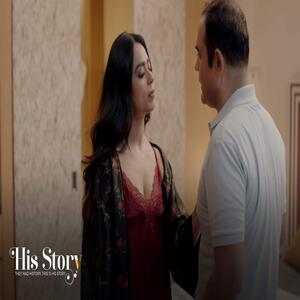 Hindi-language romance drama web series His Storyy is produced in India and is directed by Prashant Bhagia. It was published on April 25, 2021, and is an ALTBalaji and ZEE5 original. The film's main actors are Satyadeep Mishra, Priyamani Raj, and Mrinal Dutt. Suparn Verma and Ritu Bhatia wrote the scripts, which Tanveer Bookwala and Ding Entertainment produced. The series centres on the lives of Sakshi, Kunal, and Preet, his boyfriend, as well as the social issue of families and society accepting homosexuality.

Power couple from South Bombay Sakshi and Kunal are co-owners of a firm. The chief chef is Sakshi, and Kunal manages the restaurant's operations. Shlok and Shivaay are their two children. When Sakshi finds that her 20 years of happiness in her family and marriage were nothing more than a deception, everything falls apart for her. Sakshi is destroyed when Kunal engages in an extramarital relationship with a man by the name of Preet. The pair decides to end their marriage and separate. Preet and Kunal move in together, but Shivaay, Shivaay's older brother, and the rest of the family don't take it well. He is homophobic and mistreats both Ved, a friend who is coming out as a teenager, and his father. Shlok and Sakshi resolve to go on after accepting the reality. But the story does not have a joyful ending because of many things that happen.
Soundarya Sharma's Movie: Garmi Mein Chill (2019)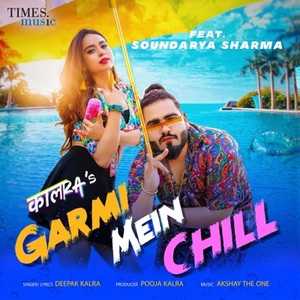 A Hindi album called Garmi Mein Chill was published in 2019. Garmi Mein Chill contains just one song. A skilled musician named Deepak Kalra wrote the tune. Soundarya Sharma plays the lead vocalist in the song. Simarpreet Singh is the director and Pooja and Saurabh Kalra are the producers of the music video.

Soundarya Sharma's TV Shows: Bigg Boss (2022)
Based on the Dutch reality series Big Brother, Bigg Boss is an Indian reality television game show franchise. Through Viacom18 and Disney Star, Endemol Shine India produces it. Following that, OTT services Voot and Disney+ Hotstar make the various versions of the show accessible abroad. The Hindi version of Bigg Boss has been translated into seven other Indian subcontinent languages, including Bengali, Kannada, Tamil, Telugu, Marathi, and Malayalam.

The perfect candidate for reality television is Soundarya Sharma. Soundarya has taken part in Bigg Boss 16 after leaving her dental practice to work in the entertainment sector. Soundarya has been searching for employment since starring in Anupam Kher's Ranchi Diaries (2017). Bigg Boss appears to be one of the greatest roles the actor has ever landed in her career.
Soundarya Sharma's Career Timeline
Soundarya Sharma's Awards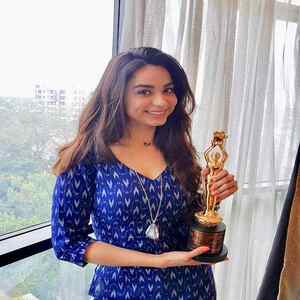 2017: Jharkhand International Film Festival- Best Debutant for Ranchi Diaries
2017: Zee Cine Awards- Best Female Debutant for Ranchi Diaries (Nominee)
2017: Star Screen Awards- Best Female Debutant for Ranchi Diaries (Nominee)
2018: Lokmat Most Stylish Diva Award
2019: Dadasaheb Phalke Face of the Year
Soundarya Sharma's Net Worth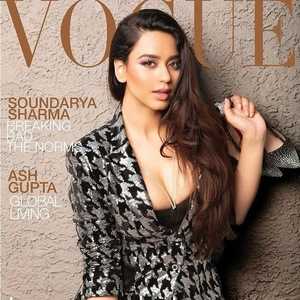 Soundarya Sharma's net worth in 2022 is approximately $1.5 million US or 10 Crore Indian Rupees. Soundarya Sharma lives in Mumbai and owns a Skonda Elegance car. Celebrity Soundarya Sharma is well-known. Her success as a model and actress in films serves as her main source of income. She has also appeared in a few movies, which has brought in some money for her.

In addition, Soundarya Sharma has made a number of investments in the form of shares in different corporations, bonds, and bank deposits. The additional investments made by Soundarya Sharma include jewellery, automobiles, and life insurance.
Soundarya Sharma's Interesting Facts
Soundarya Sharma has done her graduation in Dental but she never practised as Dentist.
After completing her graduation Soundarya Sharma realised that she wanted to pursue a career in acting,
Soundarya Sharma is a trained Indian Classical singer.
Soundarya Sharma learnt acting from National School of Drama, Delhi.
Soundarya Sharma auditioned for a role in the movie Wonder Woman.
Soundarya Sharma has also walked the ramp at various fashion shows.
Soundarya Sharma has entered Bigg Boss 16 as a contestant.
Soundarya Sharma is a fitness freak.
Social Media
Frequently Asked Questions