Suresh Raina | Cricket, Age, Biography, Height, Net Worth

Violeena Vargav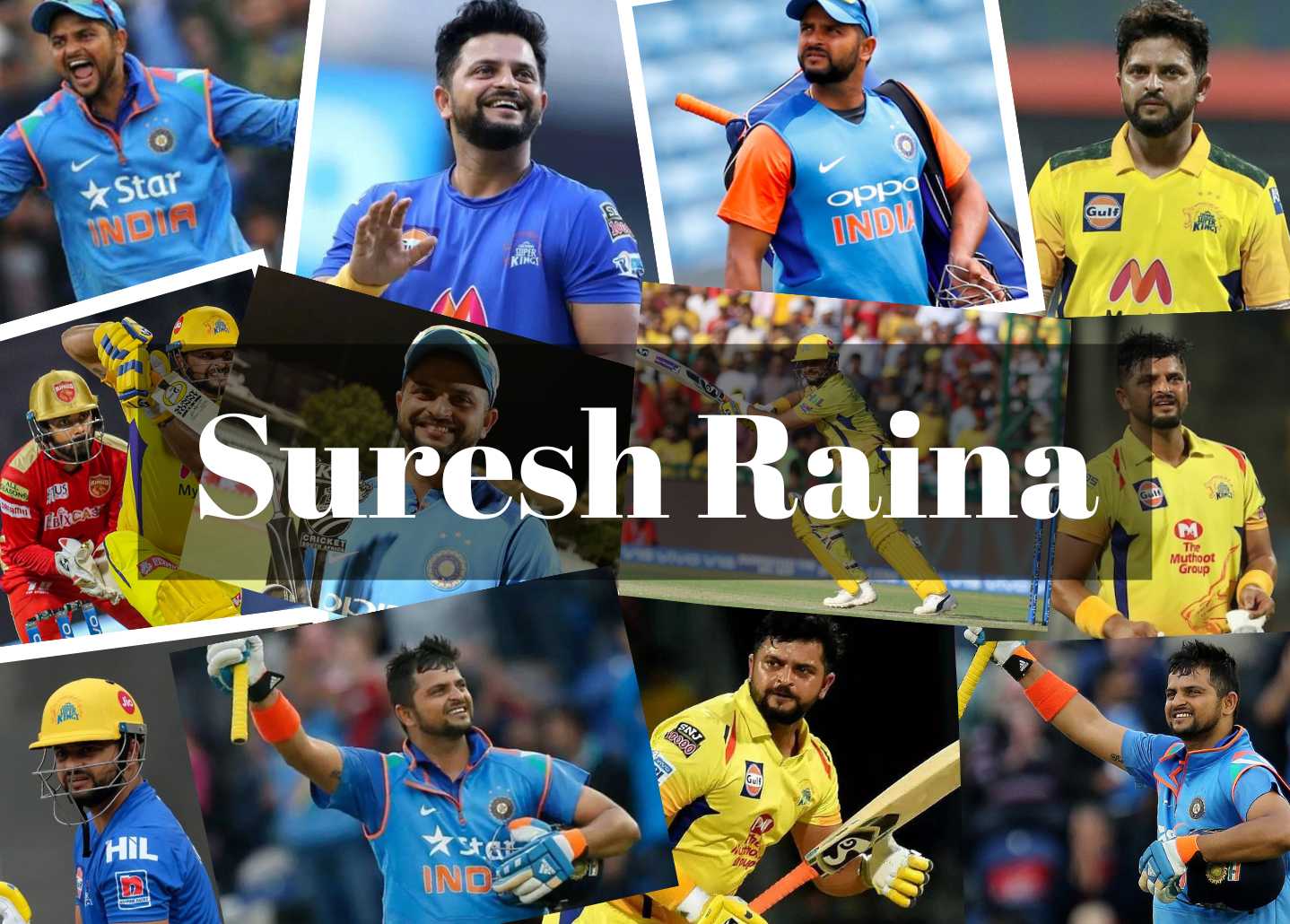 Suresh Raina's Biography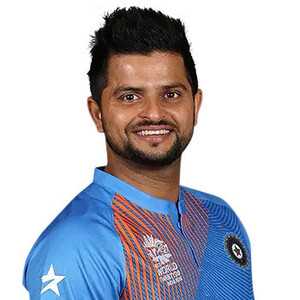 Suresh Raina is a former Indian cricketer. In the event that the primary captain was absent, he occasionally filled in as captain of the Indian men's national cricket team. He participated in the domestic cricket circuit for Uttar Pradesh (UP). He is a forceful middle-order left-handed batsman who occasionally bowls off-spin. The second-youngest player to ever captain India, he is a footballer. He served as vice-captain of the Chennai Super Kings and as captain of the Gujarat Lions in the Indian Premier League (IPL). He is the first Indian batter to score a century in each of the three types of international cricket.

Suresh Raina's birthday is on 27 November 1986. Suresh Raina's age is 36 years as of 2022. Suresh Raina's birthplace is Muradnagar, Uttar Pradesh, India. Suresh Raina's zodiac sign is Sagittarius. Suresh Raina's height is 1.75 m or 5'9 inches. Suresh Raina's religion is Hinduism. Suresh Raina does left-handed batting. Suresh Raina is a right-arm off-spin bowler.

Suresh Raina declared his retirement from all international cricket competitions on August 15, 2020. For personal reasons, he opted out of the 2020 Indian Premier League. He declared his retirement from all forms of cricket, including the IPL and domestic cricket, on September 6, 2022.
Claim Your FREE Celebrity Shoutout
✕
Claim Now!
Suresh Raina's Family and Suresh Raina's Education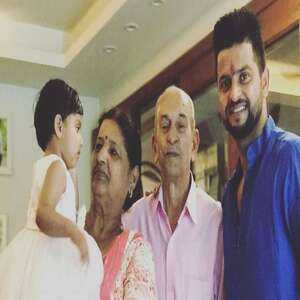 Suresh Raina's father's name is Tirlokchand Raina and his mother's name is Parvesh Raina. Suresh Raina has three brothers, whose names are Dinesh, Naresh, and Mukesh. Suresh Raina also has a sister whose name is Renu Raina. Dinesh Raina is in the Indian Army. Trilokchand Raina, the father of Suresh Raina, worked as an officer in an ordinance manufacturing company. After the flight of Kashmiri Hindus in the 1990s, his family fled Rainawari in Jammu & Kashmir and relocated to the Ghaziabad District of Uttar Pradesh.

Suresh Raina attended a boarding institution for his primary education. Additionally, Raina has a commerce bachelor's degree from Delhi University. Raina received his athletic training at the Guru Govind Singh Sports College and the University of Lucknow.
Talk To Similar Celebrities
Suresh Raina's Relations and Suresh Raina's Marriage
Shruti Haasan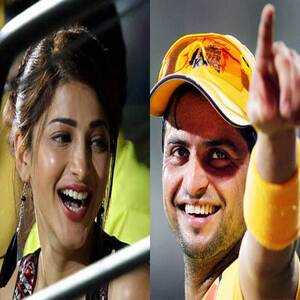 The relationship between Suresh Raina and Shruti Haasan deteriorated early in the cricketer's career. According to a report in the Times of India, Shruti and Raina originally became acquaintances before falling in love. Suresh began taking Shruti with him to his IPL matches and referred to her as his lucky mascot. The pair later turned down their romance, though.

They were in love and in a mature relationship. But they made an effort to keep it quiet and avoid talking about it in public. After remaining silent for a while, the couple later denied the allegations of an affair. Soon later, it was revealed that Raina was seeing Poorna Patel, the daughter of former Union minister Praful Patel. On the other hand, Shruti had revealed that she was seeing Michael Corsale , a Londoner.
Poorna Patel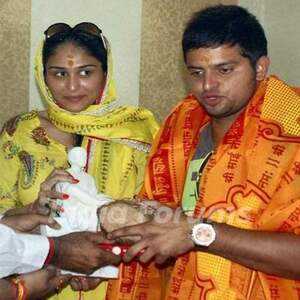 Poorna Patel is the best friend of MS Dhoni's wife Sakshi Dhoni and the daughter of Praful Patel, a former Cabinet Minister for Heavy Industries and Public Enterprises. After their photo at a Shirdi temple went viral, romantic rumours about Suresh Raina and Poorna Patel erupted.

Everyone was startled to see her with the cricketer, which sparked rumours of a relationship between them. Although the pair was well publicised, they never admitted to having an affair. The pair, however, have now advanced in their lives.
Anushka Sharma
In the past, there have been rumours linking Anushka Sharma to Suresh Raina. Nobody has ever uncovered the real reason behind their relationship. According to rumours, Anushka and Suresh dated for a very long time and she was acquainted with Raina. They later denied their relationship, according to the Bollywood actress who is now married to Indian star Virat Kohli.

Priyanka Choudhary
Suresh Raina and Priyanka Chaudhary Raina's marriage was arranged by their parents, despite the fact that they had known one another since childhood. After Priyanka Chaudhary's family relocated to Punjab, they scarcely kept in touch. While Suresh Raina was away for four months playing cricket in Australia for the world cup. The whole event had been planned with Priyanka's family by his mother. On April 1, 2015, Suresh Raina and Priyanka Chaudhary exchanged vows in a low-key ceremony at the cricketer's home in Raj Nagar Extension, Ghaziabad.

Given that he has many acquaintances in the city, Suresh Raina chose Delhi as the location for his wedding. Therefore, the much in love couple was married at The Leela Palace in Delhi. While the bride, Priyanka Chaudhary, looked extremely lovely in her red lehenga choli, the groom, Suresh Raina, chose a golden sherwani and won many hearts. Suresh Raina's wedding was a high-profile event attended by many people from the cricket, political, and entertainment industries. After a year, on May 16, 2016, Suresh and Priyanka welcomed a child into their lives and celebrated being parents. They have aptly named the child Gracia Raina. Additionally, on March 23, 2020, their baby boy Rio Raina was born, making their family of three a family of four.

Priyanka Chaudhary is from the Uttar Pradesh town of Baraut. She earned her B.Tech. from an engineering college in Ghaziabad, Uttar Pradesh, according to several accounts. Prior to her union with Suresh Raina, Priyanka held a position as an IT specialist with a Dutch bank. Priyanka Chaudhary Raina is currently listed as a co-founder of the well-known healthcare company Maate Care.

One of the most motivating women in the realm of glamour is Priyanka Chaudhary. The gorgeous businesswoman is a devoted wife, a hands-on mother, and an all-around superwoman. Everyone loves Priyanka because she never holds back when discussing important social issues that are currently taking on.
Suresh Raina's Career
Suresh Raina made the decision to play cricket in 2000 and relocated to Lucknow to enroll at the Guru Gobind Singh Sports College after leaving his village of Muradnagar in the Ghaziabad district. When he was chosen at the age of 15 and a half years old for the U-19 tour to England, where he scored two half-centuries in the U-19 Test matches, he rose to become the captain of the Uttar Pradesh U-16s and gained notoriety among Indian selectors. Later that year, he traveled to Sri Lanka with the U-17 team.

At the age of 16, Suresh Raina made his Ranji Trophy debut for Uttar Pradesh against Assam in February 2003. He didn't play in another game until the following season, though. He made his List A Cricket debut in 2005 in Indore against Madhya Pradesh, scoring 16 runs. He represented India Green, UP under 16, India Blue, India Red, the Rest of India, India under 19, the President's XI of the Indian Board, the President's XI of the Rajasthan Cricket Association, India Seniors, and Central Zone. He scored 620 points in 6 games during the 2005–2006 Ranji Trophy season. Due to his dismal performance in the 2018 Ranji Trophy, earning 105 runs in 9 innings with an average of 11.66, Akshdeep Nath took his spot as UP's captain.

Before being chosen for the 2004 U-19 World Cup, Suresh Raina traveled to Pakistan for the U-19 Asian ODI Championship in late 2003. There, he made three half-centuries, including a 90 off only 38 balls. After receiving a Border-Gavaskar scholarship to study at the Australian Cricket Academy, he made his first-class limited-overs debut in early 2005 and finished the season with 645 runs at an average of 53.75.
International Career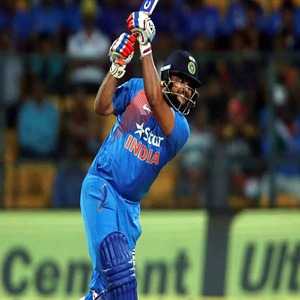 During his stint with the Indian squad, Suresh Raina was among the few top fielders. He was a middle-order player. Raina batted with tailenders during the 2011 Cricket World Cup semi-final to score an unbeaten 36, making a vital contribution to India's total score of 260.

Suresh Raina only scored 27 runs in seven innings, with the exception of a half-century in the first Test of the 2011 India tour of England at Lord's. He struggled against short bowling and was dismissed for a 29-ball duck in the final Test, which is the longest in India's Test history.

Suresh Raina was dismissed for one in the second one-day international in India's 2012 tour of Sri Lanka, but he bounced back in the third ODI, scoring 45 off 65 deliveries to give India a five-wicket victory and ultimately earning the man of the match award for his efforts. In the game, Gambhir also recorded a century. His place was handed to Yuvraj Singh, who made a comeback after battling cancer when the England team arrived in India following the Tour of Sri Lanka.
The ICC selected Suresh Raina as the 12th member of the Team of the Tournament for the 2012 T20 World Cup. ESPNCricinfo named his century against England in Cardiff in the 2012–13 England tour of India as one of the top ODI batting performances of the year.

In India's maiden tour to the United States, where they faced West Indies in two T20Is, Suresh Raina was not chosen. He returned to the ODI squad, though, for a series against New Zealand. He was later declared ineligible due to Chikungunya. He was included on India C's roster for the 2018–19 Deodhar Trophy in October 2018.

After winning the World Cup in 2011, India traveled to the West Indies with vice-captain Virender Sehwag injured and skipper MS Dhoni on vacation. Suresh Raina served as Gautam Gambhir's assistant during the ODIs and T20s. But because of his injury, Gautam Gambhir was unable to play, leaving Raina as captain and Harbhajan Singh as his backup. He guided his squad to a 2-0 victory in the series against Bangladesh in 2014. India was batting first during the second game of the series, and they were all out for 105 runs. Suresh Raina and his young team successfully held off 105 runs to win the game by 47 runs. On August 15, 2020, only minutes after Mahendra Singh Dhoni declared his retirement from all forms of international cricket, Suresh Raina made a similar announcement.
IPL Career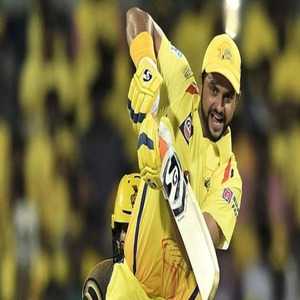 Prior to the IPL 2010 championship game, the BCCI gave Suresh Raina the best fielder award. He scored a crucial half-century in the final, turning the tide in Chennai's favour as they defeated the Mumbai Indians to win. He was selected for the Cricinfo IPL XI based on his 2010 performances. His 2013 performances earned him a spot on the Cricinfo CLT20 XI.

Suresh Raina scored 87 runs in 25 balls against Kings XI Punjab on May 30, 2014, in qualifier number two. Due to a runout, he was just 13 runs short of scoring the fastest century in cricket history. He was included in both the Cricinfo CLT20 XI and Cricinfo IPL XI for his 2014 efforts.
After CSK was suspended in 2016, Suresh Raina was signed by the Gujarat Lions. He served as the team's captain for the entire season and continued to bat regularly, tallying 399 runs in 15 innings. Raina missed his first match in nine seasons of the IPL because he had to depart for the Netherlands during the middle of season nine to give birth to his first kid.

Suresh Raina was also a member of the all-time Cricinfo IPL XI, which was announced in honour of the IPL's ten-year anniversary. He was included in the 2017 Cricbuzz IPL XI team for the competition.

Suresh Raina was purchased by the returning Super Kings for Rs. 11 crores ($1.7 million) in the 2018 IPL. Raina had a calf injury during the tournament's second game, which prevented him from playing in the following two contests.

Suresh Raina became the first batsman to reach 5000 runs in the IPL on March 23, 2019, in the opening game of the 12th edition of the competition against RCB. Due to the ongoing COVID-19 pandemic in 2020, Raina traveled to the UAE to watch the IPL with the Super Kings team. A few days later, she returned to India and withdrew from the IPL, citing personal concerns.

After MS Dhoni, Rohit Sharma, and Dinesh Karthik, Suresh Raina became the fourth player in IPL history to play 200 games in 2021. In the IPL Auctions in 2022, he wasn't purchased. He afterward started commentating on the competition. Suresh Raina retired from IPL on 6th September 2022.
Suresh Raina's Playing Style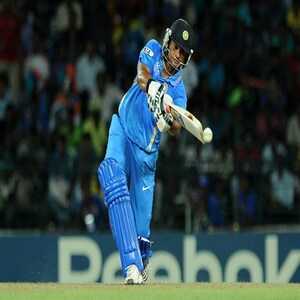 Left-handed middle-order hitter Suresh Raina is aggressive. Compared to test cricket, he was more successful in limited overs. His weakness with short-pitched balls has been exploited throughout his career by opposing clubs. He has also had trouble with short balls in the Ranji Trophy.

Suresh Raina's short ball weakness has drawn a lot of criticism. He plays off-break bowling on the side. Mid-wickets on the side are where he prefers to score. He typically plays inside and out off drive shots. He makes a place for himself by attempting to hit on the outside.
Suresh Raina's Records
Suresh Raina was the first Indian player in Twenty20 history to score 6000 and 8000 runs.
Suresh Raina is the first cricketer to ever score 5,000 IPL runs.
Suresh Raina now holds the IPL record for most catches (107) made.
Suresh Raina is the first Indian player and the second overall after Chris Gayle to hit 100 sixes in the IPL.
In the CLT20, Suresh Raina has scored the most runs (842 runs)
Suresh Raina holds the record for the most fifty-sevens ever scored in the Champions League T20 (6)
In an IPL game, Suresh Raina set the record for the most runs scored during the power play.
Suresh Raina is the first and only IPL player to have scored more than 400 runs in each of the league's seven seasons.
In the IPL, CLT20, and T20I formats, Suresh Raina is the first and only Indian to score a century.
In the IPL's history, Suresh Raina had the highest strike rate.
Suresh Raina is the first Indian and third-best batsman in the world to reach a century in a T20 game.
Only two Indian batsmen have scored a century across all formats of the game, and Suresh Raina is one of them.
As Suresh Raina did against South Africa in the 2010 ICC World T20, Raina became the first player in T20I and World T20 history to score a century while batting at number three or below.
At age 23, Suresh Raina became the second-youngest captain of the Indian cricket team and the eleventh-youngest captain of the entire cricket world.
On his debut, Suresh Raina became the 12th Indian player to score a century in a test match.
Suresh Raina's Awards
Cricket legend Suresh Raina took up the 2011 CEAT T20 International Player of the Year Award.
ODI Man of the series.
ODI man of the match.
T20I player of the series award.
T20I man of the match award.
Suresh Raina's Controversies
Brahmin Controversy
Suresh Raina sparked a storm by equating his Brahmin origin with Chennai culture. The 34-year-old middle-order batsman declared, I guess I am also a Brahmin, during the inaugural game of the Tamil Nadu Premier League between the Lyca Kovai Kings and the Salem Spartans. I've been performing in Chennai since 2004 and I adore the local way of life. I cherish my coworkers. I have participated in games with Bala Bhai, S. Badrinath, and Anirudha Srikanth (L Balaji).

His remark drew strong criticism from his followers everywhere. People began yelling at him for not apologizing while claiming that he knew nothing about Chennai culture. His caste reference received a barrage of negative remarks on the microblogging site Twitter.
Virat Kohli Controversy
When Jatin Supru and Suresh Raina were commentating on an IPL game, a fan poll question arose asking if Buttler could surpass Virat Kohli's mark of 973 runs in a single season. While 46% of the audience disagreed, 54% of the supporters felt it hadn't happened yet. Jatin Sapru also inquired about Suresh Raina's response to that. In response, Suresh Raina said it didn't matter if Buttler broke Virat's record or not. The fact that Rajasthan takes home the trophy is more crucial.

Many Virat Kohli followers weren't impressed with Raina's statement since they thought it was a jab at Kohli. Bangalore didn't win the competition in 2016 despite scoring 973 runs in that year's edition. As a result, Raina's statement was unpopular among Kohli supporters.
IPL Controversy
Suresh delivered unexpected news to his and the CSK fans prior to the start of the 13th IPL season. He dropped out of the competition for unspecified personal reasons. According to rumors, his family was in difficulty back in India, and he preferred to be with them to be with the cricket team. Srinivasan said that it was because of personal concerns when questioned. However, some sources claimed that Raina was dissatisfied with the services.

Suresh Raina's Net Worth
Suresh Raina's net worth is $25 million US or 185 crore rupees, as of 2022. Cricket was the primary source of both his income and wealth. Additionally, Suresh Raina has a very high brand value and is the most well-liked player in the world.

Additionally, Suresh Raina makes a sizable chunk of money from the Indian Premier League and numerous international and national cricket matches (IPL). Raina also pays a hefty sum of money to promote numerous products.

In Muradnagar, Ghaziabad, India, Suresh Raina is the owner of a lavish beautiful home. His home is currently worth 18 crore rupees. Additionally, he owns other real estate properties across the nation.

Few of the finest luxury vehicles in the world are owned by Suresh Raina. Porsche Boxter S, Mercedes, and other auto brands are among Suresh Raina's brands of vehicles.
Suresh Raina Interesting Facts
Suresh Raina belongs from a Kashmiri Pandit family who left Jammu and Kashmir union territory of India after the exodus of Kashmiri Hindus
Suresh Raina's father is a retired military officer.
Suresh Raina's brother, Dinesh Raina, is also in the Indian Army.
At the age of 14, Suresh Raina made the decision to play cricket and enrolled at the Specialist Government Sports College.
At only 15 years old, Suresh Raina was chosen to represent India U-19.
Suresh Raina performed the romantic song Tu Mila Sab Mila for the Bollywood movie Meeruthiya Gangsters in 2015.
At the age of 23, Suresh Raina went on to become the youngest captain for India in the T20I format.
Social Media
Frequently Asked Questions