Dinesh Karthik | Matches, Age, Family, Career, Marriage

Anisha Saini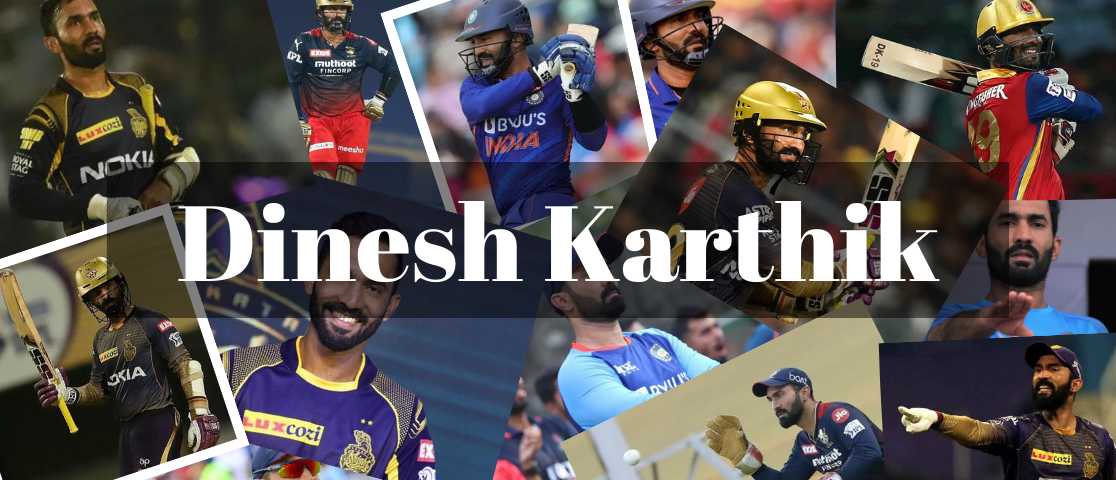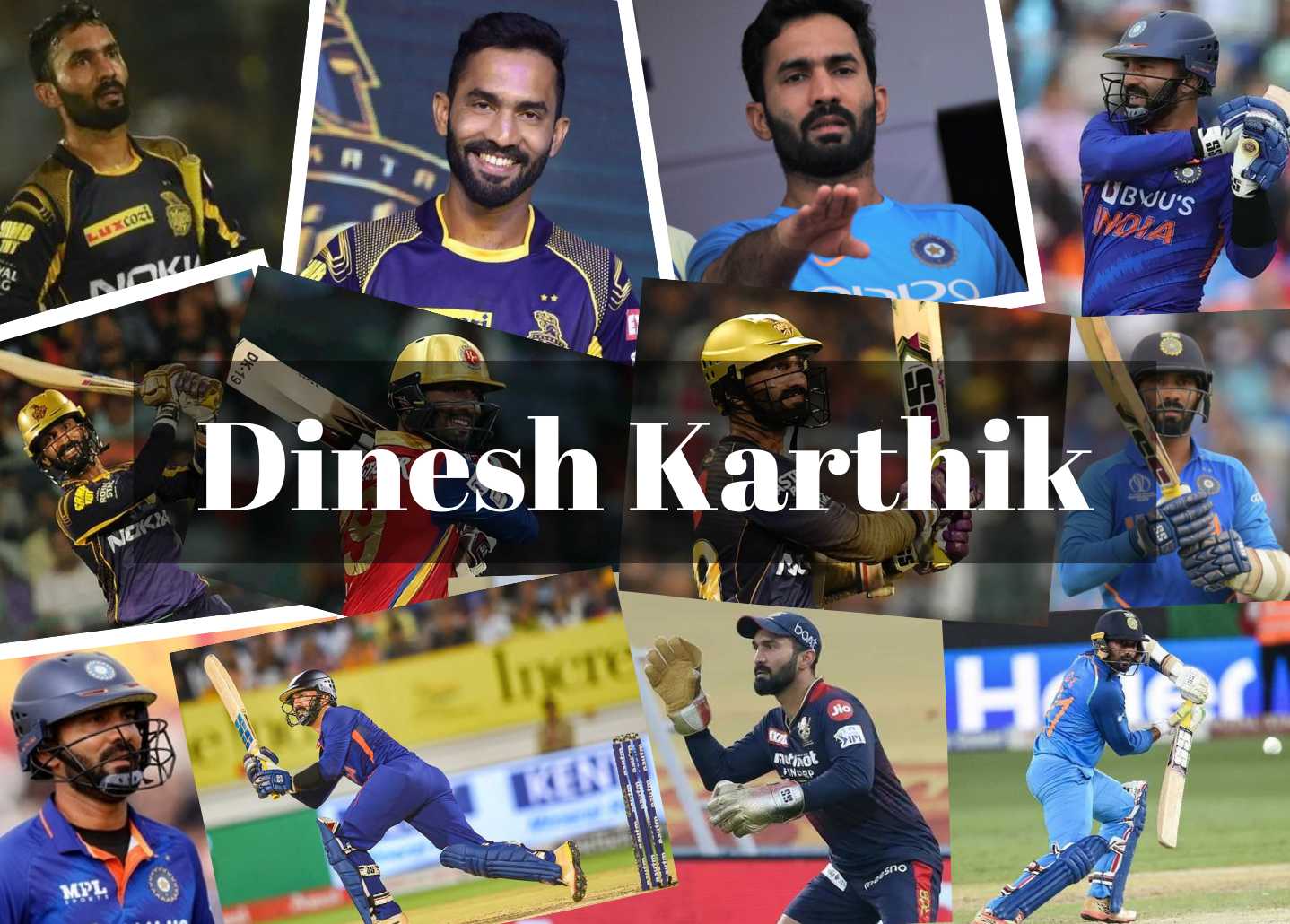 Dinesh Karthik's Biography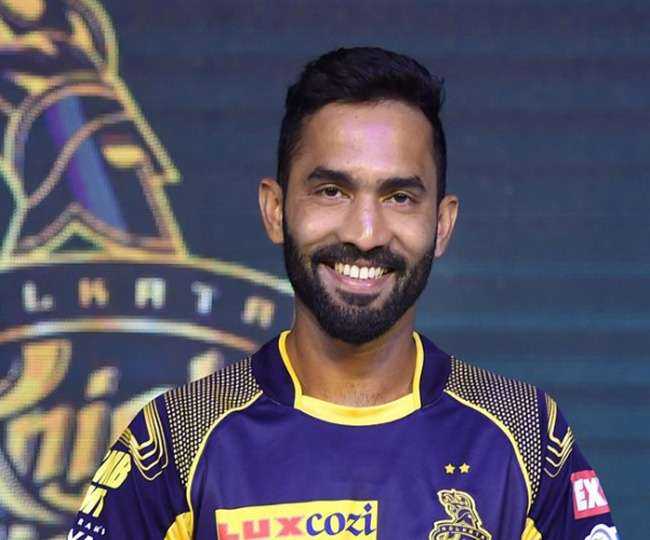 Dinesh Karthik Birthdate is on 1st June, 1985. Dinesh Karthik Real name is Krishna Kumar Dinesh Karthik. He is a professional cricketer from India who competes for the Indian Cricket Team at the international level and is presently playing for Royal Challengers Bangalore in the Indian Premier League.

At the age of 10, after two years of living in Kuwait, he started playing cricket (where his father worked). Dinesh Karthik hobbies are Playing sudoku, reading, swimming, and traveling. Dinesh Karthik Zodiac Sign Is Gemini. Dinesh Karthik Caste Is Brahmin.He currently serves as the captain of the domestic cricket team from Tamil Nadu. As of now, Karthik is the fourth Indian batter to play 300 T20 games. He has beaten India in the first series with England in 21 years. Karthik was removed from the Test team in September 2007 due to a decline in performance.

Between 2018 and 2020, he served as captain of the IPL franchise Kolkata Knight Riders. Between 2020 and 2021, he fills in as a commentator on occasion for the British broadcaster Sky Sports. Karthik climbed the youth grades steadily. Early in 1999, he made his under-14 debut for Tamil Nadu, and at the start of the 2000–2001 season, he was promoted to the under–19 team.
Claim Your FREE Celebrity Shoutout
✕
Claim Now!
Dinesh Karthik's Family and Dinesh Karthik's Education
Dinesh Karthik Birth place is Chennai, Tamil Nadu. At age seven, he began playing cricket. Dinesh Karthik mother is Padma Rani and Dinesh Karthik father is Krishna Kumar. Dinesh Karthik younger brother is Vinesh. Her mother worked at ONGC and IDBI, while his father was a system analyst. There are no sisters in his family. Karthik received his education in India, at the Carmel School and the Fahaheel Al-Watanieh Indian Private School in Kuwait, and then, beginning in the ninth grade, at the Don Bosco Matriculation Higher Secondary School in Egmore, Chennai.

His father, a Chennai first-division cricketer, served as his cricket coach. His career suffered as a result of being compelled by his family to prioritize his education; Karthik's father did not want his son to experience the same fate and diligently prepared him from a young age. Initially a batter, he picked up wicketkeeping while playing for the Tamil Nadu juvenile teams, where Robin Singh thought he was exceptionally fit.

Talk To Similar Celebrities
Dinesh Karthik's Marriage
Dinesh Karthik's First wife Nikita Vanjara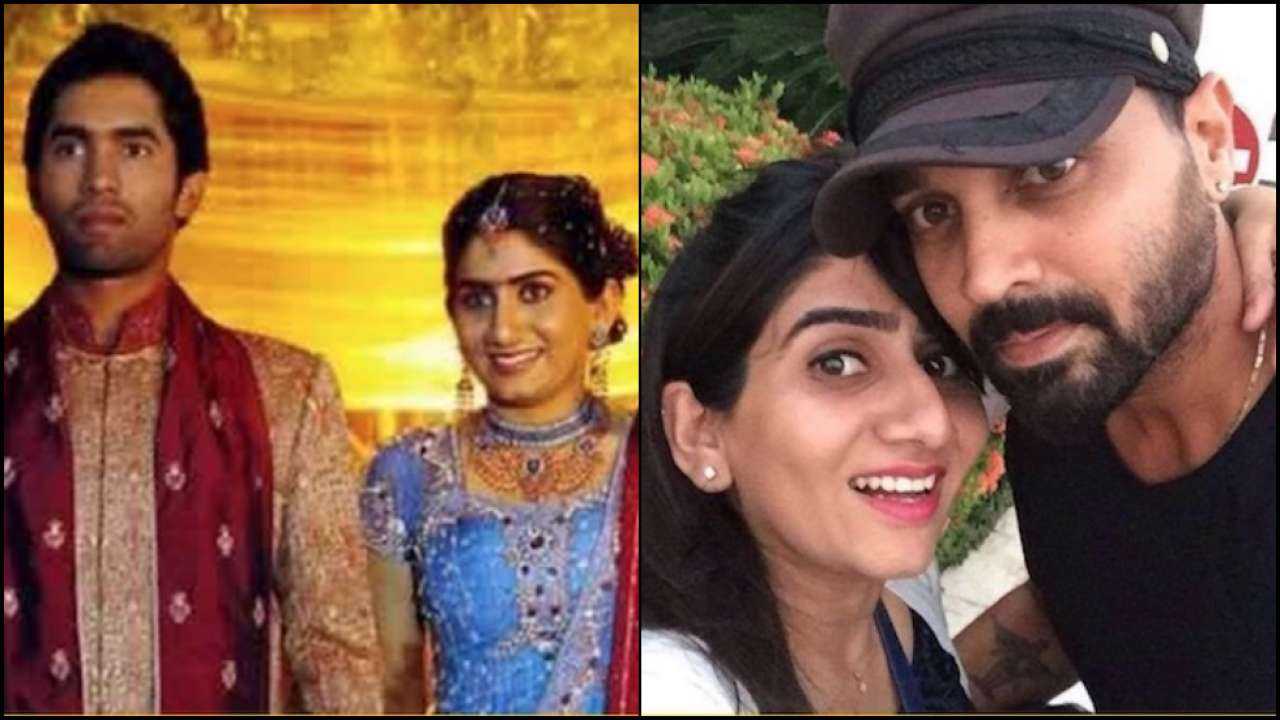 Dinesh Karthik is a professional cricketer from India who competes for the Indian Cricket Team at the international level. He is presently playing for Royal Challengers Bangalore in the Indian Premier League. At the age of 21, Dinesh Karthik married Nikita Vanjara, a friend from his youth, in 2007. Given the close friendship between Nikita's and Dinesh's fathers, the marriage was arranged. Both families decided to advance their connection. After five years of marriage, Nikita fell in love with Murali Vijay, Dinesh Karthik's Tamil Nadu cricket teammate.

Murali Vijay and Dinesh Karthik were close friends, but Vijay was in love with Nikita Vanjara, Karthik's ex-wife. 2012 saw Tamil Nadu play Karnataka when Karthik learned of his wife's liaison with Murali Vijay. His decision to divorce Nikita followed. Dinesh's performance suffered, he fell into deep despair, lost all hope, and was fired from the India team. He began to perform poorly in Ranji, and Murali Vijay won the position of captain.

Following this, Karthik and Vijay first crossed paths in 2018 when playing for the Indian test team during England's tour of India. They tended to avoid one other during the entire series. He began to struggle in the IPL as well, and he became so depressed—feeling abandoned by his Ranji teammates—that he considered killing himself. He ceased frequenting the gym. When his trainer paid him a visit at home, Dinesh was a complete disaster. He urged Dinesh to resume his workouts and brought him back to the gym where he was also working out with Dipika Pallikal.
Dinesh Karthik's Second wife is Dipika Pallikal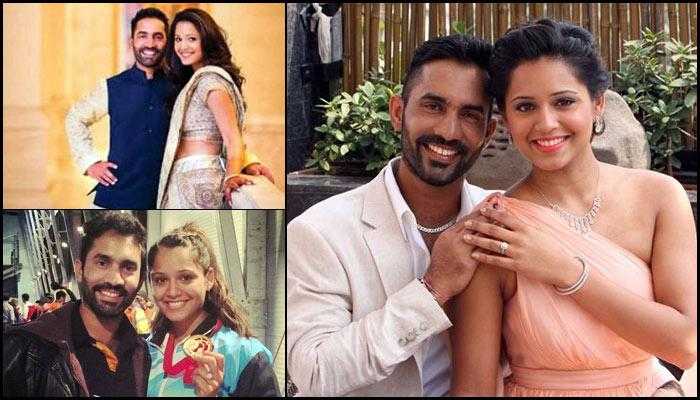 Dinesh Karthik started nets and scored a lot in the domestic games after being encouraged by Dipika. He returned, was once more chosen to play white-ball cricket for India, and was appointed captain of KKR. In November 2013, Karthik proposed to squash player Dipika Pallikal from India.
Cricketers used to make Dipika angry. But after a few meetings with Karthik, she was shown to be mistaken, and the two fell in love and began dating. Both of them got married in august 2015.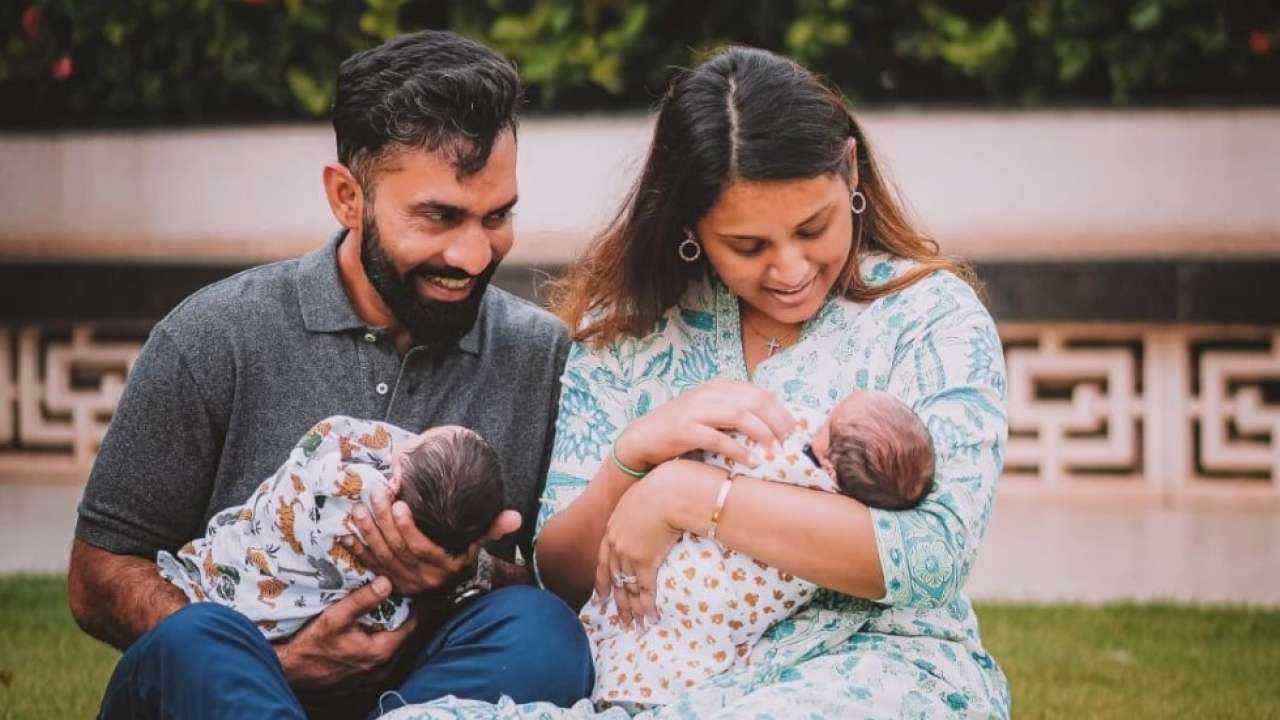 On October 18, 2021, the couple gave birth to twin boys, Kabir and Zian. At age 34, he realized his time with KKR as captain was up.

He desired to play in the IPL after retiring. Squash player Dipika Pallikal Karthik is from India. In the PSA Women's rankings, she is the first Indian to crack the top 10.

Six months after giving birth, Dipika competed in the squash world championship in Glasgow and won the mixed doubles and women's doubles alongside Joshna Ponnappa.
Dinesh Karthik's Career
Domestic Career
Late in 2002, Karthik made his first-class debut as a wicketkeeper against Baroda. He batted in five of the round-robin games, accumulating 179 runs at an average of 35.80, with his highest score coming against Uttar Pradesh in his second game, when he was still unbeaten. After this game, Karthik's performance dipped, as he failed to reach 20 again this season. He made 11 catches but was benched from the season's final games due to persistent wicket-keeping mistakes.

Karthik represented South Zone in the under-19s but was not chosen for the zonal Dilip. In his second zonal season, he was more prolific, scoring 180 runs at 60.00 with three half-centuries. He participated in three youth one-day internationals (ODIs) against Nepal after being chosen for the national under-19 team.

Karthik acknowledged his attendance at a wicket-keeping camp run by former Indian keeper and chairman of selectors Kiran more during the off-season with enhancing his technique. After participating in the Chennai League, he was selected for the India Emerging Players to play against their younger counterparts from Pakistan and Sri Lanka in late September. He then returned to the under-22 team at the beginning of the season.

At the start of the 2003–2004 season, Karthik was called back to the Ranji Trophy squad. In the semi-final, which he played against and against which he earned his first-ever first-class century with 122 runs, he took 20 catches and scored 438 runs at an average of 43.80, including two centuries. In the championship match against Mumbai, he then recorded an undefeated 109.He led Tamil Nadu in six Ranji Trophy games from 2009 to 2010. Karthik added two more scores of at least 70 to his 152 against Orissa and 117 against Punjab. He finished the season with 443 runs and an average of 55.37, scoring just 16 runs in his other four innings.

In October 2018, Karthik was appointed captain of the Indian A squad for the 2018–19 Deodhar Trophy. He got selected for the India C squad for the upcoming competition in October 2019. After leading the team to victory in the competition's initial edition in 2006–07, Karthik guided Tamil Nadu to their second SYED MUSHTAQ ALI TROPHY victory. He ended with 183 runs at 61.00, and the tournament's wide team named him captain.Dinesh Karthik is becoming the fourth Indian batter with 300 T20 appearances.
Dinesh Karthik's International Career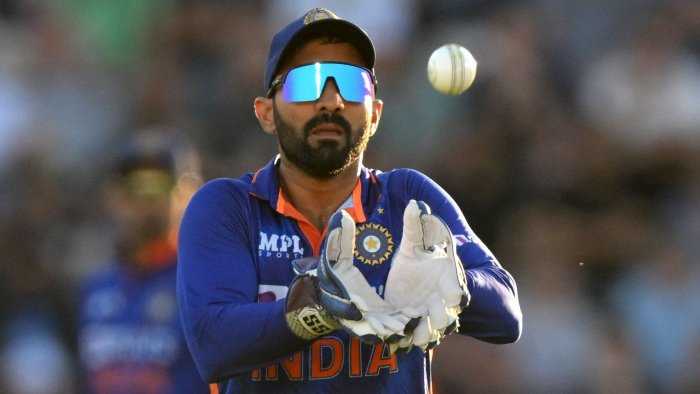 In Mumbai's fourth Test match between Australia and India in October 2004, Karthik took Parthiv Patel's place (who had been dropped due to subpar wicket-keeping). However, he was acclaimed for his wicket-keeping on a surface with varying bounce and spin, on which 40 wickets fell in two days. He scored 14 runs in two innings and took two catches.He participated in just one game at Lord's against England, where he scored one run. Anil Kumble's bowling dropped England captain Michael Vaughan, but he ultimately stumped Vaughan down the legside and took another catch. Before being replaced on the ODI team by MS Dhoni, Karthik participated in the 2004 ICC Champions Trophy match against Kenya, taking three catches.

Karthik wasn't called upon for India's following match, a two-Test home series against South Africa, until April 2006. Karthik only scored one run in the first Test in Kanpur, a high-scoring tie in which both teams crossed 450 in the first innings. He contributed 46 runs to India's first innings lead of 106 runs in the second Test at Kolkata, which resulted in an eight-wicket victory for the home team.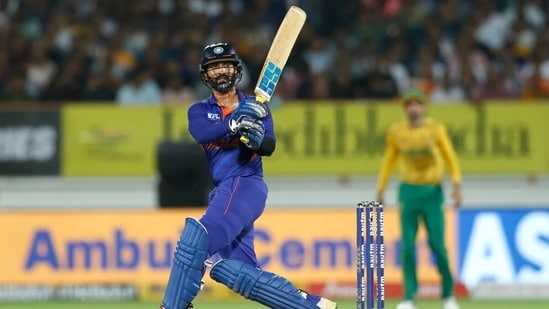 As part of India's two-test tour to Bangladesh in December 2004, Karthik got an opportunity to perform well. India swept the series and both contests by an innings against a team that had never won a Test. Karthik only scored 25 and 11 in both games, even though his team exceeded 500.

He was kept around for the three-match home series against Pakistan in March nevertheless. Only six of India's 516 runs in the first Test's high-scoring tie in Mohali came from Karthik. Then, against Pakistan at Eden Gardens in Kolkata, he turned forth one of his finest Test batting performances yet. India batted first, and Karthik got off to a good start, getting to 28 before being run out.

Pakistan's response of 393 almost brought the score equal to India's 407. Rahul Dravid and Karthik combined for 166 runs in the second innings to set a target of 422, with Karthik scoring in that innings. The next match, which India won by 196 runs despite the worsening pitch, saw Karthik score just 10 and 9, and India lose ten wickets on the last day after an otherwise high-scoring contest in which 1,280 runs were produced for just 22 wickets in the first three innings.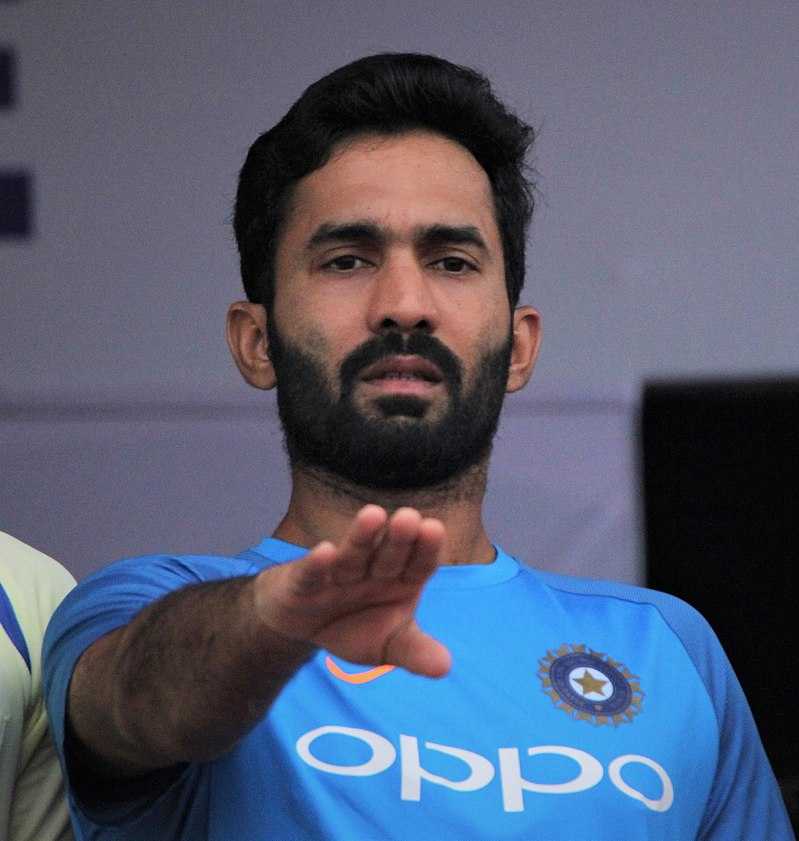 Dhoni replaced Karthik for the three home Tests against Sri Lanka after scoring 148 against Pakistan in an ODI. In ten tests since his debut, Karthik scored 245 runs for an average of 18.84 with one half-century and one other score above 25. In November 2006, he was chosen for the Test team as a middle-order batsman and backup wicketkeeper.

Karthik replaced Dhoni in the third Test at Newlands against South Africa after the latter suffered a finger injury. This was Karthik's first Test in more than a year. Sehwag was allowed to bat in the middle order after Wasim Jaffer opened the innings. He scored 63 in the first innings, contributing to a century opening stand and enabling India to achieve 414 as a result of his home expertise (enough for a first-innings lead of 41). Karthik struck an undefeated 38 in the second innings, but the squad was shut out for 169. Along with his batting, his wicket-keeping received attention.

Karthik was chosen as a specialist opener for a tour of Bangladesh even though he did not participate in any matches in the 2007 ICC Cricket World Cup due to a roster change. Before reaching his first Test century in the second Test in Dhaka, when he made 129 runs and was a part of a century opening stand as India took an innings victory, he scored 56 and 22 in the drawn first Test in Chittagong.

In the middle of the 2007 Test series in England, Karthik opened regularly. He made a half-century in each of the three Tests after reaching 76 and 51 in the two tour matches before the Tests. Karthik scored 60 runs in the second innings of the first Test at Lord's; however, the game was abandoned early due to rain when India had reached 9/282 (seeking 380). at Trent Bridge during the second test. In the third Test at the Oval, Karthik collected 91 points with scores of 77 and 22. He was India's leading scorer in the series with a total of 263 runs at a rate of 43.83. (Who won their first series in England in 21 years) Karthik scored an unbeaten 44 to start the ODI series, but after four innings in a row in which he scored no more than four runs, he was benched for the final two games.
In late 2008, he struggled during a home Test series with Pakistan. Karthik only reached single digits once while managing only 39 in two innings of the first two Tests. Sachin Tendulkar was injured for the third Test in Bangalore; Yuvraj scored 170 as his substitute. Due to Dhoni's injury, Karthik, who batted lower in the order, struck 24 and 52 in a high-scoring draw and kept the wickets. As India set a world record for the most extras allowed in a Test inning in the first innings—35 byes were the second-highest number in Test history—Karthik was behind the stumps.

As the opener for the Test series against Australia, Karthik was kept on when Gambhir was injured. However, Dravid was promoted to his opening position so that Tendulkar and Yuvraj could bat in the middle order, hence he was unable to participate in the first two Tests. When Dravid and Yuvraj had trouble adjusting to their new roles. For the third Test of the series, Dravid was reinstated at number three, Yuvraj was benched, and Karthik was not summoned back.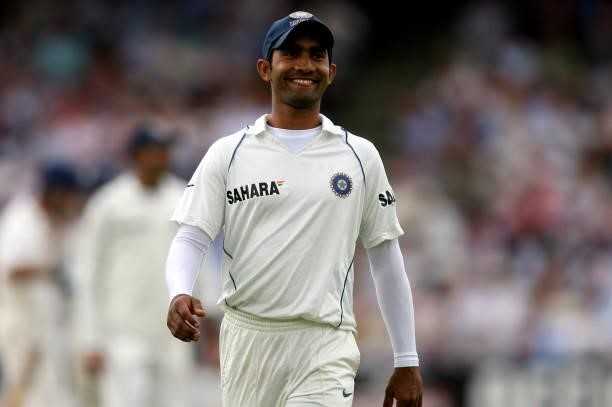 When Dhoni took a break owing to exhaustion for the July 2008 tour of Sri Lanka, he was recalled to the Test team as a wicket-keeper. Karthik participated in the first two Test matches, but he had trouble hitting the middle order. He scored 36 runs at 9.00 but was defeated four times by Muttiah Muralitharan and Ajantha Mendis, both spinners.

He was chosen as the reserve wicket-keeper for the tour of New Zealand after compiling an unbeaten 117 against Kerala in the 2009 one-day competition. Karthik participated in the second Test after Dhoni was injured after watching the T20 and ODI series; he received criticism for dropping multiple catches.

After Dhoni sustained a new injury, Karthik then participated in the opening Test at Chittagong. He scored zero in the first innings and 27, then watched the following game after Dhoni's return.The third player to hit centuries in both innings in a Duleep Trophy final, he scored 183 and 150 against West Zone.
Limited over career
Karthik was added back to the ODI squad in April 2006 so that Dhoni may relax during the last ODI against England in Indore. He was not required to bat as India won by seven wickets without needing him. After scoring 134 runs for India A at 33.50, including a man-of-the-match 75 runs against the UAE, Karthik was then reinstated as reserve wicket-keeper for the tour of the West Indies. He had more opportunities at the international level later that year during the ODI tour of South Africa after Yuvraj Singh was hurt. Karthik struggled as a batsman in three of the ODIs, scoring 42 runs at an average of 14.00 and hitting his highest score of 17 as South Africa won 5-0.

In his 15-year career, Dinesh Karthik has played in 94 ODIs and 32 T20s. He has kept wickets for the Indian side in important ODI and T20I trophies and ICC competitions. Karthik has a strike rate of 143.52 and averages 33.25 in T20s. Despite being passed over for ODIs following the ICC World Cup 2019, Karthik is still a strong candidate for the ICC Men's T20 World Cup in 2022. In a Twenty20 international match against South Africa in 2007, he produced an unbeaten 31 to lead India to a six-wicket victory with one ball remaining.

The following four-match ODI series against West Indies saw Karthik play. He didn't bat in the successful first game, but on a sluggish track at the Barabati Stadium in Cuttack, India recovered from 35/3 to record 189, and he top-scored with 63 as a specialist batsman. Karthik received his first man-of-the-match award as India triumphed by 20 runs. After that, he was chosen for the matchup with Sri Lanka and the 2007 Cricket World Cup. India competed in several ODIs in Ireland against the hosts and South Africa before they toured England. Karthik participated in four games, making 15 runs at 51.0, and keeping two matches' wickets.

He participated in India's earlier games at the inaugural 2007 ICC World Twenty20 in South Africa in September 2007 before Rohit Sharma took his position in the semifinal and championship matches. He participated in just the final game of the series against England in Mumbai, where he made a duck as India narrowly won by two wickets.
Dinesh Karthik's Indian Premier League (IPL) Career
Karthik played wicket-keeping for the Delhi Daredevils in the 2008 Indian Premier League, hitting 145 runs at 24.16 and a strike rate of 135.51. Karthik participated in all 15 of Delhi's games during the 2009 Indian Premier League, which South Africa hosted. His top score was an undefeated 56, which helped Delhi defeat the Mumbai Indians by five wickets in the group stage. He made 17 dismissals while scoring 288 runs at 36.00, passing 40 on three times. Despite winning the tournament's pool stage, Delhi lost to the Deccan Chargers by six wickets in the semi-final because Karthik only scored nine runs.

King XI Punjab paid $900,000 for him in 2011, making him the second-most expensive player on their roster. Karthik signed a reported $2.35 million contract with Mumbai Indians to play in the 2012 Indian Premier League. He spent two seasons (2012) and 2013 playing for Mumbai Indians, where he captured his lone IPL championship that season.
He was repurchased by Delhi in 2014, Royal Challengers Bangalore in 2015, and Gujarat Lions in 2016, who kept him for the 2017 campaign. Karthik was selected by CricBuzz as the IPL XI's wicket-keeper for the 2017 competition. Karthik was acquired by the Kolkata Knight Riders for the 2018 IPL season (replacing Gautam Gambhir), and he helped the team reach the playoffs. Karthik was selected for the Cricinfo and CricBuzz IPL XI in recognition of his achievements during the 2018 IPL season.The squad could only win 3 of their 7 games in the second half of the 2020 season after Karthik handed the captaincy to Eoin Morgan, and they failed to make the playoffs for the second consecutive season.

In IPL 2021, he only scored 223 runs and caused 7 dismissals. DK finished his time with the Kolkata Knight Riders as the team's second-most successful skipper, only after Gautam Gambhir.

Karthik was purchased by the Royal Challengers Bangalore for 5.50 crore during the 2022 IPL Auction. Dinesh Karthik, the designated finisher for Royal Challengers Bangalore, took the 15th Indian Premier League by storm by making the league's death overs bowlers nervous. In nearly every game he played for Royal Challengers Bangalore, the right-handed hitter blasted bowlers for huge sixes in the closing parts of the innings.

Dinesh Karthik scored 330 runs for RCB that season in 16 innings across 16 games, averaging 55.00 and striking out at a rate of 183.33. In 16 innings, he did not get out 10 times while tallying one fifty. Karthik's performances have frequently determined whether the Royal Challengers Bangalore bat first or second for them. Dinesh Karthik's 2.0 performance has caused fans and veteran cricket players to speculate about his chances of playing in the T20 World Cup, which will be held in Australia in October.
Dinesh Karthik's Commentary Career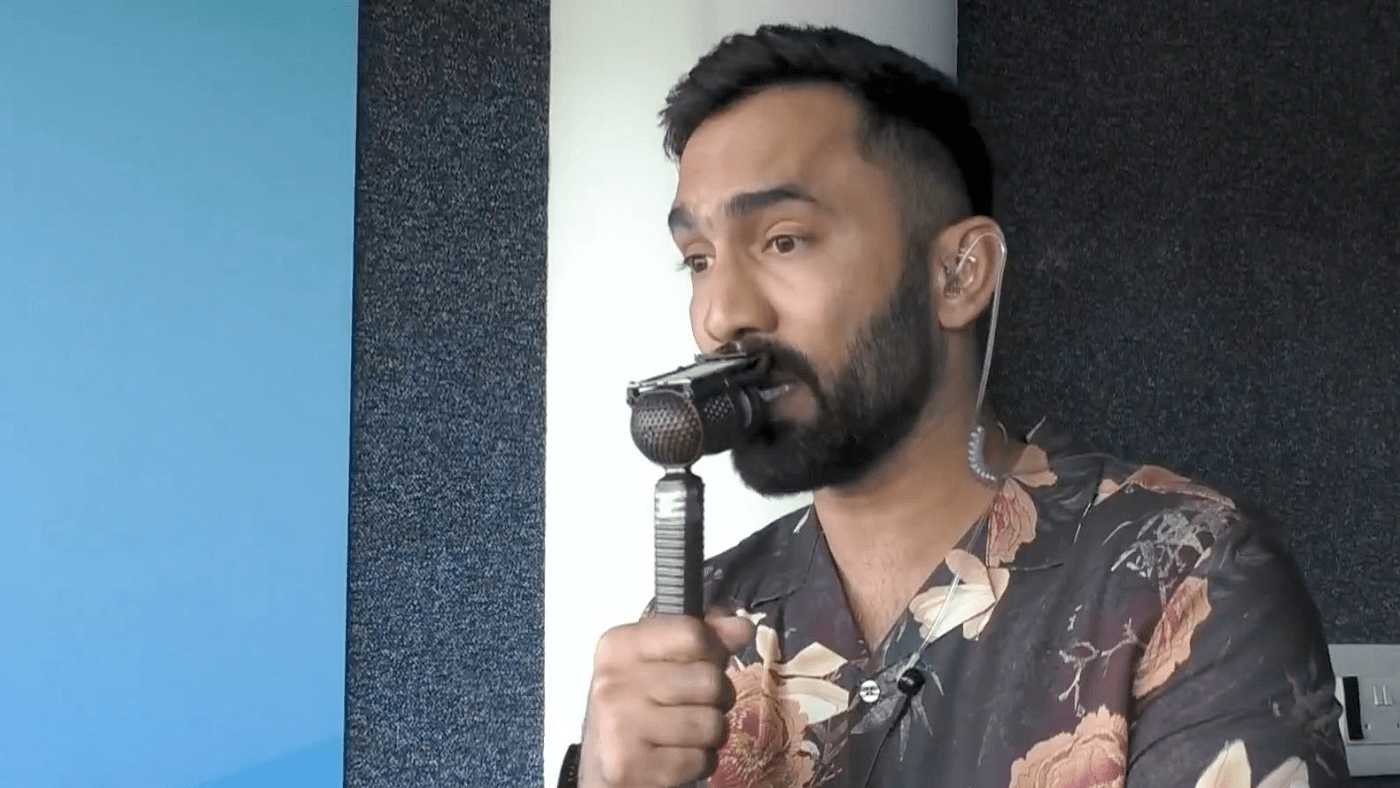 Dinesh Karthik was a member of the commentary panel for the March 2021 T20I and ODI series between India and England. He made his debut behind the microphone for the England and Wales Cricket Board's official broadcasters.

Karthik joined Sky Sports' commentary team for the Hundred's debut season, which was revealed on March 12th, 2021. The only two Indians on the ICC's on-site commentary team for the inaugural ICC World Test Championship final between India and New Zealand in Southampton were Dinesh Karthik and former captain Sunil Gavaskar.

In July 2021, Dinesh Karthik participated in the commentary team for the England-Sri Lanka T20I and ODI series.
Dinesh Karthik's Controversies
Dinesh Karthik's marriage fell apart
Five years into their union, Nikita began to become disinterested and fell in love with Murali Vijay, Karthik's Tamil Nadu teammate. Karthik learned about his wife's affair with Murali Vijay during a pivotal Vijay Hazare Trophy match between Tamil Nadu and Karnataka in 2012. Karthik decided to divorce her as a result of the incident.
Dinesh Karthik's Net Worth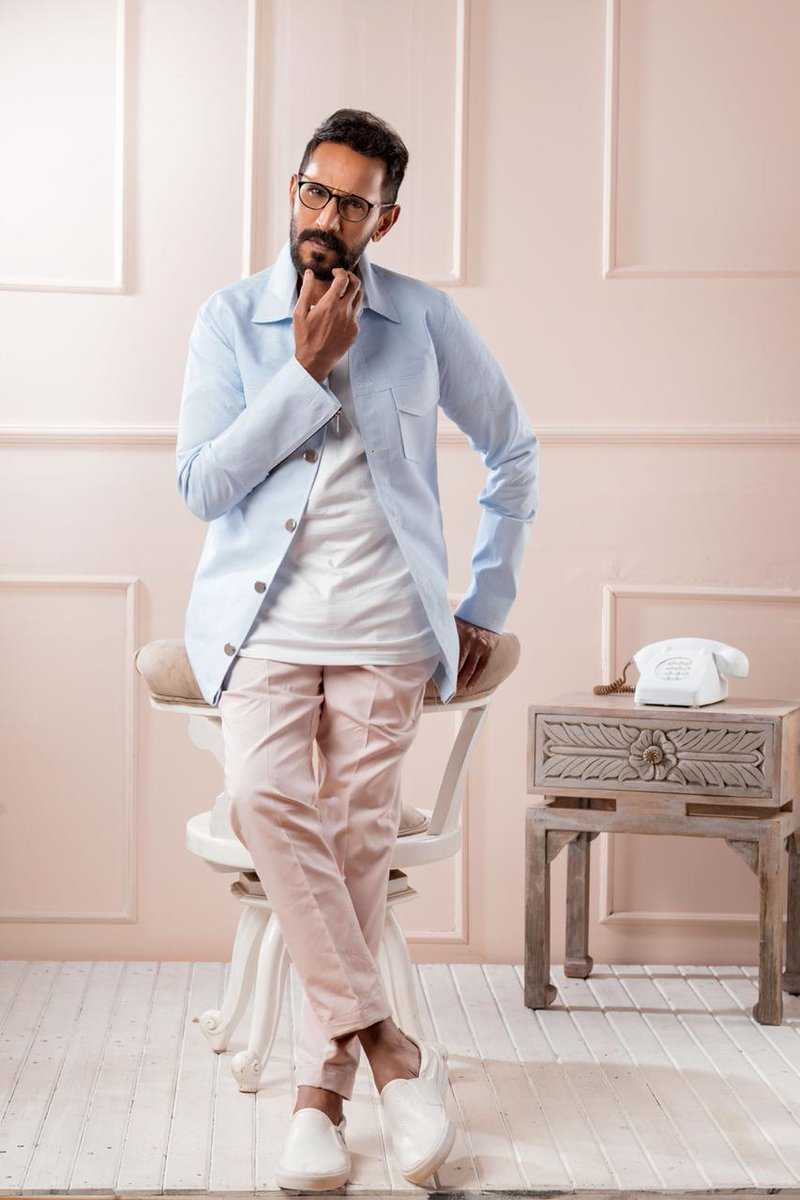 There are a lot of cricket enthusiasts in India who are enamored with both the sport and the players. Dinesh Karthik, an Indian cricket player, is one such team star. Dinesh is the driving force behind India's recent significant triumphs.

He is famous for his superb cricketing abilities and is also referred to by his fans and friends as DK. He is the top-order right-handed batsman for the Indian cricket team. Dinesh Karthik has a $12 million net worth (Rs. 90 Crore).

Cricket is Dinesh's primary source of income. Additionally, he makes a sizable sum of money from national and international cricket competitions as well as the Indian Premier League (IPL). He also costs a considerable sum of money to promote several brands. Dinesh Karthik's net worth and income are both thought to have increased by 40% over the past several years.
One of the most well-liked and financially successful athletes in India and other nations is Dinesh Karthik. He has also made investments in several real estate ventures. In Chennai, Tamil Nadu, Dinesh Karthik is the owner of an opulent luxurious home.

Dinesh Karthik's car collection is fairly modest. Some of the finest luxury vehicles in the world are owned by Dinesh Karthik. Porsche Cayman S is one of the automobile brands Dinesh Karthik owns. Dinesh Karthik has a big fan base all around the world.
Dinesh Karthik's Awards and Achievements
2002 - First Class Debut
2004 - Played in the Under 19 World Cup
2004 - ODI and Test Debut
2006 - T20 Debut
2006 - Man of the match award in twenty20 international
2007 - Played ICC World Cup
2007 - ICC World twenty20
2008 - Made his IPL Debut
2009 - Made captain of Tamil Nadu Ranji Team
Dinesh Karthik's Interesting Facts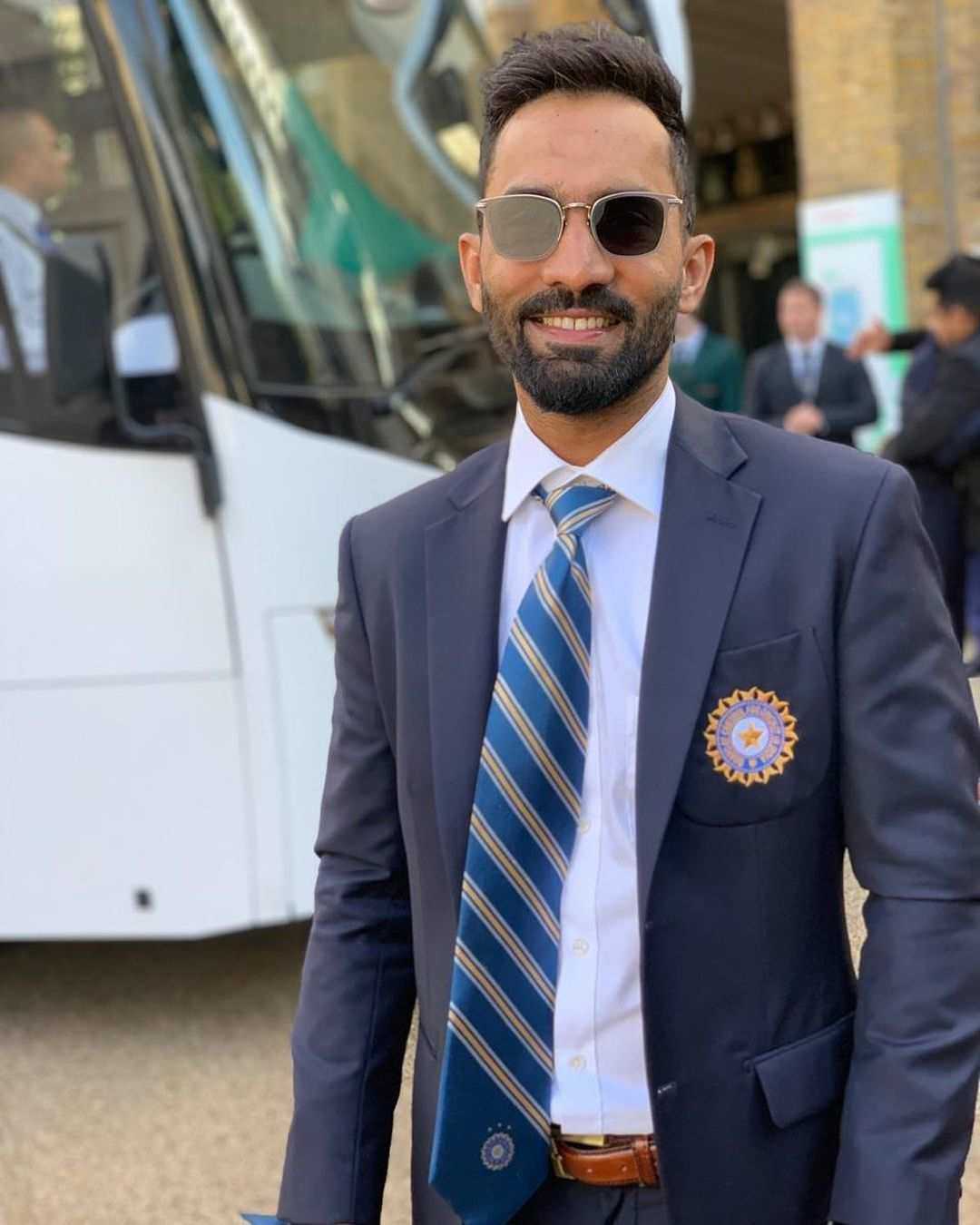 Dinesh Karthik was acquired by Delhi Daredevils for Rs 12.5 crores in 2014, making him the second highest paid player in the IPL.
Dinesh Karthik hit 31* runs off of 28 balls against South Africa in 2006 to give India their first man of the match victory in T20Is.
Dinesh Karthik has participated in the Indian Premier League (IPL) for six different teams: Kolkata Knight Riders, Kings X1 Punjab, Mumbai Indians, Gujarat Lions, and Royal Challengers Bangalore.
First division cricketer Dinesh Karthik's father introduced him to the game and taught him the fundamentals.
Dinesh Karthik gained notoriety in 2004 after defeating Michael Vaughan.
Dinesh Karthik experienced an unexpected Champions Trophy in 2013, scoring two centuries in exhibition games but only managing 81 runs in five games, leading to his quick dismissal.
With Indian TV actress Nigaar, Dinesh Karthik took part in the dance reality series Ek Khiladi Ek Hasina.Khan.
Dinesh Karthik is the most physically fit player on the entire Tamil Nadu squad, according to Robin Singh, who coached him for both Tamil Nadu and the Under 19 World Cup in 2004.
He scored 37 runs in his first-class debut against Baroda while entering at position eight.
Social Media
Frequently Asked Questions