Nia Sharma Biography, Career, Struggles, Controversy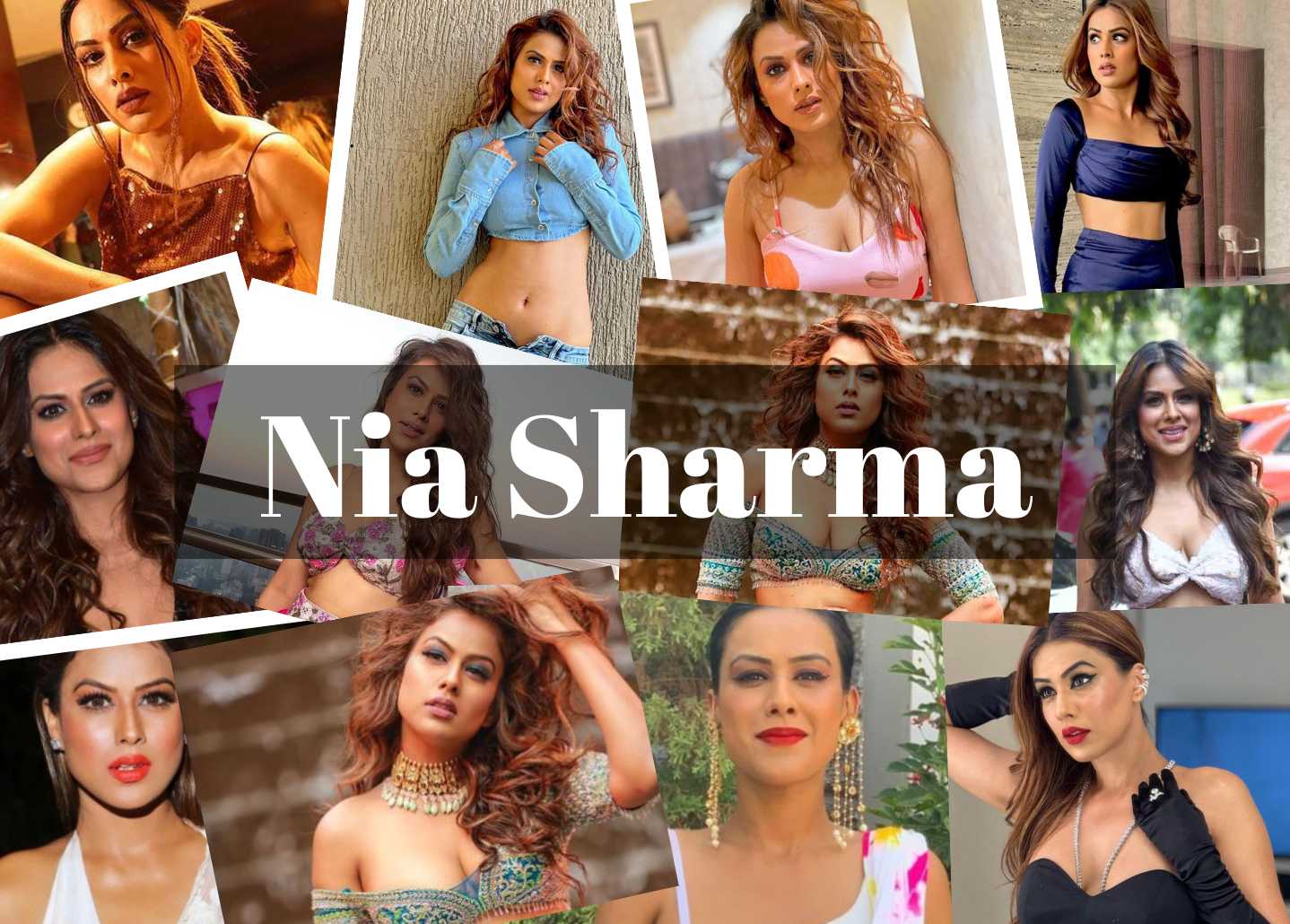 Biography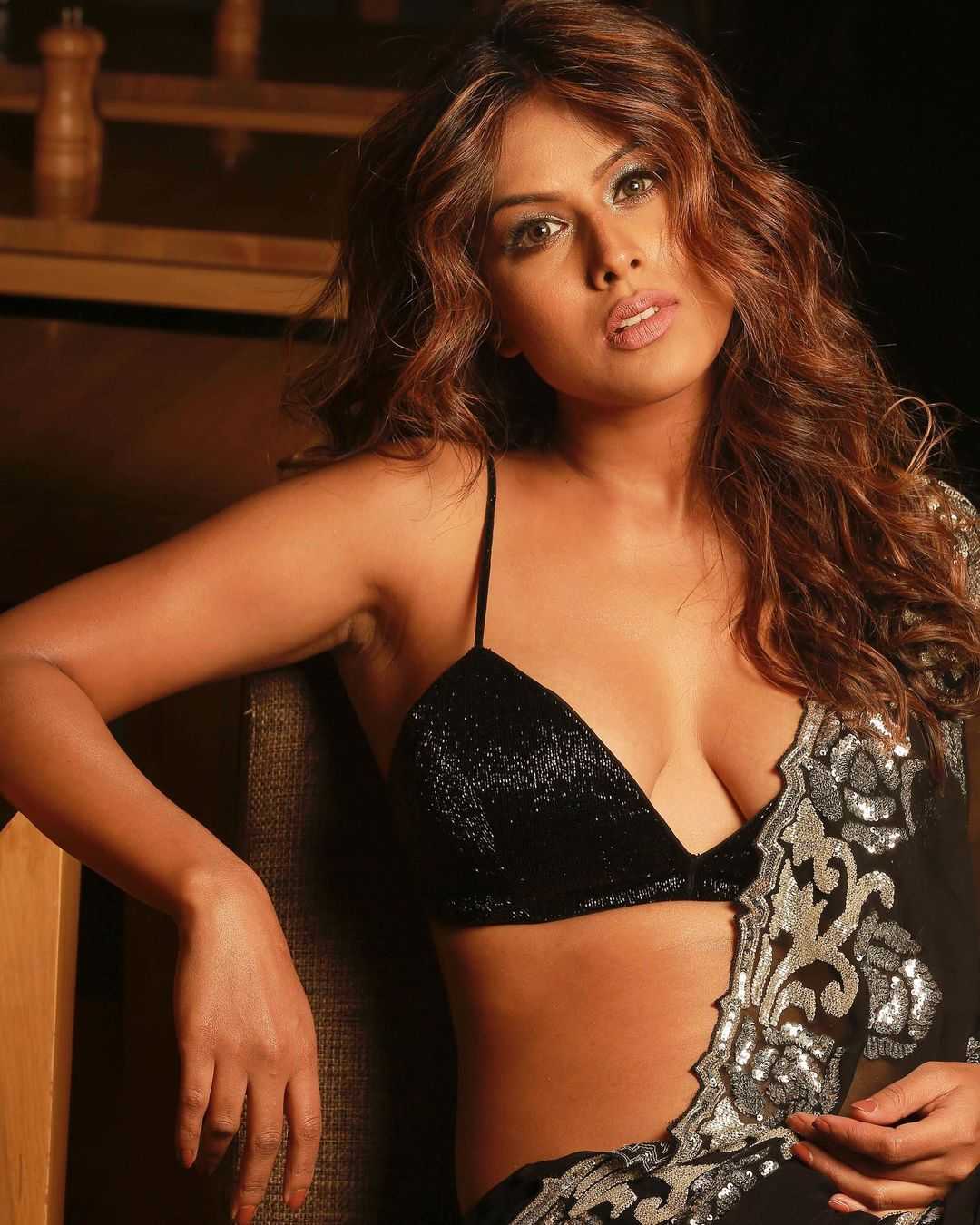 Nia Sharma is an Indian model and television actress. Nia Sharma was born on 17 September 1990. Nia Sharma's age is 32 years as of 2022. Nia Sharma is best known for her roles as Manvi Chaudhary in Star Plus's Ek Hazaaron Mein Meri Behna Hai, Roshni Patel in Zee TV's Jamai Raja, Aarohi Kashyap in Colors TV's Ishq Mein Marjawan, and Brinda Parekh in Naagin 4.

Nia Sharma made her television debut in 2010 with Kaali - Ek Agnipariksha on Star Plus, where she played Anu. She then portrayed Nisha Mehta in the multi-starrer Behenein on the channel. Nia Sharma's first break came when she signed on to play Manvi Chaudhary alongside Krystle D'Souza, Karan Tacker, and Kushal Tandon in Star Plus's Ek Hazaaron Mein Meri Behna Hai, which ran for two years from 2011 to 2013.

Nia Sharma competed in Khatron Ke Khiladi 8 in 2017 and finished as a finalist. Sharma debuted on the web in 2017 with Vikram Bhatt's web series Twisted. She was most recently seen in the second season of her web series Jamai 2.0, which premiered on ZEE5 in March 2021. Nia Sharma is currently competing in Colors TV's Jhalak Dikhhla Jaa 10 dance reality show.

Nia Sharma was ranked third and second in the Top 50 Sexiest Asian Women list published by the British-based Eastern Eye newspaper in 2016 and 2017, respectively. Nia Sharma is an overachiever and a workaholic.
Family
Nia Sharma was born on 17 September 1990. Nia Sharma's age is 32 years as of 2022. Nia Sharma's zodiac sign is Virgo. Nia Sharma was born in Delhi, India. Nia Sharma's father passed away when she was a child. Nia Sharma's mother is Usha Sharma, and her mother is a housewife. Nia Sharma has an elder brother Vinay Sharma, who works for a multinational corporation in Delhi. Nia grew up in a Punjabi family. She has a close relationship with her mother and her older brother.
Education
Nia Sharma finished her education at St. Xavier School in Delhi. Nia Sharma later attended JIMS (Jagan Institute For Management Studies), Rohini in New Delhi for further studies. If not an actress, she aspires to be a journalist. Many people are unaware that she studied journalism at JIMS (Jagan Institute of Management Studies) and aspired to be a journalist. Nia Sharma enjoys biking and frequently goes for a ride. She used to be afraid of water, so she learned to swim to overcome her fear. Nia Sharma is an overachiever and a workaholic. In 2017, she was named one of the 'Top 50 Sexiest Asian Women' by Eastern Eye.
Affairs and Relationships
Nia Sharma and Varun Jain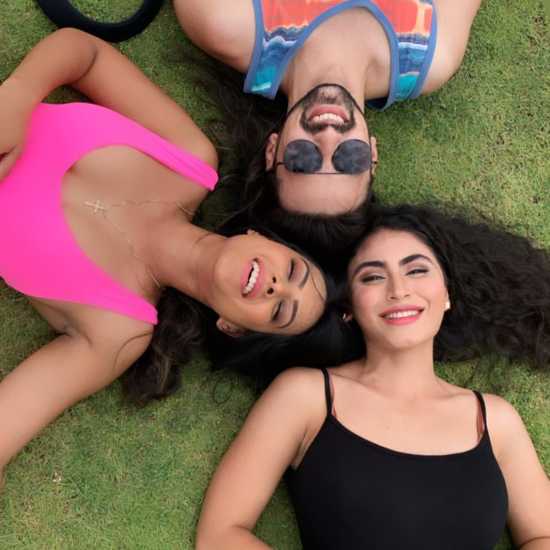 Nia Sharma is unapologetic. The actress, who has appeared in hit TV shows such as Ek Hazaaron Mein Meri Behna Hai, has also made headlines for her personal life. Nia has previously been linked to co-stars Varun Jain and Kushal Tandon, but she isn't bothered by the attention. Nia Sharma, a Jamai Raja actor, is eager to date and is perplexed as to why she is still single. The 26-year-old is interested in dating but claims that no one wants to date her. 'What do I do?' she wonders, adding, 'Honestly, I'm surprised I'm not dating anyone.' In fact, now is the time for me to date.

Nia Sharma and Kushal Tandon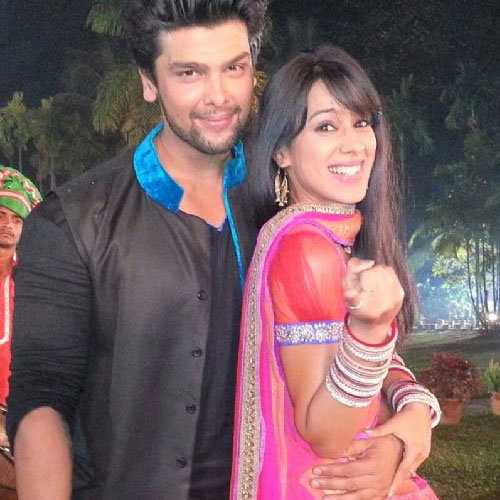 Nia Sharma was asked how important love was to her in a throwback interview with Spotboye. She had declared that finding love was very important to her and that she was looking for it. She also stated that no matter how badly she wanted it, no one was interested in dating her and that she did not experience love.

Additionally, she admitted that she had no qualms about dating an actor and specified her requirements. According to Nia Sharma, she would date an actor if he was attractive. The Naagin actor expressed her shock at not being dating in a separate interview with Hindustan Times about the same topic. She had mentioned that she wanted to date the right person.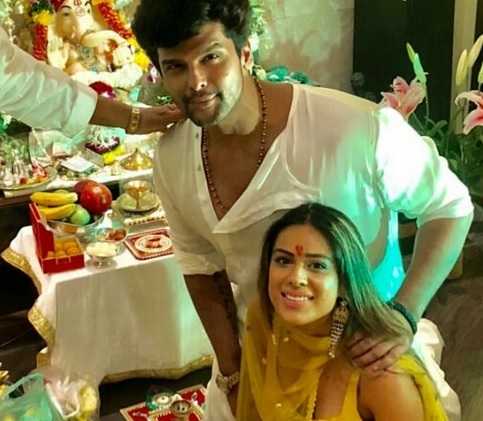 She continued by saying that it was time for her to fall in love and enjoy her relationship with a partner but emphasized that nobody wanted to go on a date with her. Additionally, she stated that she was seeking a serious partner who had marriage as their ultimate goal in life. When asked about her rumoured affair with Kushal Tandon, she said it was all a rumour.

She had dismissed it as a false rumour and stated that she would not allow it to affect her. She had stated that the two of them were simply friends who had always been and would continue to be. She didn't want to explain anything to anyone because the more she talked about it, the more people made up stories about it.

Nia Sharma and Rrahul Sudhir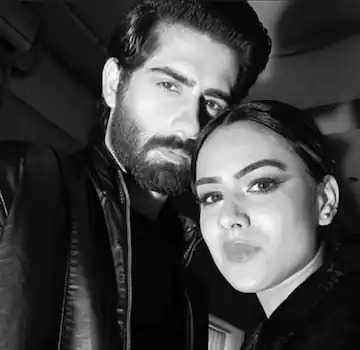 Nia Sharma, the popular television actress, is one of the most beautiful and hottest actresses in the industry. Aside from her fashion sense and acting abilities, she makes headlines due to relationship rumours. For quite some time, rumours have circulated that Nia Sharma is dating actor Rrahul Sudhir, and their relationship has remained under the radar of the media. Nia and Rrahul previously collaborated on the popular web series Twisted. Their fans have speculated about their relationship since then. Nia Sharma opened up about her alleged boyfriend, Rrahul Sudhir, in an interview with ETimes, admitting that she is extremely close to him. Reflecting on their long-standing friendship, the actress revealed that Rrahul is one of the funniest and most well-mannered people she knows. However, Nia was also questioned about the ongoing media speculation about her relationship with Rrahul. In response, Nia played the celebs' favourite 'good friends' card once more.
Career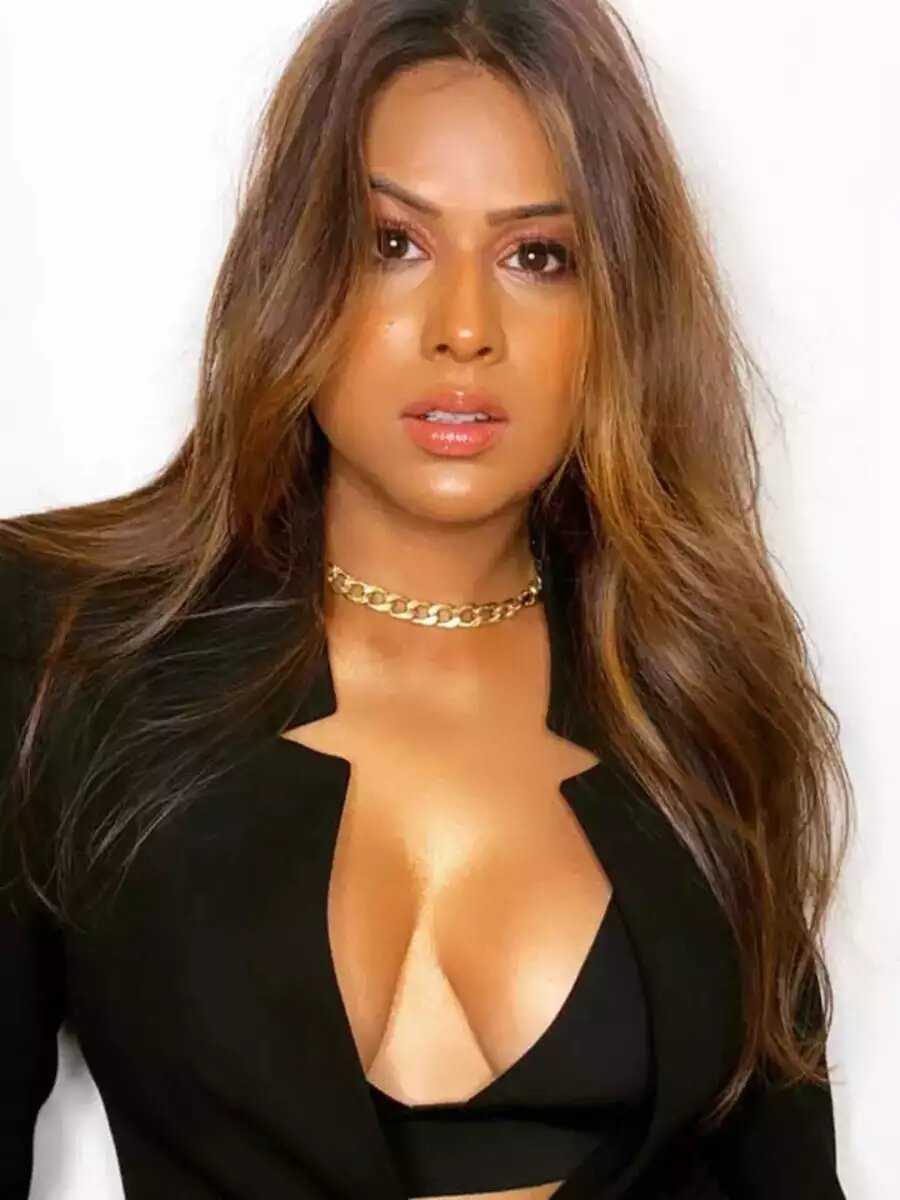 Nia Sharma wanted to be a journalist before pursuing a career in acting. Nia Sharma appeared in Kaali - Ek Agnipariksha (2010), Bhehenein (2011), Ek Hazaaron Mein Meri Behna Hai (2014), Jamai Raja (2018), and Naagin- Bhagya Ka Zehreela Khel 2020.

In 2017, Nia appeared on Fear Factor - Khataron Ke Khiladi 8 and Rasoi Ki Jung Mummyon Ke Sang. In 2020, she appeared in Khatron Ke Khiladi - Made in India. She appeared as a guest in several shows, including Pavtra Rishta in 2014, Qubool Hai in 2014, Tashan-e-Ishq, Bhaag Bakool Bhaag in 2017, Meri Durga in 2018, Udaan Sapno ki, Internet Wala Love, and Ace Of Space 1 in 2018.

Nia Sharma became a well-known actress in the Indian television industry thanks to her roles in Ek Hazaaron Mein Meri Behna Hai, Jamai Raja, Ishq Mein Marjawan, and Naagin: Bhagya Ka Zehreela Khel. The British-based Eastern Eye newspaper's list of the Top 50 Sexiest Asian Women ranked Sharma No. 3 in 2016 and No. 2 in 2017. Sharma was ranked No. 2 in The Times' list of the most desirable TV women in 2020.

TV Shows and Web Series
Ek Hazaaron Mein Meri Behna Hai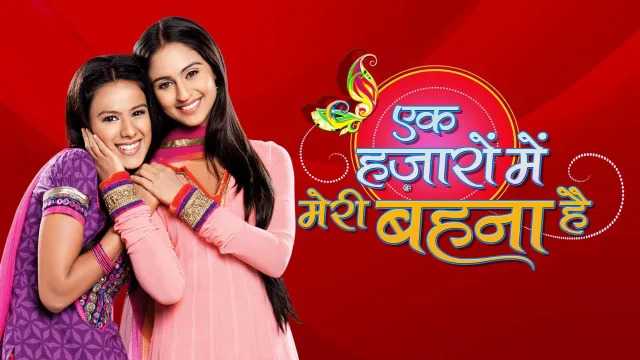 Maanvi and Jeevika are two sisters who live in upscale Delhi until their parents die and they become orphans. When they are orphaned, they must live with a middle-class traditional family in Rishikesh. This is a challenge for them because they must change their demands and desires, as well as try to change their lives, in order to settle down in a traditional middle-class family. Jeevika is the older of the two sisters, while Maanvi is only two years her junior. Although Jeevika is far more mature than Maanvi, it is Jeevika's responsibility to keep an eye out for Maanvi.

Maanvi is very giving and tries to solve everyone's problems, but she always ends up tying everything up, and Jeevika has to rescue her from such situations. The story of the drama serial Ek Hazaaron Mein Meri Behna Hain revolves around their unconditional love for each other, but the question is who will look after Maanvi once Jeevika marries and has her own life to manage. Aside from sisterhood, there is a love story in the drama, indicating that this show, like the others, will last a long time.

Ishq Mein Marjawan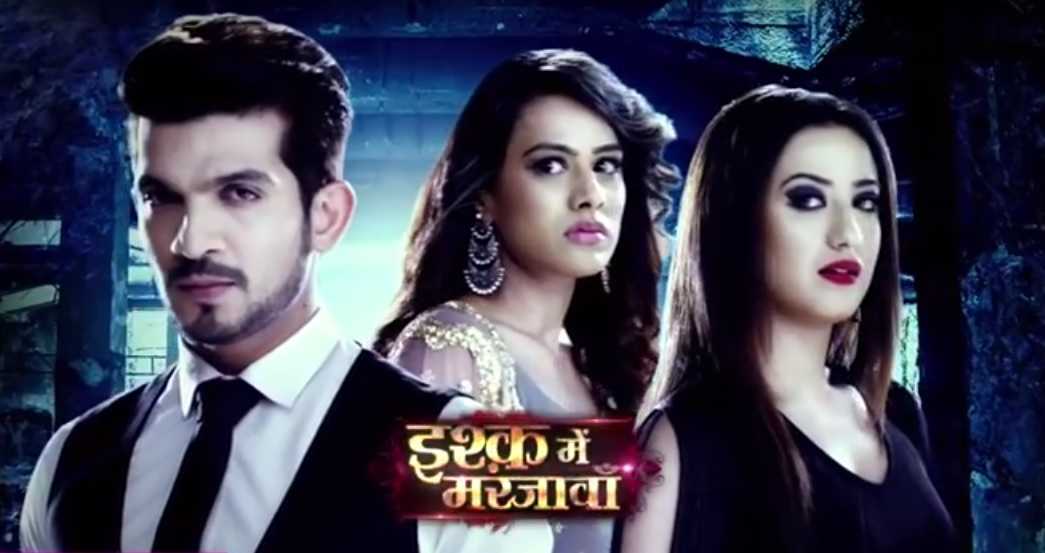 Deep Raichand, an intelligent and wealthy man, meets the beautiful Aarohi Kashyap at a party and falls in love with her, despite the fact that he is already married to her look-alike Tara Raichand, a serial killer. Deep, in fact, does not love Aarohi, and he and Tara only want to frame Aarohi for Tara's murders. When Deep tells her he loves her (which is actually a brag), she tells her about her boyfriend Vishal. Tara murders him (in order for Aarohi to accept Deep's proposal), and his plan succeeds, as the broken Aarohi marries Deep.

Deep gradually begins to fall in love with her in real life due to her nature, while she also feels the same for him. Tara confronts Deep because she suspects he has feelings for Aarohi. He denies it. Ishq Mein Marjawan is a romantic thriller television series in India. It aired on Colors TV from September 20, 2017, to June 28, 2019. Beyond Dreams Entertainment's Yash A Patnaik produced the film. Arjun Bijlani, Aalisha Panwar, Nia Sharma, and Sonarika Bhadoria starred in it. It is the first film in the Ishq Mein Marjawan franchise.

Naagin: Bhagya Ka Zehreela Khel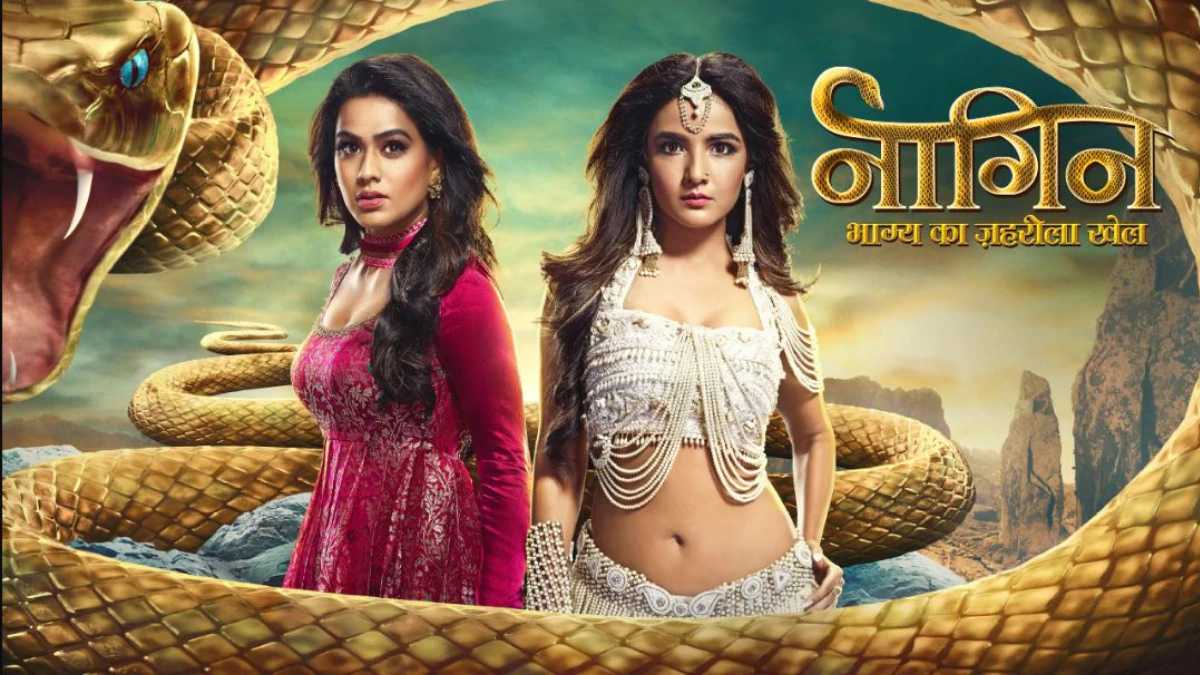 Naagin (transl. Female serpent) is a Hindi-language supernatural fiction television series produced by Ekta Kapoor under the banner of Balaji Telefilms. From 1 November 2015 to 5 June 2016, the first season aired. Mouni Roy, Arjun Bijlani, Adaa Khan, and Sudha Chandran starred in it. The second season aired from October 8, 2016, to June 25, 2017. Mouni Roy, Karanvir Bohra, and Adaa Khan starred in it. From 2 June 2018 to 26 May 2019, the third season aired. Surbhi Jyoti, Pearl V Puri, and Anita Hassanandani starred in it. The fourth season was dubbed Bhagya Ka Zehreela Khel (transl. Female serpent: the poisonous game of fate). It began airing on December 14, 2019.

Its broadcast was halted on March 22, 2020, due to the Covid-19 outbreak, and resumed on July 18, 2020. It came to an end on August 9, 2020. Nia Sharma and Vijayendra Kumeria starred in it. From 9 August 2020 to 6 February 2021, the fifth season aired. Surbhi Chandna, Sharad Malhotra, and Mohit Sehgal starred in it. The sixth season premiered on February 12, 2022, and stars Tejasswi Prakash, Simba Nagpal, and Mahek Chahal in the first generation and Tejasswi Prakash, Pratik Sehajpal, and Amandeep Sidhu in the second generation.

Jamai 2.0
Jamai 2.0 Season 2 was a much-anticipated sequel with enough loose ends. The ZEE5 Original has recently debuted on the app. The web series follows the lives of Roshni, Sidharth, and DD, whose lives are intertwined due to past events. Jamai 2.0 season 2 stars Nia Sharma, Achint Kaur, and Ravi Dubey in a twisted tale that unfolds many cards for the audience to connect the dots and finally understand Sidharth and DD's history. The story begins with Roshni and Sidharth (Nia Sharma and Ravi Dubey) spending time together in their bedroom after moving into DD's (Achint Kaur) mansion. Roshni is overjoyed to have Sid around all the time, but she is also concerned because he frequently disappears without informing her. A flashback shows Sidharth and Pritam working on gathering information about DD. The first season ended on a cliffhanger with DD meeting someone in Mumbai, and it is revealed that it is her son Ajit Patel, whom she has declared dead in order to keep him from being a murder convict. The second season centers on DD's son Ajit Patel, who plays Sid, and his determination to find him and exact revenge for his sister's murder.

Twisted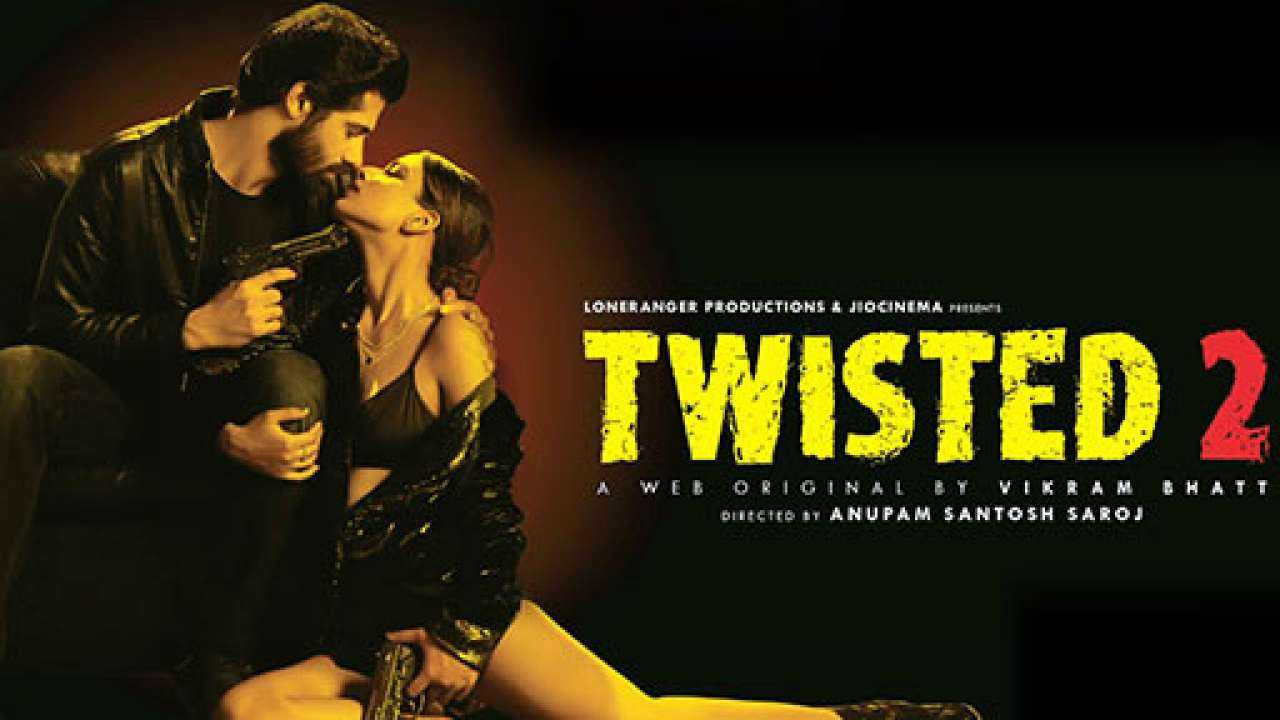 The show, produced by Vikram Bhatt and JioCinema, will premiere on his recently launched OTT platform, VB on The Web, and for Jio users on JioCinema on April 25. Twisted 2 tells the story of Aliyah Mukherji, who is accused of murdering her boyfriend Vinod. Aaryan appears, but this time he is an ex-cop and an alcoholic scarred by his failing career. He is enraged and wants to avenge Aliyah for duping him the first time, but there is no law to stop him this time. It will be fair means if possible, and foul means if necessary. The two are now on a quest to prove the other wrong, and the plot progresses with more twists and turns and suspense than the first installment. Twisted 2 will be directed by Anupam Santosh Saroj and will star Karishma Kotak, Tia Bajpai, Achint Kaur, and Sahel Phull.
Jhalak Dikhhla Jaa Season 10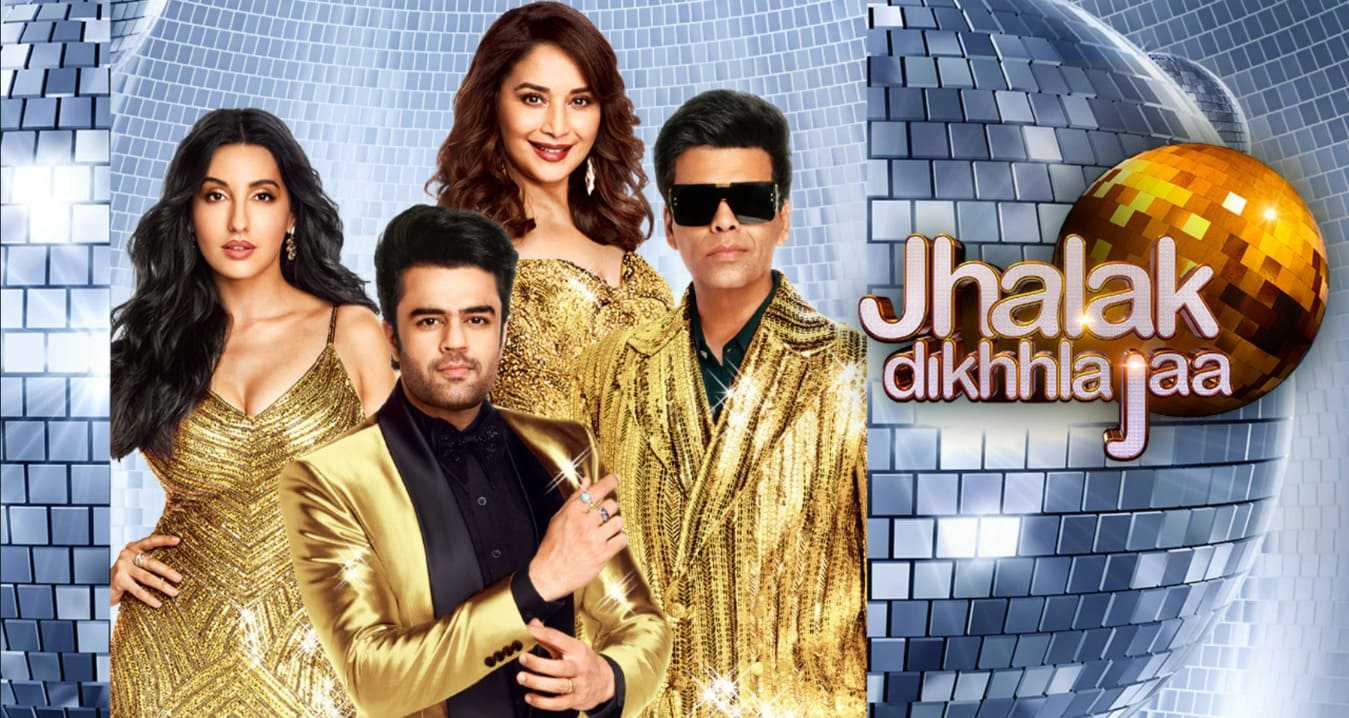 Jhalak Dikhhla Jaa 10 is the tenth season of Jhalak Dikhhla Jaa, a BBC Worldwide Productions Company-produced Indian reality and dance television series. Manish Paul hosts the season, which is judged by Karan Johar, Madhuri Dixit, and Nora Fatehi. The series will premiere on Colors TV on September 3, 2022, and will be available digitally on Voot.

Upcoming Movies/ TV Shows/ Music Videos
Paisa Paisa
'Paisa Paisa,' a new music video starring celebrated television actress Nia Sharma. Nia, who is very excited about 'Paisa Paisa,' her 12th music video, stated, 'This being my 12th music video, I've dabbled in all kinds of genres by now.' I've probably left nothing out, from dance numbers to heartbreak songs. The title 'Paisa Paisa' sounded odd, and the storyboard was equally entertaining to be a part of. I hope it makes its way into the clubs soon and gets everyone grooving.'

In addition to Starboy, who appears in the video, Nia stated, 'It was a very different experience because this song is very unique.' We didn't plan on using Paisa Paisa as a hook line when we started, but the beat was so good that it fits perfectly. 'G Skillz has done an excellent job. The hook line came first, followed by the lyrics, which were written in 15-20 minutes. We stuck to our naughtiness and added a few of the girls' names so that they could wait to hear them and make reels based on that. We're crossing our fingers.'Gaurav Mehra directed the video, which was posted on YouTube.

Career Timeline
TV Shows
Web series
Music videos
Struggles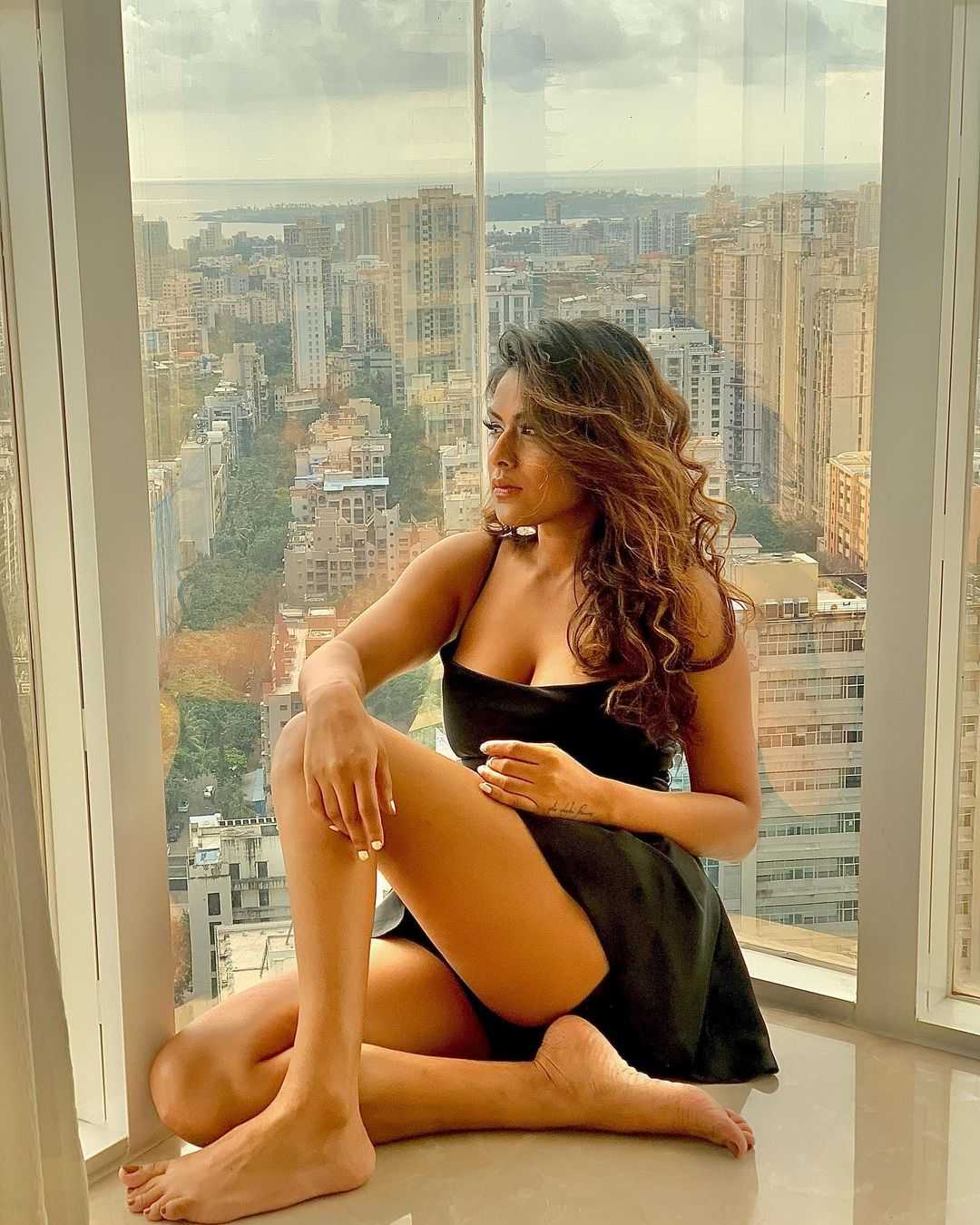 Actress Nia Sharma recalls being out of work for more than nine months and not being able to earn a single penny while living alone in Mumbai. After appearing in the Star Plus show Kaali as a supporting actor, she rose to prominence with her performance in Ek Hazaaron Me Meri Behna Hai alongside Krystle D'Souza. While it may appear that there was no turning back for Nia after the show, the actor was forced to sit idol for nine months following the show's success.

Nia revealed to radio host Siddharth Kanan while promoting her latest music video Do Ghoonth that before she got Jamai Raja, her other popular show on ZEE TV, she was living in Mumbai by herself and no one offered her work. The actor emphasized that there were no additional sources of income available back then because there was no social media. 'When I came into this industry, I was all by myself,' Nia was quoted as saying. I'd just finished Ek Hazaaron Mein Meri Behna Hai, the show that launched my career. Uske baad poora ek saal ka gap tha (There was a year gap after that).'

'There was a nine-month gap between Ek Hazaaron Mein Meri Behna Hai and Jamai Raja,' she continued. In Mumbai, I was completely alone. I had no friends because I was obviously new. I remained in my shell. I worked on myself by starting to learn belly dancing. Woh jo 9 mahine guzar gaye ki koi kaam nahi tha, kuch nahi tha, not a single penny earned, no friends... I believe that 'woh ek period tha jo mujhe dobara nahi jeena tha' (I never want to relive those nine months when I had no work, no friends, and didn't earn a single penny), shared Nia Sharma in her interview.

Controversies
The 'dirty' birthday cake of Nia Sharma
Nia Sharma had cut a pen*s-shaped birthday cake for her 30th birthday. The photos had gone viral, and many people had criticized the actress. On social media, she was dubbed 'shameless.' Nia Sharma, the actress, recently celebrated her 30th birthday and took to social media to share photos and videos from the festivities. The actor's birthday cake, which was shaped like male genitalia, drew everyone's attention. Nia, who was last seen in Naagin 4, has come under fire for posting vulgar images on social media. The actor, on the other hand, remained unfazed. In her most recent interview with news agency IANS, the actress addressed all of the backlashes she received for her 'dirty' birthday cake.
Nia Sharma and Reyhna Pandit's lip-lock
Reyhna has a close friendship with Nia Sharma that dates back to their Jamai Raja days. Their sizzling dance videos go viral on social media. Their glam photos draw a lot of attention from fans all over the world. A few years ago, the two BFFs made headlines when they kissed while filming their show Jamai Raja. The lip-lock photo elicited some unusual reactions. Fans went crazy over the photo, and it received a lot of criticism. Following that, they kissed at a Holi party in 2019.
Net Worth and Income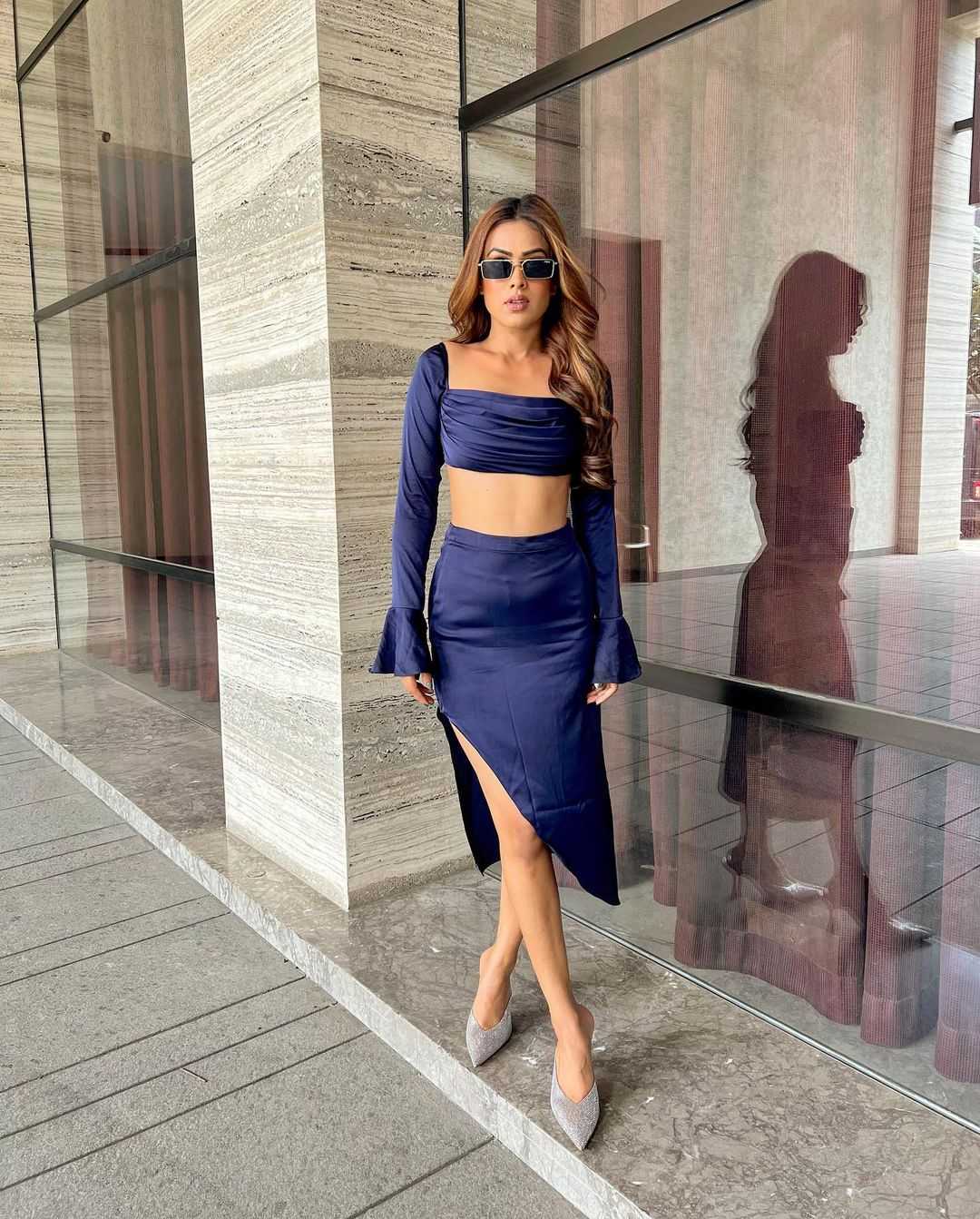 The amount of assets that surpass liabilities is referred to as net worth. Cash, real estate, and anything else of value are examples of assets. It is the value of everything you own. Net worth is not calculated on a yearly basis. Net worth is determined by deducting all liabilities from all assets. Net worth is determined by deducting all liabilities from all assets. So, how much is Nia Sharma currently worth?

According to some sources, Nia Sharma has a net worth of 59 crores in Indian rupees, which translates to $8 million in US dollars in 2022. She is one of television's highest-paid actresses and has appeared in a number of shows. Nia Sharma earns over 30 lakh rupees per month. Her income is derived from Hindi serials, TV shows, and online series, for which she charges a high fee.

Nia Sharma is compensated Rs. 80,000 per episode. She also earns money from products, sponsorships, and television commercials. Nia charges around 60 lakhs for a brand endorsement. She rose to prominence in the country as a result of her appearances on popular shows, and her net worth has increased year after year. Nia Sharma's annual salary is estimated to be in the seven figures.

Awards and Achievements
Indian Television Academy Awards, India
2015 Indian Television Academy Award GR8! Performer of the Year - Female Jamai Raja (2014)
2012 Indian Television Academy Award Best Actress - Popular Ek Hazaaron Mein Meri Behna Hai (2011)
Star Parivaar Awards
2012 Star Parivaar Award Nayi Soch Kirdaar Award Ek Hazaaron Mein Meri Behna Hai (2011)
Zee Rishtey Awards
2014 Zee Rishtey Award Favourite Saas Bahu Rishta Jamai Raja (2014)
2014 Favourite Nayi Jodi Jamai Raja (2014)
8 Interesting Facts
Neha Sharma is Nia Sharma's real name. She changed her name before entering the entertainment industry because Neha sounded too common to her.
Many people are unaware that she studied journalism at JIMS (Jagan Institute of Management Studies) and aspired to be a journalist.
Nia Sharma Sharma was ranked No. 5 on Eastern Eye's list of the Top 50 Sexiest Asian Women. Wow! That is an outstanding accomplishment. Kudos to her.
A UK-based weekly newspaper named Nia Sharma the second Sexiest Asian Woman in 2017. Last year, she fell to third place.
Nia Sharma's slim figure is due to her obsession with health. In one of the interviews, she stated that she is willing to go hungry in order to have a flat stomach. She also avoids fast food and chocolate.
Nia Sharma's first foray into the television world occurred when she was cast in the serial-Kaali.
Nia Sharma's male friends can rejoice because she is reportedly single. 'I am very much single,' she said when asked about her relationship status. I'd like to fall in love once more. I had a boyfriend in high school, and it was a harmless relationship.
It's unfortunate that the relationship didn't last forever, but I'm looking forward to having someone special back in my life. If I find Mr. Right, I'd definitely like to marry.'
Nia Sharma despises waiting and prefers to make things happen. A can-do attitude!
Profile Summary
How to book a personalised celebrity video wish from a celebrity similar to Nia Sharma?
Knowing about Nia Sharma is so much fun. How about getting a message from a celebrity similar to Nia Sharma? Tring makes it possible!

Now you can get a personalised celebrity video message from over 12000+ celebrities!

What's better than your favourite celebrity making a video for your loved ones? This is your chance to get a personalised celebrity message from celebs like Daisy Shah, Shankar Mahadevan, Shaan, Salim Merchant, Shraddha Arya and many more!

All the best experiences, moments and special wishes in one FREE Celebrity Video!

It takes just 4 steps to share the best anniversary wishes with your wife. Surprise your loved ones now!


Click here to fill out the form above.
Fill in the required details
Click on "Claim Your Rewards"
Select your favourite celebrity.
Your Personalised Celebrity Shoutout Video/Message will be delivered to your mail/Whatsapp, which takes care of your pocket as well!
Ready to make memories?
Book your wish now!
Social Media
Frequently Asked Questions