Ravi Dubey | TV Shows, Host, Wife, Age, Biography, Net Worth

Violeena Vargav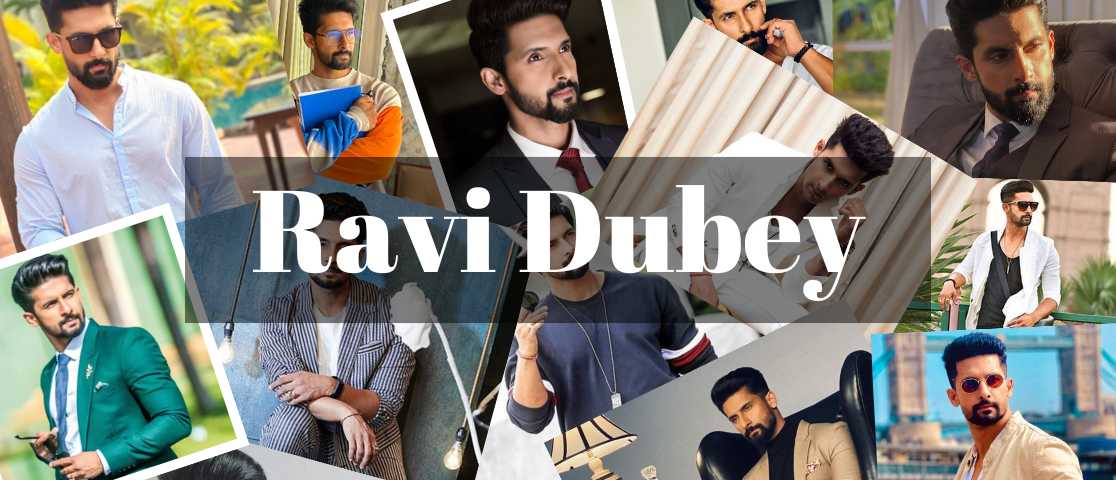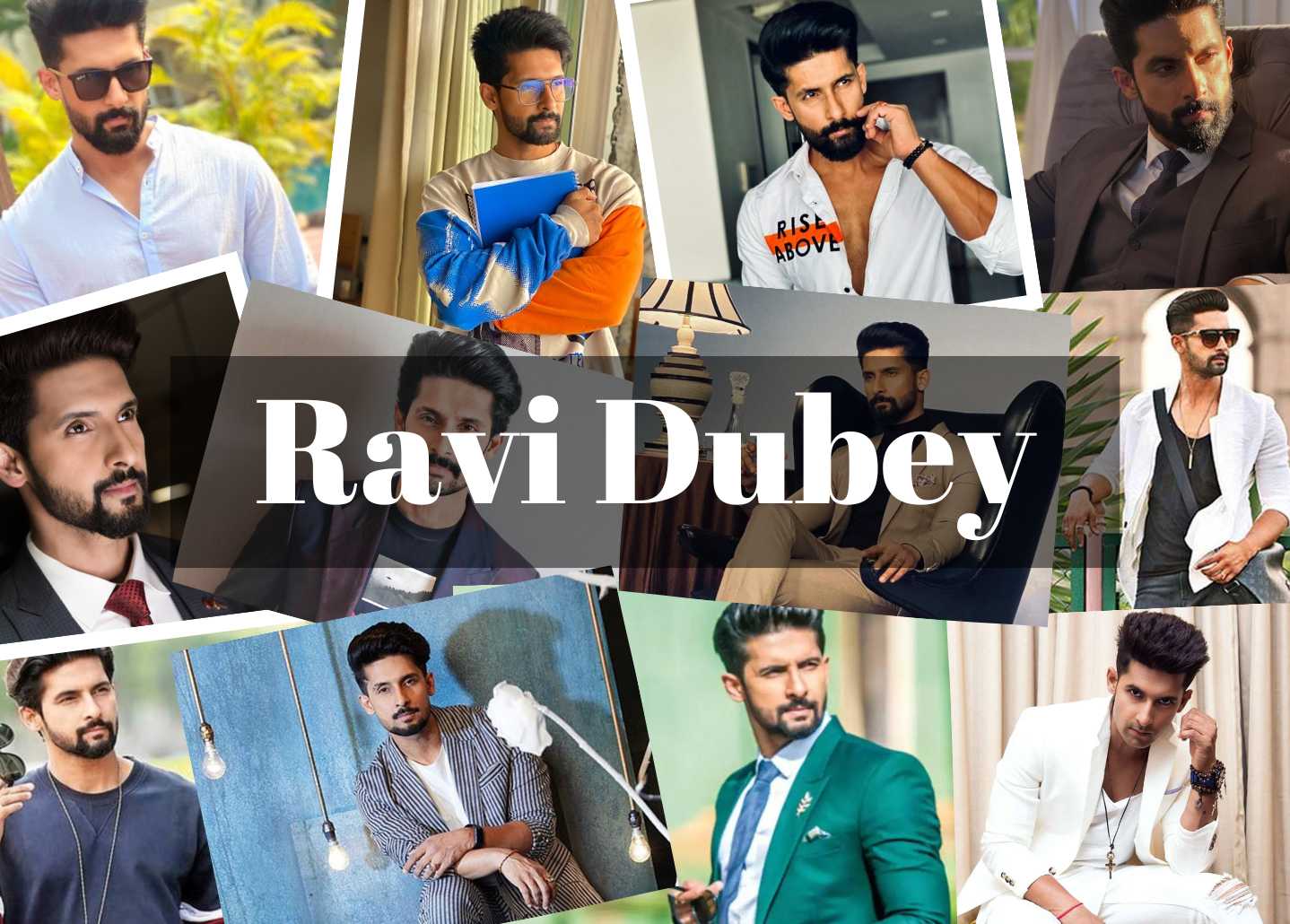 Ravi Dubey's Biography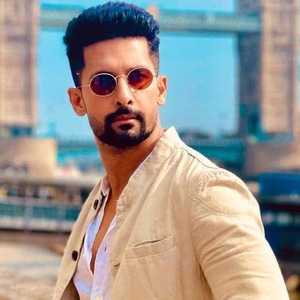 Ravi Dubey is a famous Indian Television Actor, Model, and Producer. After beginning his career as a model, Dubey transitioned into acting in 2006 when he was cast as Ravi Agarwal, the co-lead in the DD National television series Stree... Teri Kahaani, which was created by Dilip Kumar and Saira Banu. Later, he played the minor character of Veer in the soap opera Doli Saja Ke on Sahara One. After that, he made an appearance as the male lead in Yahan Ke Hum Sikandar, playing the part of Ravi.

Ravi Dubey's birthday is 23 December 1983. Ravi Dubey's birthplace is Gorakhpur, Uttar Pradesh, India. Ravi Dubey's age is 39 years, as of 2022. Ravi Dubey's religion is Buddhism. Ravi Dubey's zodiac sign is Capricorn. Ravi Dubey's height is 1.78m or 5'10.

In addition to Reliance, TVS Victor, Mrs. Marino, Gee Pee Mobile, Nestle, ICICI, Action Milano Shoes, Fairever, Santro, and Water Kingdom, Ravi Dubey has created up to 40 television commercials. Vinay Rohrra was replaced by Dubey in December 2008 to play the male protagonist in the Zee television series Ranbir Rano. After the episode concluded, Dubey was paired with Sargun Mehta in the serial opera 12/24 Karol Bagh on Zee television.
In the love drama Saas Bina Sasural on Sony Entertainment Television in October 2010, Ravi Dubey played Tej Prakash Chaturvedi, the male lead, alongside Aishwarya Sakhuja. Dubey began his Bollywood film career while working on the show; he signed for Aron Govil's 2011 Hindi flick U R My Jaan. Dubey took part in the reality-based comedy series Comedy Circus, named Kahani Comedy Circus Ki, on Sony Entertainment Television in January 2012. Along with Sargun Mehta, Dubey took part in the fifth season of the celebrity couple dance reality series Nach Baliye on Star Plus television in December 2012. And at the show's conclusion on March 23, 2013, He was named the first runner-up. In 2013, Dubey also took part in Nach Baliye Shriman vs. Shrimati, another celebrity pair dance reality series.

In May 2013, Ravi Dubey began presenting television programmes. He took Mohit Malhotra's place as host of India's Dancing Superstar on Star Plus television. He was approached in September 2013 for the lead part of Rajbir in Rashmi Sharma's programme Desh Ki Beti Nandini, but he had already committed to another project. Dubey and Shweta Salve both participated in the ramp event Fashion Ka Jalwa put on by the Indian Television Academy.

In the soap opera Jamai Raja on Zee television, which premiered in March 2014, Ravi Dubey received the male lead role. He co-stars with Nia Sharma as Siddhart Khurana. 2017 saw Dubey take part in the daring reality series Fear Factor: Khatron Ke Khiladi 8 on Colors. Along with Dipika Kakar and Asha Negi, Dubey participated in the Colors comedy competition Entertainment Ki Raat in November 2017. Along with his spouse Sargun Mehta, Rithvik Dhanjani, and Asha Negi, he also took part in the reality competition Lip Sync Battle on Star Plus. Rising Star, a singing reality series on Colors, was hosted by Ravi in January 2018. He also served as the host of the Star Plus game show Sabse Smart Kaun in June 2018. Aditya Narayan was replaced as host of the seventh season of Sa Re Ga Ma Pa L'il Champs on Zee TV by Dubey in February 2019.

With the web series Jamai 2.0, a remake of his Zee TV programme Jamai Raja, Ravi Dubey made his debut in the digital world alongside Nia Sharma. Positive reviews for the first episode of the series. Positive reviews followed the February 2021 release of the second season. He currently performs as the principal actor in the well-liked Indian web series MatsyaKaand on mxplayer, which has one of the highest ratings and most viewers. With his wife Sargun Mehta, he founded Dreamiyata Entertainment Pvt Ltd in 2019 and co-produced a number of movies. Udaariyaan, a television series created by Dreamiyata Entertainment and shown on Colors TV, debuted in March 2021.
Claim Your FREE Celebrity Shoutout
✕
Claim Now!
Ravi Dubey's Family and Ravi Dubey's Education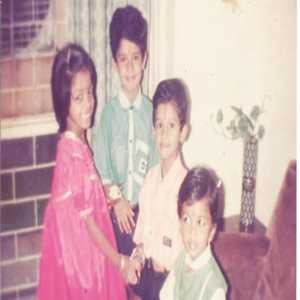 Ravi Dubey's father's name is Sh Gyan Prakash Dubey and his mother's name is Sudha Dubey. The father of Ravi Dubey holds a degree in civil engineering and has held senior managerial positions with numerous real estate companies in the Delhi/NCR region. Ravi was born in Gorakhpur but his hometown is Rampur, Uttar Pradesh.

Ravi Dubey completed his high school education in his hometown itself. He then went to Delhi University for higher education. Soon he dropped out of Delhi University and moved to Mumbai. He enrolled himself at Rajiv Gandhi Institute of Technology to pursue B.Tech in Electronics and Telecommunications. After failing his exam, Ravi started focusing on modeling.
Talk To Similar Celebrities
Ravi Dubey's Marriage
Ravi Dubey's wife's name is Sargun Mehta. On the sets of Sargun's 2009 debut programme 12/24 Karol Bagh, Ravi and Sargun met for the first time. Beginning as on-screen lovers, they eventually made their relationship a reality.

Sargun made their romance official after five months of courting, and they went on to become one of the most adored couples on Indian television. Sargun describes Ravi as the least romantic person imaginable, whereas she sees herself as a Jane Austen heroine.

On the sets of Nach Baliye Season 5, the dance reality programme they appeared in, in December 2012, Ravi Dubey prepared a cinematic proposal for her. On live television, Ravi proposed to his girlfriend after their performance while getting down on one knee. On December 7, 2013, the couple exchanged vows in a conventional Hindu ceremony, almost a year after Nach Baliye.

Ravi Dubey and Shargun Mehta have been married for 8 years, as of 2022. One can tell that they're still going strong by taking a quick peek at their Instagram. They have shown their admiration for one another in numerous interviews. Sargun claims that their slogan for a happy marriage and what has enabled them to remain a pair is the fact that they are friends first and partners second. They also think that allowing each other room to breathe allows them to develop as people.
Ravi Dubey's Career
Following roles in less successful shows like Doli Saja Ke and Yahan Ke Hum Sikandar, Ravi Dubey started his acting career in 2006 with a parallel lead role in Stree Teri Kahaani. He then went on to star in the popular family drama series Saas Bina Sasural (2010) and Jamai Raja (2014), which made him one of the most well-known and prominent actors in the Indian television industry. Additionally, he took part in the reality competitions Fear Factor: Khatron Ke Khiladi 8 (2017) and Nach Baliye 5 (2012).
Stree Teri Kahani (2006)
There were 743 episodes of the DD National programme Stree Teri Kahani. In addition to Sonica Handa, it included Ravi Dubey, Namrata Thapa, Meher Vij, Nikhhil R. Khera, Snigdha Pandey, and Shaheen wrote the script, Suneel Prasad directed, and Saira Banu produced the film. On weekdays from 12:30 to 1:00, it was televised.

The programme debuted on August 21, 2006, continued without interruption for four years, and ended in 2009. Due to the high viewership (TRPS) and favourable feedback, DD National began a second broadcast in 2010, which continued till November 14, 2013. Between 2006 and 2009, the show aired.
12/24 Karol Bagh (2009)
A comedy-drama series from India called 12/24 Karol Bagh was set in Delhi's Karol Bagh neighbourhood and broadcast on Zee TV. At midnight on August 31, 2009, the show debuted. Ravi Bhushan was the series' director, and production took place in studios in Delhi and Mumbai. The tension between the parents and today's youth was the subject of the story. Delhi-based TV dramas became popular thanks to the series.

The Sethi family's residence is in Delhi's Karol Bagh. The family's patriarch is Mr. Rajinder Sethi, who runs a business selling bridal attire. He is an unassuming man who rejects God. His wife Manju Sethi is a down-to-earth person with a good attitude on life. Simi, the oldest child, is 28 years old and is still single. Anuj, the second child, works for a bank. Anuj has a girlfriend but is awaiting the wedding of his older sister. Neetu, the third kid, is a happy-go-lucky, noisy child whose only ambition is to get married. Mili, the youngest daughter, is street savvy, confident, and grounded. The main focus of the show is Simi's marriage. Despite her charming personality, she has been turned down numerous times because of her weight. Through the problems of the Sethi family, the novel increasingly explores the social shame associated with daughters who are not married.

The main cast of the show included Smriti Kalra, Neil Bhatt, Ravi Dubey, Sargun Mehta, Hunar Hali and Wasim Mushtaq.
Saas Bina Sasural (2010)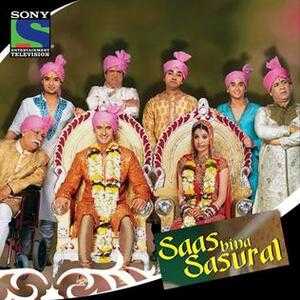 An Indian comedy called Saas Bina Sasural tells the tale of a young woman named Taanya, also known as Toasty, who has a sasural of seven oddball males without a saas. Sony Entertainment Television broadcast the television show. Production of the show was handled by Vipul D. Shah of Optimystix Entertainment, and it debuted on October 18, 2010. The programme stopped airing on September 6, 2012.

Tej Prakash Chaturvedi, the third son of the Chaturvedi family, is a kind-hearted man who is in love with Taanya Sharma, affectionately known as Toasty. Despite the fact that Tej's family does not contain any female members (all seven are men who despise women), after the family's youngest son Gyan successfully persuades them all, the family agrees to their union, and the lavish wedding is held. As a result, the Chaturvedi family's prohibition on speaking to or even touching women is breached. As a result, Toasty ends up in a household with a Dadaji, Pitaji, and five brothers, Tej being the middle child. She must act as a warden for these males because none of the ladies who joined this family are left.

Saas Bina Sasural was brought back for Season 2 in 2020. Saas Bina Sasural 2 was the original name of the programme; Sargam Ki Sadhe Satii was later added. Anjali Tatrari as Sargam Aparshakti Awasthi and Kunal Saluja as Aparshakti Awasthi are the main characters in the comedic sequel. As the father of Aparshakti, Darshan Jariwala played Cheddilal Anandilal Awasthi once more. The show grew in popularity as well, however owing to the COVID-19 second-wave pandemic, it abruptly ended on April 23, 2021, with 45 episodes.
Parvarrish - Kuchh Khattee Kuchh Meethi (2011)
An Indian soap opera called Parvarrish - Kuchh Khattee Kuchh Meethi was broadcast on Sony Entertainment Television India and Sony Entertainment Television Asia. The programme debuted on November 21, 2011, and it ran till August 14, 2013. Two families in the serial have distinct approaches to raising their children. The lives, values, and customs of the families are the main themes of the narrative. Vivek Mushran, Rupali Ganguly, Shweta Tiwari, and Vishal Singh played the leading parts.

The Ahluwalias and the Ahujas, two related families, are the main focus of Parvarrish. It focuses on the challenges they face while raising their kids and the lessons they take away from them.
Nach Baliye 5 (2012)
A celebrity dance reality television programme called Nach Baliye is shown on Star Plus in India and is in the Hindi language.

Ten famous couples on television compete against one another in this game show. Every week, the subject, music, and styles of the contestants' dances change, and the judges award points. Based on public vote and their scores, one couple is removed every week.

When season 5 debuted in 2012, the show performed admirably throughout the entire season. 4.1 TRP has been added to the grand premiere. Mahhi Vij and Jay Bhanushali were declared the winners after it began on December 29, 2012, and ended on March 23, 2013. Ravi Dubey and Sargun Mehta were the first runners-up. The season's hosts were Gautam Rode and Karan Wahi. Shilpa Shetty, Sajid Khan, and Terrence Lewis served as the panel's judges.
Jamai Raja (2014)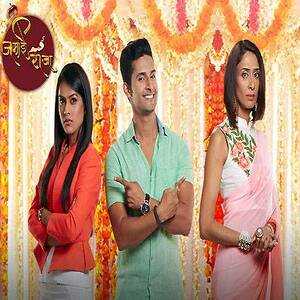 An immensely popular three-year run of the Indian television drama series Jamai Raja, which broadcast on Zee TV and debuted on August 4, 2014, came to an end on March 3, 2017. Ashvini Yardi, Meenakshi Sagar, and actor Akshay Kumar all contributed to its production. The online continuation of ZEE5's Jamai Raja, Jamai 2.0 is a romantic thriller web serial. Achint Kaur, Nia Sharma, and Ravi Dubey play the three main characters. On September 10, 2019, it made its debut.

The show was recreated in Bengali as Jamai Raja and shown on Zee Bangla in June 2017. The cast members Ravi Dubey, Nia Sharma, and Achint Kaur reprised their roles in the spin-off series Jamai 2.0, which premiered on ZEE5 in July 2017. For Jamai 2.0 Season 2, Ravi Dubey, Nia Sharma, and Achint Kaur are currently filming.
India's Best Dramebaaz (2015)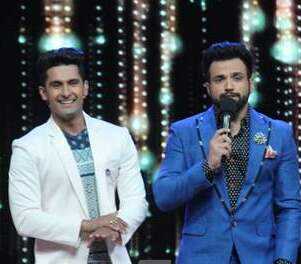 Children between the ages of 4 and 15 compete in the talent competition show India's Best Dramebaaz, which airs on Zee TV in India. Essel Productions is in charge of producing the show.

India's Best Dramebaaz focuses on acting, in contrast to music and dance programmes like SaReGaMaPa and Dance India Dance. The programme looks for young actors and puts them through a variety of challenges to gauge their creativity, wit, and acting prowess. The show's creators gave out treats to all the newborns' families, friends, and relatives on the day of their debut. Several municipal hospitals' maternity wards participated in the procedure.
Fear Factor: Khatron Ke Khiladi 8 (2017)
Khatron Ke Khiladi, also referred to as (Khatron Ke Khiladi), is an Indian stunt-based reality television programme modelled on the American programme Fear Factor. Fear Factor: Khatron Ke Khiladi was reintroduced on July 21, 2008, after being sold to Colors TV after being first broadcast as Fear Factor India on Sony TV. On August 1, 2020, a spin-off of the main series Fear Factor called Khatron Ke Khiladi - Made in India premiered, using contestants from prior seasons.

The eighth season of the Indian reality and stunt television series Fear Factor: Khatron Ke Khiladi ran from 22 July 2017 to 30 September 2017 on Colors TV. It is titled Pain in Spain. Endemol Shine India is in charge of producing the show. Rohit Shetty served as the season's host, and it was recorded in Spain. Hina Khan was named the runner-up behind winner Shantanu Maheshwari.
Rising Star 2 (2018)
Rising Star is the second instalment of the Rising Star reality television singing competition franchise in India. For the first time, Rising Star does not have a sponsor at the moment. When singers older than 13 years old showed up for auditions during the previous season, the channel changed the age restriction from 4 to above. It is based on Keshet Broadcasting Ltd.'s Israeli singing competition HaKokhav HaBa, also known as The Next Star.

Through the television channel's mobile app, viewers can cast live votes for candidates as part of the programme format. The programme debuted on Colors TV on January 20, 2018. This is the first reality television programme in India to use the Voot app for live audience voting.

Popular playback singer and music director Shankar Mahadevan, actor-singer Diljit Dosanjh, and actors-singer Monali Thakur all return as the show's experts. TV actor Ravi Dubey served as the program's host. Hemant Brijwasi is the winner of Rising Star Season 2.
Sa Re Ga Ma Pa Li'l Champs (2019)
A singing competition television series called Sa Re Ga Ma Pa L'il Champs is a spin-off of Sa Re Ga Ma Pa and is broadcast on Zee TV. In this show, young children compete and are evaluated based on their singing ability, vocal range, and variety. Sa Re Ga Ma Pa Li'l Champs Nepal was held in 2021. Ravi Dubey hosted the show in 2019.

Ravi Dubey's Career Timeline
Ravi Dubey's Upcoming Projects
V
Ravii Dubey tempted his followers on Instagram with a mysterious message. A project poster was posted by Ravi. However, he provided very little information, which interested his supporters. According to the information, he would take part in a project written by his friend Shobhit Sinha that will be released the following year. It is stated in the post that Ravi would appear in and play V. His fans were attracted by a caricature of a figure with five shadows.
Ravi Dubey's Controversies
Falling Out with Nia Sharma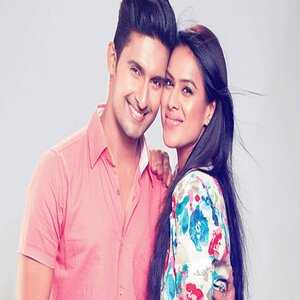 On the sets of their hit show Jamai Raja, Ravi Dubey and Nia Sharma had a long-running and infamous argument. In a recent interview, the actor discussed his altercation with Nia and claimed that both of them handled it with professionalism and a great deal of grace. Ravi also discussed how he and Nia never allowed their disagreements to interfere with their careers. The two performers were once unable to communicate and could not even see eye to eye with one another for a few months.

Ravi Dubey explained, I think it was largely to do with how we would approach work. I am highly rehearsal-obsessed but Nia is a very spontaneous actor, which works in her favour beautifully. I don't know how that friction started, and I don't have a clear memory of it, but I am guessing this would be the reason.

Since then, Ravi and Nia have worked out their issues and are now good friends. The actor added that Nia Sharma is currently one of the members of the television community of whom he is fond.
Ravi Dubey's Net Worth
In 2006, Ravi Dubey began his career in the entertainment business with the DD programme Stree Teri Kahaani. Later, he performed bit parts in dramas like Doli Saja Ke and Yahan Ke Hum Sikandar. Following a second brief appearance in the series, he was paired with Sargun Mehta in the drama 12/24 Karol Bagh. His career really took off with the success of Saas Bina Sasural, but his most well-known television performance was in Jamai Raja.

Ravi Dubey's net worth in 2022 is approximately $7.5 million US or 52 Crore Indian Rupees. Along with presenting reality TV series, acting is Ravi Dubey's main source of income. According to a news source, Dubey made an estimated cost of 77,000 for every episode.

Ravi Dubey also promotes and endorses various brands on his social media platforms. He appears in advertisements as well. These activities have also helped him increase his net worth.

Ravi Dubey lives in an opulent home in Mumbai. He lives with his wife Shargun Mehta. The automobiles in Ravi Dubey's collection are from manufacturers including Jaguar, BMW, and others.
Ravi Dubey's Awards
2015: Indian Television Academy Awards- GR8! Face of the Year-Male for Jamai Raja
2016: Gold Awards- Best Onscreen Jodi for Jamai Raja
2018: Gold Awards- Best Anchor for Rising Star 2
Ravi Dubey's Interesting Facts
Ravi Dubey initially moved to Mumbai to study engineering and communications, but he eventually began modeling concurrently.
When he was a teenager, TV actress Shweta Salve caught Ravi Dubey's intense attention.
Most of the time, Ravi Dubey prefers to be alone.
Sargun Mehta received a marriage proposal from Ravi Dubey while they were filming Nach Baliye season 5.
Ravi Dubey received Rs 10,000 for his debut advertisement, which was afterwards dropped.
Social Media
Frequently Asked Questions

0