Surbhi Jyoti | Biography, Age, Net worth,Shows

Hitesh Mandot
Surbhi Jyoti's Biography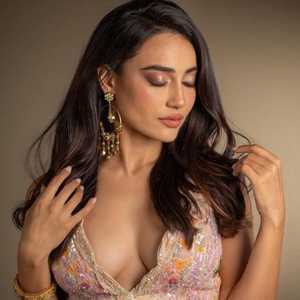 An Indian actress and producer, Surbhi Jyoti appeared in films in the Hindi and Punjabi languages. Indian actress Surbhi Jyoti, born on 29 May 1988, performs in Hindi-language movies. The height of Surbhi Jyoti is 5.6 feet. Gemini is Surbhi Jyoti's horoscope sign. Surbhi Jyoti practices Hinduism. Surbhi Jyoti resides in the state of Maharashtra's capital city of Mumbai.

Surbhi Jyoti (born on May 29, 1988) is an Indian actress who works in both Punjabi and Hindi television. In 2010, she made her acting debut as Sona in Akiyaan To Door Jayen Na. She gained notoriety for her depiction of Zoya Farooqui in the romance Zee TV series Qubool Hai, for which she was nominated for multiple prizes, including the Indian Telly Award for Fresh New Face Female and the International Television Award for GR8! Female Performer of the Year.

Surbhi Jyoti gained more recognition for her role as the shape-shifting serpent Bela Sehgal in the critically acclaimed supernatural drama Naagin 3 on Colors TV, for which she was nominated for Best Actress in the Indian Television Academy Awards. She made her Hindi cinema debut in 2021 with the comedy-drama Kya Meri Sonam Gupta Bewafa Hai? directed by Saurabh Tyagi.

Claim Your FREE Celebrity Shoutout
✕
Claim Now!
Surbhi Jyoti's Family and Education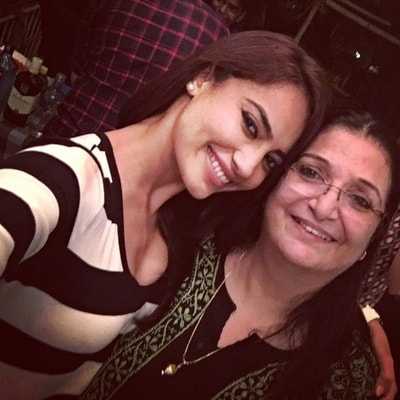 Surbhi Jyoti was born in the Indian province of Punjab. She attended Shiv Jyoti Public School for her early education before earning her diploma from Hans Raj Mahila Maha Vidyalaya.

The height of Surbhi Jyoti is 5.6 feet. Gemini is Surbhi Jyoti's horoscope sign. Surbhi Jyoti practices Hinduism. Surbhi Jyoti resides in the state of Maharashtra's capital city of Mumbai.


She participated in debates while a student at Hans Raj Mahila Maha Vidyalaya and won prizes. Surbhi is an apeejay college of fine arts graduate with a degree in economics and a master's in English literature.

Talk To Similar Celebrities
Surbhi Jyoti's Affairs and Relationships
Surbhi Jyoti boyfriend Pearl V Puri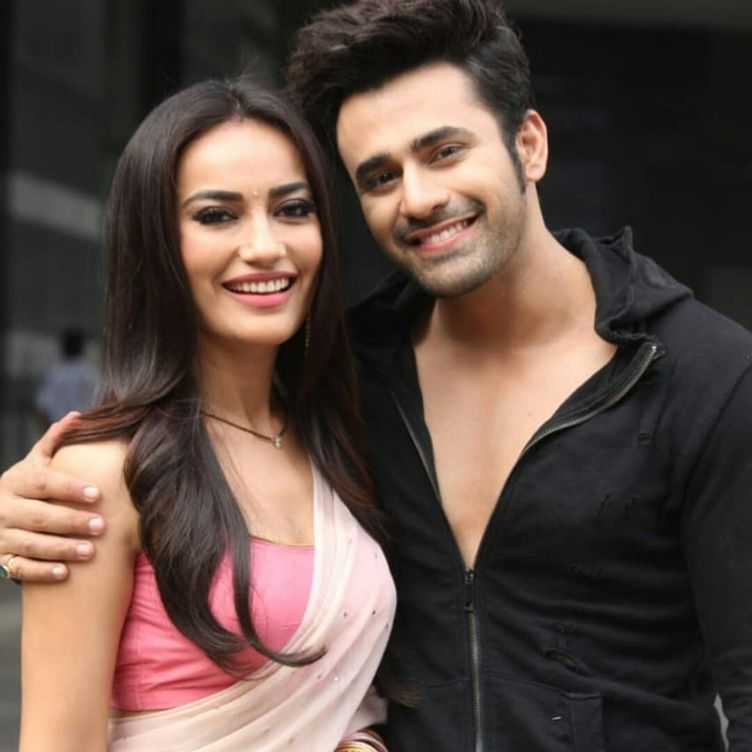 The viewers adore Surbhi Jyoti and Pearl V Puri's on-screen connection, and their fans supported their off-screen relationship as well. When Pearl turned a year older on June 10, Surbhi, his supposed lover, posted a birthday wish on Instagram. Happy birthday, @pearlvpuri! Keep rocking, Surbhi had said besides a photo of the birthday boy from behind the scenes.

Surbhi Jyoti responded in an interview with Pinkvilla when asked if she was dating Pearl V Puri, the co-star of Naagin, by saying, Pearl and I are not romantically involved. We get along well with one another. However, I can't hold it against you guys because I am aware that when a Jodi becomes popular on television, viewers often assume that they will date in real life as well. However, we are not a couple. He's a great pal.

Surbhi Jyoti's Career and Movies
Surbhi Jyoti's first Show (2Akhiyaan Toh Door Jayen Naa 010)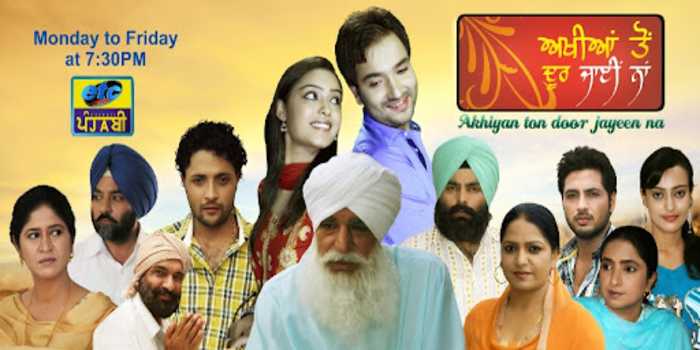 Akhiyaan To Door Jayeen Na is a TV show in Indian Punjabi that is aired on ETC Punjabi. The programme began airing on September 6, 2010, and ended on March 30, 2011, after a six-month run. The episodes' writing, production, and directing were all done by Gurbir Singh Grewal. Celebrity television actress Surbhi Jyoti, who currently plays the lead in Qubool Hai, made her acting debut in this production after performing in theatre for more than three years.

The primary plot centres on the leading couple, Ravjot, also known by her nickname Jot (Vandana Singh, an actress), and Sukhjit, also known as Sukhi (Vikram Sidhu), who fall in love but are forbidden by their families from being together, as well as the schemes of Karnail (Navdeep Kaler), who wants to marry Jot.

Karnail has vowed to ruin Jot's life by marrying her as a result of their falling out, but Jot is aware of his plans and does not want to. However, Sukhi's family status is not acceptable to Jot's family, and they want to marry her off to Karnail. Although Sukhi's family is in favour of this relationship, she is advised to forget Jot because her parents won't let her get engaged to him.

Jot's pals Sona (Surbhi Jyoti) and Vijay had planned to assist them to elope and being married, but Karnail's actions put a halt to their scheme, which eventually led to Jot's father suffering a heart attack. He also hires thugs to beat Sukhi severely. On the other hand, his two-year girlfriend Aman is pregnant, and he wants to abort her. Wasaka Singh, Karnail's father, also declines to have his son wed Aman, and when she refuses, her father tries to talk to him. Instead, after she threatened to tell Jot's family everything, he had her aborted and later killed.

Now that Karnail and Jot are engaged, Sukhi, who is attempting to take Jot's advice and forget about her, also announces her engagement to Deep, his partner in his new musical endeavour. However, Deep is also aware that Sukhi still has feelings for Jot and will only wed her. In the meantime, Jot's family continues to receive sporadic calls and recommendations from unrelated individuals not to marry their daughter to Karnail, but Karnail's father shrugs it off as jealousy.

Surbhi Jyoti's Show Qubool Hai (2012)
Indian soap opera Qubool Hai was created by 4 Lions Films and aired on Zee TV. The programme, which centred on the Muslim community and initially sought to clarify misconceptions about Islam, was credited with becoming the first Muslim-focused television programme in India.

Numerous moments in the series were filmed that had elements of Bollywood. Surbhi Jyoti filmed a Human Bomb scene in October 2014 that was comparable to Tabu's performance in Haider. Surbhi Jyoti gave a mujra on the song Dil Mera Muft Ka on an episode from December 2014. The persona of Surbhi Jyoti was married ten times. Karanvir Bohra and Surbhi Jyoti dressed up as tribal people in June 2015 for a scene.

There were no casualties in the Qubool Hai fire mishap in July 2014 despite the sets catching fire. Actress Surbhi Jyoti accidentally injured her wrist while filming in June 2014, but she persisted in working through the pain. A choreographer's dupatta caught fire in September 2014, but actor Karanvir Bohra managed to put it out, saving the choreographer. Amrapali Gupta, an actress, hurt herself in March 2015 during filming a scene in which she had to kill her on-screen uncle with a gun. Jyoti sustained a head injury in August 2015 while shooting while wearing a harness. She was saved after being taken to Dr. LH Hiranandani Hospital in Powai.

Surbhi Jyoti's Show Pyaar Tune Kya Kiya (2014)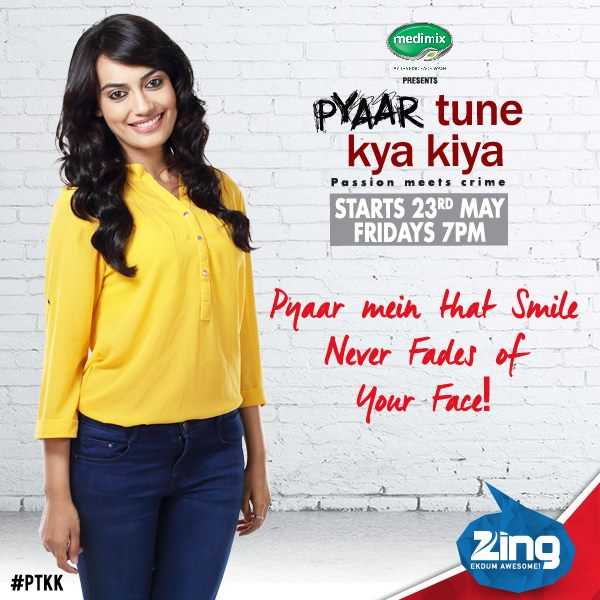 Indian television drama Pyaar Tune Kya Kiya made its debut on Zing on May 23, 2014 under the title Love... What Have You Done? The first season of the programme premiered in September 2014, and the third season debuted on November 21, 2014. The fourth season premiered on April 17, 2015, followed by the fifth season on July 17, 2015, the sixth season on October 2, 2015, the seventh season on February 12, 2016, the eighth season on July 1, 2016, and the ninth season, which premiered on November 18, 2016, and concluded on October 27, 2017. Seasons 11 and 12 both debuted on October 24, 2020, and August 15, 2021, respectively.

Surbhi Jyoti, Parth Samthaan, and Meiyang Chang hosted the first four seasons. Smriti Kalra hosted Season 5, followed by Karan Kundra for Season 6, Siddharth Gupta and Niti Taylor for Season 7, Arjit Taneja, Abhishek Mallik, and Shaleen Malhotra for Season 8, and Prince Narula for Season 9. Jubin Nautiyal performs the series' opening theme tune.

In 2018, Pyaar Tune Kya Kiya's spin-off, Pyaar Pehli Baar, was released, and Kareena Kapoor Khan supported the program.

Surbhi Jyoti's Show Tanhaiyan
Barun Sobti and Surbhi Jyoti play in the key characters of Tanhaiyan, a Hotstar original romance streaming television series, which consists of 9 episodes and lasts roughly 20 minutes. Tanhaiyan was made by 4 Lions Films and released by Star India.

The two characters Meera and Haider are the focus of the program. They first met during the wedding of their friends Avantika and Sid. Meera is lively and upbeat, whereas Haider is a carefree Casanova. Meera feels alone after learning that her parents perished in a vehicle accident, while Haider blames himself for his friend Raza's death, which was reportedly motivated by a failed romantic relationship. Both conceal it under their new personas.

The two decide to have a one-night stand because they are continuously arguing. Meera is unable to follow through, though. They become close and soon start to feel things for one another. Meera makes an impression on Haider, who pushes her away out of fear.

Avantika is battling a secret of her own in the meantime. Avantika had a brief affair with someone else when Sid and Avantika were separated for a while. When Avantika tells Sid her long-kept secret, he dissolves the union. Meera teaches Haider how to forget someone before she leaves, but after speaking on the phone with Raza's mother, he chooses not to let his love go and pops the question, which she accepts.

After resolving their issues, Sid and Avantika get back together. Haider notices Meera's earrings on the day of their engagement and recognizes them as his mother's, which belonged to Raza. By entering Meera's birthdate, Haider is able to open Raza's laptop (which was in his possession), which displays a picture of Meera.

A few months later, Meera makes the decision to take a job abroad and sees Avantika, who informs her of Raza. Meera recalls how she first met Raza, who she co-worked with but who she was unaware of his affection. She comes to the conclusion that he may have killed himself since she ceased working after the passing of her parents. She never knew who sent her the earrings, which she got as a gift.

Out of guilt, Haider visits Raza's mother in the interim, who informs him that Meera had nothing to do with Raza's passing. He decides to get back together with her after learning this. The night before Meera's flight, Haider visits the cottage where they first met and remembers when he finds an emotional Meera standing there, wondering where to look for her. They joyfully reunite.

Surbhi Jyoti's Show Naagin (2015 TV series)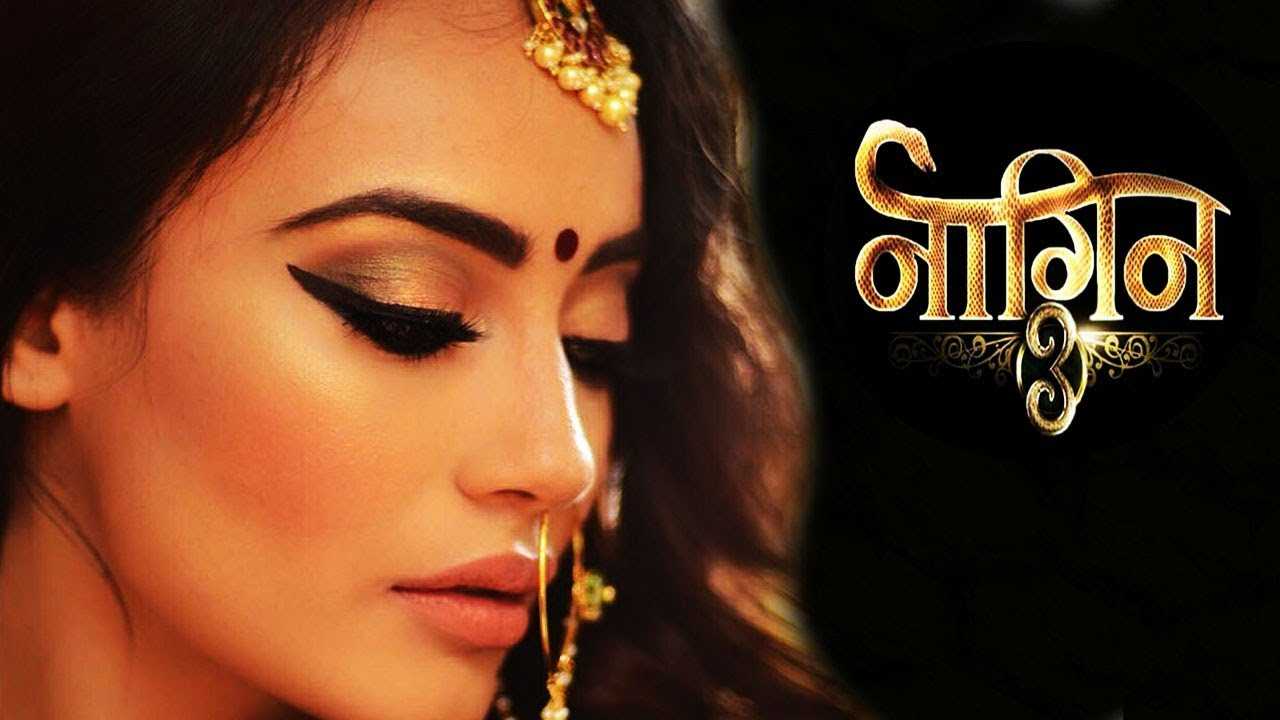 An Indian supernatural fiction television series called Naagin, sometimes known as Female Serpent, was created by Ekta Kapoor and distributed by Balaji Telefilms. The first season ran from November 1 to June 5, 2015, on television. Mouni Roy, Arjun Bijlani, Adaa Khan, and Sudha Chandran all starred. From October 8, 2016, to June 25, 2017, the second season was shown. Mouni Roy, Karanvir Bohra, and Adaa Khan appeared in it. From 2 June 2018 through 26 May 2019, the third season was broadcast. Surbhi Jyoti, Pearl V Puri, and Anita Hassanandani starred in it.

A new title, Bhagya Ka Zehreela Khel (female serpent: the toxic game of fate), was given to the fourth season. It began airing on December 14, 2019. Due to the Covid-19 outbreak, it was put on hold starting on March 22, 2020, then it was resumed on July 18, 2020, and it terminated on August 8, 2020. Nia Sharma and Vijayendra Kumeria acted in it. From 9 August 2020 to 6 February 2021, the fifth season was broadcast. Surbhi Chandna, Sharad Malhotra, and Mohit Sehgal starred in it.

Tejasswi Prakash, Simba Nagpal, and Mahek Chahal play the lead roles in the sixth season, which debuted on February 12, 2022. Tejasswi Prakash, Pratik Sehajpal, and Amandeep Sidhu play the lead roles in the second generation.

Surbhi Jyoti's Upcoming Shows and Movies
There are no upcoming shows of Surbhi Jyoti as of October 2022.

Surbhi Jyoti's Career Timeline
Surbhi Jyoti's Controversy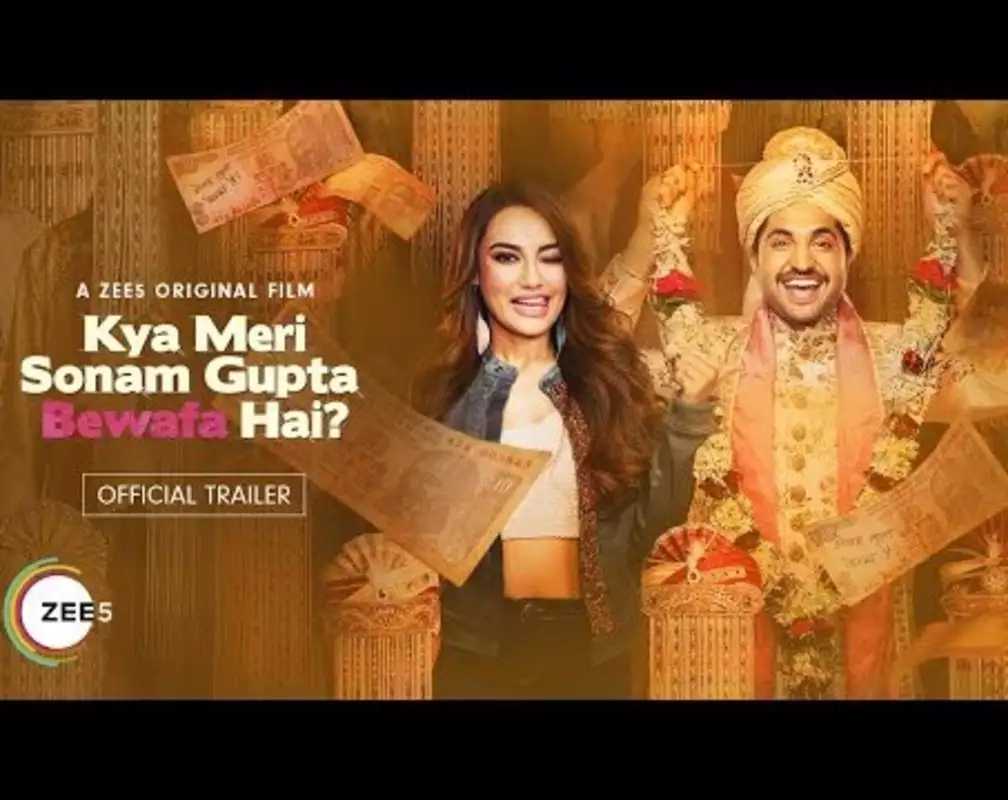 Shri Hindu Takh threatened to obstruct traffic on the Jagraon Bridge on October 5 in the event that no action was taken regarding the actors' alleged use of derogatory language toward Hindu deities in the movie.

Shri Hindu Takht leaders announced on Sunday that they would fast until the deaths of actors Jassie Gill and Surbhi Jyoti, who starred in the web series Kya Meri Sonam Gupta Bewafa Hai? were detained for offending religious sensibilities.

They threatened to obstruct traffic on the Jagraon Bridge on October 5 in the event that no action was taken regarding the actors' alleged use of offensive language toward Hindu deities in the web series. The protesters claimed that after they complained about the actors about 15 days ago, Rupinder Kaur Bhatti, an additional deputy commissioner of police (investigation), was assigned to look into the matter. However, even after two weeks, no investigation was opened by the police.

Varun Mehta, the state president of Shri Hindu Takht, stated that the organization's district president, Rohit Bhutto, had staged a fast to the point of death in protest of police action, and that if action was not taken, the protest would become more vehement.

Surbhi Jyoti's Net worth
According to numerous media reports, Surbhi Jyoti's net worth is $3 million as of 2022. She is one of the highest-paid television actors and a leading lady in her own right. Each month, Surbhi Jyoti makes more than 15 lakh rupees. The primary sources of income are Punjabi movies and television series. 70000 rupees are paid to Surbhi Jyoti for each episode. It costs about Rs. 50 lakhs for a movie.

She also makes a lot of money through television ads and brand promotions. Her appearances in wildly popular serials have increased her net worth every year. Surbhi Jyoti earns more than 2 crore Indian rupees annually.

In 2022, Surbhi Jyoti will be 33 years old. She was born on May 29, 1988, in Jalandhar, Punjab, India. Another moniker for Surbhi is fruity. Shiv Jyoti Public School in Jalandhar served as the heroine's educational foundation, and Hans Raj Mahila Maha Vidyalaya served as her place of graduation.

Later on, Surbhi graduated with an MA in English from Apeejay College of Fine Arts. Businessman Sooraj Jyoti, Surbhi Jyoti's younger brother, is also a Jyoti. Before starting her film career, she was a radio host.

One of the top television actors in the nation is Surbhi Jyoti, and she leads a opulent life. She owns a stunning home in one of Mumbai, Maharashtra, India's affluent areas. The apartment has a beautiful view from the balcony, is fully furnished, and is decorated in a colour scheme. It also has many plants and pots.

Surbhi Jyoti adores purchasing new cars and has a few expensive cars in her fleet. So let's discuss Surbhi Jyoti's collection of automobiles. Her vehicle is a 13 lakh Indian rupee Hyundai Verna. Her second car is an Audi A6, which she paid 61.77 lakh rupees for. The actress doesn't have a sizable car collection.

Large companies prioritise Surbhi Jyoti when it comes to paid endorsements and promotions. She became well-known as a result of her role in the television programme Qubool Hai.

One of the biggest jewellery companies in the nation, Reliance Jewels, has signed Surbhi on as a brand ambassador. She also lends her support to a number of well-known companies, including Delhi Dragons, Surbhibornstar IF-Sizzlerz, and others.

Surbhi Jyoti's Awards & Nominations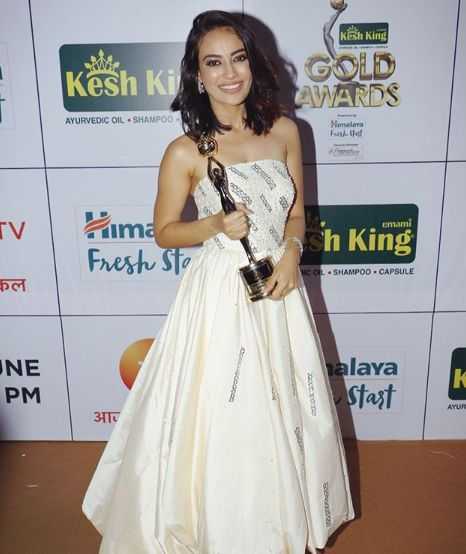 Indian Television Academy Awards 2013 - GR8! Performer Of The Year (Female) for Qubool Hai - Won
Indian Television Academy Awards 2013 - Best Actress for Qubool Hai - Nominated
Indian Telly Awards 2013 - Fresh New Face Female for Qubool Hai - Won
Indian Telly Awards 2013 - Best Onscreen Couple for Qubool Hai - Won
Indian Telly Awards 2013 - (With Karan Singh Grover) for Qubool Hai -
Gold Awards 2013 - Best Debut Female for Qubool Hai - Won
Gold Awards 2013 - Best Onscreen Jodi for Qubool Hai - Won
Gold Awards 2013 - (With Karan Singh Grover) for Qubool Hai -
Gold Awards 2015 - Best Onscreen Jodi for Qubool Hai - Won
Gold Awards 2015 - (With Karanvir Bohra) for Qubool Hai -
Gold Awards 2018 - Most Fit Actress for - Won
Indian Television Academy Awards 2018 - Best Actress (Jury) for Naagin 3 - Nominated
Indian Telly Awards 2019 - Indian Telly Award for Best Actress in a Lead Role for Naagin 4 - Nominated
Surbhi Jyoti's Interesting Facts and Trivia.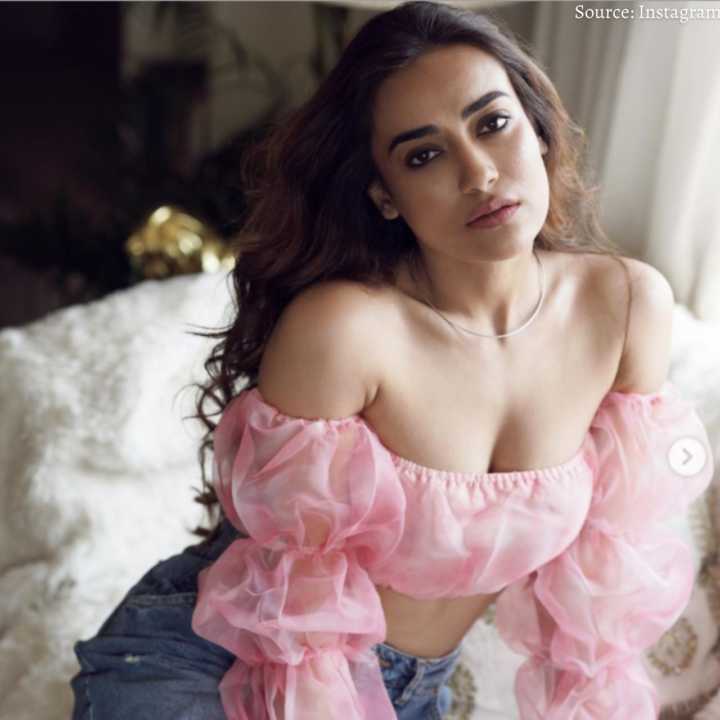 Surbhi would have been a teacher if she weren't an actress.
Her favourite moment in Qubool Hai was when Asad rescued her from the dead in a maha sangam scene with the Punar Vivah cast.
Her mother adoringly refers to Surbhi as Fruity.
If she had to act in a movie, she would choose Aamir Khan as her co-star.
In reality, she despises pizza.
Surbhi is an extremely irritable person in real life.
In real life, Surbhi is just as feisty as Zoya.
The one aspect of Mumbai that Surbhi despises is the traffic.
Surbhi is a voracious reader.
Rains are beloved by the lovely Surbhi.
Social Media
Frequently Asked Questions