Kailash Kher - Songs, Age, Net Worth, Wife, Music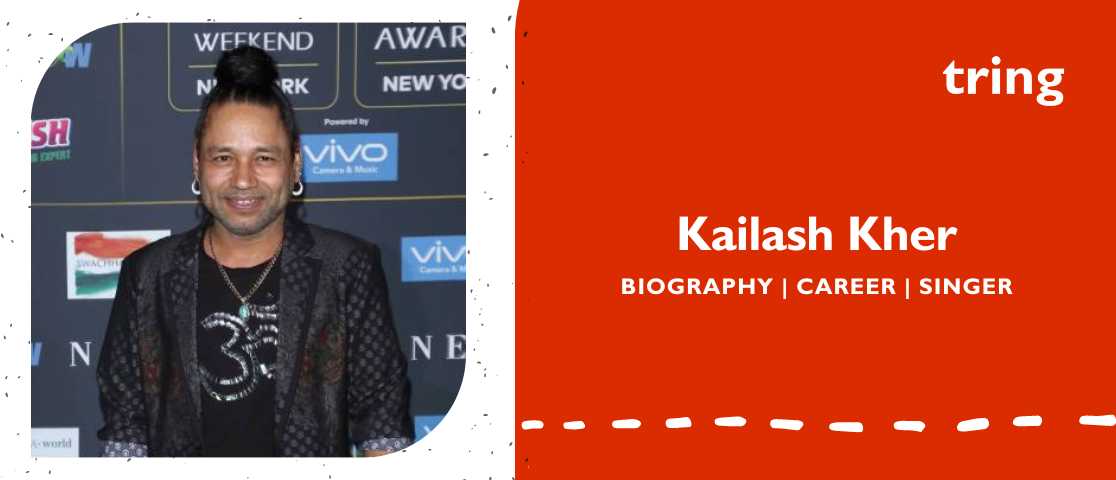 Biography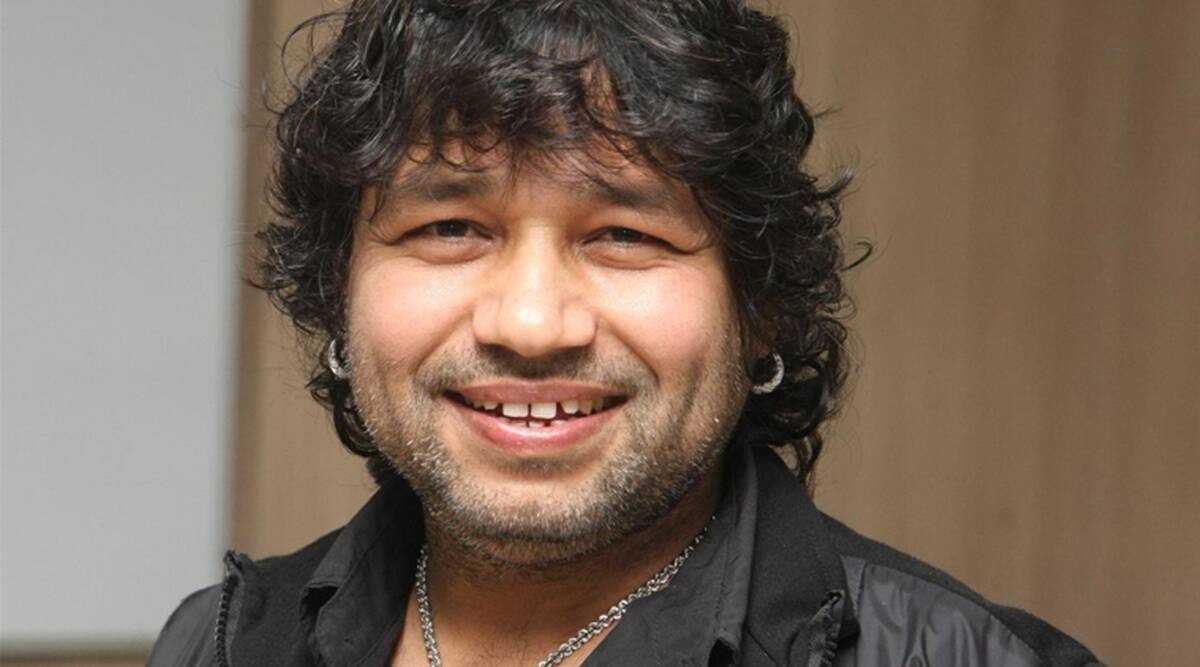 Kailash Kher is an Indian singer, songwriter, and composer known for his soulful voice and distinctive style of music that blends Indian folk and Sufi music. He took inspiration from Qawwali vocalist Nusrat Fateh Ali Khan as well as classical musicians Pandit Kumar Gandharva, Pandit Hridaynath Mangeshkar, Pandit Bhimsen Joshi, and Pandit Hridaynath Mangeshkar.

Being one of India's most brilliant and well-liked vocalists, Kailash Kher has made a name for himself. His passionate voice, distinctive style, and dedication to social problems have made him a true icon in the Indian music industry.

Age
Kailash Kher was born on July 7, 1973, in Meerut, Uttar Pradesh. He is currently 50 years old as of January 2023. His zodiac sign is cancer.

Education
There is very limited information available about Kailash Kher's educational background. But it is known that Kailash Kher was enrolled at Delhi University for a correspondence course.

Family
Kailash was born into a Kashmiri pandit family. His father, Pt. Mehar Singh Kher, was an amateur musician whose performances of traditional folk songs were a regular household event. His mother, Chandrakanta Kher, was a housewife.Currently, Kailash Kher is married to Sheetal Kher, and they have a son named Kabir Kher. Sheetal Kher is a writer and a producer, and she has worked on many of Kailash Kher's music videos and live shows.

Struggles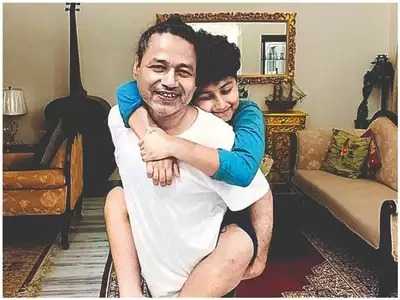 Kailash Kher talked candidly about the time when he was in his early 20s in a recent interview with ANI - I had worked numerous odd jobs to survive, he continued. When I began conducting export business in Delhi, I was 20 or 21 years old. I once sent handmade goods to Germany. Regrettably, that firm abruptly failed.

After experiencing numerous business issues, I traveled to Rishikesh to train as a pandit. My coworkers were younger than me, and my beliefs never aligned with theirs, so I used to feel out of place there. I felt defeated because I was failing at everything, so one day I tried to leap into the Ganges to end my life.

Career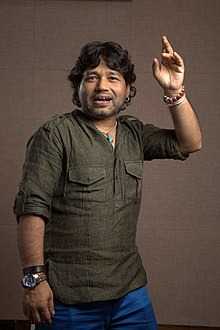 Kher has to work hard to find work in Bollywood. He was given the chance to perform a song for the film Andaaz. His song Rabba Ishq Na Hove gained more recognition thanks to this film. His song Allah ke Bande, which was featured in the obscure Bollywood film Waisa Bhi Hota Hai Part II, became immensely successful, turning him into a well-known singing celebrity.

He appeared in a cameo in the Bollywood movie Mangal Pandey: The Rising, where he sang several songs. O Sikander from Corporate is his other well-known song. Records were sold for the songs Teri Deewani from his band Kailasa's album of the same name and Ya Rabba from the film Salaam-e-Ishq: A Salute to Love. He was given the chance to sing in Baahubali 2: The Conclusion. His songs Jay Jay Kara and Jal rahi hai chita gained popularity in the movie.He has composed the music for many films, including Chandni Chowk To China, Dasvidaniya, Holy Evil, Sangini, and Desi Kattey, among others. In a few films, like Chandni Chowk to China, Dasvidaniya, Kaal, and Traffic Signal, he has also written the songs.

By 2014, he had performed more than 500 songs for the Hindi film industry and had sung in more than 20 Indian languages, including Malayalam, Tamil, Telugu, Kannada, Oriya, Bengali, Sindhi, Bhojpuri, Gujarati, Marathi, Punjabi, Konkani, Rajasthani, etc. He had also recorded more than 1,000 radio and television commercial jingles.

He has appeared in a number of television programmes, such as Rock On (Colors), Saregamapa Li'l Champions (Zee TV), Mission Ustaad (9X), Indian Idol 4 (Sony), Wind of Change (Bangladesh) (Gaan Bangla), and (MTV). Together with Javed Akhtar, Sonali Bendre, and Anu Malik, Kher made an appearance as a judge on Indian Idol 4 in 2009.His music resonated with audiences across India and beyond, and he quickly became one of the most popular singers in the country.

Top 5 Songs by Kalish Kher
Teri Deewani
This song from Kailash Kher's debut album Kailasa is a timeless classic and one of his most popular songs. It features Kher's soulful vocals backed by acoustic guitar and a simple percussion beat. The song's lyrics, which describe the devotion of a lover to his beloved, are both romantic and spiritual.Teri Deewani is a perfect showcase of Kher's distinctive style of music that blends Indian folk and Sufi music.

Saiyyan
Saiyyan is another hit song from Kailash Kher's debut album. The song is a beautiful love ballad that features Kher's emotive vocals backed by acoustic guitar and flute. The song's lyrics express the longing of a lover for his beloved and his desire to be with her forever. The song's melody is simple yet captivating, making it a favorite among Kher's fans.

Allah Ke Bande
This song from the movie Waisa Bhi Hota Hai Part II is one of Kher's most popular Bollywood songs. The song's lyrics, which describe the struggles and triumphs of life, are both uplifting and inspiring. Kher's powerful vocals, backed by electric guitar and drums, give the song a rock edge that sets it apart from his other work.Allah Ke Bande has become an anthem for those facing challenges in life and seeking inspiration.

Tere Naam Se
This song from the movie Tere Naam is a beautiful romantic ballad that features Kher's rich vocals backed by a simple acoustic guitar melody. The song's lyrics, which describe the deep connection between two lovers, are both poetic and heartfelt. The music video of the song Tere Naam Se features Indian actor Salman Khan.Kher's emotive singing elevates the song and makes it a favorite among fans of romantic Bollywood songs.

Ya Rabba
This song from the movie Salaam-e-Ishq is another beautiful ballad that showcases Kher's soulful vocals. The song's lyrics, which express the pain and longing of a broken heart, are both poignant and relatable. Kher's emotive singing is backed by a beautiful melody featuring acoustic guitar, piano, and strings. Ya Rabba is a hauntingly beautiful song that remains popular among Kher's fans.

Career Timeline
Controversies
In 2018, Kailash Kher was accused of sexual misconduct by a journalist and a former employee of his music company. The allegations were made as part of the #MeToo movement in India, which exposed widespread sexual harassment and assault in various industries. Kher denied the allegations and said that he was shocked and saddened by them.

Networth
Kailash Kher's net worth is reportedly said to be around $20 million. His majority of the income comes from his work as a singer.

Social Work
Kailash lent his voice for social reform schemes like the theme song for the Swachh Bharat Abhiyan, Beti Bachao and Beti Padhao Yojana, Skill India, the Women's Enterprise Development Plan, and other social reform initiatives. Kailash Kher has also been involved in various disaster relief efforts, including providing aid and support to victims of the 2013 Uttarakhand floods and the 2015 Nepal earthquake. He has also performed at fundraising concerts and events to raise money for disaster relief efforts.

Awards
2004 - Star Screen Awards
2007 - Filmfare Awards
2010 - GiMA Award
2010 - Indian Television Academy Awards
2010 - Indian Telly Awards
2012 - Indian Telly Award
2013 - Nandi Awards
2014 - Filmfare Award for Best Male Playback Singer - Telugu
Achievements
2011 - Nepal Tourism Year Goodwill Ambassador 2011
2010 - Yash Bharti Award
2017 - Padma Shri – Fourth Highest Indian National Honour
Interesting facts about Kailash Kher
Kailash left his family at the age of 14 in quest of a teacher or a school where he could receive formal instruction in both classical and folk music.
At the same time, Kailash began instructing small children in music personally for a price of 150 each session. He then used this money to cover his everyday expenses for things like food, housing, clothing, etc.
After months of looking, Kailash was unable to locate the ideal guru or school, so he began studying music by listening to it. His'real' mentors, in his opinion, are classical vocalists like Pandit Kumar Gandharv, Pandit Bhimsen Joshi, Pandit Gokulotsav Maharaj, and Nusrat Fateh Ali Khan.
Kailash then performed a series of jingles for well-known companies such as Coca-Cola, Pepsi, Citibank, Hero-Honda, etc.
In 2004, Paresh and Naresh Kamath, two musicians from Mumbai, joined forces with Kailash to establish the group Kailasa. When Kailasa, the band's debut album, was published in March 2006, it immediately became a chart-topper. The group has played more than a thousand shows all around the world to far.
Kailash took part in the North American The Incredibles concert tour in 2007, which featured Asha Bhosle, Sonu Nigam, and Kunal Ganjawala.
Profile Summary
Social Media
Frequently Asked Questions