Anu Malik Biography, Age, Net Worth, Songs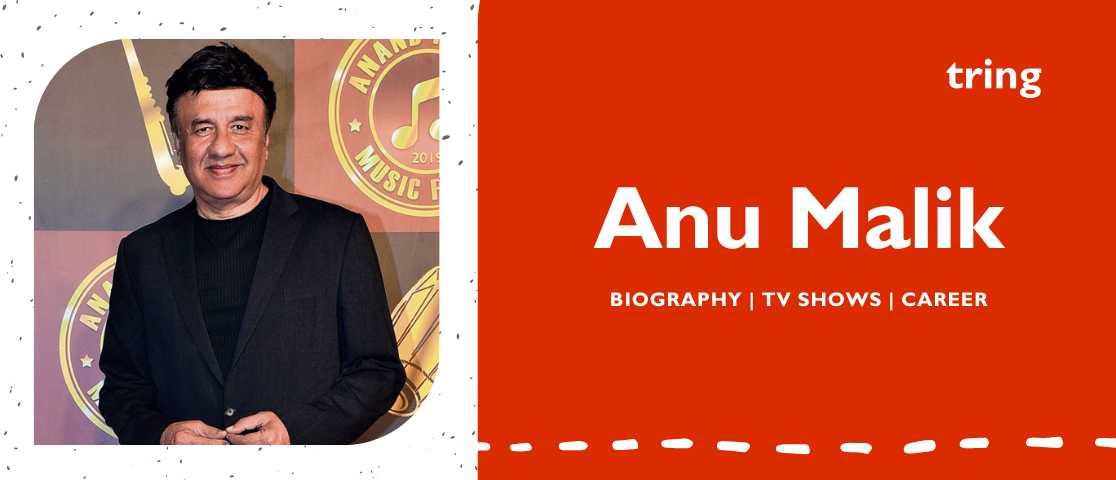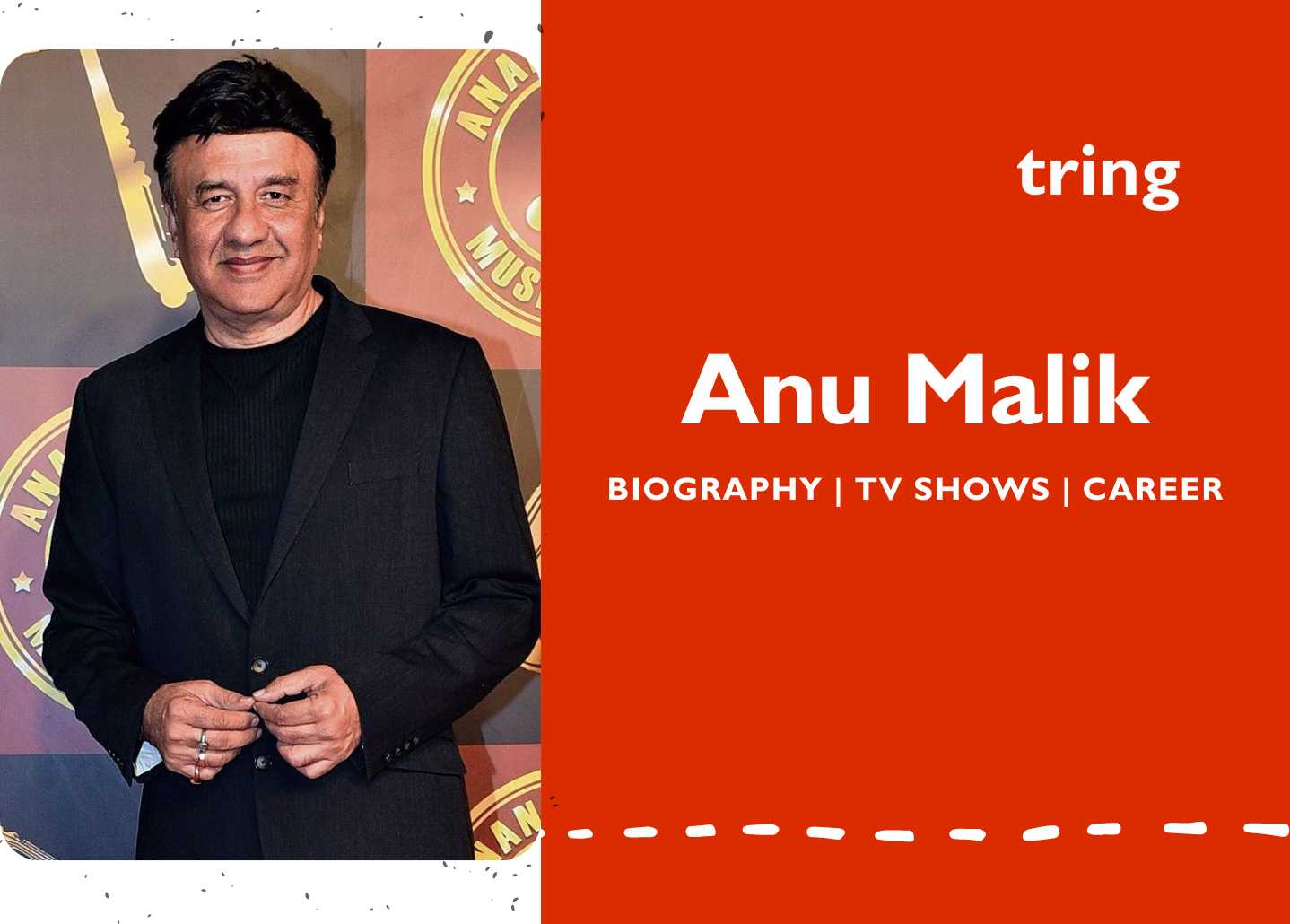 Biography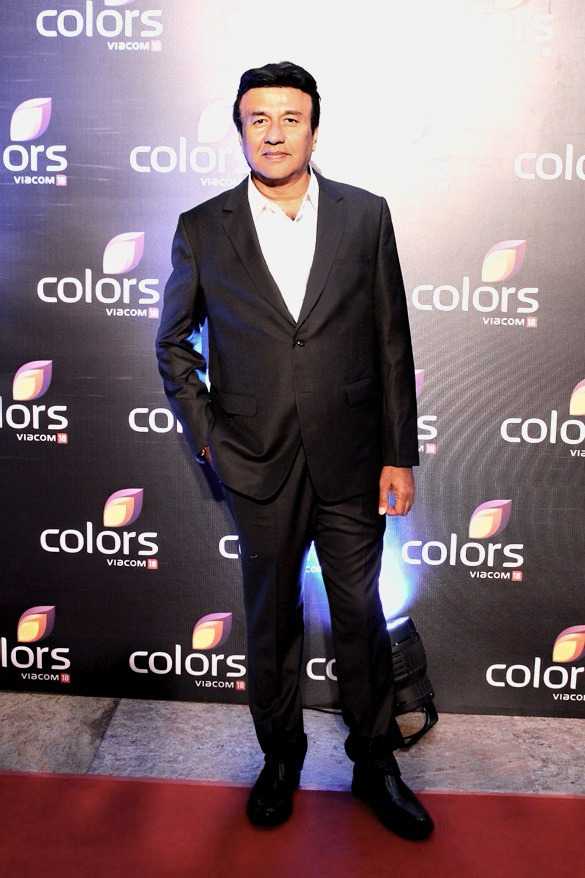 Anwar Sardar Anu Malik is an Indian music composer, singer, music arranger, and soundtrack composer. He is a musician who mostly writes music for the Hindi cinema business and has won Indian National Awards and Filmfare Awards. He is Sardar Malik's son.

He has written music for films in a variety of genres and has produced a number of financially successful songs for the Hindi (Bollywood) film music industry. Some of Malik's songs, such as Taal Pe Jab and Mere Humsafar from the movie Refugee, Tumse Milke Dilka Jo Haal from Main Hoon Na, Eli Re Eli from Yaadein, and Baazigar O Baazigar from the movie Baazigar, make use of the tabla. The soundtrack for the Nicole Kidman-starring Hollywood film Moulin Rouge! included the Malik song Chamma Chamma from China Gate.

From Indian Idol's inaugural season in 2004 until 2018, when he resigned in the wake of the Me Too allegations, Malik served as a judge. In 2019, he made a comeback as a judge for the show's 11th season, although he quit after three weeks. He later served as a judge for a portion of the 12th season. He is serving as a judge for the Sa Re Ga Ma Pa L'il Champions 2022 competition.

Age & Zodiac
Anu Malik was born on November 2, 1960, which makes him 63 years old as of 2023. His zodiac sign is Scorpio.

Family
Anu Malik's father is a famous music director Sardar Malik and his mother is Kausar Jahan Malik. His family also includes his two brothers Abu Malik and Daboo Malik. Anu Malik is married to Anju Malik, and the couple has two daughters named Ada Malik and Anmol Malik.

Struggles
Anu Malik has had his share of struggles throughout his career. In the early days, he faced a lot of rejection and struggled to get his break in the music industry. Despite his talent and passion for music, he had to work hard to make a name for himself.
One of the biggest struggles that Anu Malik faced was when he was accused of plagiarism in 1997. A music director named Amin Sayani alleged that Anu Malik had copied a tune from one of his compositions. This led to a lot of controversy and criticism, and Anu Malik had to defend himself against the allegations.
Another challenge that Anu Malik faced was dealing with the changing trends in the music industry. With the rise of new music genres and styles, Anu Malik had to adapt and evolve his music to stay relevant and successful. He had to constantly innovate and experiment with his music to keep up with the changing times.
Despite the struggles, Anu Malik remained determined and focused on his music. He continued to create beautiful and memorable music that has stood the test of time. Today, he is regarded as one of the most successful and accomplished music composers in India.

Career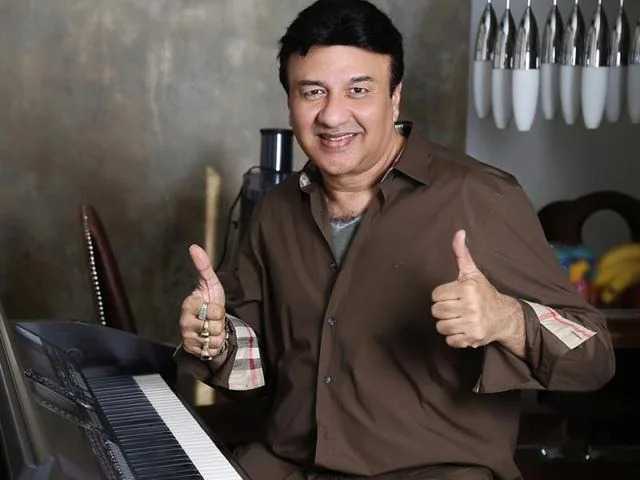 Anu Malik is a renowned music composer and singer in the Indian film industry. He began his career in music as a keyboard player and a session musician for various Bollywood films. He got his first break as a music composer with the film Hunterwali 77 in 1980.

After his success in 1984, Malik began to gain popularity and work, receiving more soundtrack assignments throughout the middle of the 1980s. However, he was unable to establish himself in Bollywood at the time due to the influence of Bappi Lahiri, R.D. Burman, Kalyanji-Anandji, and Laxmikant-Pyarelal. In 1985, Manmohan Desai's film Mard gave Malik his first significant commercial success and brought him to Bollywood's attention for the first time. Mohammad Aziz, a playback vocalist, was first introduced by Malik in Mard, and the two frequently worked together on Malik's different soundtracks.

Since 1993 was Malik's most prosperous year to that point in his career, it served as a turning point. Phool Aur Angaar, which he released as his first film that year, was a great hit. Mahesh Bhatt's television movie Phir Teri Kahani Yaad Aayee, which contained superhit songs like Badalon Mein Chup Raha Hai, Dil Mein Sanam Ki Soorat, and Tere Dar Par Sanam Chale Aaye, gave Malik his first taste of popularity.

Following the success of the movie, Bhatt's Sir, which had hit songs like Sun Sun Barsaat Ki Dhun and Yeh Ujli Chandni, was directed. With the tracks Baazigar O Baazigar, Kitabein Bahut Si, Chhupana Bhi Nahi Aata, Aye Mere Humsafar, and most famously Yeh Kaali Kaali Aankhein, for which Malik rapped a few lines, Baazigar, his final release of that year, was a big success.

The best-selling Bollywood soundtrack of the year, it sold 10 million copies. It propelled Malik to fame and cemented his position as one of Bollywood's top song producers. At the 39th Filmfare Awards in 1994, Malik received his first Filmfare Award for Baazigar's Best Music Director.

Top 5 songs by Anu Malik
Tumse Milke Dil Ka Jo Haal
This romantic song from the movie Main Hoon Na is one of Anu Malik's most iconic compositions. Sung by Sonu Nigam and composed with a blend of Indian classical and western music, this song is still loved by audiences.

Yeh Kaali Kaali Aankhen
This evergreen song from the movie Baazigar became an instant hit and is still popular today. Kumar Sanu's soulful voice and Anu Malik's composition make this song a classic.

Oonchi Hai Building
This peppy and energetic song from the movie Judwaa is a perfect example of Anu Malik's ability to create catchy tunes that are still loved by audiences today.

Ae Ajnabi
This romantic song from the movie Dil Se is one of Anu Malik's most beautiful compositions. Sung by Udit Narayan and composed with a mix of Indian and Arabic influences, this song is a masterpiece.

Gali Gali Mein
This catchy and upbeat song from the movie Tridev became an instant hit and is still played at parties and weddings today. With Manhar Udhas and Alka Yagnik's vocals and Anu Malik's composition, this song is a true classic.

Career Timeline
Movies Anu Malik composed for
Controversies
The music of several songs credited to Malik in the movie The Gentleman was written by A. R. Rahman, and Mera Piya Ghar Aaya in Yaarana was allegedly identical to a song by the same name written by Pakistani Qawwali musician Nusrat Fateh Ali Khan. Malik has come under fire for using music written by other composers. Khan apparently had no problem with Bollywood music producers adopting his lyrics, but he was very upset when Malik turned a song with a religious overtone into a secular love ballad. In an interview with IANS, Malik refuted all claims of plagiarism, asserting that no one in this world is original and that all similarities are the result of there being just seven notes in music. According to Khan, Malik had repeatedly told him that he loved his music and was actually showing admiration by using his tunes.

During the MeToo movement in India in October 2018, Malik was accused of sexual harassment by a number of different women. Singer Shweta Pandit filed one allegation, claiming that when she was 15 years old, he made an unwelcome sexual advance at her. The lyricist Sameer spoke out in Pandit's defense, claiming that he was there at the audition where the alleged abuse of Pandit occurred. Neha Bhasin and Sona Mohapatra both charged Malik of predatory behavior. Malik refuted the accusations, but the negative publicity led to his removal as a judge for Indian Idol season 10 despite his denials. The claims were backed up by Alisha Chinai, who had filed a lawsuit against Malik for molestation in the 1990s.


Networth
Anu Malik has an estimated net worth of $16 million.Anu Malik owns a BMW X1 car. He drives that car all the time. He also drives a bulletproof Toyota Corolla.In Santa Cruz, west Bombay, Anu Malik resides in a bungalow. He is one of India's most well-known individuals and leads a luxurious lifestyle.

Awards won
1994 – Winner, Filmfare Award for Best Music Director – Baazigar
2001 – Winner, Filmfare Special Award – Refugee
2005 – Winner, Filmfare Award for Best Music Director – Main Hoon Na
2005 – Winner, Zee Cine Award for Best Music Director – Main Hoon Na
2016 – Winner, Zee Cine Award for Best Music Director – Dum Laga Ke Haisha
2005 – Winner, Star Screen Award for Best Music Director – Main Hoon Na
2004 – Winner, Star Screen Special Tribute Award – Artist of the Decade
2005 – Winner, Popular Award – Best Music Director for Main Hoon Na (2004)
2010 – Winner, Asha Bhosle Award – Outstanding Contribution in Music
2010 – Winner, Indian Telly Awards – Best reality show judge
2014 – Winner, Giants International Awards – Lifetime Achievement in Music
2015 – Winner, Big Star Entertainment Awards – 92.7 BIG FM – Suhana Safar Music Award
Interesting facts about Anu Malik
Anu received musical lessons from his father, Sardar Malik, who was also a music director.
After his debut, he had to wait approximately 16 years to experience the triumph of the musical sensation Baazigar (1993).
The melody for the song that Ghulam Ali sings in the 1990 movie Awaargi was composed by him, but R.D. Burman recorded it.
He left Indian Idol in 2010 because Sunidhi received 7.5 lakhs (INR) per episode as opposed to his 5 lakhs (INR).
After R.D. Burman's passing, he finished writing the music for movies like Gang (2000) and Ghatak (1996).
He has a remarkable talent for writing a flat tune in about 20 minutes.
Anmol, his daughter, performed the song Talli from the movie Ugly Aur Pagli (2008).
His score for the movie Refugee earned him a National Film Award (2001).
Anu has written the soundtrack for almost 350 movies.
Anu Malik received a lot of criticism in 2019 as she was made a judge again on Indian Idol 11. Thereafter, the singer took a three-week hiatus from the programme to clear his name of the #MeToo accusations that had been made against him by musicians including Shweta Pandit, Sona Mohapatra, and Neha Bhasin.
Profile Summary
Social Media
Frequently Asked Questions