Thank you so much! You will be contacted by our team shortly.
Mark Parakh
Mark Parakh
Book video @

₹ 699
Secured & Safe Payments
---

Buy For

₹664
Extra ₹35 off on this booking
Members Only

Flat 15% Off
Additional discount for Prime Users
---
Money-back Guarantee!
If for some reason, your request could not be completed, we'll refund your money within 3-5 working days.
Need help?
Reach out to us on WhatsApp or Email for queries. Our support team shall get back to you within 2-3 working days.
Secured & safe payments
Every transaction is 100% safe. Your payment details are encrypted during the transaction to safeguard your data.
Book A Personalised Celebrity Wish From Mark Parakh - Make Every Occasion Extra Special!
Are you tired of all the traditional wishes and want to surprise your loved ones on their birthday, anniversary, wedding, or festival with a special wish? You're at the right place! Drop all boring ways to greet your loved ones and wish them on their special day with a celebrity wish.
Book a heartfelt wish from Mark Parakh and give someone a lifetime experience. Whether it's a milestone birthday, a significant anniversary, or a festive occasion, these personalised celebrity wishes will make their day truly unforgettable.
Book a Personalised Celebrity Invitation Video Message From Mark Parakh - Make Your Special Occasion Extraordinary!
Are you dreaming of adding a touch of star power to your upcoming birthday, anniversary, or wedding celebration? Look no further! We are delighted to present a unique opportunity to book personalised invitations from your favourite celebrity.
The excitement and joy on your guests' faces when they receive a personalised invitation from the celebrity they admire would be unimaginable. These personalised invitations will make your event truly unforgettable.
Unlock the Power of Motivation with Personalised Messages from Celebrities
Are you looking for a way to inspire and uplift your loved ones who are struggling? We have an extraordinary solution for you! Introducing personalised motivational messages from your favourite celebrities.
The impact of receiving a motivational video from Mark Parakhwill actually help your loved ones in their difficult journey and will help them motivate themselves for the better. Whether your loved one is facing a personal challenge, pursuing a dream, or simply in need of a confidence boost, these personalised messages will provide the encouragement and inspiration they need to stay motivated and resilient.
Why Book A Personalised Celebrity Wish From Mark Parakh?
Unparalleled Surprise - By booking personalised wishes from your favourite celebrity, you'll create an unparalleled surprise for your loved one. The delight and astonishment they'll experience upon receiving a personalised wish from someone they admire will make their day truly exceptional.

Variety of Options - From renowned actors and musicians to beloved sports stars and influencers, you can choose the celebrity who holds a special place in your loved one's heart. Select the perfect personality to make their wish truly unforgettable.

Perfect Last-minute Gift Idea - Tring offers the perfect last-minute gift with wishes delivered within 24 hours. It's an ideal option for those in need of a quick and thoughtful present.

E-Gift for Anyone, Anywhere - Tring is the ultimate platform for personalised celebrity shoutouts, accessible to everyone, everywhere. No matter who you are or where you live, bring joy with the perfect e-gift from Tring!

Heartfelt Expressions - Each wish will be filled with genuine warmth, love, and admiration. The celebrity will craft a heartfelt message that reflects the unique qualities and significance of the occasion, making your loved one feel truly special and appreciated.

Lasting Impressions - Celebrity wishes create lasting impressions and memories that your loved one will carry with them forever. It's a once-in-a-lifetime opportunity to connect with their favourite celebrity, creating a moment that they will cherish and recount for years to come.
Book a Personalised video message from Mark Parakh and surprise your family and friends.
Book a Wish From Mark Parakh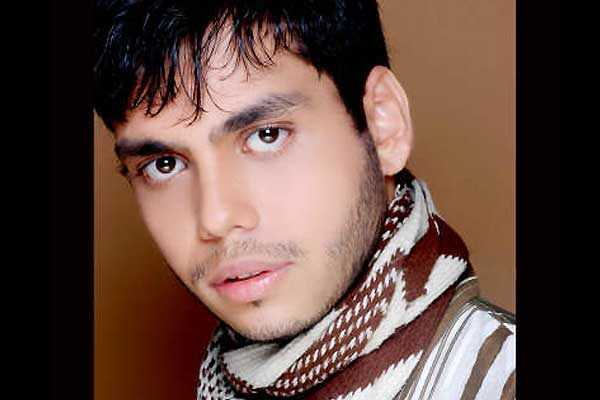 Are you seeking a unique and unforgettable way to celebrate your special occasions? Look no further! We are thrilled to announce an exclusive opportunity to book personalised wishes from the renowned Bollywood actor and model Mark Parakh for birthdays, anniversaries, weddings, festivals, and more!
Imagine the delight on your loved one's face as they receive a heartfelt video message directly from Mark Parakh, specially created just for them. Whether it's a birthday surprise, an anniversary celebration, a wedding gift, or any other special occasion, Mark's personalised wishes will make the moment truly memorable.
Book an Invitation From Mark Parakh
Are you planning a milestone event and want to make your invitations truly remarkable? We are thrilled to introduce a unique opportunity to book personalised invitation messages from Mark Parakh.
Imagine the excitement on your guests' faces when they receive a one-of-a-kind invitation directly from Mark Parakh himself. Whether it's a birthday extravaganza, an anniversary celebration, a wedding affair, or any other special occasion, Mark's personalised invitation messages will add an unforgettable touch of glamour and warmth.
Book a Motivational Video Message From Mark Parakh
Are you searching for a unique and impactful way to uplift and motivate your loved ones who are struggling? Book personalised motivational messages from Mark Parakh. Whether it's a friend facing a setback, a family member in need of a boost, or anyone going through a difficult phase, Mark's personalised motivational messages will ignite a spark of hope and motivation.
Why Should You Book A Personalised Wish From Mark Parakh?
1. A Touch of Stardom: Mark Parakh's charisma and talent have won the hearts of millions. Now, you can bring her star power directly to your loved ones, making their day extraordinary and full of star-studded glamour.
2. Heartfelt and Personalised Messages: Mark Parakh will pour her heart into creating personalised messages tailored to the recipient and occasion. From heartfelt birthday greetings to warm anniversary wishes, her messages will leave a lasting impression and touch the recipient's soul.
3. Exclusive Content: Each personalised wish from Mark Parakh will be unique and exclusive. You can expect her warm smile, infectious energy, and genuine emotions making the recipient feel truly special and cherished.
4. Flexibility and Variety: Whether it's a video message, a voice note, or a virtual meet-and-greet, we offer various options to suit your preferences and occasion. You can choose the perfect way to surprise your loved ones and make their day even more magical.
5. Unforgettable Memories: Mark Parakh's personalised wishes will create lifelong memories for both you and your loved ones. They will treasure the personalized video or voice message, relishing the joy and excitement of receiving greetings from a beloved Bollywood star.
Mark Parakh is an Indian actress, model, and dancer who predominantly features in Hindi and Kannada films. She has assisted choreographer Ganesh Acharya in his work. Her first break came in 2011 when she was cast as the lead in the Kannada film Bhadra. In the 2014 Hindi film Jai Ho, she then costarred with Salman Khan. She appeared in Hate Story 3 in 2015.
Life Story
Mark Parakh was born on the 25th of August,1984, in Mumbai, Maharashtra. As of 2023, she is 39 years old. Her zodiac sign is Virgo. Even though Shah was born and raised in Mumbai, she comes from a Gujarati family.
Education
His education was finished at Sydenham College in Mumbai.
Career
Mark's parents enrolled him in Anupam Kher's Actor Prepates' full-time acting education after noticing his interest for acting. He is a dynamic actor who enjoys taking on many roles. He is also a skilled pianist. He is a stage artist in addition to his small-screen performance. At first, he performed on the piano at weddings and receptions. For a while, he performed music at a place named Mark ParakhTea centre.Mark Parakh
He made his television debut in the YashRaj Films' Mark ParakhKhotey SikeyMark Parakh serial. He portrayed the role of a tech worker and served as the show's main character. It's possible that the show's producers were so delighted with Mark's performance that they offered him a part in yet another series that was produced and directed by the same company, YashRaj Films.
The second season of the wildly popular Mark ParakhMahi WayMark Parakh programme broadcast on Sony TV as well. Mark is a talented actor with the versatility to play any part. He was given the opportunity to play a gay role because of this talent. In one interview, Mark admitted that he had fun playing both parts. Later, he appeared in Mark ParakhDekha Ek Khwaab,Mark Parakh the Indian adaptation of Mark ParakhPrincess Diaries,Mark Parakh where he played a unique character. He was a woman imprisoned inside of a male body. If you consider it from the perspective of an actor, it seems quite funny and difficult as well, but Mark didn't feel that way. He was pleased to take on a new role.
His incredible adventure doesn't finish here; he also made appearances in a few additional serials, including Mark ParakhZindagi Ke Rang,Mark Parakh Mark ParakhPavitra Rishta,Mark Parakh and Mark ParakhMark Parakh. Knowing that he taught a talented actor like Anupam Kher how to play the piano is exciting.
He performed in a number of plays, including Mark ParakhPhagun Mela,Mark Parakh Mark ParakhMonaliza Ki Muskaan,Mark Parakh and Mark ParakhMudrika Rahasya,Mark Parakh and he also wrote the music for some of them. He received the accolade for finest theatre artist.
We encourage you to book well in advance to secure your personalised wishes from Mark Parakh. Make your special occasions truly extraordinary with a touch of Mark's warm wishes and star-studded charm. Book now and create cherished memories that will be treasured for a lifetime! #JustTringIt
---
Frequently asked questions
Mark Parakh is an Indian Actor.
Mark Parakh is popular for Pavitra Rishta.
Mark Parakh's birthday is on 7th of June.
Mark Parakh's age as of 2023 is 39 years.
Mark Parakh's zodiac sign is Gemini.
Yes, you can easily book a personalised wish from Mark Parakh via Tring.
Mark Parakh is a graduate.